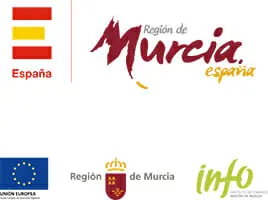 FROM  TO 
Murcia Design Showcase at Feria Habitat Valencia 2023
The furniture industry is key in the Region of Murcia, which ranks as the 5th largest furniture producer Region in Spain. It also shows a high degree of internationalisation, being the 7th most exporting region in the country.
Murcian furniture manufacturers demonstrate their potential in each of the diverse fields in which they operate, with products that stand out for their quality, style and degree of innovation. Nonetheless, manufacturers have not forgotten about craftmanship, which they combine with the most innovative technologies in the sector.
Do not miss the opportunity to get inspired by the innovative proposals of the furniture companies of the Region of Murcia that will be exhibiting at Feria Hábitat Valencia 2023!