WE SPREAD YOUR BRAND,
YOUR PRODUCTS AND YOUR PROJECTS
It is the only Spanish habitat platform for the prescription channel and
retail trade, internationally created by ANIEME -
National Association of Furniture Manufacturers and Exporters of Spain.
We have been supporting companies in the sector for more than 40 years in their internationalization processes and strengthening their presence in international markets.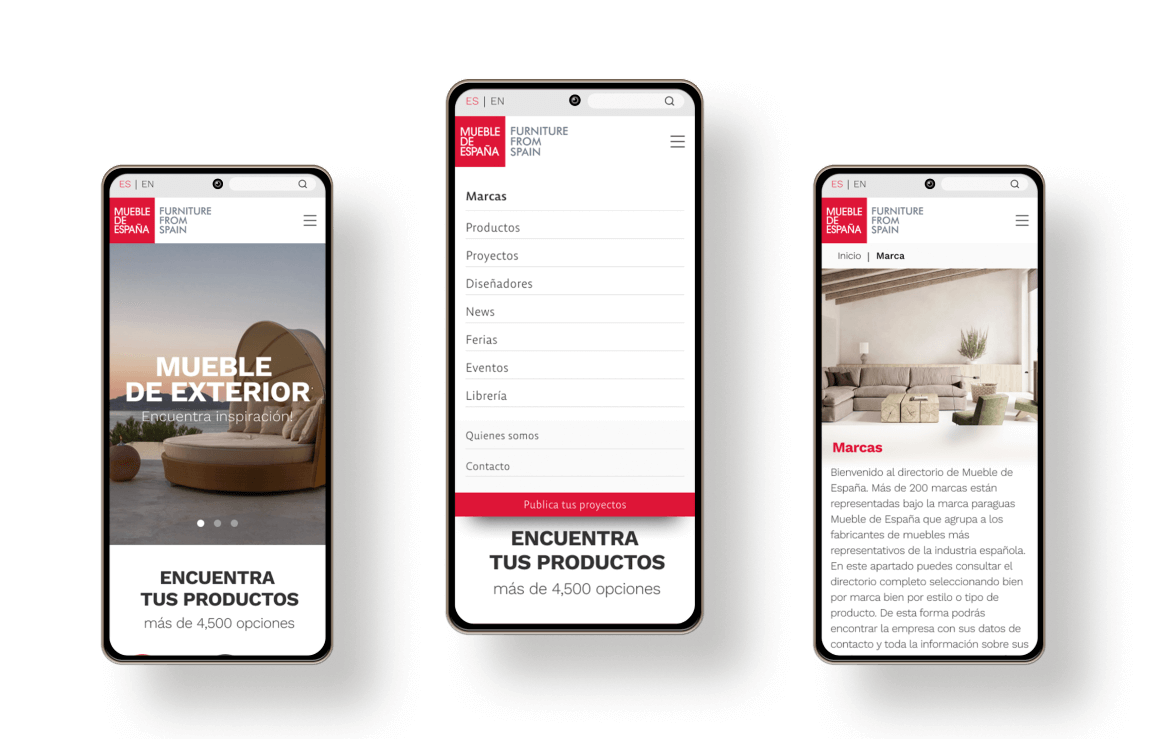 WE CREATE AND PUBLISH
Your company file
Your product gallery
Your project gallery
Your bookstore of catalogues, brochures, etc.
WE OFFER INTERNATIONAL COMMUNICATION
We select and publish the most relevant news in the sector and our brands
We spread the content of your brand through our rss (Facebook, Instagram, Linkedin, Issuu, Pinterest)
We develop different communication tools (newsletters, e-magazines, catalogues, press releases)
WE PRESCRIBE YOUR BRAND AND YOUR PRODUCTS
We channel product requests received through the platform
We bring you closer to business opportunities through our commercial actions around the world
Join us at the main fairs and events in the sector, and take advantage of the presence of Furniture from Spain in our promotional actions.