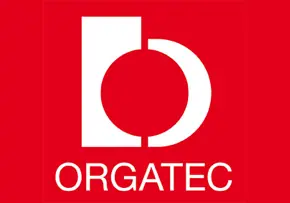 FROM  TO 
Orgatec 2022
Without any doubt, the 2022 edition of ORGATEC is one of the most anticipated events for the modern working world and for all decision-makers in the office and facility market. After the pandemic break, buyers and manufacturers in the sector are eager to meet again, face-to-face, and work on new future-oriented concepts for workspaces and offices. Spanish companies are dynamic, agile, and creative. For this reason, Spanish exhibitors will be one of the undisputed protagonists in this 2022 edition, focused on dynamic workspaces and meeting spaces, sustainable and healthy furnishing product that improve working environments and wellness.
New Visions of Work is the motto of the fair. Not to be missed. Furniture from Spain will be present in different pavilions with solutions for studios, offices, dining areas, collaborative spaces, banks, universities, hospitals, corporations etc…as well as for rooms with disparate and flexible uses, which keep up with new times and demands. New furnishing solutions from Spanish brands, as well as textiles, security systems, soundproofing products, lighting and – why not? -, pools and ping pong tables will surprise you.
We are waiting for you in Cologne from October 25 to 29. Auf Wiedersehen in Köln!