Downtown Design 2017: SANCAL, design culture, innovation, personalization
November 8 / 2017
Founded in the early nineteen-seventies by Santiago Castaño Carpena, the family-owned SANCAL has taken a new turn over the past years to become one of the most interesting furniture companies in Spain. Over the years, they have stayed true to their Spanish identity and their passionate, open, joyful yet humble approach is captured in every design.
They work with world renowned designers and focus on innovative furniture and comfort unlike any other. That's why today the brand can boast some of the most acclaimed international designs, such as the TEA collection by José Manuel Ferrero, the KONOHA benches by Toyo Ito, Ioanna Vautrin's PION tables, the FLOAT benches by Karim Rashid or the TALO sofa by the German Sebastian Herkner…
ENIGMA COLLECTION
As we stand before a geopolitical panorama that seems almost apocalyptic, SANCAL defends humour as an antidote and a driving force for changes. This is the philosophy behind ENIGMA, the most dramatic and theatrical collection they have ever conceived. Rejecting the staid conservatism of reedited past glories, SANCAL looks to the future with seven new products for home and contract environments: DEEP by Rafa García, LA ISLA by Note Design Studio, TORTUGA MINI by Nadadora, MAGNUM by EstudiHac, PION PETRA by Ioanna Vautrin, BEETLE and ESTANTE by MUT and Juan Ibañez.
Featuring a rational, classic design, the new modular programme by Rafa García has been carefully studied to provide uncompromised comfort with the slightest artifice possible. With this design, Rafa reinforces the contemporary side of SANCAL's catalogue and demonstrates that simplicity is not incompatible with luxury.
SANCAL turned to Note, a Swedish design studio, to provide travellers or people in lobbies or public spaces with relief and comfort. Once installed on the Isla they will not be disappointed. The upholstery is just as comfortable as it looks with generous proportions and soft materials. A place to share with strangers while respecting each other's privacy; isolated but not excluded.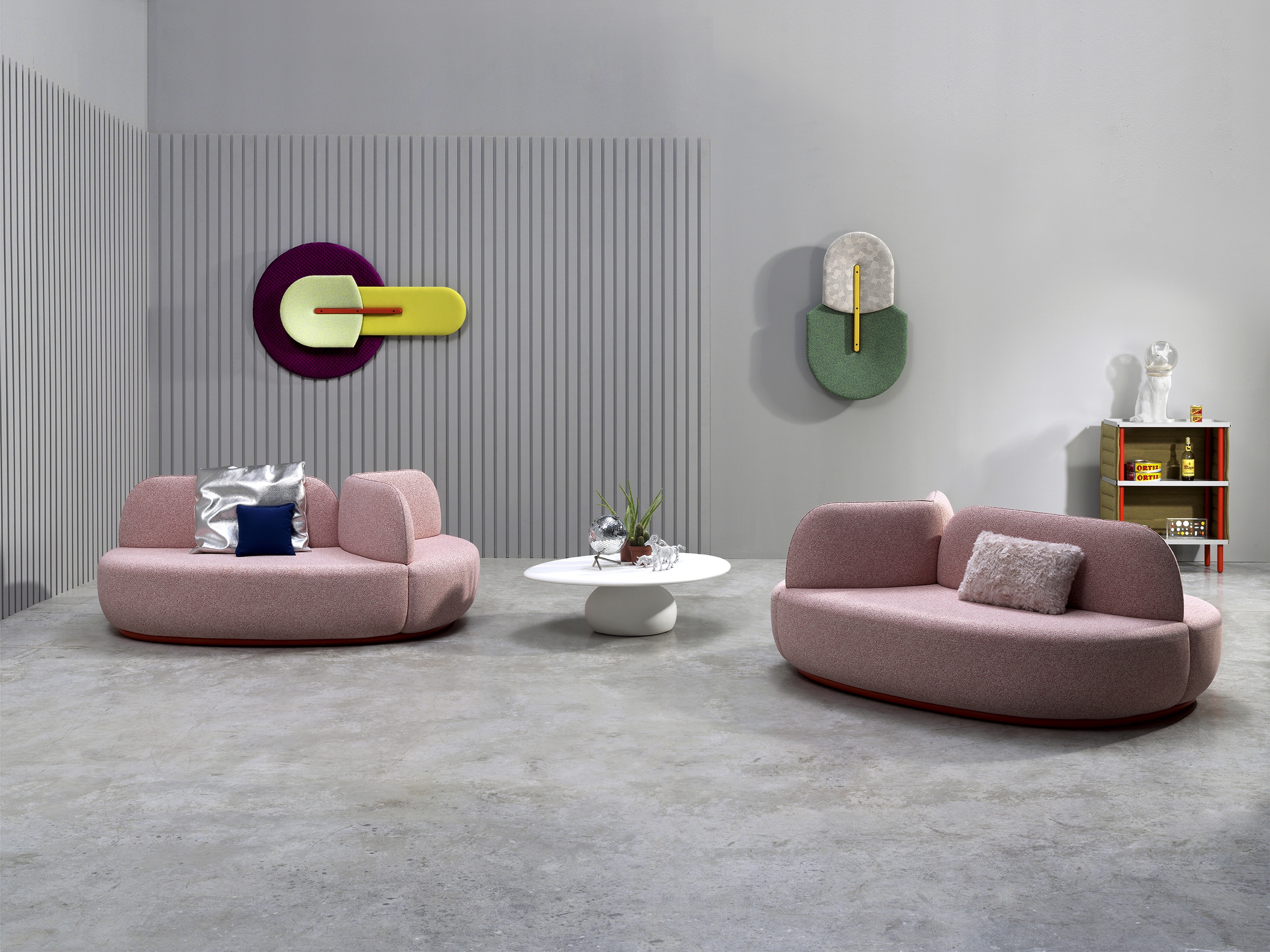 The ISLA comes in three different sizes and a choice of fabrics from SANCAL's catalogue. The plinth can be lacquered in any of the colours as per the chart in the price list.
Drawing inspiration from the glasses of cognac members of exclusive London clubs cradle in their hands as they debate politics, MAGNUM pays homage to British tailor-made elegance. Comprising stools, lounge chairs and dining chairs, the range has been designed to withstand both demanding public spaces and domestic use.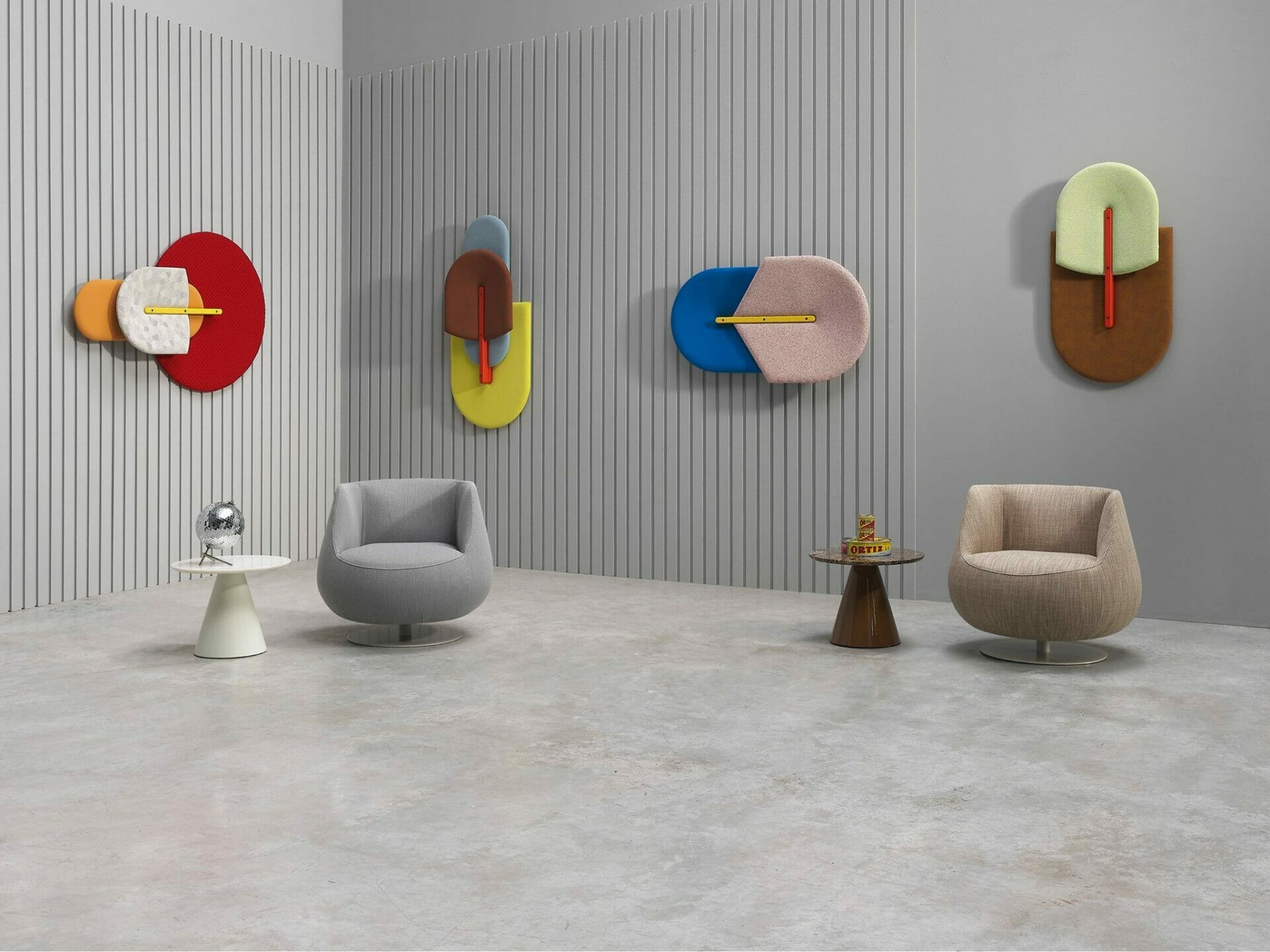 The products can all be customised by selecting from a wide array of options. The bases can be: gold coloured plinths, lacquered metal central feet, upholstery bases or 4 legs.
ESTANTE is a modular furniture with acoustic properties. It can be configured as a sideboard, bookcase, television stand or a divider, to name but a few potential use cases.
The metal shelves form the platforms upon which everything else is built. Oak pillars and feet are attached before the distinctive upholstered elements are simply slid into place. These panels, along with the upholstered doors are sound absorbing, transcending their obvious decorative function.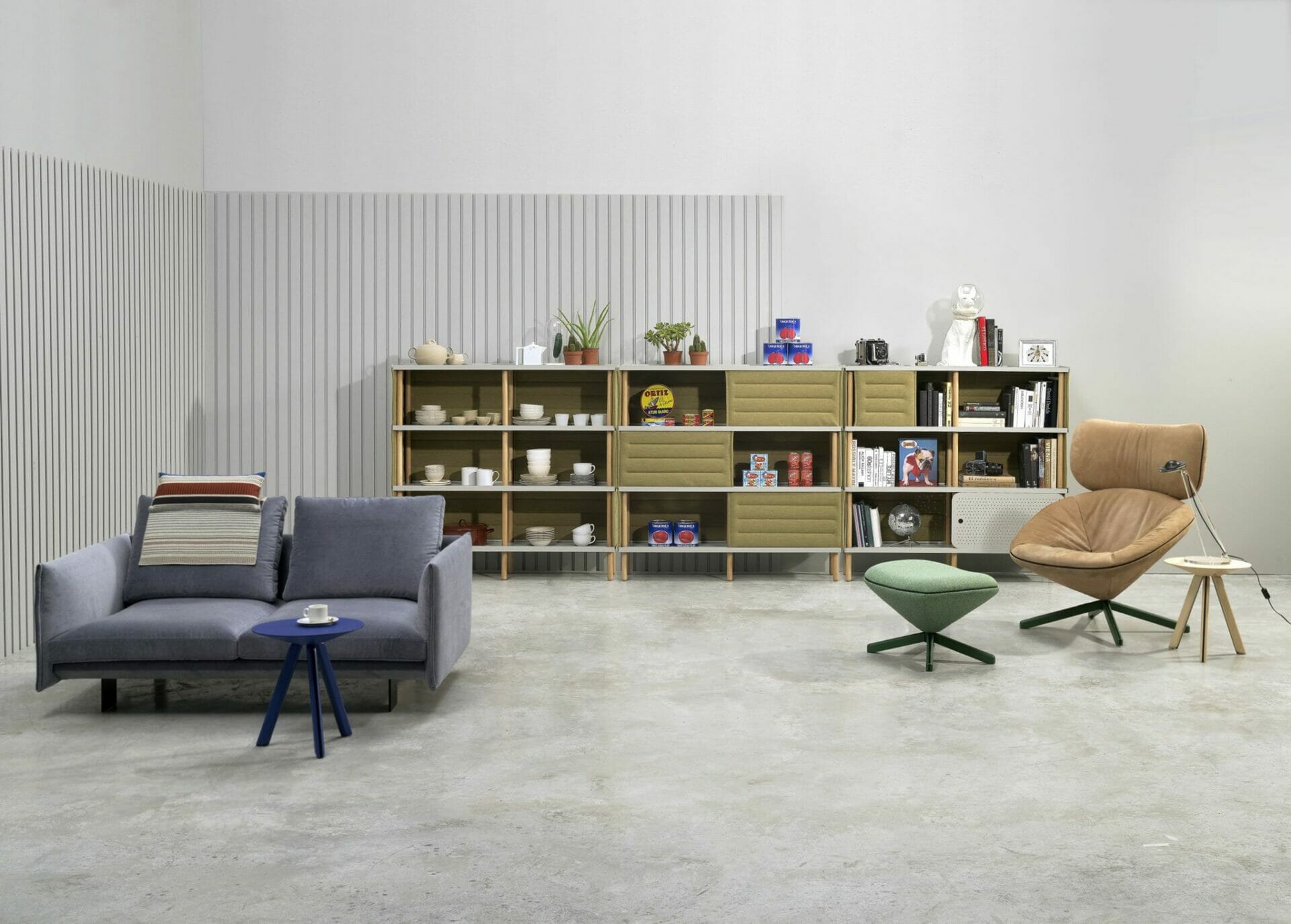 Contrasting wooden doors or metal doors can also be added. The perforated steel forms an attractive texture minimising interference with the acoustic properties of the piece.
Inspired by the insect world, the sound-absorbing panels are textile sculptures that resolve the uncomfortable problem of background noise, overcoming the difficult balance between sound dissipation and decoration.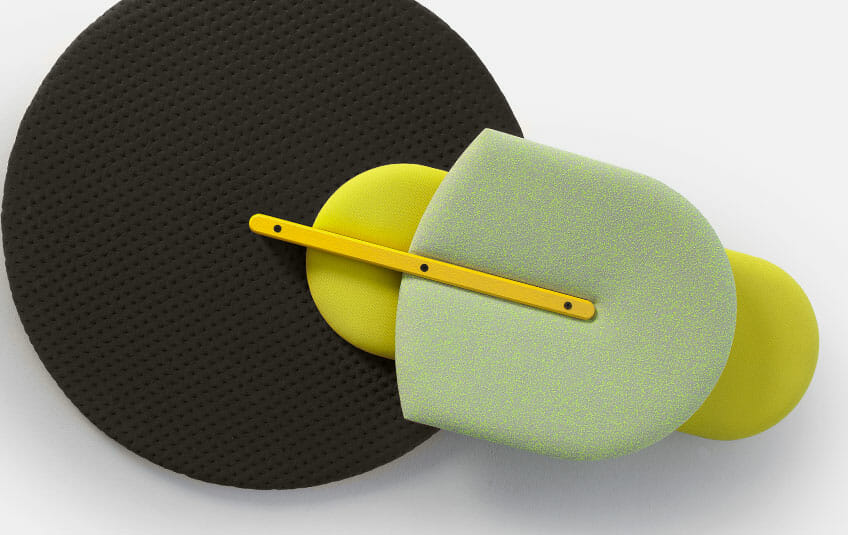 By carefully combining the 6 panels, SANCAL has created 12 different Beetle variants. As for the finishes, a variety of textile combinations are available using references from swatch cards: Stitch*, Galaxy and Atlantic. The stand is made of oak wood and can be tinted in different colours.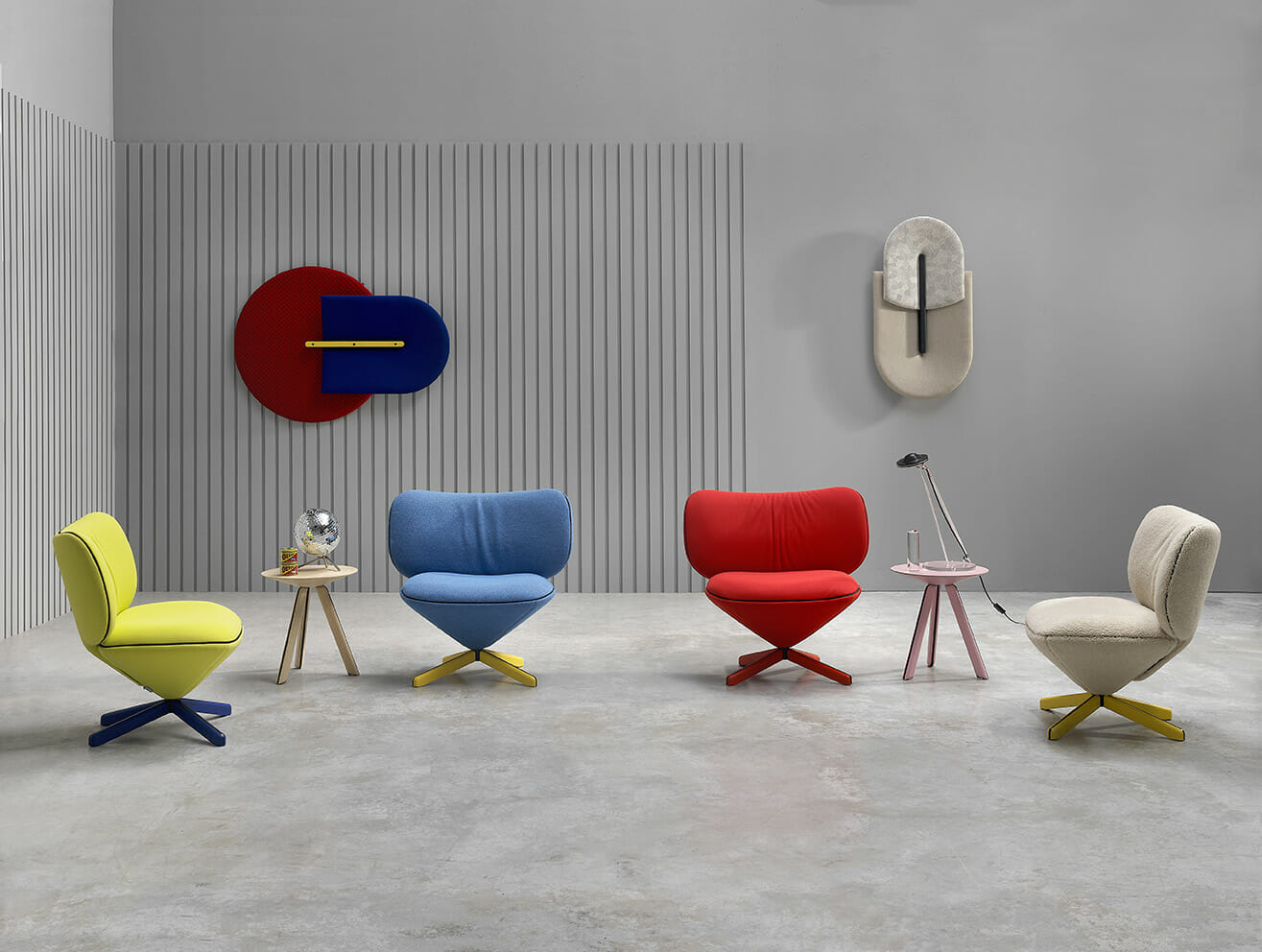 The collection is complemented by the MINI TORTUGA lounge chairs by Nadadora and the PION PETRA table by Ioanna Vautrin which are new versions of previous successful models.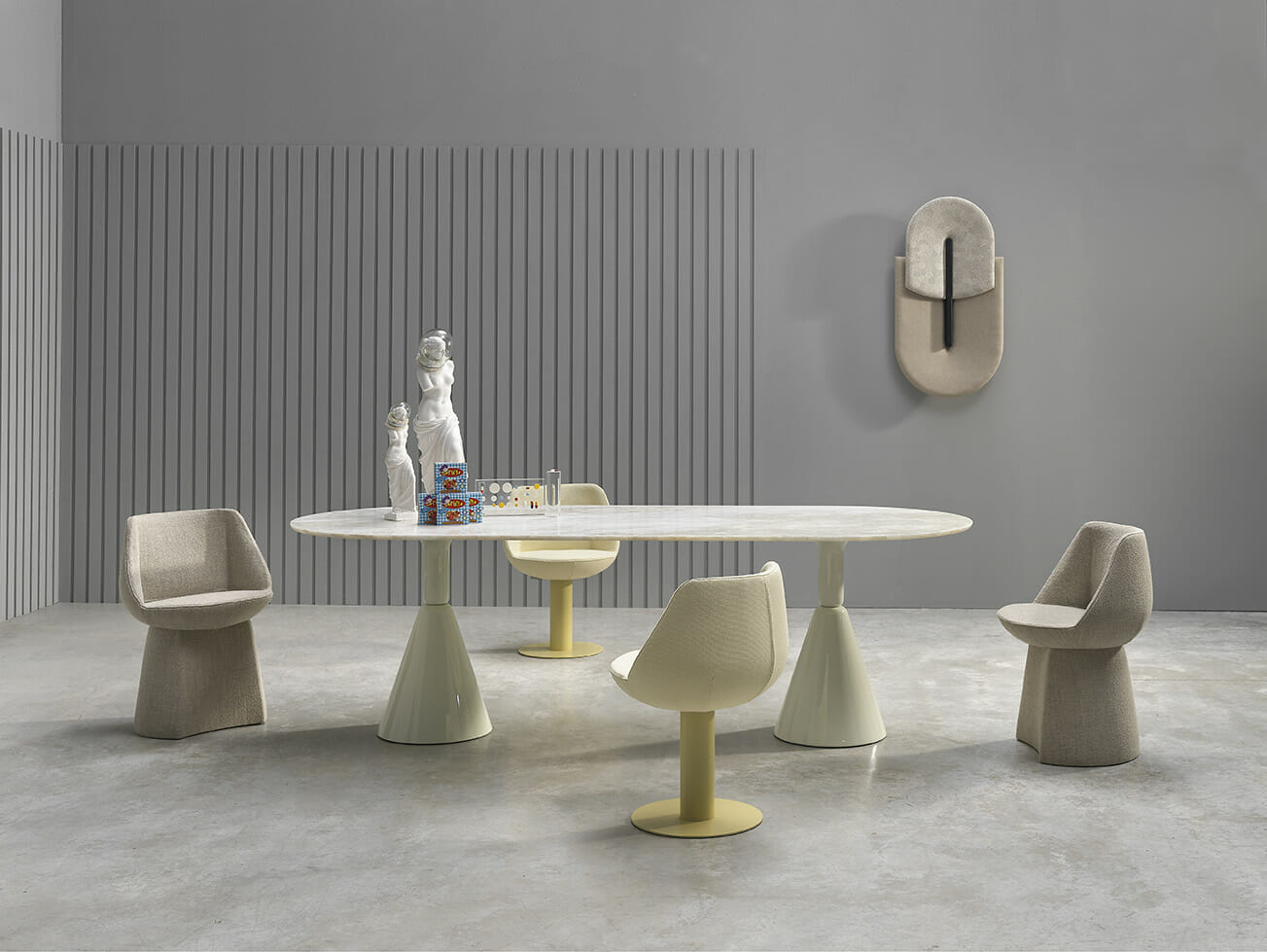 For more info: www.sancal.com
Download press kit:

Guardar
Guardar
Guardar