Downtown Design 2017: SANTA&COLE, good designs with meaningful stories to tell
November 9 / 2017
SANTA&COLE is an international lighting and furniture editor with roots in Barcelona, Spain. Since 1985, they have collaborated with Spanish and internationally renowned designers, including Miguel Milá, Antoni Arolas, Antoni de Moragas i Spà, Arno Jacobsen and Ilmari Tapiovaara, among others, in developing high-quality lighting and furniture products that improve the way we live in our surroundings; at home, in the office, and in the city.
SANTA&COLE's design philosophy leans towards modern aesthetics rather than futuristic and post-modern trends. Interested in rationality and balance, in silence instead of stridency, they are particularly motivated by the fact that they are the standard-bearers of a fine sample of Spanish designs throughout the world.
Large-scale installations of Santa & Cole's lighting can be seen in hotels, restaurants and public spaces across the world, and especially in Spain, throughout Europe and in the United States.
SANTA&COLE is presenting the re-edition of the GIRA table lamp. This piece is an iconic piece in the history of design in Barcelona. Designed in 1978 by J.M. Massana, J.M. Tremoleda and M. Ferrer, GIRA has been an award-winning piece all over the world.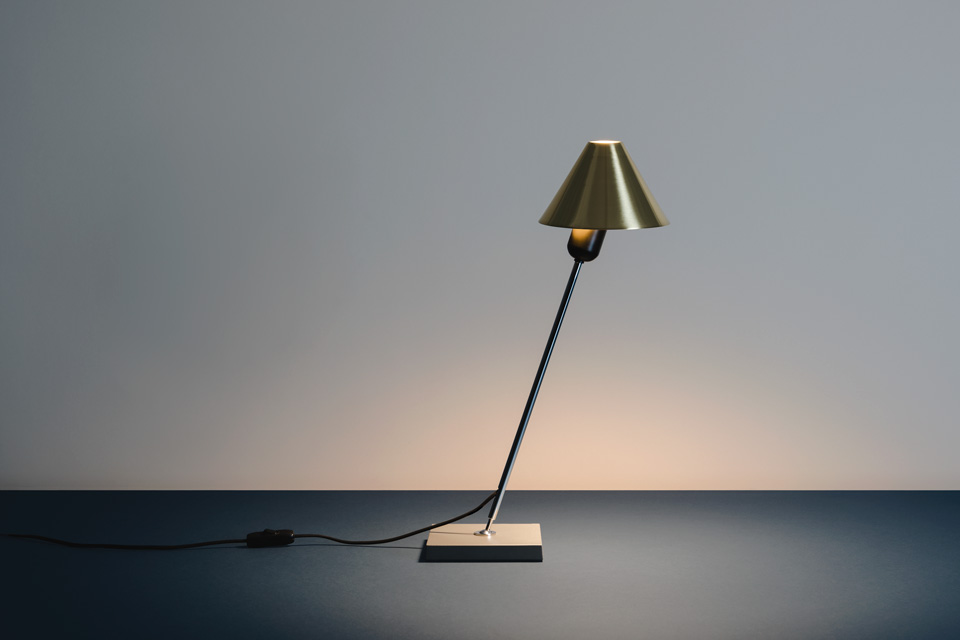 GIRA is the result of careful consideration and synthesis in relation to the flexo from the 40s and 50s which, on account of its mobility and simple joint system, has become a benchmark both at work and in the home where a discreet, useful lamp is required. Its clean design implies interaction with the user and allows for easy adjustment of the position and angle of light, fostering an intimate connection between the object, the user and the environment.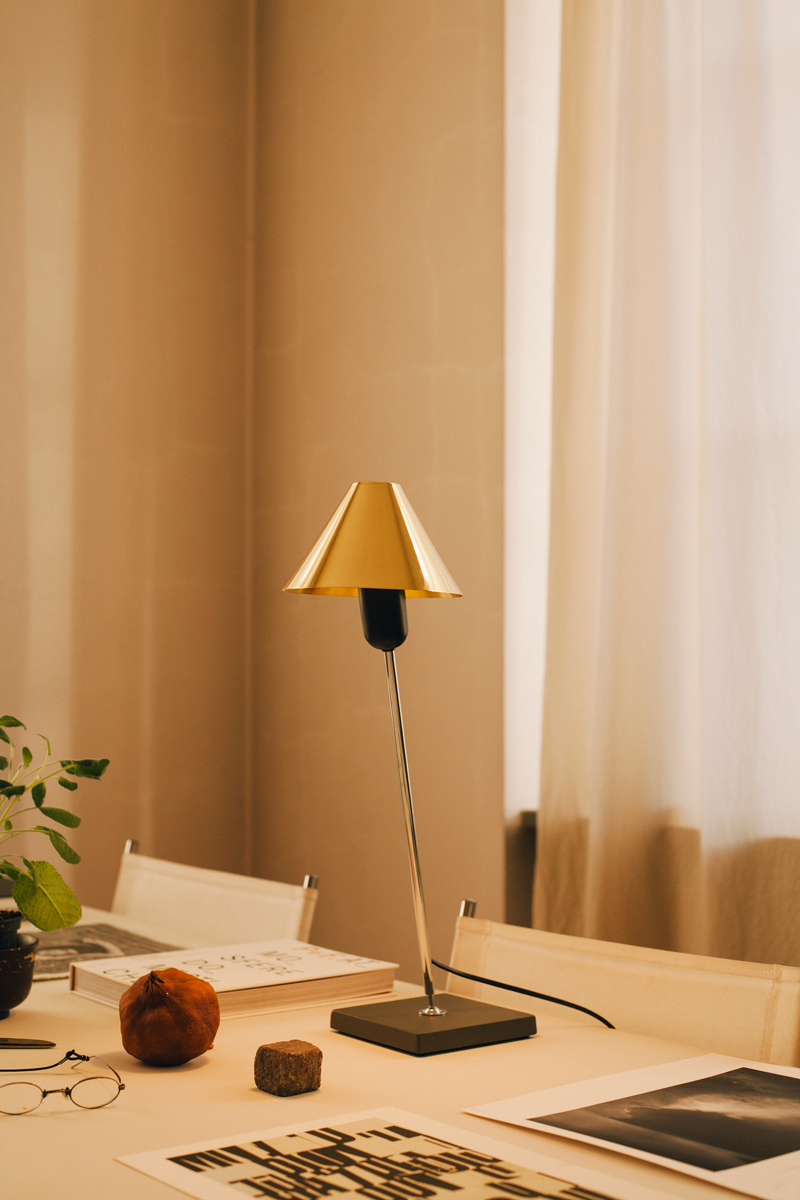 GREY features a chromed plated structure and a cast steel grey base. Shades are available in brass, black anodized aluminium, or natural anodised aluminium.
SANTA&COLE presents a wireless adaptation of the iconic CESTA family designed by Spanish master Miguel Milá: the small rechargeable CESTITA table lamp.
This is an enchanting object and lamp, recently enhanced to embody freedom of movement, which by the way was also the designer's original conception for it back in 1962.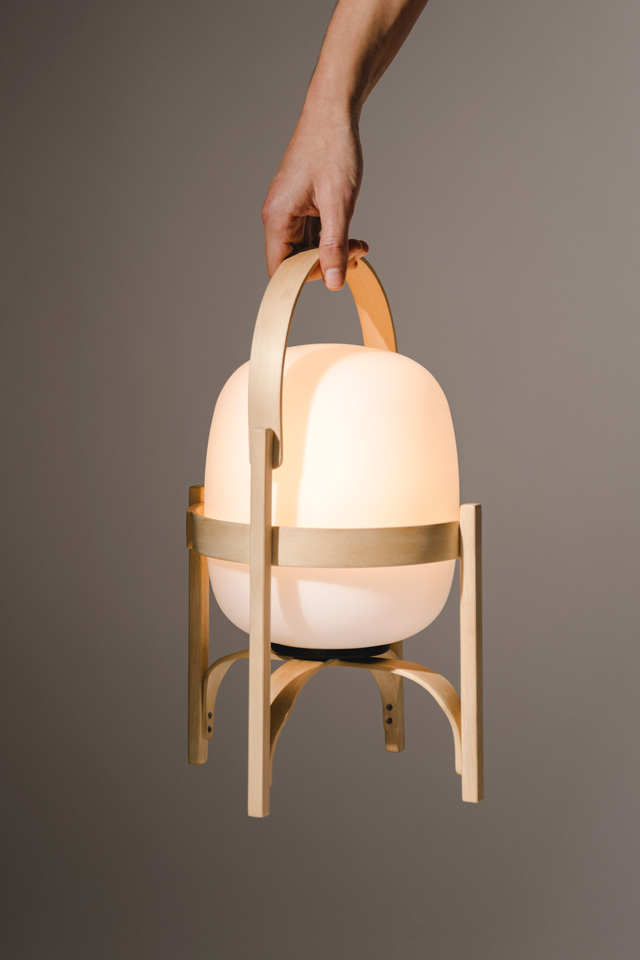 Evoking the warmth and the wellbeing that are typical of the Mediterranean, CESTITA features an attractive design made of a subtle wood structure that holds an opal-shaped glass.
Inspired by both the bare lamps of Adolf Loos, who deemed all ornaments as a crime, and by Leopardi's Canti ("Vaghe stelle dell'Orsa, io non credea tornare ancor per uso a contemplarvi…"), this extremely elegant lamp by architect Antoni de Moragas Spa, the son of Antoni de Moragas Gallissá, who was also an architect and the first president of ADIFAD, was envisioned during the restructuring process of an old textile warehouse in Barcelona's new Brasserie Flo in 1982.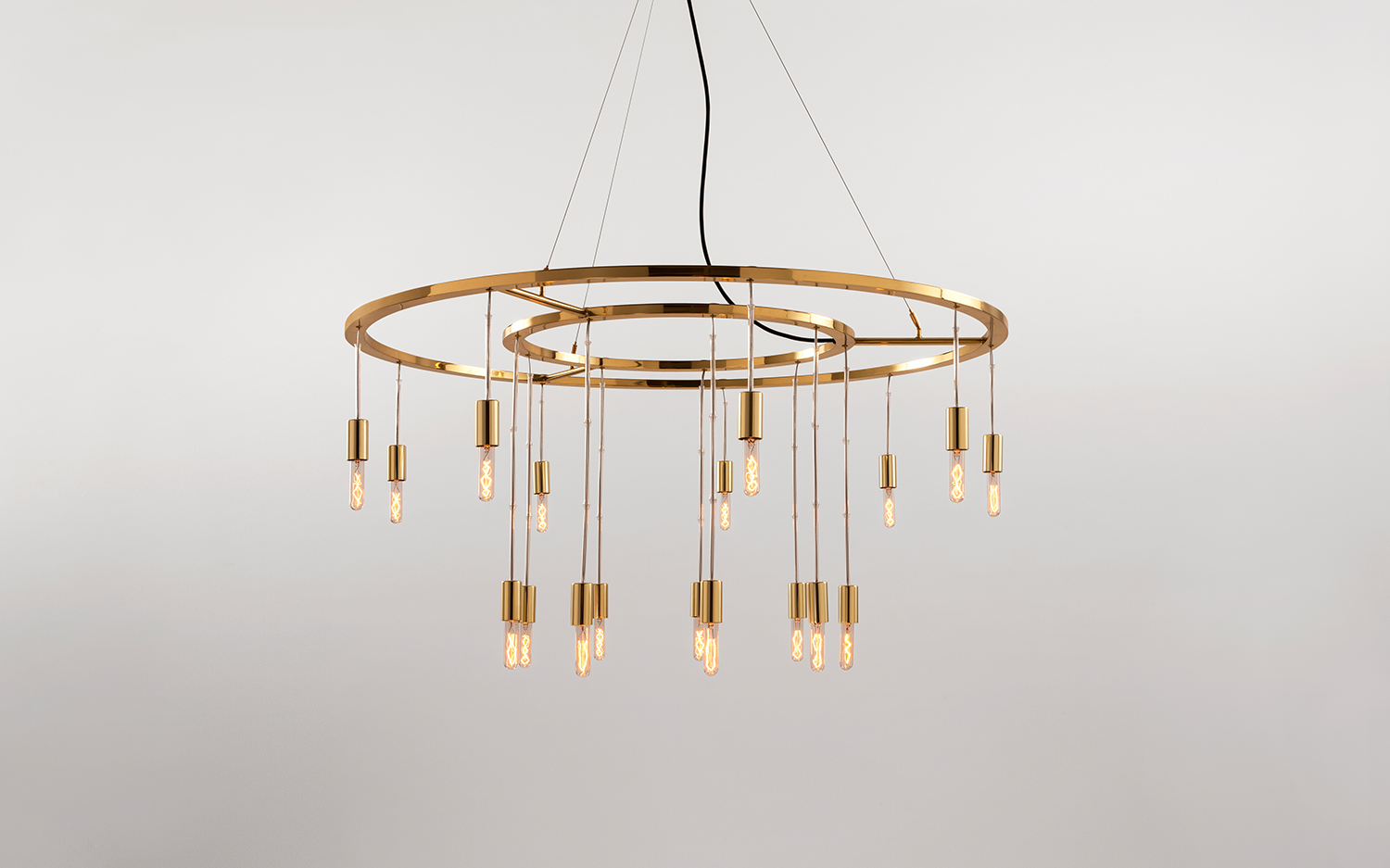 Two concentric brass rings suspend, through glass ossicles placed at different heights, up to 18 carbon filament bulbs, which provide an exquisite amber light, like a vague trail in the night.
"The origins of this family stem from the large conventional lamps for indoor public settings. My early inspiration came probably in Istanbul in the great Hagia Sophia mosque." — ANTONI AROLA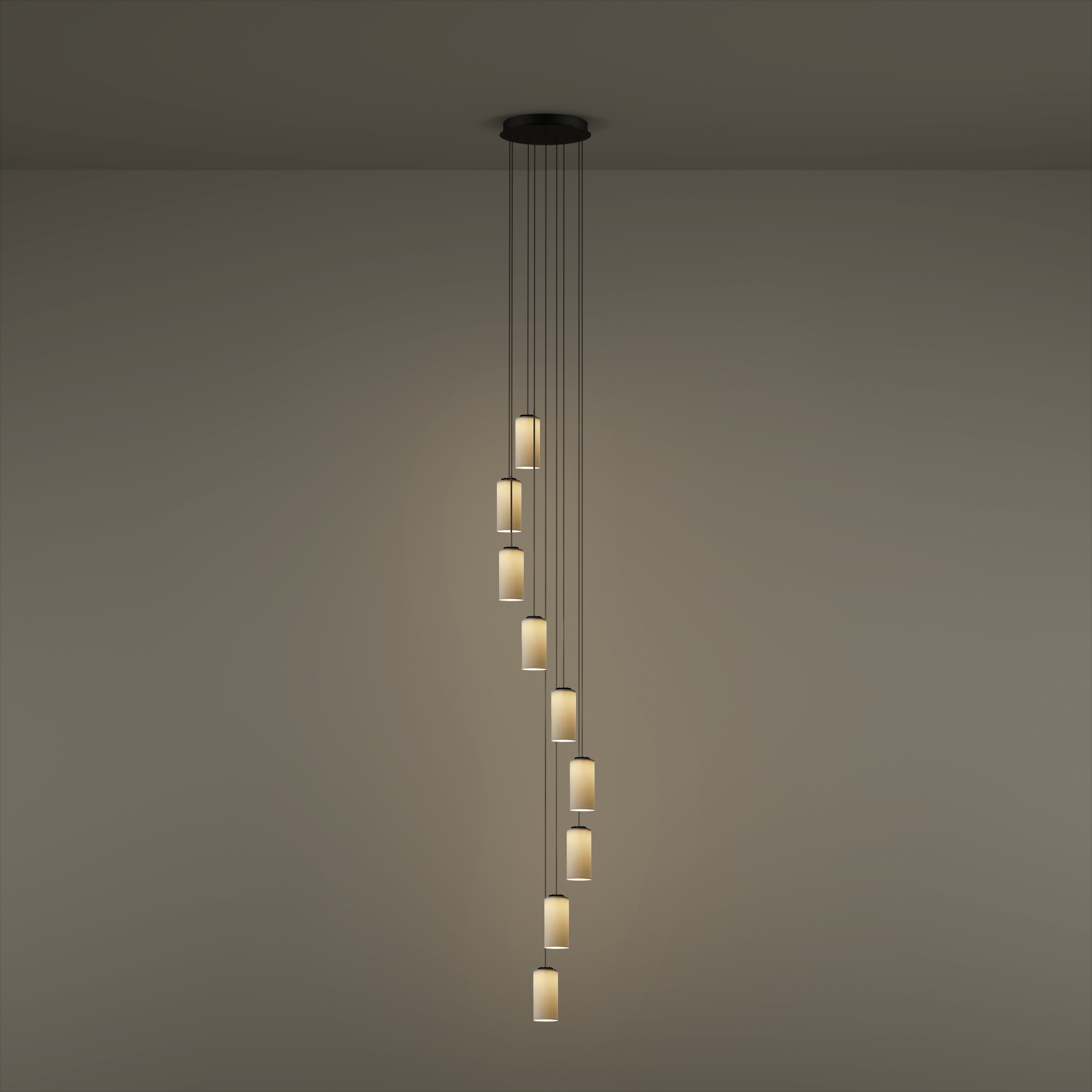 The CIRIO (candle in English) family arose in the quest for a system that applied LED technology to soft lighting in large public venues. We soon realised that the lamp's secret lays in the creation of versatile structures from which to hang as many light sources or candles as required. Each candle has its own core of LEDs that links it to the upper structure from which the desired shade hangs.
For the design of this model, Anthony Dickens was inspired by Chochin, the traditional Japanese paper lantern, on a trip to Asia in 2010. SANTA & COLE edits the TEKIO lighting system by working with the best artisans from Japan, combining traditional processes, optimal quality materials and the latest technologies; capitalising on the local cultural heritage and the tradition of working with paper.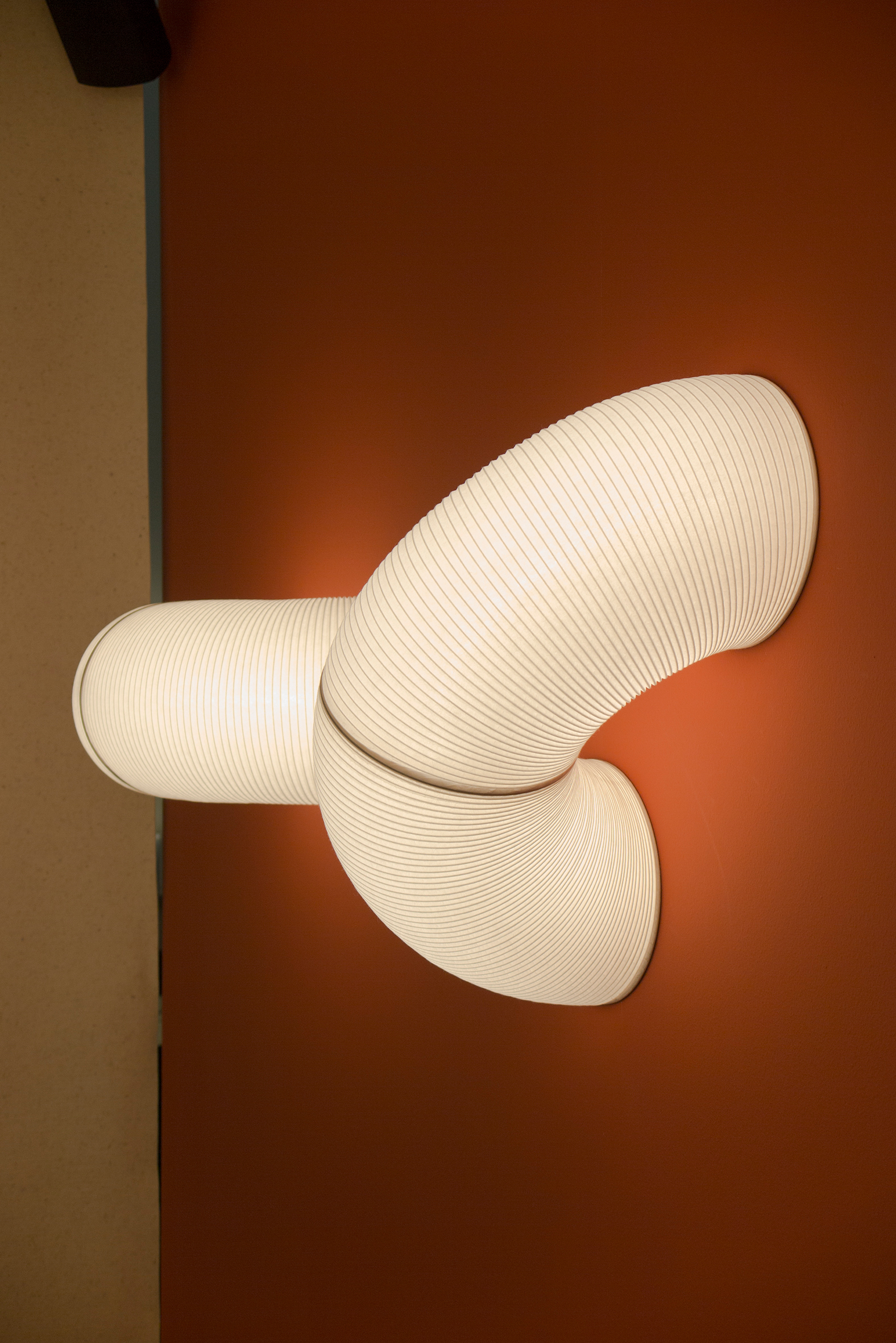 TEKIO is Japanese for adaptation: a lighting system based on flexible structures covered by paper modules held together by magnets. By combining various modules, you can create wall lights, vertical pendant lamps, horizontal lines, circles and ovals.
For more info: www.santa&cole.com
Guardar
Guardar
Guardar