Downtown Design 2017: VONDOM, a spirit of vanguard
November 9 / 2017
The Valencia-based VONDOM is a leading company in the design and production of indoor and outdoor furniture. The key to their spectacular success is based on the design culture that inspires the company's indoor & outdoor collections providing spaces with unconventional new dimensions.
Big names of the international design scene, such as Ramón Esteve, Fabio Novembre, Stefano Giovannoni, Eugeni Quitllet, Ora Ïto, Ross Lovegrove, Karim Rashid, Javier Mariscal, among many others, are the best ambassadors of the VONDOM's spirit. Sharing with the brand the same passion for shapes, culture, vanguard solutions and design, they have transformed each piece of furniture into an exclusively VONDOM mode of expression.
The list is of products is long and includes tables, chairs, lounge chairs, sofas, planters, sun loungers, daybeds, canopies, counters, outdoor rugs, lamps, benches, etc.
VELA offers all the comfort and warmth of indoor collections, but without losing any of its original qualities. The new addition to this sophisticated collection is the circular modular sofa that, as other pieces in the collection, features an innovative and differentiating approach with endless possibilities of configuration. The round shaped design makes it perfect to bring style and comfort to spaces for leisure, meetings or events.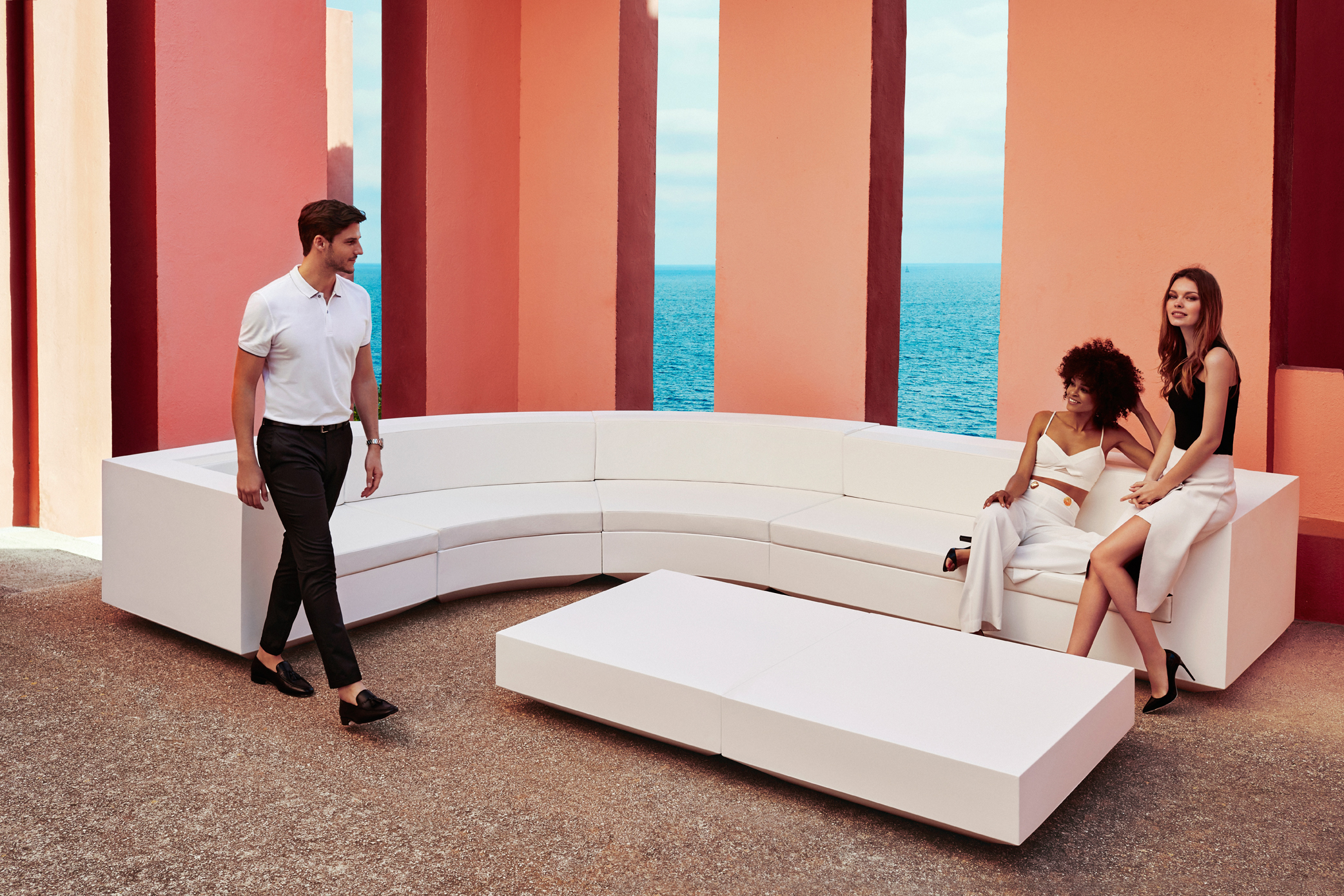 Pure geometry brings stability to the design while its chamfered base brings lightness, raising it from and offering an image of harmony and elegance.
All parts are obtained by rotational molding of low density linear polyethylene. It is a 100% recyclable material that withstands extreme weather conditions and gives lightness to the product. It allows finishes of matte, gloss or colour and is ready to incorporate remote controlled LED lighting system.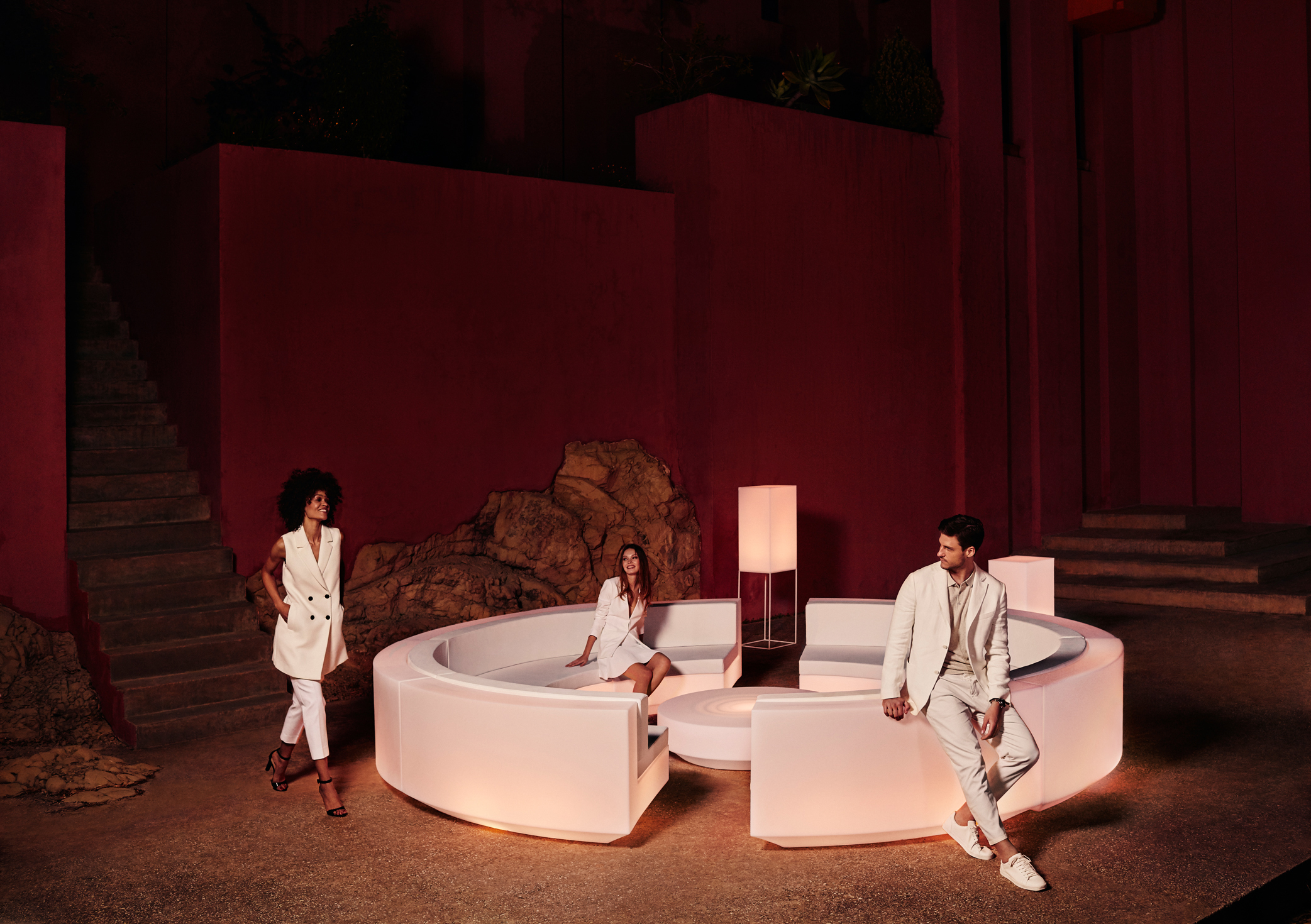 The VELA range includes tables, chairs, armchairs, modular sofas, stools, bar counters, sunloungers, planters and lamps that can be combined to create different compositions to furnish any space.
The VERTEX collection was created to integrate a more conceptual architectural piece into spaces giving them a more sophisticated touch. VERTEX includes a set of table and chairs with triangular planes that join dynamically together creating comfortable furniture items suitable for dining or meeting rooms, banquet or lecture halls and other casual needs.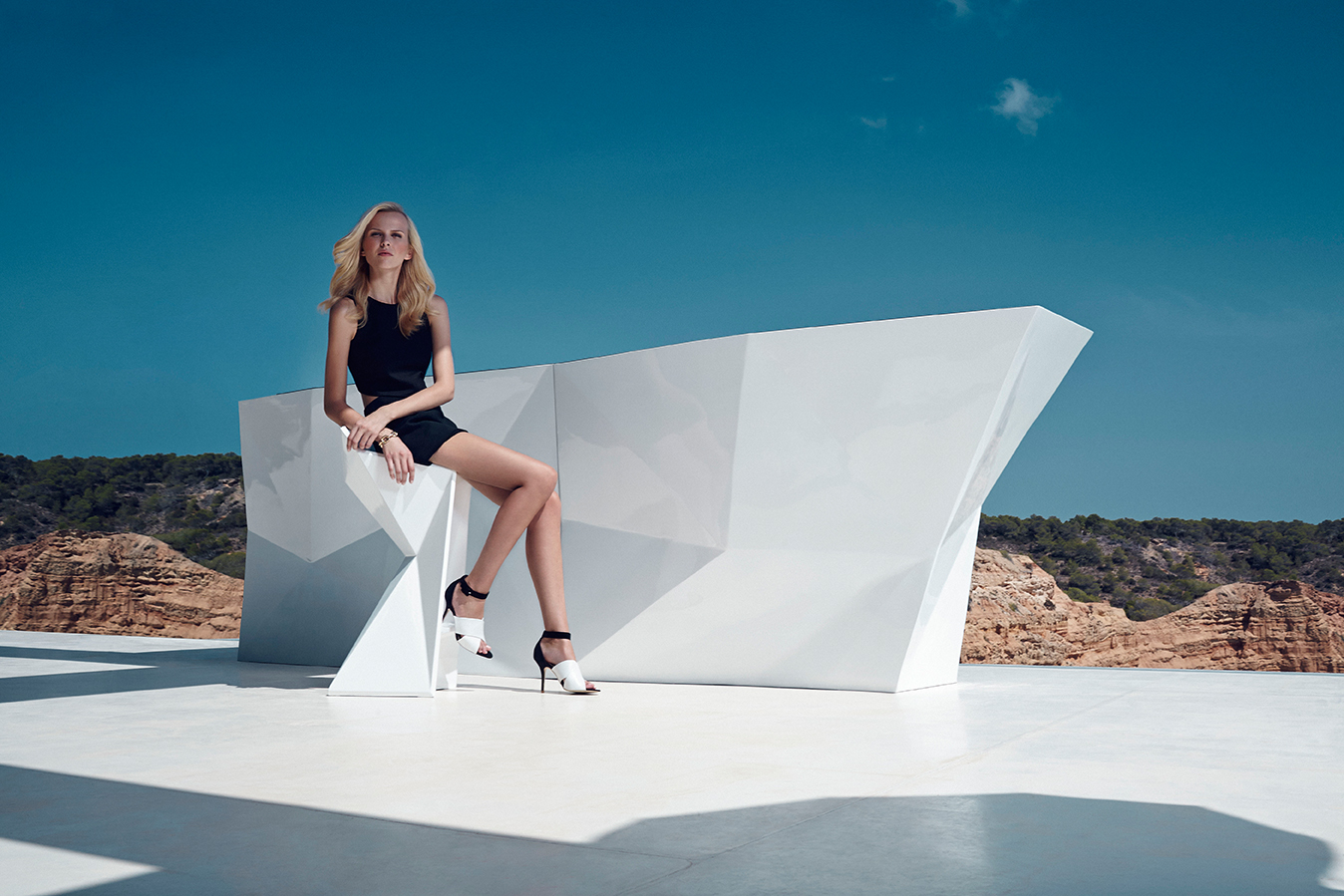 Every VERTEX item looks as if it were chiselled out from a single block of material; what remains is structural yet beautiful. New additions include also the stools that can be complemented by the FAZ bar to create informal chill-out spaces in the outdoors.
Inspired to the mineral world, the multifaceted surface of the FAZ items plays with light, creating intriguing shadow effects. The collection encompasses sectional sofas, lounge chairs, planters, lamps, rugs, tables, sun loungers and counters.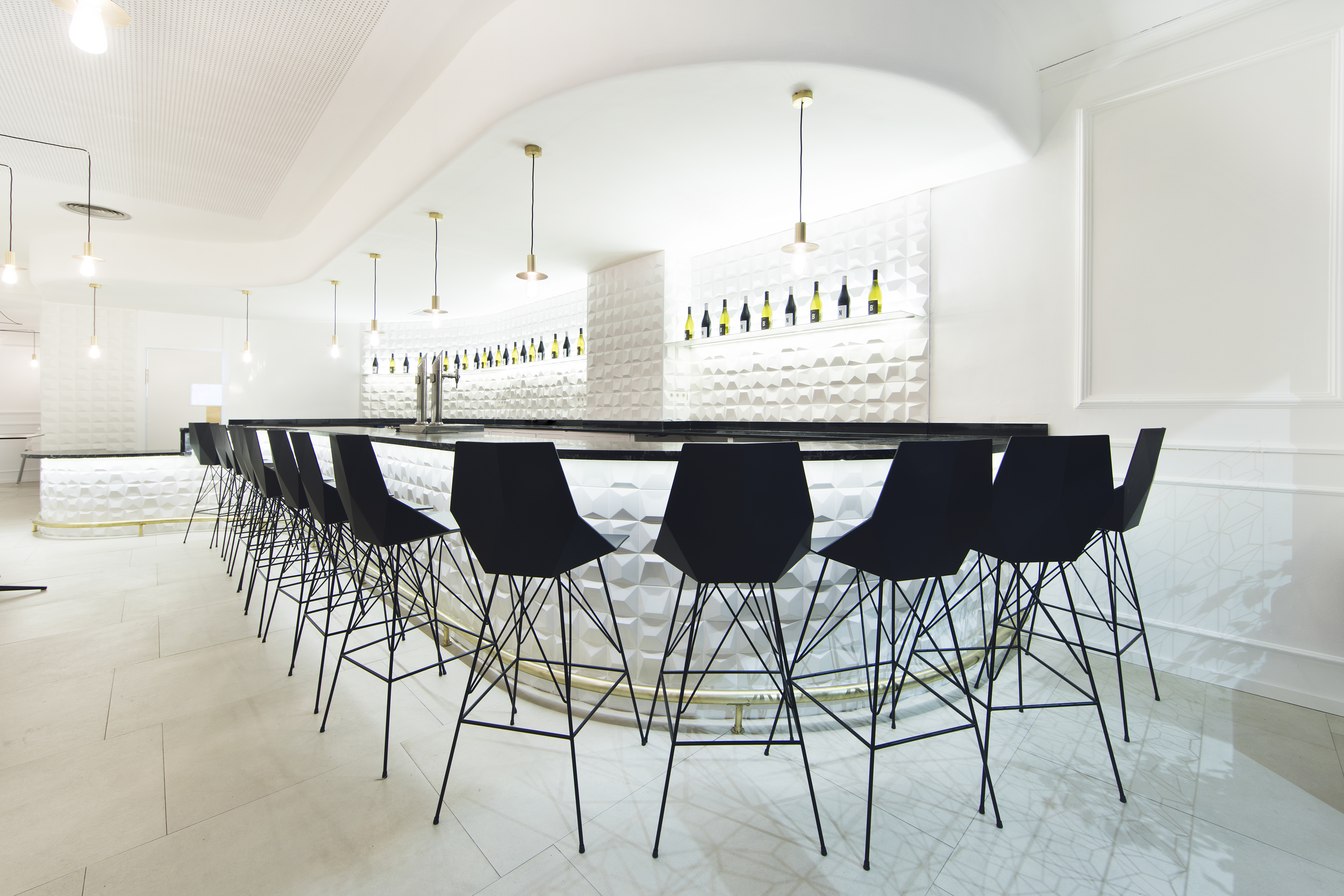 The collection encompasses sectional sofas, lounge chairs, planters, lamps, rugs, tables, sun loungers and counters.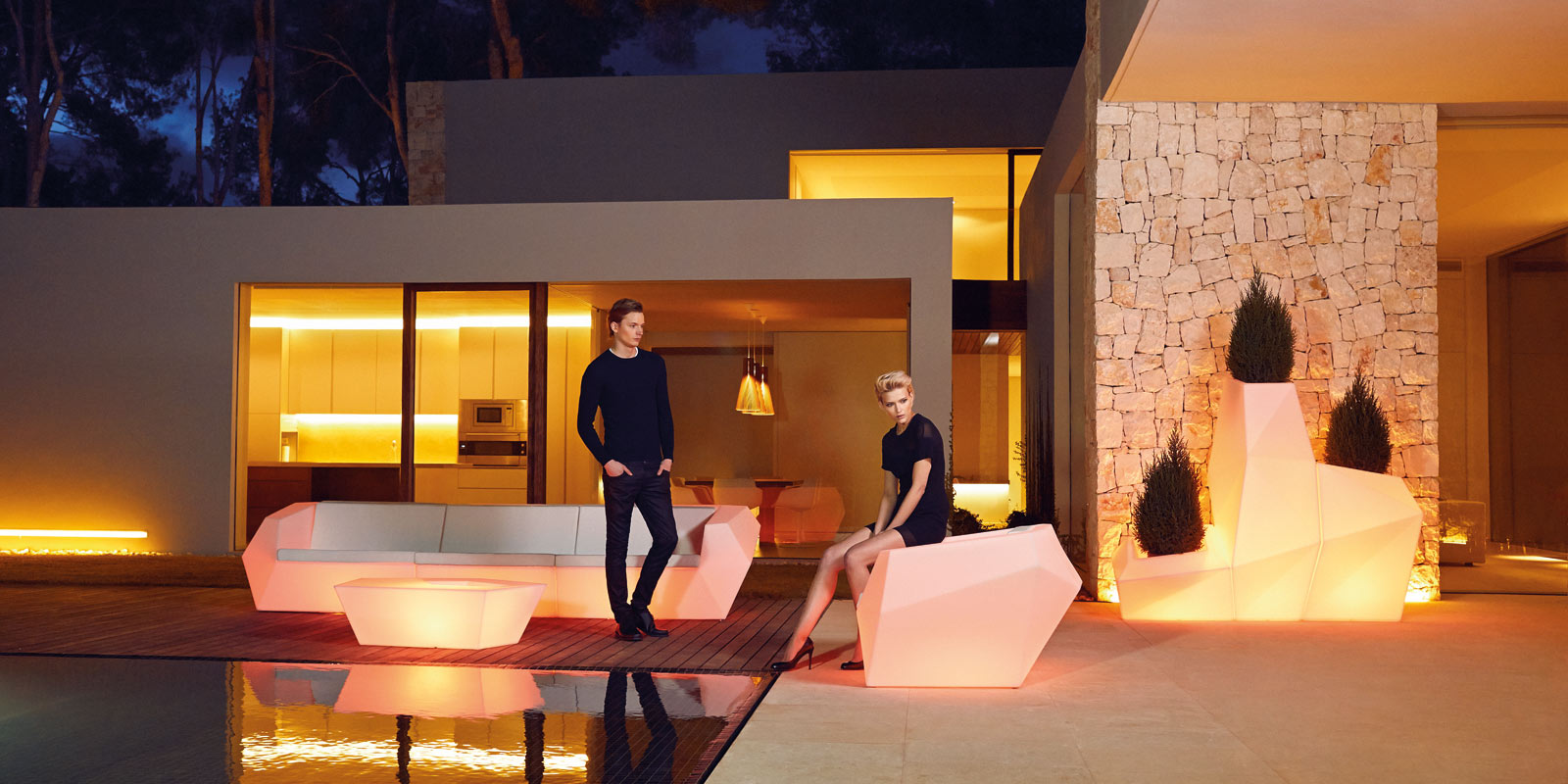 This comfortable and stackable chair is a new addition and a complement to the SPRITZ collection that is made up of chairs, stools and high tables. Inspired by the organic shapes of shells, it follows the rules of the best Italian design: proportions, simplicity and harmony.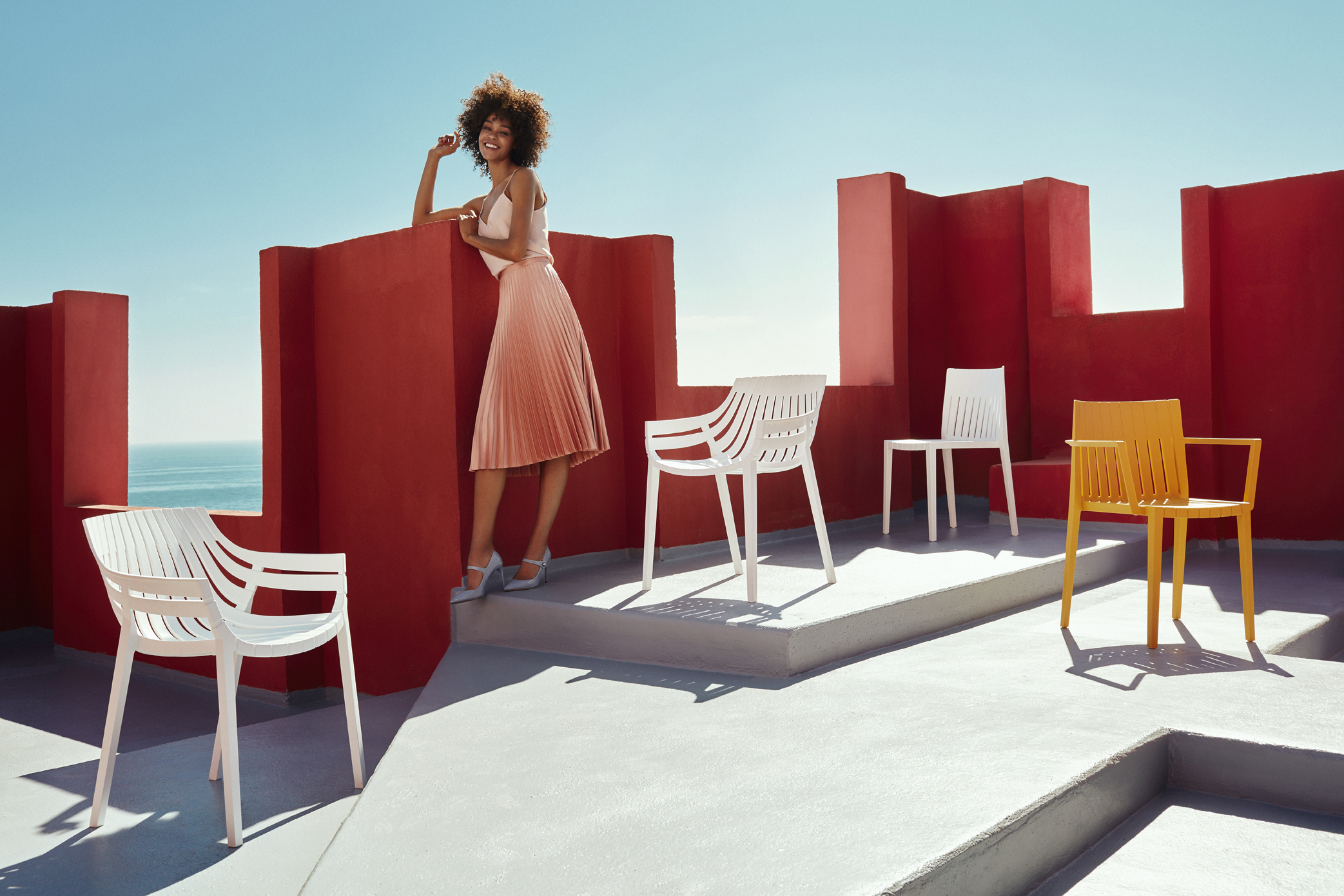 Its stylish urban contemporary design, with straight lines and curves that recall the New York City bridge, is very fascinating and recognizable. Made of polypropylene with fiber glass, it is available in multiple finishes and in 2 sizes for indoor and outdoor use.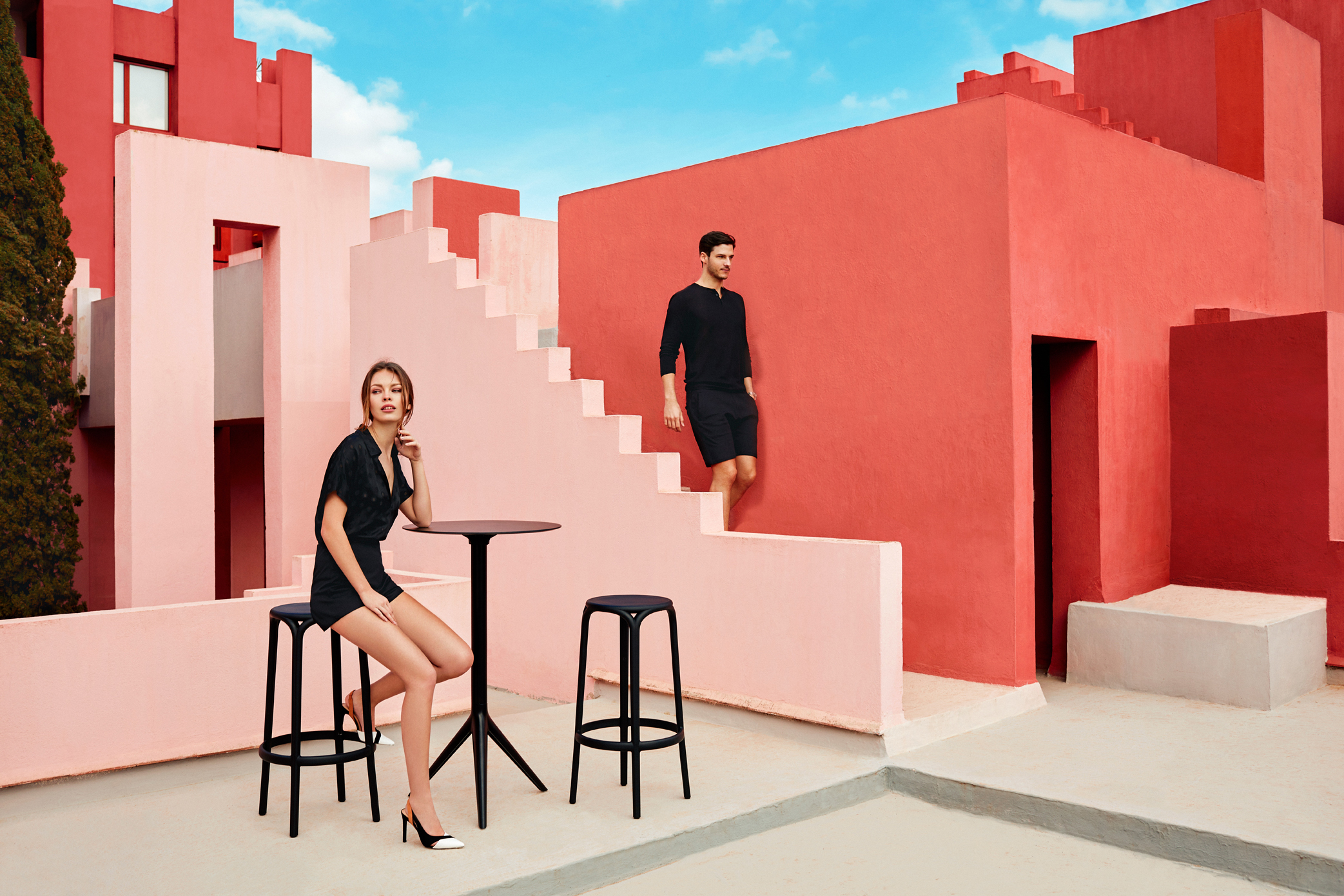 For more information: www.vondom.com
Guardar