ESPRITMEUBLE 2021: the re-encounter of the Spanish furniture with the French market
November 18 / 2021
Who hasn't longed to return to Paris and see first-hand the new furniture, upholstery, mattresses, home textiles and accessories? The time has finally come. Espritmeuble reopens its doors in the French capital from 20 to 23 November 2021. And on this occasion, and as a novelty, all the exhibitors will be located in Hall 1 of the Porte de Versailles exhibition centre, in the city centre. A large group of companies is already prepared to present a host of new products.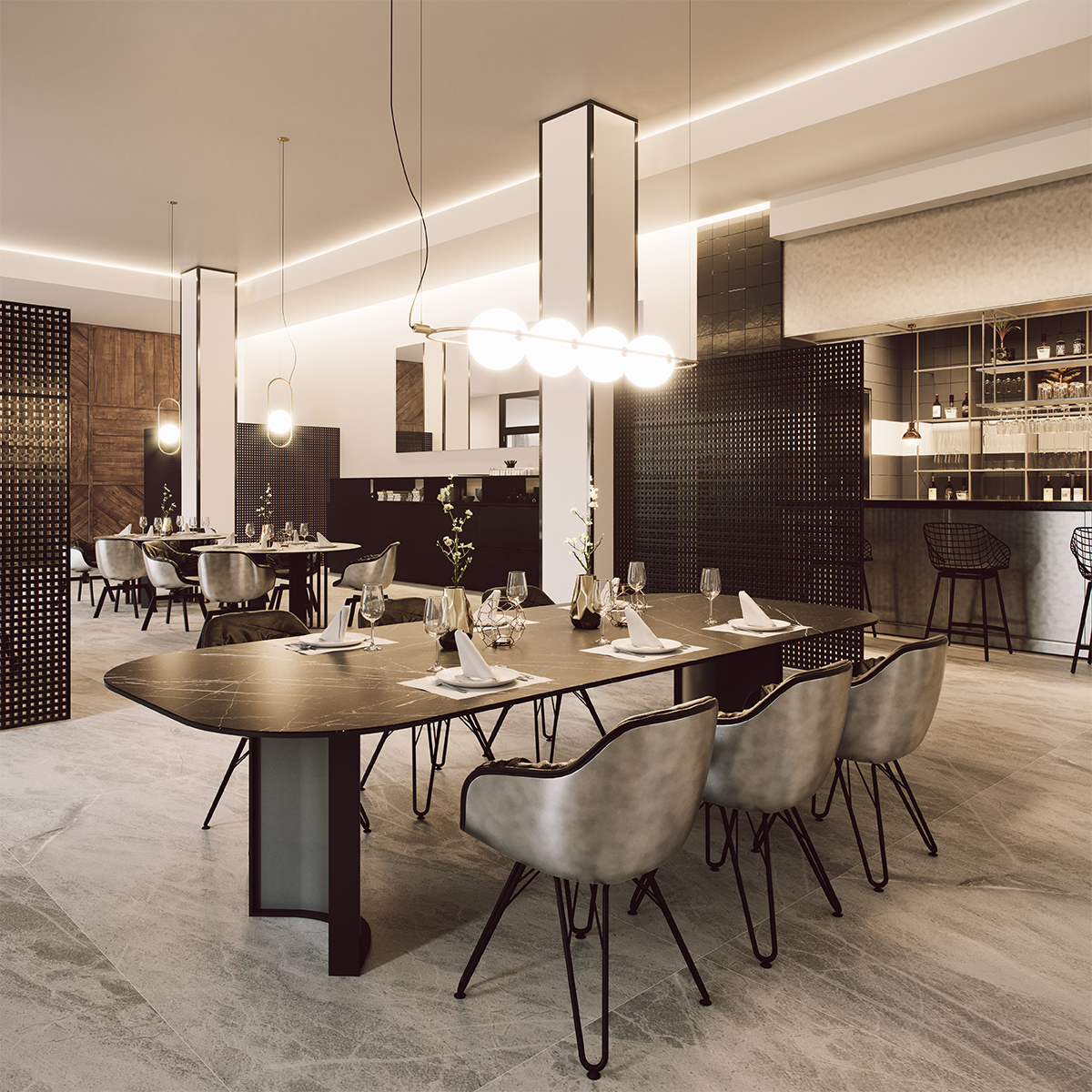 LAP chair and JOPLIN table | DRESSY
Spanish participation
Furniture from Spain couldn't miss the date. In this reunion with the French market, ANIEME/Furniture from Spain has coordinated the participation of 13 Spanish firms -6 of them being part of Furniture from Spain-. The Spanish offer will include a broad range of products, for both home and the contract sectors: upholstery, chairs, mattresses, rooms, ceramic tables, outdoor furniture, home textiles and decoration accessories. New and attractive designs, pieces that shine for their original finishes and the use of innovative materials.
Espritmeuble is a unique opportunity to show the French public the 2021 novelties and a preview of the 2022 trends. Let's get to know the participants…
MOBLIBERICA/MUSOLA/DRESSY | Hall 1 | Stand F12
The MOBLIBERICA group will once again be present at Espritmeuble with its three brands: MOBLIBERICA, DRESSY and MUSOLA. This Spanish company designs, develops and manufactures – 100% in its facilities in Crevillente (Alicante, Spain) – a wide variety of pieces that stand out for their elegance, functionality, and durability. Tables, chairs, stools, sideboards, storage furniture and outdoor furniture that will surely have an impact on the professionals who visit the fair this year.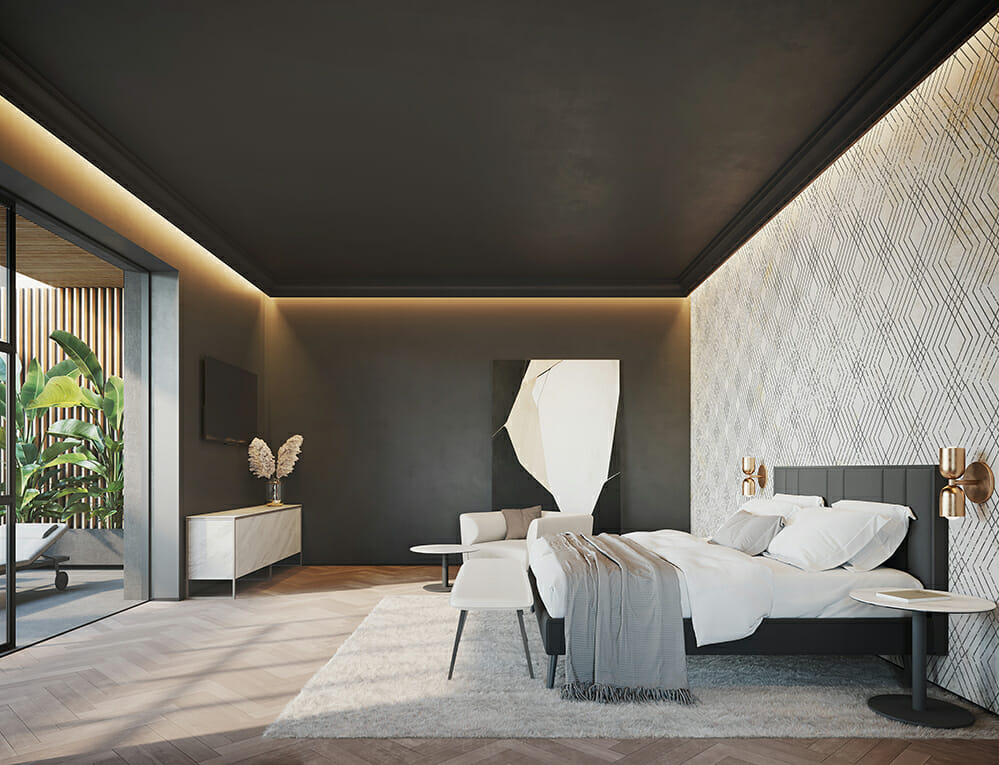 TERRA sideboard, KEDUA bench, SOL side table | Hotel room project | MOBLIBERICA
In addition, the firm has launched, as a novelty, an innovative proposal for furnishing and decorating hotel facilities. This proposal includes the offer from the 3 brands: Mobliberica, Dressy y Musola. This is the Q Dreams catalogue in which interior designers and decorators will find interesting solutions for both indoor and outdoor spaces.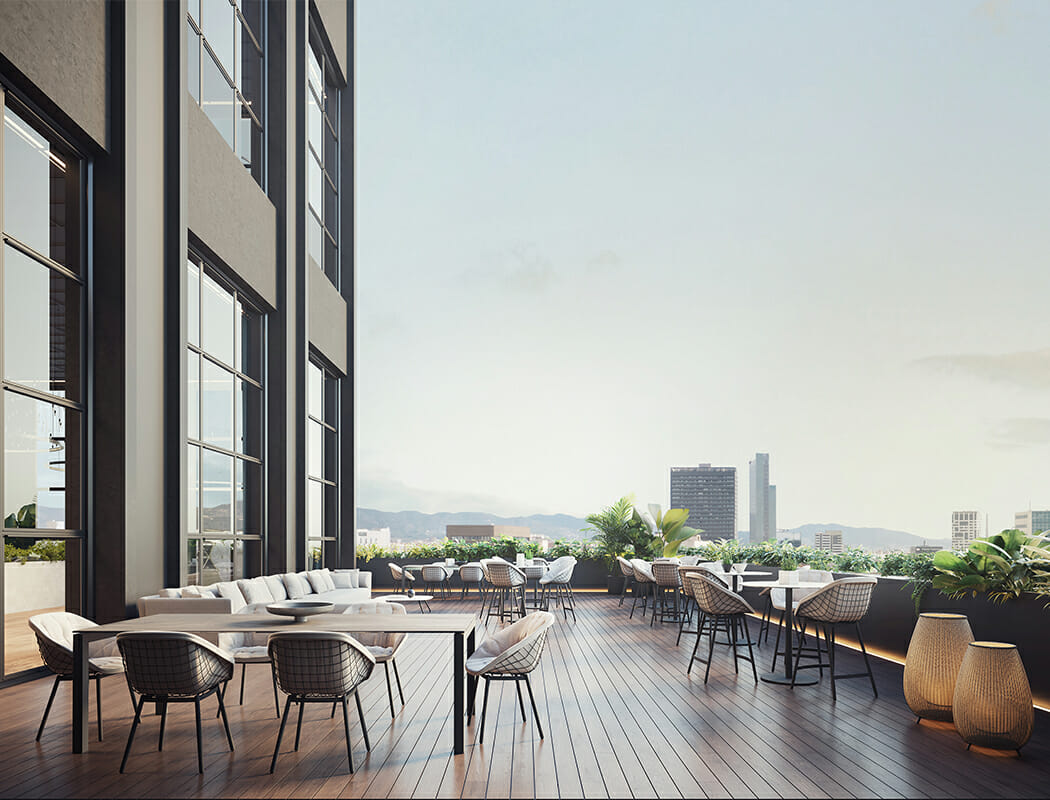 SALVIA table and CANASTA chairs | MUSOLA
More information: www.mobliberica.com / www.dressy.design / www.musola.es
FRANCÉS BAÑÓN | Hall 1 | Stand I26
More than 20 years of experience guarantee the expertise of this Spanish firm which, for the first time, is presenting its new models at the Espritmeuble fair. Specialising in sofa beds, on this occasion it will also be exhibiting pieces from its wide range of sofas, armchairs, poufs, and relaxation chairs. FRANCÉS BAÑÓN, whose production is manufactured entirely in Spain, is a benchmark in comfort, functionality, and durability.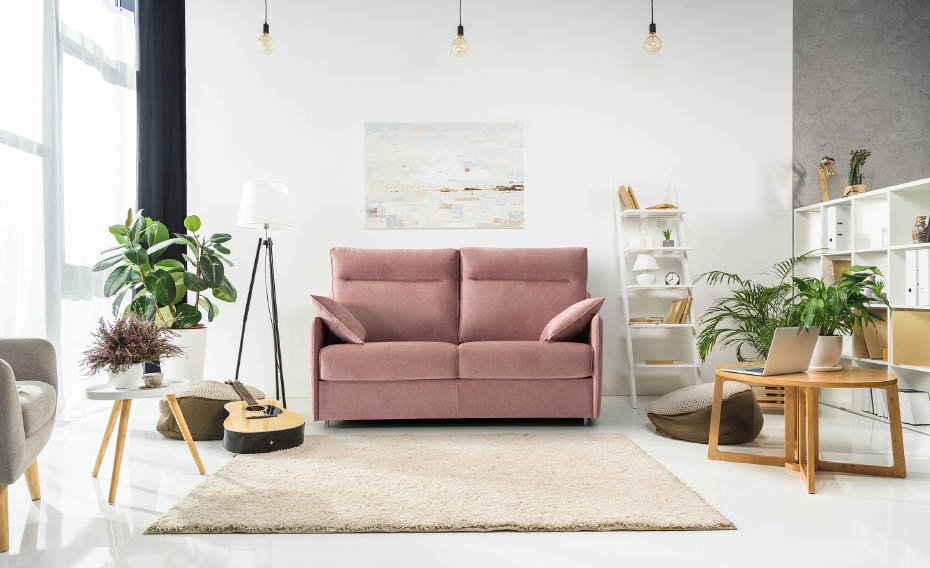 BLANCA armchair | FRANCÉS BAÑÓN
More information: www.francesbanon.com
CARABASSI | Hall 1 | Stand K19
Are you looking for hospitality chairs? Do you need inspiration for your café and restaurant decoration projects? CARABASSI has all the answers. This Spanish company specialises in the design and manufacture of seating for residential and contract uses. Combining handcrafted manual processes and the latest technology, they are now launching new high-quality pieces on the market that are highly customisable and easily adaptable to the needs of each project.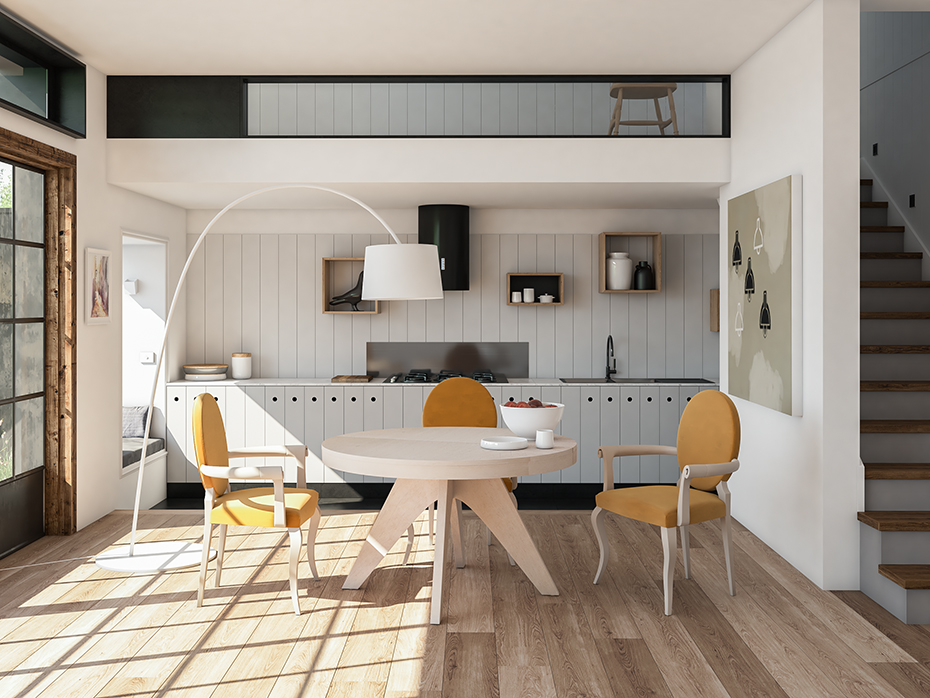 ORFEO armchair and BURGOS table | CARABASSI
More information: www.carabassi.es
GOMARCO | Hall 1 | Stand C14
GOMARCO, a Spanish manufacturer specialising in the design and production of mattresses, combines pocket spring technology with viscoelastic foam and a selection of highly technological materials to create new proposals that guarantee maximum wellbeing and the most restful sleep. This is the essence of Gomarco: to improve the rest and health of users. Don't forget to visit their stand and discover the new premium mattresses made with the most cutting-edge technology.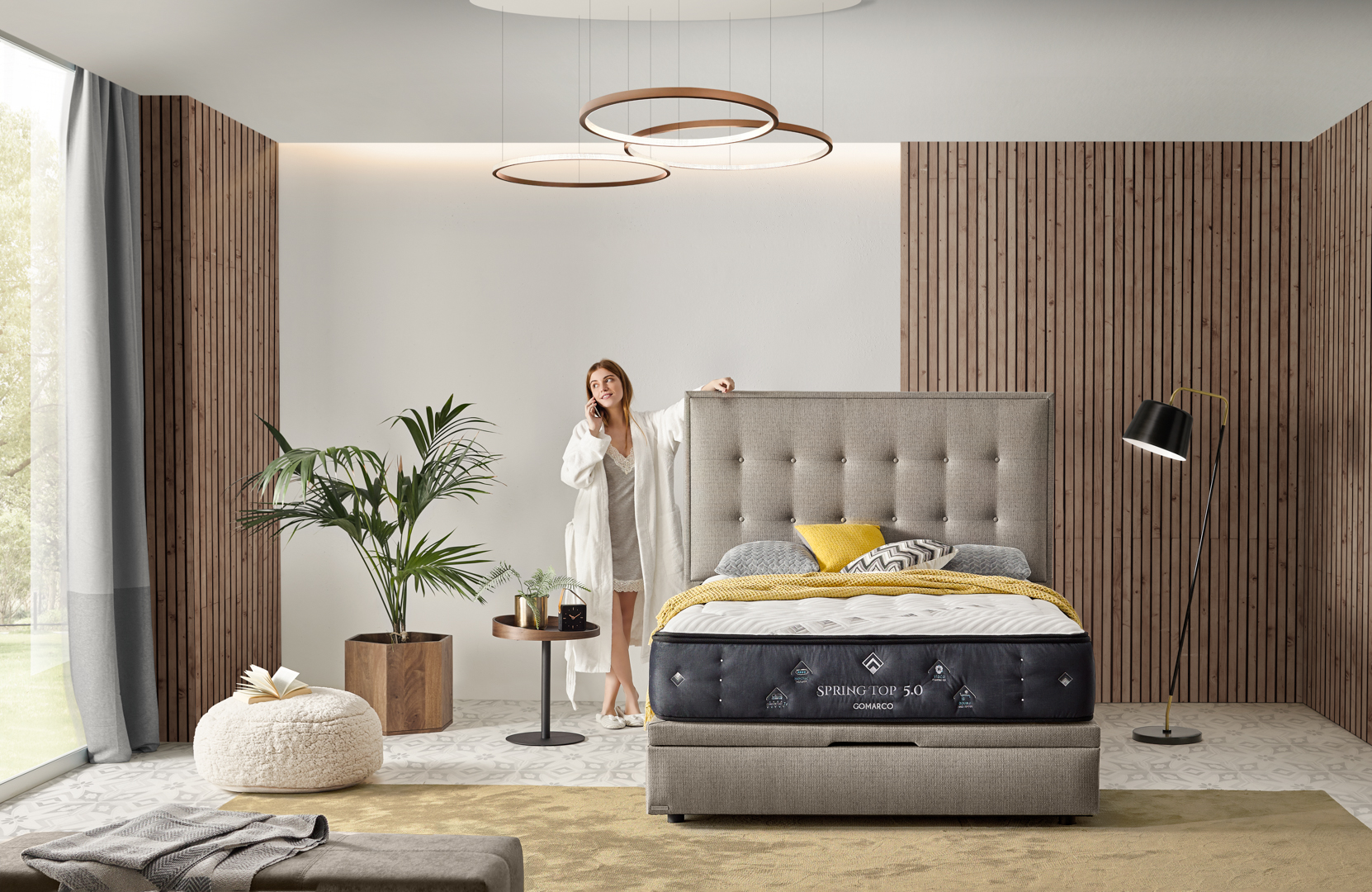 SPRING TOP 5.0 mattress | SAC ollection | GOMARCO
More information: www.gomarco.com
See you in Paris…
A wide range of furniture, upholstery, mattresses, and accessories Made in Spain that undoubtedly guarantees all kinds of furnishing and decoration solutions for retailers, large purchasing groups, decorators, and interior designers, regardless of the customer profile or the type of project.
Don't miss the date. Enjoy in Paris all the novelties of Spanish furniture.
Do you need more information? Click on the following link.