Feria Habitat Valencia 2022 Highlights. Trendy furniture for every space in the home
September 15 / 2022
Gone are the days when homes looked like a catalogue or a window display straight out of a decoration shop. Today's homes are much more unique, becoming spaces where people feel comfortable and fully identified. The feeling of luxury and sophistication is still very important. However, today's designers are proving that a more relaxed style can be just as elegant and that glamour is not at odds with everyday comfort and practicality.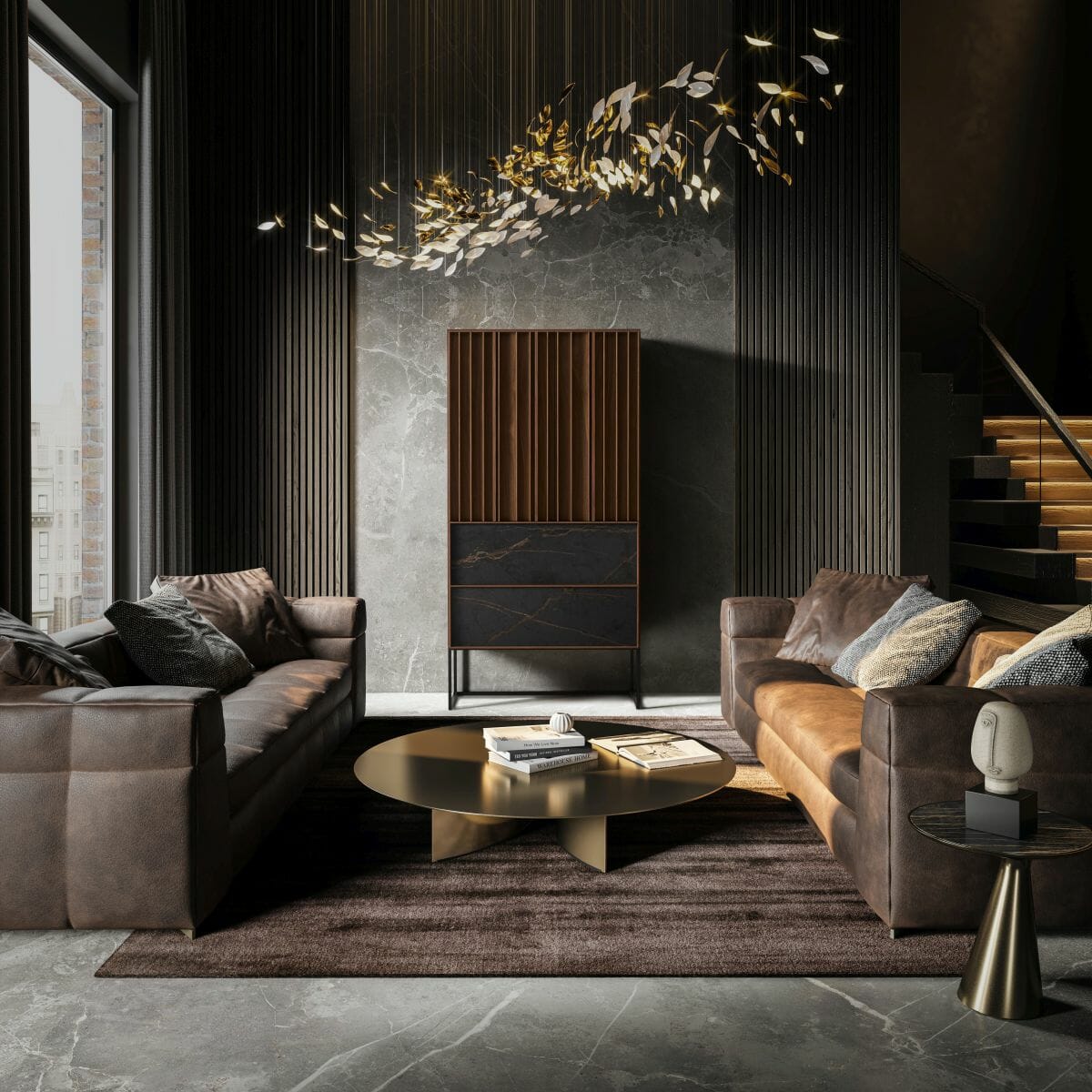 CREA high cabinet | Víctor Pinto | MEGA MOBILIARIO
As such, materials and textures tend to be less formal, bolder and more comfortable. The organic nature of wood, stone, wicker and natural fabrics, along with the tactile quality and tones that accompany them, bring a warm and cosy feel to today's homes.
That's what you'll find on the contemporary furniture stands at Feria Hábitat Valencia 2022, with new proposals focused on making people feel comfortable and emotionally at ease. See for yourself…
The perfect balance between design, innovation and impeccable craftsmanship. CREA collection by Víctor Pinto for MEGA MOBILIARIO
Zen balance, vintage inspirations and rectilinear forms merge in this incredible collection of sideboards, cabinets and bookcases that provide spaces with relaxed charm and understated sophistication. Suitable for the home, as well as hotels and restaurants, MEGA MOBILIARIO's stands out for its attention to detail and impeccable craftsmanship, aspects that combine perfectly with its timeless style.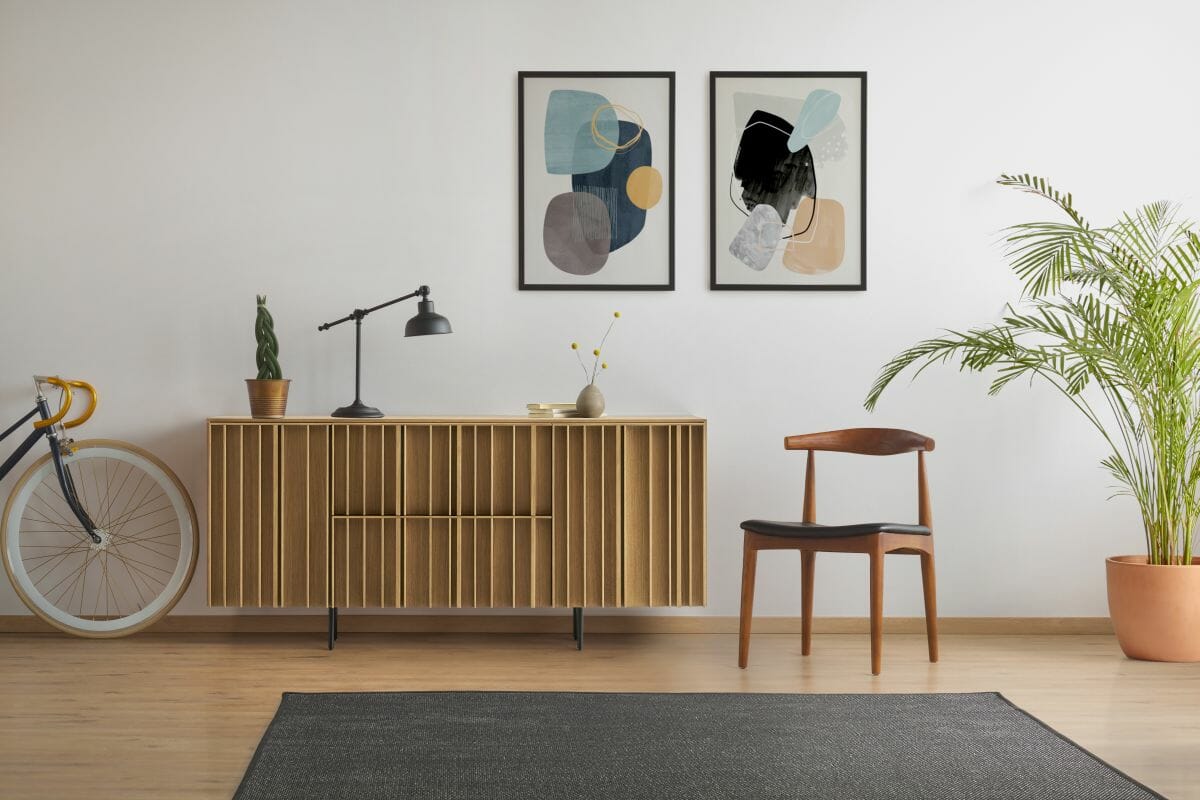 CREA sideboard | Víctor Pinto | MEGA MOBILIARIO
Playing with new dimensions, proportions, and noble and innovative materials, with CREA Víctor Pinto has achieved a unique design in which the rhythm of the lines and the original play of light and shadow on its volumes stand out. The perimeter frame serves as a handle and is perfectly integrated into the fronts. These fronts can be manufactured with wood veneer, lacquered panels or DEKTON surfaces, adding style and a personal touch to each piece.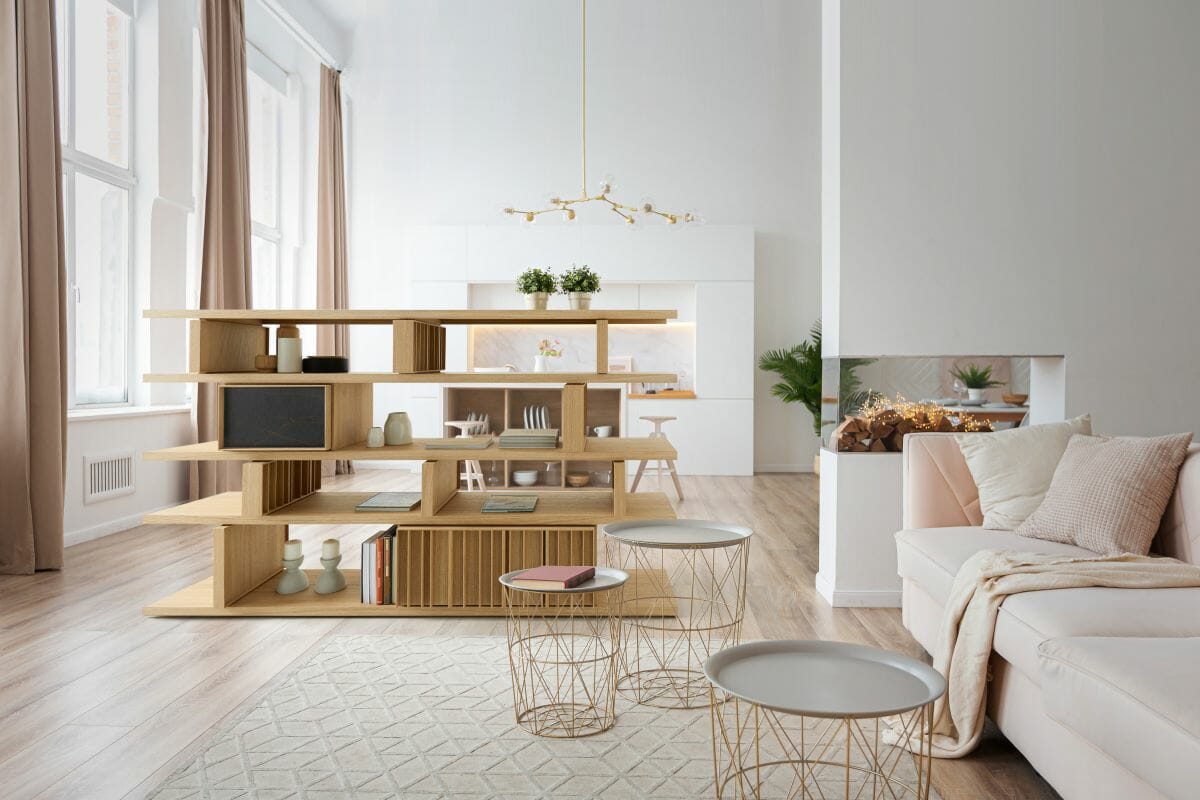 CREA bookcase | Víctor Pinto | MEGA MOBILIARIO
Another front option is formed by thin wooden slats – similar to those of the perimeter frame – that generate an original woodwork on the surface. Inspired by barcodes, this original design is perfect for adding a more contemporary touch to the décor.
Wood options include European oak and American walnut, with veneers processed in a way that brings out the full beauty of the wood grain and achieves a natural texture.
Taking versatility to the extreme. The MISTRAL table by MOBLIBERICA
MOBLIBERICA has just launched an extremely elegant and functional table. This is the MISTRAL table, one of the brand's most versatile ceramic top dining tables: it can be dressed up for a classy formal dining room or complemented by more relaxed chairs for a modern kitchen dining room.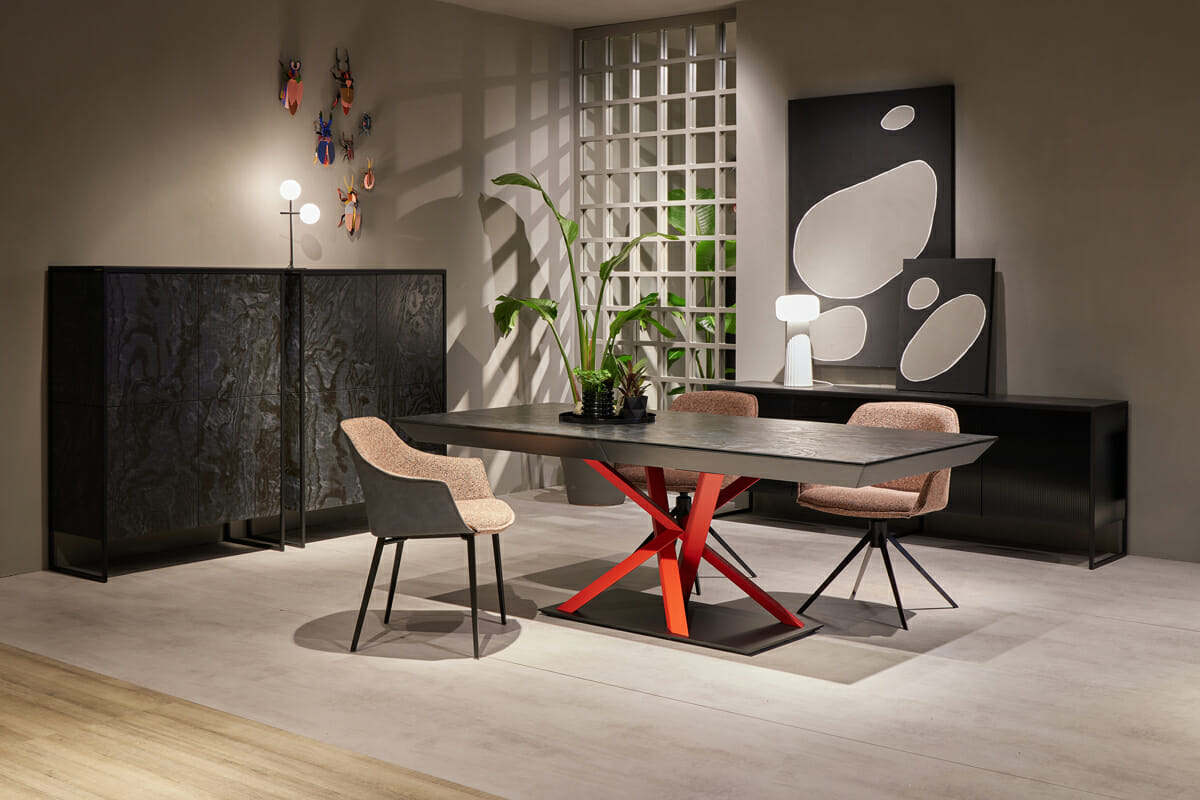 MISTRAL ceramic table | MOBLIBERICAIt is also available in a fixed version or with a semi-automatic extension mechanism, both with different dimensions.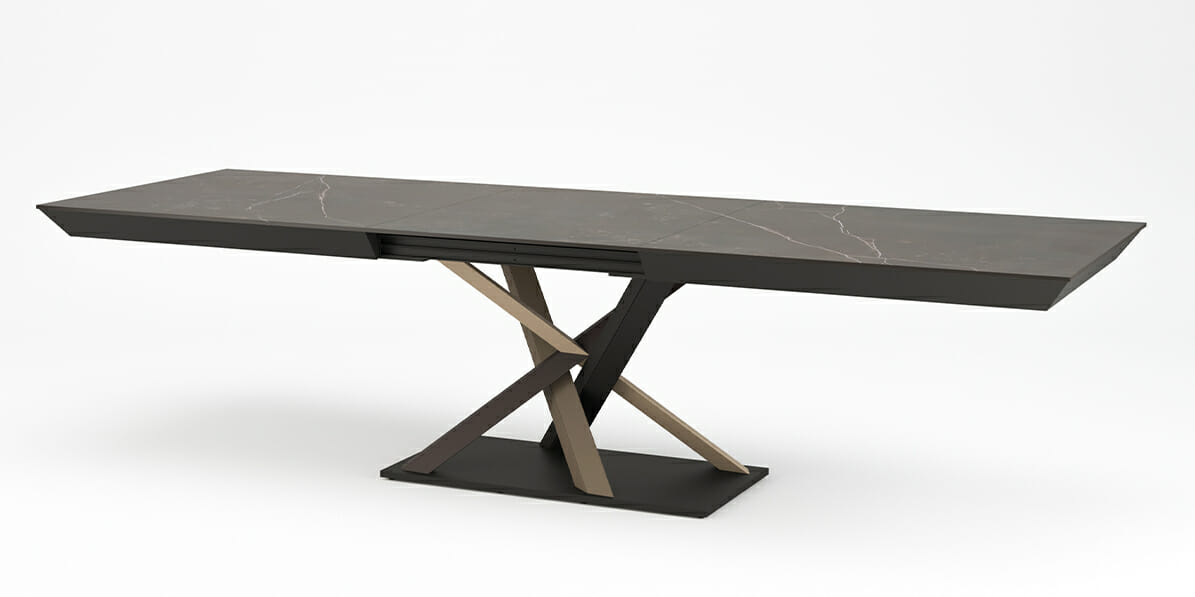 MISTRAL ceramic table | MOBLIBERICA
Its design is its great attraction, featuring a sophisticated ceramic top and a criss-crossed metal base that adds visual impact and dynamism to the piece. Versatility is also enhanced by the different finishes and colours available for the ceramic top, structure and base.
Contrasting materials for a unique urban look. The COCO bedroom collection by JOENFA NATURELOVERS
Faithful to the natural and handcrafted philosophy that permeates all JOENFA NATURELOVERS collections, the new COCO bedroom line gives a second life to reclaimed teak wood, the sustainable material used for its structure.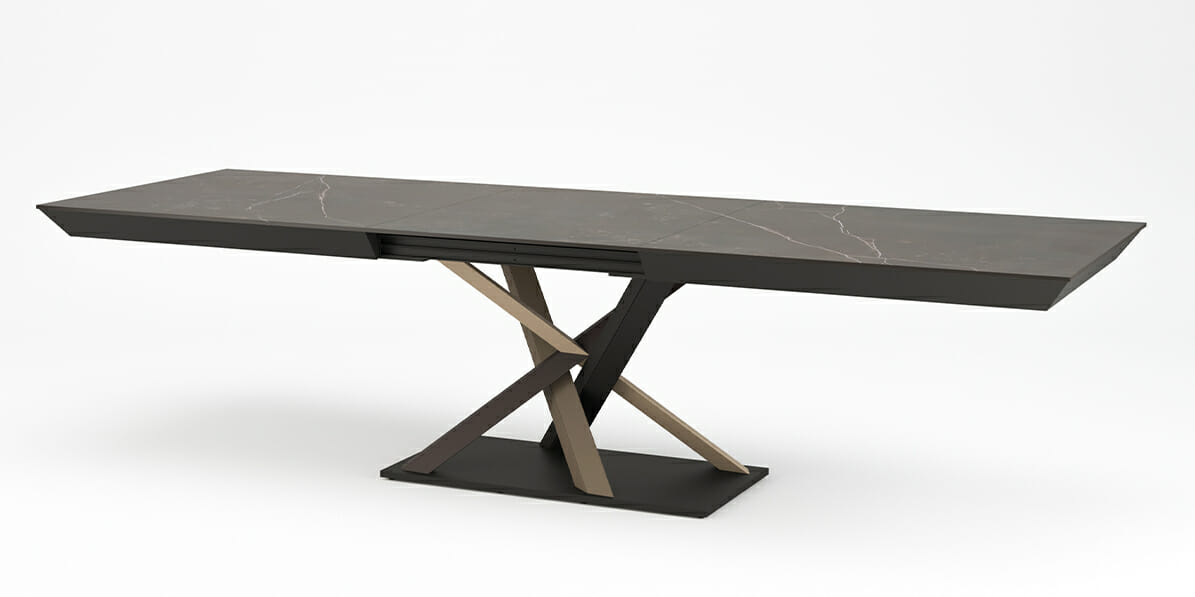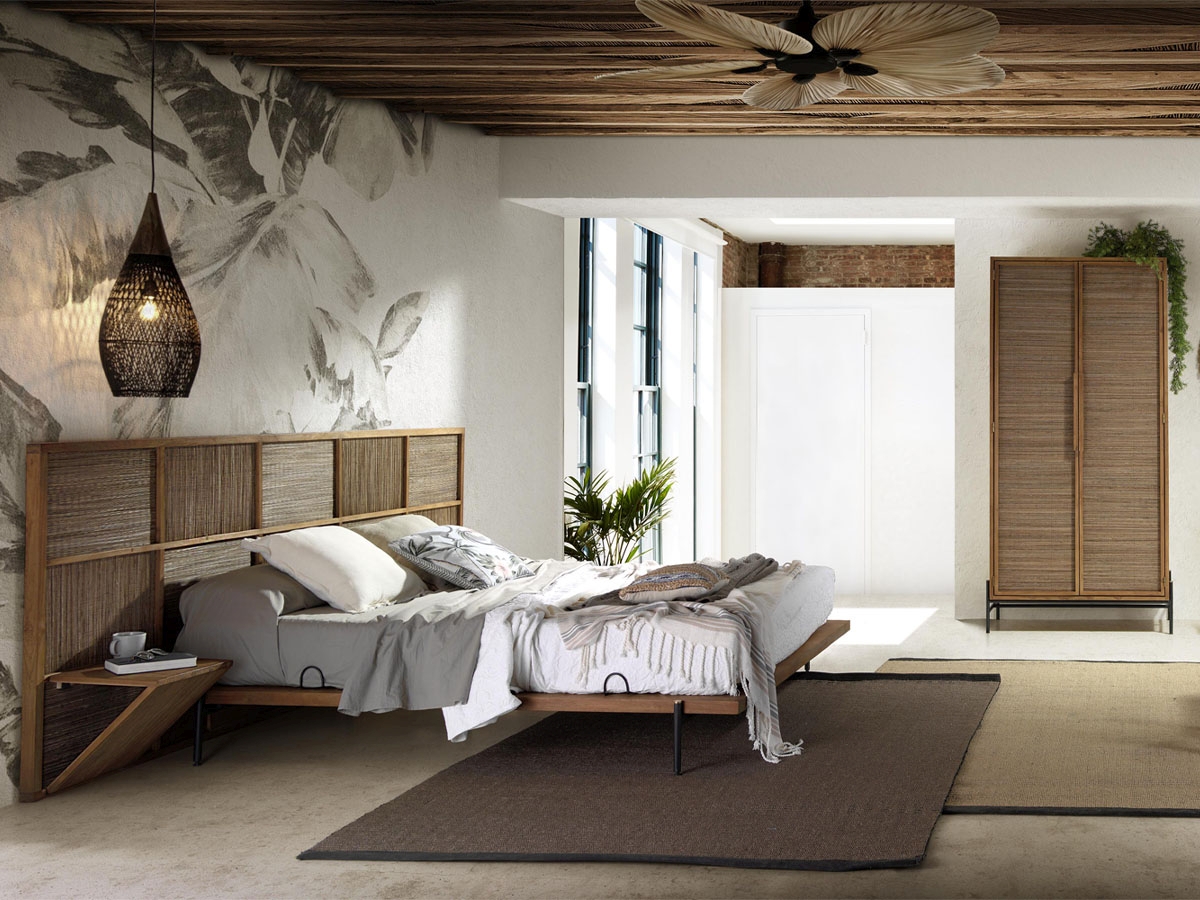 COCO bedroom | JOENFA NATURELOVERSIts natural-industrial urban appeal results from the contrasting combination of teak and a handcrafted weave of coconut palm leaves (known as the "tree of life"), and iron.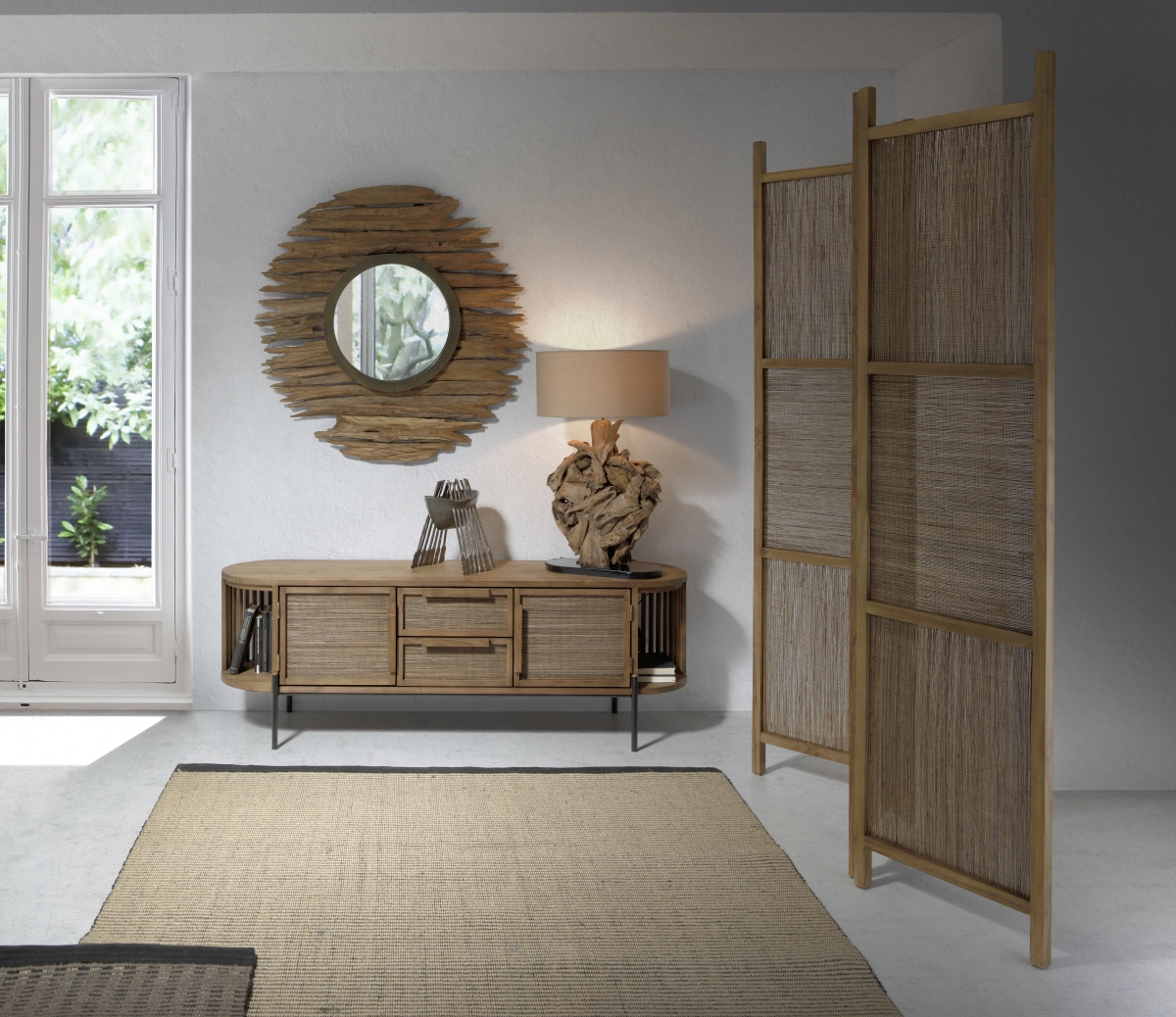 COCO bedroom | JOENFA NATURELOVERS
To preserve its nature inspired charm, the pieces are presented in natural tones and finishes. Definitely, contrasts attract – we promised!
Wood and its infinite possibilities. The NARA wardrobe collection by Aitor García de Vicuña for UECKO
NARA is the obsessive search for elegance and sophistication, always with an eye for tradition and great attention to detail. Pure lines and clean volumes convey the necessary calm to achieve human spaces and transversal solutions. Noble materials flow between artisan concepts and cutting-edge technology, achieving emotional concepts and environments.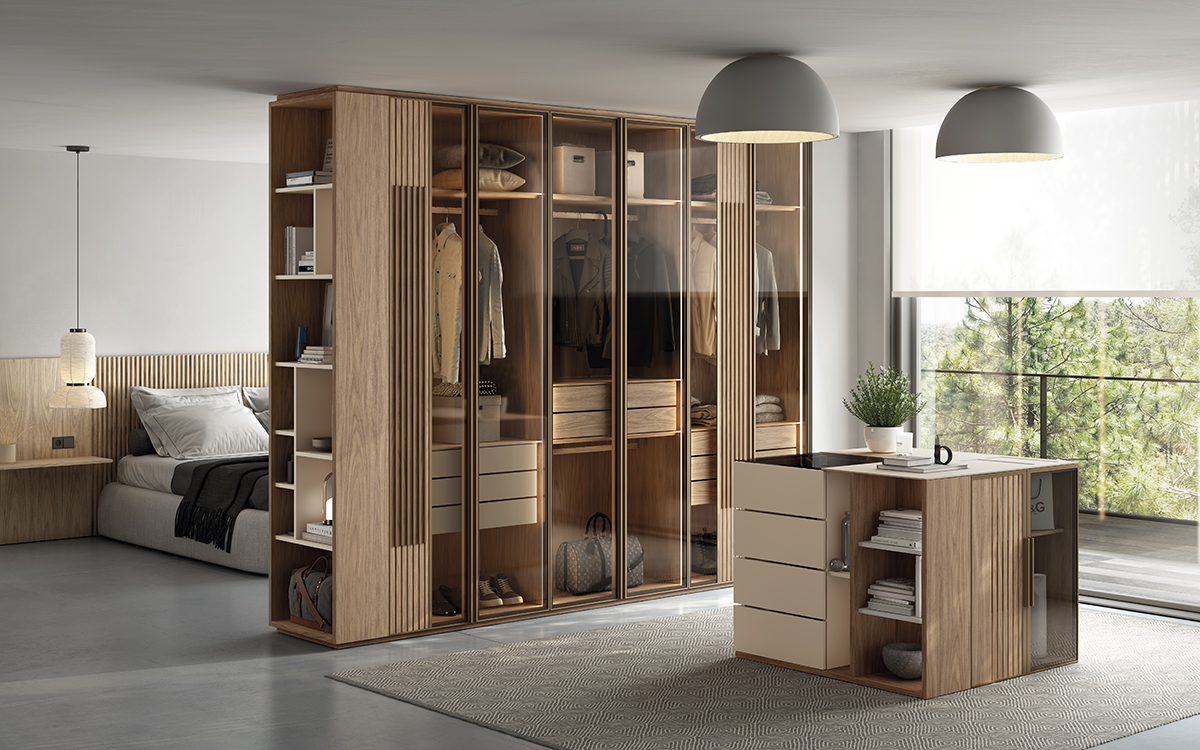 NARA wardrobe collection | Aitor García de Vicuña | UECKO
Made from a combination of natural veneers and lacquers, the NARA collection from UECKO draws inspiration from ancient Japanese architecture to redefine the concept of custom-made wardrobes. Innovative technology, elegant finishes and multiple customization possibilities combine in its modular design that exploits the full depth of each compartment, offering greater storage capacity. It features hinged doors and offer a choice of containers, interior equipment (shoe racks, shirt holders, tie holders) and accessories to add functionality and versatility.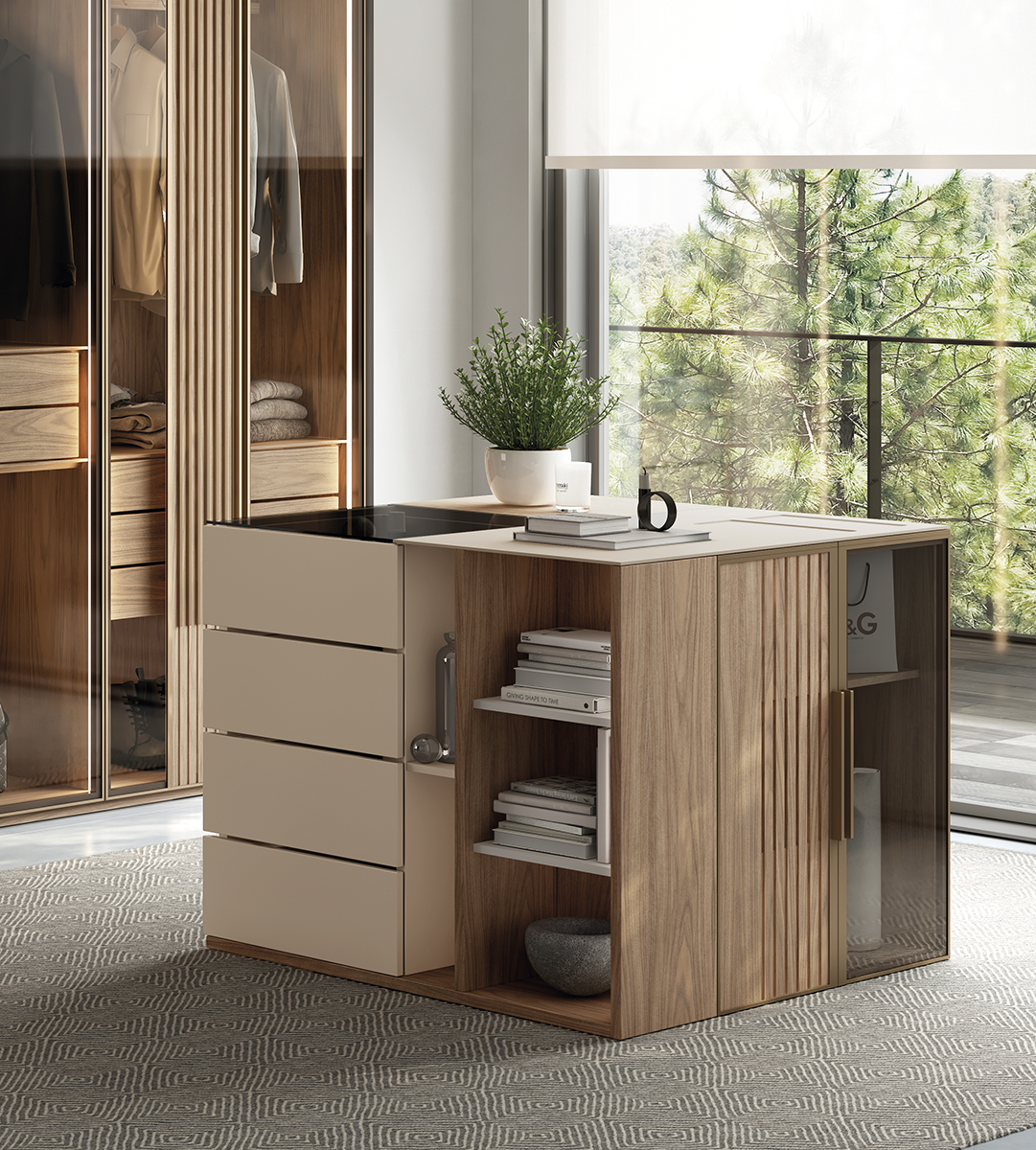 NARA storage cabinet | Aitor García de Vicuña | UECKO
The use of other exquisite materials, such as the anodised aluminium for the frame of doors, glass for doors and the leather for fronts and interiors, improve exclusiveness and style.
Rich materials and refined geometries. ALMA bedroom from EMEDE
Designer bedrooms are the hallmark of EMEDE, a leader in the Spanish market for contemporary bedroom furniture highly appreciated by professionals for its quality, design and durability. Their latest launch, ALMA, is a collection of bedroom furniture that allows multiple combinations of products to achieve a unique and unrepeatable style. This way, you can play with different pieces – headboards, beds, dressers, chest-of-drawers, tall boys, and bedside tables-, finishes and sizes to get a very personal bedroom design.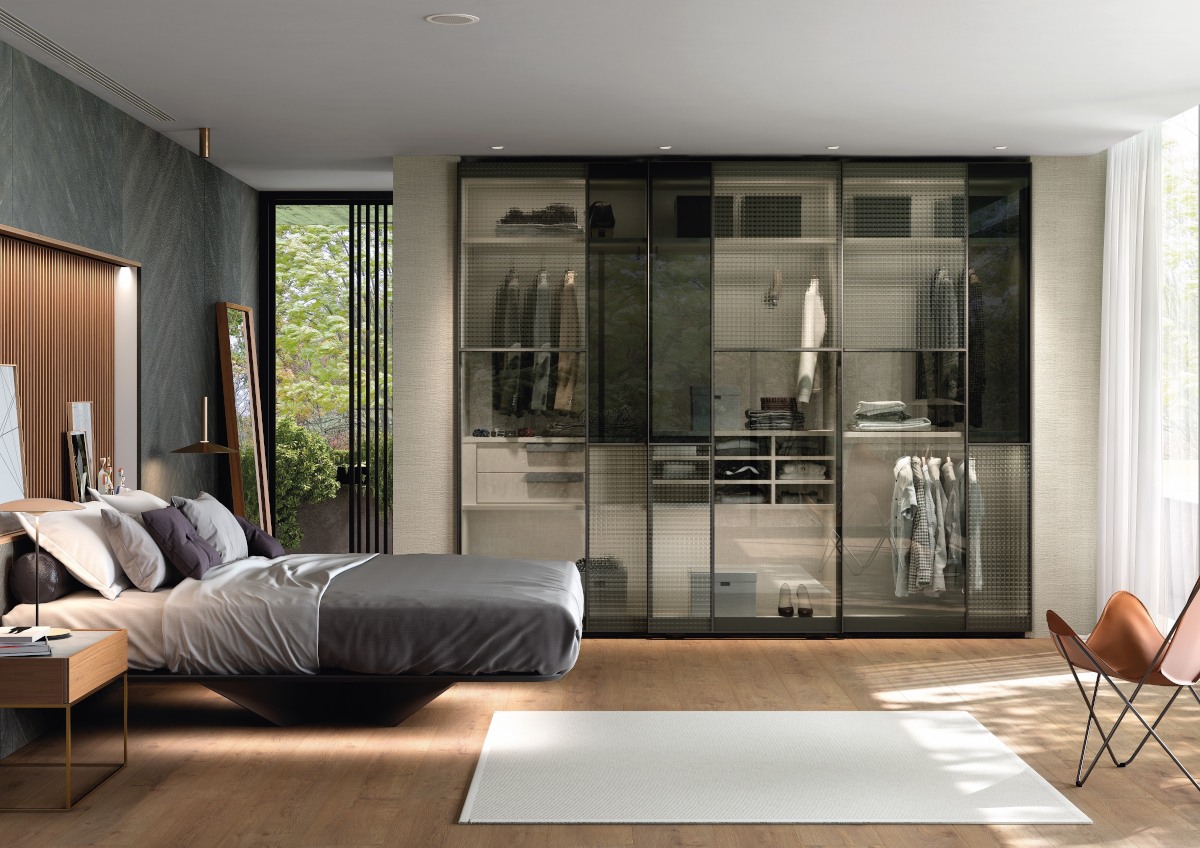 For a refined, contemporary touch you can combine the stylish LEWIT bed with its minimalist design and geometrical base; the DADO KLAS bedside table with its gold metallic structure that supports the upper drawer and the ceramic top; and the VETRO wardrobe featuring an aluminium profile and a mix of translucent and opaque glasses.
DADO KLAS bedside table | EMEDE
Stay tuned for exciting new collections that we will be presenting in the coming days…