Focus on Spain's design: interview to Mario Ruiz
June 6 / 2017
In addition to his work as a designer of technology-related products, the Barcelona-based Mario Ruiz has gathered wide experience as the author of furniture and lighting products. In this interview, he tells us about his numerous collaborations with Spanish and international brands and shares insights into his approach to the creative process.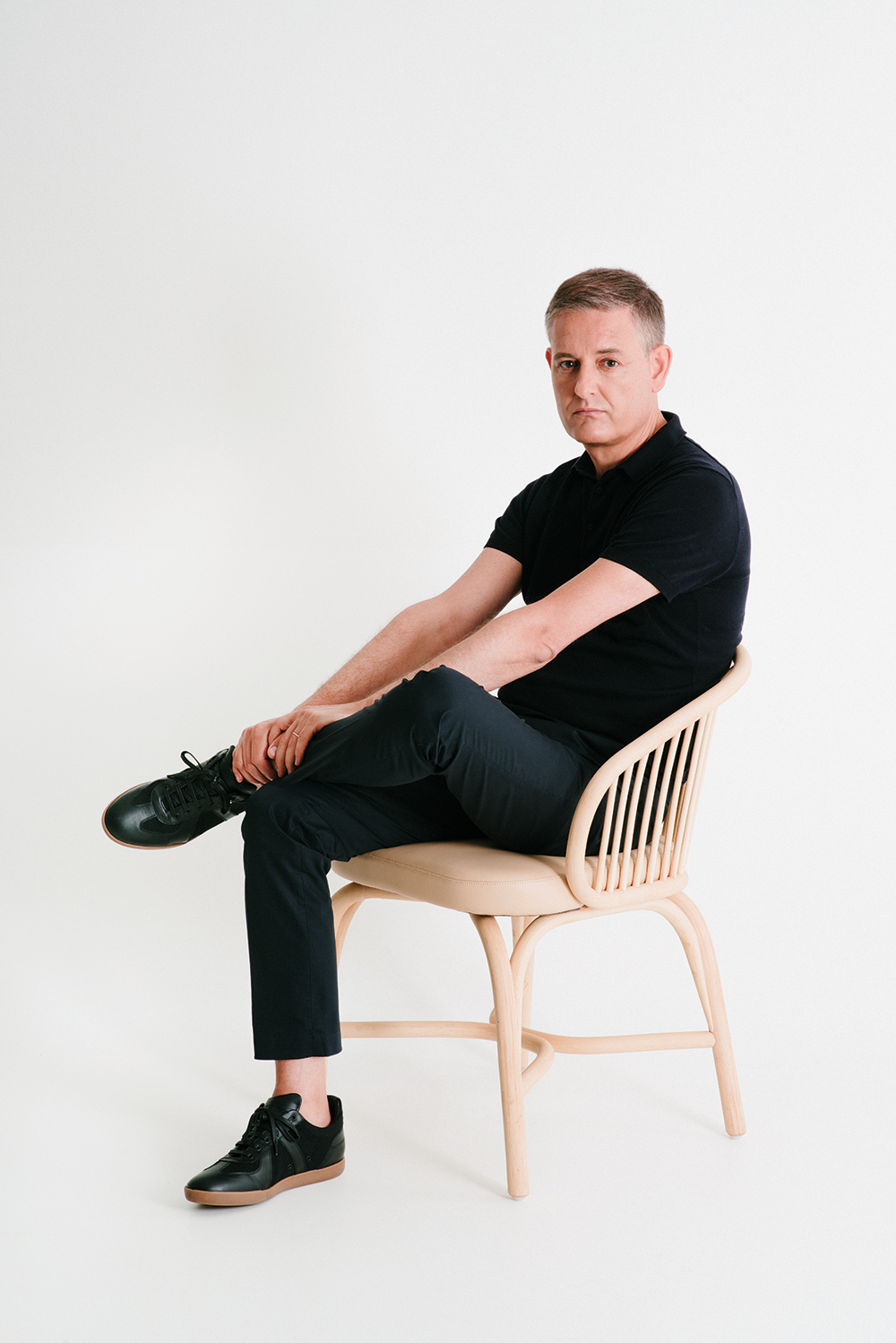 You have been working in the design business for more than two decades so far. How were your beginnings?
When I finished studying, I started working in other studios and teaching at Elisava, the Barcelona School of Design and Engineering. I soon understood that if you want to work in the design sector you have two options: either you are part of a team and develop the projects of other designers or you create your own project. I opted for the second so I soon set up my own studio.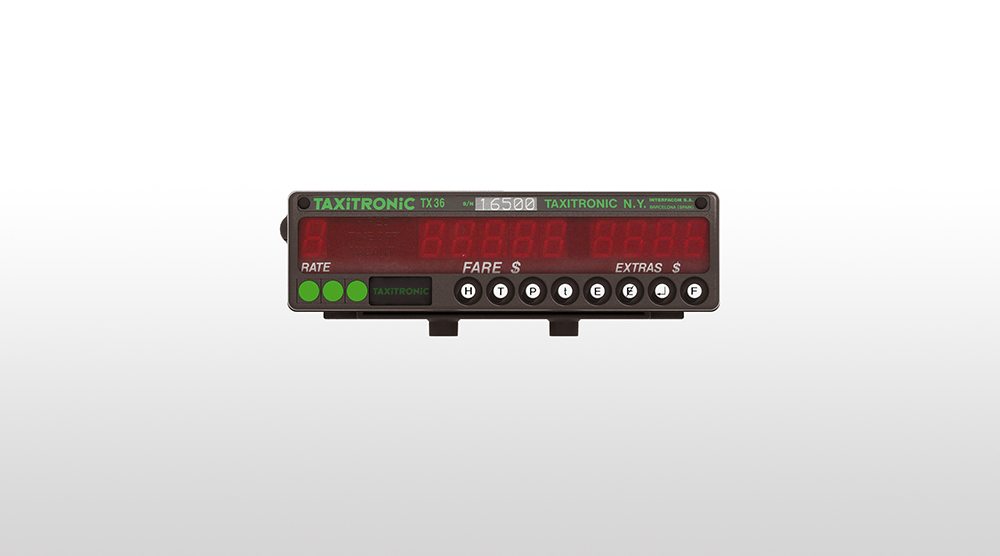 Taximeter TX36, TAXITRONIC. Barcelona, Spain. 1999
From the best-selling taximeter of all time, the TX36 from Taxitronic, to the design of home and office furniture. How do you explain this evolution? Tell us a little more about your career.
My evolution can be explained as a mix of will and chance. I started with projects related to technology and office design because at the beginning I was offered jobs in those sectors. Projects came one after another and for many years my work was very focused on those two worlds. Nevertheless, I was very curious and I fancied working on other projects as well. So, some 15 or 16 years ago, without giving up all that I had achieved, I started expanding my horizons and I tried to make new contacts and establish new relationships with brands from other sectors which I was interested in. This led me to work on another kind of projects, to expand typologies, and that is how international commissions began to come in. The focus wasn't on the type of project anymore, but on the client.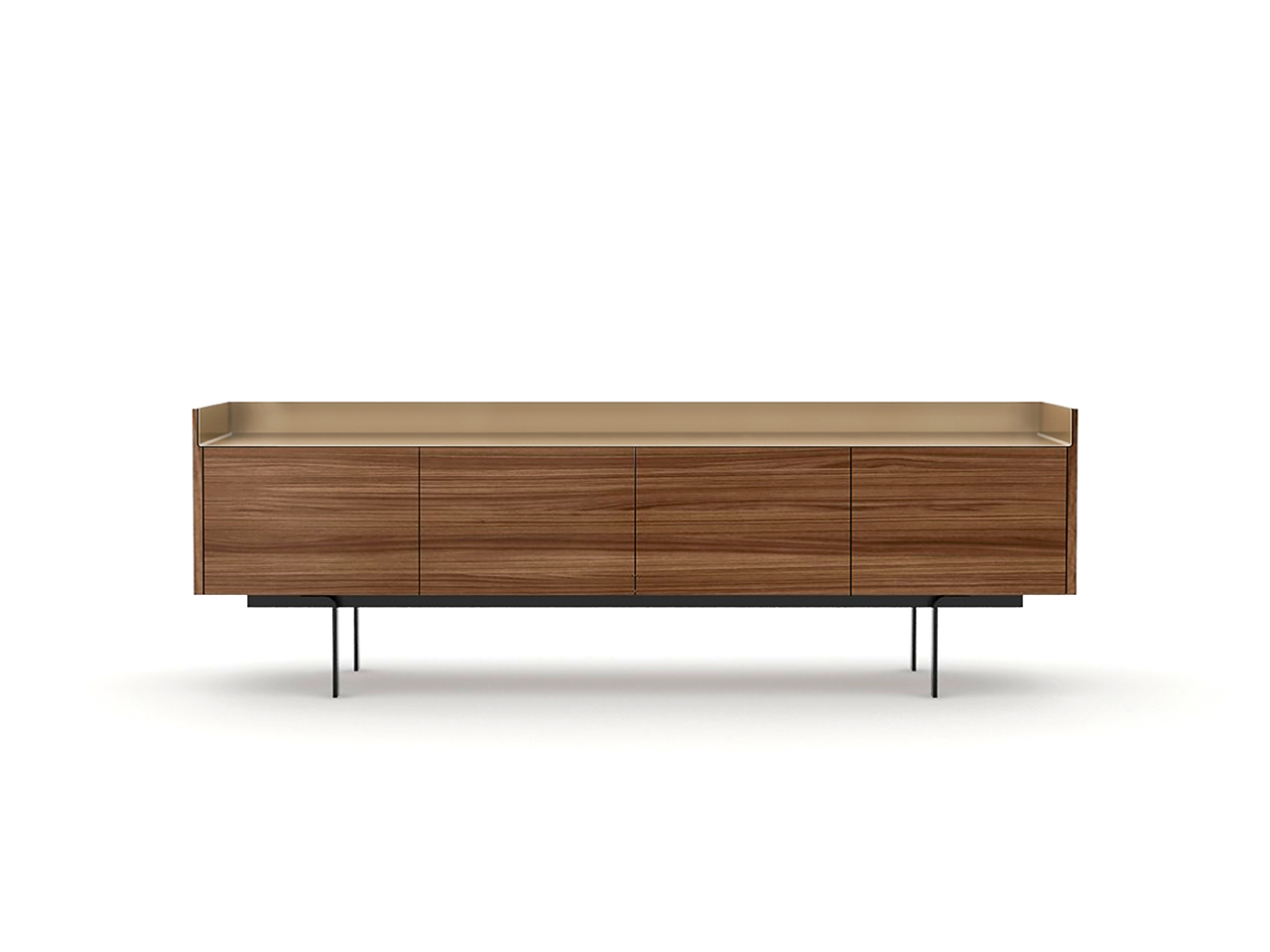 STOCKHOLM sideboard for PUNT, 2012. Red Dor Award 2015
Photo gallery: STOCKHOLM sideboard>>
You have worked with a lot of national and international furniture companies (Metalarte, Gandía Blasco, Dynamobel, Mobenia, Joquer, Expormim, Punt, Haworth, Citterio, Steelcase, Siemens, HBF, Teknion etc.) and some of these collaborations have been recognized with important prizes (Red Dot Design Awards, Wallpaper Design Awards and the Spanish National Design Award 2016, among others). Describe your approach to the creative process…
My credo is quite simple: I always start from the premise that things must work. That's why they hire me for. Since there is not a single solution, normally the easiest way to approach a problem is starting from the details and, as it happens when you weave a fabric, the smallest unit builds up to form the design, the identity of the new object. An aesthetic that coherently envelops the functional details.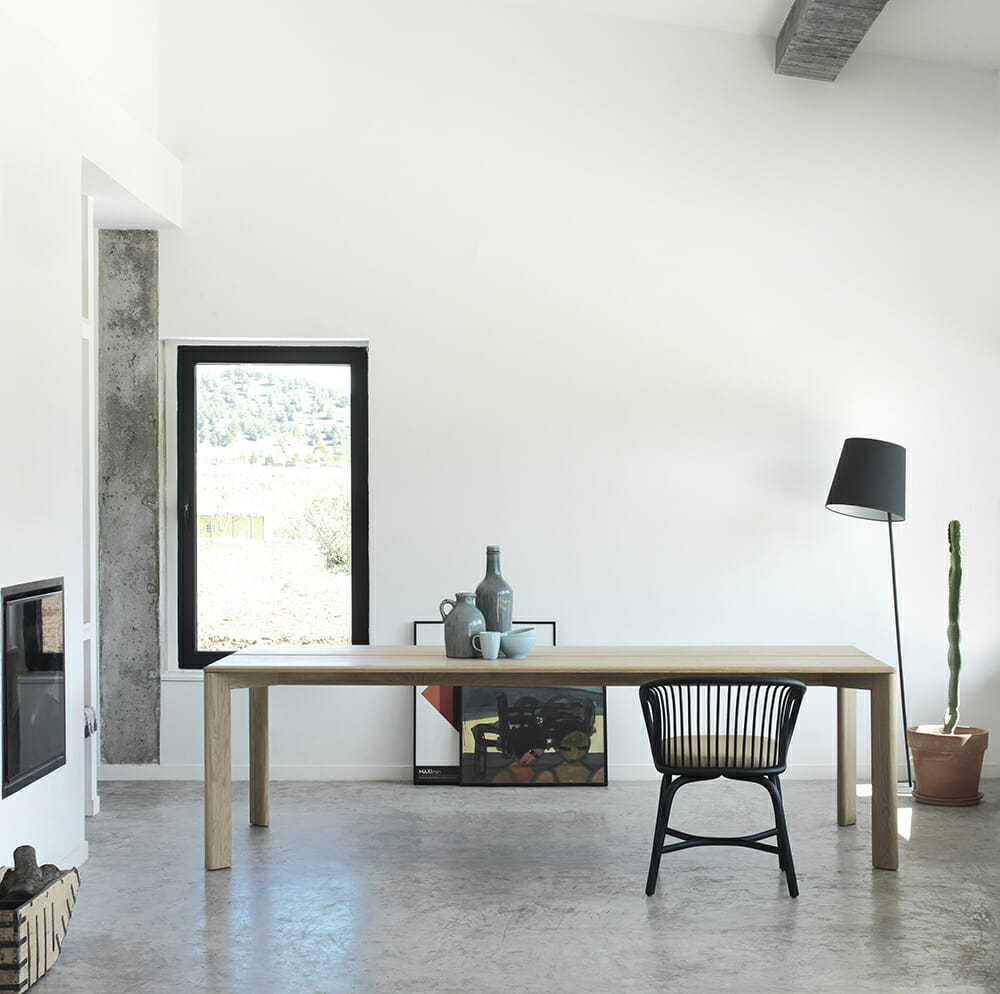 HUMA chair for EXPORMIM. 2015
Photo gallery: HUMA chair>>
Photo gallery: TEAM bookcase>>
The jury of the 2016 Spanish National Design Award has recognized your "timeless and lasting style and international recognition". Do you have a signature style? Is there any earmark that relates your work to Spain?
It's not so much a sense of style. In my case, it may be that beauty and function are always inseparable and objects are therefore honest: they work well and make life easier and more pleasant to those who use them. The more time, the better.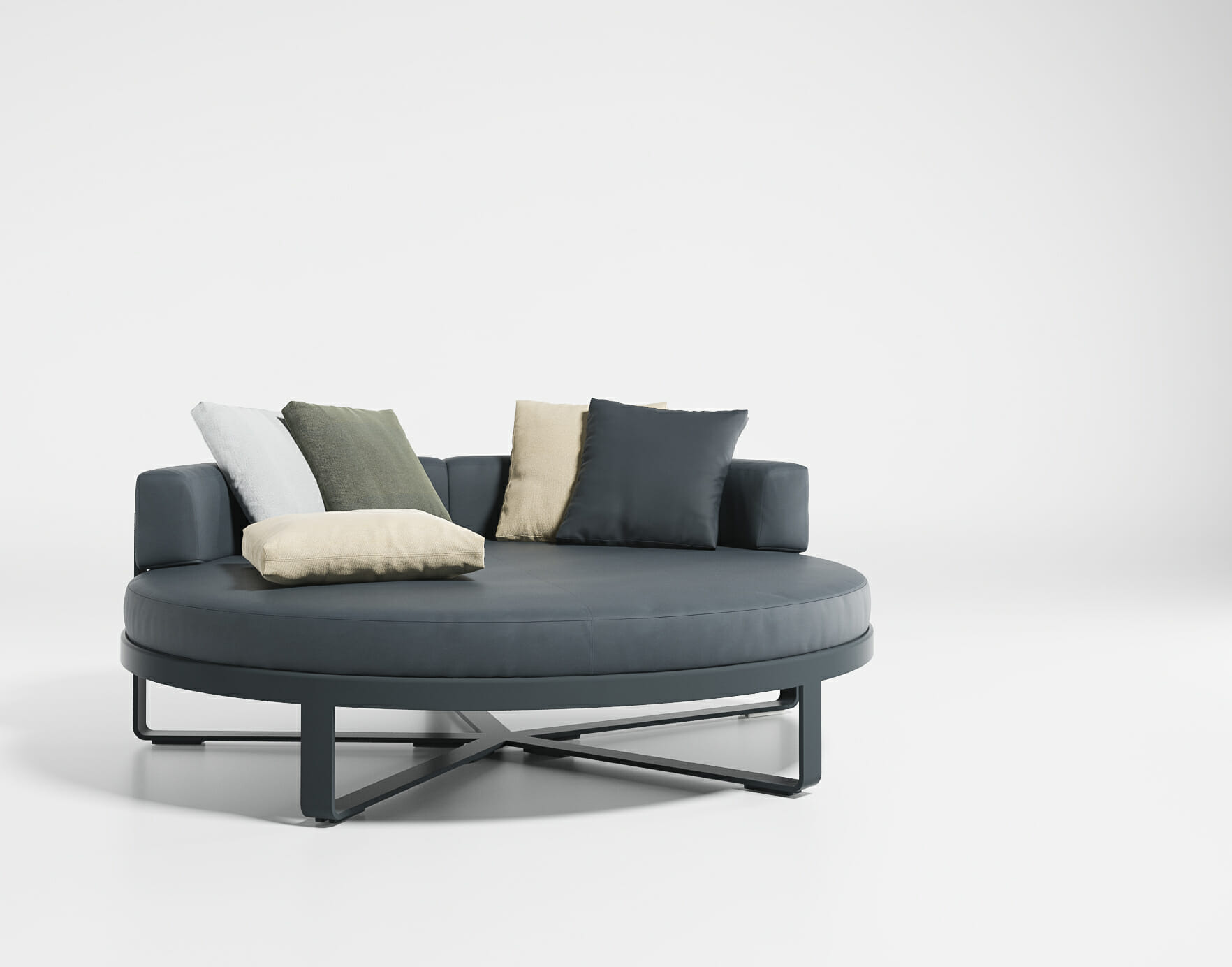 FLAT outdoor daybed for GANDIABLASCO. 2016
Photo gallery: FLAT sofas>>
Photo gallery: FLAT outdoor chairs>>
Photo gallery: FLAT sun loungers>>
Photo gallery: FLAT daybed>>
The street, things around me, items that are within reach. Every object I use or see anywhere opens my mind to new possible uses and solutions. Being a designer is to live with eyes wide open, with the senses constantly on the alert in order to catch new inspirations and stimuli.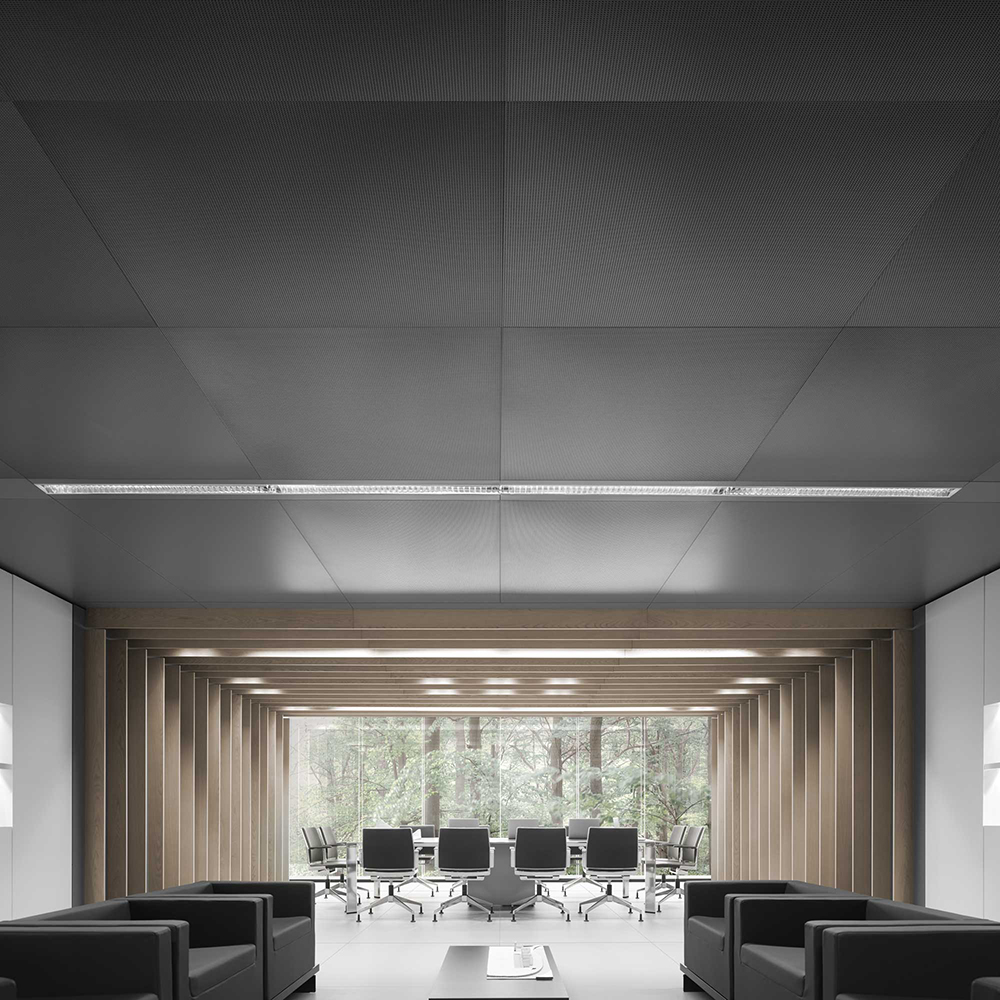 Who are your design heroes and what are your favourite design pieces?
Objects that form an integral part of the everyday life of people remaining unalterable and performing well over the years are good examples for me and a valuable source of inspiration.
As for designers, you should consider that when you start your career you do not have another alternative but to keep an eye on what others do. Over time, when you become a professional, it is not so much the knowledge of what has been done, but how things are done that interests you. Now that I am lucky enough to be friend with great designers what intrigues me most is to understand why and how they have achieved a certain result. Nobody but the designer can explain what's behind his creative process and only other designers can fully understand it.
FLY table & CODE bookcase for MOBENIA. 2016
Photo gallery: FLY table>>
Photo gallery: CODE modular bookcase>>
Photo gallery: CODE coffee tables>>
What is the product or the design piece you feel most satisfied or identified with so far?
At every stage of a designer's professional life, there are pieces that represent an inflexion point; projects that give you energy and encouragement to follow in the way you do things. That is why it is very difficult to name a single project. Actually, it takes time to bring a project to life, and much more, to understand that it has worked and is therefore successful. I would talk more about stages than specific projects.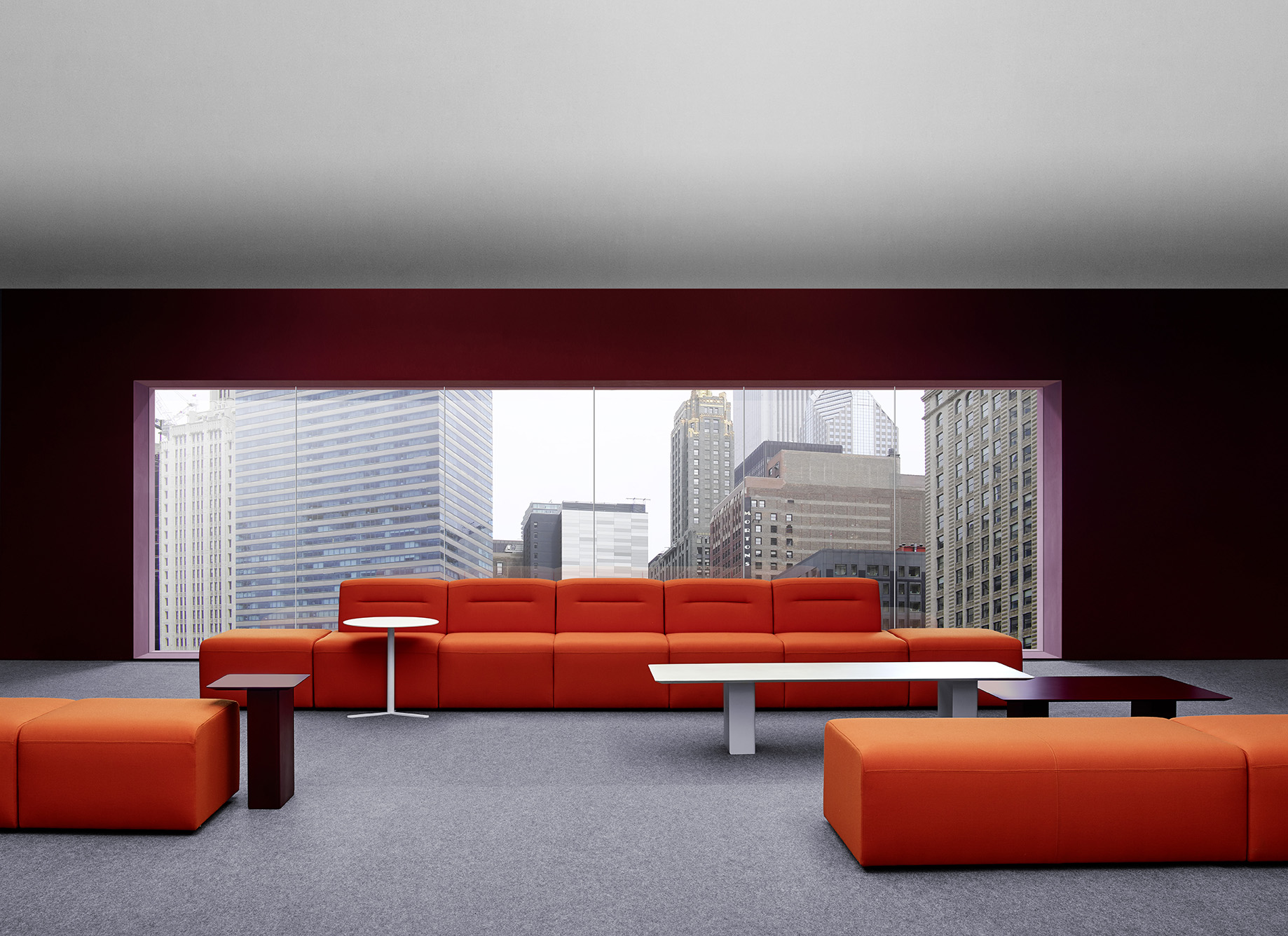 DEPART modular seating system for JOQUER. 2016
I have no favourite materials. My choice of materials depends on the project and the client.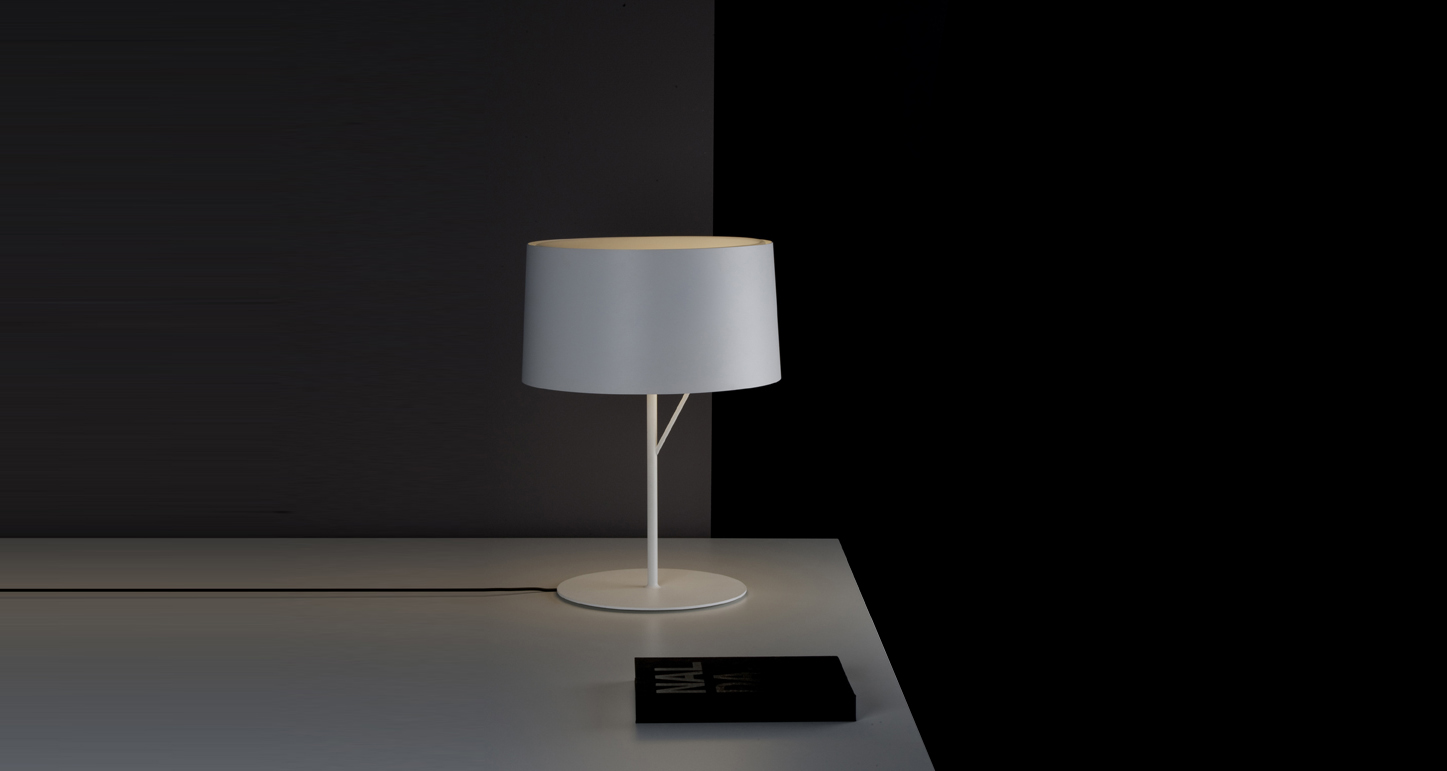 EDA lamp for METALARTE. 2010
Throughout your career, you have worked on various projects that include design, technology, furniture, lighting, interior design, brand identity… What would you like to design in the future? Is there any pending project that you would like to develop?
I would love to design the interior of a commercial airliner.
Photo gallery: MITIS table>>
---
About Mario Ruiz
Born in 1965 in Alicante, Spain, designer Mario Ruiz graduated in Industrial Design from Barcelona's prestigious Elisava Design School. He started his independent professional career in 1995 opening his own studio in Barcelona.
Due to his skill and multidisciplinary experience in such diverse fields he has won the confidence of more than 120 leading companies in the world (Australia, the United States, Sweden, France, Italy, Canada, The Netherlands, Portugal, Spain). Siemens, Steelcase, Teknion Studio, Offecct, lapalma, Thomson, Arflex, Haworth, Grundig, Palau, Gandia Blasco, Expormim, HBF, Metalarte, Joquer, B.lux… are among the many clients with whom Mario Ruiz has worked extensively.For some of these companies, he not only undertakes projects directly related to their products in different fields (domestic and office furniture, lighting, textile design, product design) but also acts as creative director defining their product.
Mario Ruiz's work has been shown in exhibitions throughout Europe and Japan and he has been acknowledged with more than 40 important awards. In 2016, he received the prestigious National Design Prize, given by the King of Spain, Felipe VI and the Ministry of Economy.
He is also the recipient of Delta de Plata prizes, awarded by Barcelona's ADI-FAD (Association for Industrial Design). In Europe and the US, meanwhile, he has received numerous plaudits from Red Dot, IF, Design Plus, and the Wallpaper Awards.
From 1992 until 2002, Mario Ruiz was Professor of Industrial Projects at the Eina and Elisava design schools in Barcelona. He has given numerous lectures in Tokyo, Singapore, New York, Dubai, London, and Chicago. He served on the board of ADI-FAD from 1999 until 2001.
A monograph on his work, Mario Ruiz/Costa Design, was published in 2004 by Actar.
Guardar