Il Salone del Mobile. Milano 2017 Design: Innovative indoor design concepts (2)
March 10 / 2017
Fruit of the collaboration with national and international top-notch designers, Spain's designs for indoors have been specifically designed to customize spaces and create meaningful experiences at home or at work. New products are versatile enough to reflect the inclination and passions of people and respond to their tastes and styles.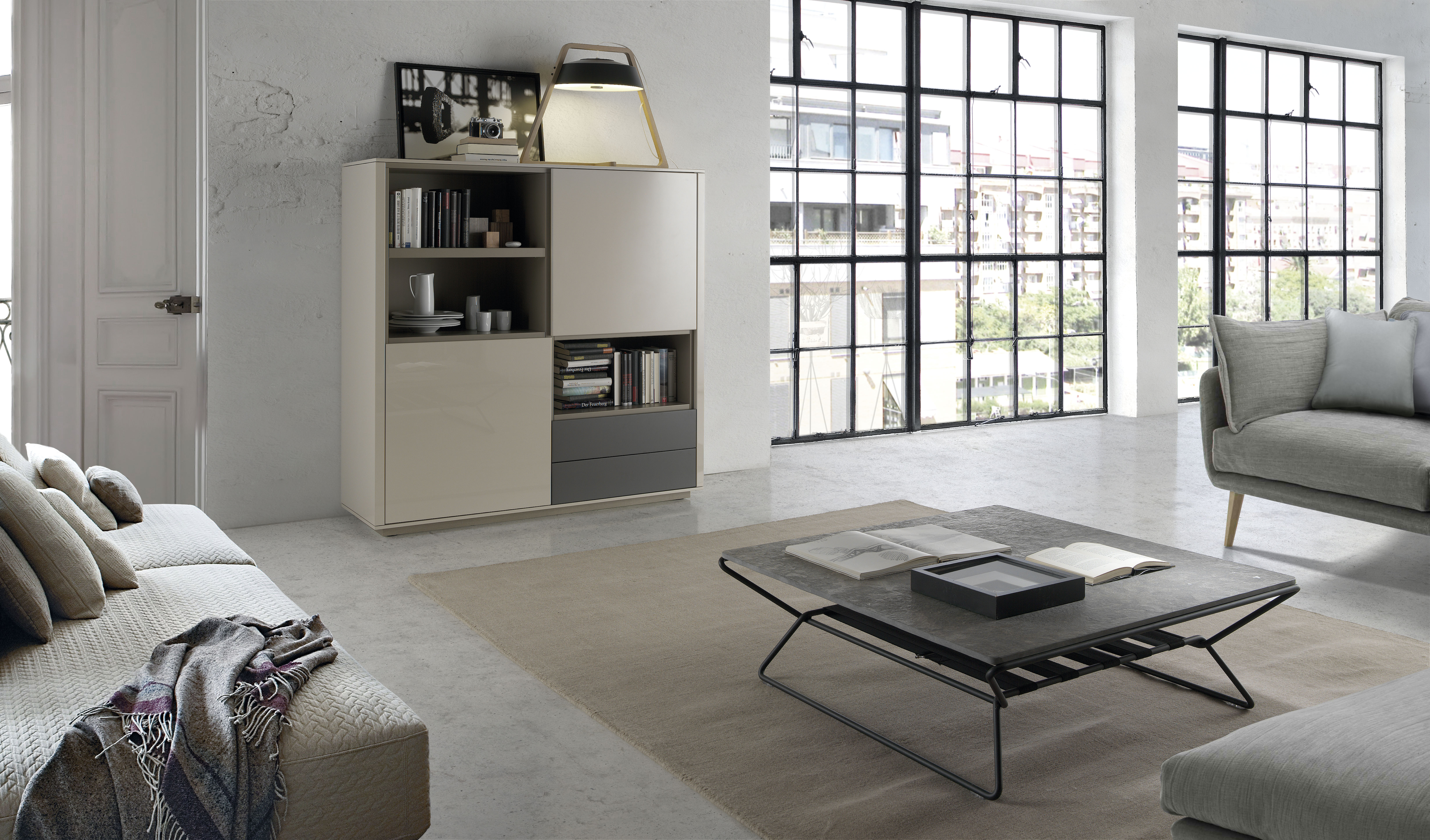 Modularity is another great issue as it supports mobility and the desire of change of people. Modular systems and easily movable furniture is great for small spaces but they also allow for dynamic ever-changing ambieces.
LOYRATIME – Hall 10 Stand C08
Exclusivity & Elegance. Founded in 1996, the Valencia-based LOYRA has evolved from a small family business rooted in tradition to a Spain's leading brand in the contemporary segment. All the furniture is produced in their facilities where the traditional techniques are combined with the latest technology to get the highest standard of quality and refinement. Their production is divided into two main lines: LOYRACLAS which has a contemporary classic appeal; and LOYATIME that features innovative designs and original cutting-edge solution for the home.
LOYRA offers not only products but a concept of integral furnishing that includes furniture and accessories that complement the decoration creating ambiences that are beautiful as they are functional.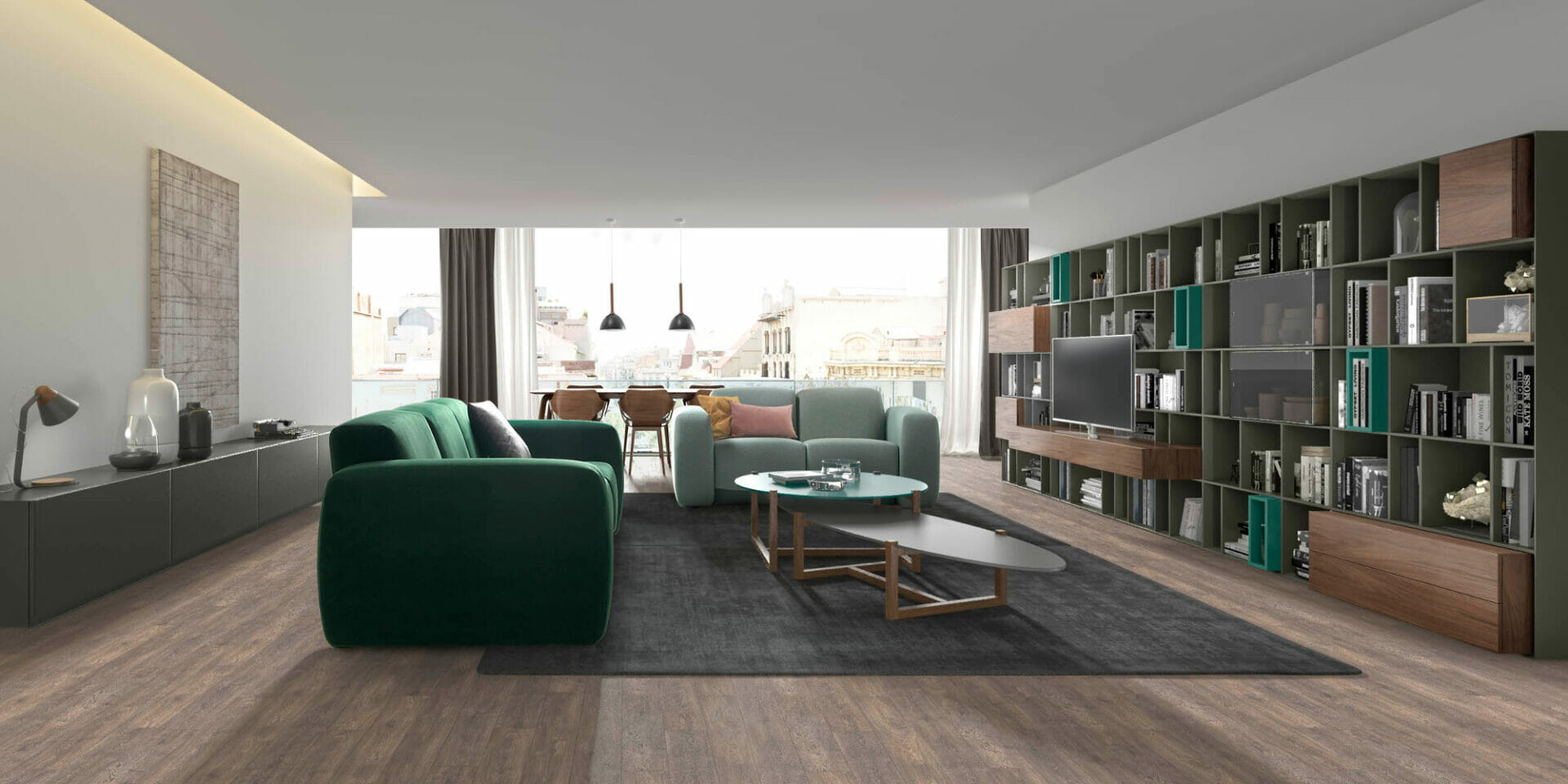 LOYRATIME integral furnishing for living rooms: YOKO bookcase, TINO sofas, LENE coffee tables, Q sideboard and BELL lamp
YOKO modular bookcase. Designed by Ximo Roca, YOKO is a dynamic storage furniture programme with a subtle avant-garde aesthetics. The innovative system of dividers and complementary modules allows users to reconfigure the design and the functionality of the entire storage space. The wide variety of finishes make of YOKO a highly versatile and decorative product.
TINO sofa by Ximo Roca. Featuring a contemporary, casual look, TINO is a sofa and an auxiliary unit at the same time. The sofas of this line can be configured in different ways with auxiliary elements that can be integrated harmoniously between large and comfortable seat modules.
DUCK chair by Ximo Roca. Light , but with a great personality, the DUCK chair comes in two version, with either metal or wood legs, and upholstered seat.
FRAC chair. The Frac model has received the first recognition (Clap Platinum), in the category of Industrial Design (Betterfurniture or lighting design). A chair whose design is made of minimum elements, with an equilibrium based on the rod structure hat connects seat and back.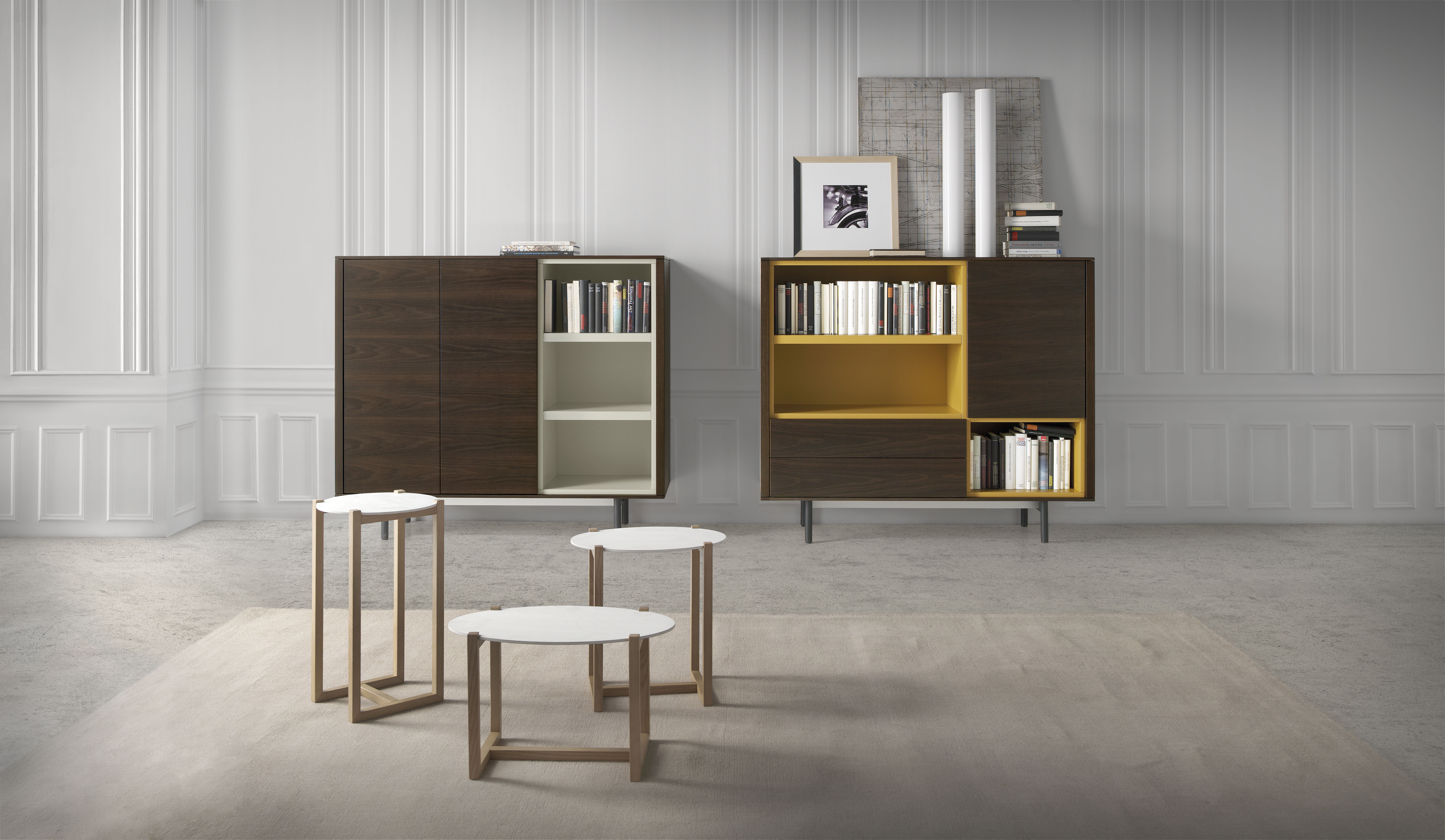 MOSS modular programme & LENE coffee tables, LOYRATIME
On display in the stand there will be the refreshed versions of the OLÉ and MARIQUITA chairs, the MOSS sideboards, the WRAP sofa and some of the latest creations, the TAIKO chair and PHI table.
MOBLIBERICA – Hall 12 Stand D21
Dynamic and innovative. From its factory located in Crevillent (Alicante, Spain), MOBLIBERICA designs and manufacturers chairs and tables that perfectly match contemporary living spaces. The firm has now become a well-established and renowned brand for its extensive collection of extremely versatile and beautiful ceramic top tables and chairs. Adhering to the fundamentals of good design and quality workmanship and employing cutting-edge engineering techniques, they have gained a reputation for service, quality and new product investment.
STAY table & LAP chairs, DRESSY collection – MOBLIBERICA
KEDUA chair by Santiago Sevillano – Mobliberica collection. Attractive and highly refined, KEDUA features a subtle design and great attention to detail. The softly classic lines of the seat contracts with the linear design of legs. The chair is composed of a polyurethane shell that can be upholstered or lacquered in a wide range of colors offered by Mobliberica. Regarding upholstery, the customer can choose between wool, leather, synthetics or the new fire- retardant velvet, which is especially suitable for contract spaces. In addition, the seat can be combined with different types of legs. These can be metallic (decreasing triangular tube in more than 20 colors of finish), and wooden (beech or ash wood) being the warmer result.
KÖLN chair by YONOH – Mobliberica collection. A timeless piece that matches different ambiences thanks to its smart design. A pyramidal base in solid ash wood or metal supports a soft, cushion-like shell that combines design and comfort in equal parts. An edging runs the perimeter of the seat and back unifying the seat and back.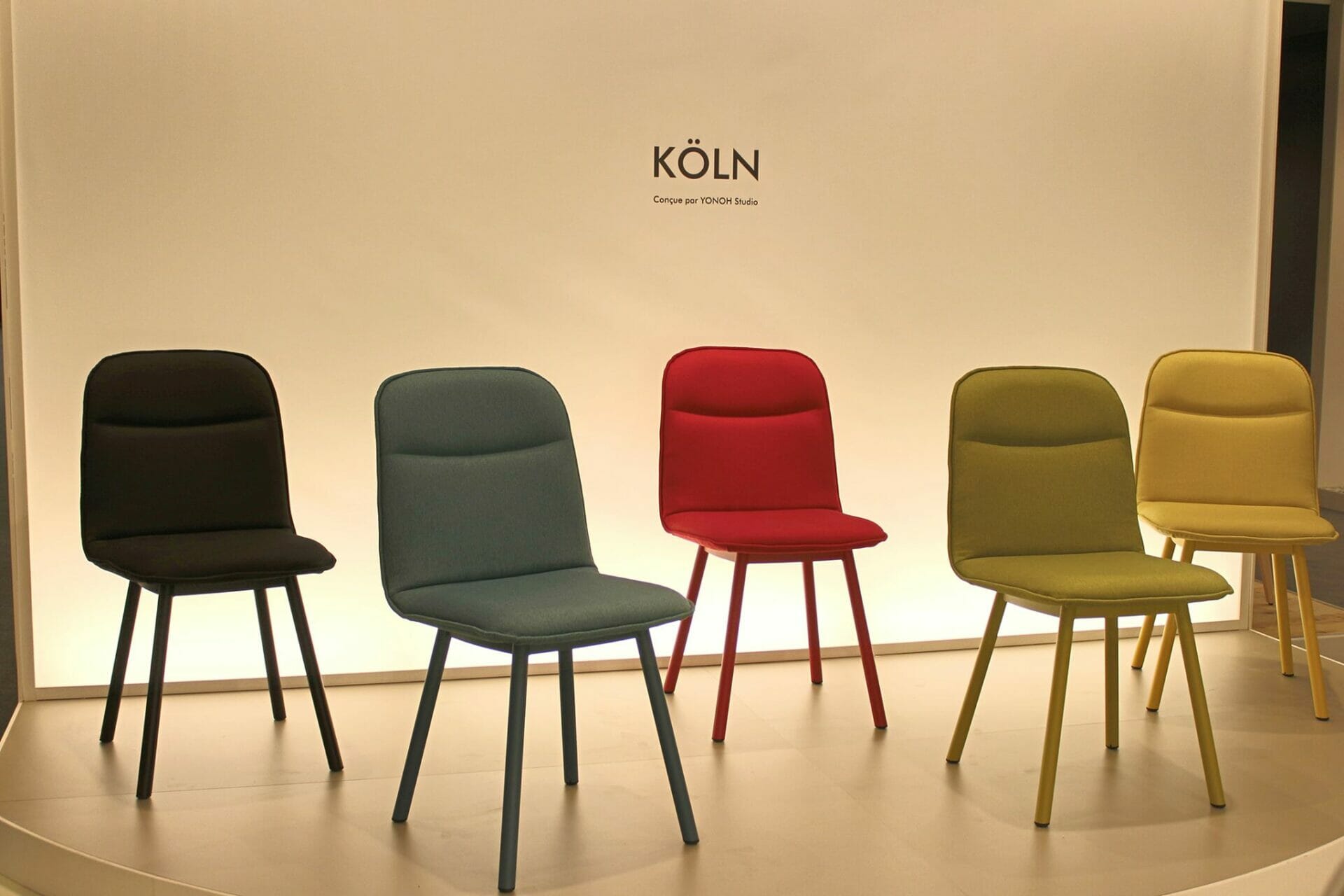 JOIN coffee table – DRESSY collection. Inspired by industrial designs of the 50s, JOIN is a collection of coffee tables with ceramic tops which come in different shapes: oval, round, square or rectangular. The structure is made of metal and is offered lacquered in different colours.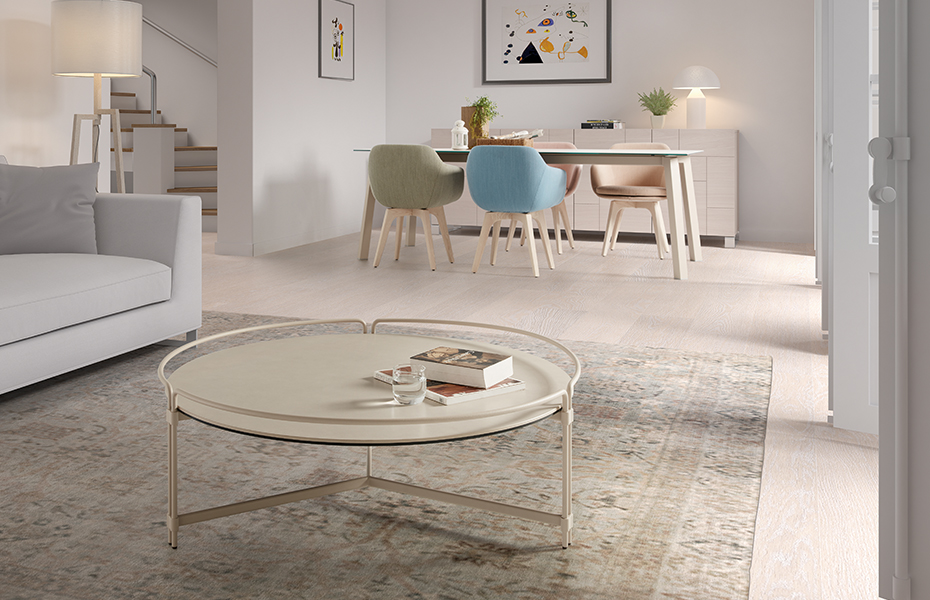 MERLOT table – DRESSY collection. With its rectangular top and clean design, MERLOT is highly attractive, versatile and therefore aimed at taking the scene in cool ambiences. It is available in both fixed and extendable versions and in 14 different sizes. As a pioneer in the use of ceramic tops, Mobliberica offers an important collection of high quality finishes and an interesting variety of colours for the structure. This enormous power of customization helps to conceive the perfect model, which will fit both in contract and home environments.
Other ceramic top table on display are the models JULIA and the fabulous STAY from the Dressy Collection.
TREKU – Hall 10 Stand A05
Excellent quality & design. A 70-year tradition of excellence characterizes the Spanish furniture manufacturer TREKU. Founded in 1947 in the Basque Country, the company has gained an international reputation for high quality and customizable living room and bedroom furniture. Ranges, which now include tables, wardrobes, cabinets and chairs for offices, living and dining areas, are constantly expanded to keep up with new trends. Attention to detail is paid throughout the entire design process, with a special care given to wood selection and treatment – optimal color, grain, and smoothness set a perfect foundation for TREKU's lacquer finishes.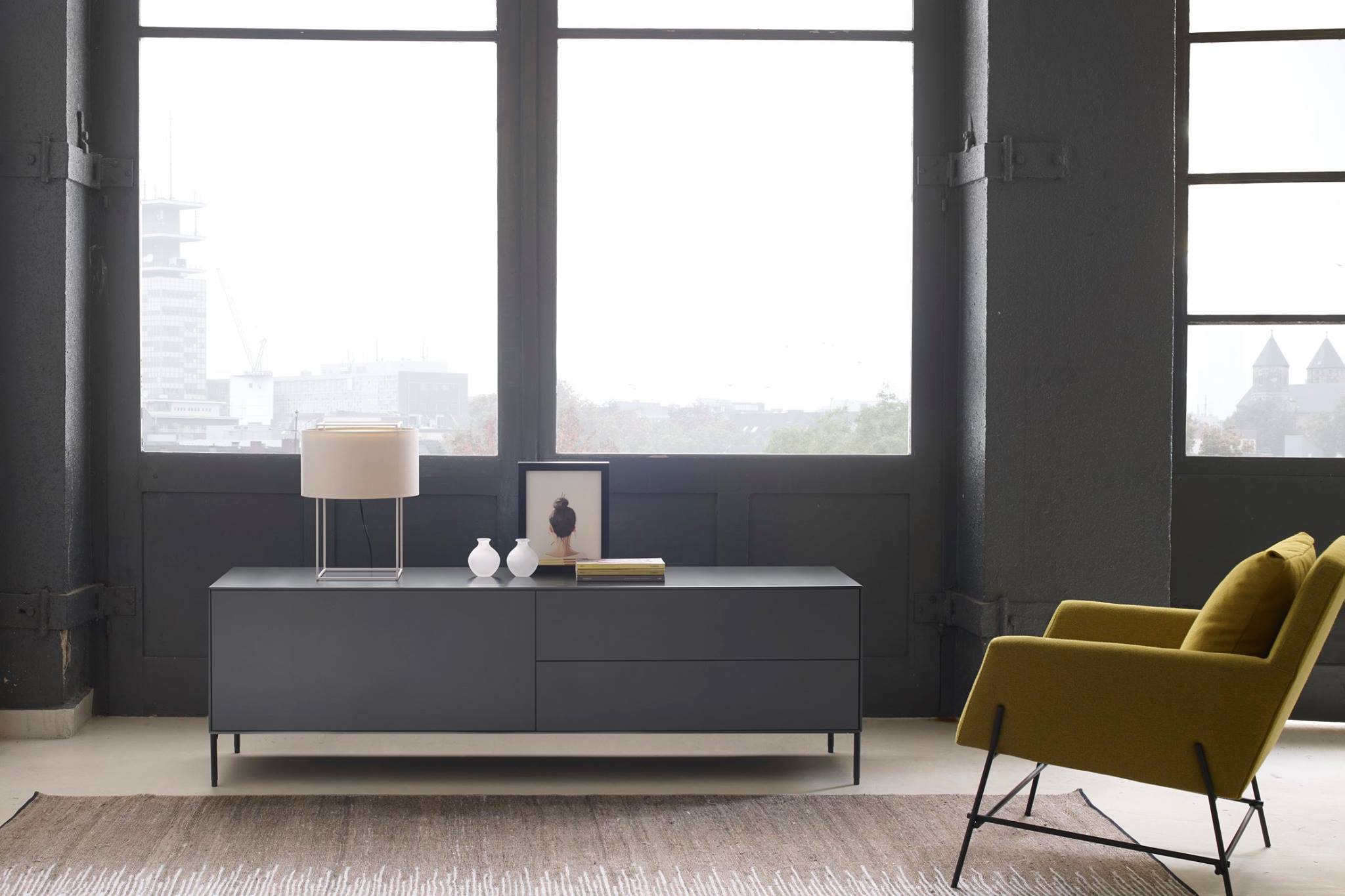 LAUKI sideboard, TREKU
BASOA table by Silvia Ceñal. Inspired by the pine trees found in the vast forests of the French region of Les Landes, the BASOA table is both simple and timeless. What sets it apart from other tables, however, is the original and unique joint between the stretcher and the leg. This creative connection is not only eye-catching, but also references intersecting tree branches in a subtle and refined way.
AURA collection by Angel Martí & Enrique Delamo. AURA has been conceived as a collection of sideboards and furniture for stylish living and dining rooms and entrance halls. Its retro design is inspired by the Nordic design culture, which is well-known for subtly combining tradition, natural textures and large doses of modernity. The result: a collection full of memories that gives off a very modern aura. The metal and wood legs have been specifically designed to enhance the retro and timeless look.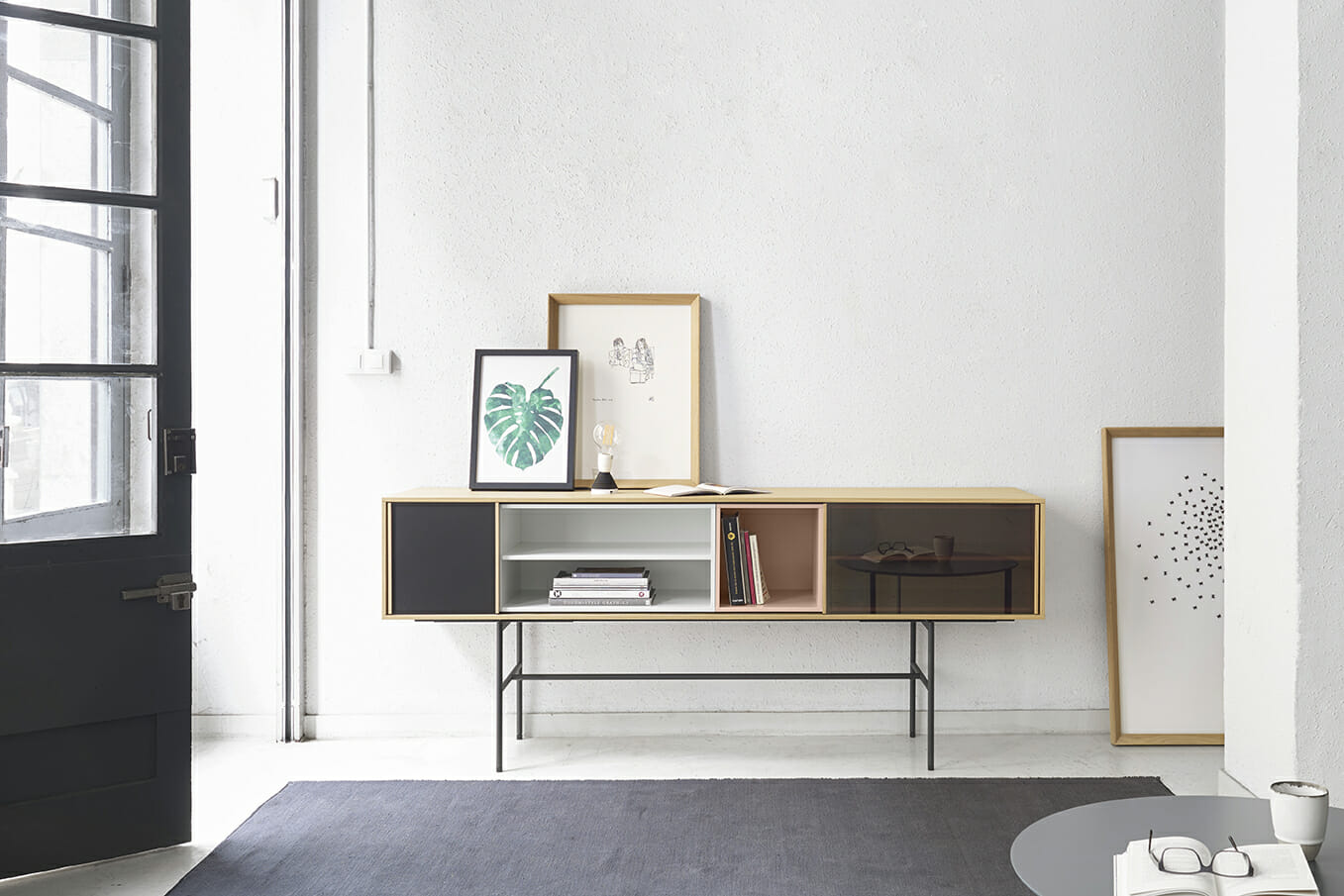 The finish is very important: walnut and oak wood with a hyper-natural finish can be combined with a range of lacquers in neutral and earth tones that matches perfectly wood. Now available with sliding doors on fronts.
LAUKI collection by Ibon Arrizabalaga. It is made up of multiple boxes that can be arranged in endless configurations: aligned on the floor, piled up or wall-mounted. Pieces are available in a wide range of sizes, finishes and functions (drawers, doors, open modules, etc.) that makes it possible to create endless configurations. This way, with just a few different modules, you can design a solution for an entrance hall or any other room in the house. And by putting a larger number of them together, you can create a TV stand, a sideboard or even a filing cabinet for the office.
Although visually simple, the design includes some complicated features, such as the discreet half-centimetre frame that surrounds each box incorporating the push-to-open mechanism. Now available with metal legs for floor units.
AISE table by Ibon Arrizabalaga. Aise is a table system characterized by its light appearance and solid construction. One important feature of its design is the fineness of its top, which barely appears to reach 0.5 cm. The legs and frame can be made of metal (white/black) or wood (walnut/ oak). The table top can be lacquered, wood or laminated. The multiple combinations of shapes and materials allow you to create a table for any type of environment, for any kind of person.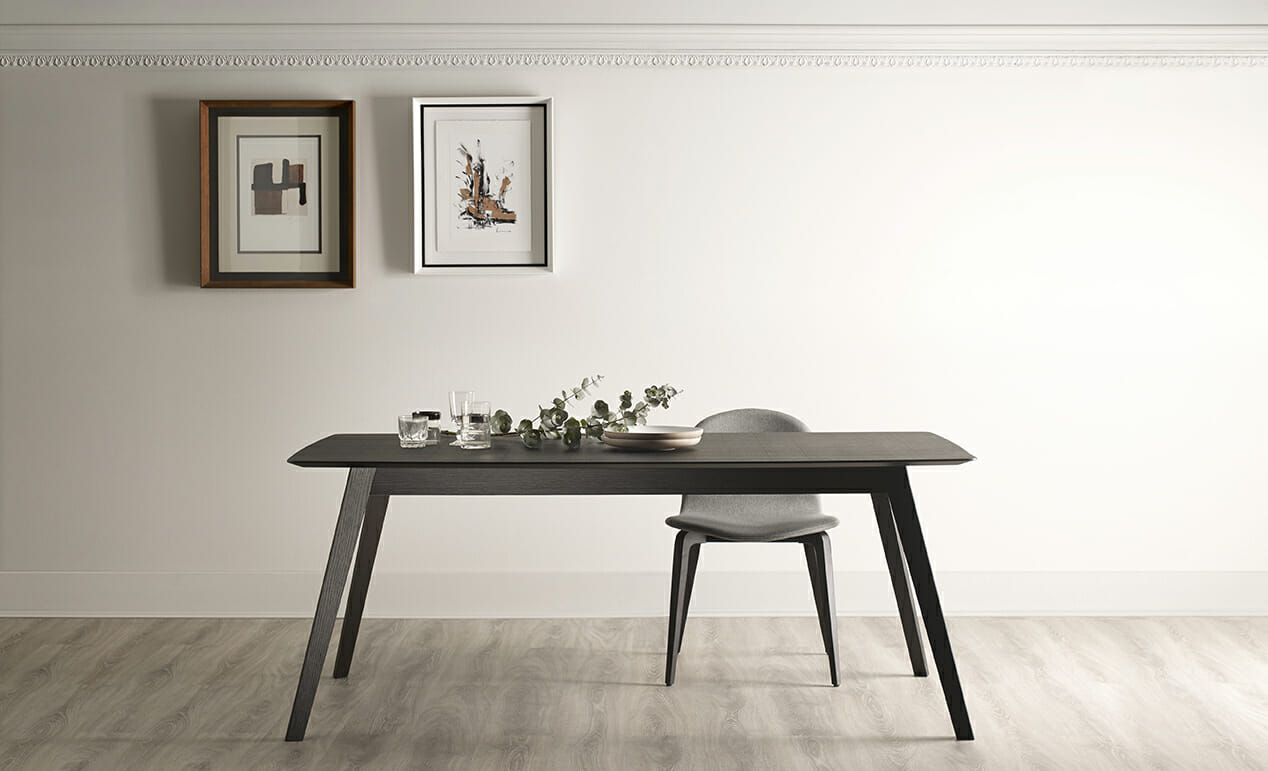 The Aise tables with wooden legs are available in non-extendable or extendable versions. The round model with wooden legs is now available in extendable version too.
Guardar