Il Salone del Mobile. Milano 2017 Design: Sitting in style
March 20 / 2017
Designers love chairs and sofas. More than any other furnishing piece, they are a fertile ground for expression and innovations. In fact, although designing the umpteenth new sofa or chair is an ever harder feat, it represents one of the most stimulating challenges for designers. In collaboration with big names of the international design scene, Spanish brands have worked on new seating and lounge collections that beautifully mix form, function, ergonomics and style.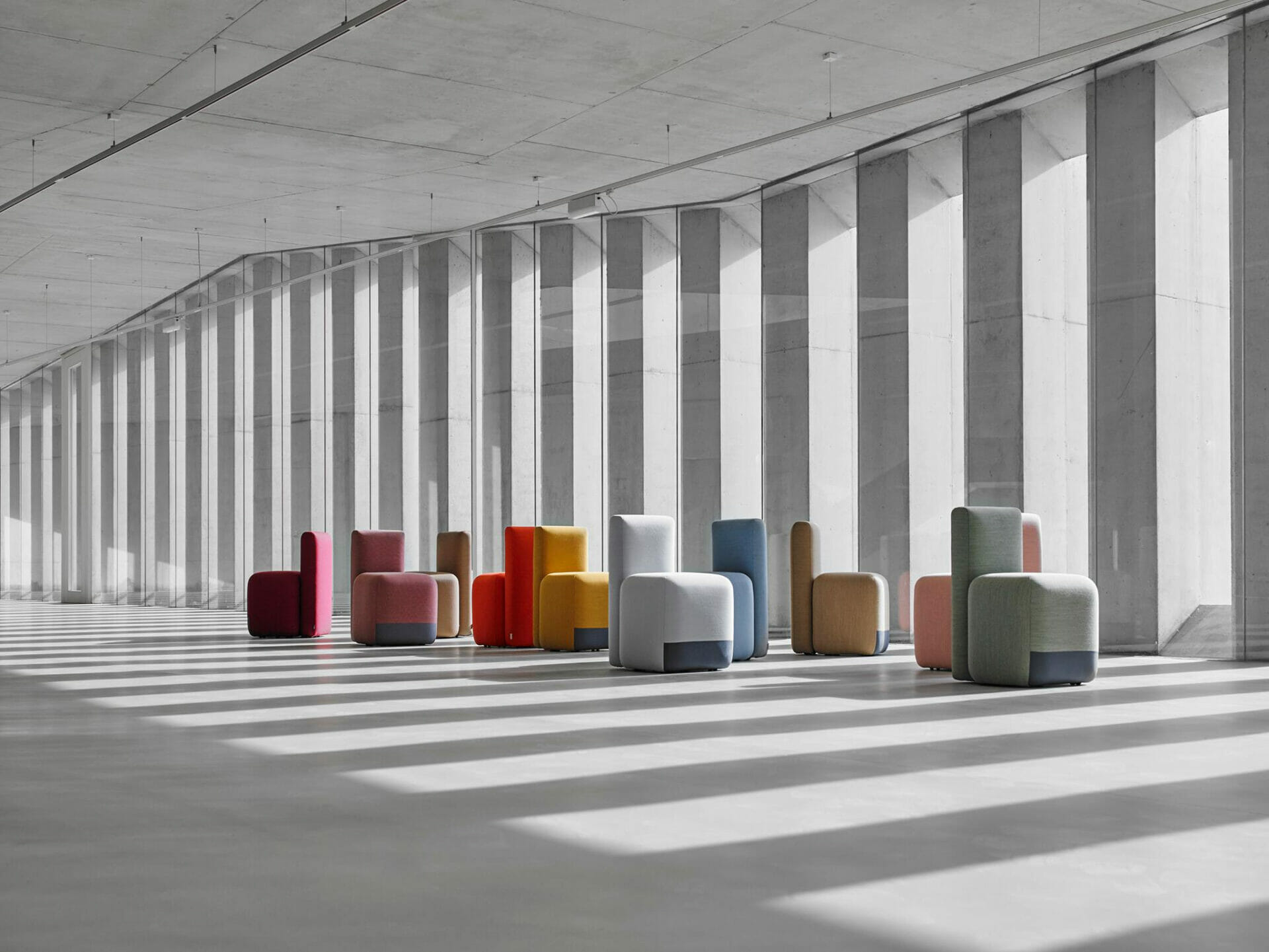 Whatever your taste, Spain's design brands have plenty of new proposals for lounging that look stunning and extremely stylish. The choice in materials, shapes, textures and colours is rich and ensures endless possibilities for providing spaces with a strong identity.
Chairs come in solid natural wood or with light aluminium structures, featuring ergonomic and simple shapes that maximize comfort and style. Unconventional designs have also been conceived for those who dare with more characterful statements. Lush velvets, plush fabrics, joyous curves, quilted textures and extra-large dimensions characterize the new offer of sofas and armchairs for contemporary lounge spaces.
Take a tour of the chicest lounges on the Spanish side….
ANDREU WORLD – Hall 7 Stand F27-F29
The search for excellence. Perfectly aware of their long-established experience in producing chairs and tables, ANDREU WORLD strives to conceive ever-new designs that constantly improve comfort, finishes and function. With wood as core material and staying true to original woodworking techniques, they have developed a clear commitment to innovation and application of I+D+i at all stages of manufacturing. The mix of tradition and advanced technology has resulted into the creation of innovative and resistant materials, such as the Ecolignus® wood, and versatile collections that serve both indoors and outdoors environments.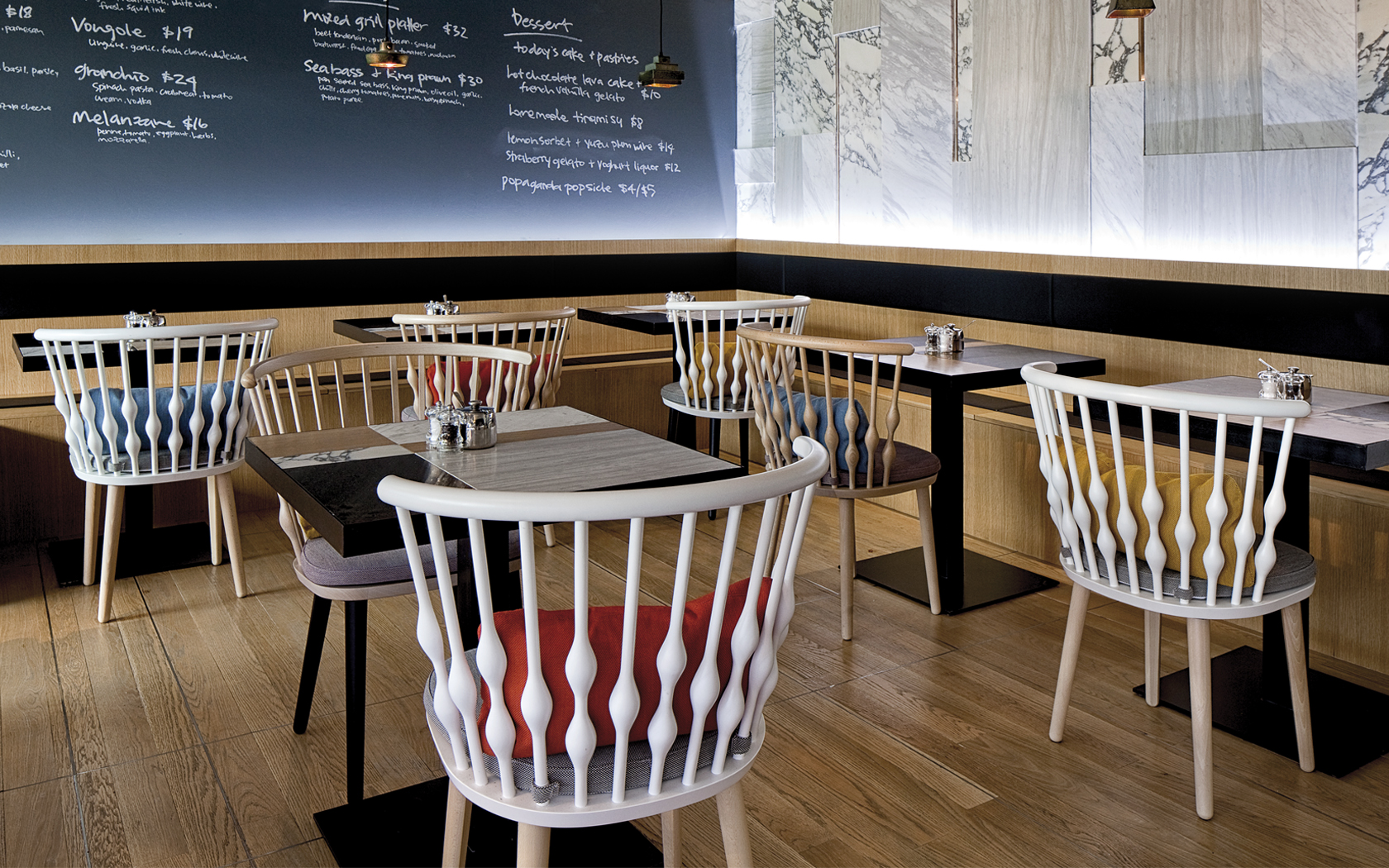 COUVÉ lounge chair and armchair by Piergiorgio Cazzaniga. Specifically designed for maximum comfort, the COUVÉ collection includes lounge chairs, armchairs and two and three-seater sofas.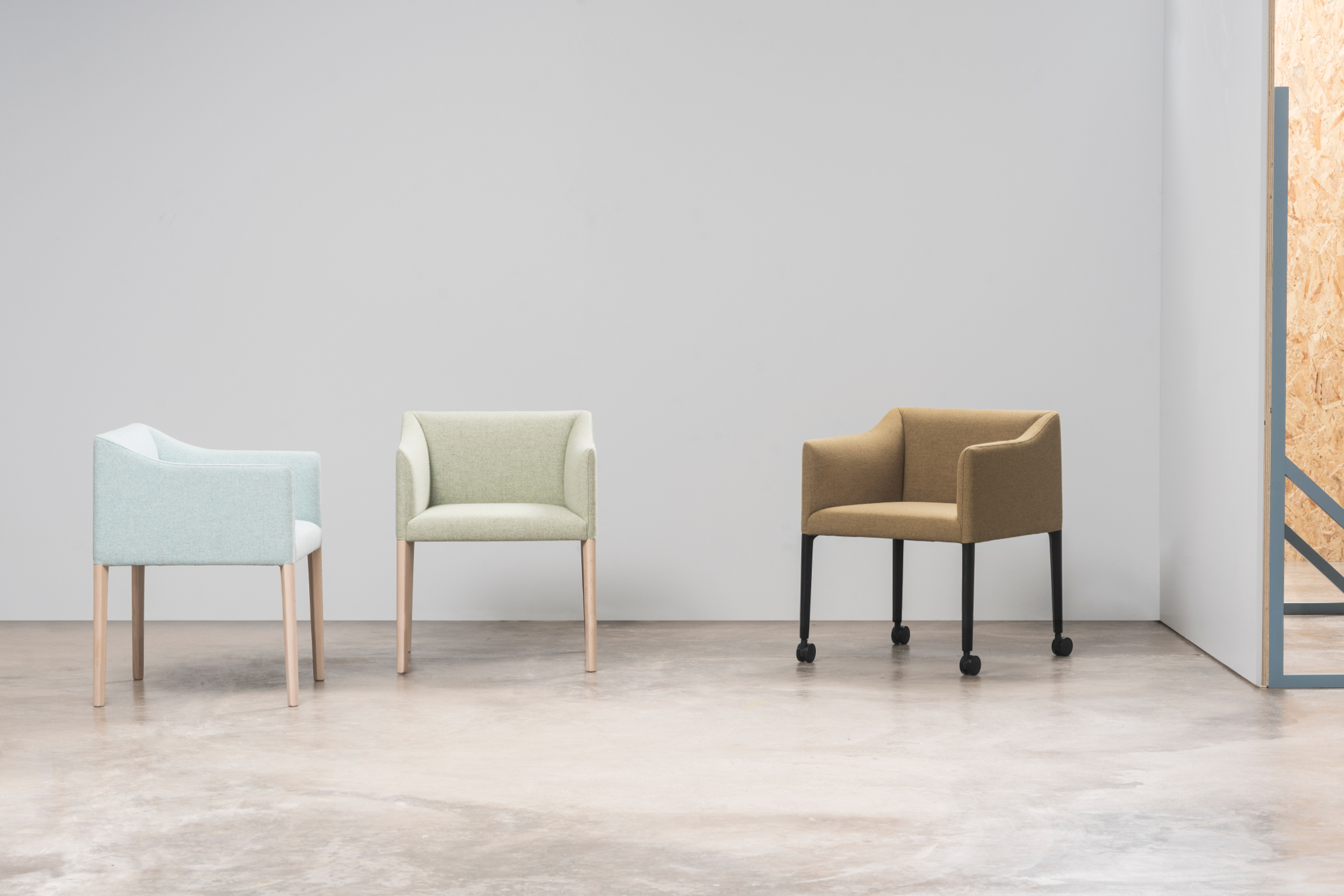 COUVÉ armchairs. Piergiorgio Cazzaniga. ANDREU WORLD
Featuring a rounded and refined structure, pieces integrate subtle elements, such as the perimeter seam that discreetly separates the exterior from interior spaces. The collection expands with a new lounge chair and armchair, reduced in scale, but very versatile and available in a wide range of bases and finishes.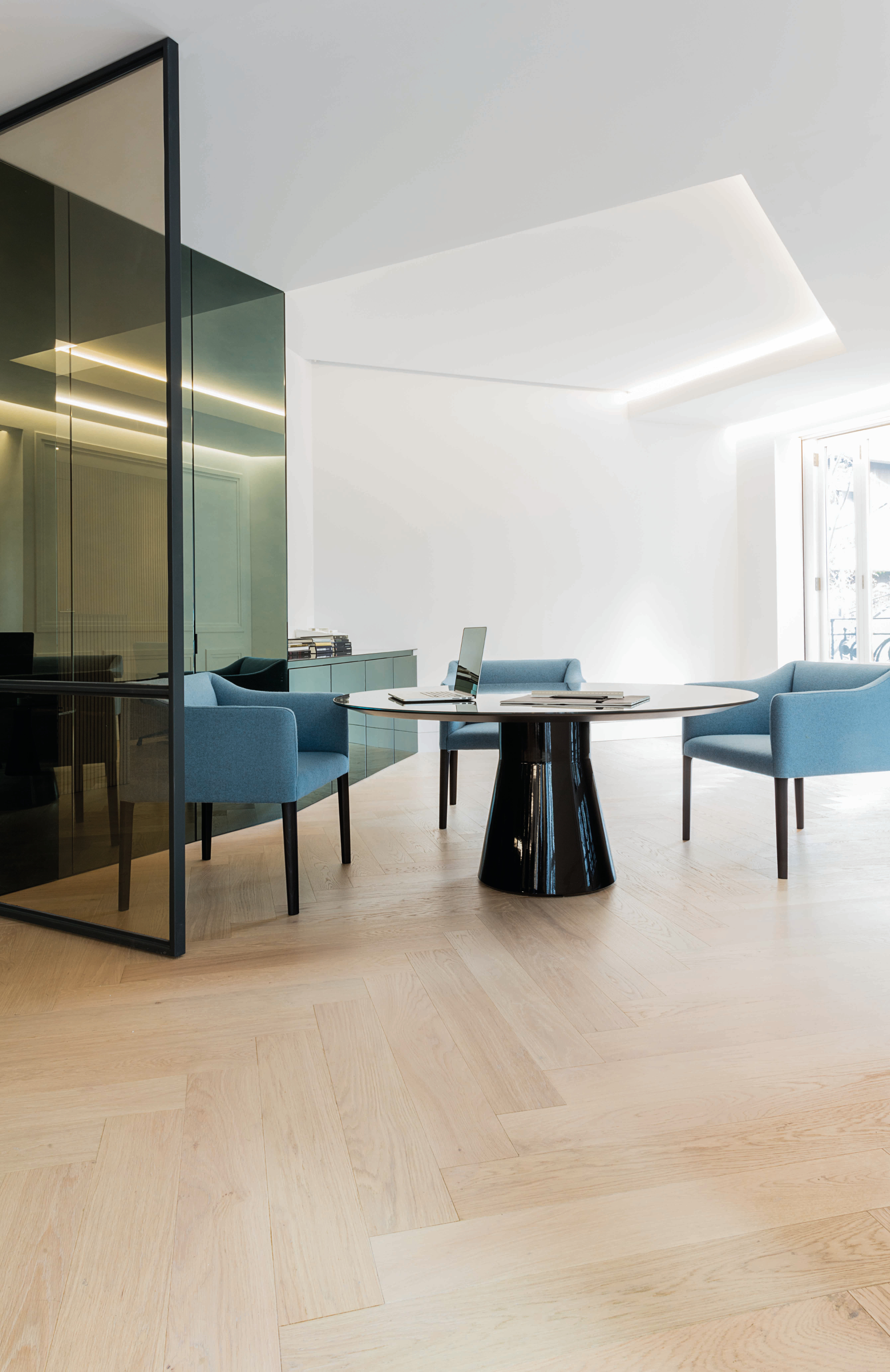 COUVÉ armchairs & REVERSE CONFERENCE table. Piergiorgio Cazzaniga. ANDREU WORLD
DUOS chair and armchair by Jasper Morrison. Formal synthesis, functionality and timelessness, these are the characteristics that best define this collection built with a wood structure. DUOS, which perfectly combines traditional woodworking and technology, is available in numerous versions including the stackable chair and the armchair version, with upholstered seat and back or with an upholstered seat only and an all wood version.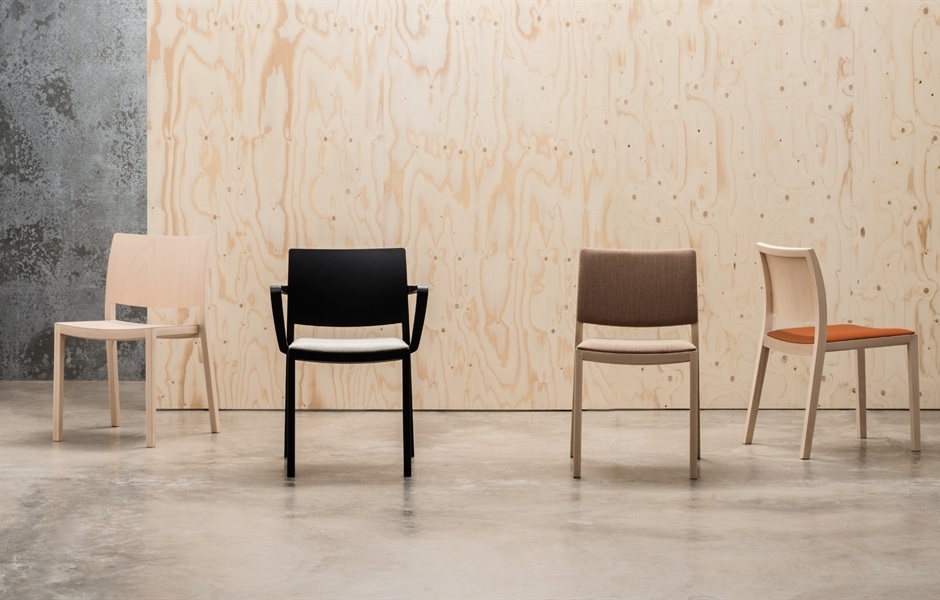 REVERSE CONFERENCE LOUNGE table by Piergiorgio Cazzaniga. The new Reverse Conference Lounge, with height of 650mm/25.5inch., adds to the collection a more laid-back table with maximum connectivity.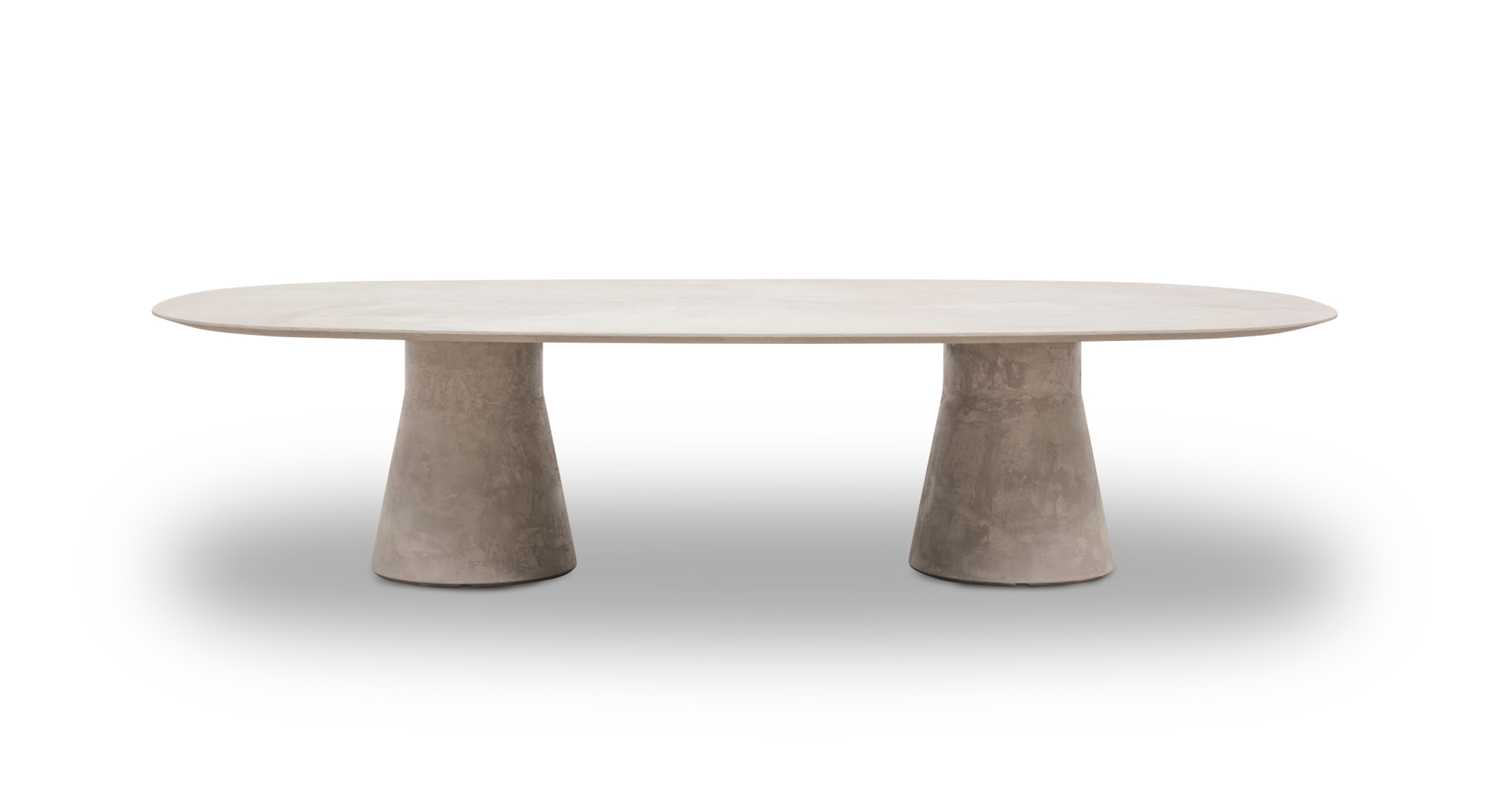 REVERSE CONFERENCE LOUNGE table (cement). Piergiorgio Cazzaniga. ANDREU WORLD
This concept, suitable for informal and relaxed meetings, is aimed at encouraging teamwork and collaborative efforts. Now available in high-end concrete for indoor and outdoor use.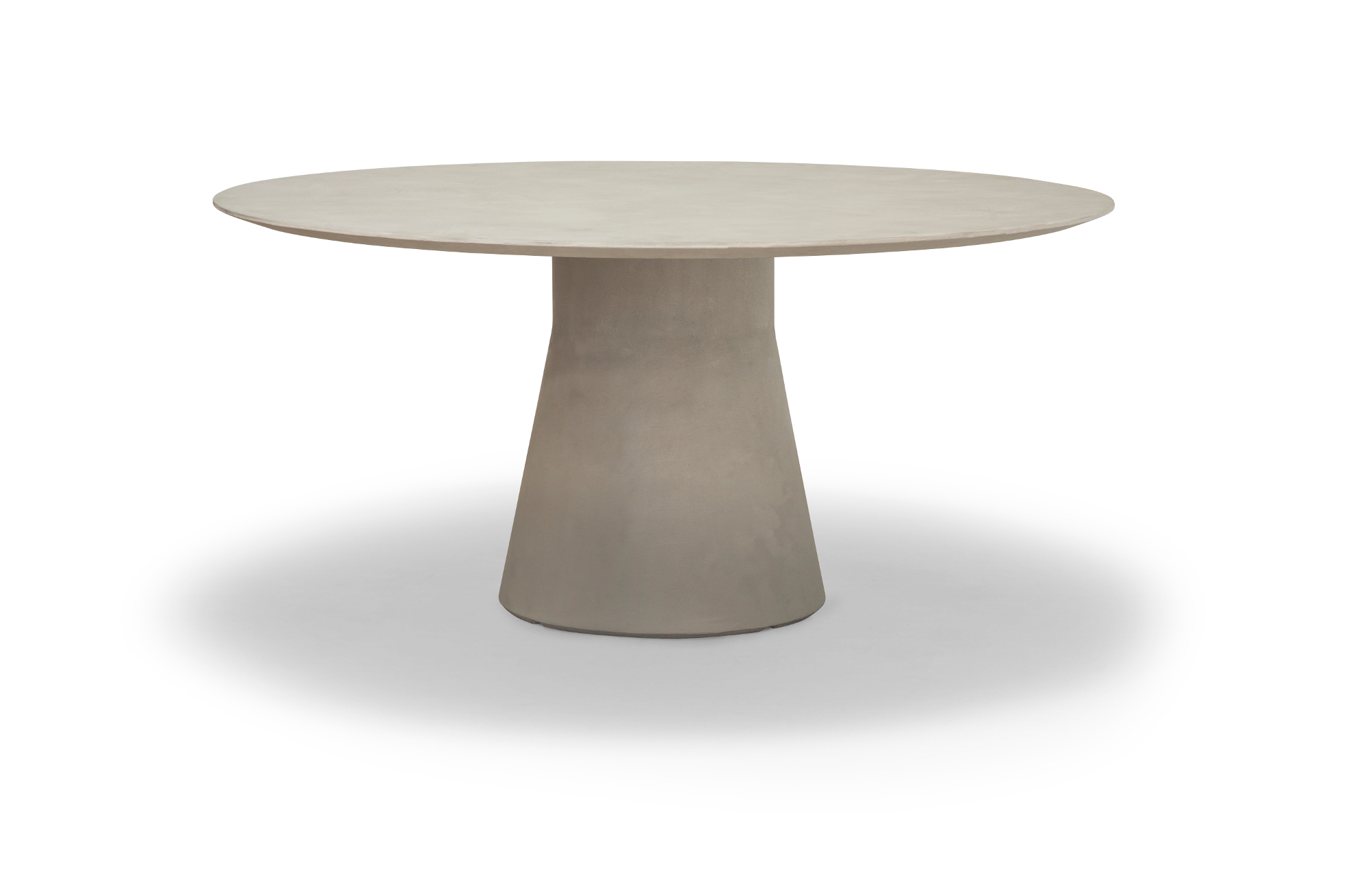 REVERSE CONFERENCE LOUNGE table (cement). Piergiorgio Cazzaniga. ANDREU WORLD
REVERSE OCCASIONAL table by Piergiorgio Cazzaniga. A lower base and an expanded range of table tops make this series of tables the ideal complement for sofas and lounge chairs at home or in workspaces. REVERSE and DUAL are now presented with the new Marquina black marble tops, which complete the offer of other marble tops of the catalogue: Carrara and Calacatta. In three different shapes – round, square, elliptical -, the tops are also available in other materials and finishes: wood, lacquered, glass, compact. REVERSE OCCASIONAL can also be configured with connectivity systems.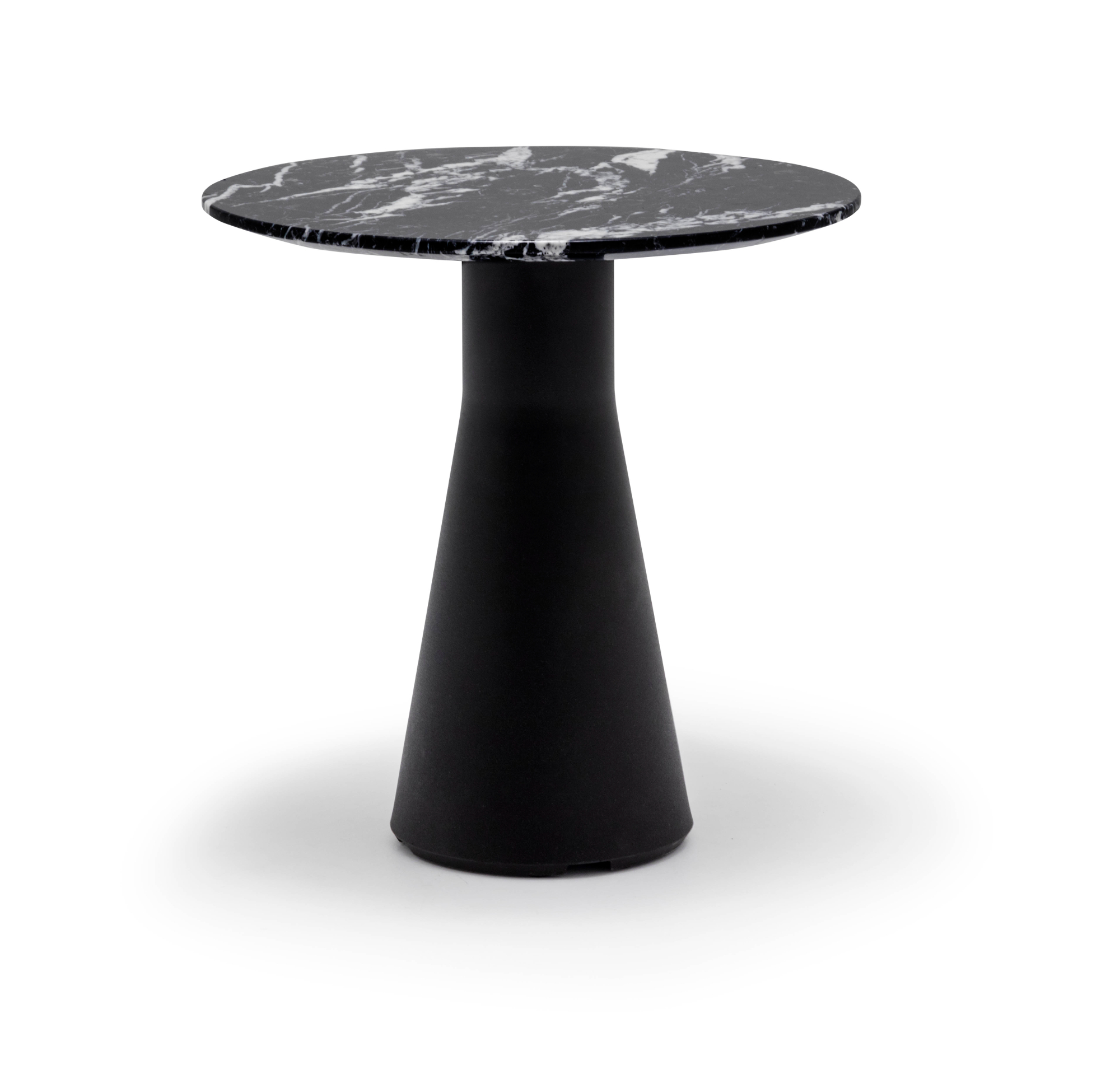 REVERVE OCCASIONAL table, black marble top. Piergiorgio Cazzaniga. ANDREU WORLD
FLEX EXECUTIVE chair collection by Piergiorgio Cazzaniga. With a strong "corporate" character, FLEX EXECUTIVE is a family of seats and lounge chairs with three backrest options, standard, intermediate or high, for spaces that require a high-end aesthetic. Two seat heights are also offered, suitable for lounge solutions or meeting spaces. The range of stools is a new addition to the collection.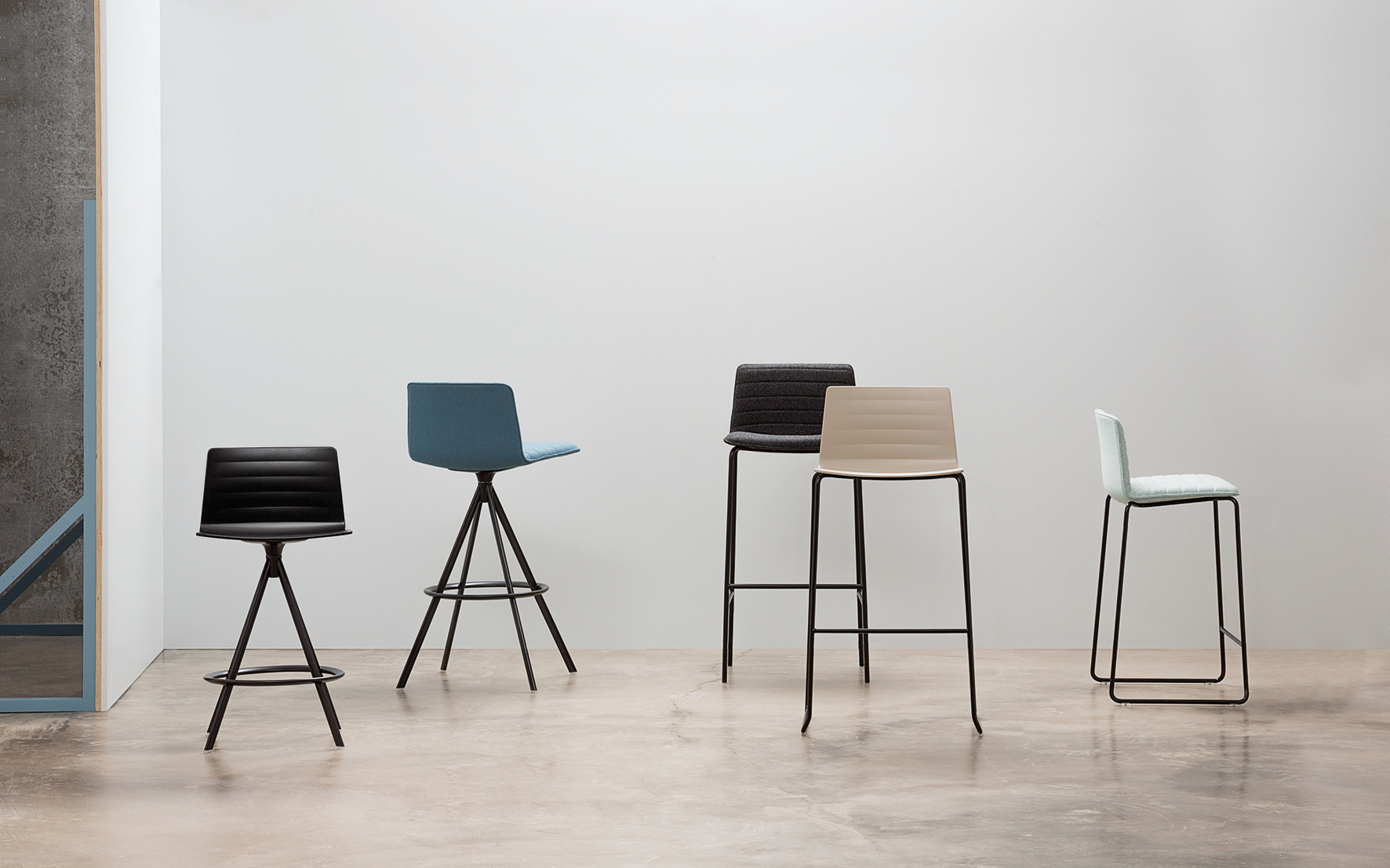 CAPDELL – Hall 16 Stand F52
Sit, think, imagine. At CAPDELL the best ideas come always after a long period of reflection and work. The Valencia-based company, which has been in the chair-making business for over 50 successful years, strives to introduce innovative new designs that perfectly meet the needs of professionals in the interior design field. CAPDELL's chairs stand out for both their aesthetic and functional features, which are the result of the incredible knack of the brand for blending engineering techniques and hand-crafting expertise.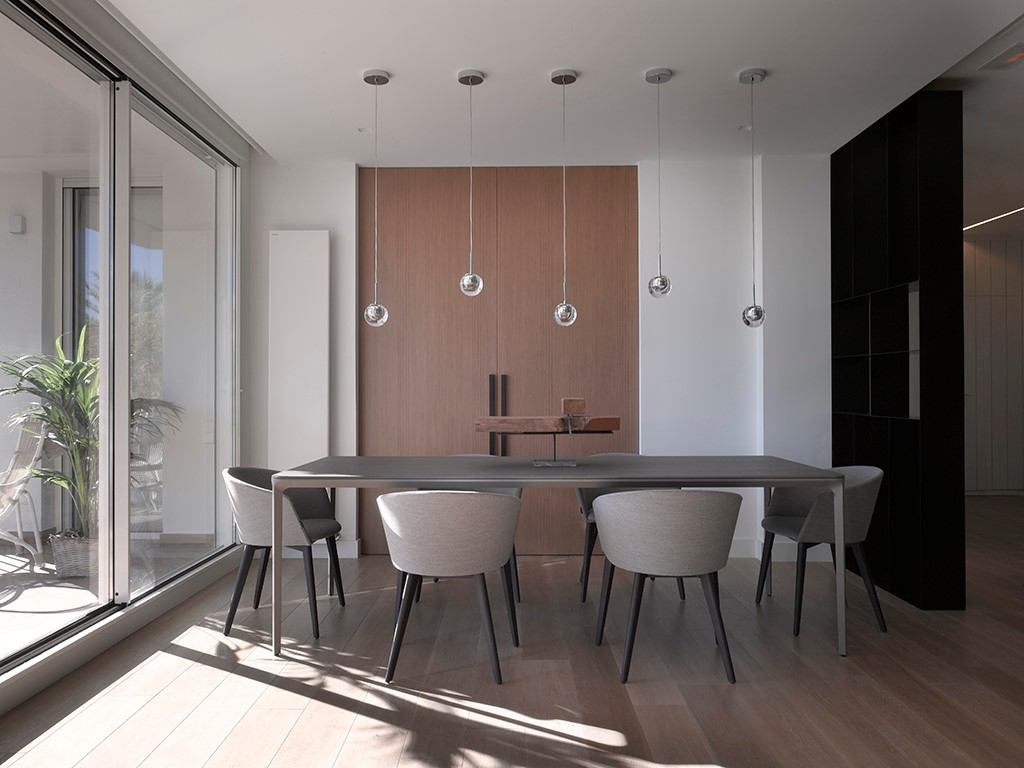 MOON chairs. Gabriel Teixidó. CAPDELL
NIX chair by Patrick Norguet. The expert craftsmanship of CAPDELL and the refined design of the French designer Patrick Norguet meet in this beautiful dining chair made of a combination of solid wood and plywood. Exquisitely crafted wood legs support the curved back and the wooden seat. The way in which the back is assembled to the frame gives to the chair lightness and its uniqueness.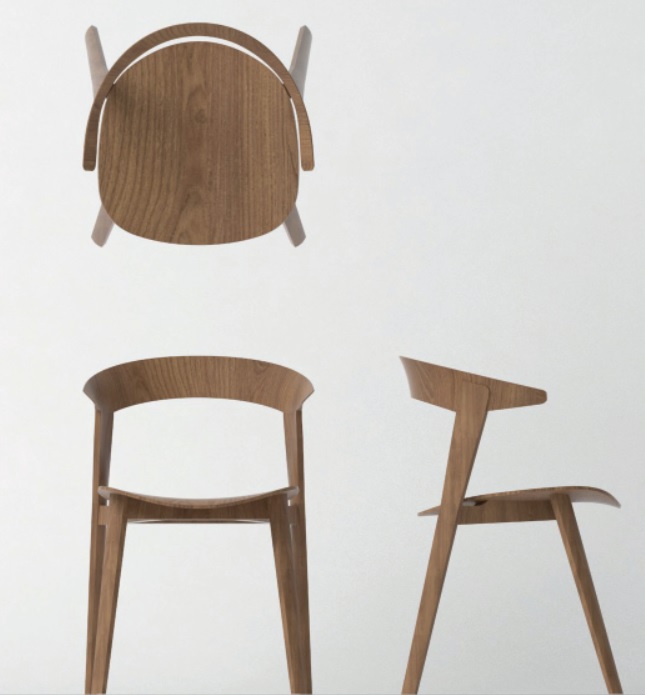 Nix chair. Patrick Norguet. CAPDELL

@ chair by Gabriel Teixidó. Multifunctionality is one of the main features of this new chair that adapts easily to different environments. Starting from a common base it can be configured in different ways depending on the use and the space: various back options, chair, armchair with arms or armless, large and extra large versions… All of them with a common denominator: comfort and aesthetic.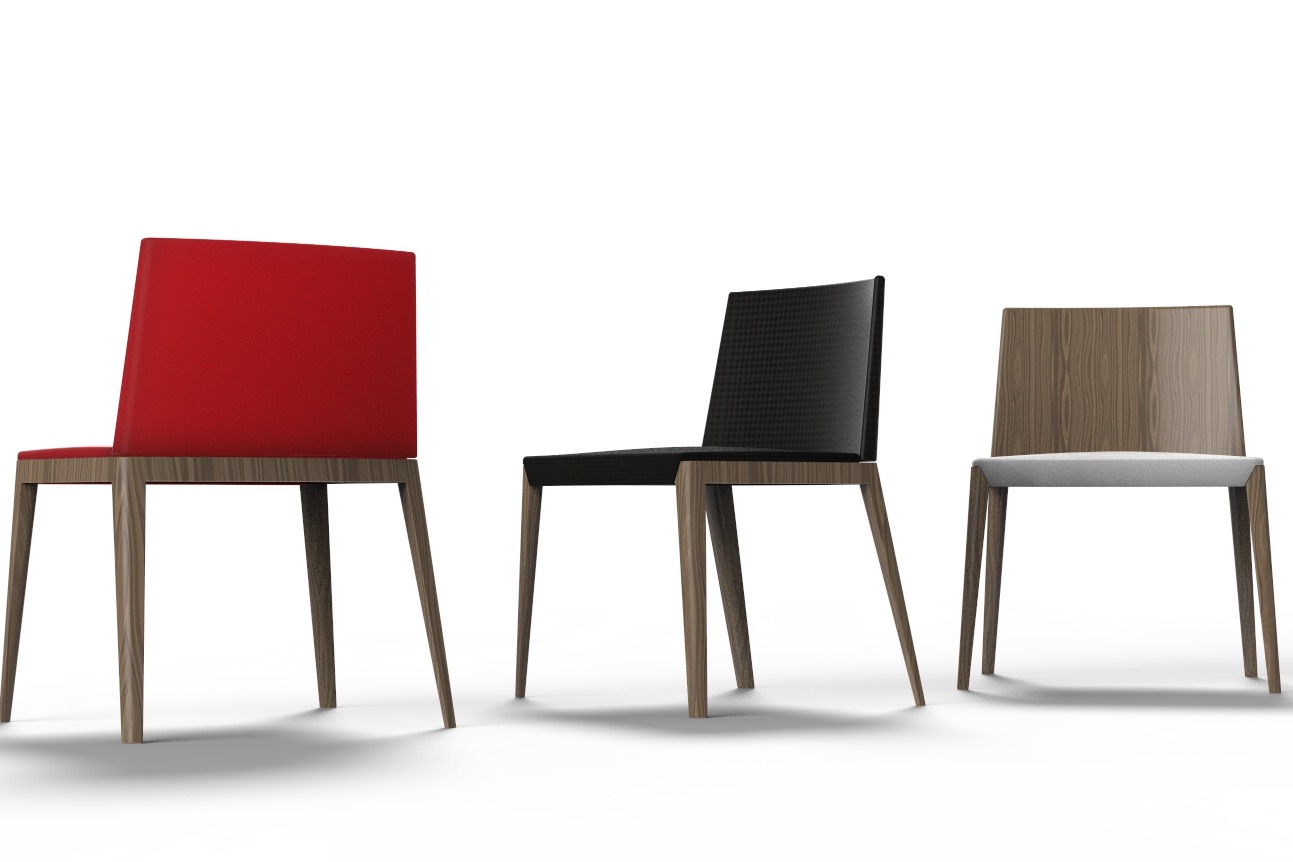 ONDARRETA – Hall 6 Stand D34
Deeply rooted woodworking expertise. ONDARRETA is the result of a dream, of a challenge. Founded in 1977, ONDARRETA is a family business that manufactures tables, chairs and stools for the domestic and contract markets. It took its name and inspiration from the beautiful beach of Ondarreta in San Sebastián, a few minutes away from the firm's HQ. Passionate about interior design and architecture, ONDARRETA is committed to innovation, quality and elegant designs –three key concerns, which differentiate it from other companies.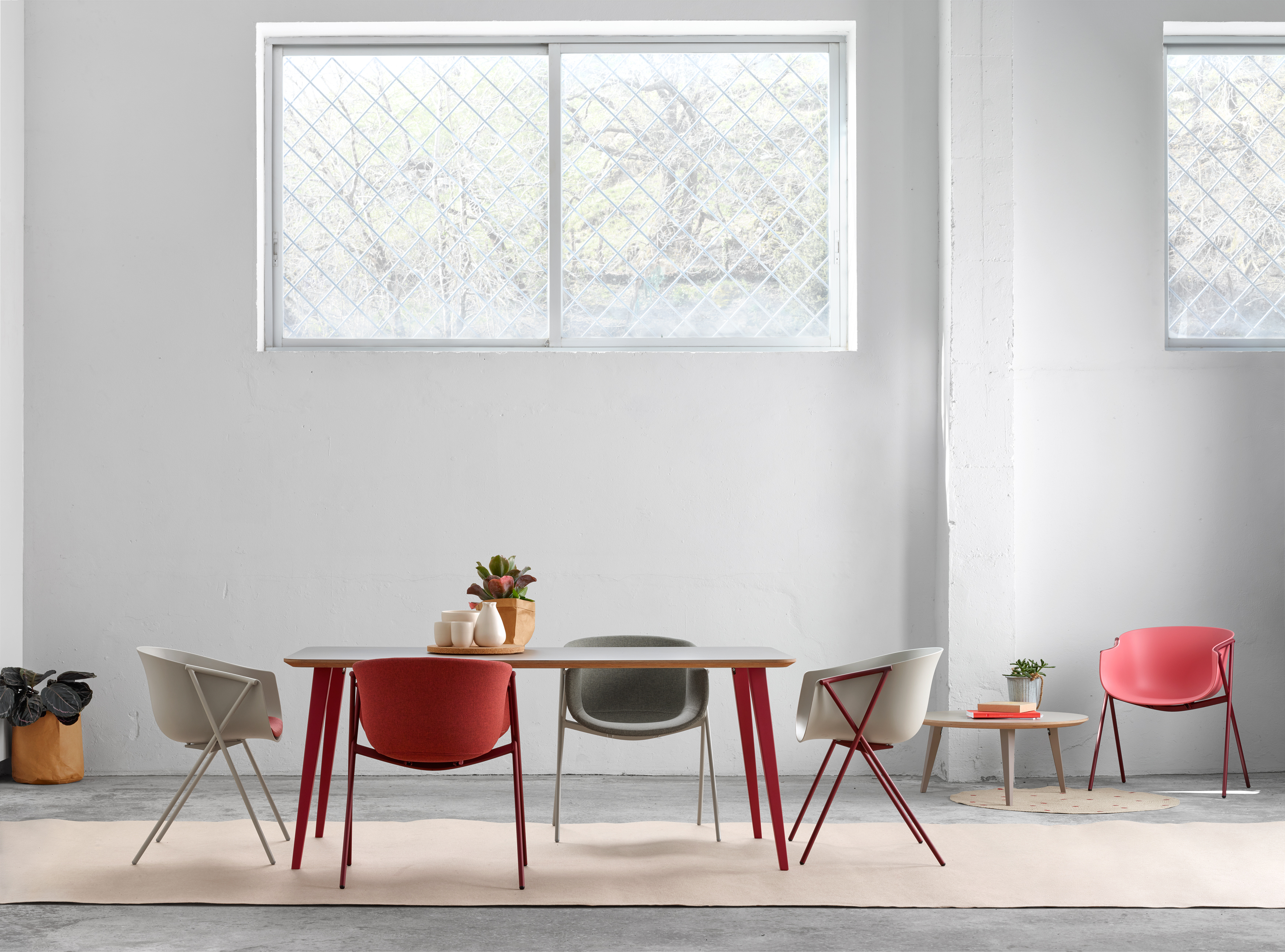 BAI chairs. Ander Lizaso. ONDARRETA
CONTOUR chair and table by UnStudio. CONTOUR is a table and chair set that starts a new family of products suitable for different environments: restaurants, meeting areas, conference halls etc. The ergonomic and functional design of the chair is the result of the combination of traditional wood bending technique and contemporary aesthetic.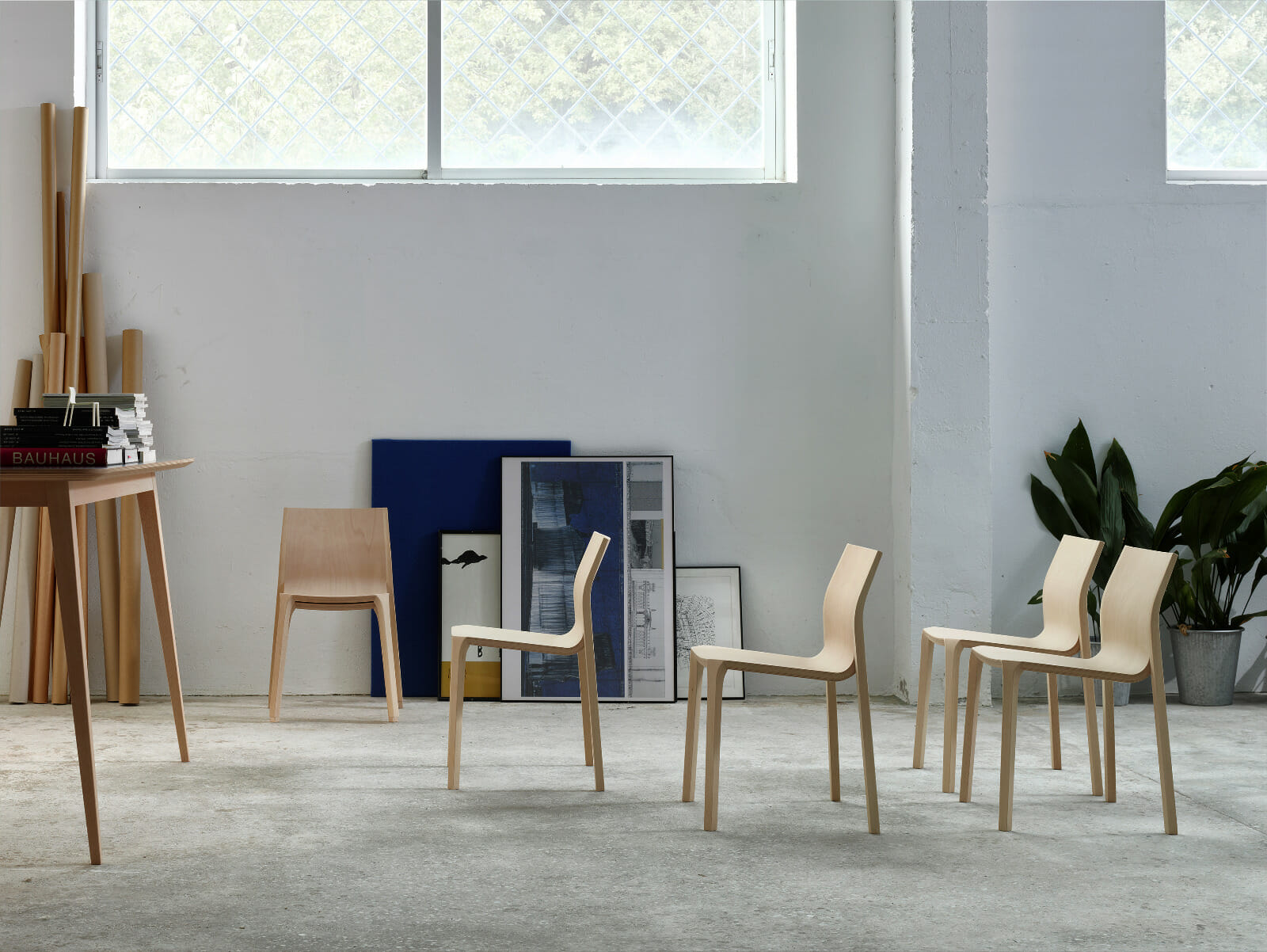 CONTOUR chairs & table. UnStudio. Ondarreta
This fusion of tradition and innovation has made possible the interconnection of all the surfaces with the backrest and seat forming a fluid single piece. Adaptable to different needs, the chair is stackable and comes with or without armrests.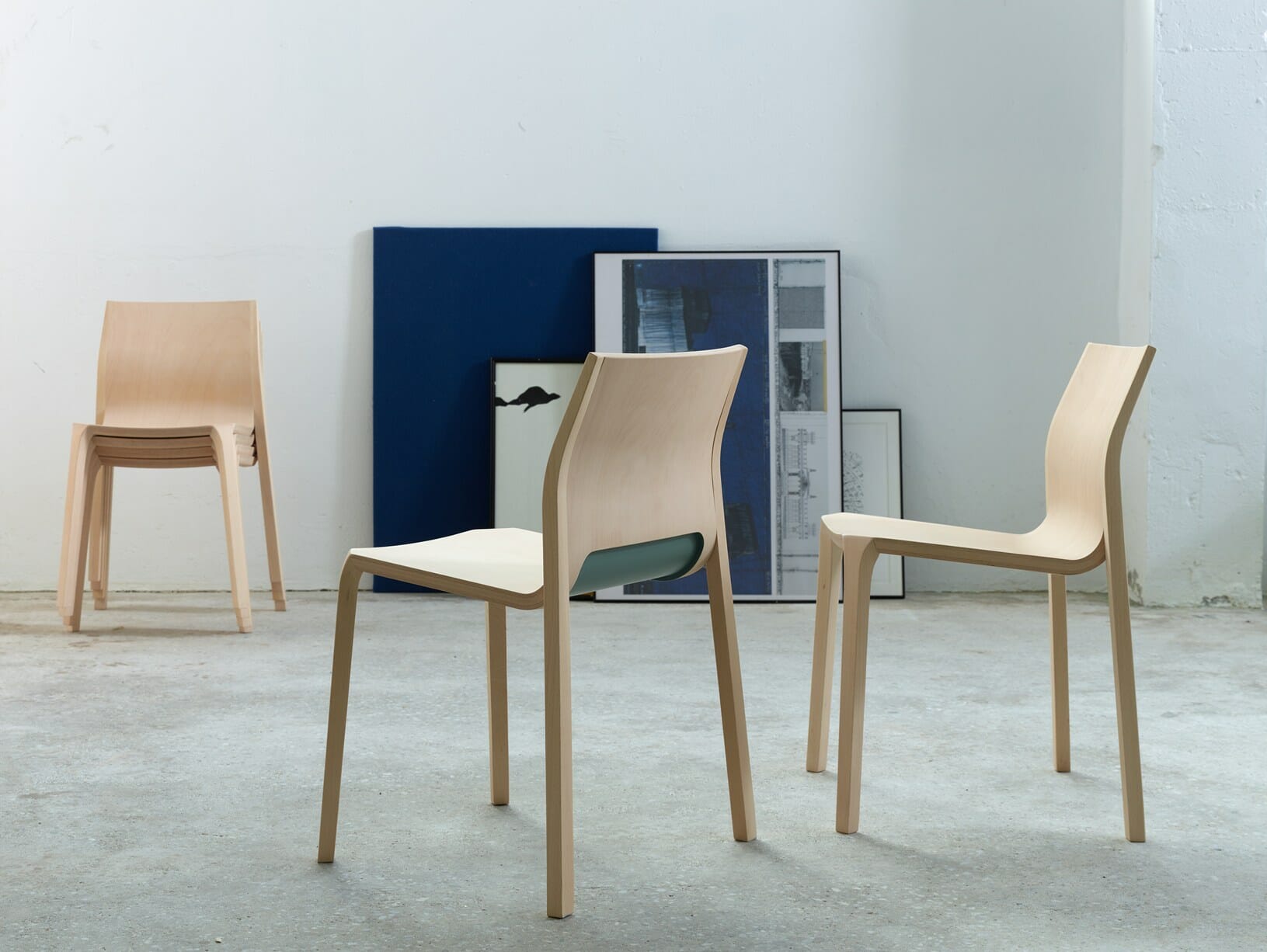 LANA collection by YONOH. Made of pure, contemporary lines, the LANA collection features great versatility.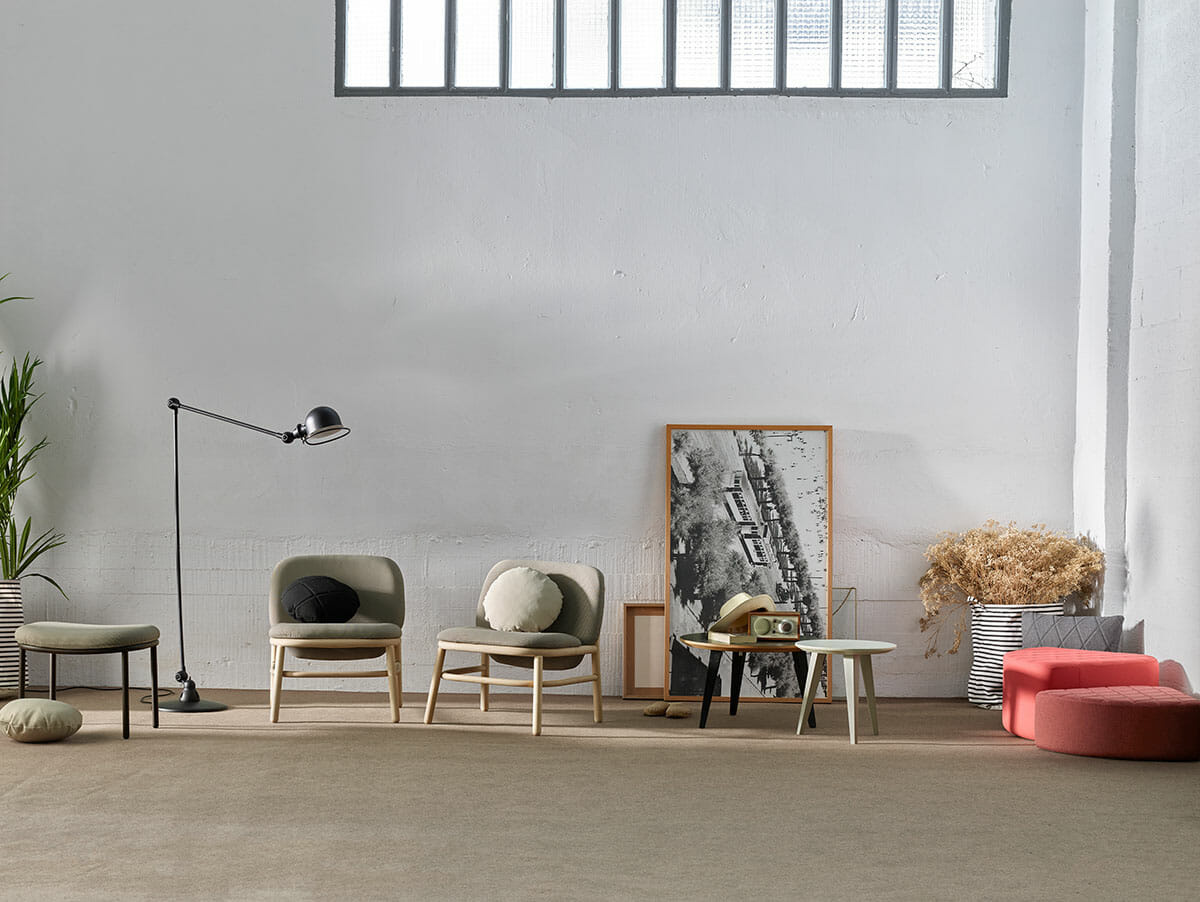 LANA chairs. Yonoh. ONDARRETA
The chair has a structure made of wood or metal while the seat and the backrest are upholstered for better comfort and ergonomics. The backrest plays with volumes and intersects with the structure providing the chair with a unique design.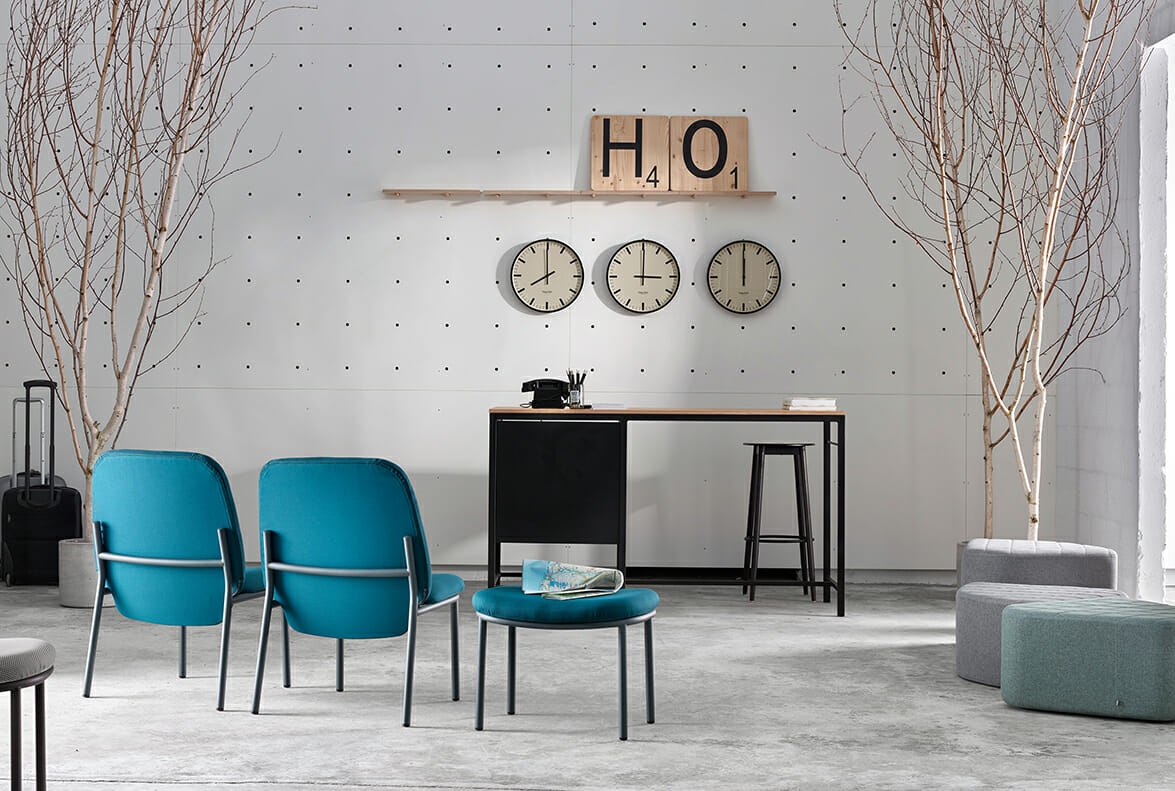 SANCAL – Hall 10 Stand B04
Design culture, innovation, personalization. Founded in the early nineteen-seventies by Santiago Castaño Carpena, SANCAL has taken a new turn over the past years to become one of the most interesting furniture companies in Spain. It produces upholstered and occasional furniture that has a timeless flair, with pure simple lines complemented by an unrivalled attention to detail.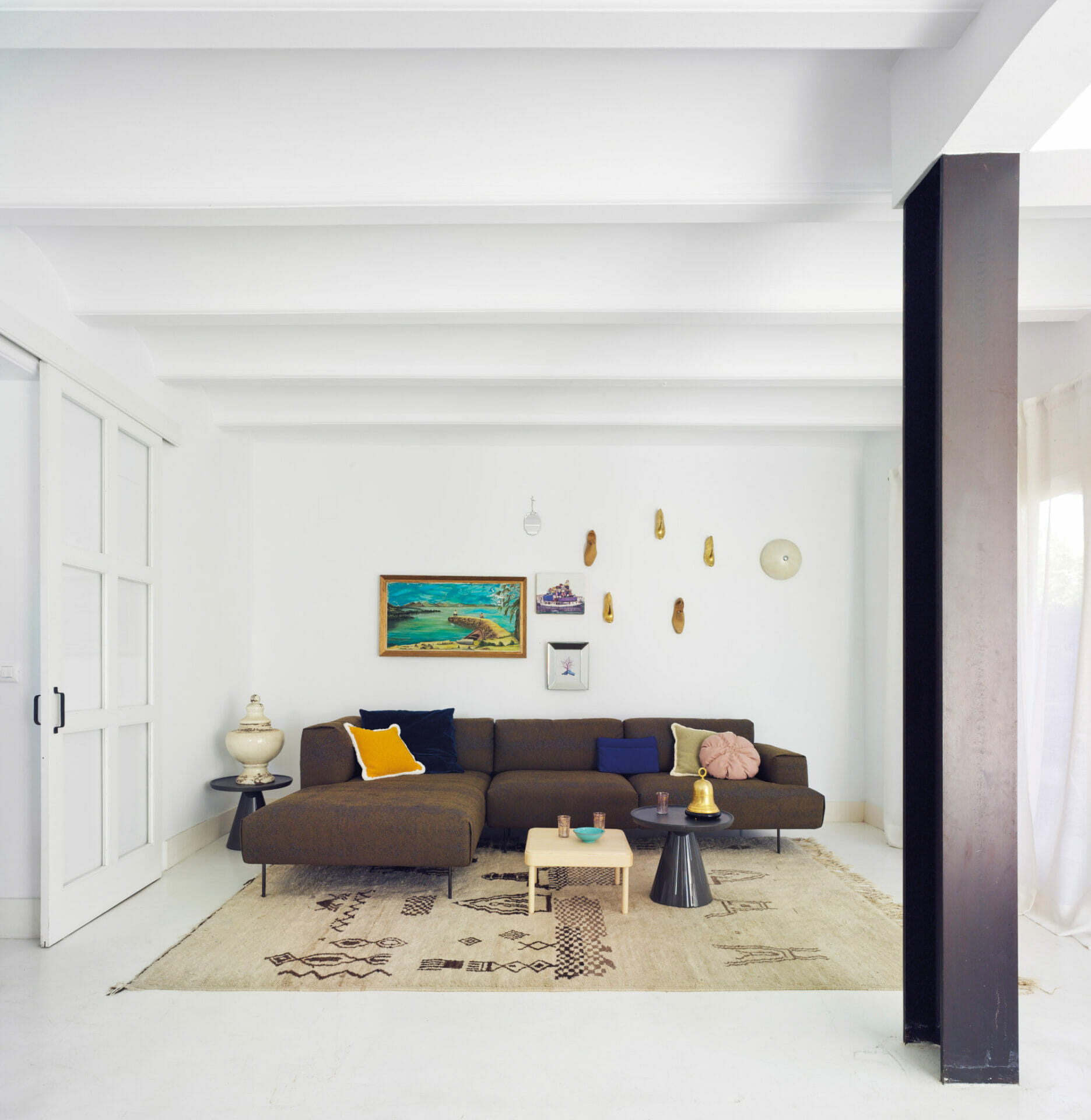 TIP TOE sofa. Rafa García. SANCAL
ENIGMA Collection. As we stand before a geopolitical panorama that seems almost apocalyptic, SANCAL defends humour as an antidote and a driving force for changes. This is the philosophy behind ENIGMA, the most dramatic and theatrical collection they have ever conceived. Rejecting the staid conservatism of reedited past glories, SANCAL looks to the future launching seven new products for home and contract environments: DEEP by Rafa García, LA ISLA by Note Design Studio, TORTUGA MINI by Nadadora, MAGNUM by EstudiHac, PION PETRA by Ioanna Vautrin, BEETLE and ESTANTE by MUT and Juan Ibañez.
DEEP sofa by Rafa García. Featuring a rational, classic design, the new modular programme by Rafa García has been carefully studied to provide uncompromised comfort with the slightest artifice possible. With this design, Rafa reinforces the contemporary side of SANCAL's catalogue and demonstrates that simplicity is not incompatible with luxury.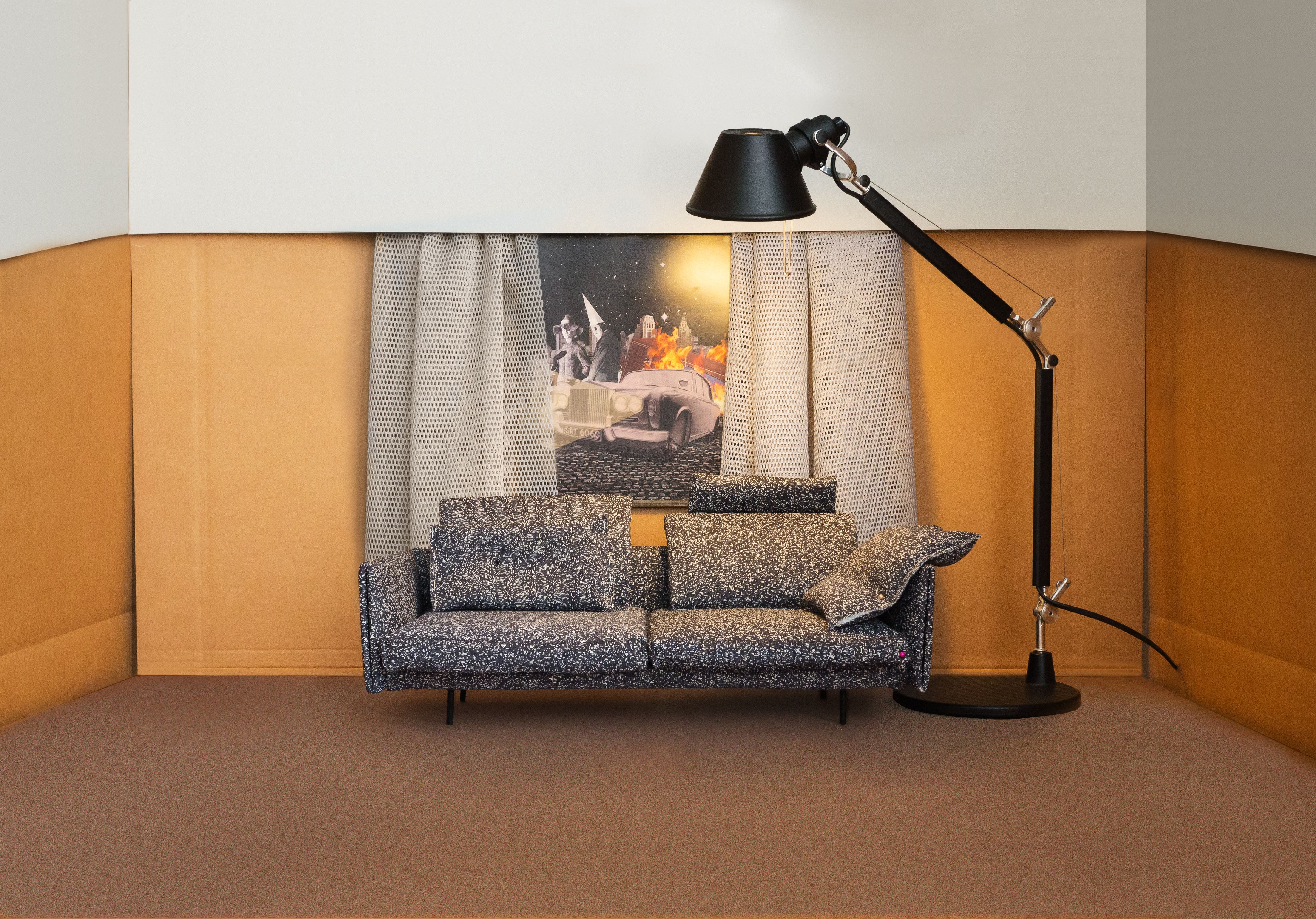 DEEP sofa. Rafa García. SANCAL
The box-like exterior with its strict angles and straight lines gives way to comfy, inviting seats. The seat structure is bevelled to such a degree that it seems to disappear while still providing support and strength. The cushion boxing is a nod to classical rationalism with a separation that enables the padded structure to be seen. On the front, feet are thin, but from the side they reveal their importance. Made from anodized aluminium, they are available in gold or carbon colour.
The cushion accessories can also be used to personalise the sofa, adapting to the ergonomic and aesthetic needs of each user. Ample scatter cushions can be added to vary the deepness of the seat. Quilted arm cushions can be combined with lumbar supports and stole-like headrest cushions (with fabrics by Paul Smith) to create endless, unique versions of DEEP.
Materials and finishes are another big issue of the sofa. With DEEP, the firm launches two new materials, the soft Nubuck, which is ideal for the seat cushions, and the less rigid, textured fabric for the back cushions. Moreover, DEEP can be upholstered in any of the fabrics from the SANCAL's range.
VICCARBE – Hall 16 Stand C37
Discover the Mediterranean Lounge Experience! VICCARBE manufactures contemporary furniture developed by the most prestigious signatures of the design scene: Lievore Altherr Molina, Patricia Urquiola, John Pawson, Arik Levy, Toan Nguyen, Jorge Pensi, Víctor Carrasco, among many others. The firm represents the values of the Mediterranean; a sensibility for materials and understanding of light which renders the tones of its vibrant colour palette. These qualities are nowhere more important than in waiting and reception areas, often a place where first impressions are made and informal meetings are conducted.
SISTEMA modular seating system. Lievore Altherr Molina. VICCARBE
SEASON sofa by Piero Lissoni. A new modular sofa has been added to SEASON collection, which was originally launched in 2011 and includes a pouf, a chair and a bench. The SEASON SOFA is a simple and elegant upholstered modular sofa.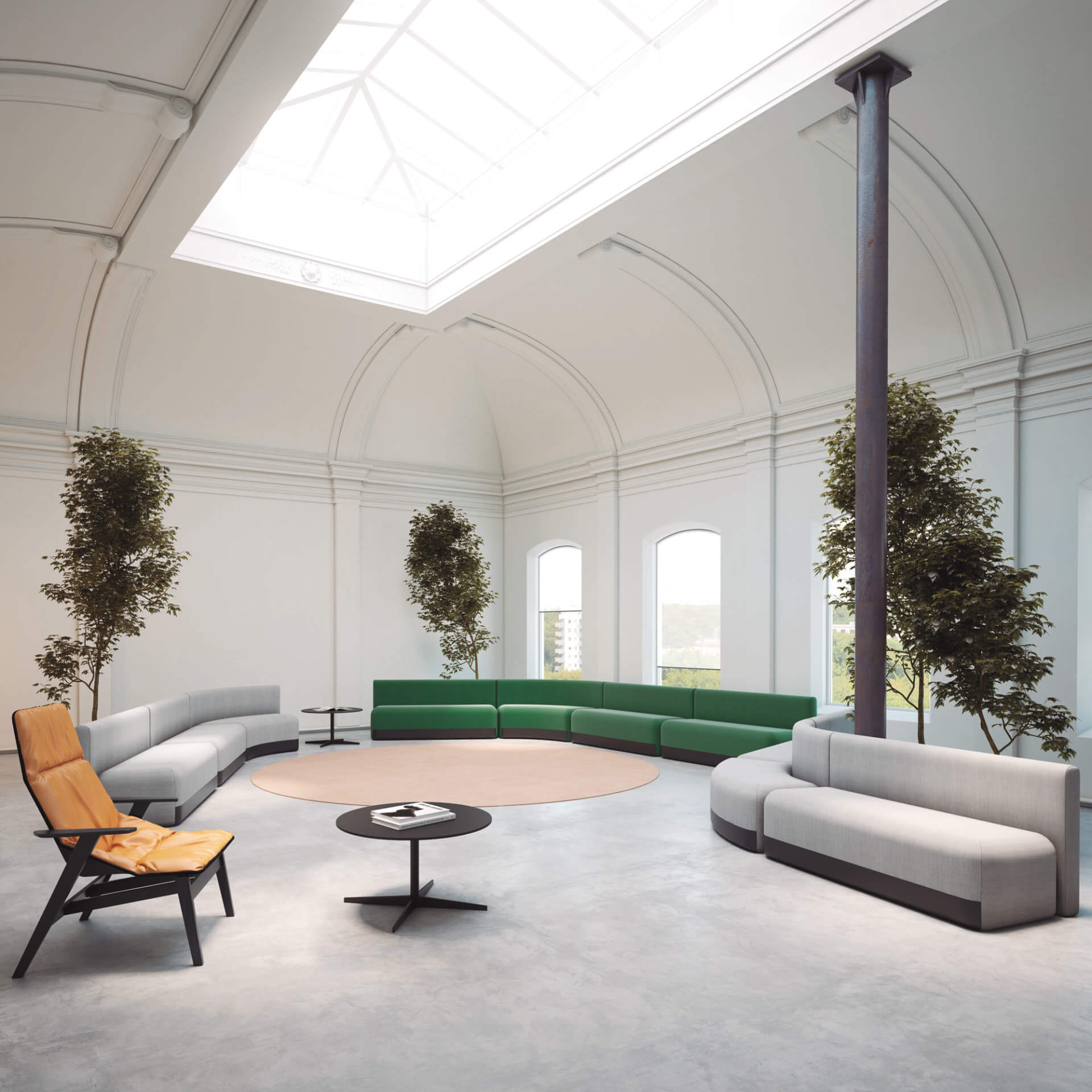 SEASON modular sofa. Piero Lissoni. VICCARBE
The collection is composed by various modules that make it very easy to create different compositions for waiting and lounge areas in a very intuitive way. The choice of upholsteries includes fabrics in a variety of colours that can be matched with other elements of the collection.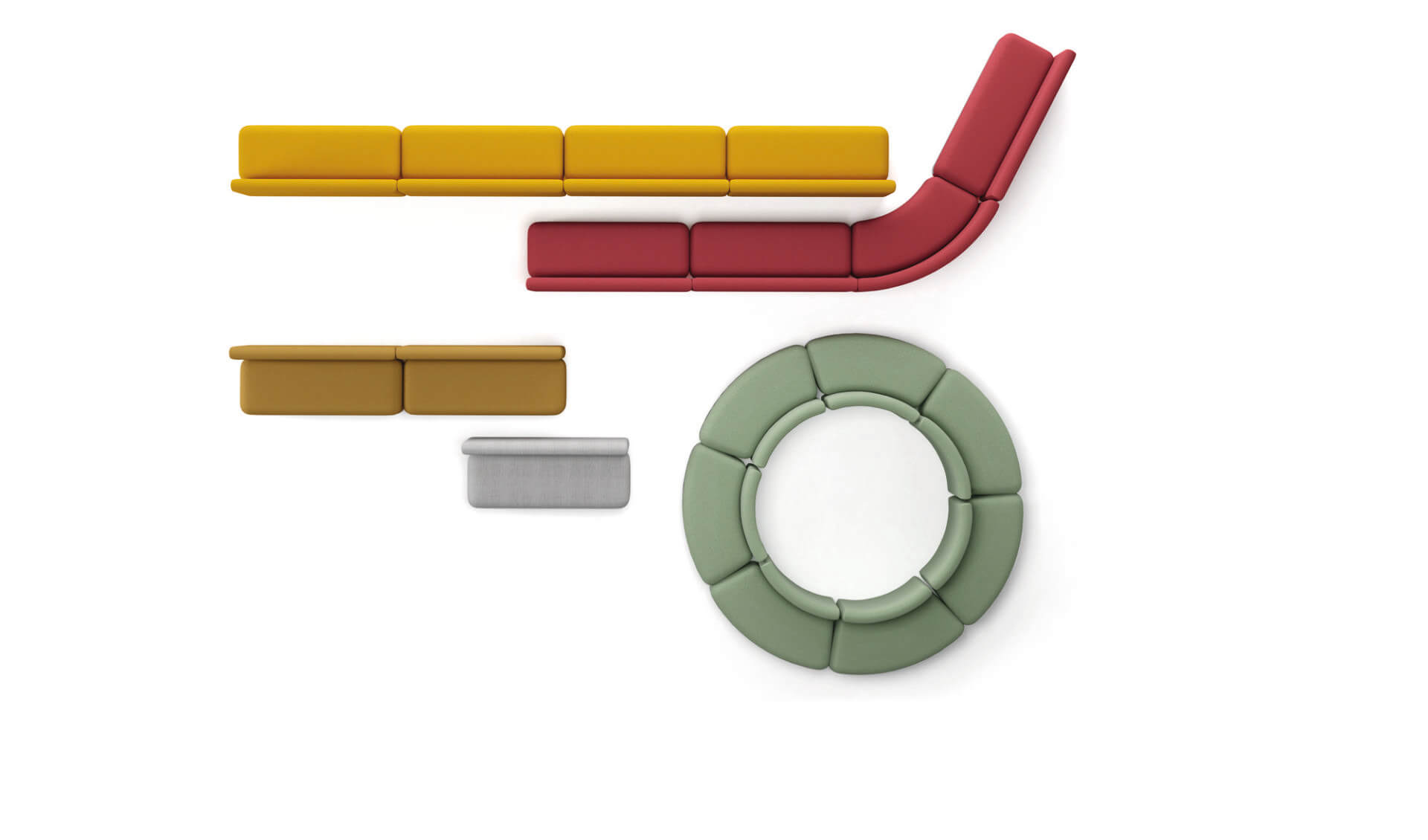 The base of the SEASON sofa features a washable black high-tech fabric to protect it.
WRAPP armchair by Marc Krusin. With its perfectly balanced proportions and the embracing elegant back, WRAPP stands out for its unique, sensual shapes. Already available with sledge and swivel base, it is now offered with a new four leg wooden base.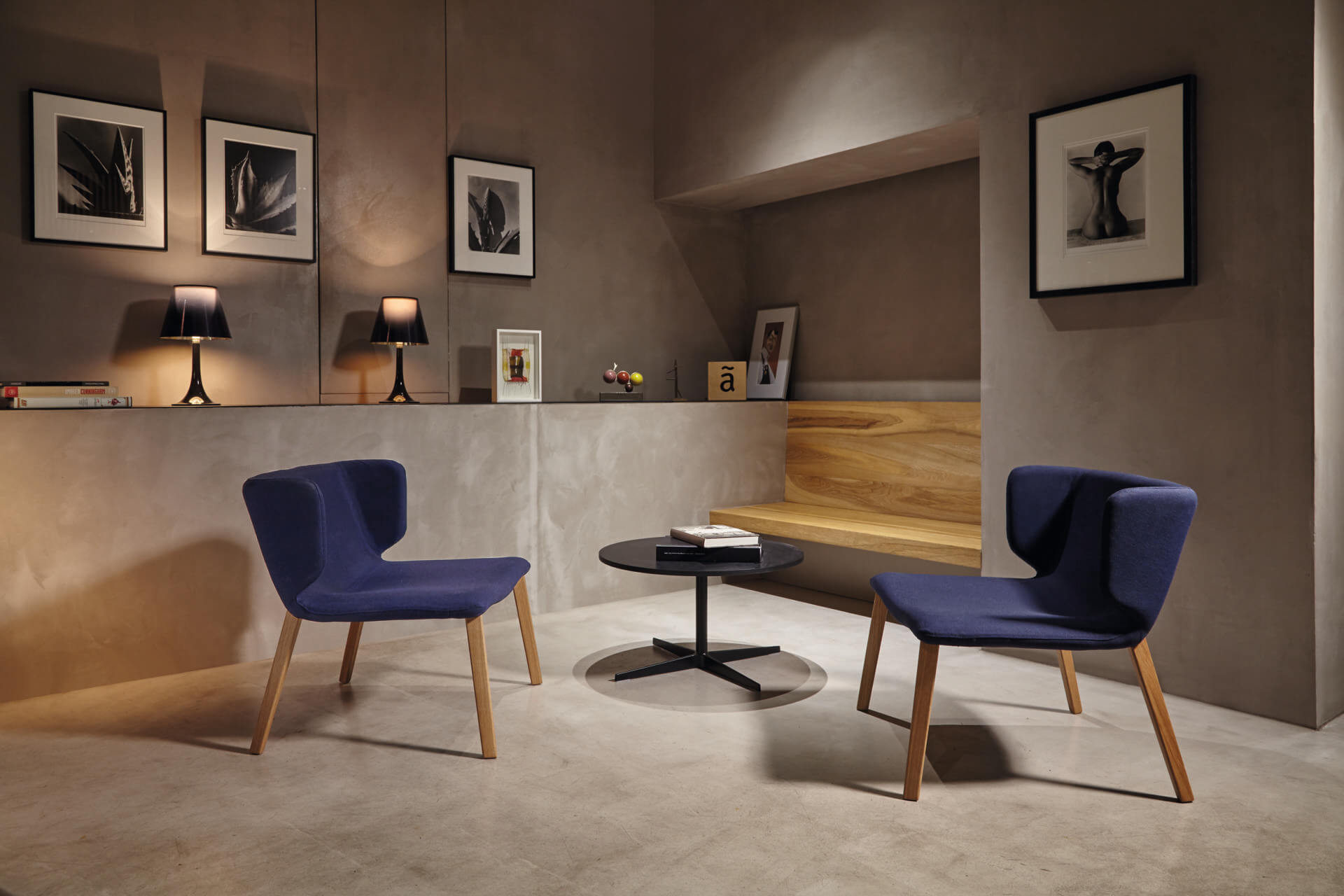 WRAPP chair with wooden leg. Marc Krusin. VICCARBE
NAGI armchair by Tomoya Tabuchi. The well-studied proportions and the subtle inner steel structure, which is covered in shape-holding moulded polyurethane foam, make of NAGI a new icon in the VICCARBE collection. NAGI is now available in two height versions. Both can be fixed or rocking. A new soft upholstered version is also available.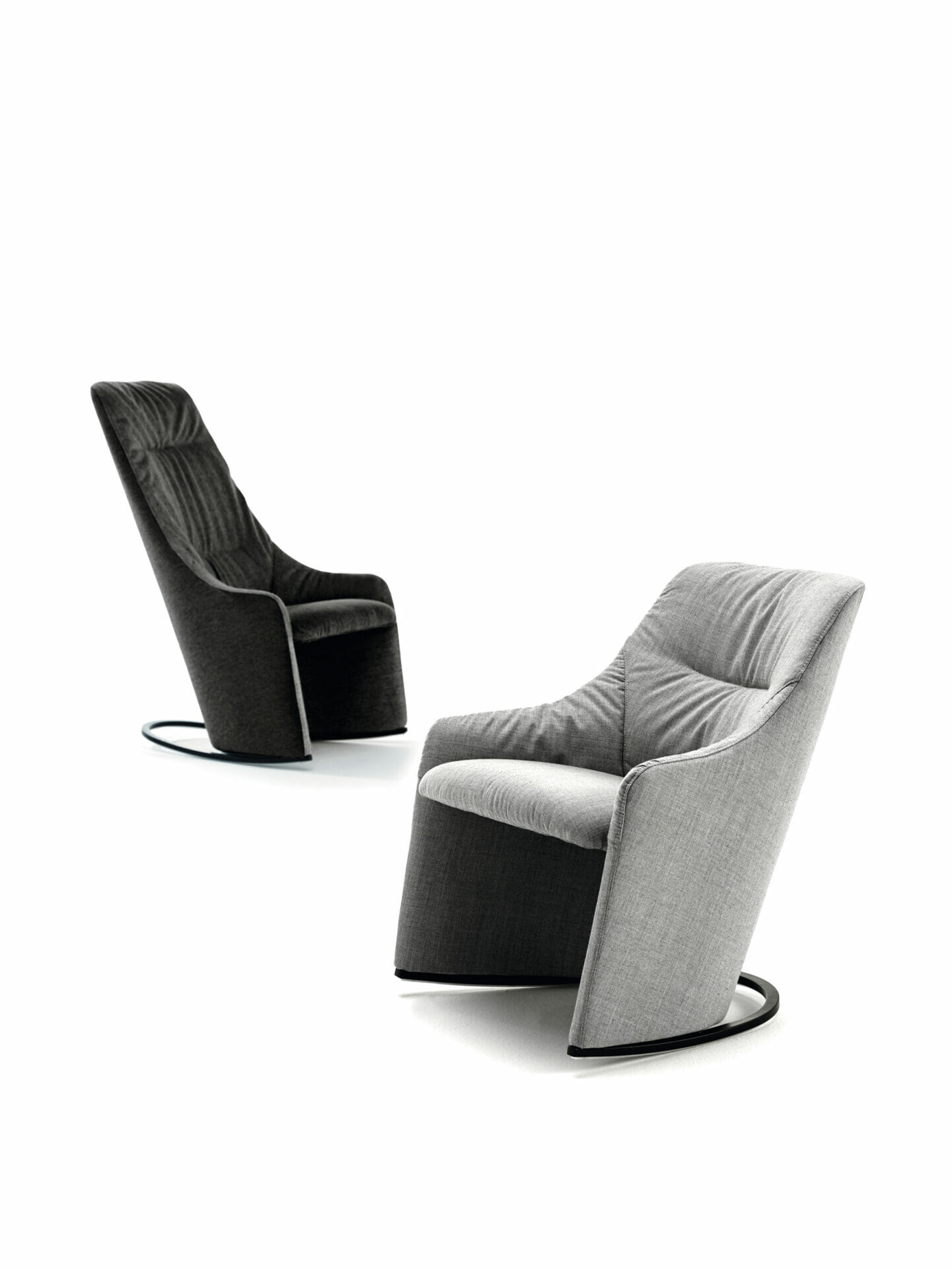 NAGI armchairs. Tomoya Tabuchi. VICCARBE
MAARTEN swivel chair by Víctor Carrasco. Its powder coated steel tube structure and its elegant, padded seat recall the classics of the '70s. For home and contract use, MAARTEN is available in a wide choice of bases and seat finishes to fit with all kind of environments. Now it is also available with a new swivel wood base.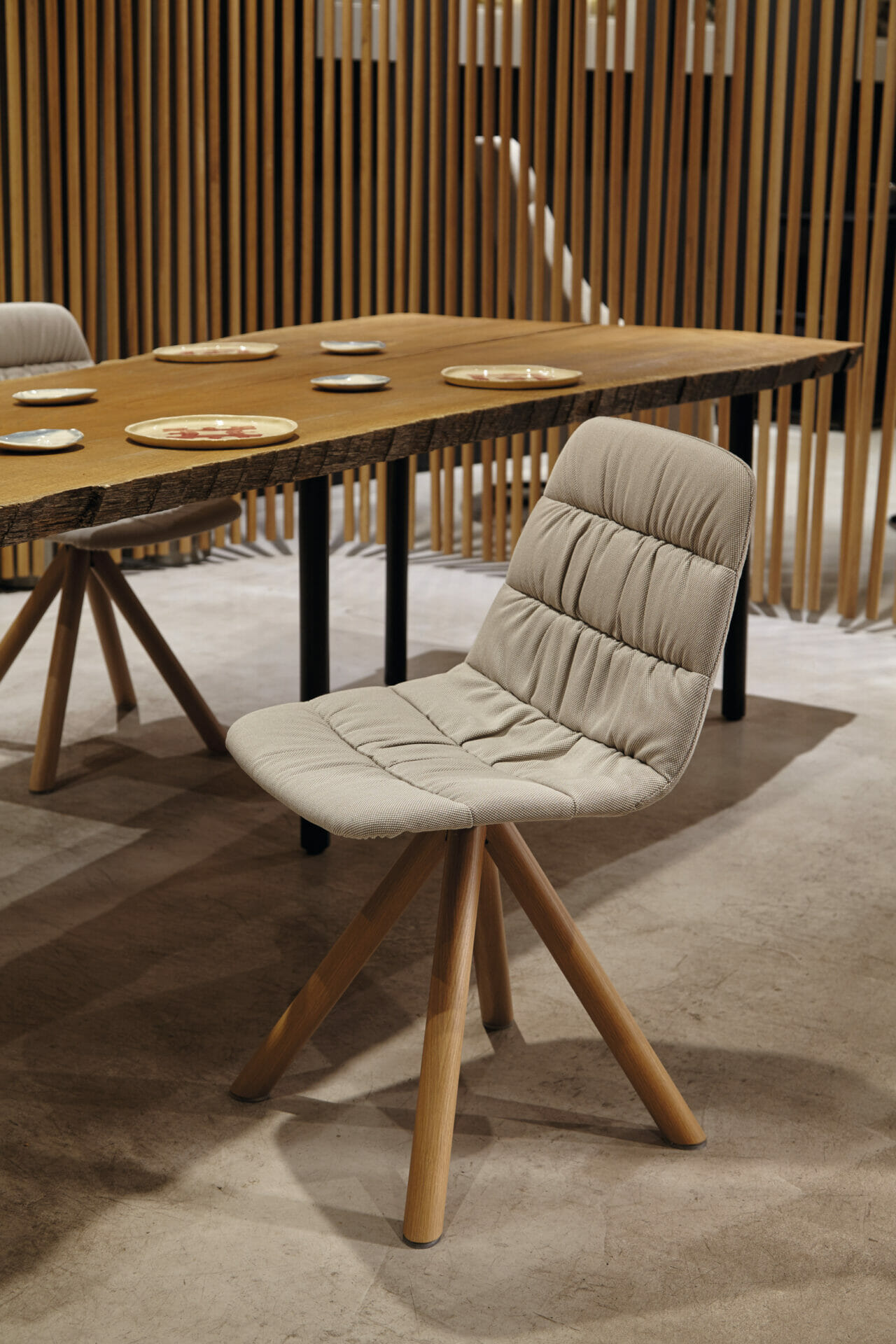 MAARTEN swivel chair with wooden base. Victor Carrasco. VICCARBE
To be unveiled in Milan. ALETA chair by Jaime Hayón.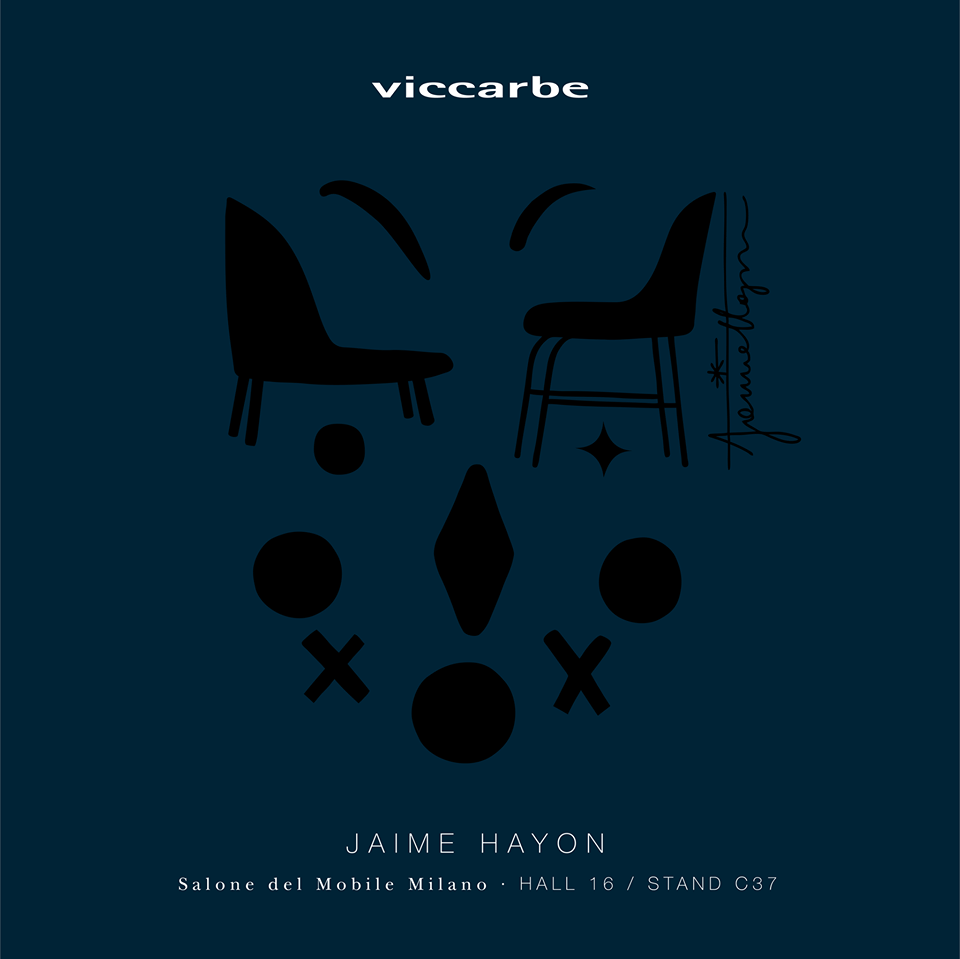 Guardar
Guardar