IMM Cologne 2017: design from Spain (1)
December 22 / 2016
The German design fair, that this year takes place from January 16 to 22, boasts hundreds of high-end exhibitors, including some big names of the Spanish design industry, such as CAPDELL, CARMENES, KETTAL, GAN, and TREKU. They will exhibit in Pure and Pure Editions showcasing some of their latest offerings, from stylish chairs and sofas to attractive home furniture, rugs and design items. We start with Capdell and Carmenes that invite you to sit in style and discover more about their latest launches…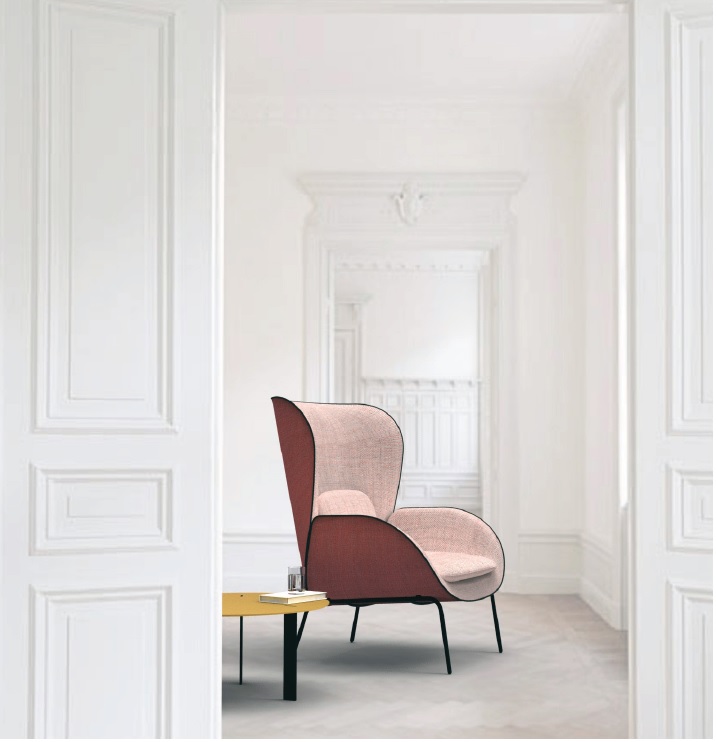 CAPDELL – Hall 2.2 Stand K029
Sit, think, imagine. At CAPDELL the best ideas come always after a long period of reflection and work. The Valencia-based company, which has been in the chair-making business for over 40 successful years, strives to introduce innovative new designs that perfectly meet the needs of professionals in the interior design field. CAPDELL's chairs stand out for both their aesthetic and functional features, which are the result of the incredible knack of the brand for blending engineering techniques and hand-crafting expertise.
STIR. One of the best example of their method is the STIR lounge chair by Kazuko Okamoto that has received the RED DOT Award 2016 in the category design products. STIR is a collection of upholstered armchairs in beech plywood with a base that has been designed to rock the chair gently and cradle whoever is sitting in it.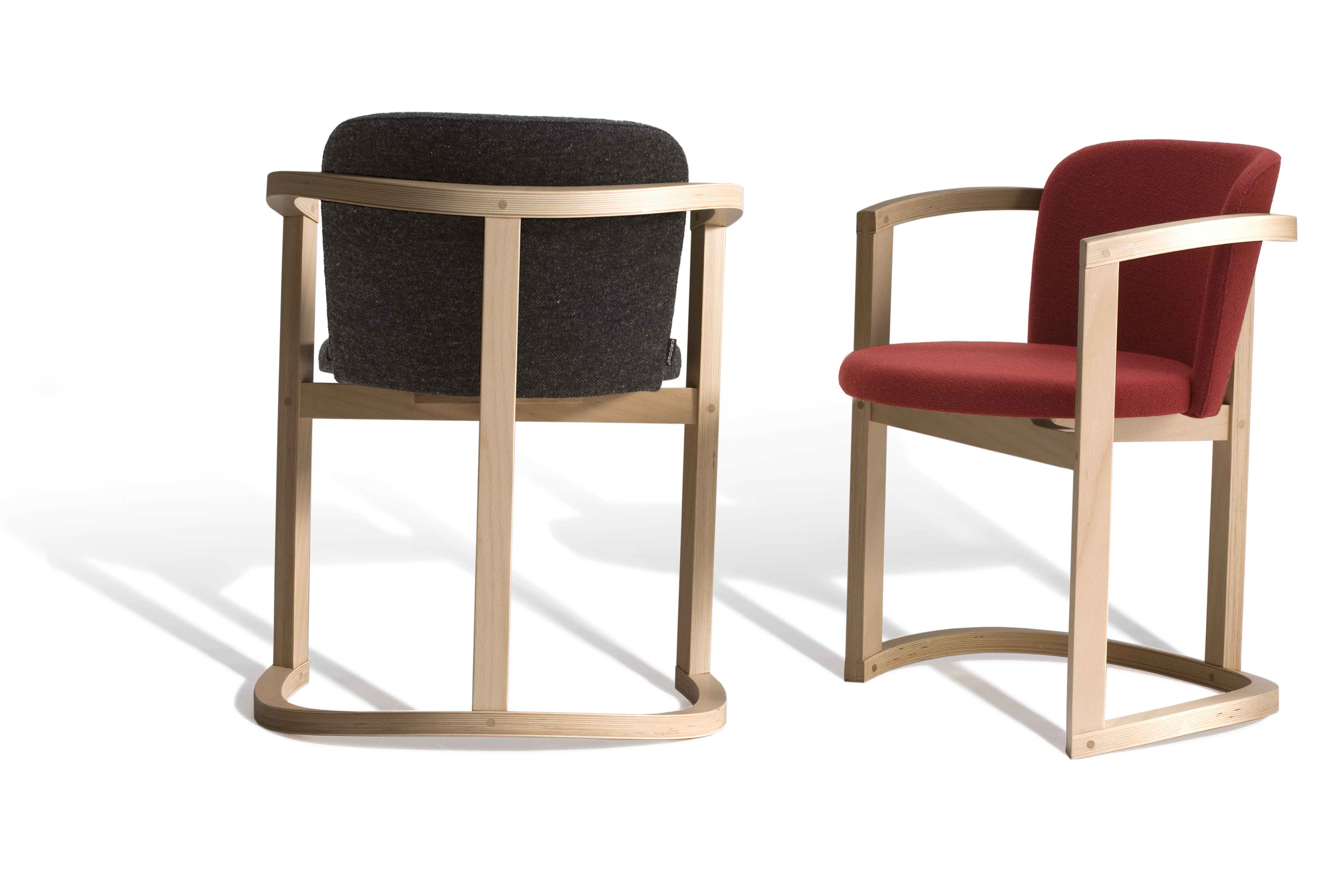 Inspired by the Japanese Okiagari Koboshi lucky dolls, which wobble but always return upright thanks to their centre of gravity, STIR features a semi-circular wooden base that is perfectly reflected by the symmetrical semi-circle of the enveloping arms.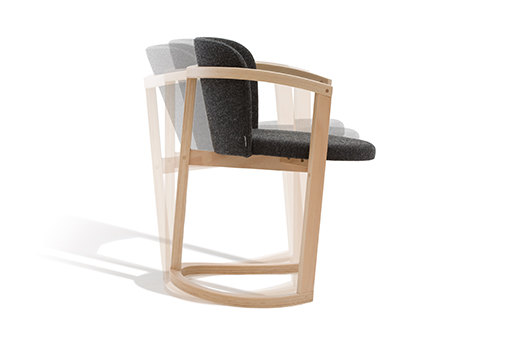 MIRÓ. With a name that immediately evokes the famous Spanish painter, the MIRÓ chair offers a rich colour palette and a choice of configurations: with or without armrests or a thin padded cushion for the seat.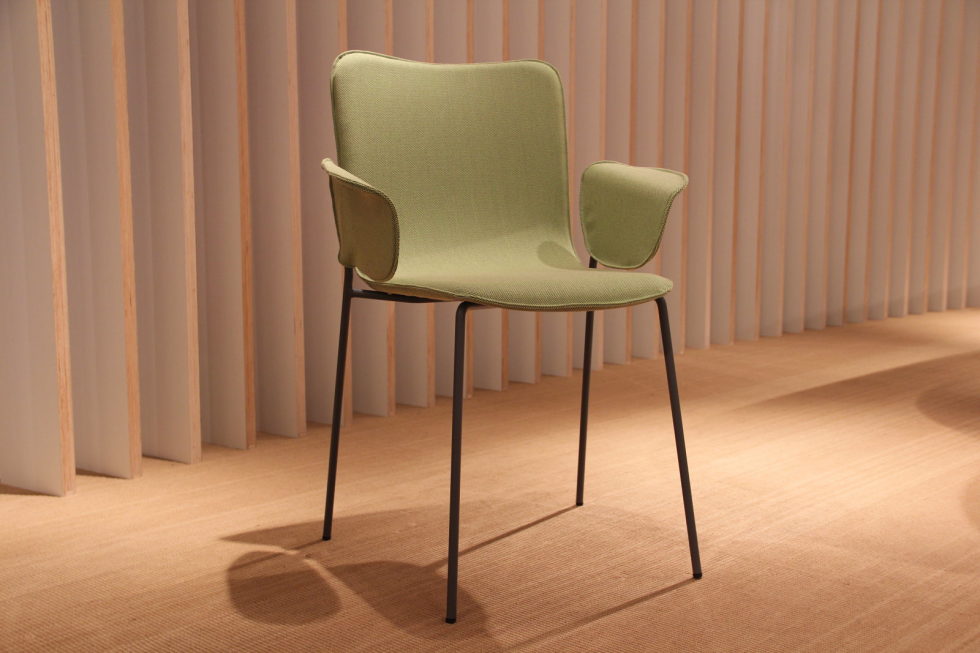 The chair, which has been designed by the Swedish Claesson Koivisto Rune studio, features an ultra-thin plywood or beech wood frame and slender metal legs that come lacquered in different colours.
BELK. Designed by the Polish Szpunar Studio, BELK is a collection of beautifully crafted chairs inspired by the Nordic design. The chairs are totally made of beech wood and are available in two versions: the dining chair with wooden or upholstered backrest and the lounge option which is wider and more comfortable. The seat cushion is secured to the structure by visible straps, acting as a contrast and an original decorative motif.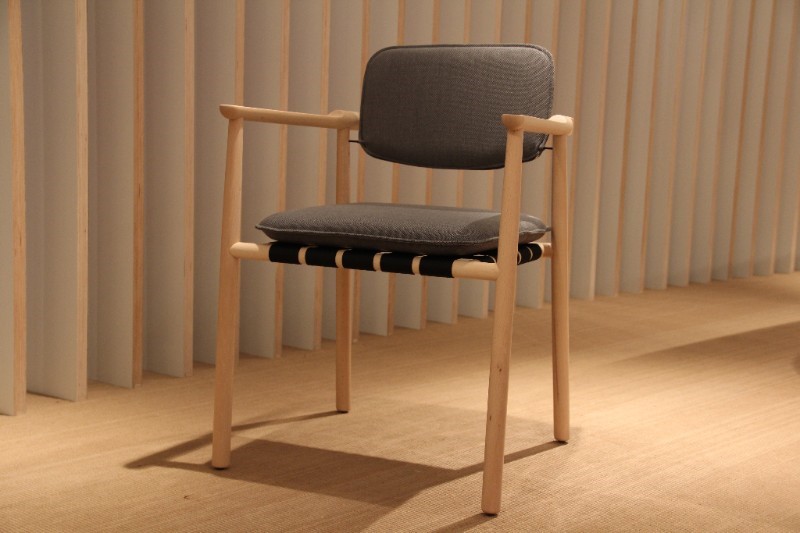 CLOUD. Evocative, fresh, light, just as clouds are. This striking, slender stool is a recent design by Japanese designer Kazuko Okamoto that plays wittily with geometric shapes. The metal base is composed by vertical lines and a circular footrest, which acts as stabilizing element of the stool. Two circles come together to create the upholstered seat which conveys a soft, airy sensation and reflect a cloud-like shadow on the floor. CLOUD is available in different colour combinations and in two different sizes.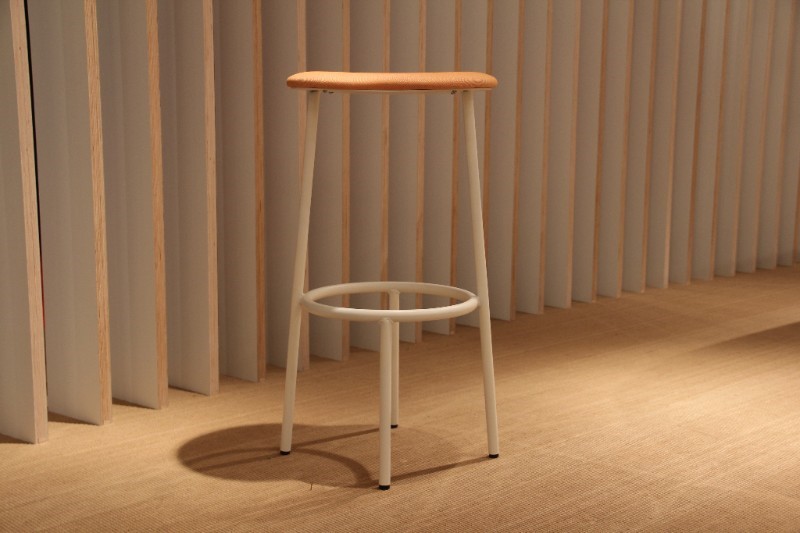 More info: www.capdell.com
CARMENES – Hall 3.2 Stand D031
Firmly committed from the start to great design, CARMENES is a market leader in the production of designer upholstered furniture. The firm boasts important collaborations with big names of the contemporary design scene, among them Lievore Altherr Molina, Jorge Pensi, Lluís Codina, Mathias Hoffmann, Samuel Accoceberry and Hector Diego. These collaborations have resulted in products that stylishly combine comfort, beauty, durability and formal rigor. Although the use of the highest quality materials and cutting edge technologies are at the core of their brand philosophy, the firm doesn't sacrifice the handcrafted elements that set its sofas apart and make them unique.
MASALA. Designed by La Mamba, MASALA is a new collection of sofas and armchairs that pays tribute to experienced tailoring and woodworking. The dynamic lines of the exposed structure in American walnut wood emphasizes the feeling of comfort and studiness while providing pieces with a strong, well-defined personality.
Seat, backrest and armrests are filled with polyurethane foam of various densities and covered in a goose feather duvet. The collection features several pieces, from an individual armchair to a 4-seater sofa.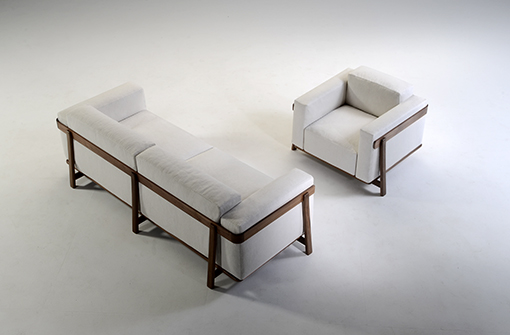 NORMAN. A design by Estudio Savage, NORMAN is an elegant armchair that adds a dash of high-fashion to lounge spaces. Its sculptural design explores the contrast between soft and hard, with an inviting, upholstered core enveloped by a rigid exterior surround. A discreet edging highlights its soft lines accentuating its elegance. Upholsteries can be combined for a more personal look while the metal legs can come lacquered in different colours.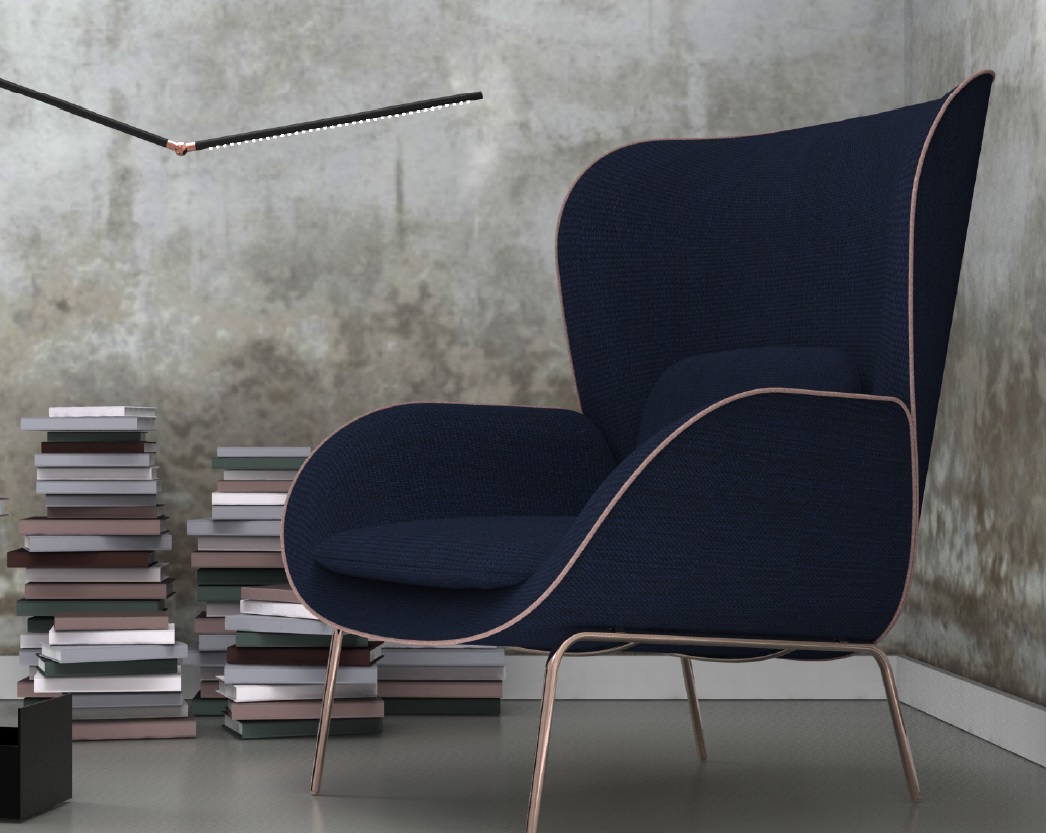 NUMERAL. With a cosy silhouette that invites relaxation, the NUMERAL sofa is a refined addition to any room. It welcomes you in a friendly embrace provided by comfortable cushions and pillows which are supported by a strong and defined weight-bearing structure.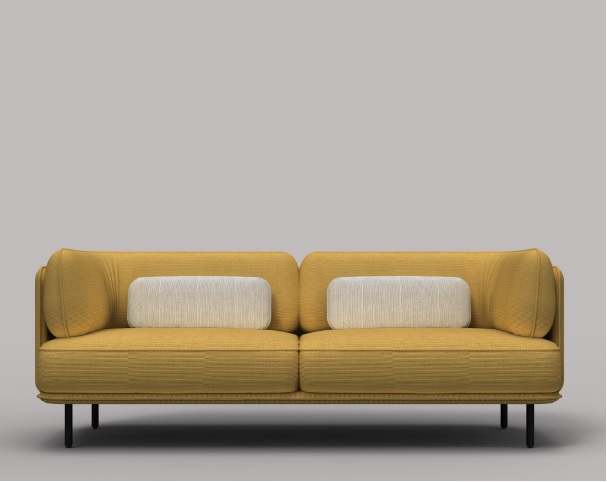 Although its design is inspired by the sofas of the 50s, NUMERAL meets new tastes and trends while maintaining a timeless aesthetic.
More info: www.carmenes.eu