IMM Cologne 2017: design from Spain (2)
December 27 / 2016
Cool furniture for hot spaces. KETTAL and TREKU will be once again in the spotlight at the German event as key actors of the Spanish design industry. KETTAL keeps on wowing its audience with its intriguing proposals aimed at bringing the indoor elegance and comfort outside – but their outdoor furniture can also make big statement indoors. TREKU has extended its latest best-selling collections with new storage pieces which are functional yet extremely attractive. Just make the Spanish lifestyle yours…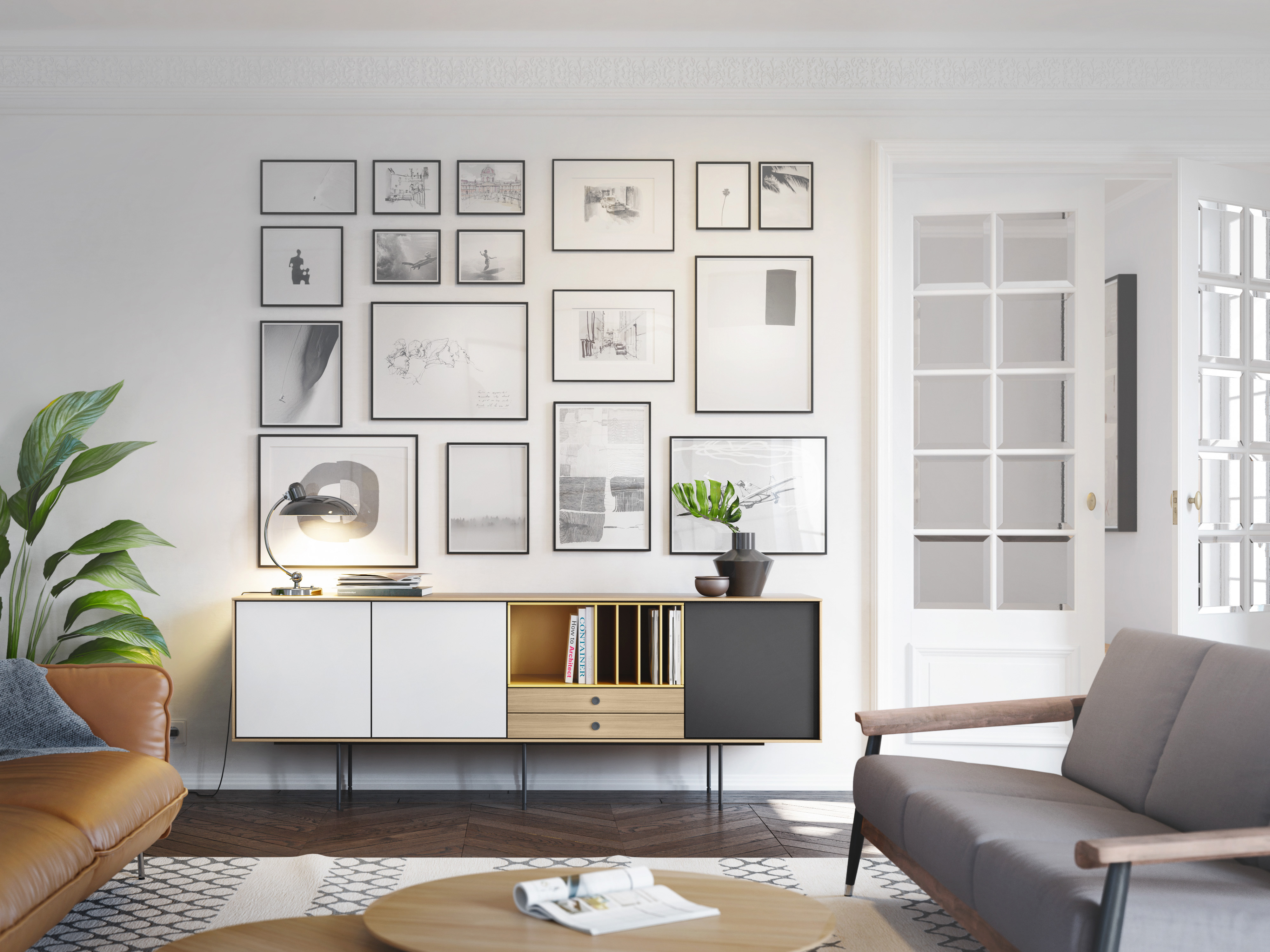 KETTAL – Hall 3.2 Stand D031
Outdoor comfort at its best! The outdoor furniture of KETTAL, a family-owned furniture manufacturer based in Spain, is timeless, elegant, an also environment-friendly. And it looks great in indoors too. Designed by some of the biggest names of the international design scene, KETTAL's furniture represents the contemporary culture and provides solutions to the emerging needs of modern life. Their outdoor range is made from natural materials that are weather resistant and that are incredibly stylish too. No wonder that their most iconic pieces have been selected for embellish and provide comfort to the terraces of some of the world's leading boutique hotels…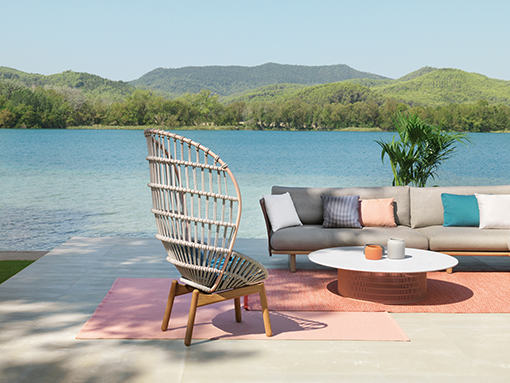 KETTAL CALA by Doshi Levien. With its stenographic presence, CALA is a high-backed chair inspired by the iconic Emanuelle. It features a powder-coated aluminum frame knitted with rope. The open wave provides the chair with visual privacy while allowing a firm connection with the surroundings.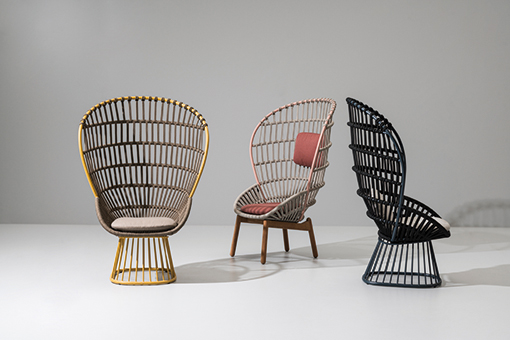 The wide selection of metal coatings, rope colours and cushion fabrics offer many possibilities to tailor it for different interior projects. Legs come in two options: teak legs or aluminium pedestal. CALA can be used both for outdoor dining and as a lounge chair.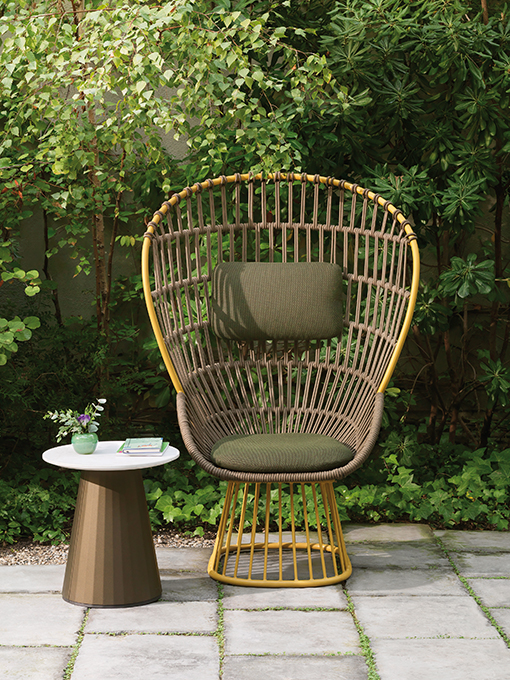 KETTAL RIVA by Jasper Morrison. Specifically created for great enjoyment in the outdoors, RIVA follows a long tradition of similarly built outdoor chairs.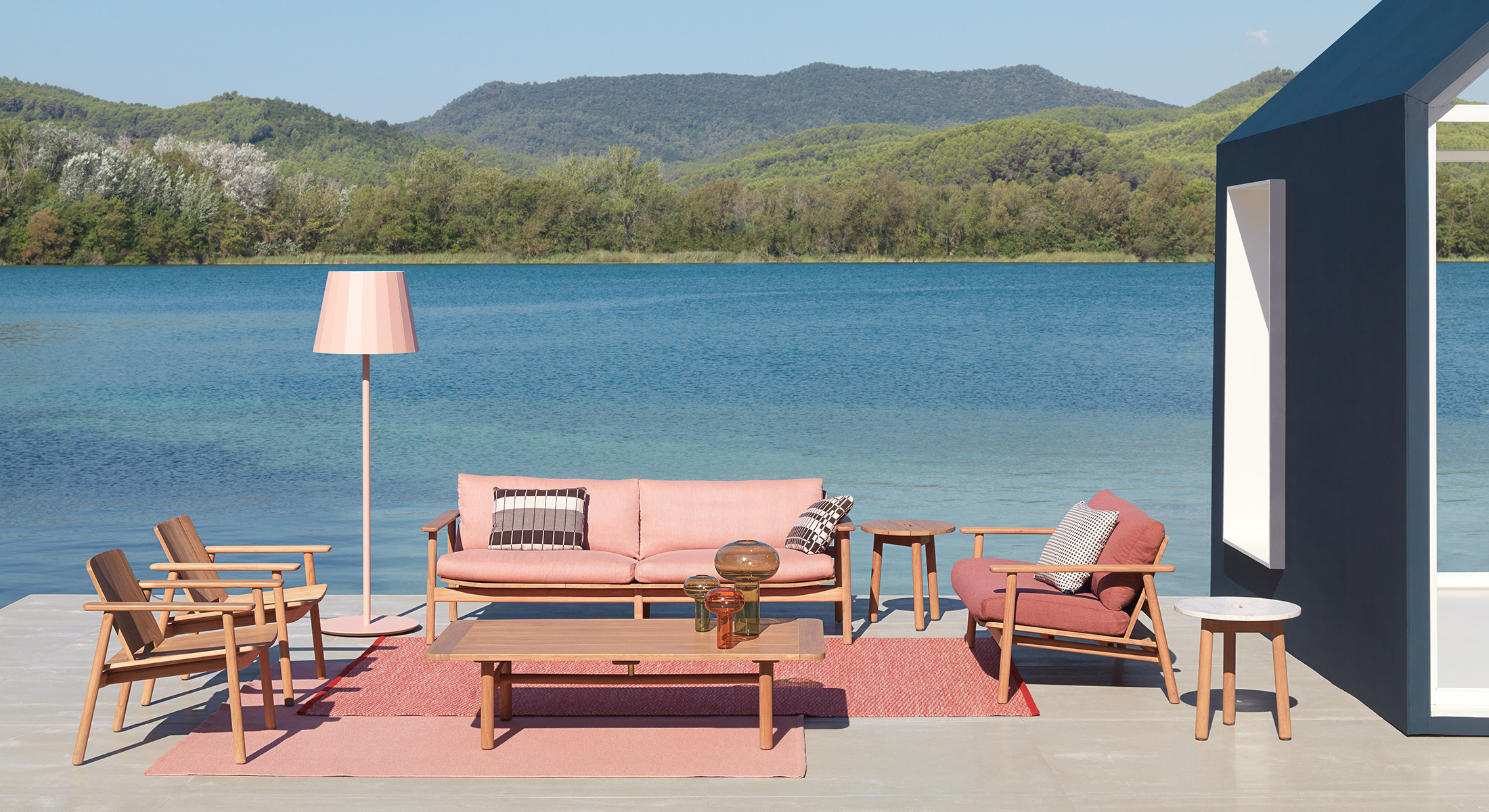 The plank construction of seats and backrest has been designed to maximized comfort while enhancing the beauty of pieces. Comfort is also improved by the choice of cushions available in a choice of trendy colours. The collection includes a club chair, armrest chairs, a dining table, side tables, a 2-seat and 3-seat sofa, all of them in teakwood.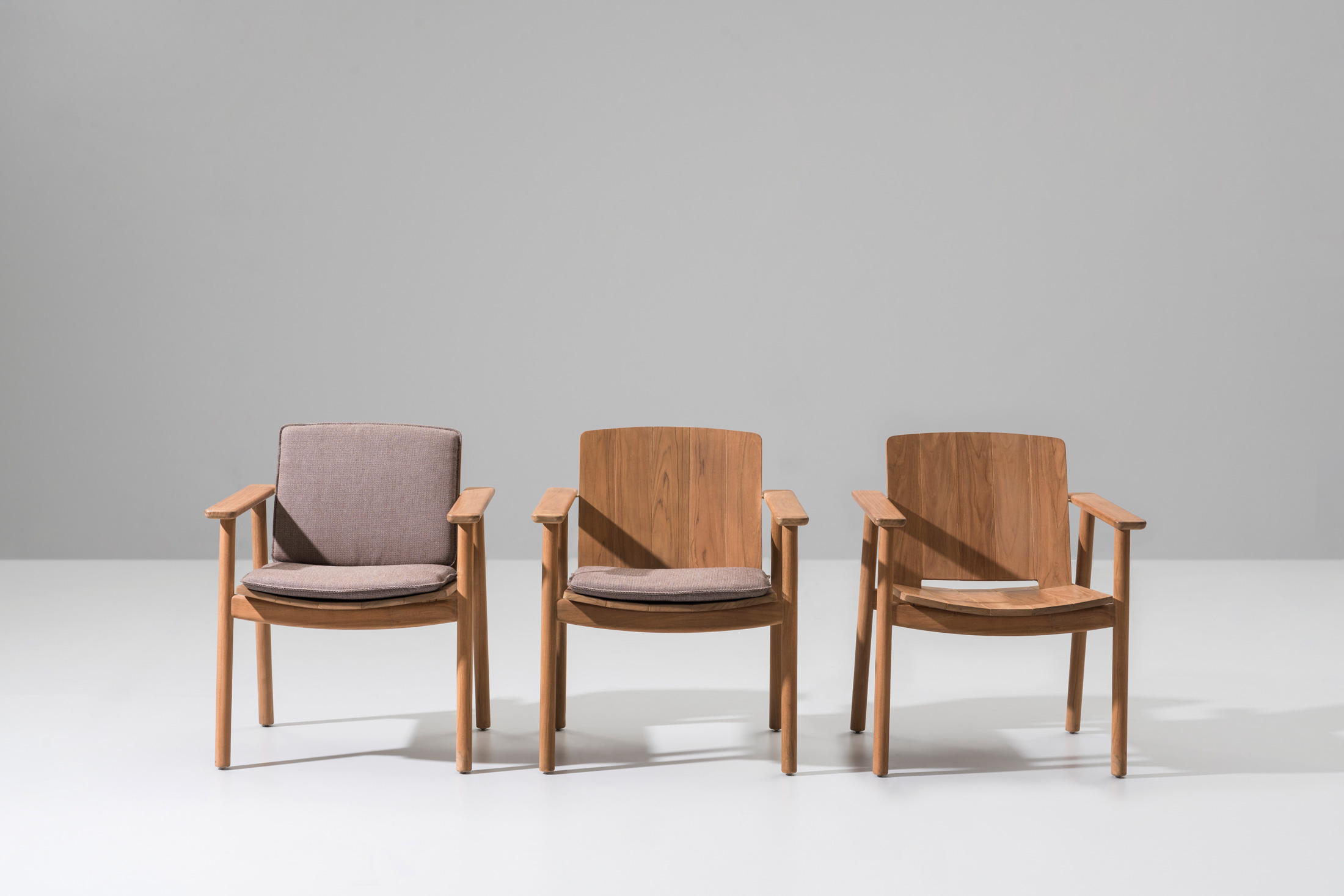 KETTAL ROLL by Patricia Urquiola. Main elements of this chairs: the cushions. Patricia Urquiola does away with the typical design of upholstered chairs and convert a conventional backrest into two independent roll cushions fastened to the structure by colourful fabric straps.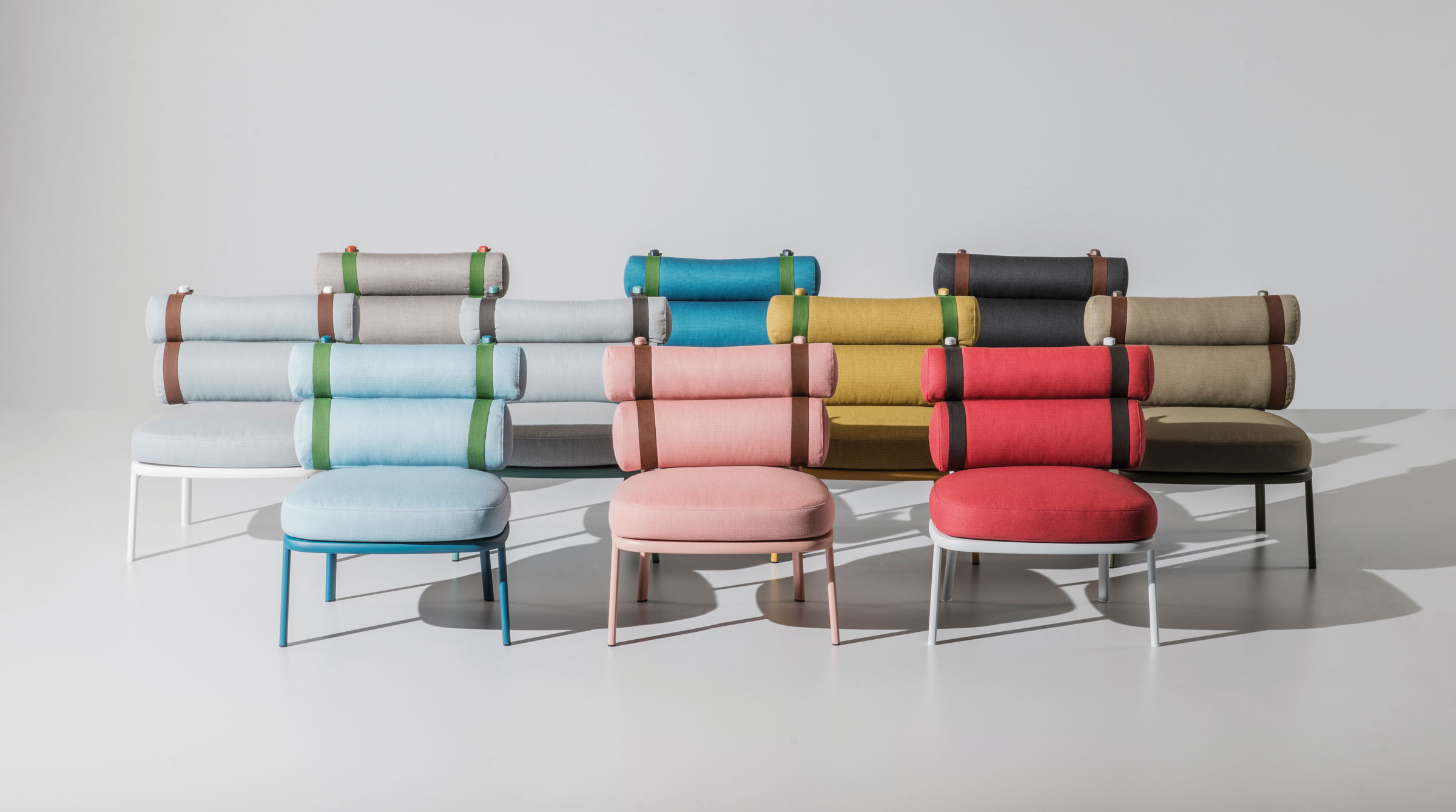 A powered-coated aluminum frame supports the seat and back cushions, which are available in a range of bright colours that can contrast with the straps.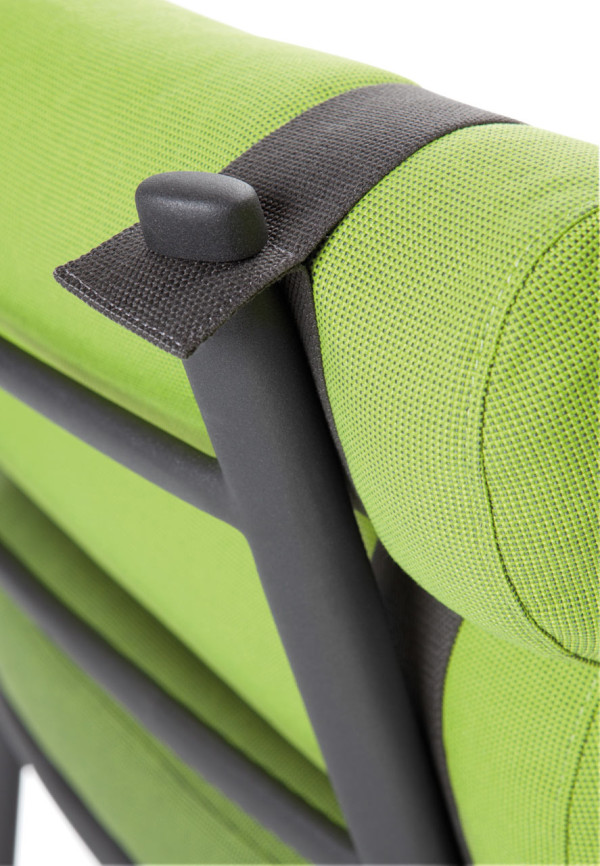 KETTAL STAMPA by Ronan & Erwan Bourroullec. This outdoor chair pushes the properties of aluminium, thanks to a cutting-edge technology that transforms sheet metal into a material with an openwork design. The manufacturing techniques of Stampa involves six procedures: the chair is a pressed, punched piece of flat metal, stamped and welded to form a calyx-shaped shell.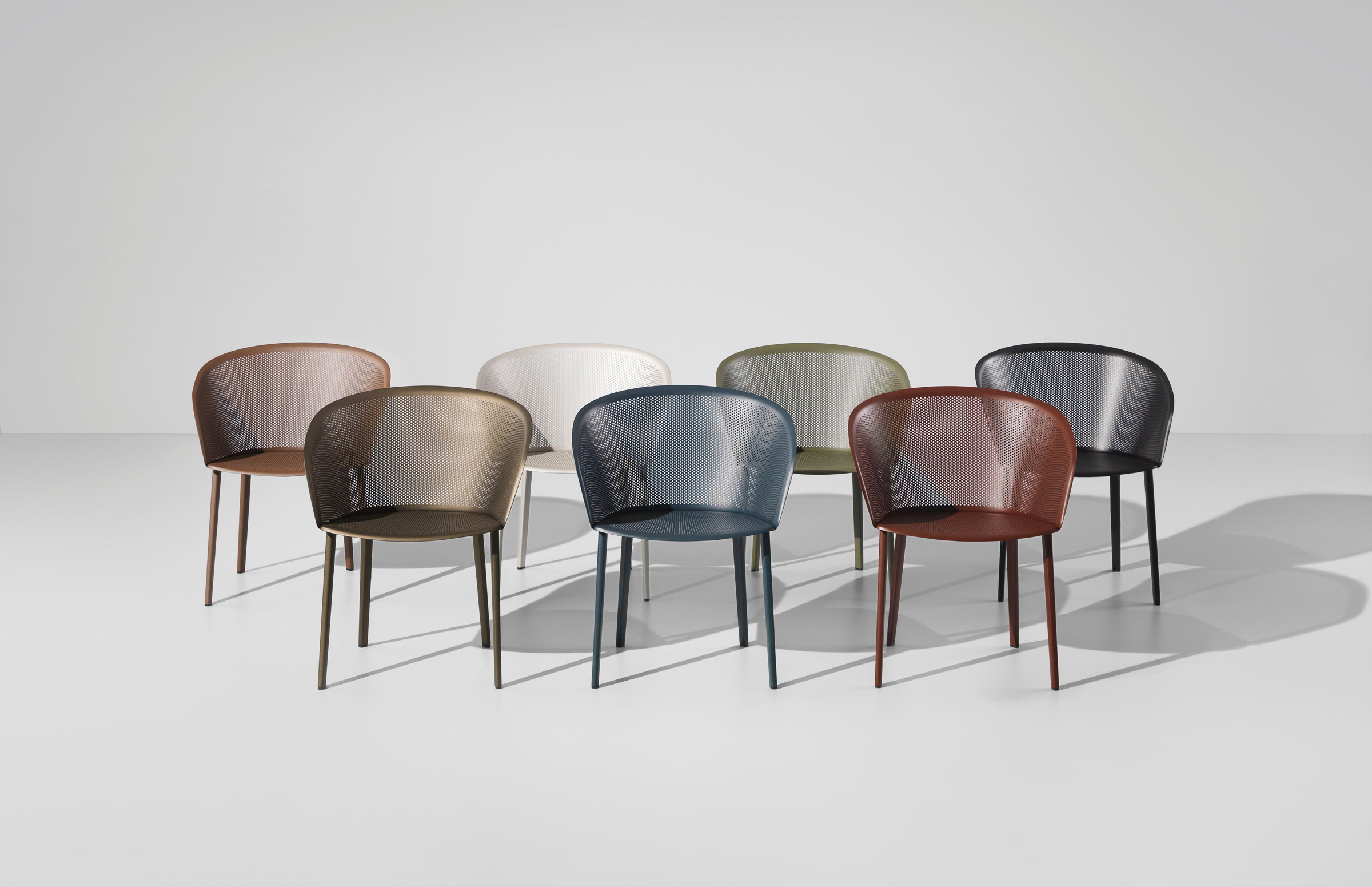 A series of organized holes is carefully punctured through the surface using a process employed for perforating metal sheets.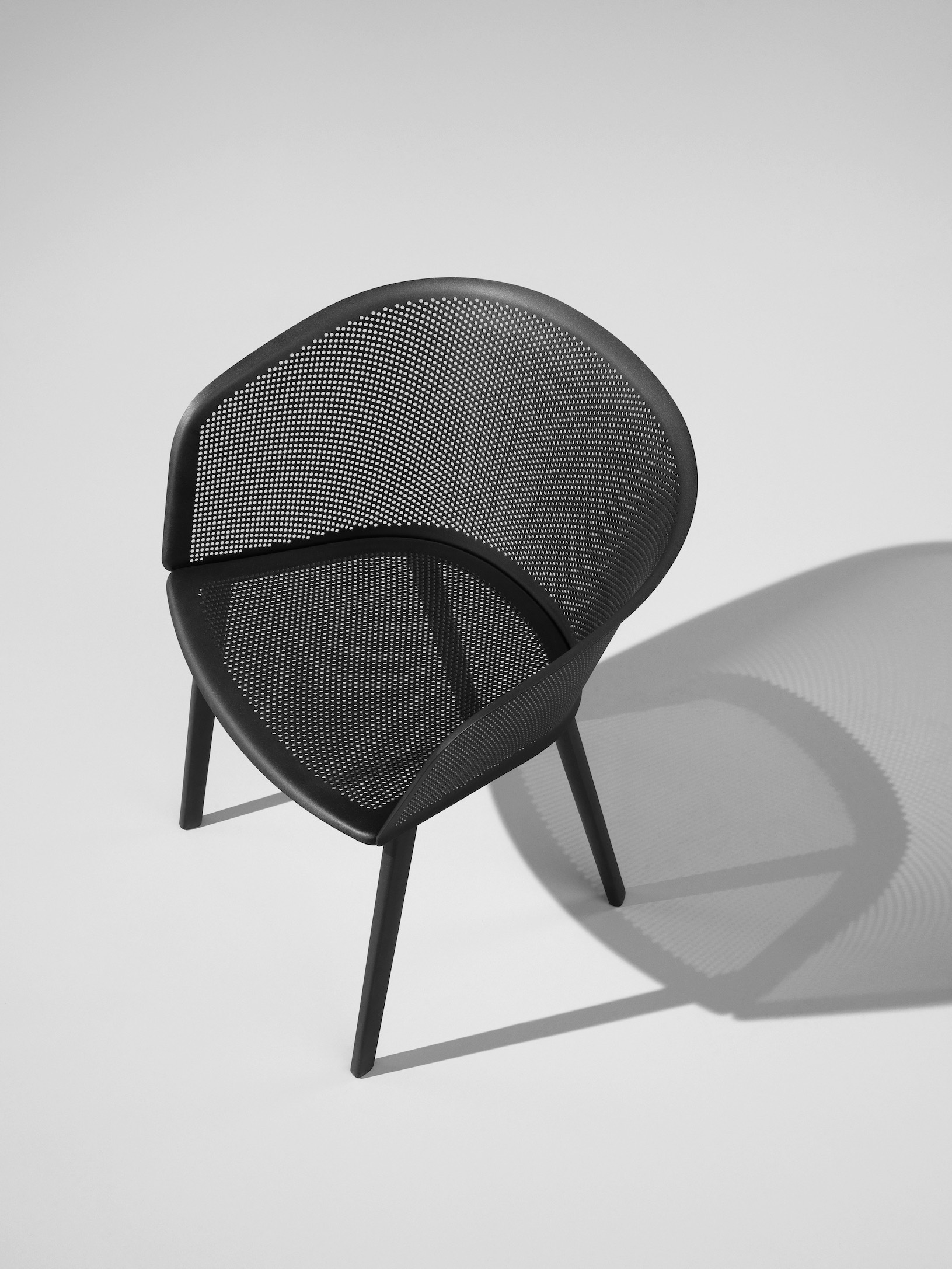 KETTAL GEOMETRICS FABRICS by Doshi Levien. The collection consists of a range of jacquard fabrics with five geometric patterns in bold colours designed to match the materials, textures and discreet shades of all Kettal Collections.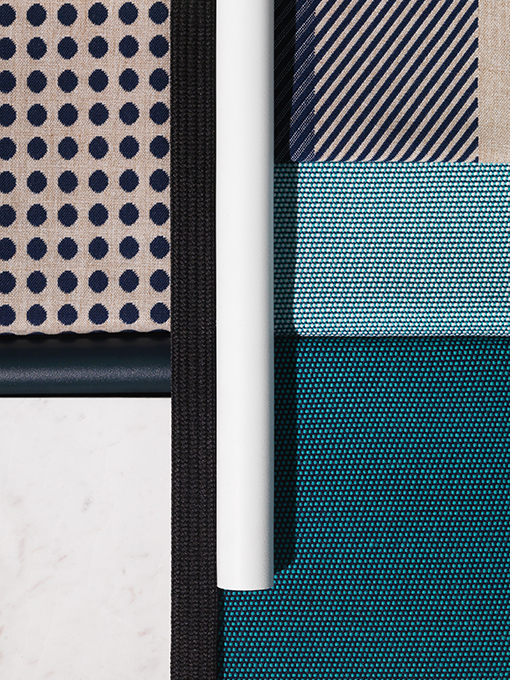 For more information: www.kettal.com
TREKU – Hall 3.2 Stand D034
Traditional and contemporary. These are the two souls of the Basque country-based furniture manufacturer TREKU, which was first established in 1947 by skilled cabinetmaker Jesus Aldabaldetrecu. The company, which is now one of the leading brands in the contemporary furniture industry, is recognized for practical high quality sideboards, tables and beds which can be customized to meet the taste and needs of clients. All the products are made from solid wood that is sourced exclusively from reforested woodlands. The careful execution of furniture results in the timeless and sophisticated quality of each product, featuring unique and playful elements of colour and intrigue.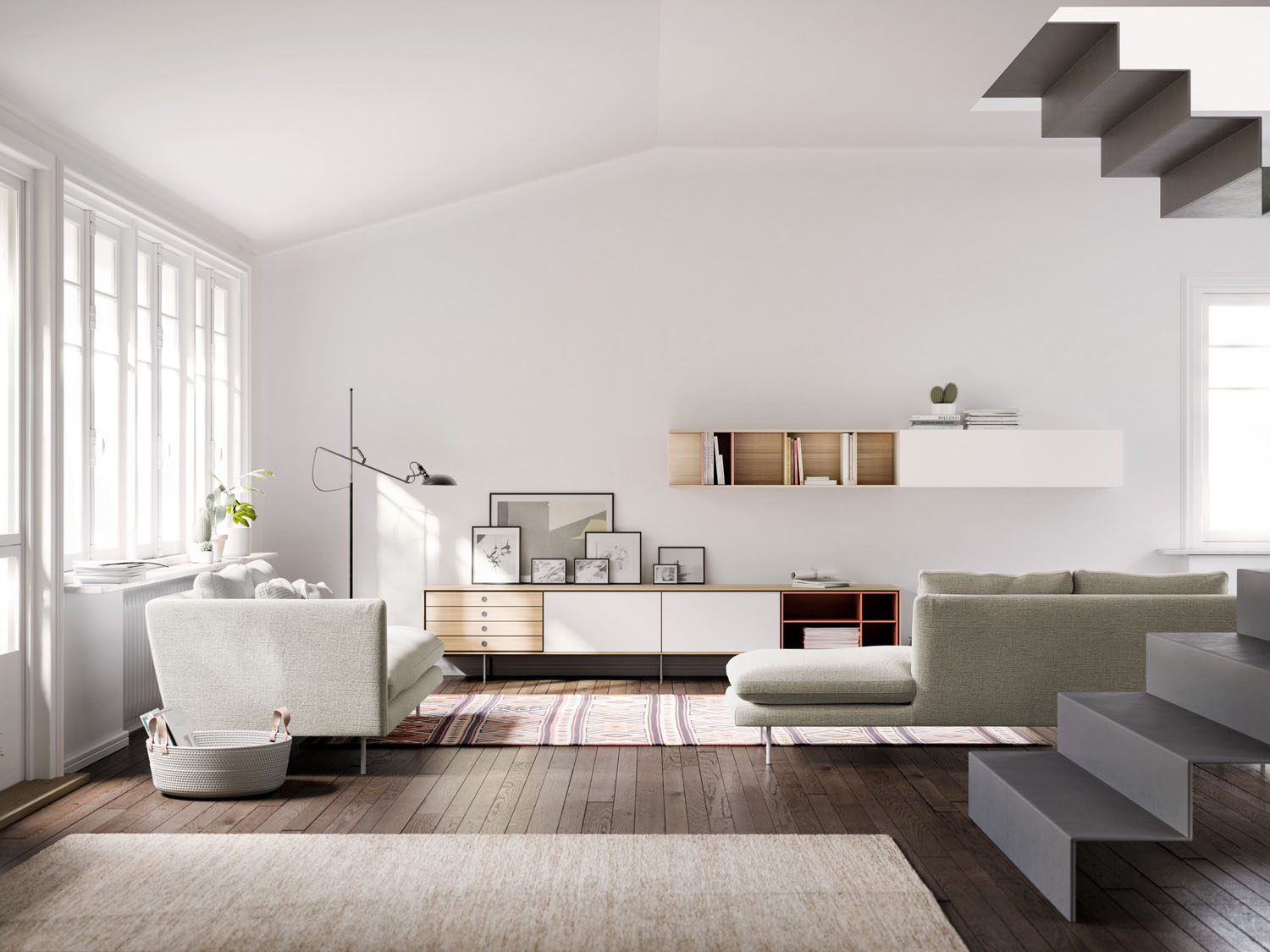 The LAUKI and AURA collections has been updated with the introduction of new finishes, legs and configuration possibilities.
LAUKI by Ibon Arrizabalaga. It is made up of multiple boxes that can be arranged in endless configurations: aligned on the floor, piled up or wall-mounted. Pieces are available in a wide range of sizes, finishes and functions (drawers, doors, open modules, etc.) that makes it possible to create endless configurations.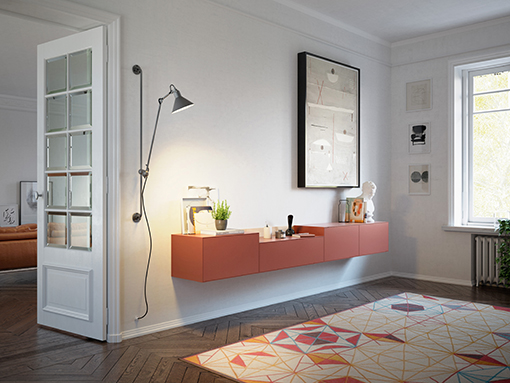 This way, with just a few different modules, you can design a solution for an entrance hall or any other room in the house. And by putting a larger number of them together, you can create a TV stand, a sideboard or even a filing cabinet for the office.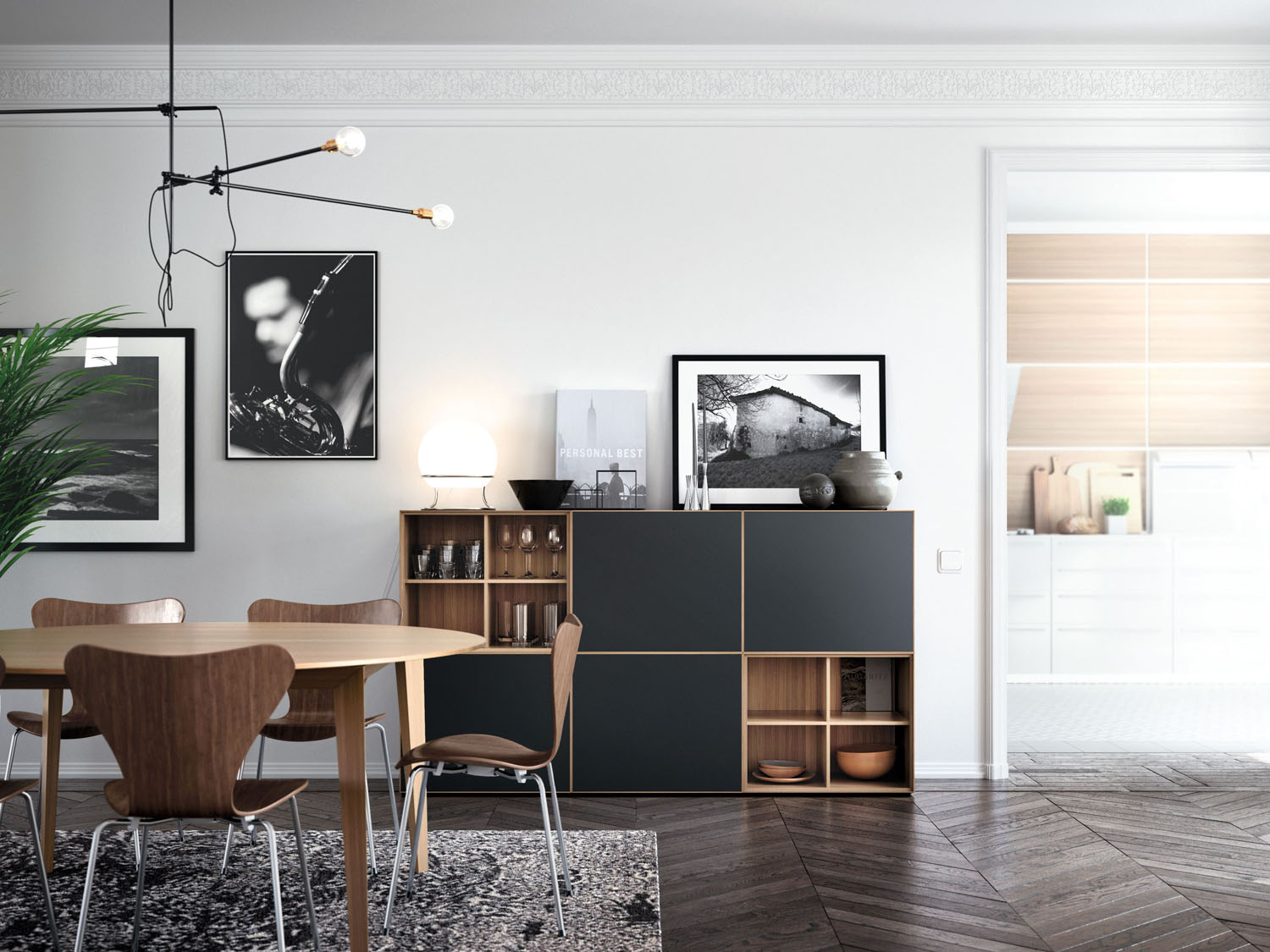 Although visually simple, the design includes some complicated features, such as the discreet half-centimetre frame that surrounds each box incorporating the push-to-open mechanism.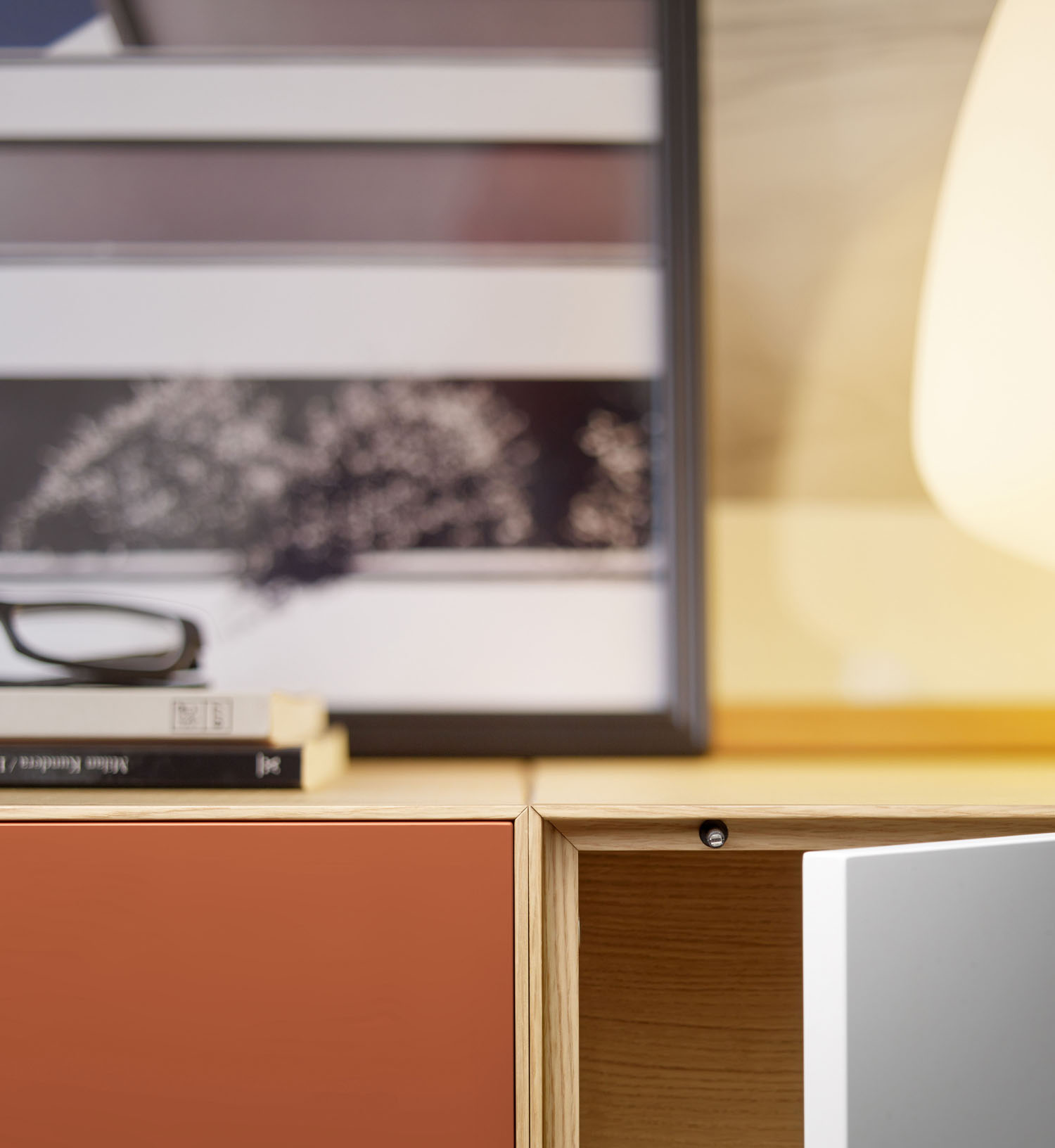 AURA by Angel Martí & Enrique Delamo. AURA has been conceived as a collection of sideboards and furniture for stylish living and dining rooms and entrance halls. Its retro design is inspired by the Nordic design culture, which is well-known for subtly combining tradition, natural textures and large doses of modernity.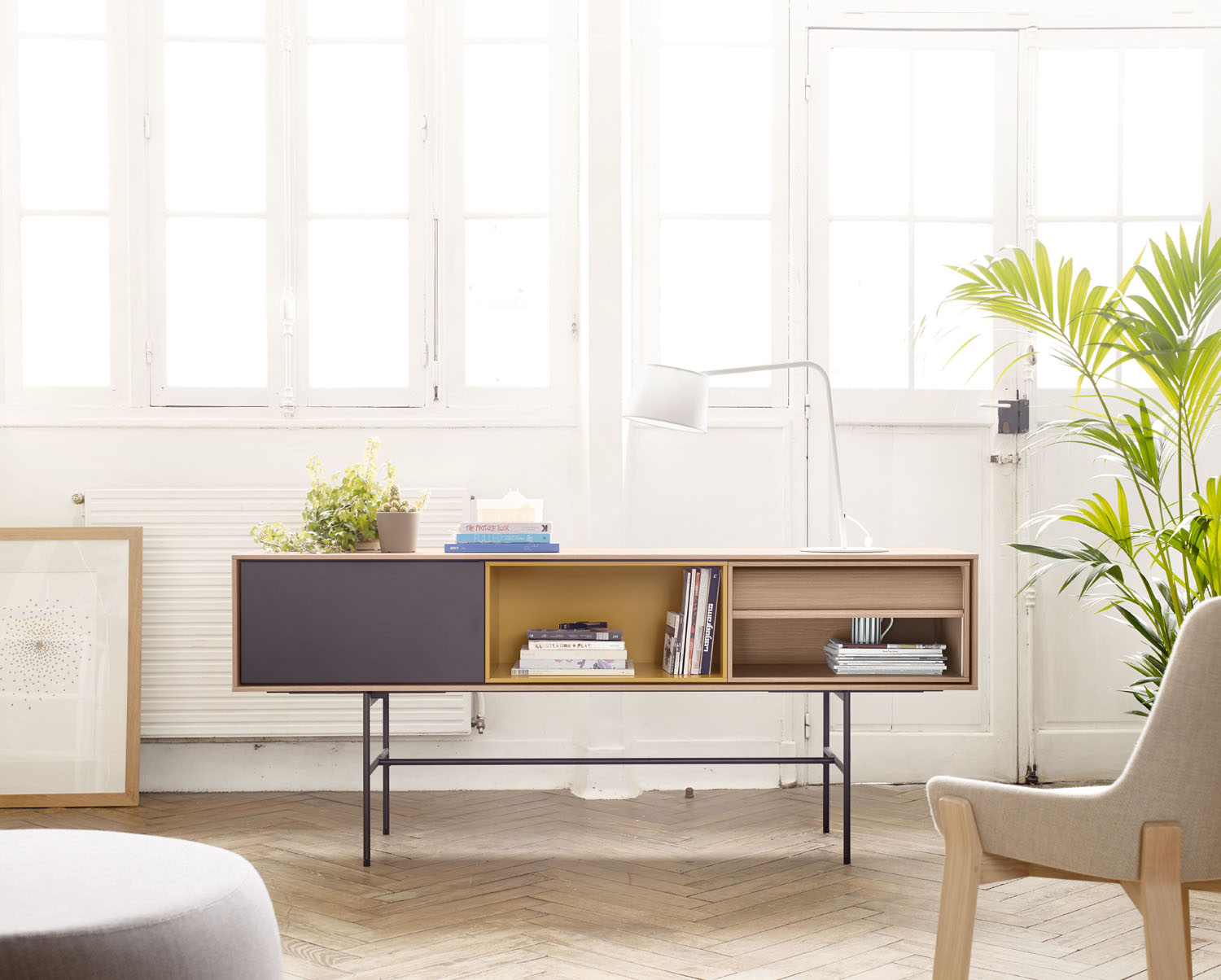 The result: a collection full of memories that gives off a very modern aura. The metal and wood legs have been specifically designed to enhance the retro and timeless look.
The finish is very important: walnut and oak wood with a hyper-natural finish can be combined with a range of lacquers in neutral and earth tones that match perfectly wood.
More information: www.treku.es