IMM Cologne 2017: FAMA sofas, armchairs & tables
January 5 / 2017
Those seeking a creative alternative to standard sofas and conventional living room furniture will be eager to know more about the new living room furniture just released by the Spanish FAMA for the next season. They have been specifically designed to create welcoming lounge places with plenty of comfortable seating, vibrant colours, and modern functionality. The type of place people would be glad to show off and just as glad to be welcomed into. Have a look and get ideas.
Hall 6.1 Stand C080
Very comfortable sofas that are made for living. A FAMA's sofa is not just a simple piece of the home décor, but -we dare say- a member of the family. It reflects you and shares with you the most intimate moments of your life: when you come back home and need to unwind, when you play with your children, when you welcome your friends or just relax in front of TV with your partner…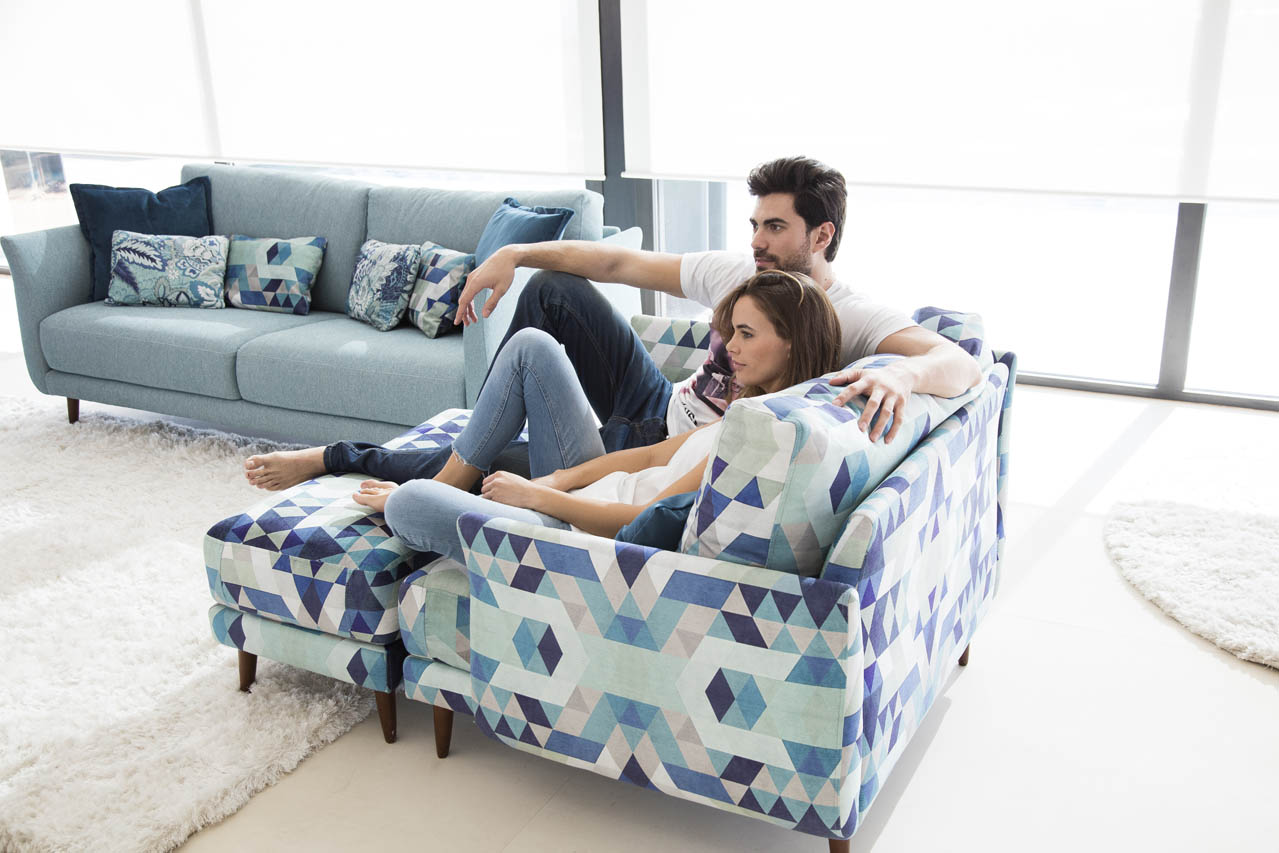 With innovative technologies as driving forces of their manufacturing processes, and experience and superb craftsmanship at the heart of their production, the Yecla-based firm prides itself on designing excellent quality sofas that achieve the perfect balance between contemporary style and luxurious comfort.
Designed for everyone. FAMA offers an extensive range of sofas with a variety of shapes, sizes and fabrics, so that clients can create their own sofa and adapt it to their needs and to the style of their home décor. The FAMA catalogue includes sofas suites, with corner units and chaise longues, relax armchairs, You&Me armchairs, recliners, chairs and tables and a new line of outdoor furniture.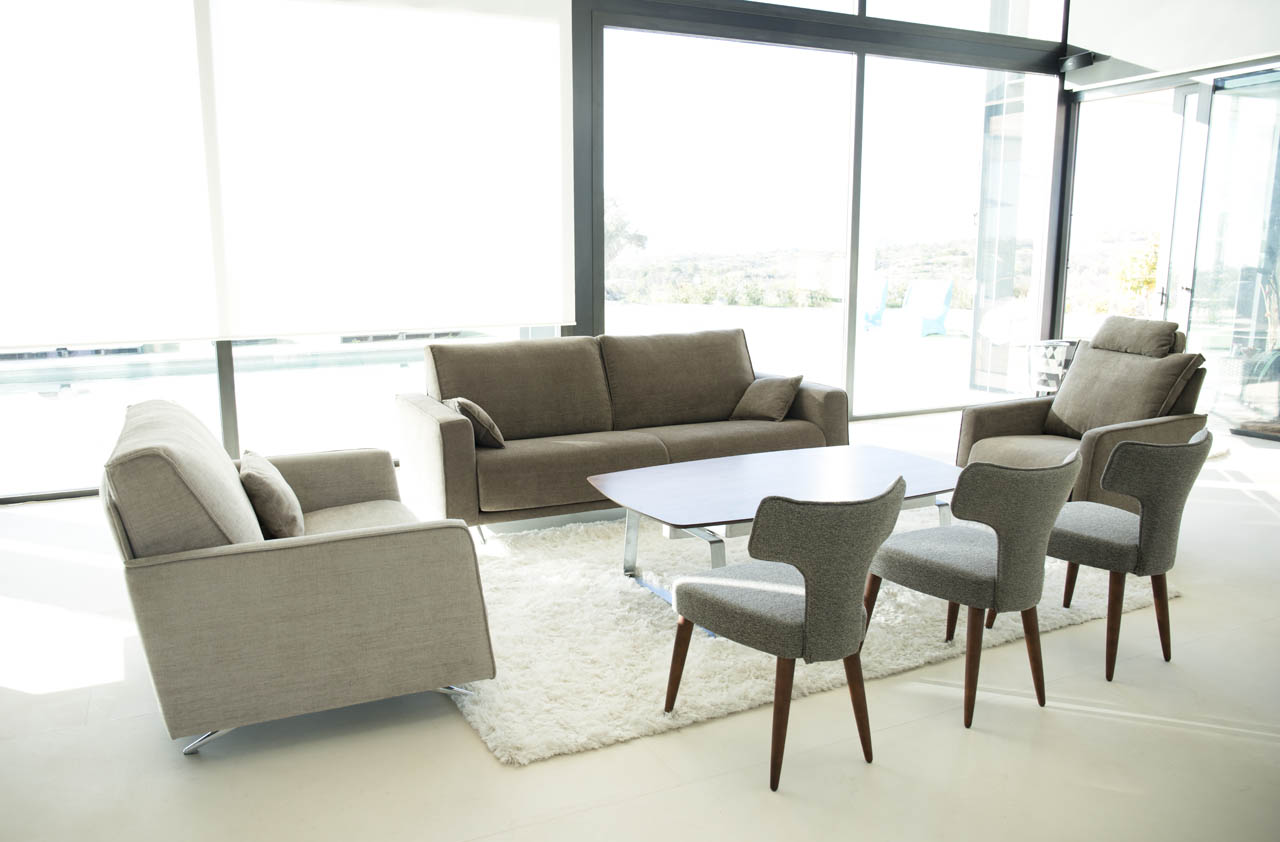 Upholstery fabrics full of personality and innate beauty. At FAMA fabrics play a key role and therefore they strive to keep up with the freshest trends extending their chart with new collections made of the best yarns, dyes and designs. Most of the fabrics are exclusive as they are fruit of the collaboration between the Fama's design department and its suppliers of upholsteries and leathers. Big firms of the Spanish textile industry, such as Interfabrics, Crevin, Comersan, Jover, Rioma, Mariano Farrugia or Imatex, have worked hand in hand with the in-house team in creating new designs and in combining fabrics with leathers, matching up new colours, testing new materials, all with the objective of offering new user-adaptable options.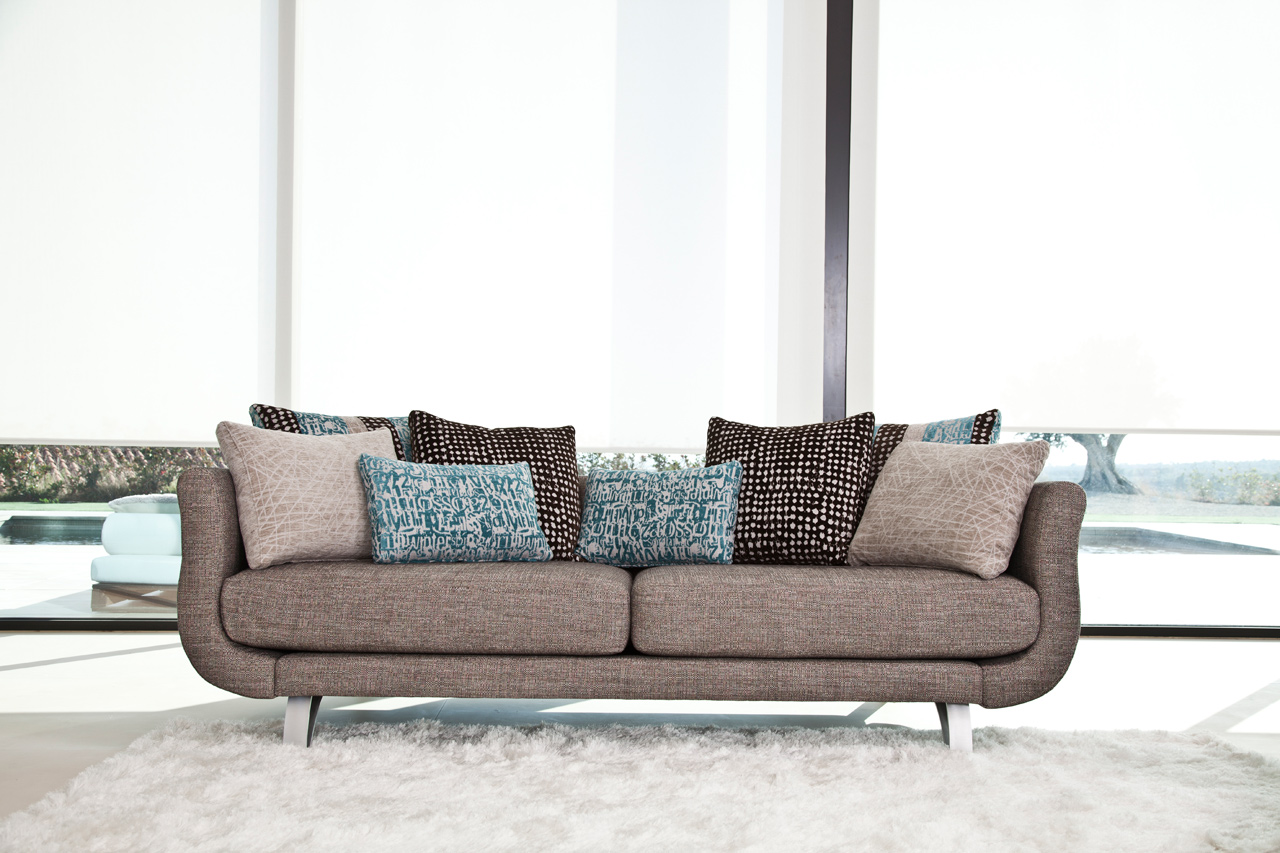 New models, such as the ASTORIA sofa and the INDI sofa-bed or the innovative CONNEC-TABLE enrich the catalogue with new intriguing design, hues and new high-tech functionalities.
The ASTORIA sofa and You&Me extra-large armchair
Inspired by the mid-century designs, ASTORIA is a seating programme that features a refined timeless aesthetic made of soft lines and charming decorative elements, such as the deep-buttoned backrest and the classic-inspired legs, a reminiscence of those of the 17th century.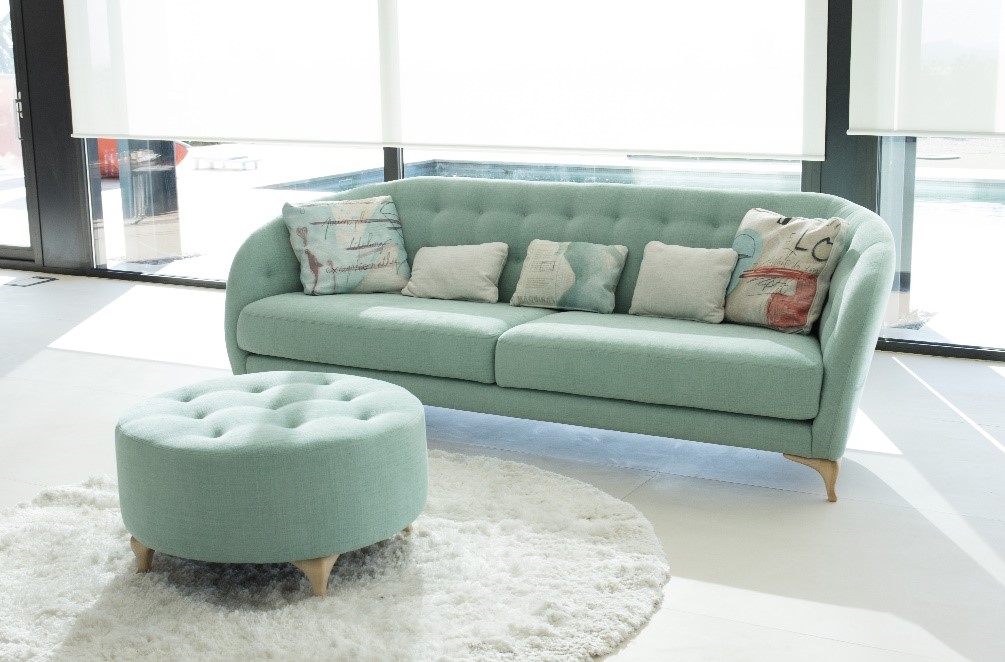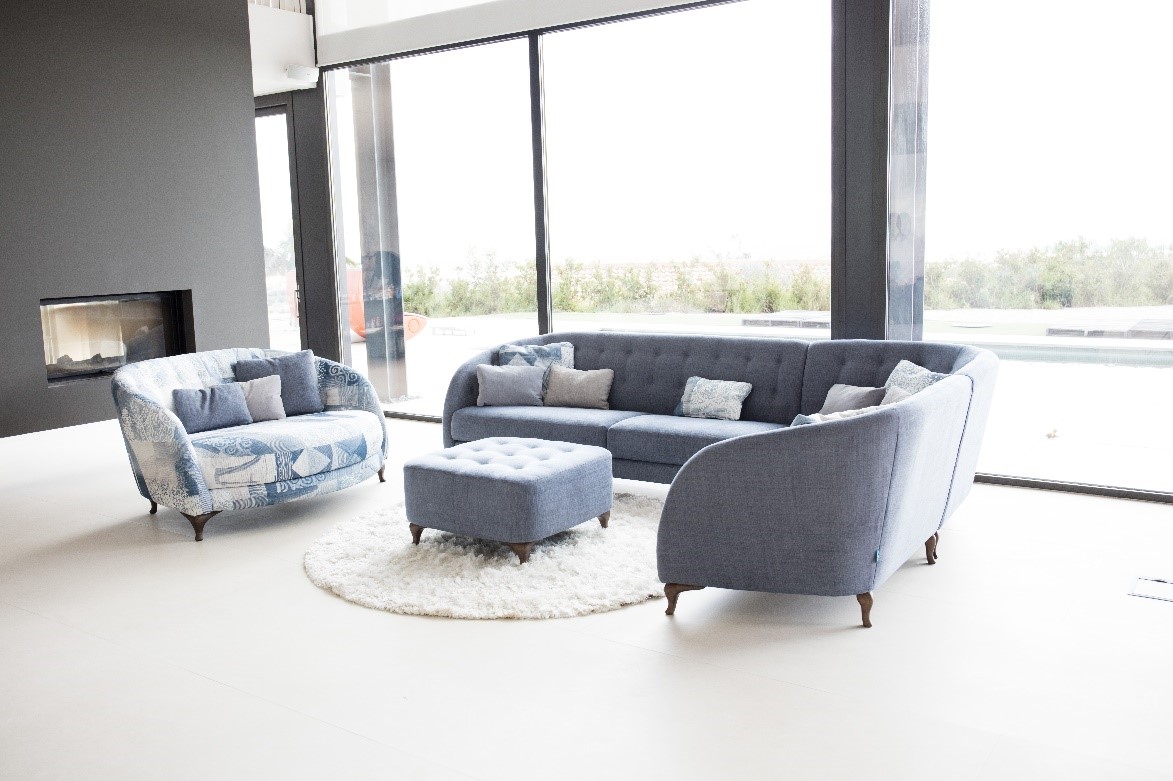 It also relaunches the former corner sofa with armrests on both sides and is completed by three different models of armchairs.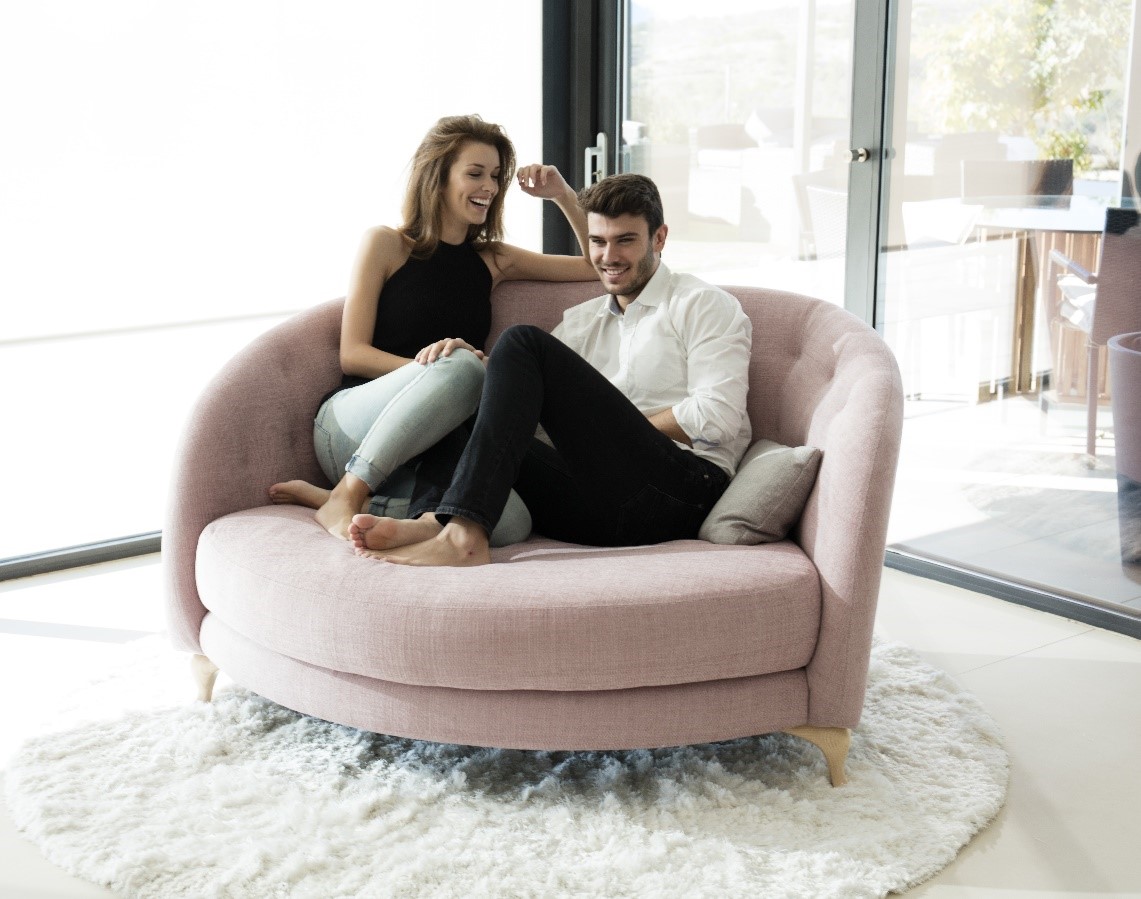 The INDY sofa-bed
It seemed almost impossible to create a new type of sofa bed, but it looks like they have succeeded. INDY is comfortable as a sofa but it is even better as a bed.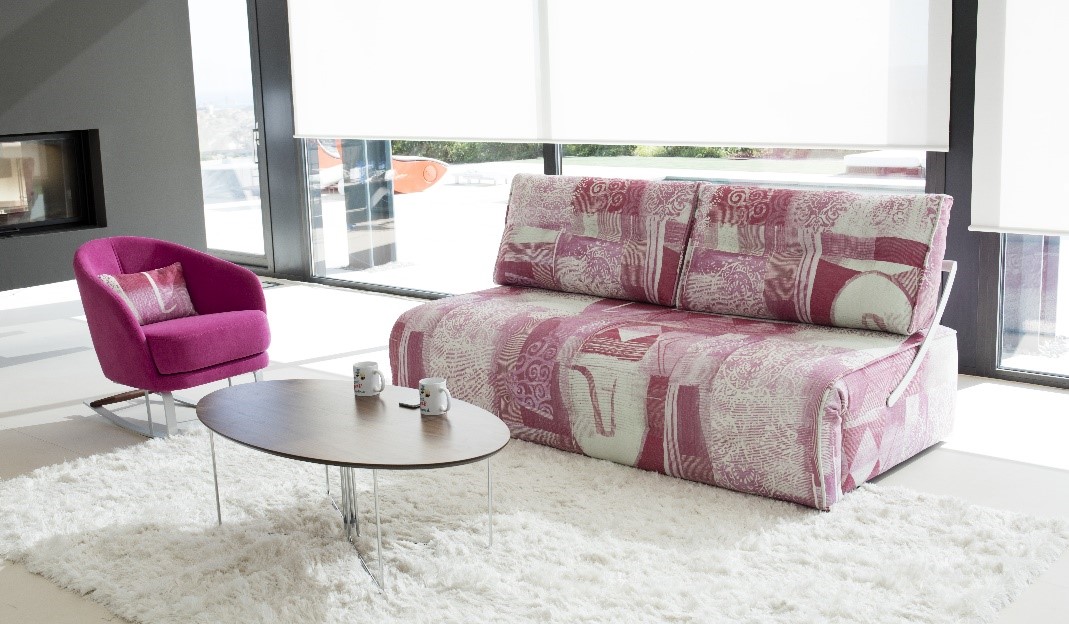 In fact, it is easily convertible into an amazing 140cm x 200cm bed. In addition, an ingenious motorised backrest system allows you to adjust the depth of the sofa and the position of the back, so that it can be used as a recliner sofa for 4 people.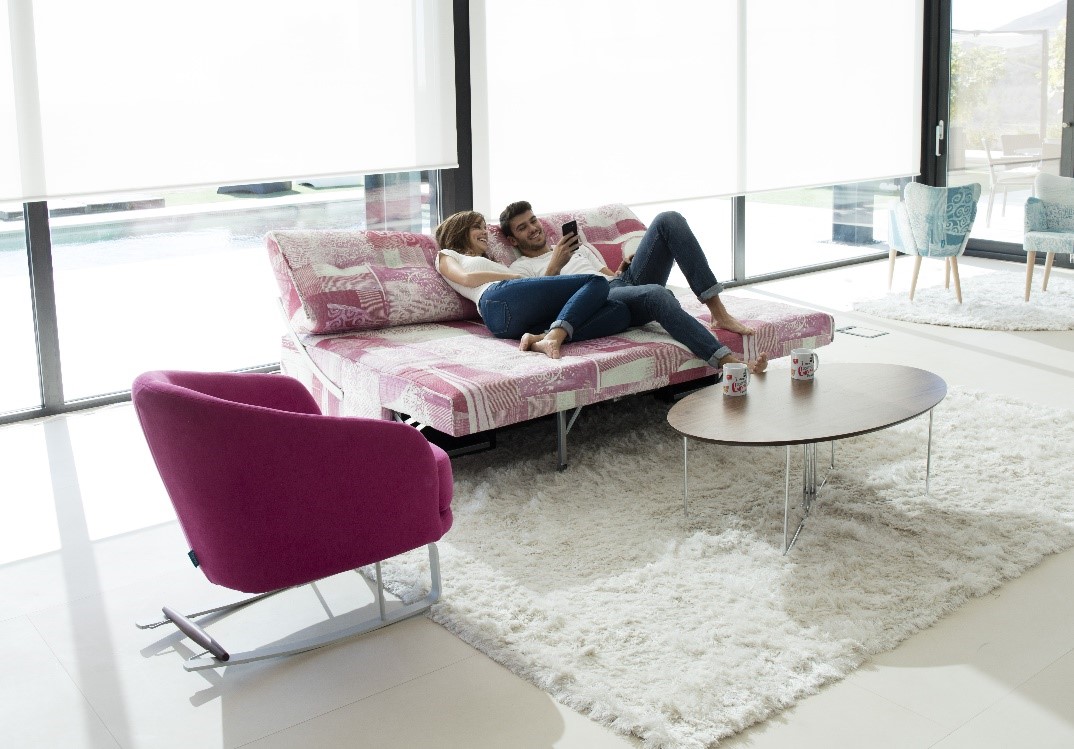 And last, but not least, the motorized system can be controlled directly from your Smartphone. INDY is also provided with storage boxes to put things away. Could you ask more?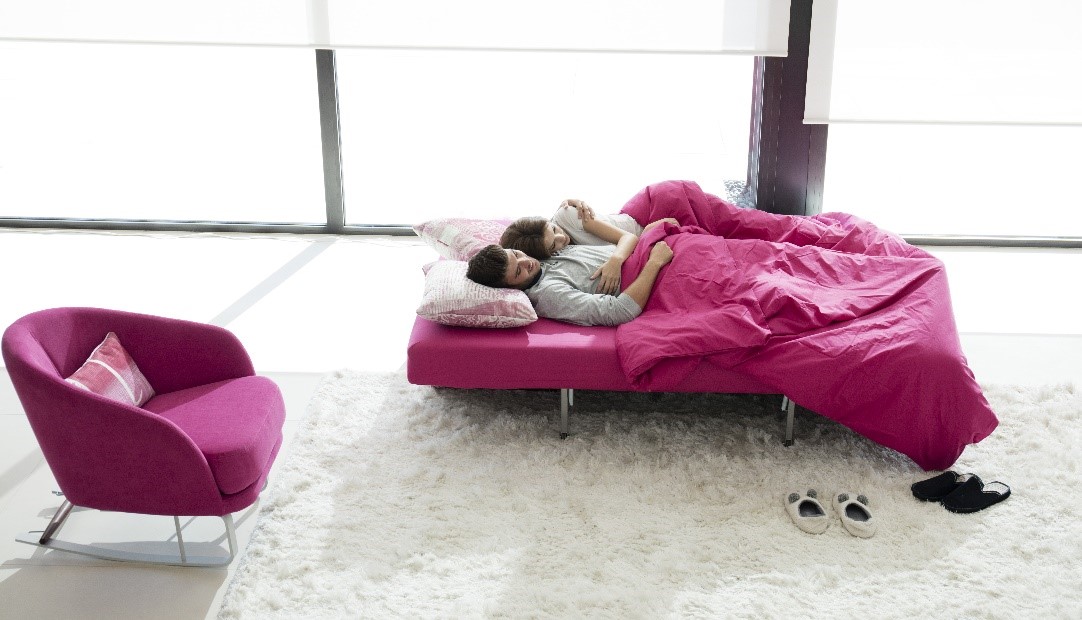 Watch the video to get more information>>>
The CONEC-TABLE side tables
Technology has really changed our habits and lifestyle and has also generate new needs. Electronic devices for example need to be kept charged and so at FAMA they had a bright idea: why not fusing a side table, a lamp and a simple mobile charging system?
And there you are: CONEC-TABLE, just to keep everything you need close at hand while you are lounging …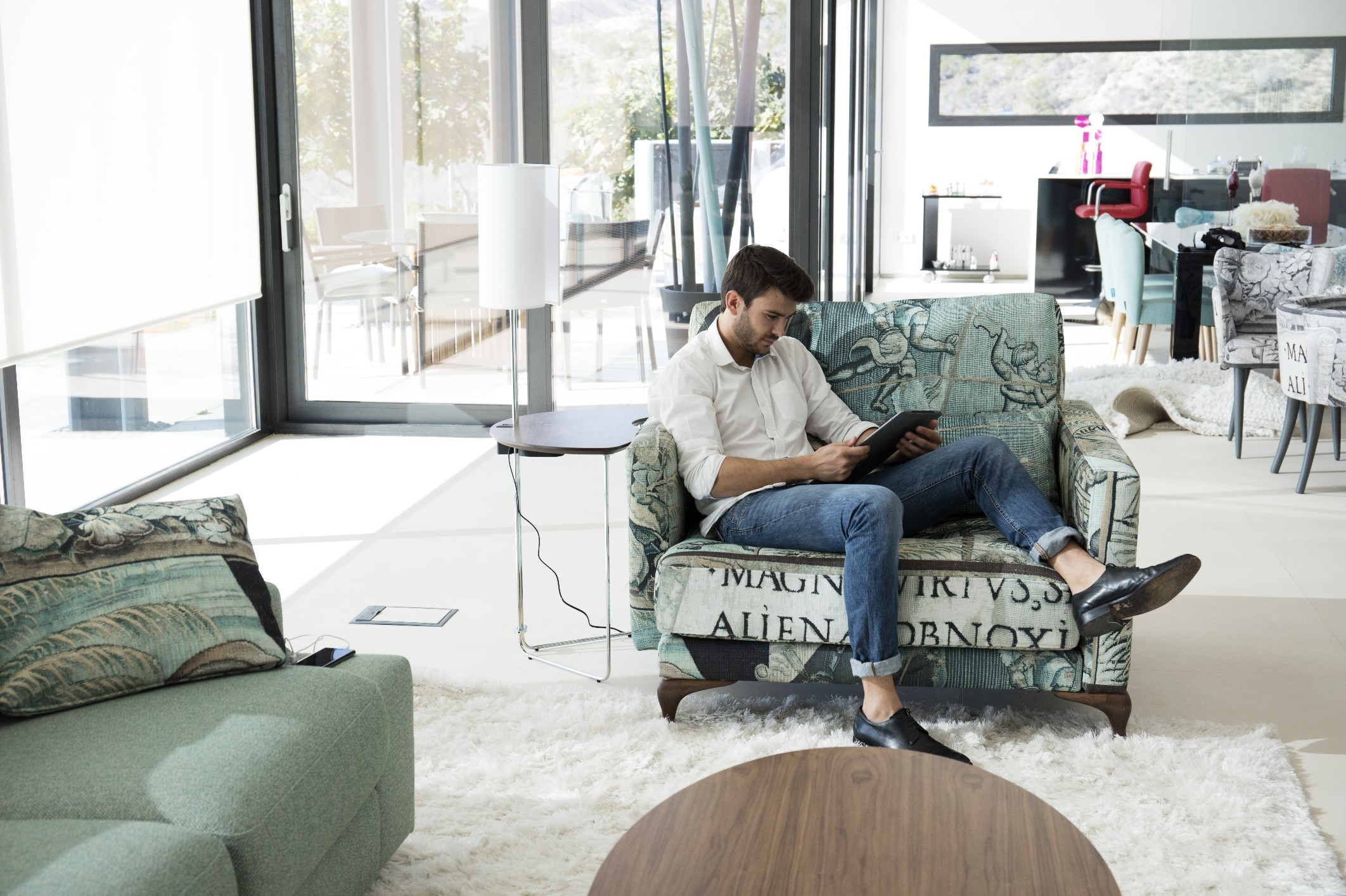 GINGER & FRED chairs
Ultra-comfortable for table-talk and after-dinner entertainment with family and friends. After Mili & Lalo, GINGER & FRED are the new nice chair duo of FAMA. They have been specifically designed to change the look of home dining spaces by providing elegant designs, functionality and exceptional comfort. They promise, you won't want to leave after dinner…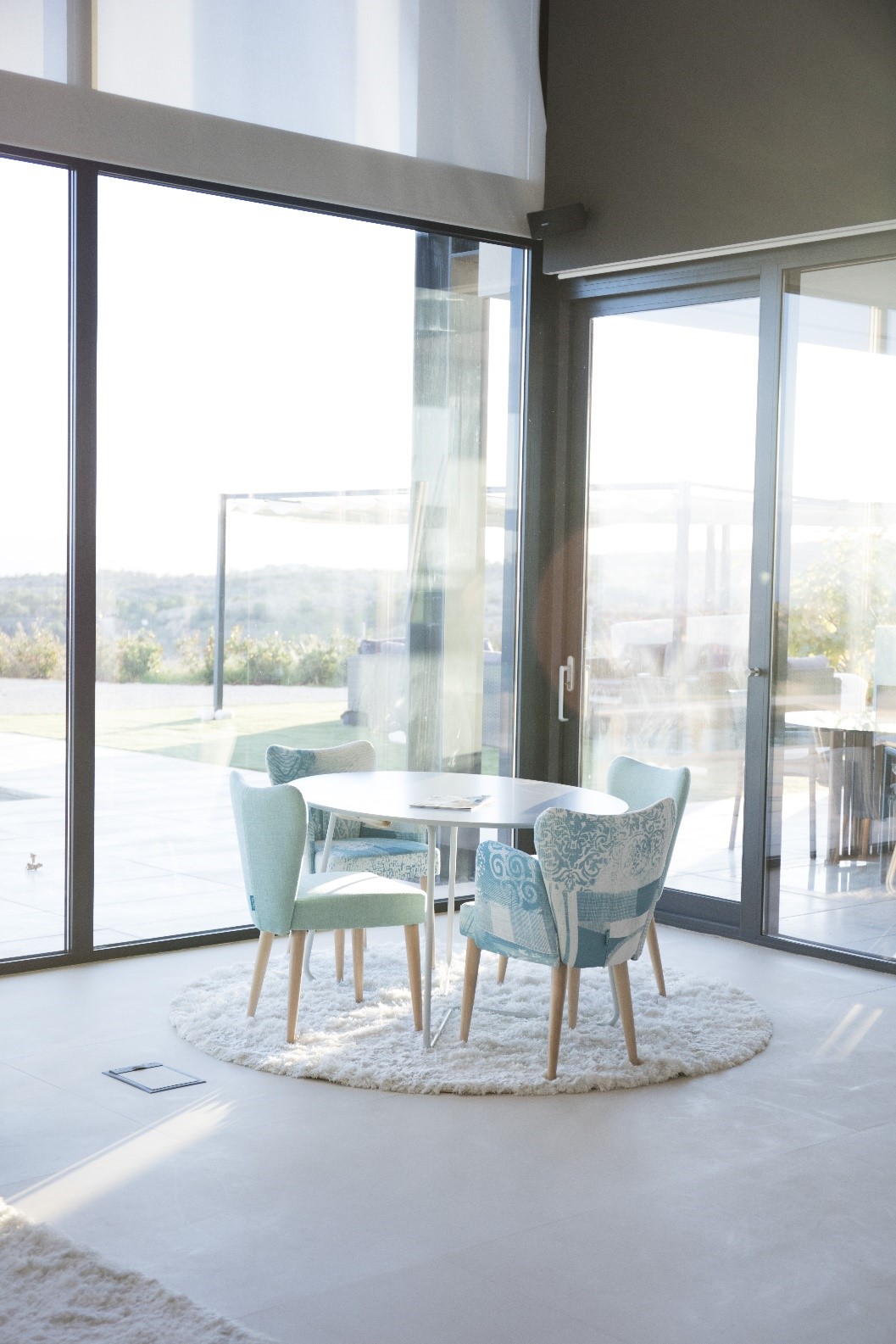 Other new launches, such as the ROMEO & JULIETA armchair, the KYLIAN and KOMBO rocking chairs, the BOSTON COMPACT sofa and the CALESSI sofa will be presented to the German audience in their stand together with the most iconic models of the brands.
Get more info: www.fama.es