imm cologne 2020: DUPEN. Mattresses for the best sleeping comfort
December 16 / 2019
At first glance, all mattresses may look similar, but it is precisely this sector that depends a lot on evolution through innovation and technology. Founded in 1966 and specialized in the manufacturing and distribution of bedroom furniture, mattresses and bedding products, DUPEN – the core brand of the DUPEN Group – has strived to invest in research and development, adopting the latest technology to improve products and materials.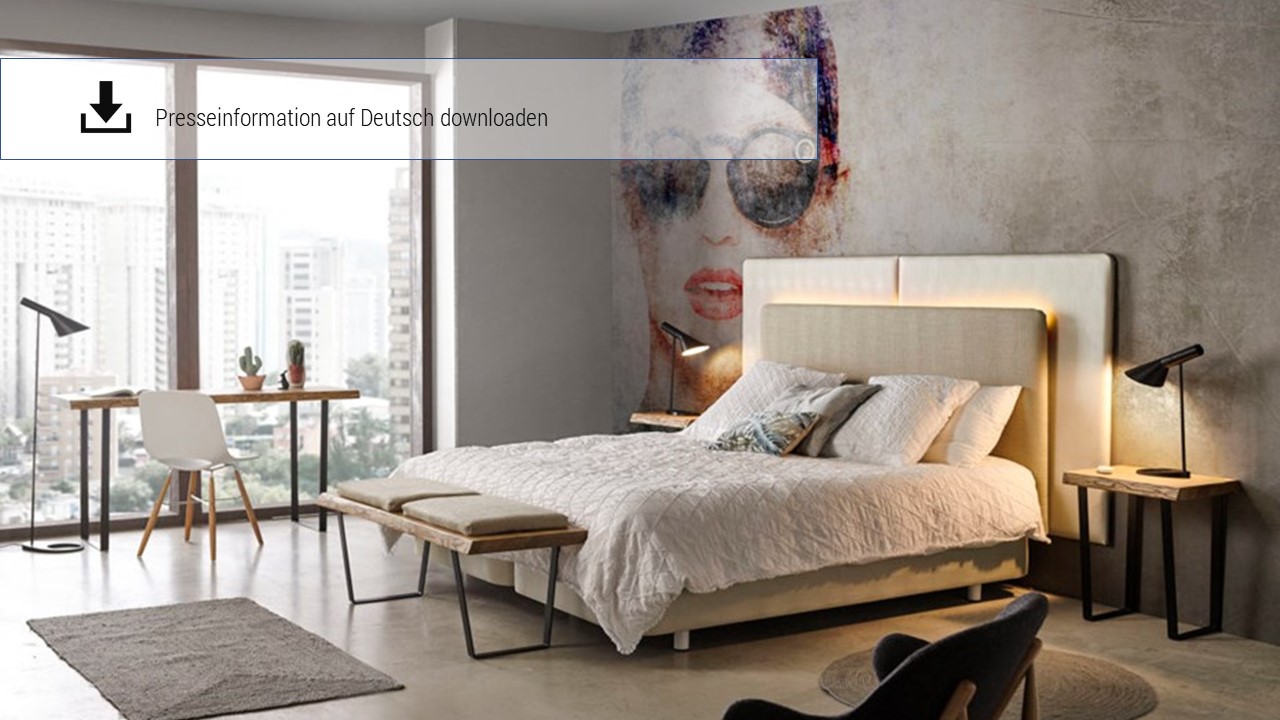 furniture for the hospitality sector
From every detail, stitch, filling and support mechanism, DUPEN has developed sleeping systems specifically studied to make a vital contribution to a good sleep and physical relaxation. Support, temperature-regulating properties and quality textile interact in every DUPEN's mattress to adapt it to every body's temperature, weight and shape for a deep and restorative sleep.
The range of mattresses produced by the brand is huge, including from natural and memory foam mattresses to the highly innovative graphene and HR mattresses. The offer is complemented by pillow, bedding products and contemporary bedroom furniture that meet the highest standards in the market.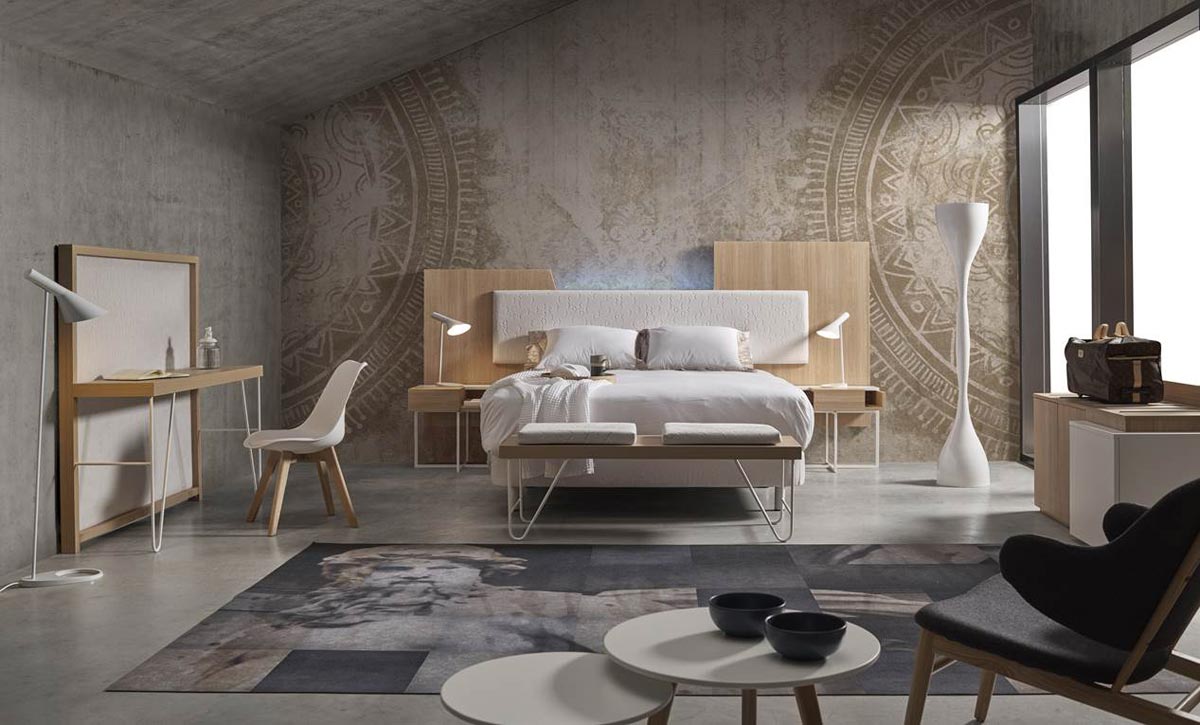 Hotel guest room. DUPEN environment
At the imm cologne 2020, in the Home Sleep sector, DUPEN presents a selection of mattresses with are the result of its research and development in this field to achieve better materials, more environment-friendly and committed with wellness aspirations.
The most advanced coil systems of pocket and multi pocket springs

Adequate support and sleep quality depend on different factors, the most important being the type of inner filling or system. If pocket springs are the foundation of high-quality mattresses, mini pocket spring mattress bring comfort and support to the extreme. Such as the PLATINIUM mattress that features a high-density foam core topped with minipocket spring for greater comfort, adaptability and a better night's rest.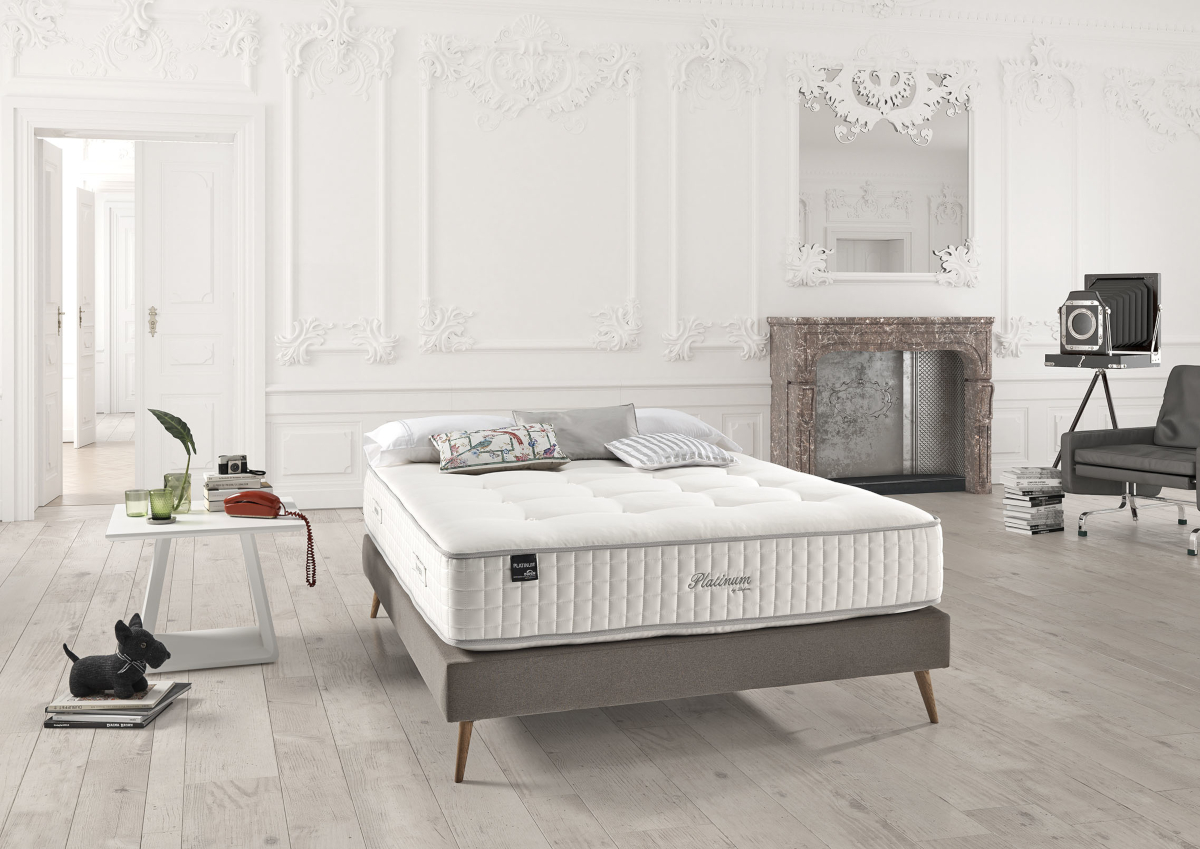 PLATINUM mattress. DUPEN
Even further goes the GOLD mattress, which multiplies the comfort and offers a perfect independence in your sleep thanks to the double multi pocket spring layer – pocket spring filling topped with a mini pocket spring layer – and a density of 1,876 springs/mattress in the dimension 150X190cm.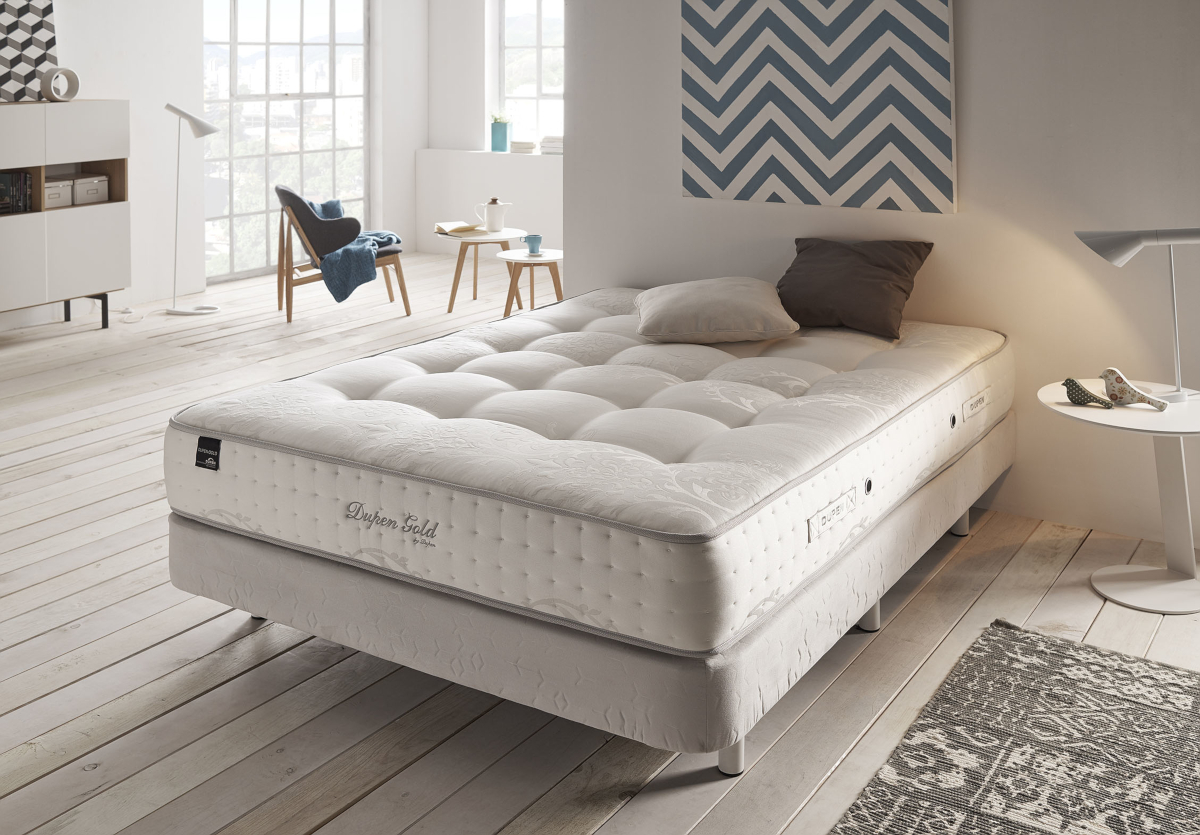 DUPEN GOLD mattress. DUPEN
Both mattresses are made of the best natural materials – cotton and virgin wool – and are embellished by an exclusive deluxe quilting. Side handle make it easier to move the mattresses.
Innovation in memory foam mattresses
DUPEN is also synonymous with innovation in memory foam mattresses, which are soft and resilient, and spread the body weight evenly to promote restful sleep and better blood circulation. This is the case of the ELEGANCE mattress, which incorporates an innovative topper system made with memory foam and 3D fabric.
ELEGANCE mattress. DUPEN
With a pocket spring core, this top-quality memory foam mattress is not only elegant, but it also adapts perfectly to the body mass distributing weight and aligning the spine.
Bedroom furniture
The firm has developed a complete line of bedrooms specifically designed to meet all the requirements of the home and hospitality markets. Charming and chic, the upholstered beds come in a wide range of different fabrics and finishes including very stylish velvets with both neutral and livelier colours.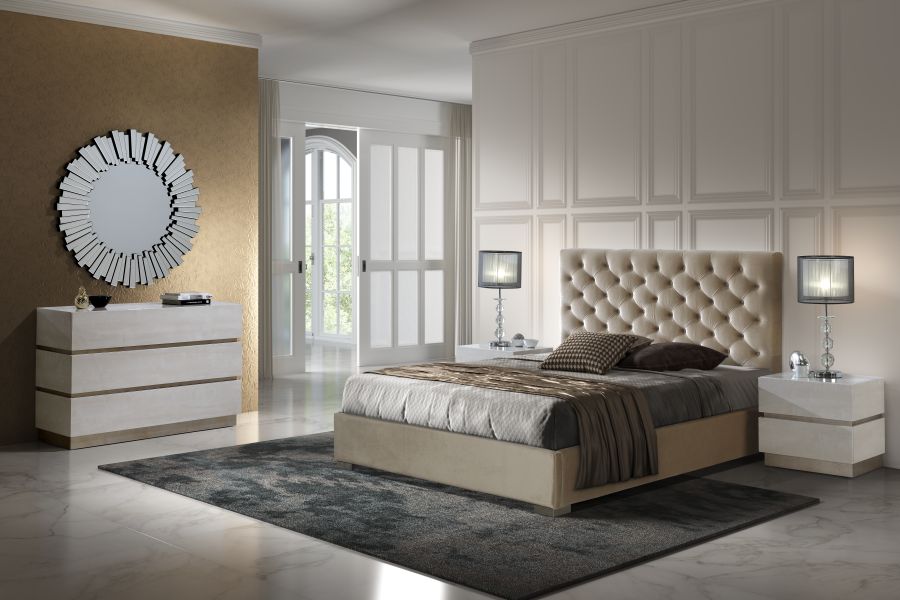 GALA bedroom. DUPEN
Some headboards feature precious deep-buttoned upholsteries, while others are embellished by nail trims and chromed elements.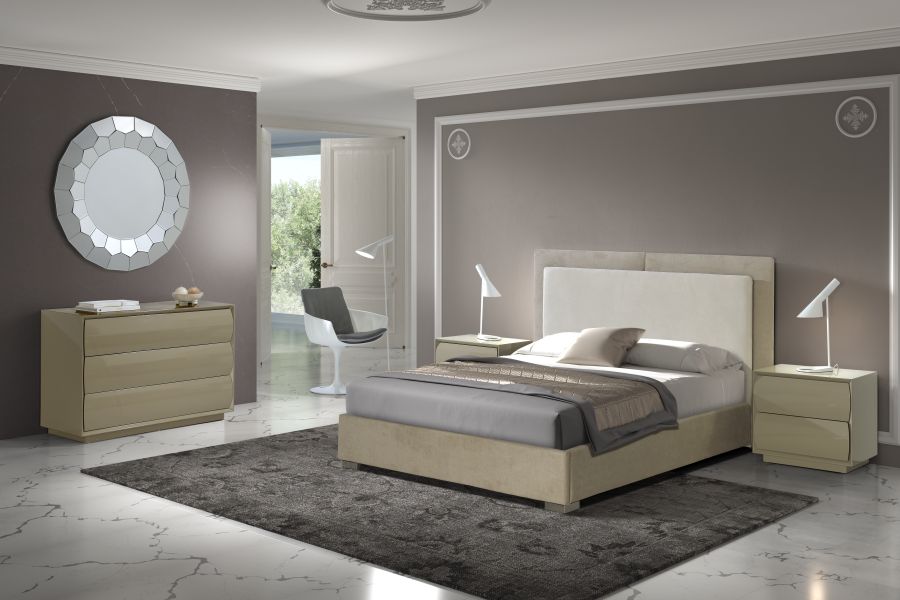 TELMA bedroom. DUPEN
Bed and headboards come in all sizes and beds can be with or without storage options.
DUPEN, an innovative and eco-friendly company
DUPEN is a leading company in Spain in the mattress and rest sector. Since its foundation in 1966, the company has been innovating in design and manufacturing process in order to improve the quality of its products. And all this with a focus on sustainability, as DUPEN is strongly committed to reducing its impact on the environment mainly in two ways: by using solar as a source of renewable, clean energy and by incorporating ecological materials into the production of mattresses.
The objective of Dupen is not only to offer mattresses of the highest quality and design, but to provide a plus or added value to the customer that goes beyond the product itself. They strive to exceed the expectations of clients either by offering a one-of-a-kind rest experience and innovative, environmental-friendly materials or by ensuring certain benefits, such as guarantees that are superior to those established by the norm.
IMM Cologne location: Hall 9.1 | Stand A011
For more information: www.dupen.com