imm cologne 2020. FENICIA MOBILIARIO. Clever furnishing solutions for contemporary spaces
January 3 / 2020
Based in Paiporta (Valencia), FENICIA MOBILIARIO designs and manufactures furniture that captures and shapes modern trends and lifestyles. With a long experience in supplying the market with furniture for bedrooms and dining and living rooms, the company strives to produce highly competitive products that efficiently combine contemporary designs – always in tune with the today's trends and lifestyles-, good quality materials and a price affordable to most consumers.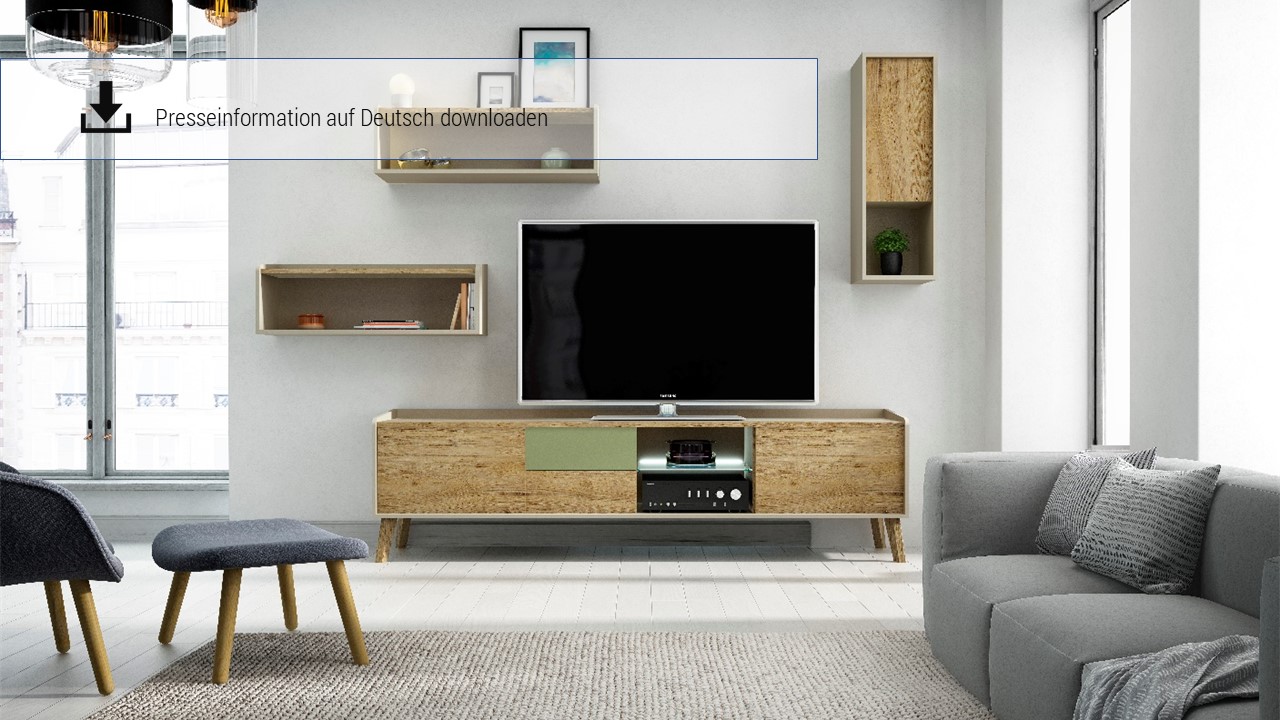 LOFT bedroom. FENICIA MOBILIARIO

Their collections pay a lot of attention to fashion trends, but they are also highly practical and durable and offer clever solutions that meet the highest expectations of consumers. The beauty of their furniture designs is that they have a stylish simplicity that will compliment any décor and will look fresh and eye catching in years to come.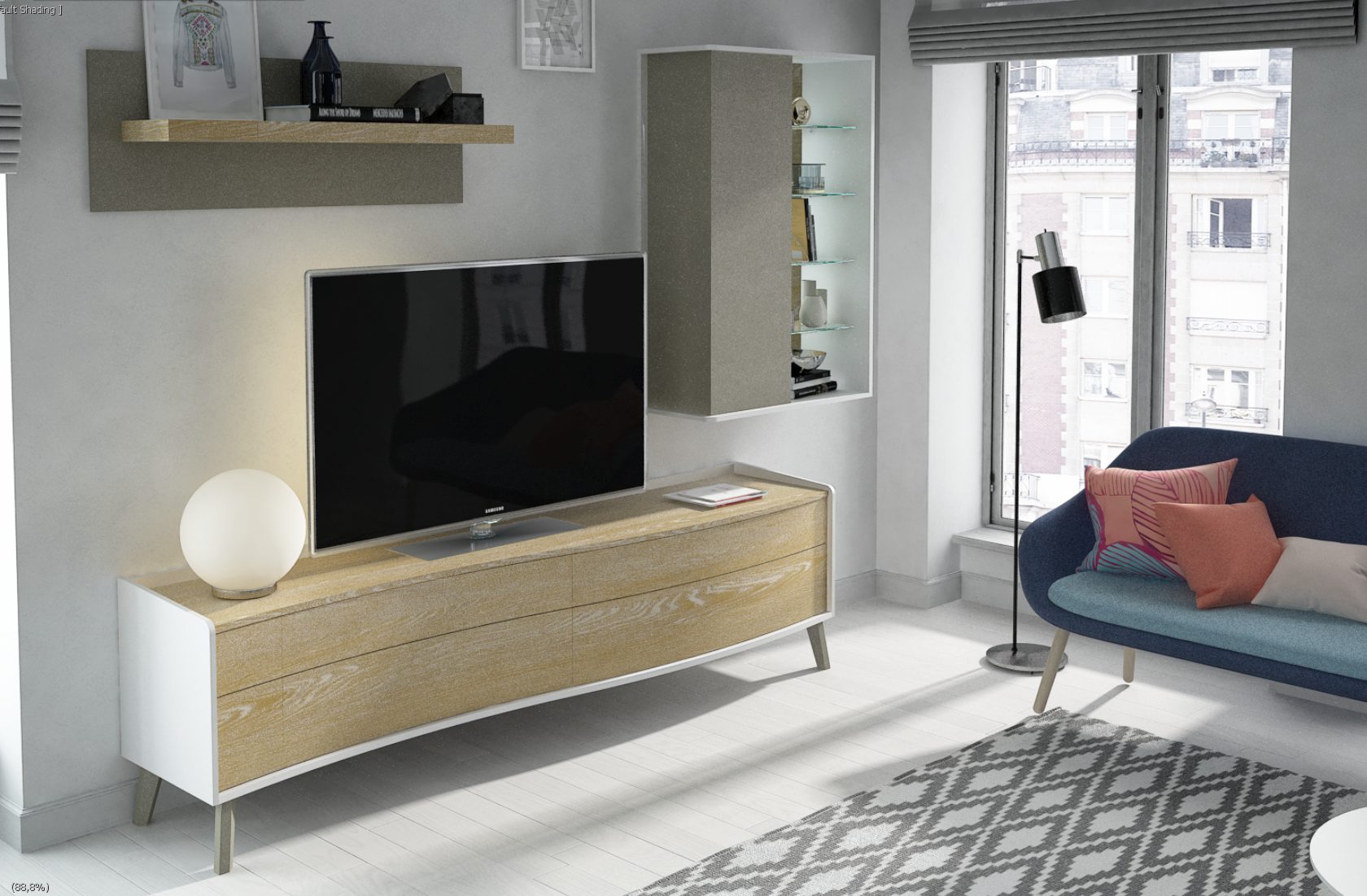 LUXOR sideboard. FENICIA MOBILIARIO
Starting from an experience of more than 30 years in the sectors, they continually research and innovate in production processes and materials in order to offer a full spectrum of clever products for every living area at home. The range of materials used is quite wide including natural veneers, high-gloss and matt lacquers, curved lacquers and high-quality melamine.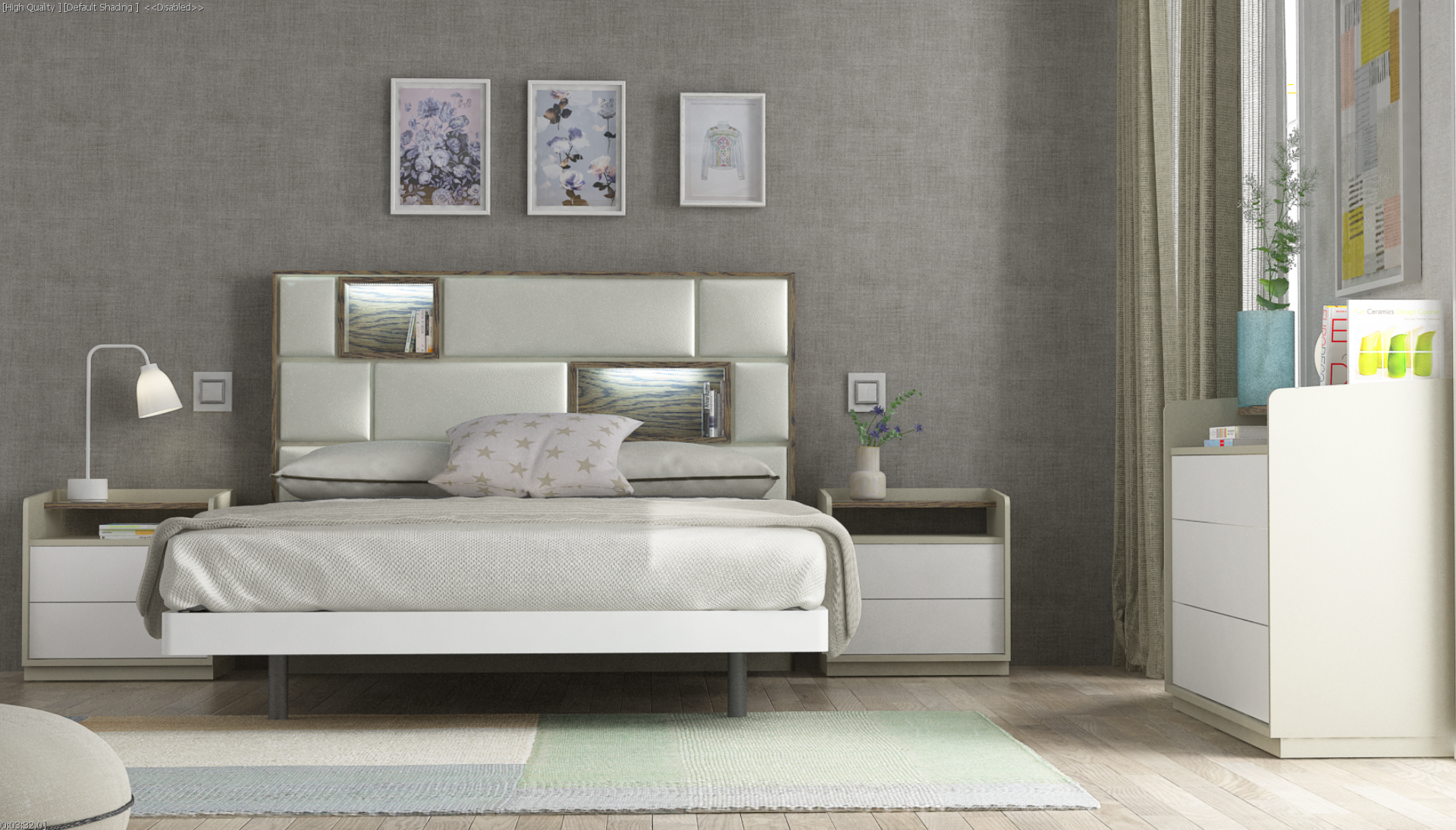 LUXOR bedroom. FENICIA MOBILIARIO
This commitment with high quality standards, make it possible that any new collection represents an improvement in relation to previous ones, positioning at the same time the brand as one of Spain's leading manufacturers of contemporary furniture.
LUXOR collection, modularity for great creativity
An exquisite combination of straight lines and curves shape the practical living room and bedroom furniture of the refined LUXOR collection. Living room furniture comes in different dimensions and include display cabinets, bar cabinet, sideboards, coffee tables, TV stands, wall units and shelves that can be combined to fit every space seamlessly.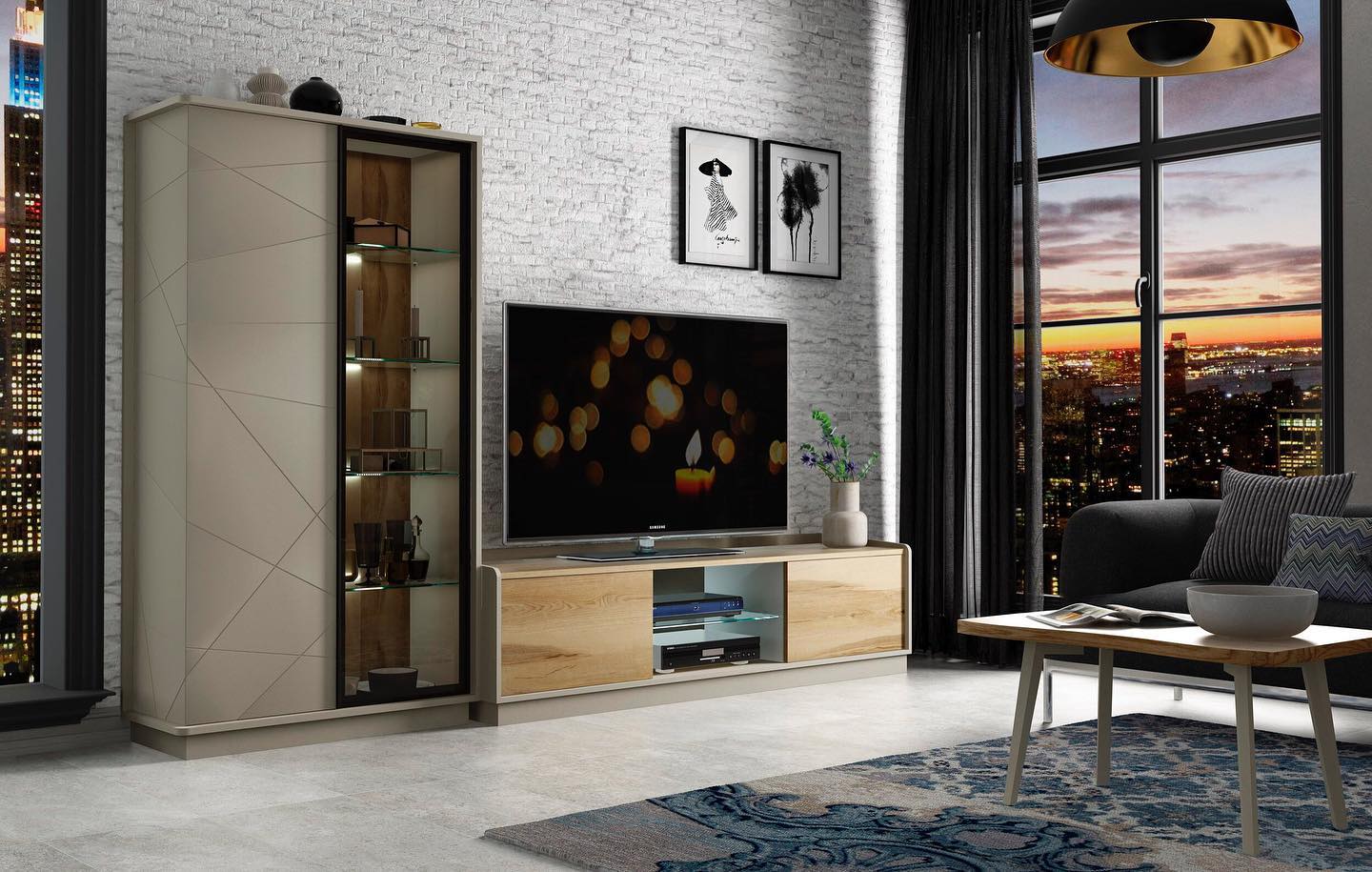 LUXOR living room furniture. FENICIA MOBILIARIO
Providing storage options with a new twist, the media units are modular solutions with strong character that add a decorative touch to any room. They work equally well also as stand-alone piece.
Curved surfaces, glass, lacquers, wood, tinted or natural, can be mixed-and-matched to achieve the look required. On lacquered fronts the intersection of lines is used to create unique aesthetic effects and give an extra contemporary touch to the look.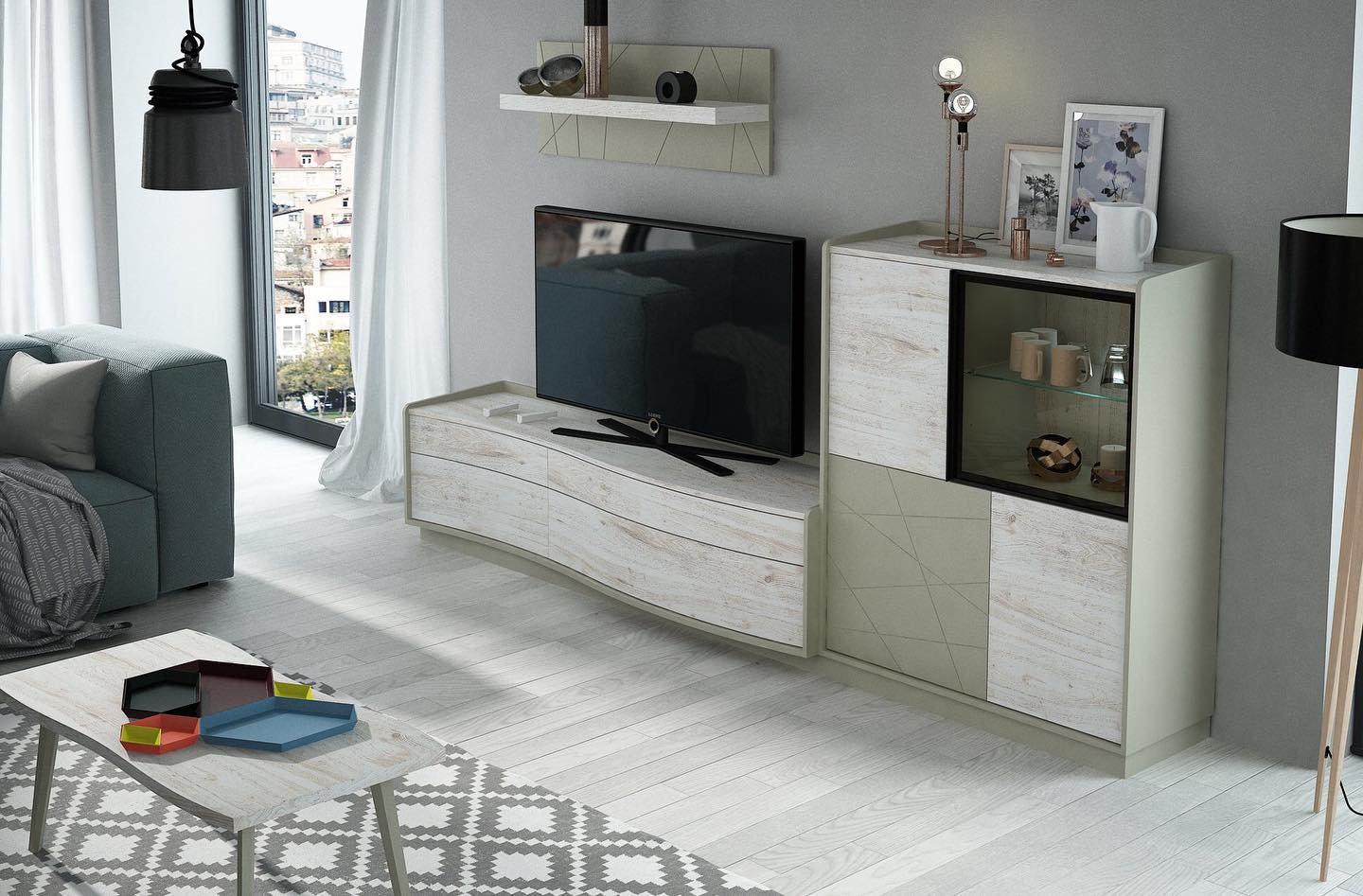 LUXOR living room furniture. FENICIA MOBILIARIO
This extended range of finishes has also been applied to the bedroom line, which is embellished by beautiful headboards that, with their strong character and unique features, are aimed at turning into the focus of the décor. Upholstered or made of a combination of lacquers and wood, they integrate small shelves for additional storage and lights.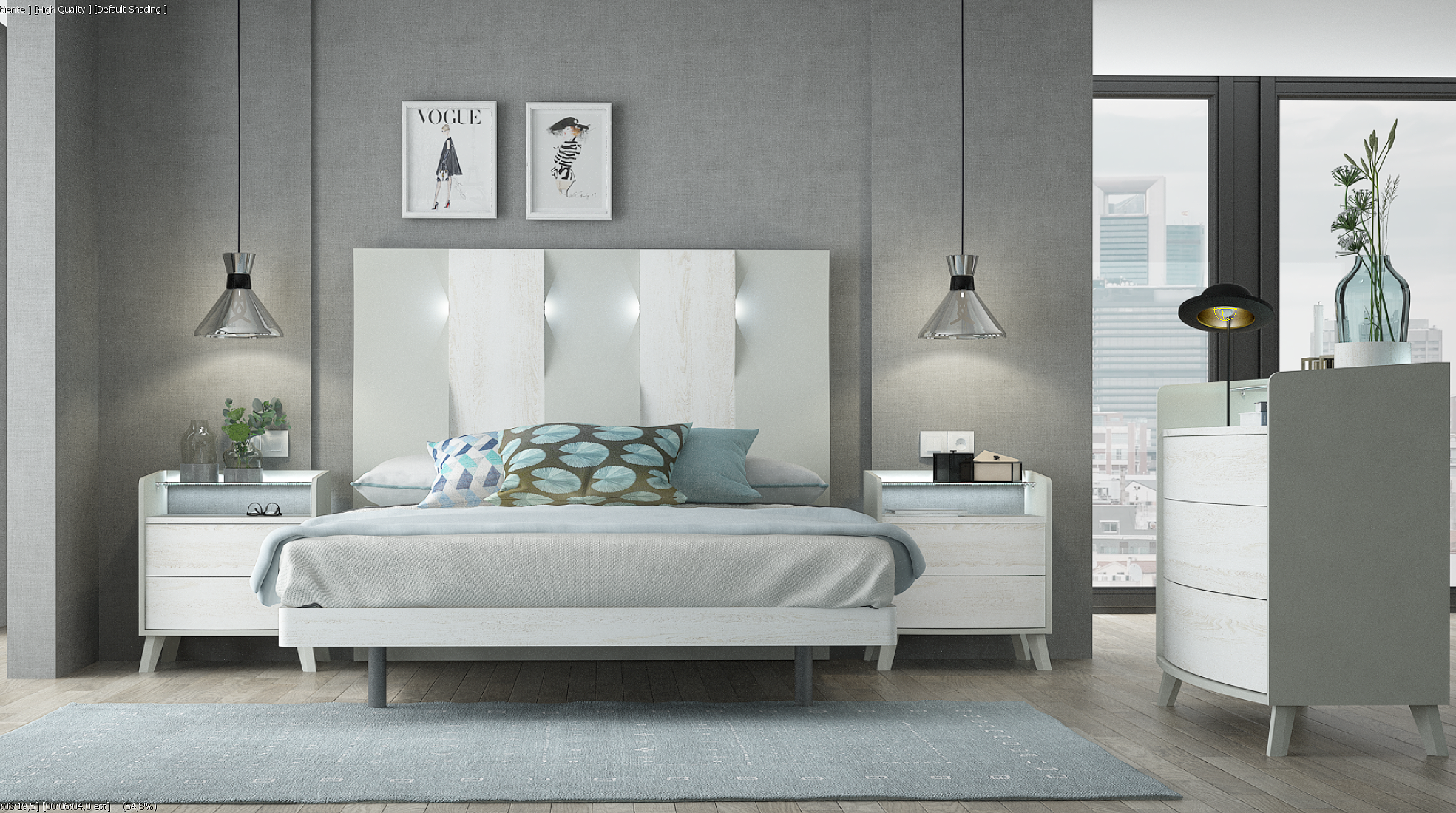 LUXOR bedroom. FENICIA MOBILIARIO
The bedroom line is complemented by bed bases, chest-of-drawers, bedside tables and dressing tables. The range of wardrobes offers many different space saving solutions; full carcass sliding or hinged doors as well as some bespoke solutions cleverly designed to fit every home.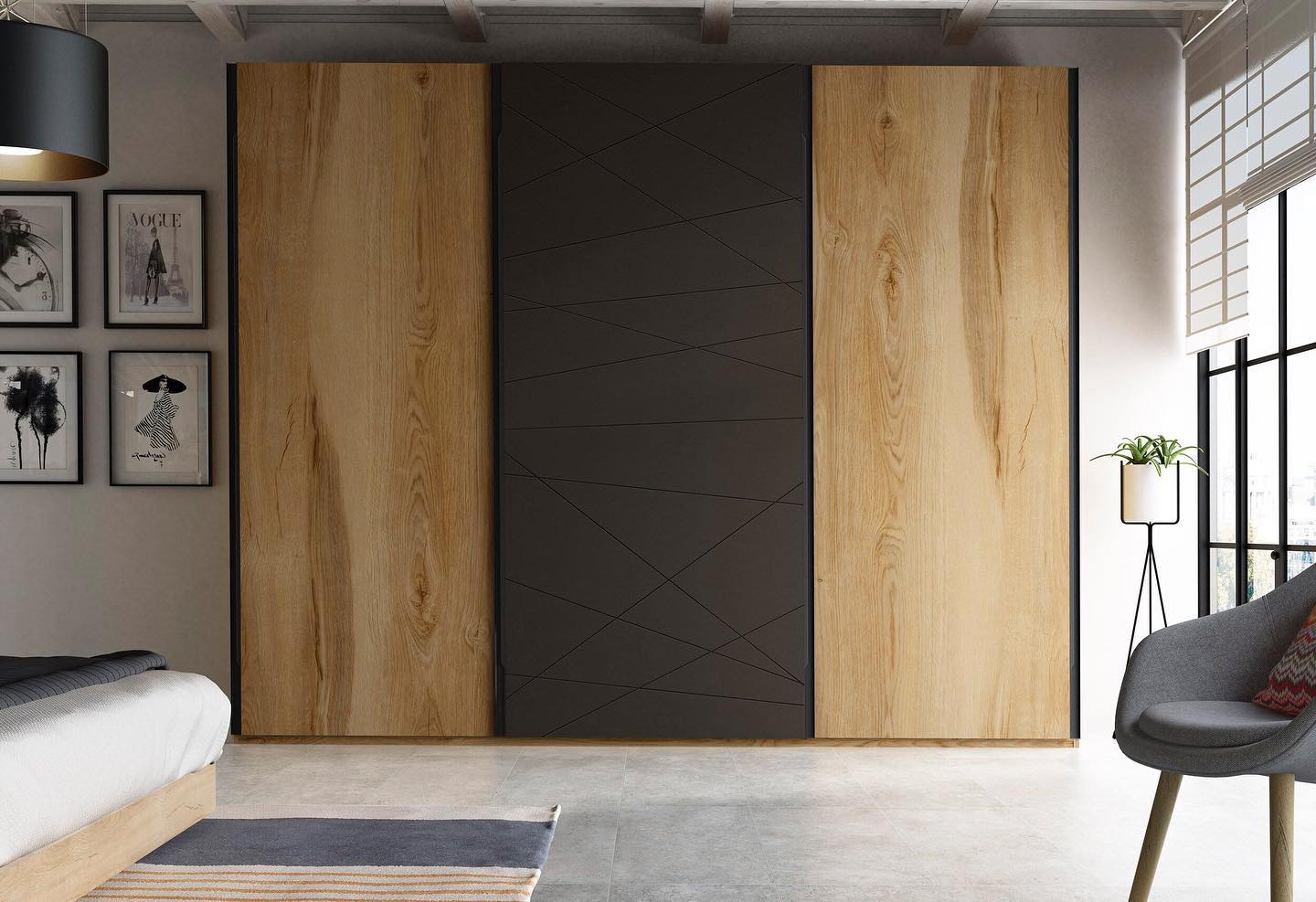 LOFT collection, charming Nordic inspiration in your home
The clean design of LOFT, the other new line of living room and bedroom furniture of the brand, draws inspiration from Scandinavian interiors to fill spaces with light and style. Finished in melamine that imitates wood and lacquers, it comes in clear and natural tones that set an immediate pared-down mood in contemporary living rooms.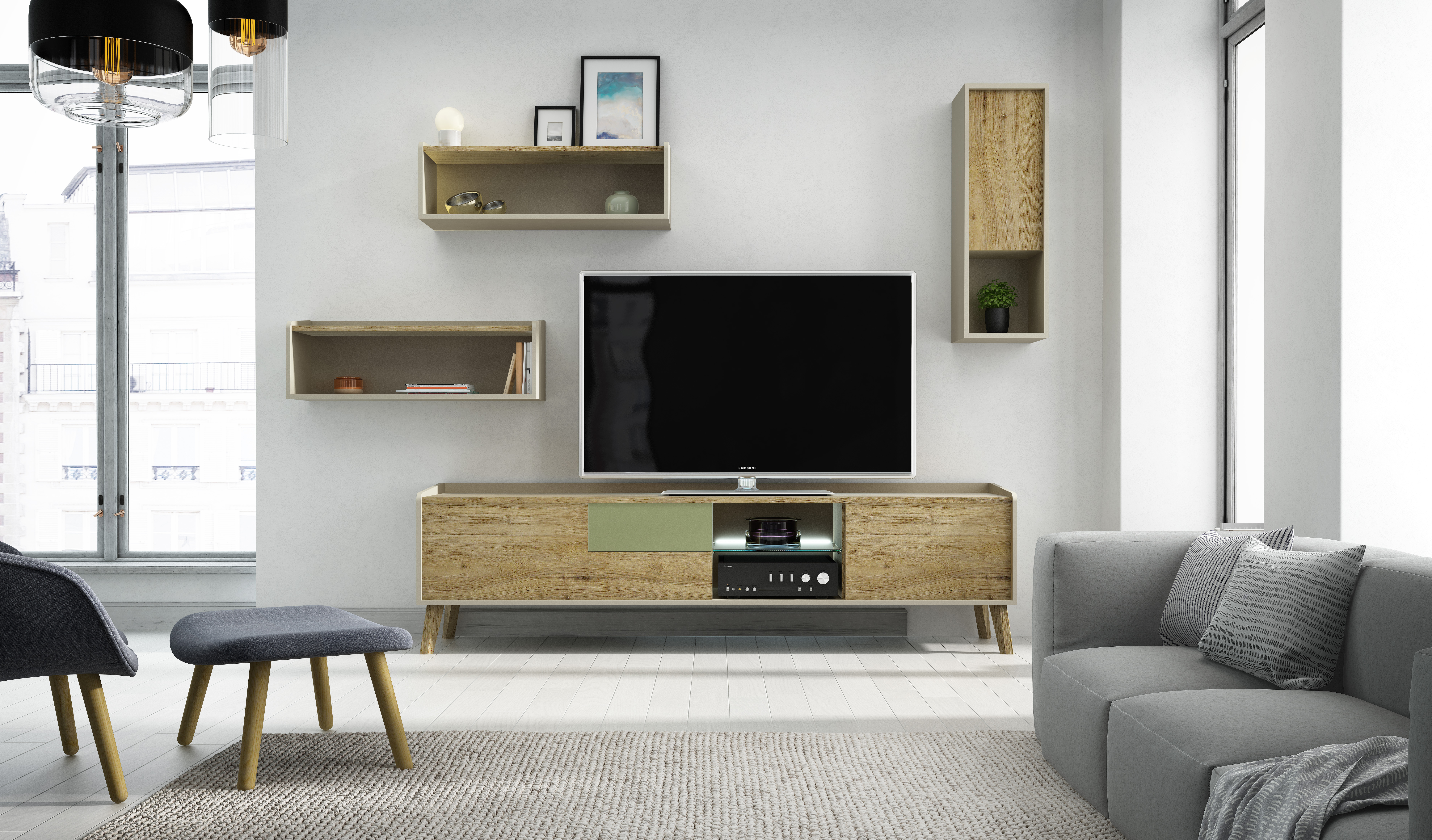 LOFT media furniture. FENICIA MOBILIARIO
The LOFT bedroom plays with orthogonal lines to embellish fronts and accentuate the minimal design of the furniture. It is possible to either mix textures – for example natural wood and neutral lacquers – to get a more individual result or choose one of the plain satin lacquers from the FENICIA's catalogue for a sleek and sophisticated look.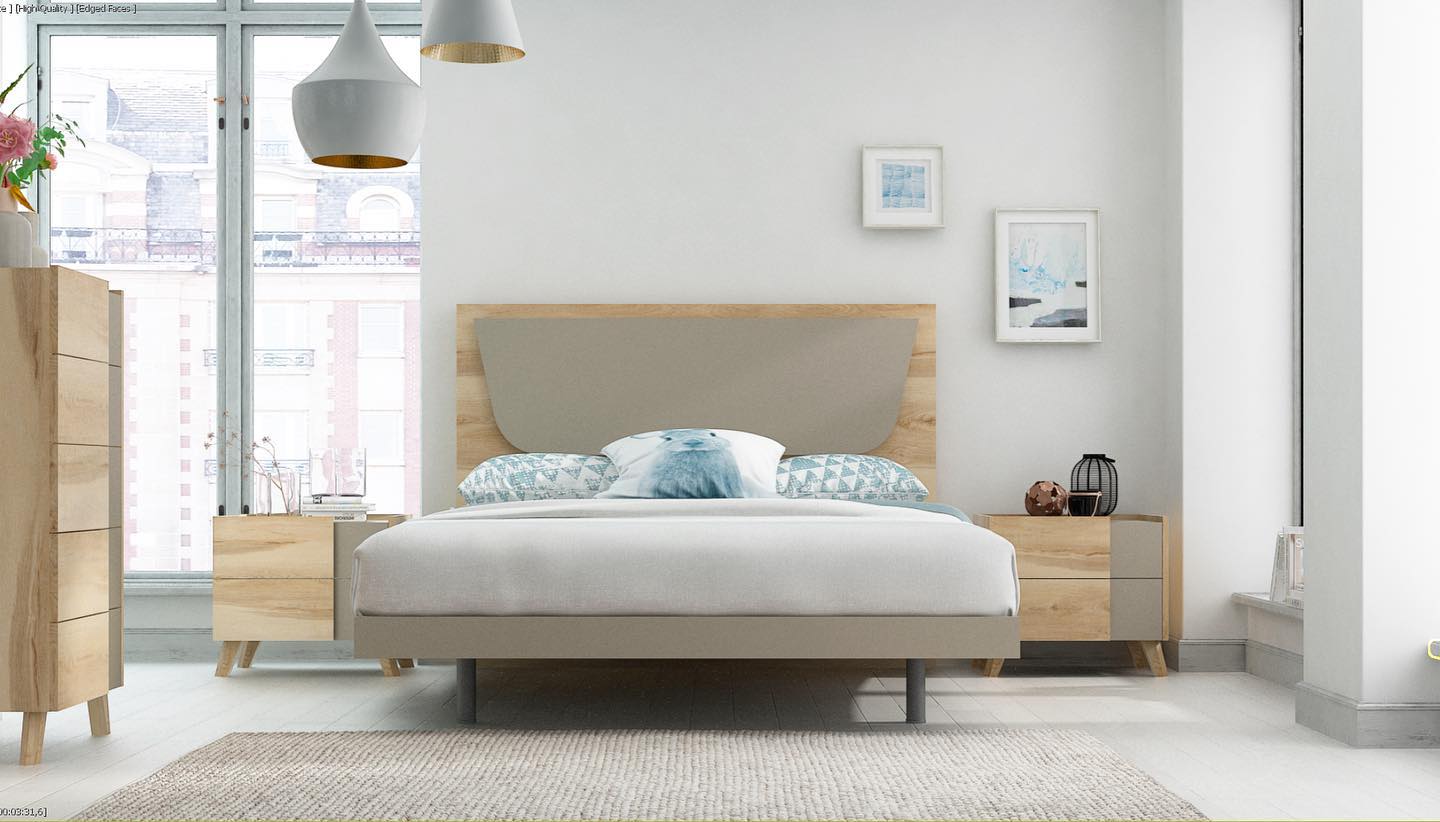 LOFT bedroom. FENICIA MOBILIARIO
Each collection of FENICIA MOBILIARIO is fully developed by the firm, by using innovative materials, such as the low-density boards, high-quality treated veneer sheets and anti-fingerprint lacquers, and electronic devices that improve home automation.
Imm cologne location: 8.1 Hall | Home Settings | Stand A022
For more information: www.feniciamobiliario.com