INCLASS presents PLANIA, the new collection of tables and modular benches for work and contract spaces
March 3 / 2021
A mix of Nordic and Mediterranean styles is ideal to create spaces that are neutral, comfy and therefore perfect to set a serene atmosphere at home or work. Contemporary furniture specialist INCLASS has achieved this rare alchemy creating collections that are timeless, yet always fresh and inspiring.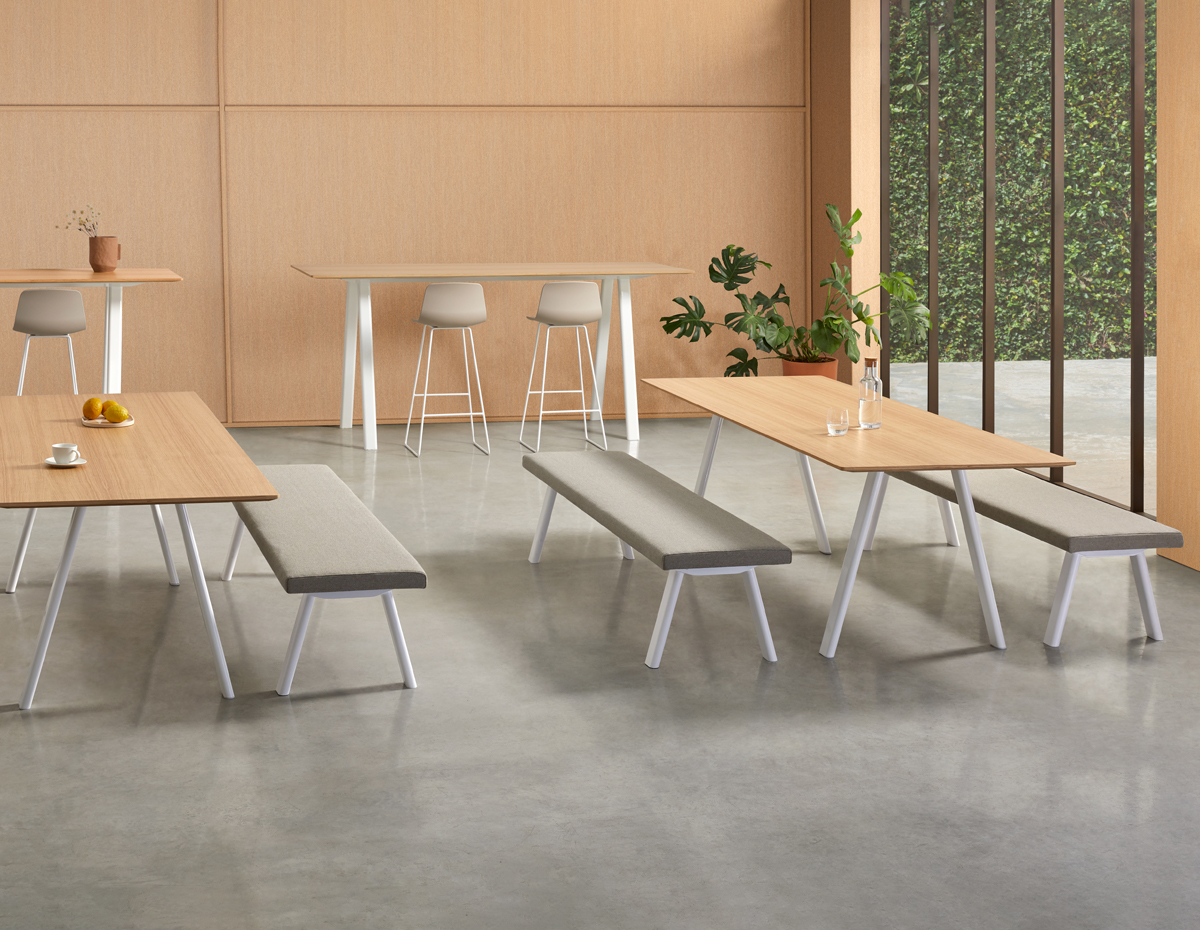 Deeply rooted in the Mediterranean and constantly inspired by its vibrant lifestyle, this dynamic and innovative family-run firm established in the late 1990s has become a leader in the manufacturing of contemporary designer furniture for work environments, public spaces and private residences. Passionately committed to combining design, innovation and tradition, INCLASS produces its extensive range of polyvalent furniture locally but with a global outlook that allows them to be present in more than 60 countries working also on a bespoke basis.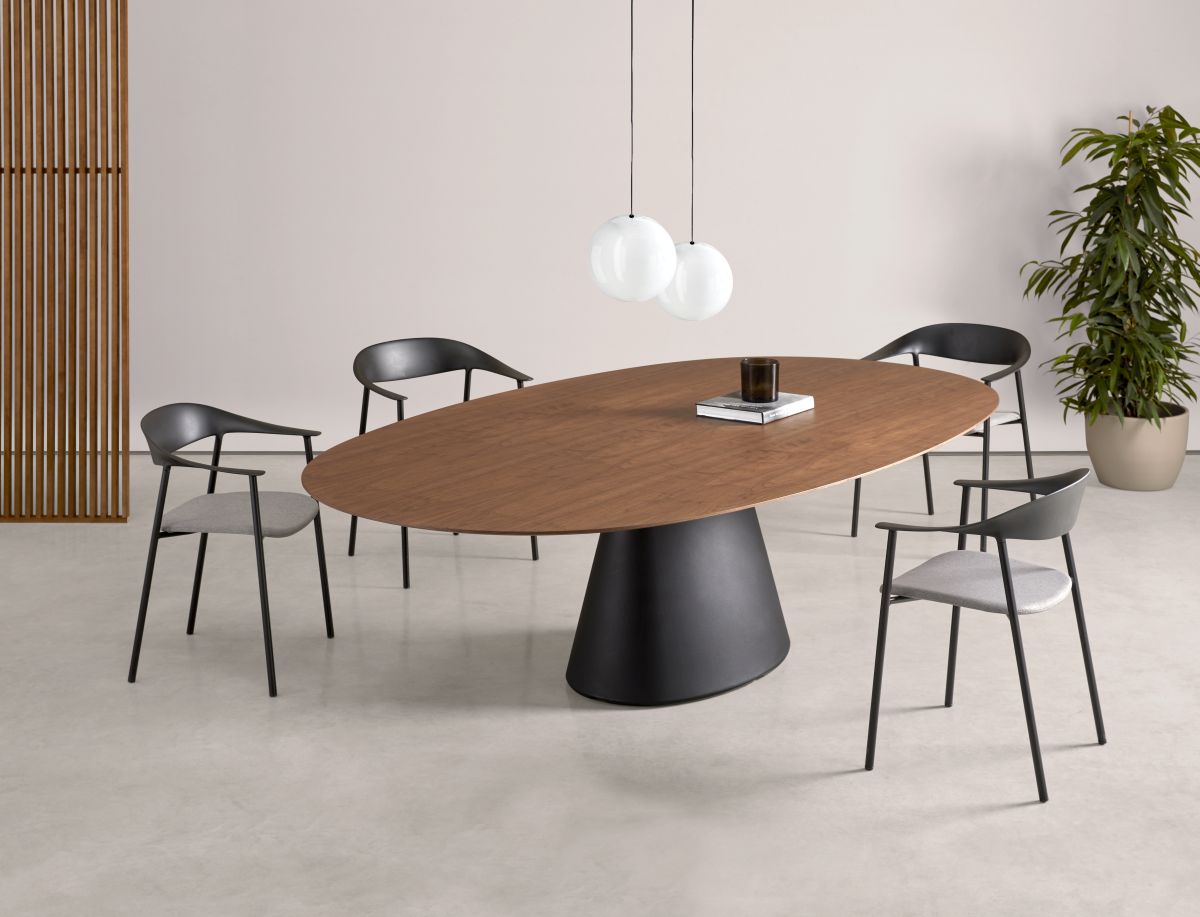 ESSENS meeting table | Jonathan Prestwich | ARUM chairs | Archirivolto Design | INCLASS
They create original, timeless furniture through exceptional craftsmanship and inspired collaborations with some of the best signature of the Spanish and international design scene – Christophe Pillet, Simon Pengelly, Jonathan Prestwich, Yonoh, Archirivolto Design, Jorge Pensi Design Studio, Carlos Tiscar, just to name a few. Their collections are all aimed at bringing to life inspiring, modern locations, where people can socialize, work and enjoy a better life.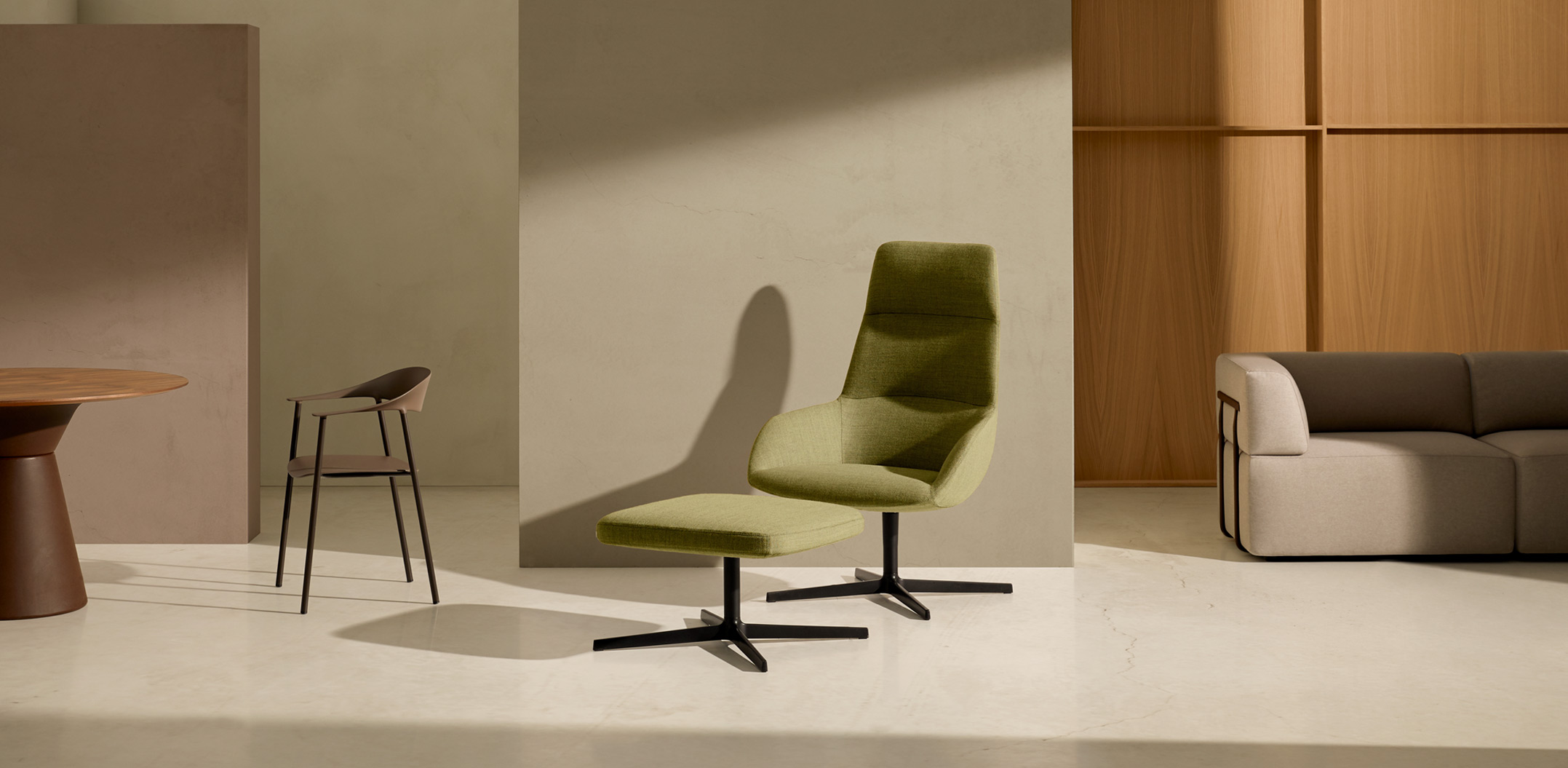 DUNAS LOUNGE chair | Christophe Pillet | ARUM chair | Archirivolto Design | ENTROPY sofa | Christophe Pillet | INCLASS
Designed to withstand the test of time, all the furniture is submitted to strict safety and durability tests at independent laboratories in accordance with the most demanding international regulations. Every year, INCLASS is audited by Bureau Veritas that certifies that the company works according to the quality standards established in the ISO 9001 and the environmental parameters of the ISO 14001.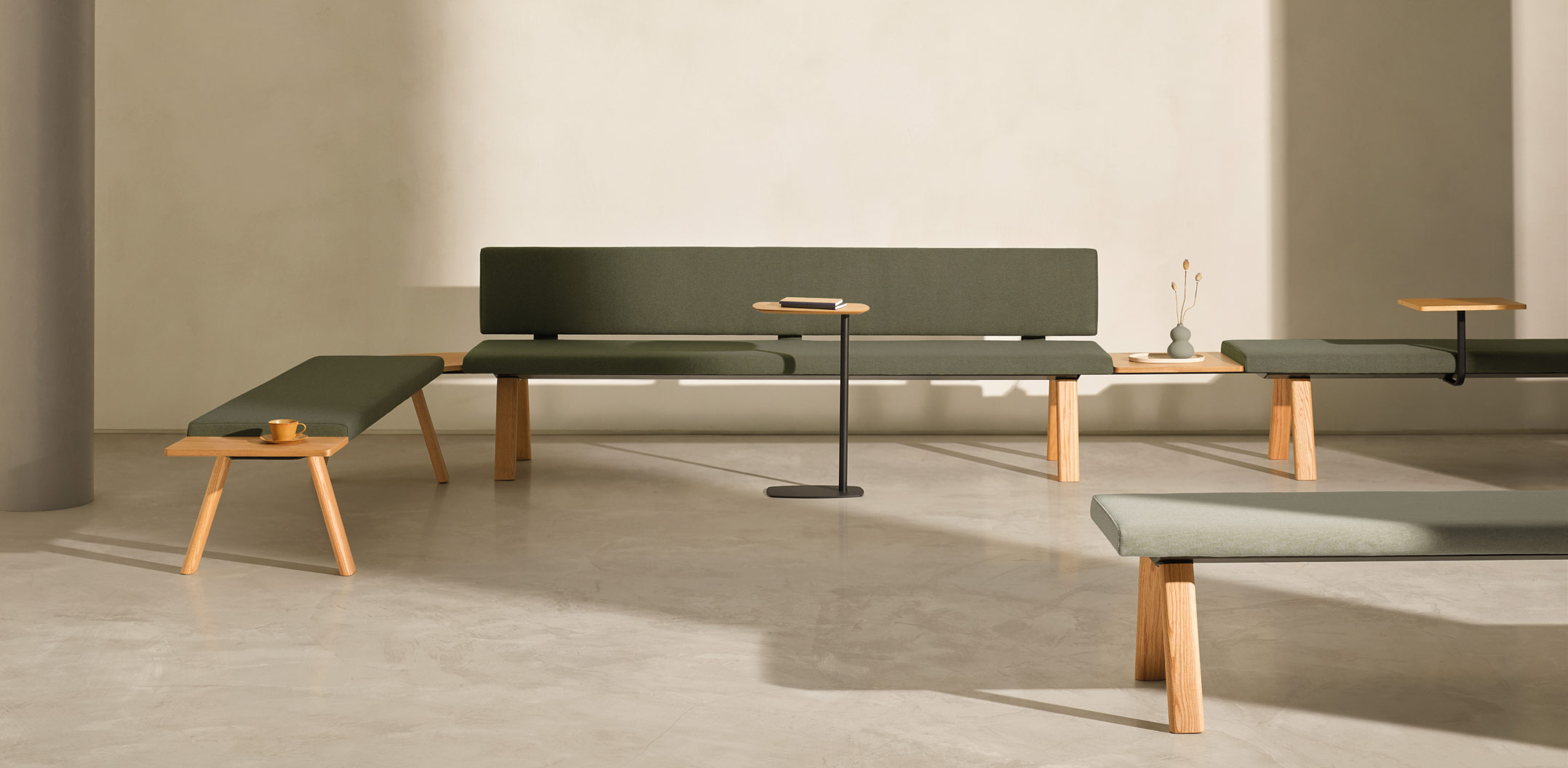 Carefully curated and beautifully crafted, the new line of tables, benches and desk dividers are available in different sizes and colours opening to endless design possibilities and adapting easily to every need. Let's have a look…
PLANIA table. By INCLASS Studio
Featuring a refined, timeless architectural aesthetic, the PLANIA collection offers a wide range of highly customizable tables for private, corporate and public spaces. Its innovative design concept is based on great customization and modularity so that tables can easily adapt to every need and aesthetic requirement.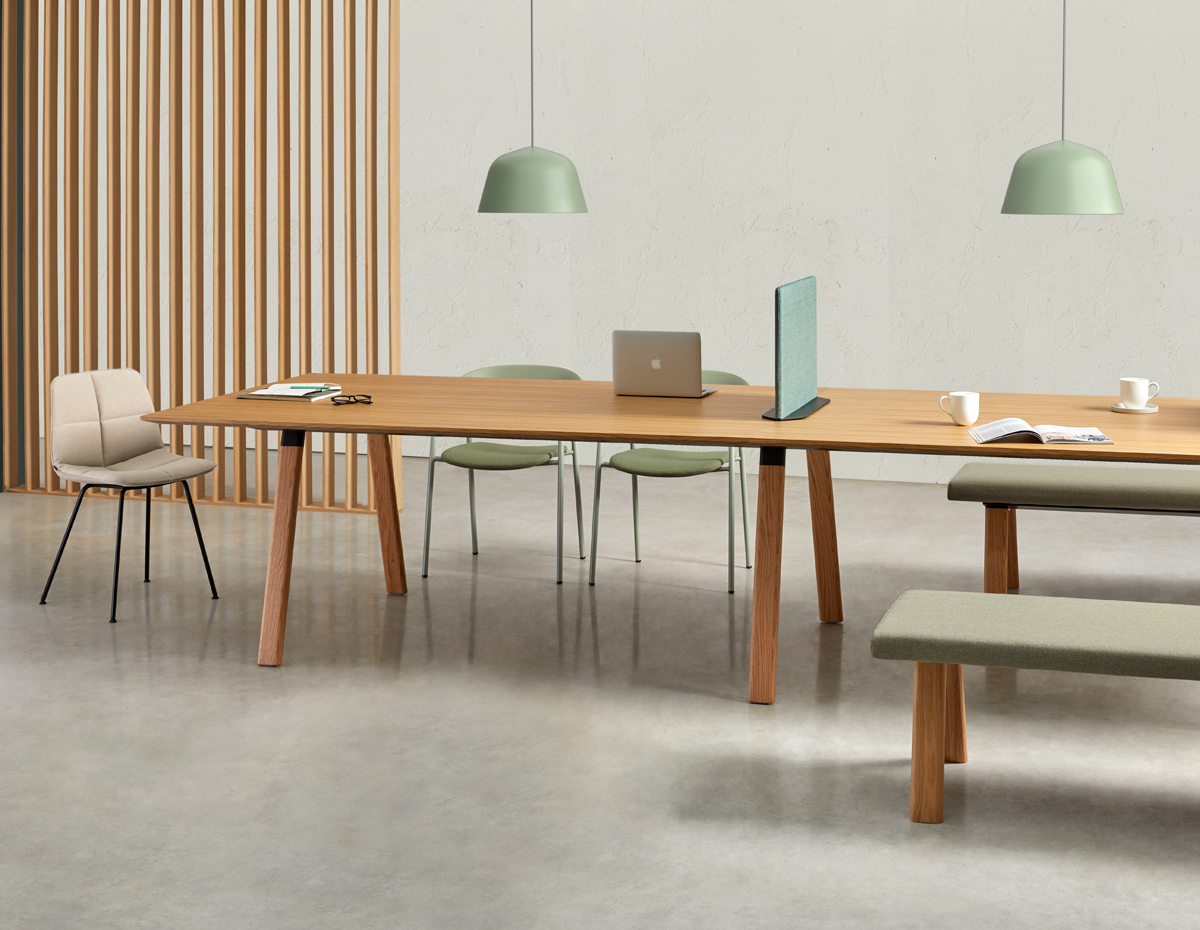 Alongside the standard model with rectangular, boat-shaped or round tabletop, the sturdy structural aluminium frame allow building modular tables with sectional tops that adapt to the length required.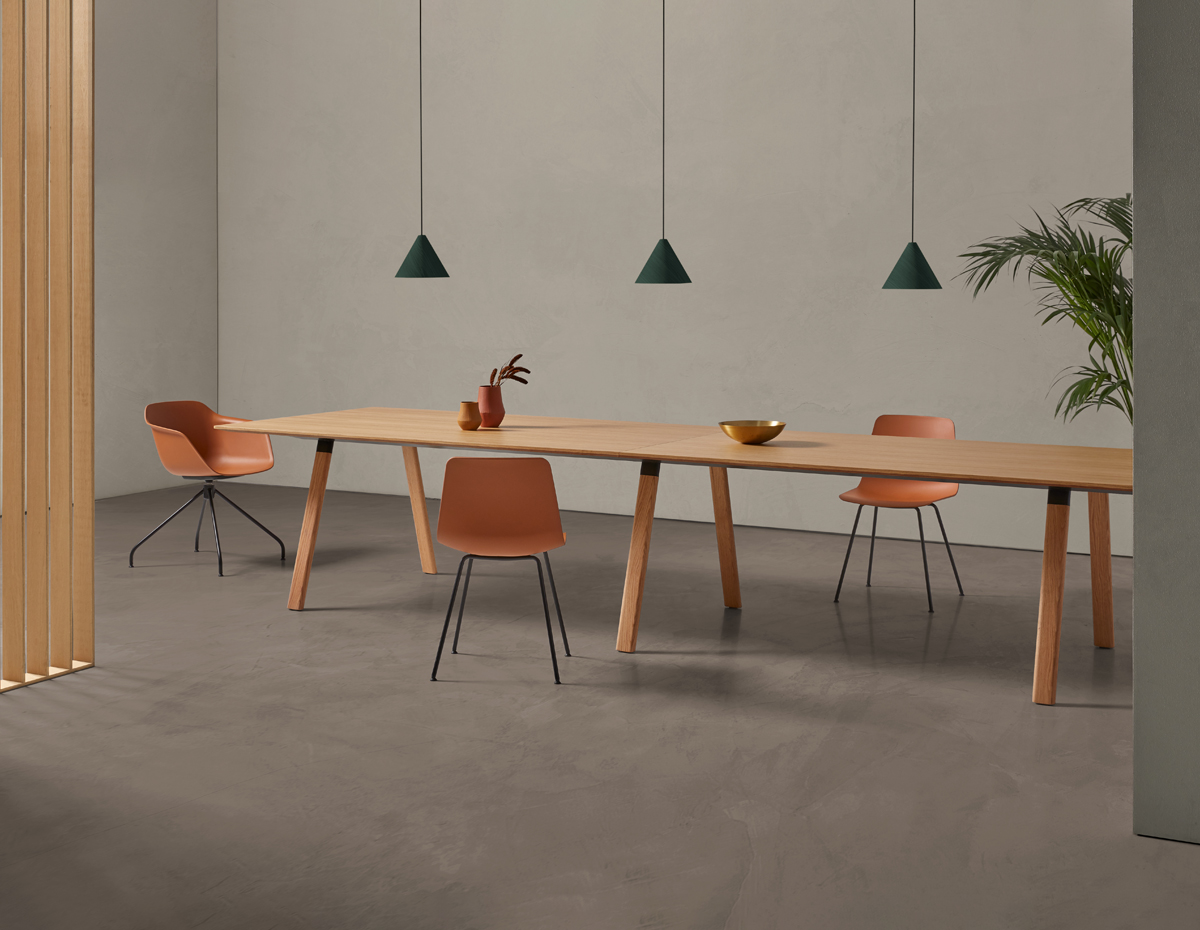 The tables can be produced in three heights 75cm, 90cm and 104cm. As for legs, they are available in solid oak wood, walnut or in aluminium tube finished in a choice of colours.
To expand the possibilities of use, the tables can be combined with a matching collection of benches and a wide range of practical accessories.
PLANIA bench. By INCLASS Studio
PLANIA offers also a complete system of modular benches that complement the tables sharing the same linear and timeless design. Available with or without backrest, in various sizes and with different types of legs, the benches can be used as stand-alone pieces or be combined by using connecting elements that allow to design different configurations and build a highly-customized seating solution.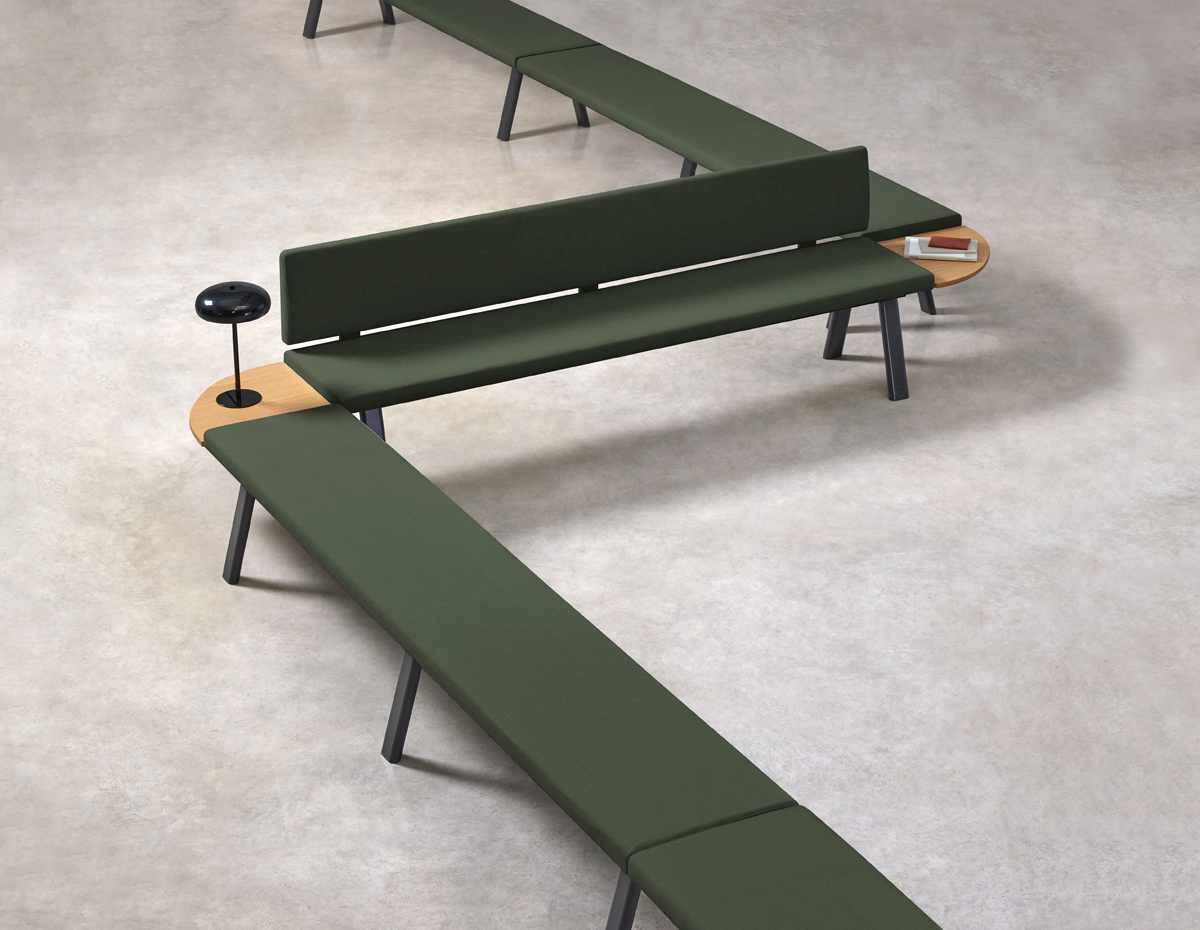 Functionality and versatility are taken to the extreme by the rich choice of elements that can be easily attached to the aluminium structural frame: the different seats, legs, connecting tables, side tables, aluminium seat trays and end tables. Connecting tables are also provided with QI devices: wireless induction chargers, USB chargers with two ports and round schuko sockets.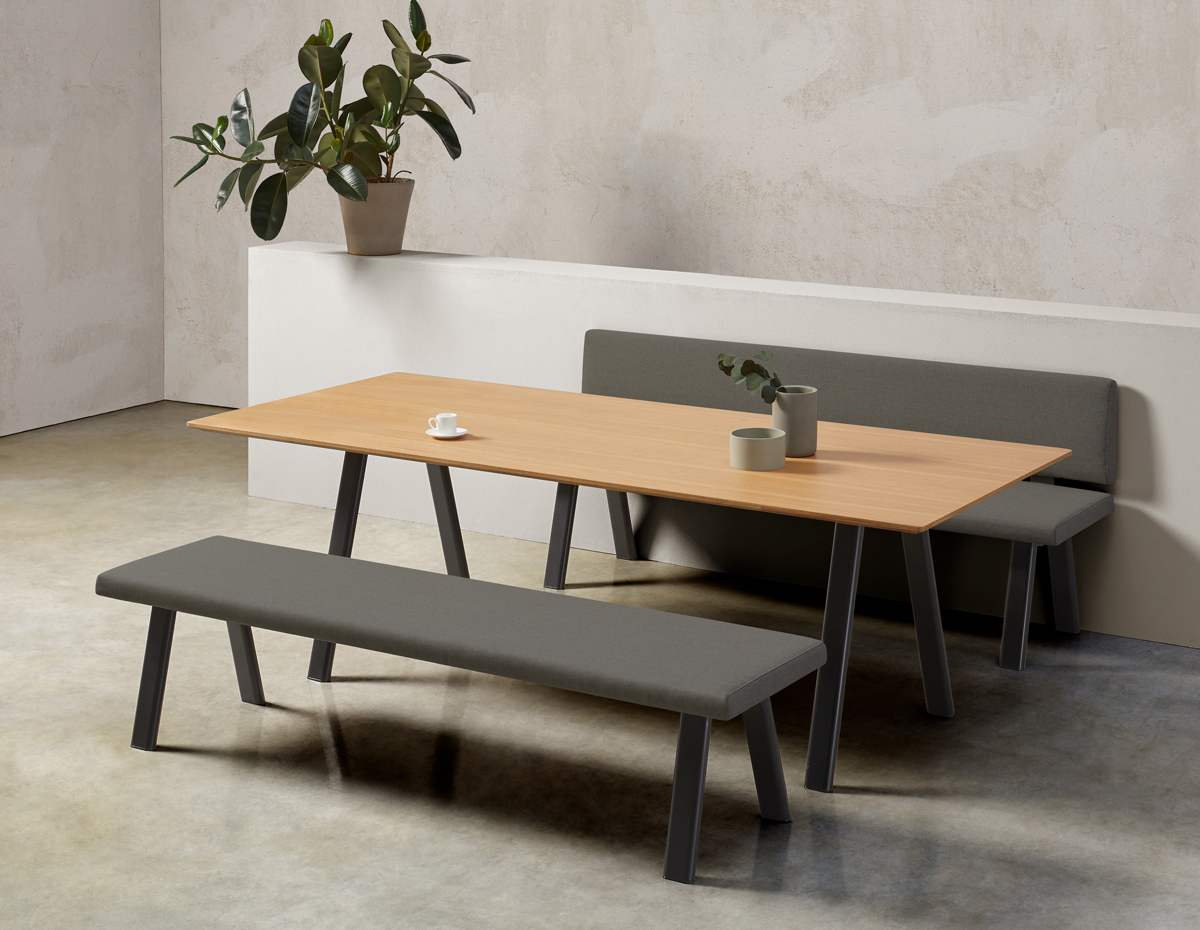 All these features make PLANIA a perfect option to create collaborative spaces that promote creativity and shared experiences.
Desk dividers & screens. By INCLASS Studio
This new line of desk dividers and screens has been specifically developed to provide co-working spaces and workstations with intimacy and acoustic comfort. Available in various sizes and shapes, they can be customized with a wide variety of fabric options that add a personal identity to your space or project. The screens can be easily fixed to any table while the free-standing and the foldable versions can be removed moved and reconfigured on the table with complete flexibility.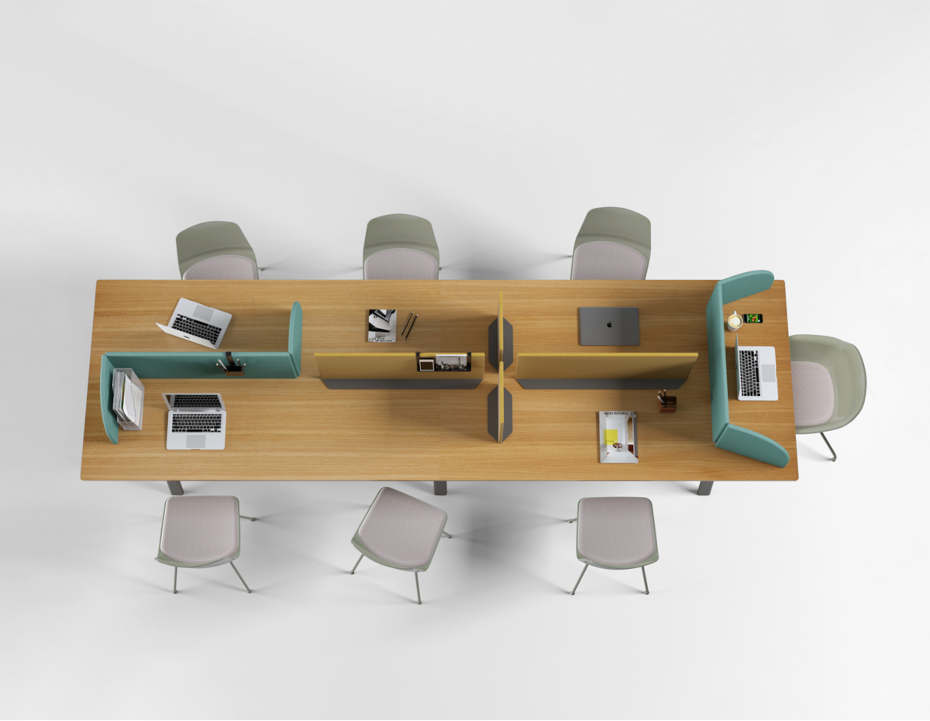 This way, you can move the panels and divide the space to shift from a collaborative environment to an individual one according to the need of the moment without compromising the collaborative spirit.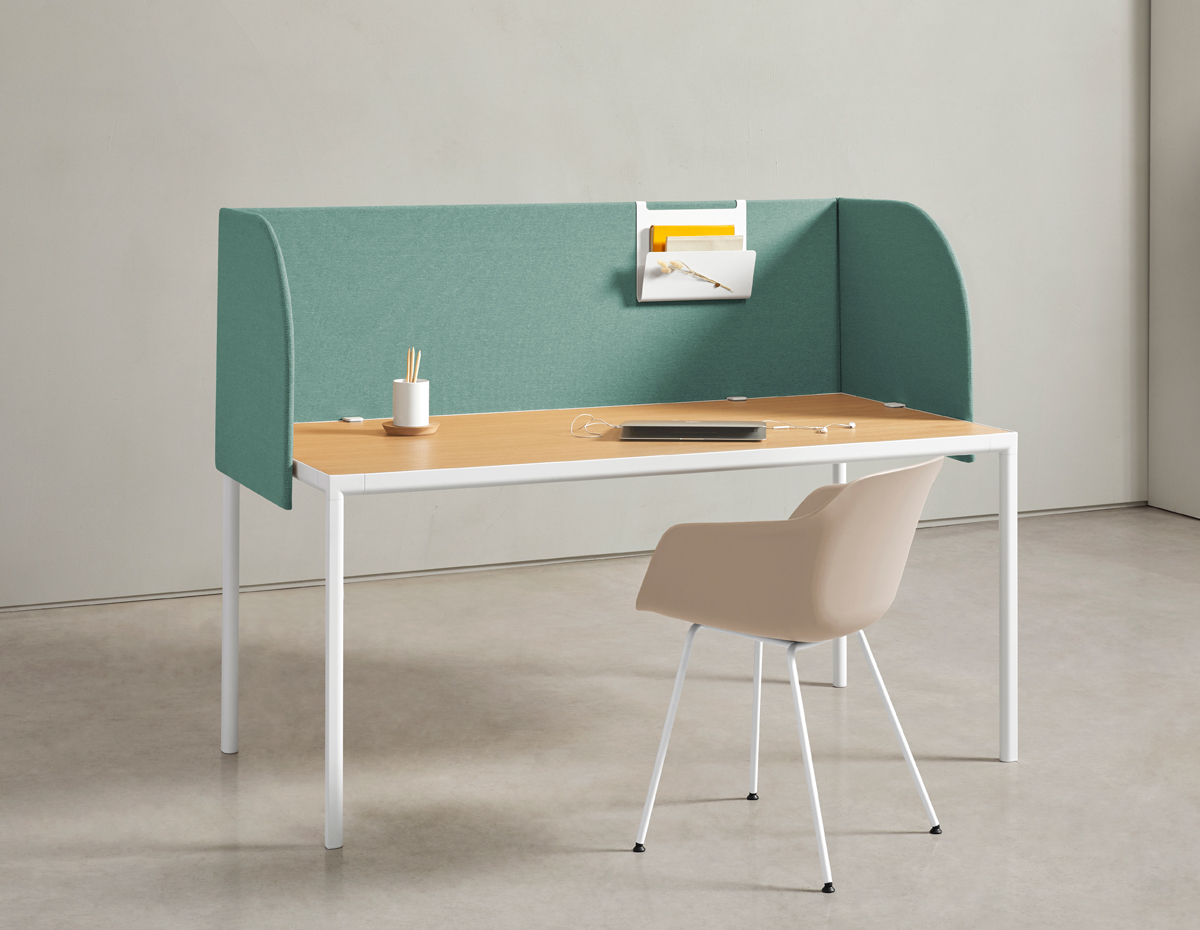 To achieve complete functionality, the collection includes a series of practical accessories such as pencil holders, magnet boards and supports for your mobile gadgets.
DUNAS LOUNGE chair. By Christophe Pillet
The new DUNAS LOUNGE collection extends the possibilities of the renowned DUNAS family. An exclusive collection of refined and elegant lounge armchairs, designed to bring style and comfort to corporate, hospitality, or residential environments. The collection comprises armchairs with high or medium backrest and a matching ottoman.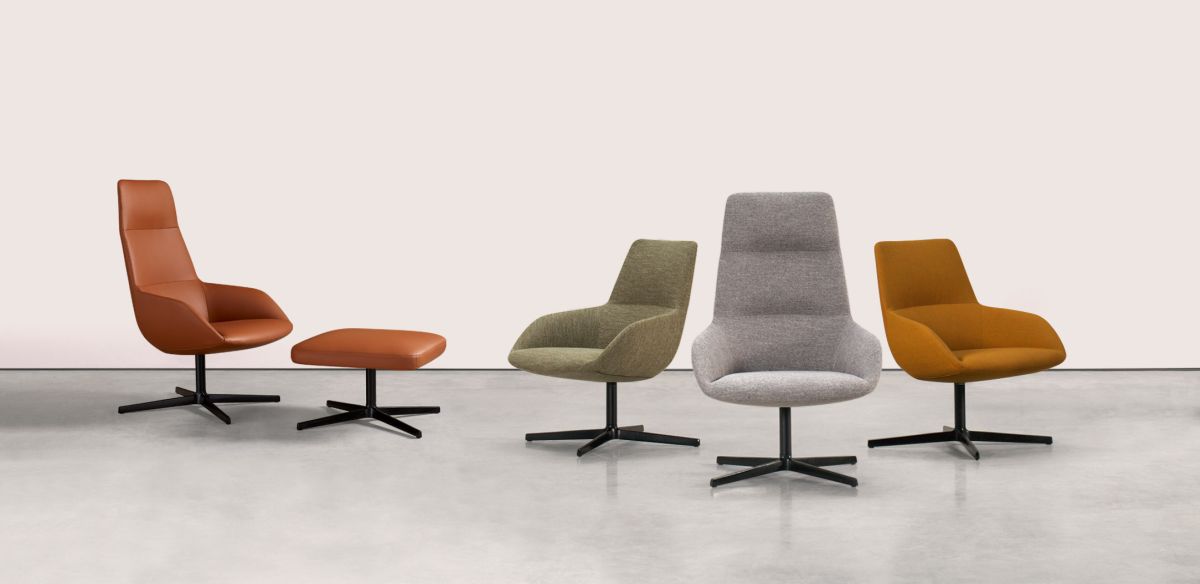 DUNAS LOUNGE chair | Christophe Pillet | INCLASS
Both the armchairs and the ottoman can be customized with a wide variety of upholstery fabrics and leathers. The base is equipped with self-return swivel movement and can be finished in polished or painted aluminium.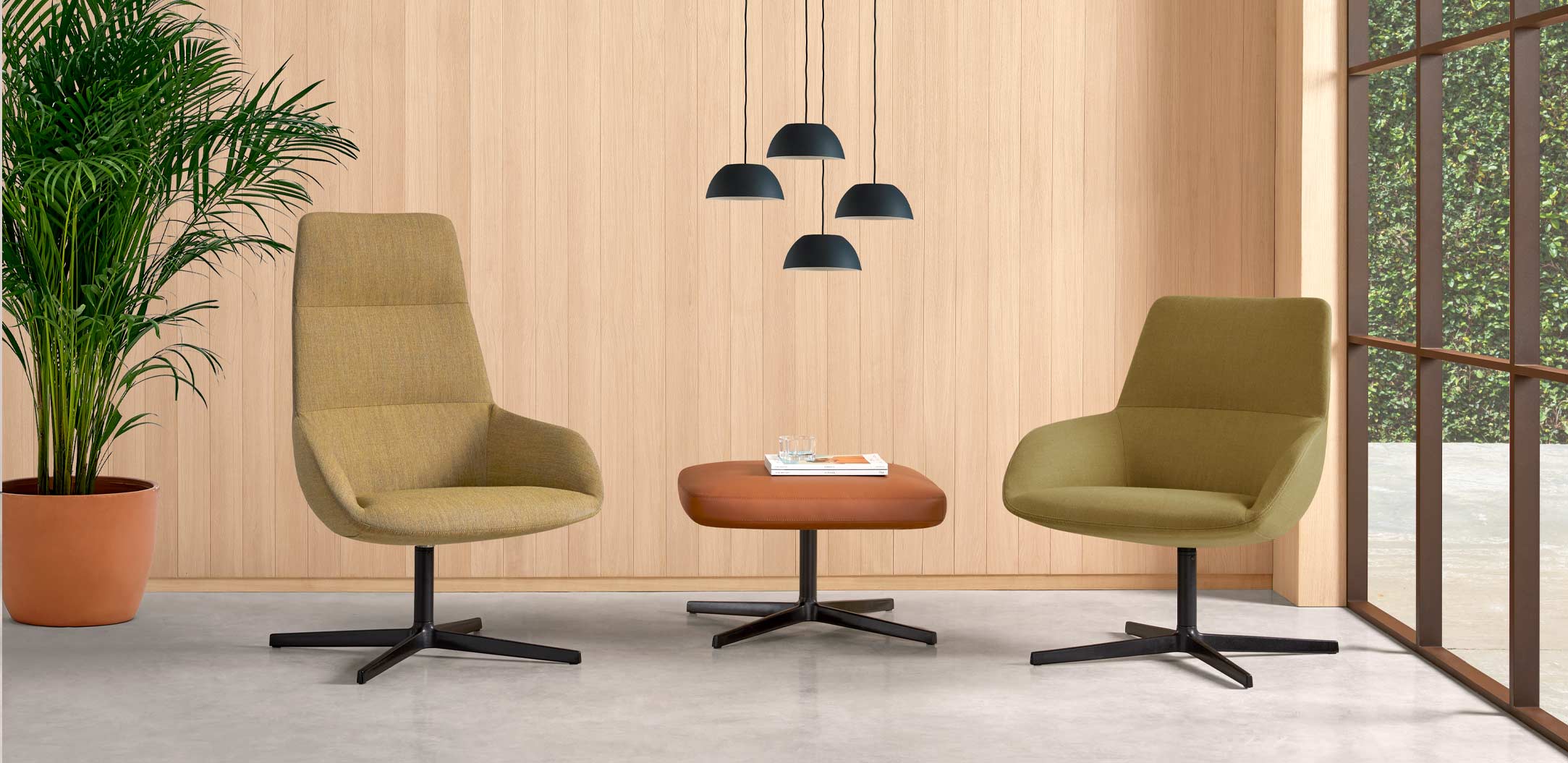 DUNAS LOUNGE chair | Christophe Pillet | INCLASS
Today INCLASS products are specified and sold around the world by the best-specialized distributors, interior designers and architects. Thanks to them, INCLASS is currently used to furnish prestigious offices, public buildings, hotels, restaurants and private residences all over the world.
For more information: www.inclass.es