Inventiveness and ergonomics enhance the comfort of DRESSY, FAMA and ACOMODEL furniture
December 28 / 2018
The ingenious design and commitment to ergonomics characterize the new furniture collections from the DRESSY, FAMA and ACOMODEL brands, different options but all based on the same premise of comfortability that enhances the user's well-being.
[Download hier deutsche Version]
DRESSY opts for the design and fusion of materials
In the case of DRESSY, its commitment to design translates into a three-way proposal. Its alliance with designer Sergio Rochas gives rise to three product lines: SIMONE, PARKER and JOPLIN. Three collections of tables that blend the character of metal with the delicacy of wood and the versatility of ceramics. Inspired by the American mid-century and named after three renowned jazz artists.
From the improvisation of Nina Simone comes SIMONE, an auxiliary table with a ceramic top. A composition that can be configured in a thousand ways, with such complements as newspaper racks and trays of veneer or wood.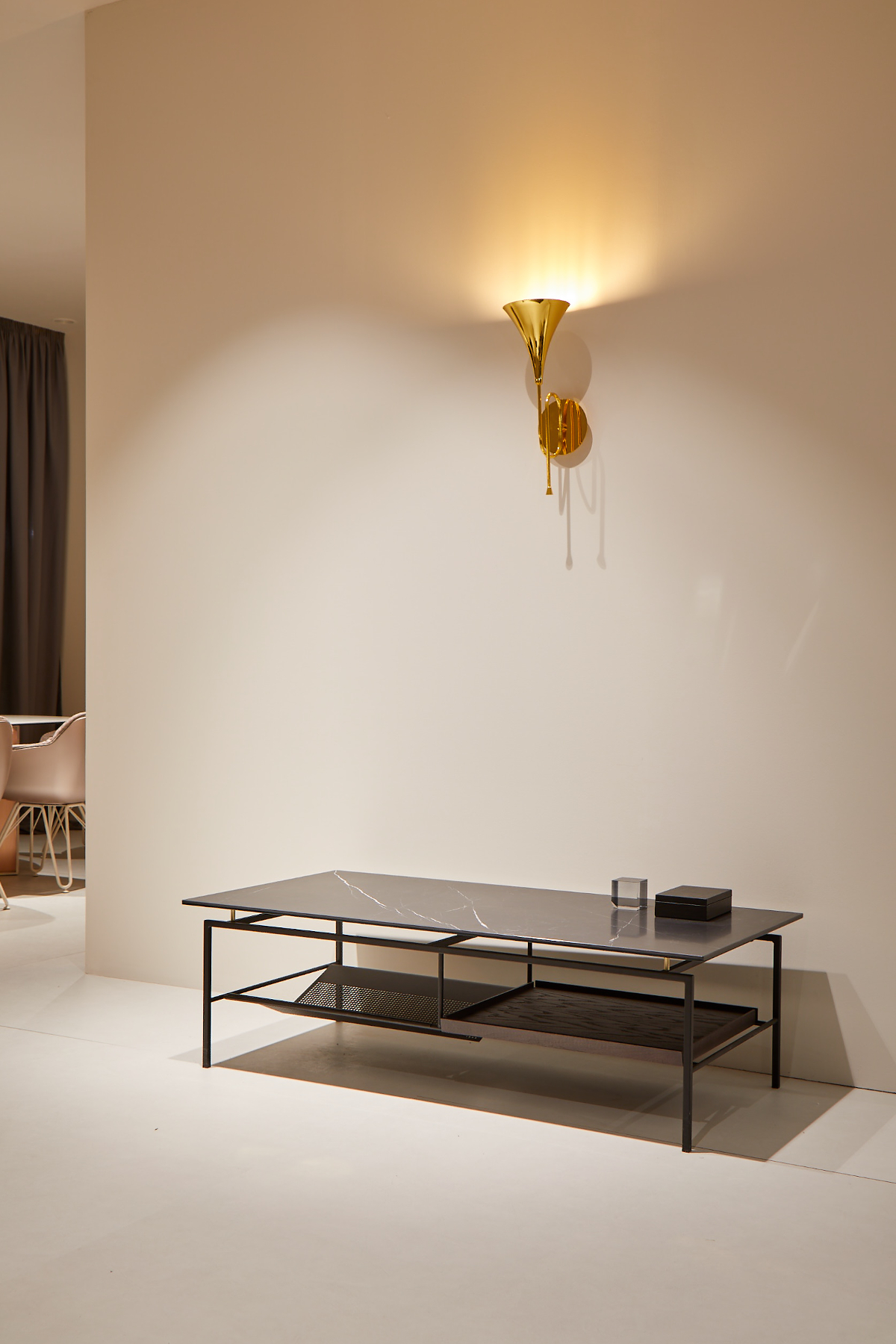 SIMONE sidetable with ceramic top. DRESSY
JOPLIN and PARKER are the two versions of the new fixed table from DRESSY. Four different shapes of porcelain tops supported by two legs with a highly innovative design.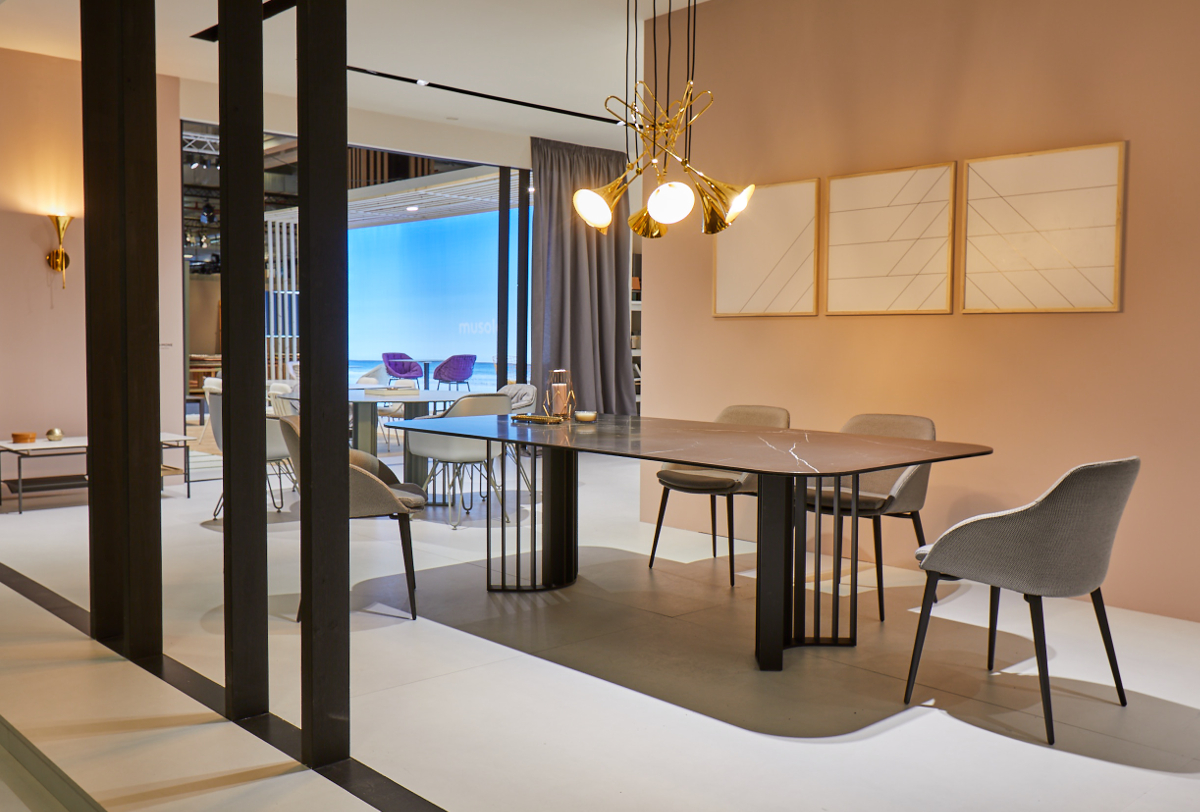 JOPLIN table with ceramic top and GALERA chairs. DRESSY
The JOPLIN tables, in tribute to Scott Joplin, are inspired by the keys of a piano while the design of the Charlie PARKER version recreates the movements of a saxophone.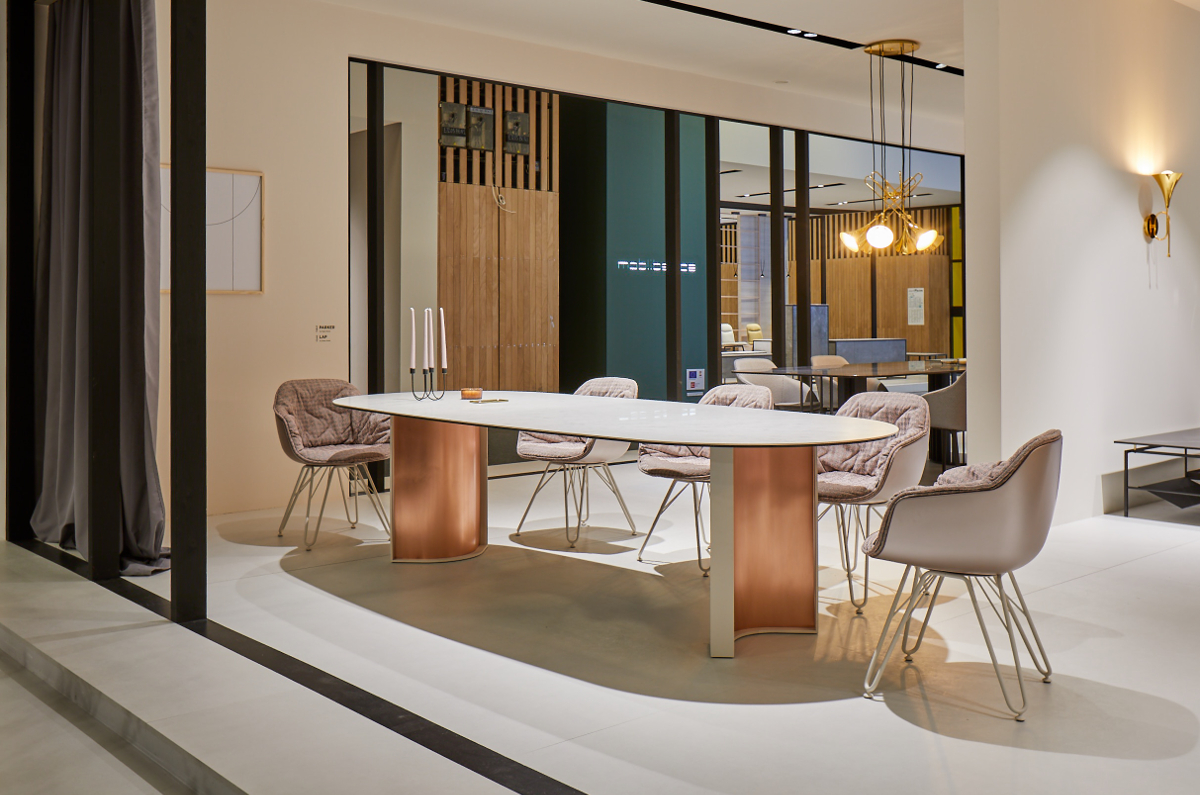 PARKER table with ceramic top and LAP chairs. DRESSY
The immersive quality of the GALERA chair is its most characteristic feature. A really ergonomic piece of furniture whose injected polyurethane body is reminiscent of an embrace.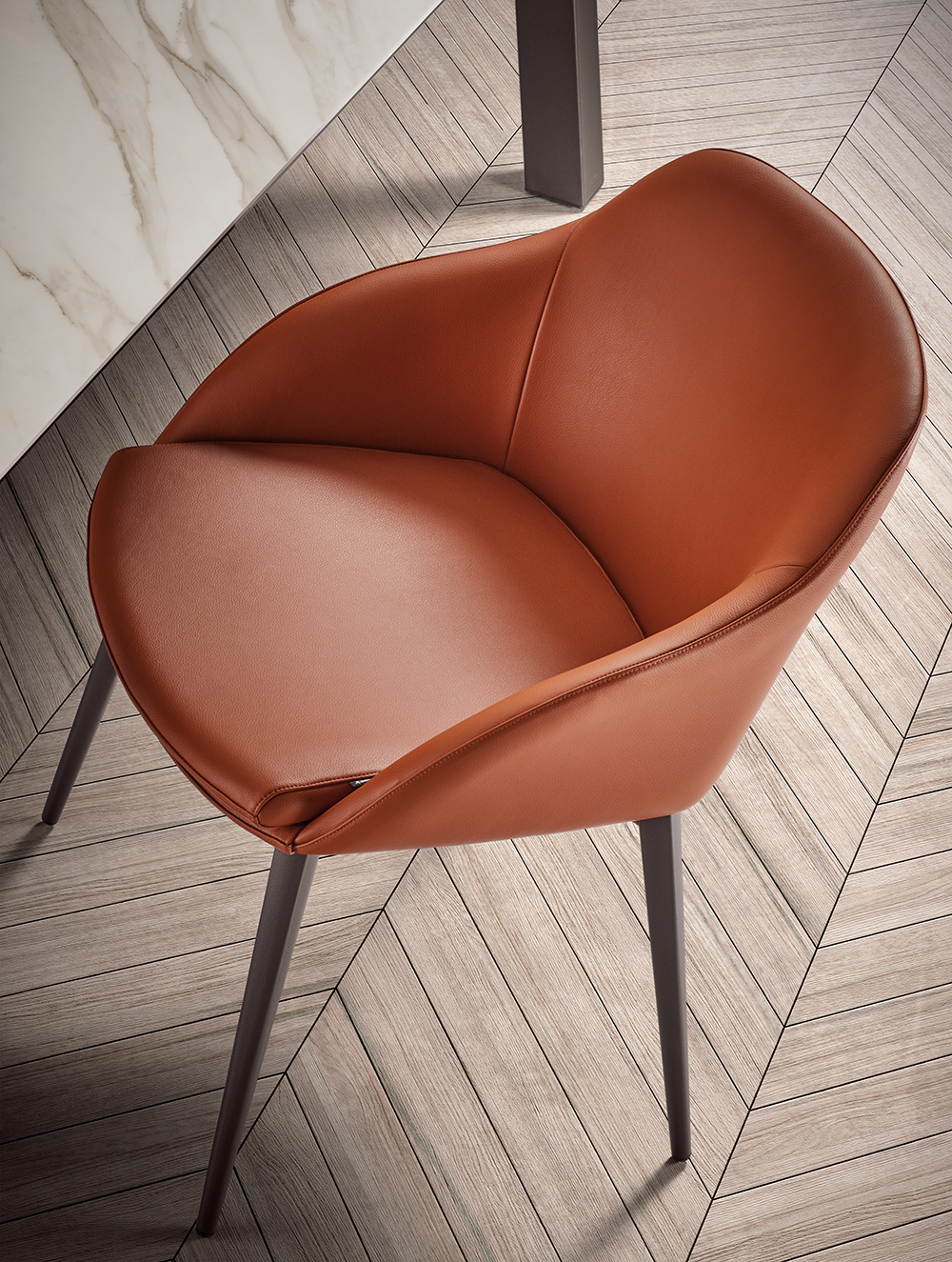 GALERA chair. DRESSY
Further information at: www.dressy.design
FAMA combines comfort and creativity
Comfort linked to creativity is the hallmark of the new sofas from FAMA.
LUCIPOP is a very daring modular programme, the result of three years of work that have made it possible to create a piece of furniture that is easy to dress and undress, at an affordable price. A versatility that allows users to deploy their imagination as far as patterns and colours are concerned. Its technological innovation has produced the patented Flexipop suspension system, which offers a flexible and comfortable sensation when you are sitting down.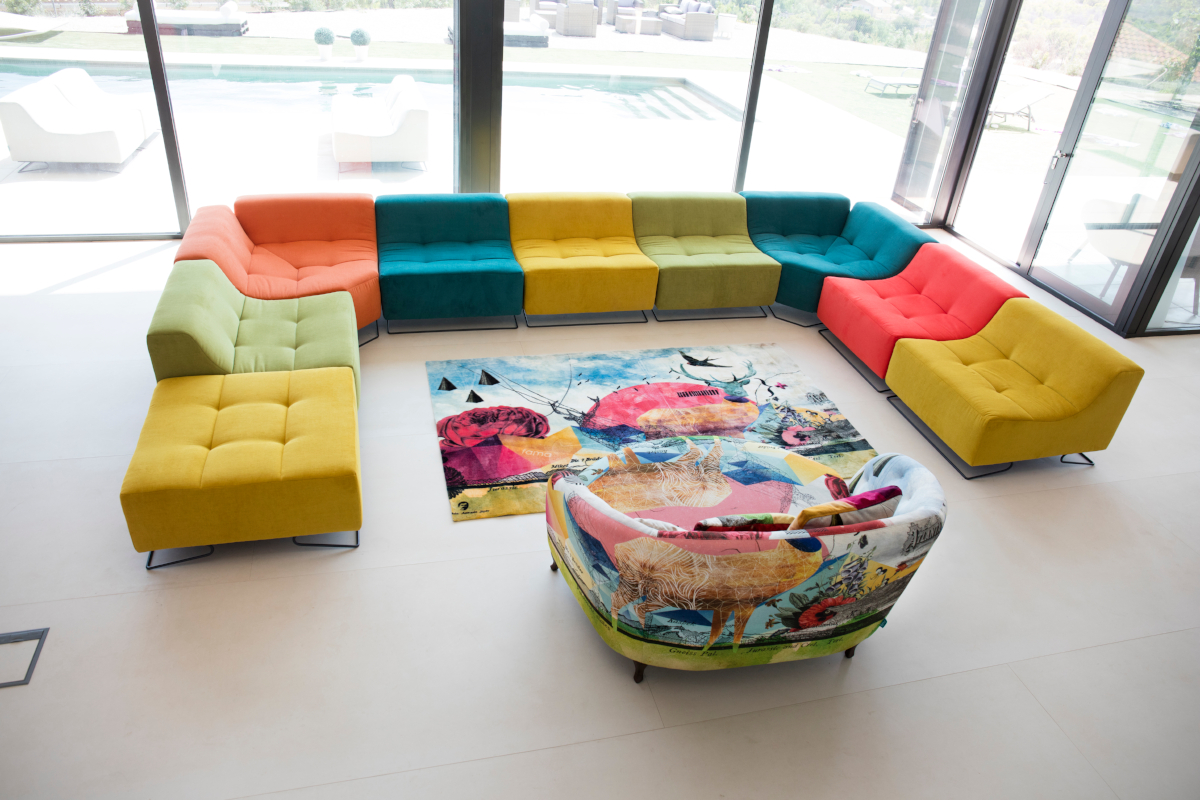 LUCIPOP modular sofa. FAMA
The new La Ligne 29 Edition upholstery collection has blossomed forth from the imagination of artist Bénédicte Piccolillo, who has taken his inspiration from the world of Tattoo, the paintings of the Renaissance and industrial prints, to create his own spectacularly colourful dream world.
The brand's technological inventiveness is evident in GALA and DALI. Two new sofa models that you'd be hard pressed to call sofa beds, of great visual lightness, that nevertheless do house an Italian sofa bed mechanism.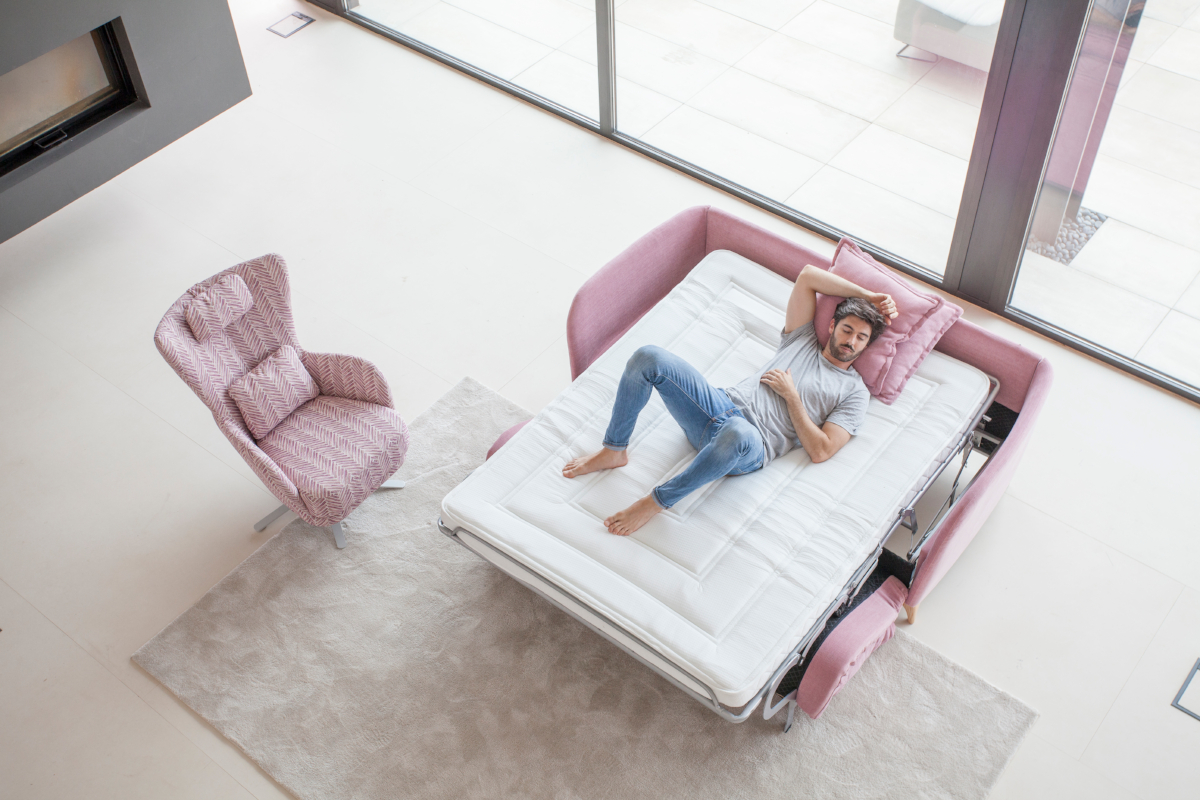 GALA sofa bed. FAMA
Both are very comfortable; GALA is lighter, with slightly sloping curved arms while DALI presents a more sober style with straight arms.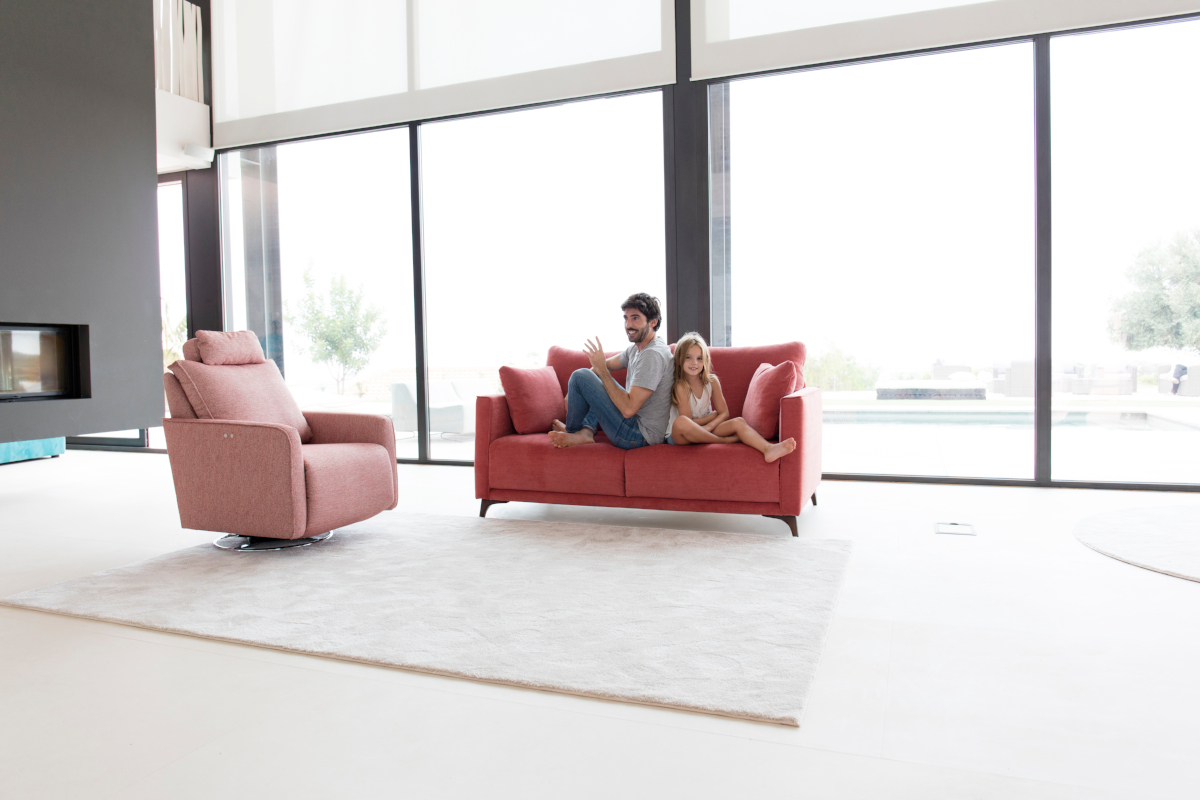 DALI sofa bed. FAMA
For more information click on www.fama.es
ACOMODEL, customizable comfort
The comfortability and customization of its products is one of the key premises of ACOMODEL's work. A brand of sofas, armchairs and modular compositions that incorporates the latest technology in machinery and motors, which include the Duetto system and the Losa sliding system.
In the case of the SELEC sofa, with its minimalist design, it is the Rolen mechanism that allows you to combine the fixed and relaxation options. It includes USB chargers and removable cushions on seats, backs and arms. With folding headrests, this sofa is characterized by having arms that are narrower than usual, which allows you to easily adapt it to the available space.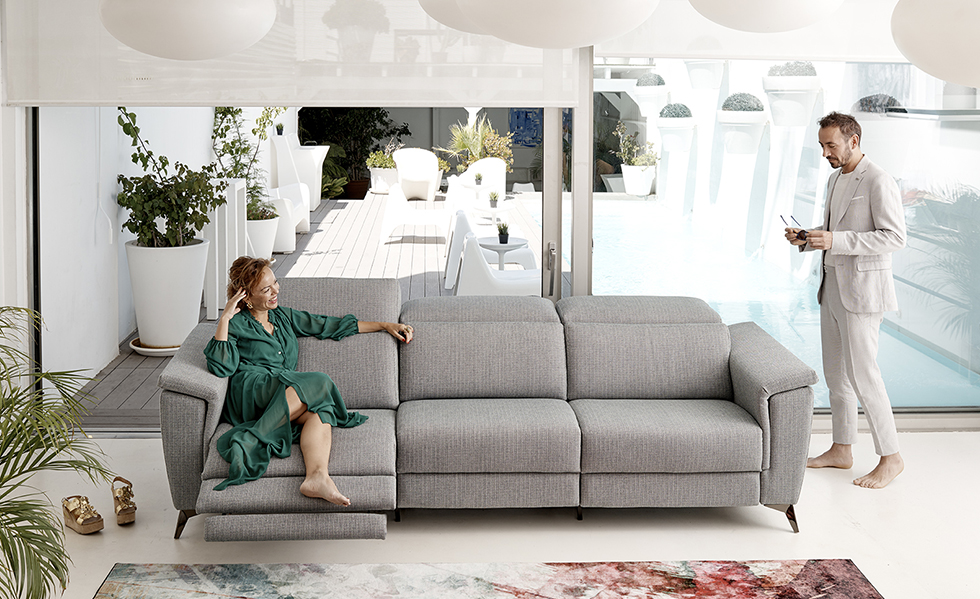 SELEC sofa. ACOMODEL
Designed by Amparo Muñoz from BimBamBum, the LANY model has a fixed metal structure with arms that can be adjusted to different compositions. Chromed metal legs intensify the contemporary image of this really comfortable model.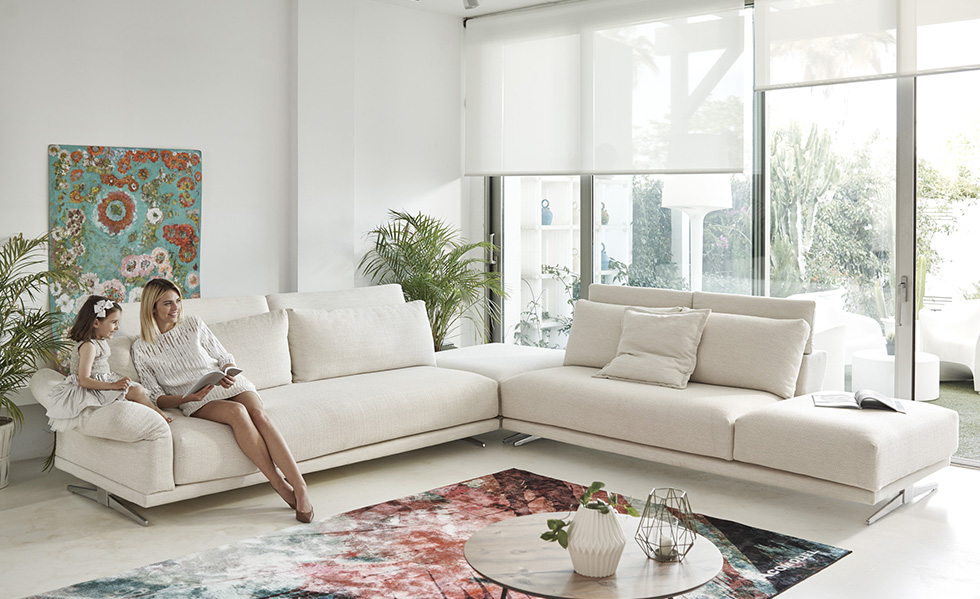 LANY sofa. ACOMODEL
LANY shares the same premise of design, elegance and comfort with GENIO, a modular system that is perfectly adaptable to any space and stands out on account of its versatility.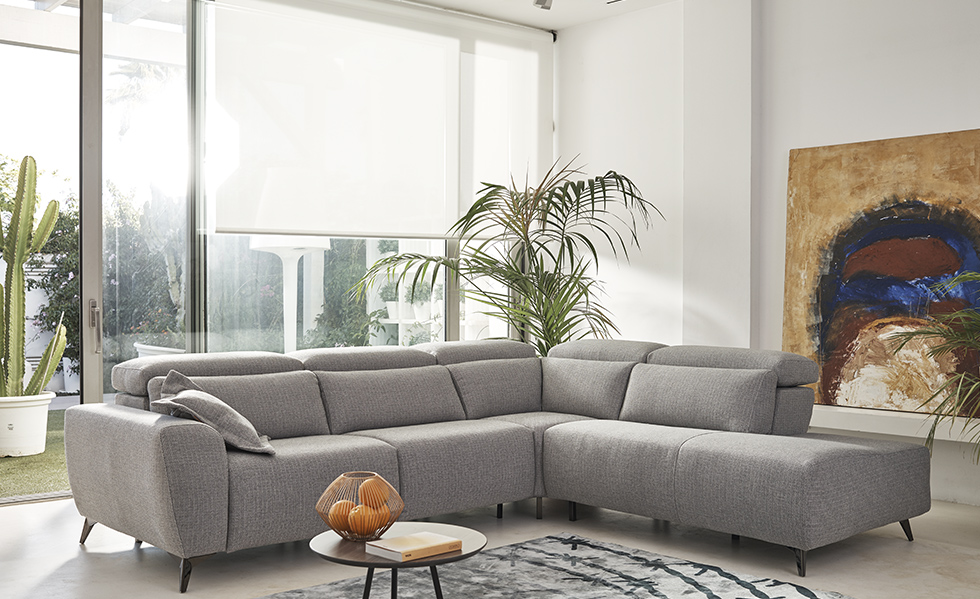 GENIO sofa. ACOMODEL
It is available with a fixed system, electric relaxation, chaise longue and a corner seat. The backrests come with a reclining headrest and are removable, as are the seats. New proposals that preserve the craftsmanship for which ACOMODEL is renowned.
More information in the website: www.acomodel.eu