OFIFRAN manufactures a made-to-measure table for the Saudi Council of Ministers
October 27 / 2016
In collaboration with the interior design division of their local distributor, the Valencia-based OFIFRAN, a leading manufacturer of medium-high end office furniture, has supplied a spectacular made-to-measure table for the Council of Ministers in Saudi Arabia. They promise, sitting hours at meetings has never been so exciting…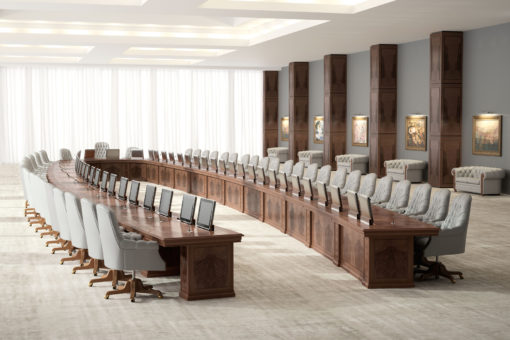 The company has been briefed to design a special table that meets the requirements of the client down to latest detail. The whole manufacturing process and its different phases were therefore adapted to achieve the required specifications and the highest quality standard.
Saudi Council of Minister Proyect from ofifran on Vimeo.
The specially commissioned table, which is an adaptation of the Art&Moble model, features a symmetric horseshoe-shaped design and can sit up to 47 people. It is 22-metre long and 4.5 metre wide.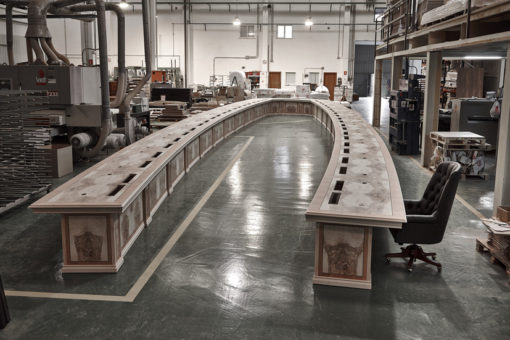 Marquetry and natural wood give the table a luxury yet warm, authentic feel. Made of natural beech, it features a refined world-class marquetry work that combines root olivato ash, cherry and black stained boxwood fillet.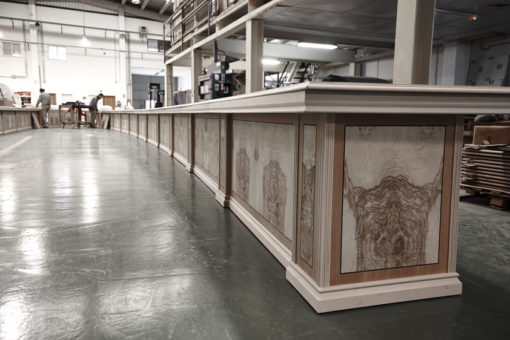 The innovative making process have brought a new fresh relevance to the craft, and positions the traditional technique used right in the moment.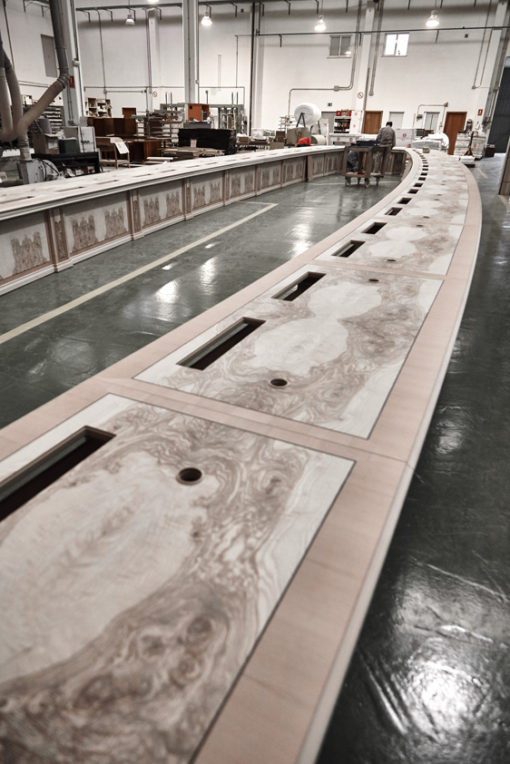 The firm could also solve a very special requirement, which was the development of a communication system for each one of the 47 executive workplaces. To do this, OFIFRAN was supported by SOLTEC, a company specialized in high-performance information and communication technology. The system has been perfectly integrated into the classic design of the table providing the piece with refinement and cutting-edge performances.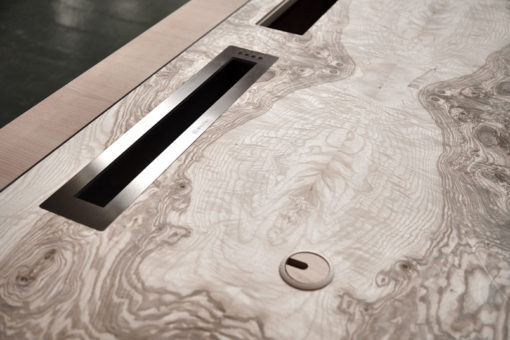 Another specification was the front panel which was added in order to ensure privacy and enhance the functionality and beauty of the piece.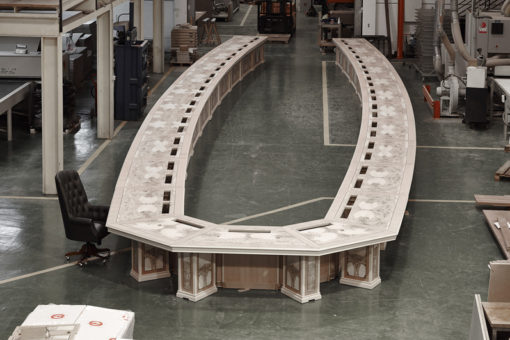 With exports covering the 65% of its turnover, OFIFRAN has now a strong presence in many international markets such as Russia and most African and Middle Eastern countries, where the brand has established long-term business relationships with important key-players of both the retail and contract sectors.
OFIFRAN undertakes projects around the world, which can include the complete refurbishment of entire headquarters and offices, such as the PrivatBanka in Bratislava, the U.N Headquarter in Kuwait or the Sonangol Offices in Luanda.