ORGATEC 2022. New visions of work from Spanish exhibitors
October 18 / 2022
The world of work has changed more rapidly in the last two years than in any other era in recent memory. Working from home and videoconferencing, multilocal and virtual working in agile teams have opened to new possibilities and generated new demands for innovative work environments. Workplaces need to become more flexible and at the same time more sustainable. Together with the exhibitors, ORGATEC 2022 will reveal the industry's vision about the office environments for the "new normal". Instead of rigid workstations, spaces should now support new, creative ways of working, promoting the exchange of ideas, the social interaction and the teamwork between departments.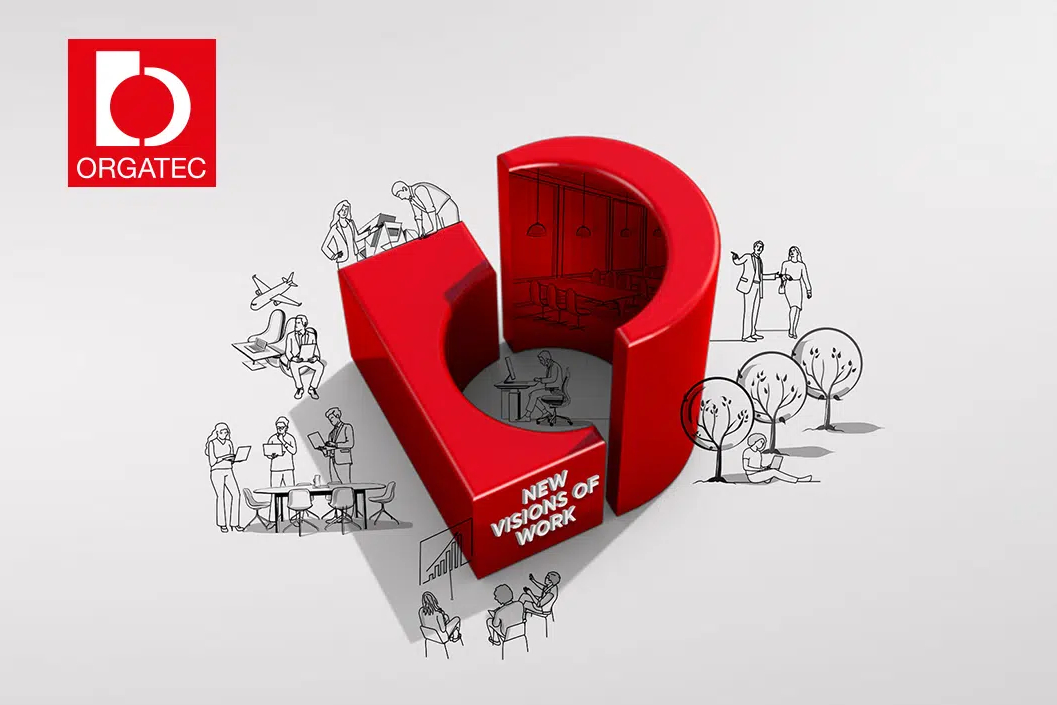 From 25 to 29 October, the 2022 edition of ORGATEC will host more than 600 exhibitors and offer an exhibition space of 120,000 square metres bursting with inspiring ideas and innovations for the challenging task of designing the work environments of today and tomorrow. For more coherence, the space has been thematically divided into 3 main sectors: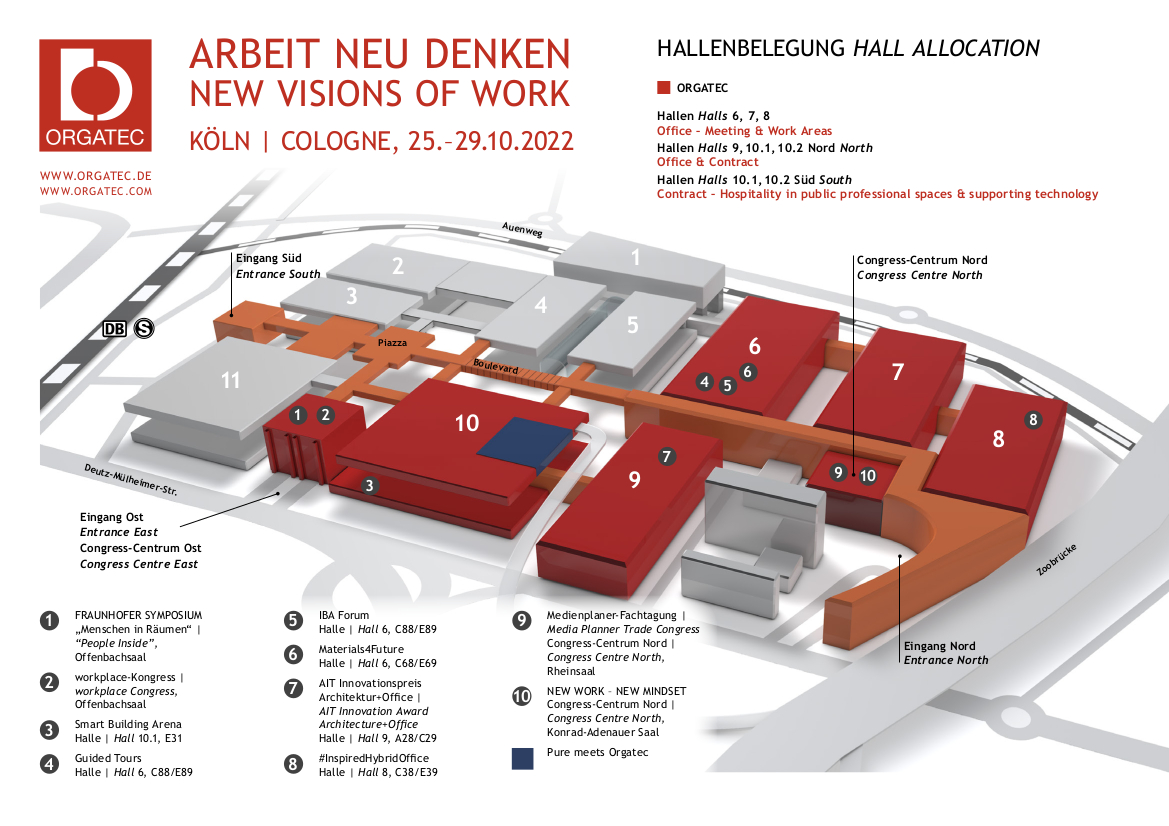 Office – Meeting & Work Areas

(Halls 6, 7, 8)

Office & Contract

(Halls 9, 10.1, 10.2 Nord North)

Contract – Hospitality in public professional spaces & supporting technology

(Halls 10.1, 10.2 Süd South)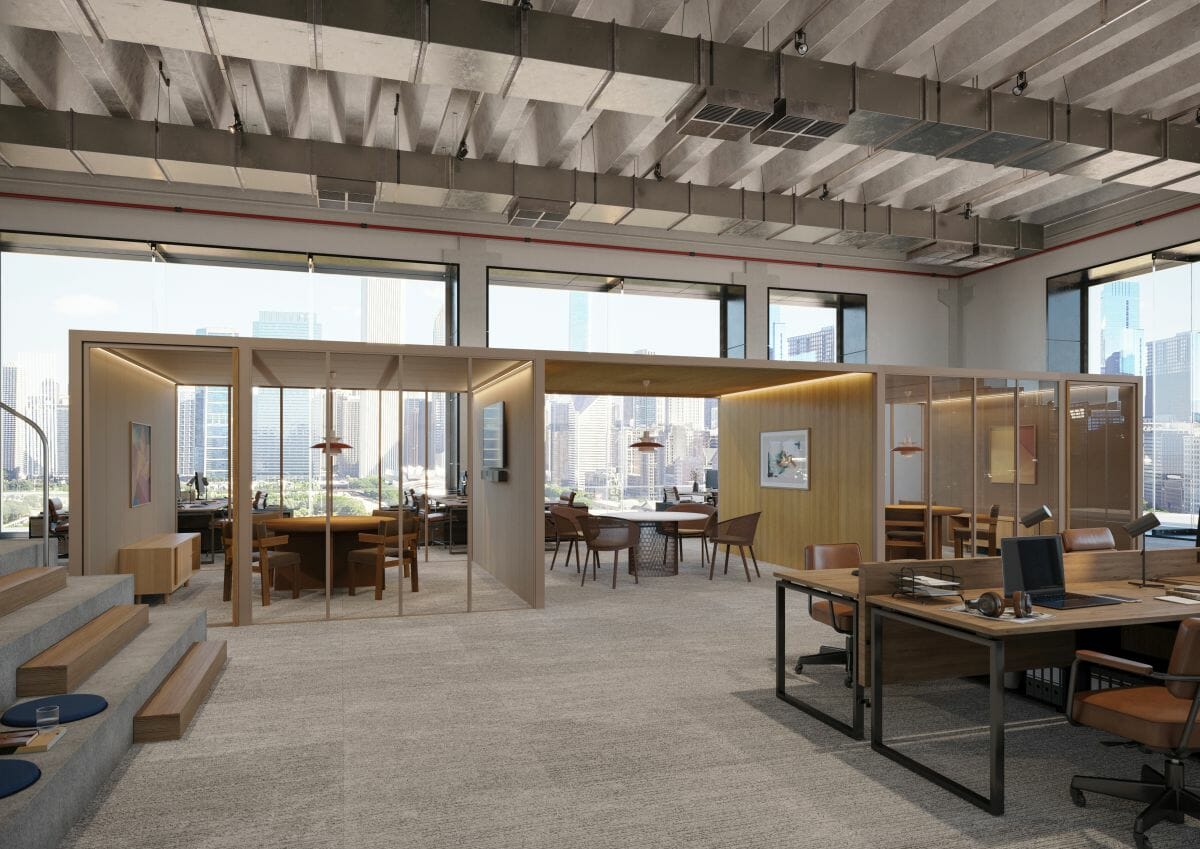 PAVILION O | Kettal
Spain will be represented in all the sectors by 56 brands, some of them ambassadors of Furniture from Spain in Cologne. Their offer is as diverse as the concepts and the sectors represented at the fair, including furniture for offices, meeting and conference rooms, cinemas, theatre, auditoriums, institutions, lounge spaces, hotels, restaurants and bars, and outdoor space.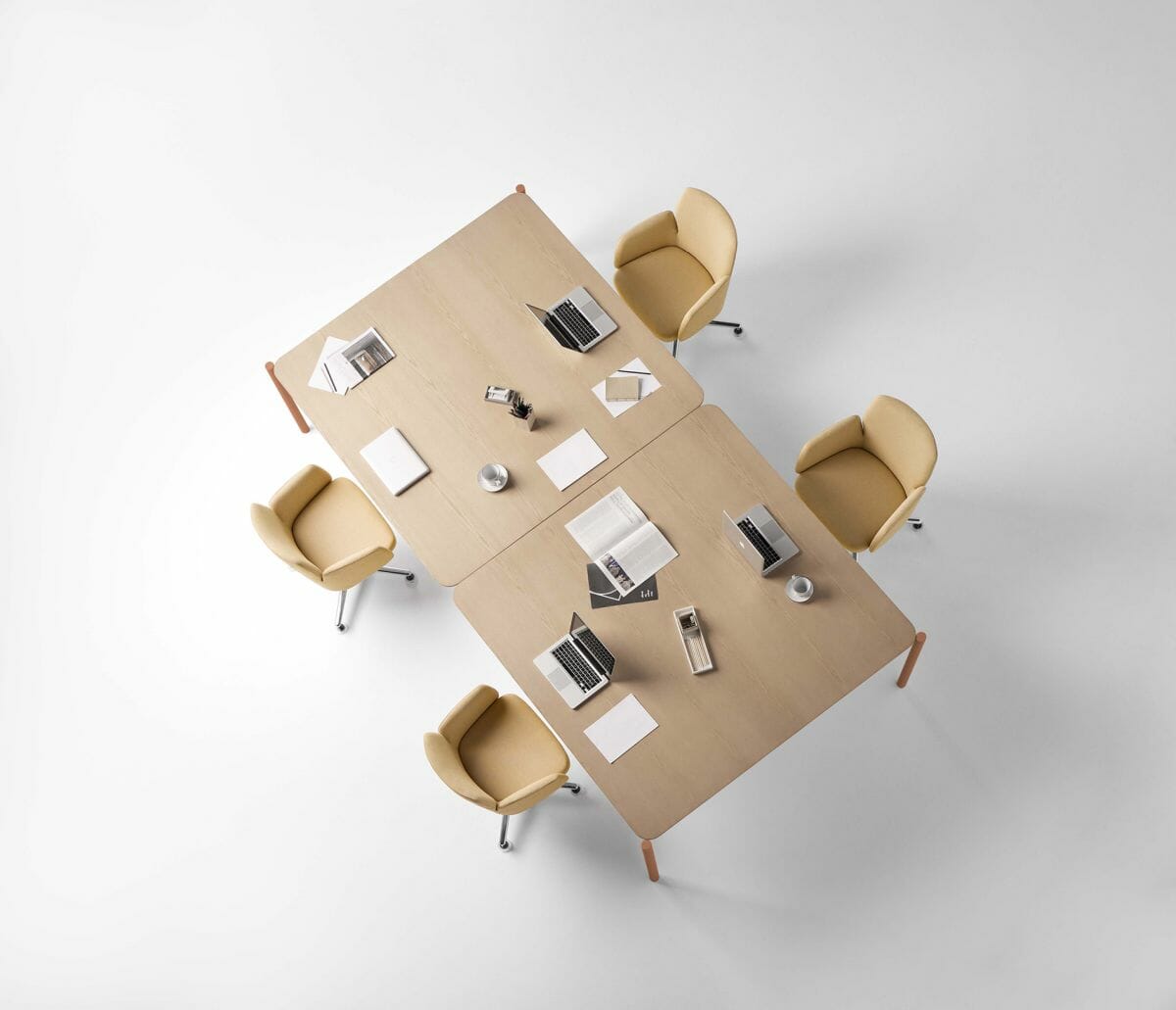 TERRA table | OFIFRAN
The focus will be on innovative solutions for co-working spaces, open office plans and overlap zones, innovative "hot-desking" configurations, table and seating systems, acoustic systems, and accessories for office landscaping.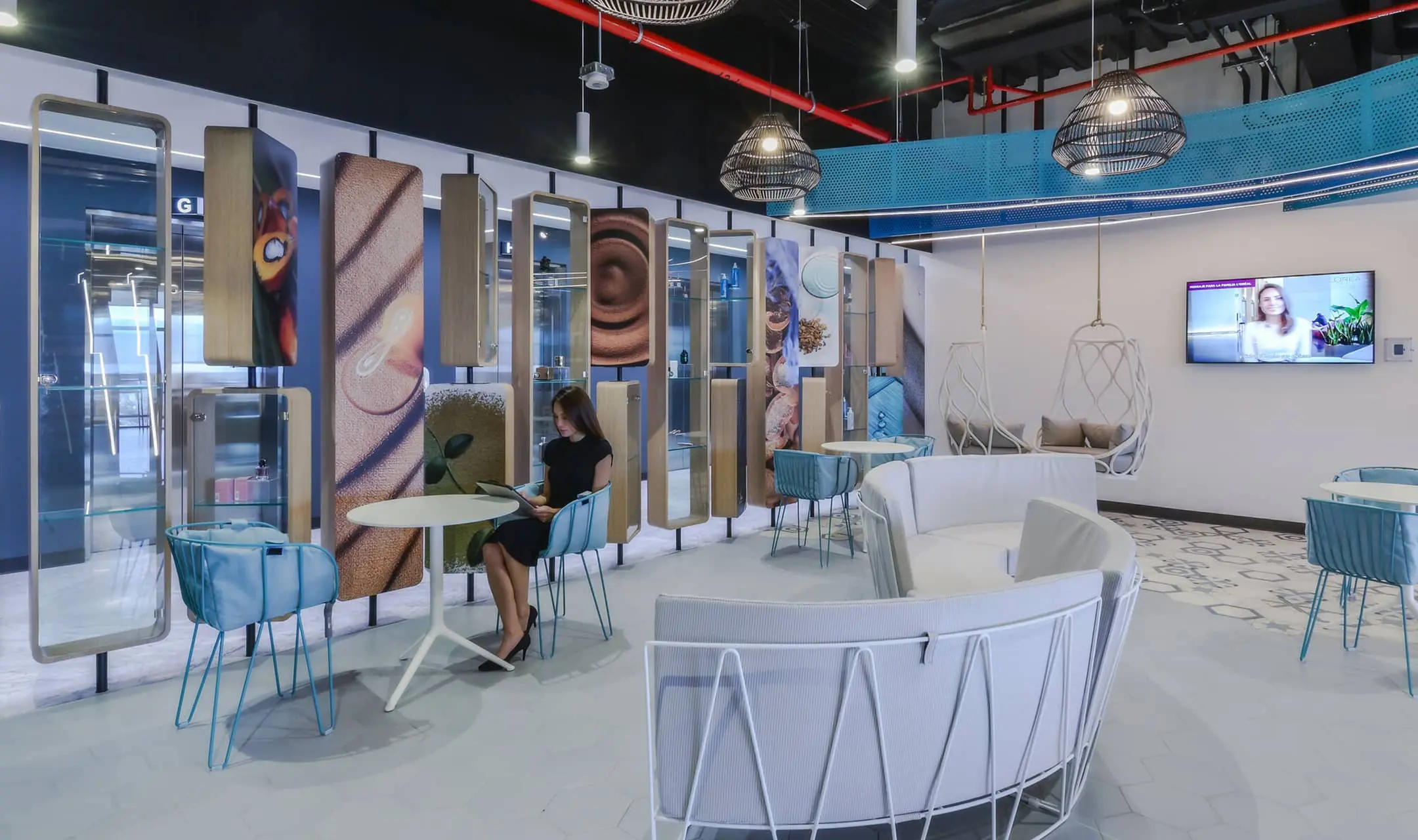 LAGARTO seating system & OLIVO chairs | iSiMAR
In a hybrid, multilocal world of work, the design and impact of working environments are especially important. Knowledge workers move dynamically between physical and virtual spaces, between offices and home offices, between more private areas and spaces intended for collaboration in their activity-based offices. And the choice of where to work has never been freer, never made more consciously than it is now.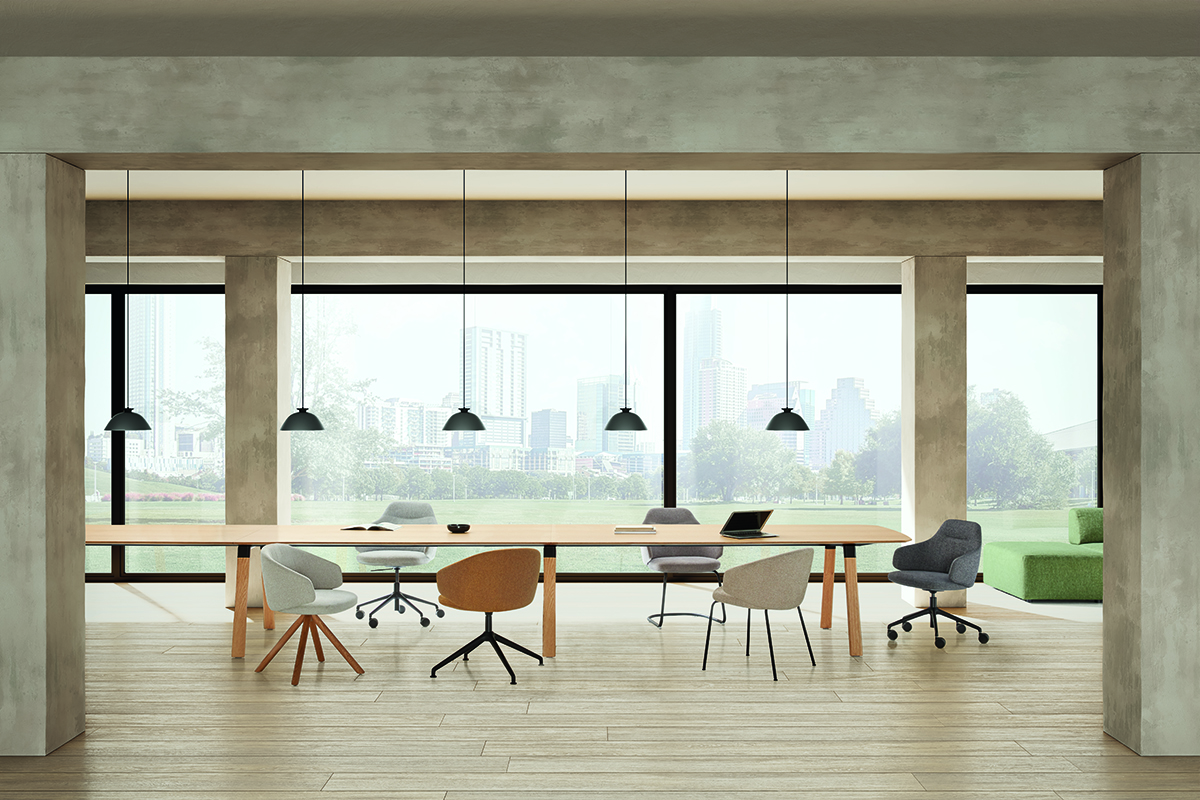 BINAR 60 office chair | INCLASS
The 14 brands from Furniture from Spain will bring to Cologne a choice of products that will amaze professionals for their smart, flexible designs, high-quality, sustainable materials, and vibrant looks. By combining advanced technology and tradition, they have achieved to develop collections that provide a new "at home feeling". Furniture ranges from BD Barcelona, TREKU, OFITRES, VERGÉS, and ONDARRETA combine office functions with homely design. The latest seating furniture from MOBBOLI, INCLASS and TAGAR also introduces a touch of cosy comfort into the office environment. With their elegant styling, these pieces are suitable for both contract and home use.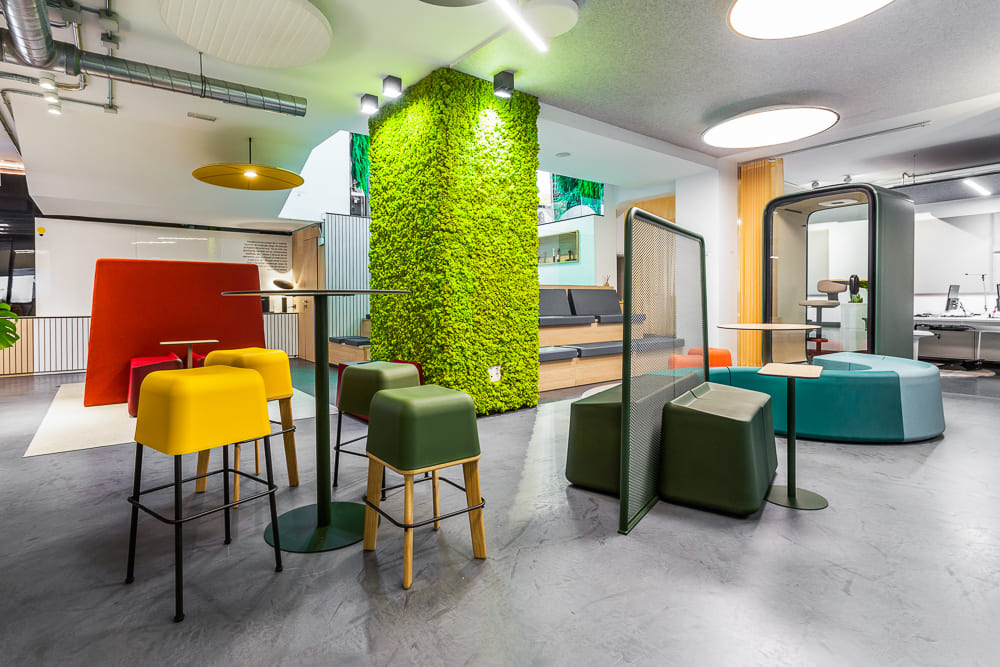 SAREK modular seating & space divider, ABISKO stool | BÕLN
Fun and playful designs, such as the brightly coloured modular seating system and stool from BÕLN or iSiMAR also promise to liven up office environments.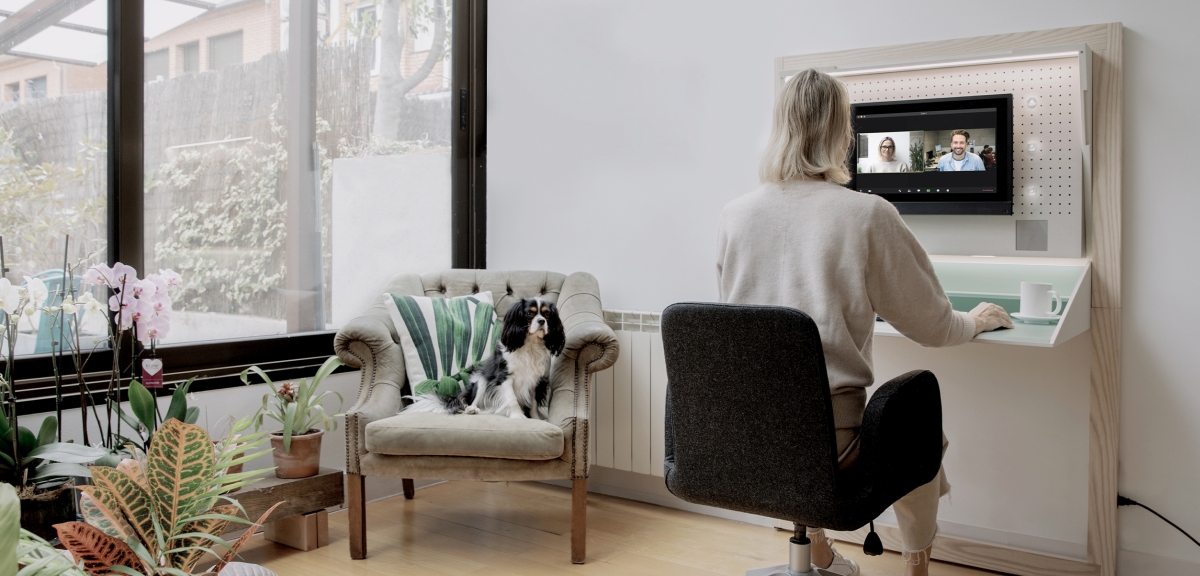 BEAKTOR remote workstation
Due to the pandemic, working from home has gained new momentum as a long-term solution, challenging manufacturers to new product developments. Companies such as BEAKTOR have developed special furniture ranges for remote workers that meet ergonomic requirements as well as the need to fit into a home environment.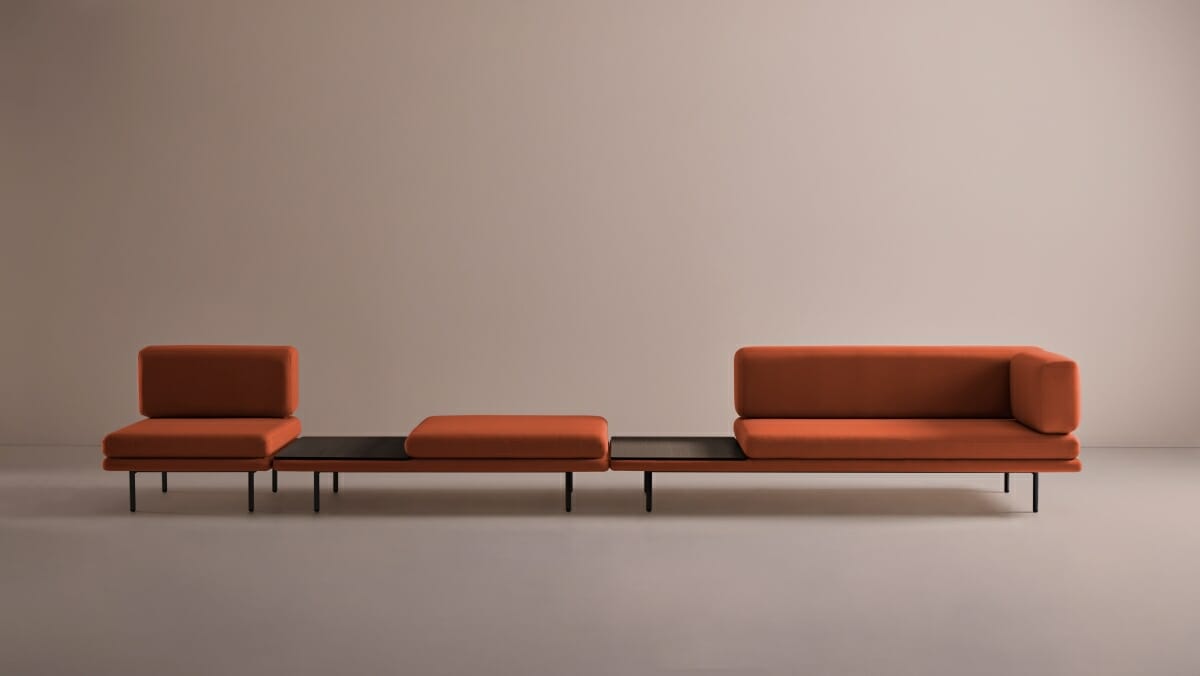 TRACK seating system | MOBBOLI
Flexibility and multifunctionality are other big issues that allow to configure different zones in working environments. Almost all the Furniture from Spain brands have products that easily adapts to different environments both in terms of sizes, colours and finishes. In addition to this, the Pavilion O from KETTAL has been specifically conceived to provide a flexible way of dividing offices into zones while offering enclosed workspaces.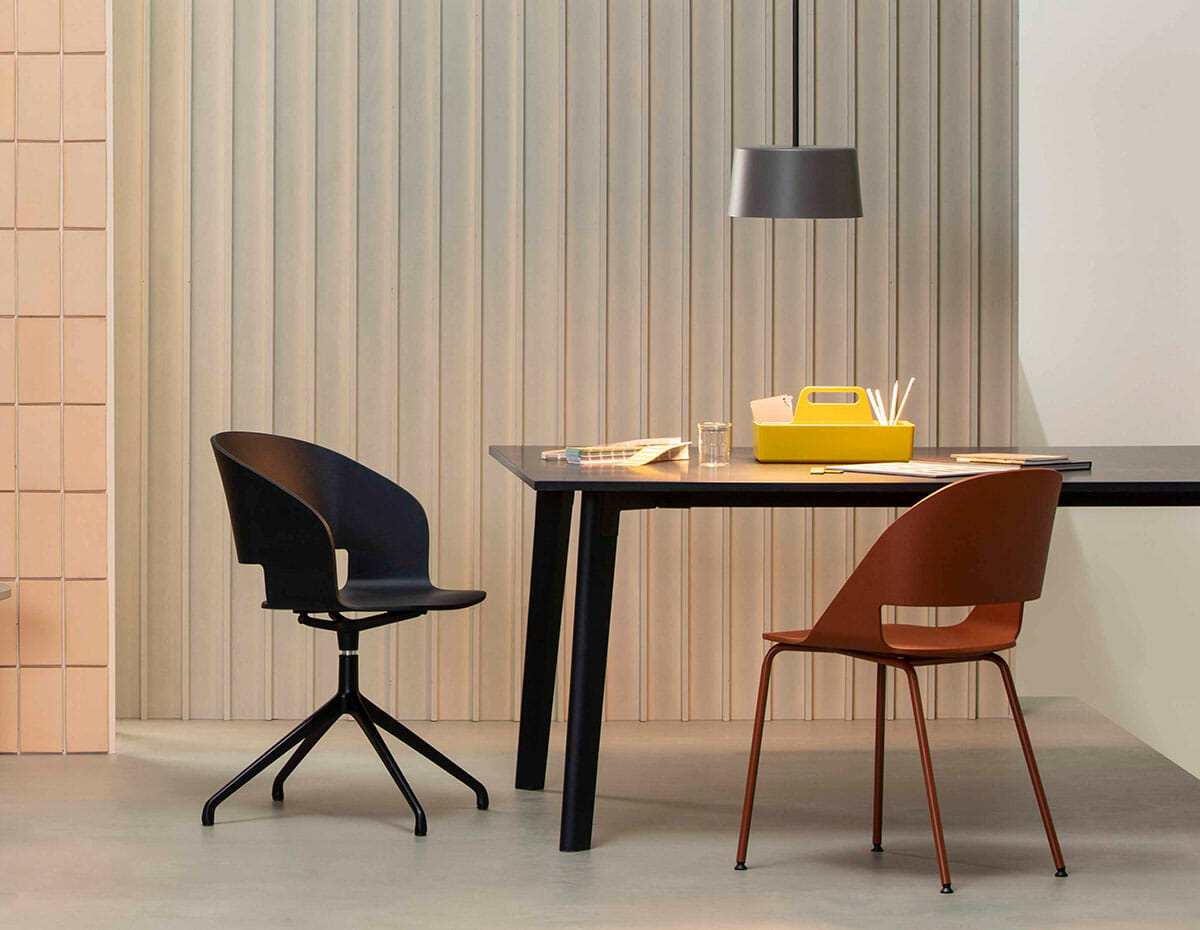 GOOSE office chair | VERGÉS
The sophisticated appeal of well-executed furniture is another outstanding feature of Spanish manufacturers, such as OFIFRAN, INCLASS, VERGÉS, BD BARCELONA, and TREKU. Their high-quality desks, chairs, reception counters, bookcases and sideboards will surely make the difference in any workspace for their intriguing mix of advanced design and impeccable craftsmanship.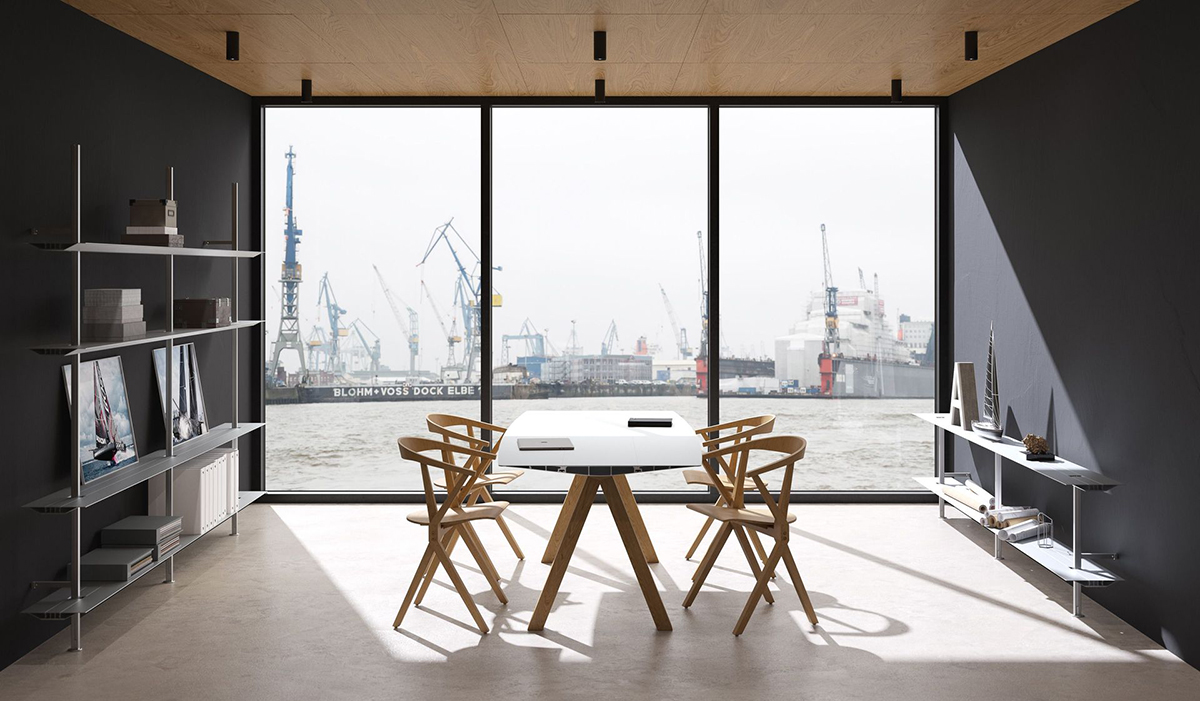 Table B & chair B | BD Barcelona
The offer is completed with the seats from EZCARAY and EUROSEATING that will bring ergonomic and comfort to any cinema, theatre and auditorium.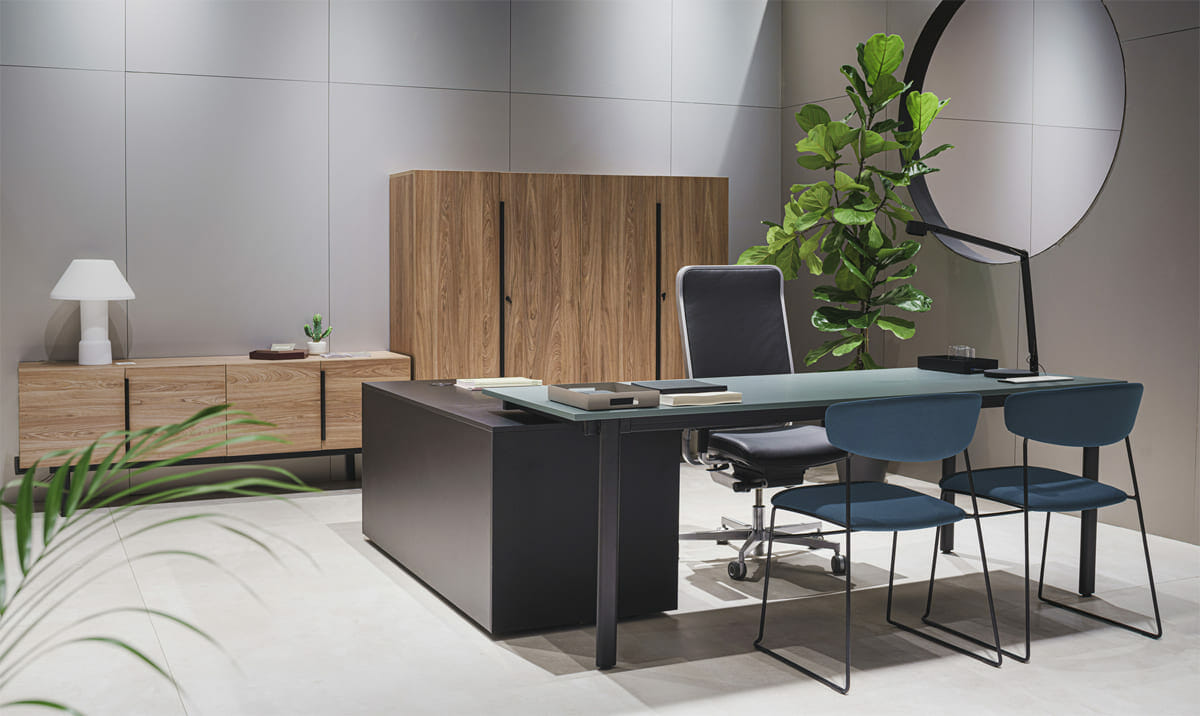 TONO office furniture | OFITRES by Alvic
Germany is the fourth largest market for Spain's furniture exports. In 2022 first semester, the exports of Spanish furniture amounted to 86 million euros, which represented the 6% of Spain's total exports. The good performances of Spanish furniture in the German market, which is also a hub for other Central Europe markets, have encouraged a significant number of Spanish brands to be present in the leading event the modern working world with the aim to establish new business collaborations and consolidate their position in the market.