Salone del Mobile.Milano 2022. Lounge in comfort and style!
June 7 / 2022
Forget formal, traditional living rooms; the living room of today stay faithful to its name: a place to live and enjoy. After stressful times, there is a collective desire for comfort, for multi-functional spaces that prompt conversations, offer help with storage and style and are also lived-in microenvironments where we can be alone or share moments with our family and friends.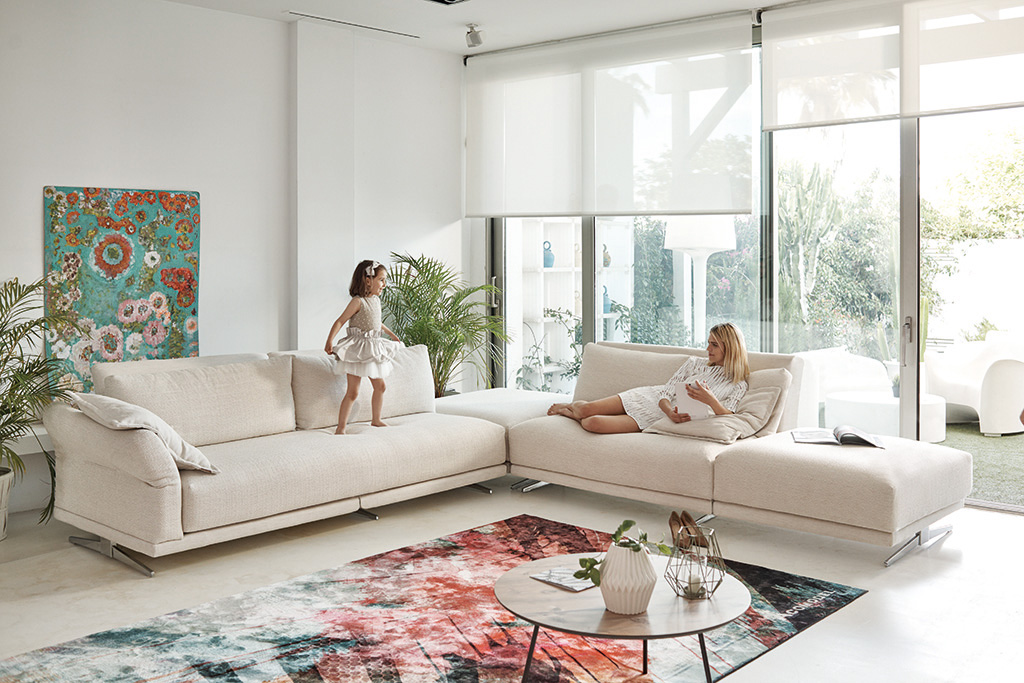 SILVANA sofa | Amparo Muñoz | ACOMODEL
Chic, stylish and most important of all, highly comfortable, Spain's new designs for sofas and armchairs are available in a variety of sizes, including modular corner sofas, angular sofas and the extra-large for a more luxurious lounge experience. With a great selection of fine fabrics and top-quality leathers to choose from, you can have them perfectly customized to suit every need and taste.
ACOMODEL. Hall 14 Stand C29-C31
Exclusive mechanisms & designs. ACOMODEL is back to Milan launching new innovative sofa designs that bring comfort to the extreme. Designed by Amparo Muñoz, THIERRY is a new sofa concept with a thoughtful design based on fixed modules and folding backrests. Its most outstanding feature is the use of the backrest cushion: when the headrest is folded, it can be used as lumber support; or it can be attached to the headrests for optimal support in the cervical spine area.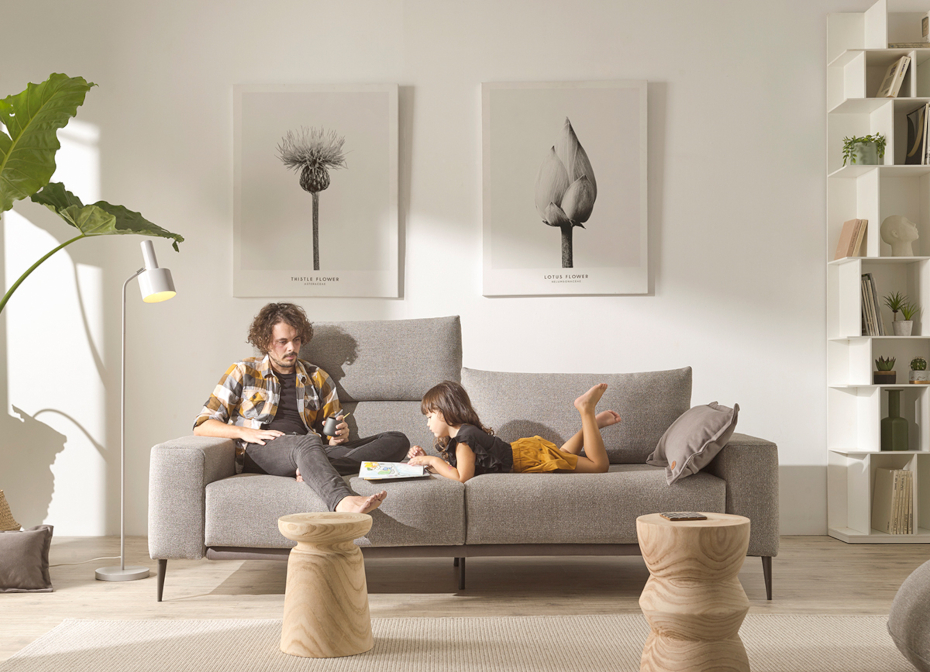 THIERRY sofa | Amparo Muñoz | ACOMODEL
THIERRY is beautiful to look at and is also a versatile option that allows multiple possibilities and combinations to make the most of the lounge experience.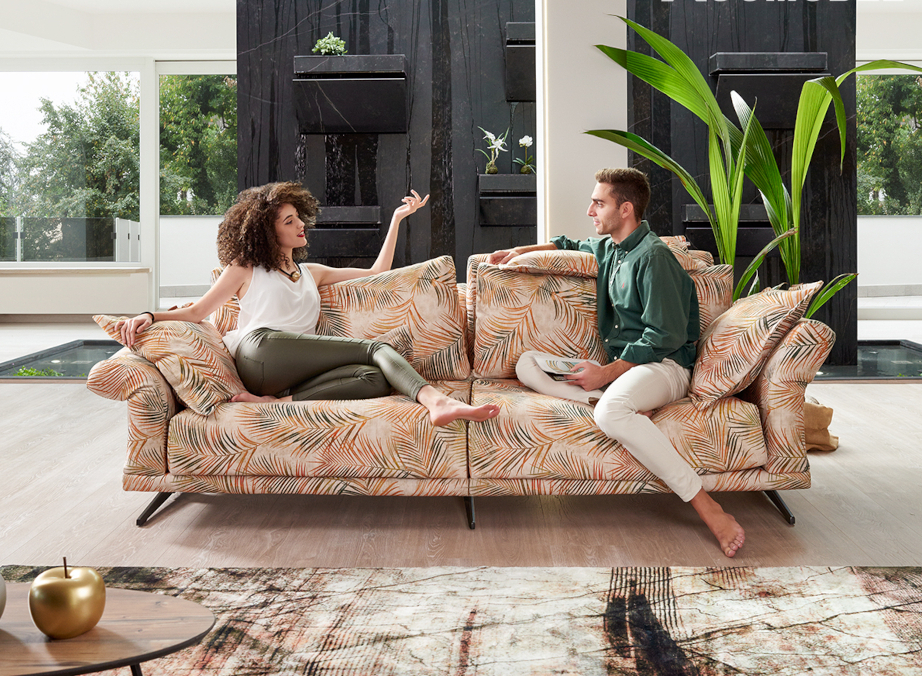 SILVANA sofa | Amparo Muñoz | ACOMODEL
Another creation by Amparo Muñoz yet a totally different concept. SILVANA is a fixed sofa with flexible armrests and backrests that can be adjusted for a sitting or reclining position. Its unique design and the removable armrests allow to create dynamic compositions that adapt perfectly to every contemporary space adding elegance and style. To increase comfort, seats are filled with Bultex polyurethane foam H33/kg and viscoelastic 50 kg.
TM LEADER CONTRACT. Hall 8 Stand A37
For the first time at the Milan Salone, TM Leader Contract will unveil to an international audience two of its latest designs suitable for both home and contract use. Created by Spanish designer Carlos Soriano, the RONDA chair stands out for its round, organic shape and its "slow deco" style ideal to set a calm, relaxing mood at home or in commercial environments.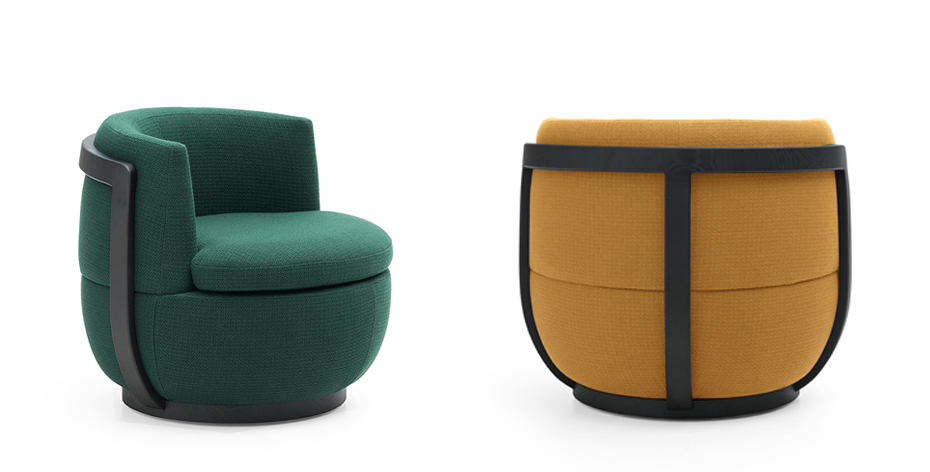 RONDA armchair | Carlos Soriano | TM Leader Contract
The chair is formed by various elements: a solid wood plinth that incorporates a hidden rotating mechanism and can be upholstered; a pine wood structures that can be finished in different colours; a round base filled with high-density polyurethane foam that support an ergonomic seat and backrest. You can play with the colours of the upholstery and of the frame to achieve the desired look.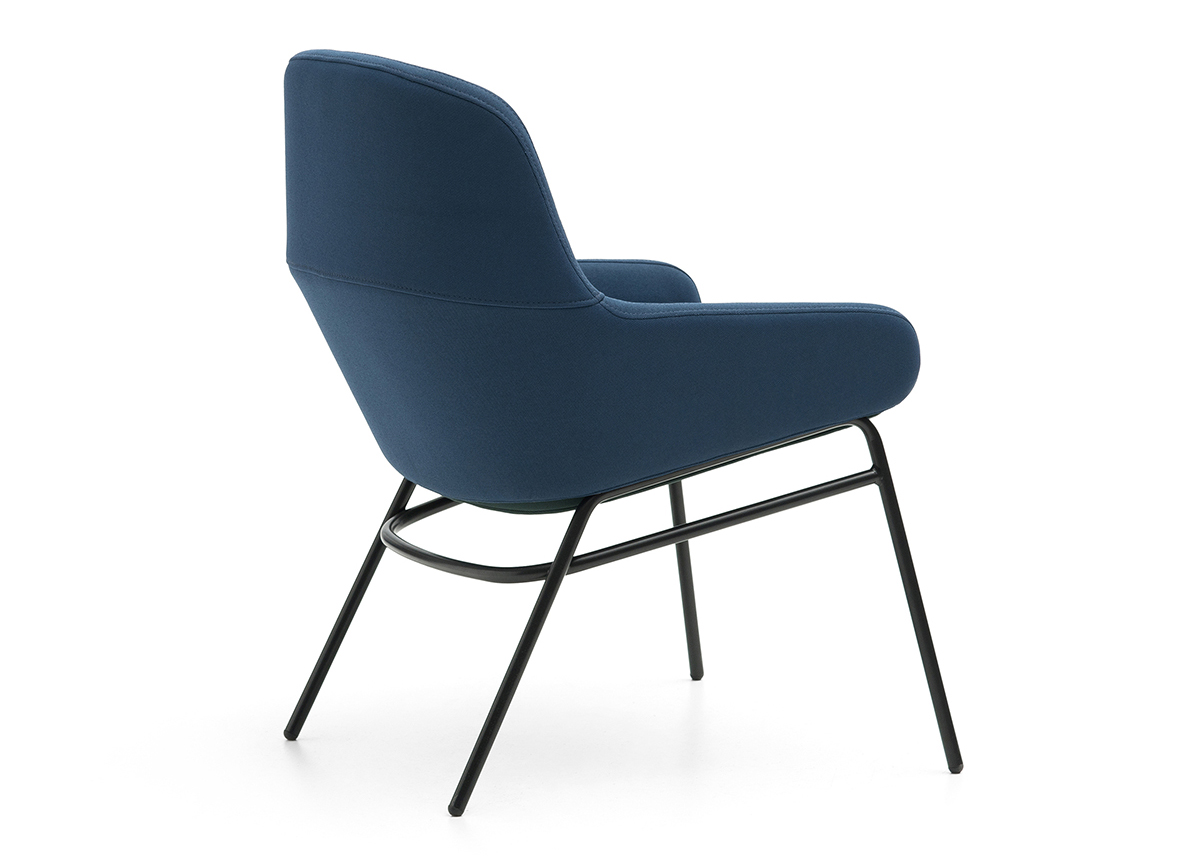 ASTON lounge chair | Carlos Soriano | TM Leader Contract
Drawing inspirations from mid-century armchairs, Carlos Soriano has created ASTON, a refined armchair that subtly combines a retro flair, with ergonomics and a light tubular structure. The curved backrest pleasantly embraces the body ensuring first-class comfort. The metal base is available in two versions: sled base or 4 legs. The reclined shell has been specifically conceived to provide out of this world seating comfort.
FRANCES BAÑON. Hall 18 Stand D06
Sofa-bed specialist FRANCÉS BAÑÓN puts on display in Milan a variety of styles and options like pull-out beds, front opening systems, and built-in storage. The new SALOME sofa-bed ensures that you can have the lounge area you deserve and the second bedroom for overnight guests.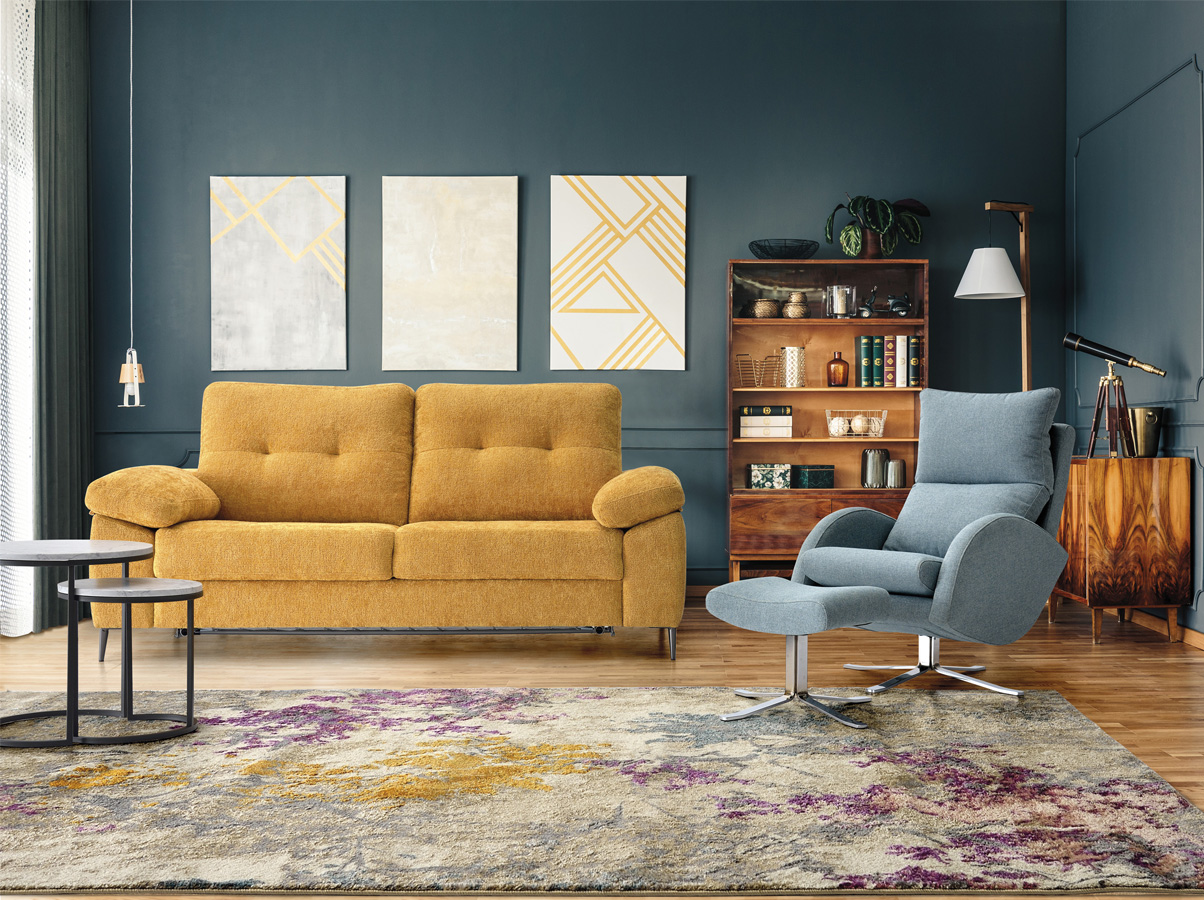 SALOME sofa-bed | FRANCÉS BAÑÓN
Provided with Italian opening mechanism, this sofa is extra deep, has metal legs and it is easy to transform into a spacious, comfy bed. The sofa-bed has a 14 cm thick bed mattress in high resilience foam that provides comfortable support to your body and a smooth sleeping surface without disturbing joints.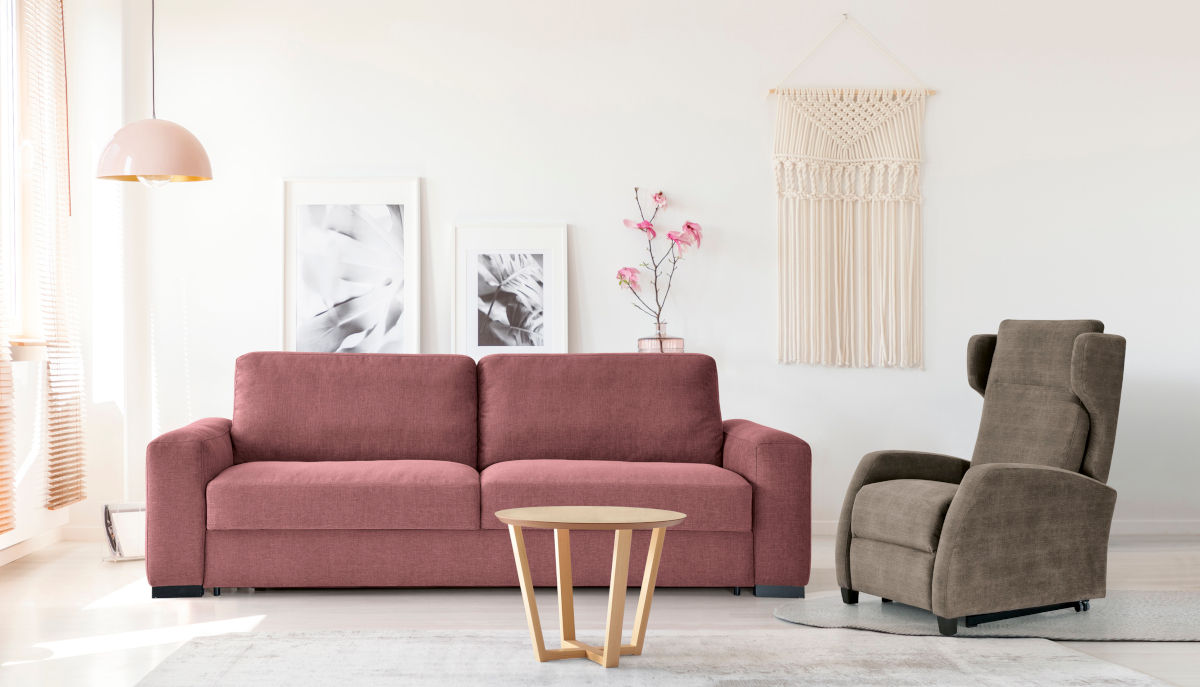 CLOTILDE sofa-bed | FRANCÉS BAÑÓN
With its clean lines and simple shape, the CLOTILDE sofa-bed lends itself to any style of home. Its generous proportions encourage to lie back and relax, while the Italian opening mechanism makes it super easy to convert into a comfortable double bed with a thick, cosy mattress (18cm).
KARIBIAN DESCANSO. Hall 14 Stand B35
With design, quality and well-being at the core of their business, KARIBIAN DESCANSO has developed a whole range of new models of mattresses that follow new trends in the sleep industry and introduce new technologies.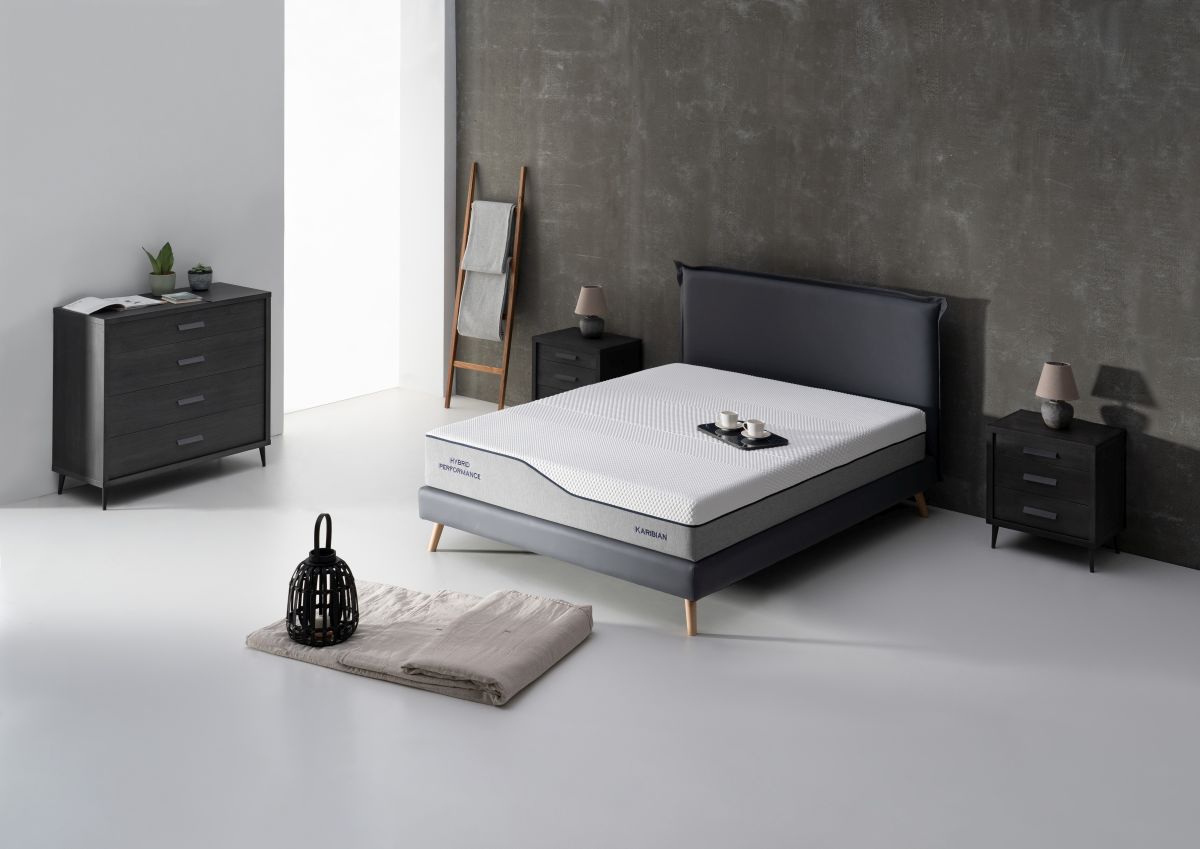 HYBRID PERFORMANCE mattress | KARIBIAN DESCANSO
The HYBRID PERFORMANCE mattress, a new addition to the successful Platinum Pocket Spring Series, combines individual pocket springs with memory foam, maximizing the benefits of both systems and taking the sleeping experience to an higher level. Titanium pocket springs with a diameter of 4cm and a height of 13cm, Viscoelastic Soya Memory 50kg, and Perimeter Box D33kg will provide different firmness and a better adaptability for a quality night's sleep. In addition, its cover is removable, and it is suitable for articulated beds.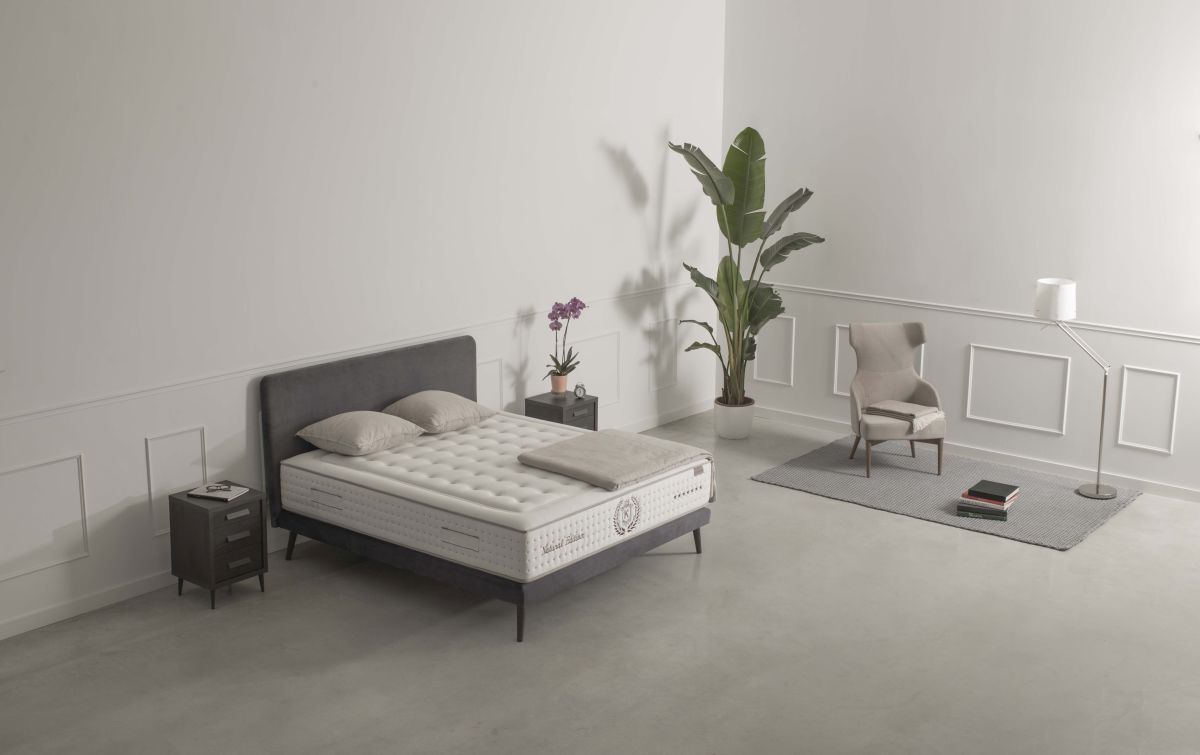 COOCUM NATURE mattress | KARIBIANDESCANSO
In the same series, another good option is the COOCUM NATURE double-sided mattress (winter-summer) that has been specifically designed to ensure a superior sleep's experience. The combination of natural materials – cotton, wool, latex – with the titanium pocket spring system and the innovative Gel-Therm 45 kg improves ergonomics, adaptability and an higher breathability. The perimeter reinforcement D40 kg makes the sides firmer and makes sitting on the mattress edges or getting up more comfortable.
COOLWOOD. Hall 14 Stand B28
Can sustainability be at the core of a business? At COOLWOOD everything they supply is made from recycled wood and a part of the profits is invested in the reforestation of woods. You can have hint of this in Milan, where the Catalonia-based firm will be exhibiting a selection of furniture from its different lines: COOLWOOD, COOLSEATING, COOLLEATHER, COOLBEDDING and COOLLIGHTING.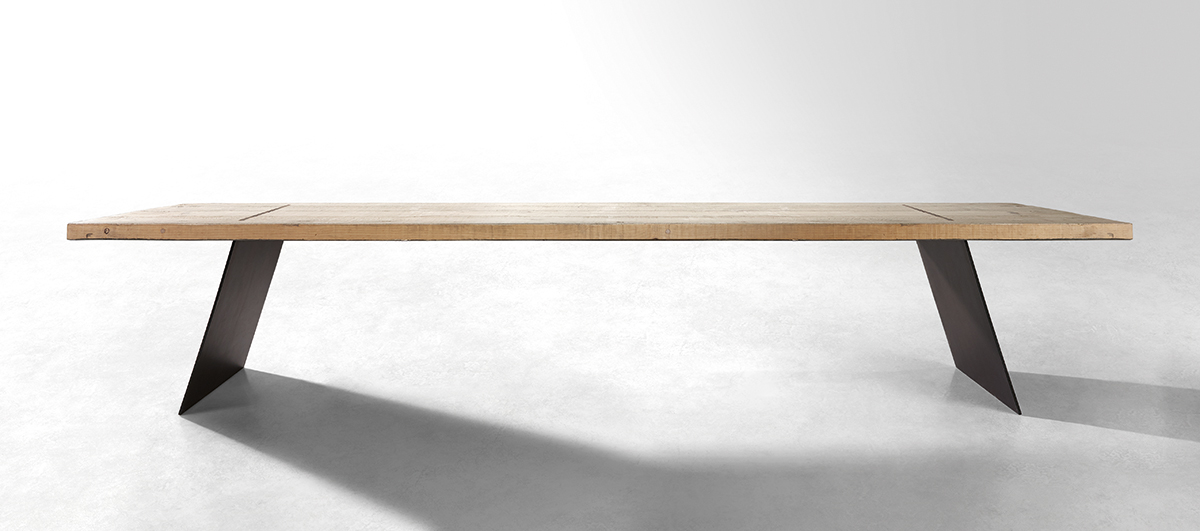 NEBRASKA table | COOLWOOD
A new addition to the COOLWOOD line, the NEBRASKA table features an industrial look reinforced by the metal legs and the big dimensions. As for other models, the stunning timber used for the top comes from reclaimed or recycled sources, such as scaffold boards and beams from abandoned construction site. No new trees have been cut down for the manufacture of WOODWOOD tables.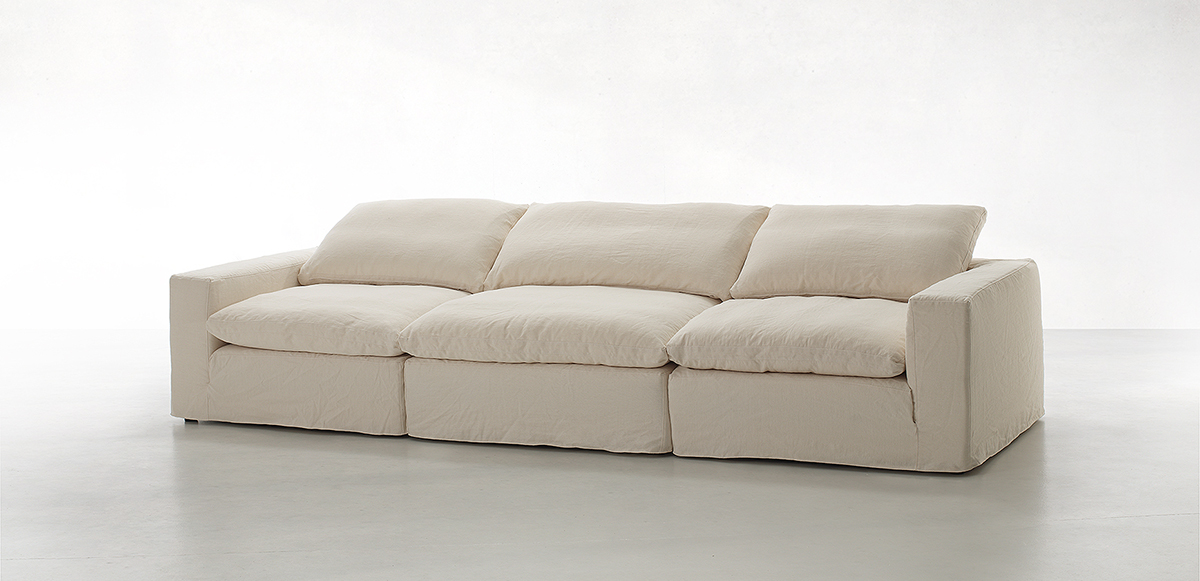 SUGAR sectional sofa | COOLSEATING
On the other hand, SUGAR is one of the newest model of the COOLSEATING line. It is a multifunctional sectional sofa made up of a number of individual pieces that can be arranged into a shape to suit any modern living space, large or small. Whether you're looking for a cozy 3-seater, a space-saving corner sofa or a giant cozy sofa to fit the whole family, the SUGAR modular sofa can be adapted for every needs.
Hope to see you in Milan! Arrivederci, then…
Furniture from Spain. Live. Work. Enjoy. Create…