Virtual Salone Milano 2020: FRANCO FURNITURE, unique furniture for charming, unconventional spaces
April 21 / 2020
Founded in 1976 as a family run business, now in its second generation, the Cordoba-based FRANCO FURNITURE has specialized in the manufacturing of distinctive furnishing for dining, living and bedrooms. Their home furniture collections, such as the AZKARY, SERIK or the new AVANTY, break down conventional styles transforming standard pieces of furniture into something utterly unique.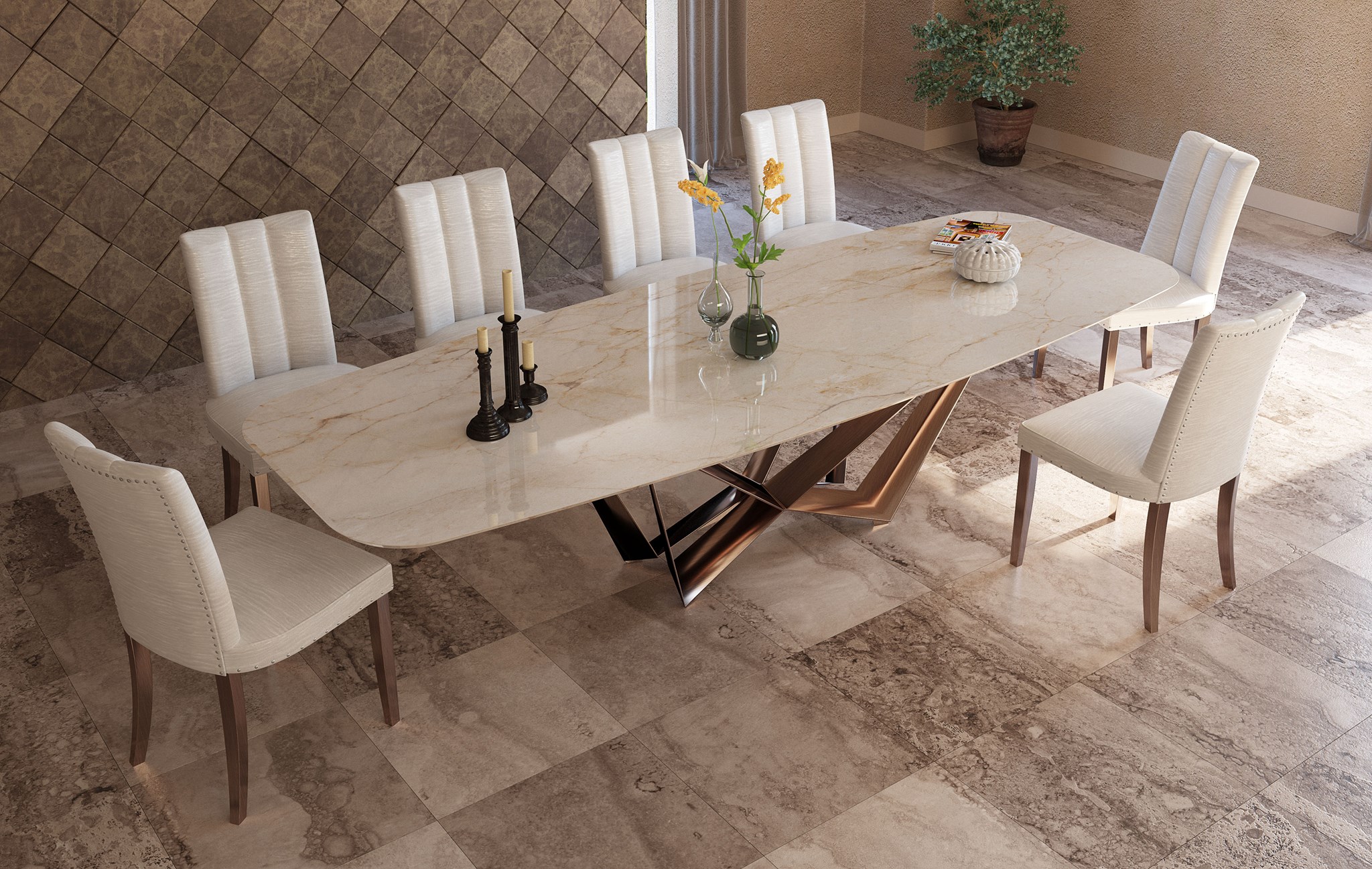 AZKARY II dining set | FRANCO FURNITURE
All the furniture is made of MDF FIBRALAC, which is a wood fibreboard particularly suitable for lacquer finishes with brush or metallic effects and is embellished by original décor features that include metal accents (aged gold, silver and copper), chromed elements, cement effects, and a rich choice of materials – ash and oak wood, mirror, glass, marbles – and matt and glossy lacquers. Chairs come upholstered with attractive fabrics in plain colours or with colourful patterns, including floral, checked and geometric patterns.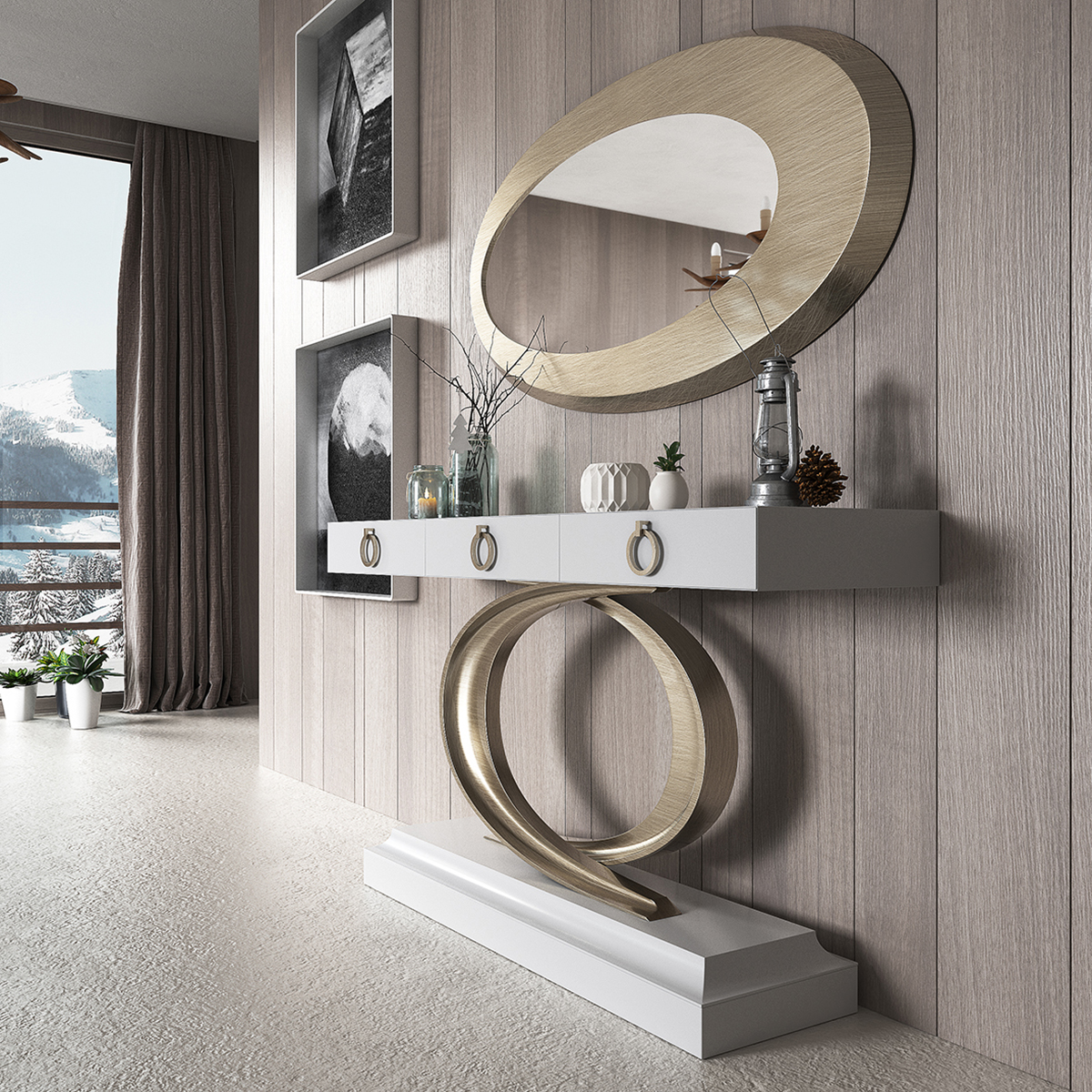 AZKARY II console | FRANCO FURNITURE
Each collection can be used to create a strong visual impact and has specific features that make them perfectly recognizable and unique. In their designs, geometric patterns, curved shapes, straight lines mix and interplay with quality materials creating endless furnishing solutions for both modern and more traditional spaces.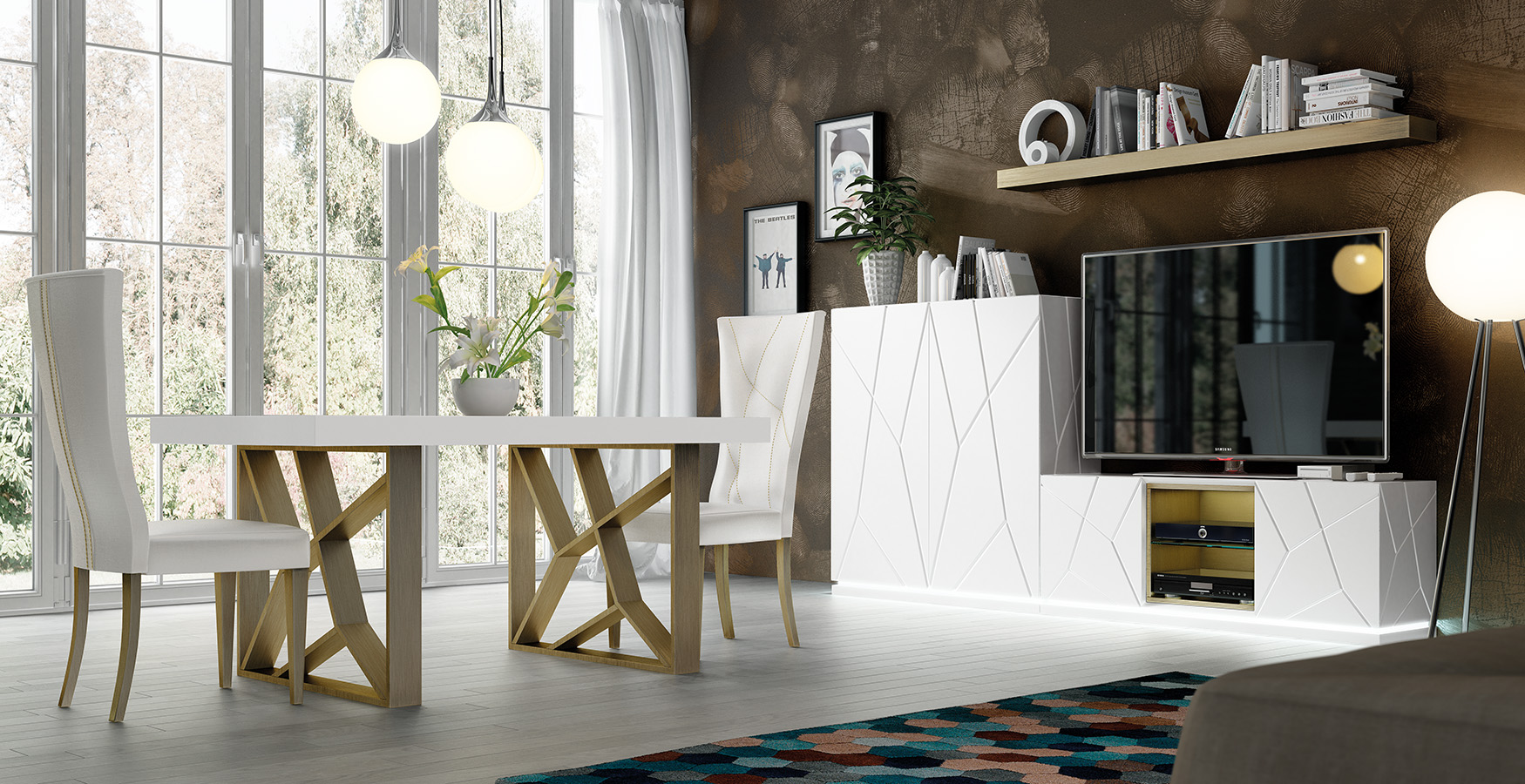 AVANTY living room furniture | FRANCO FURNITURE
All the pieces incorporate the most advanced mechanisms and technologies available in the market, including fittings and drawer slides with soft close of the best brands (Blum, FGV, Emuca, Indaux). Top-quality, high resistant lacquers too are supplied by the most renowned European paint and varnish producers (Ilva, Milesi, Masquelak, Irurena).
This outstanding thoroughness in production and attention to detail ensures the comfort, durability and ease of use of all the furniture in their catalogue. For 2020, the firm has extended the AZKARY, BEDROOM and AVANTY catalogues with new models of beds, living room and occasional furniture and has launched NEW BELLA, a brand-new line of dressing tables.
AVANTY Collection
With its amazing style, the AVANTY Collection is meant to bring a breath of fresh air in living and bedroom spaces. Despite its unconventional, contemporary aesthetic, the collection, which includes a very balanced line of bedroom, living room and occasional furniture, stands out for its elegance, exclusive décor and impeccable execution.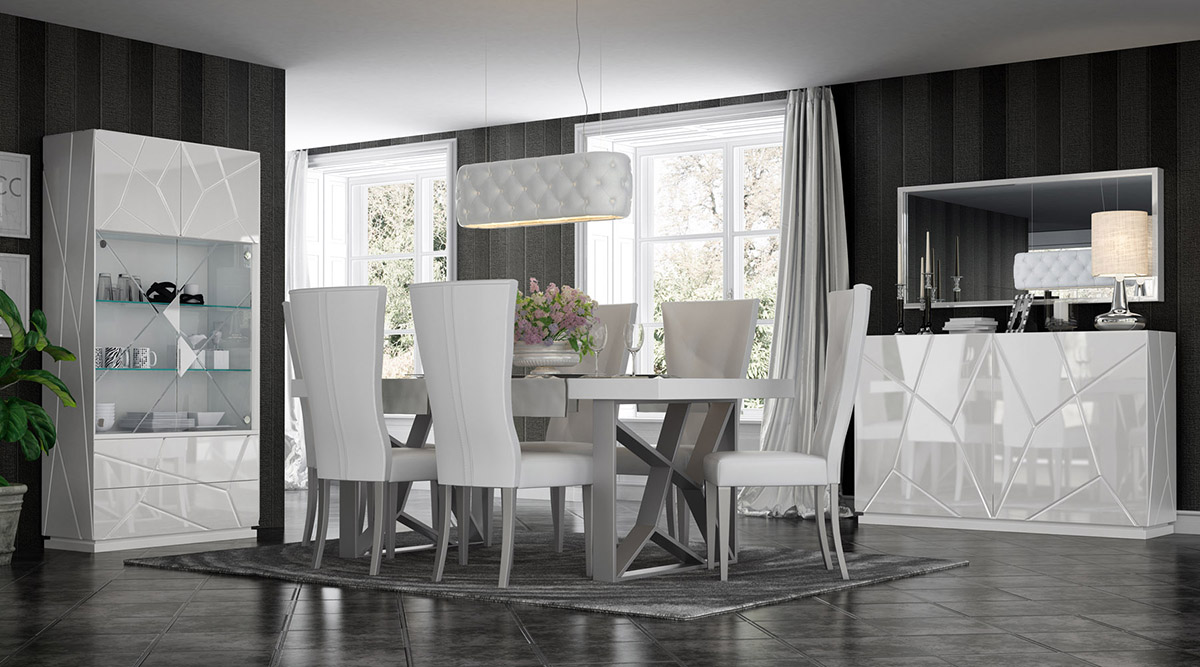 AVANTY dining room furniture | FRANCO FURNITURE
The vertical and diagonal elements on surfaces create an interesting visual play of intertwining lines. The same pattern is reproduced on the table bases that are offered in a choice of metal colours or lacquered. Made of MDF or glass, tabletops can be fixed or extendable and come in different dimensions.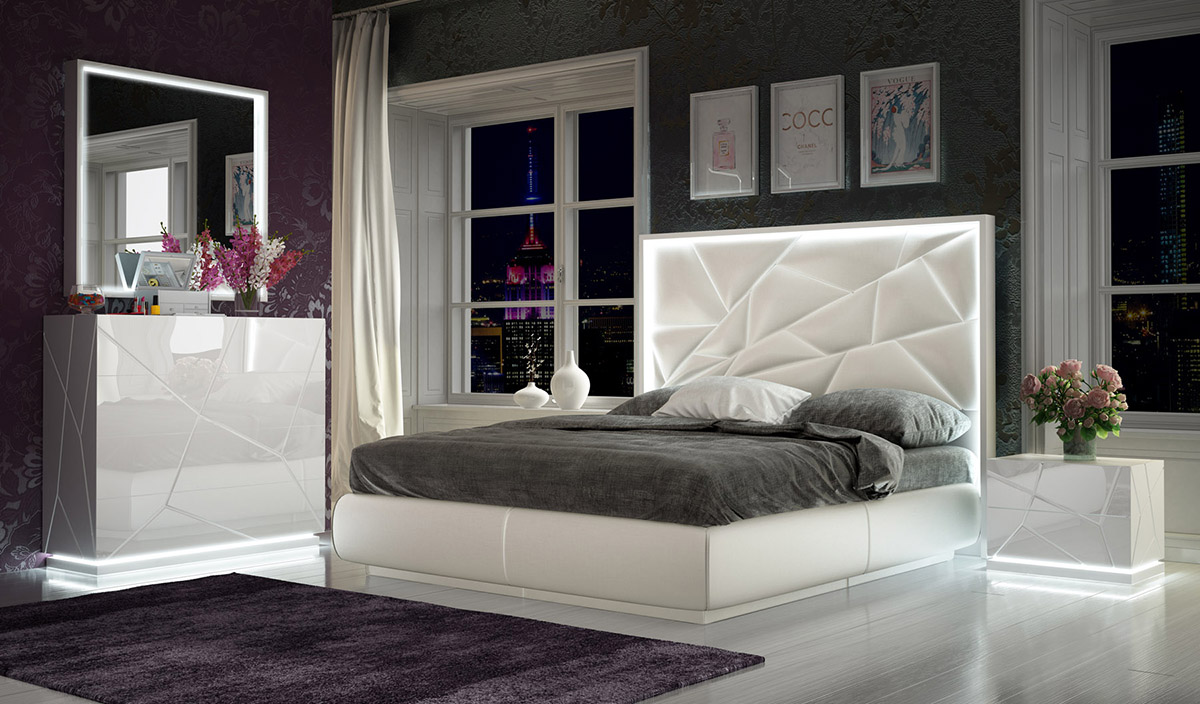 AVANTY bedroom | FRANCO FURNITURE
For extra functionality, bedrooms include LED light options as well as bed bases with storage systems.
NEW BELLA Collection
With the NEW BELLA dressing tables, you can create your personal styling zone and have everything you need within easy reach.
NEW BELLA dressing table | FRANCO FURNITURE
Available in a variety of designs to match different tastes and needs, they are practical and offer different functionalities, such as the hinged lids that hide both mirror and practical compartments or the drawers to keep your necessities in order.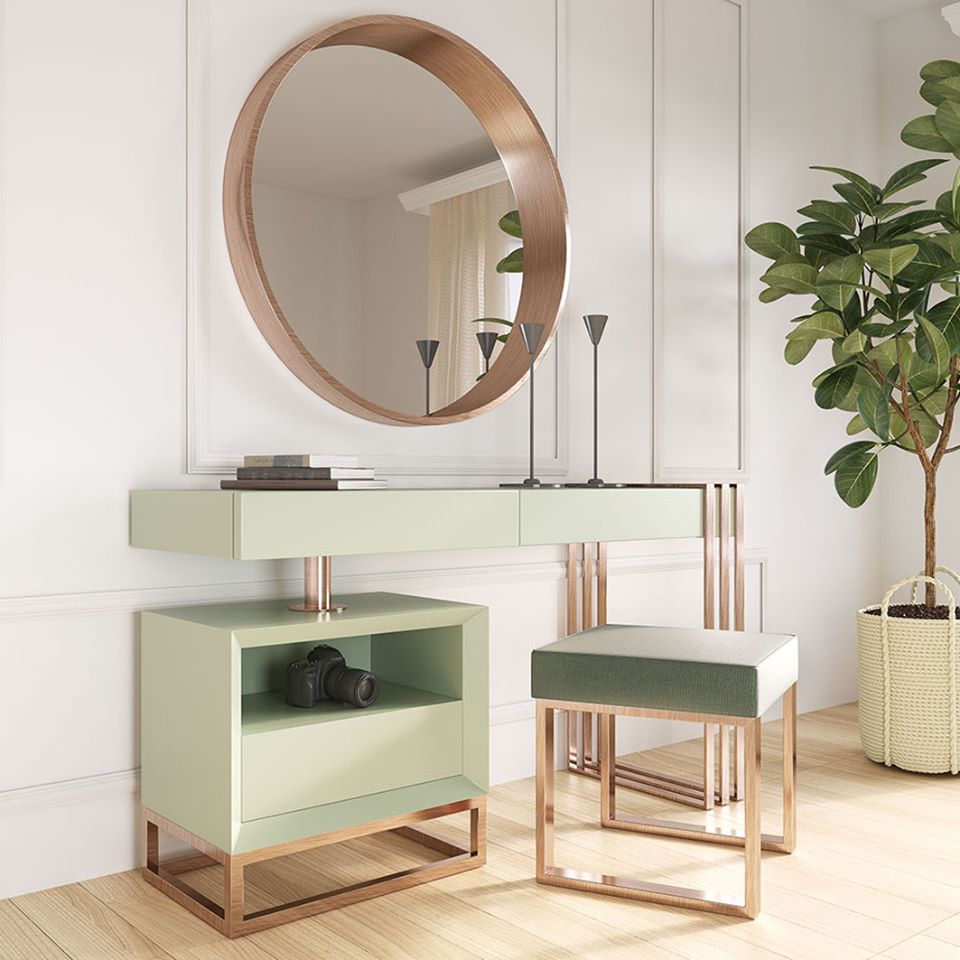 NEW BELLA vanity table | FRANCO FURNITURE
They are complemented by matching pouffes and mirrors. As for styles, the new vanity tables span from the most sophisticated models with precious golden details to the most contemporary featuring linear designs and metal accents.
AZKARY II Collection
The AZKARY II Collection takes personalisation to the next level with pieces available in so many varieties and themes they will suit every taste and environments – from the most exclusive to the most contemporary. It covers various ambiences and it features authentic stand-alone pieces, such as the incredible consoles, bar and china cabinets, radiator cabinets, shelves, sideboards, and the amazing bookcases available in different shapes and sizes.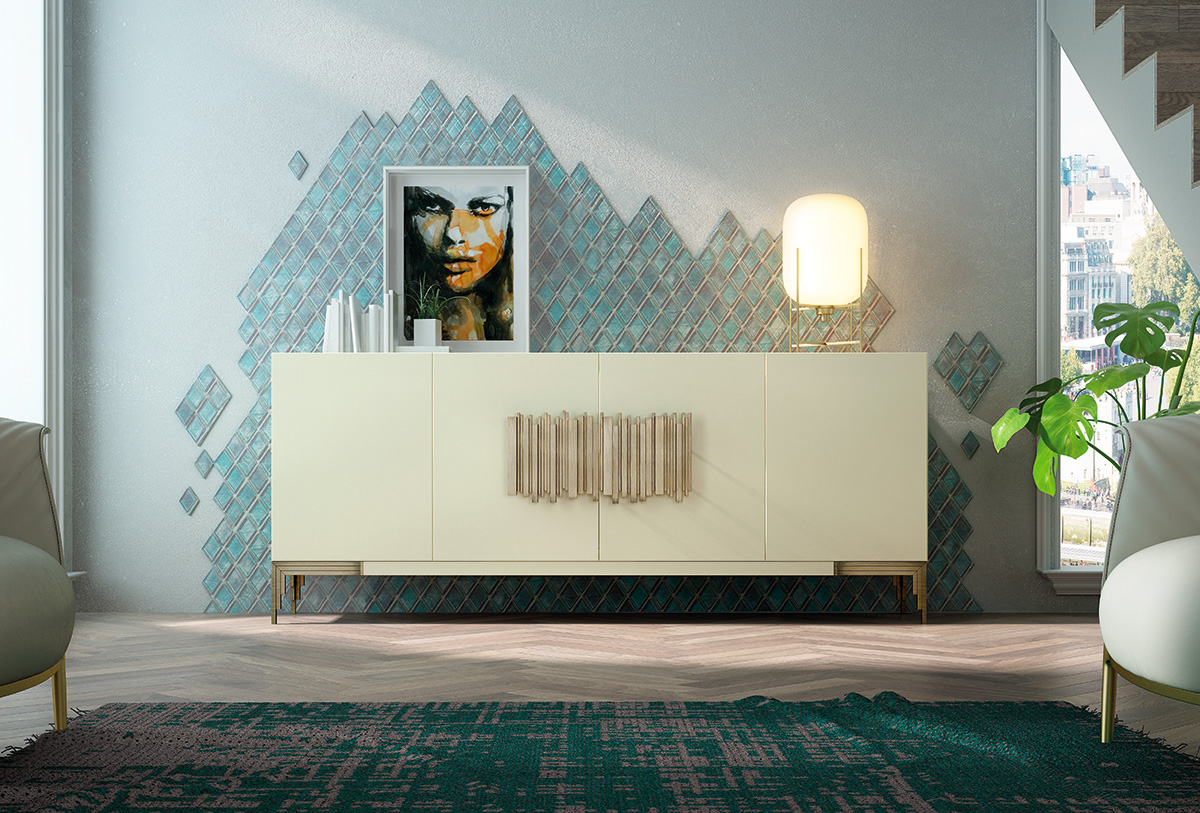 AZKARY II sideboard | FRANCO FURNITURE
The catalogue also includes a wide choice of dining and centre tables that impress for the endless options in design, style, dimensions and materials. New models of chaise longues, armchairs, sofas and benches have been added to the catalogue to add charm and character to living spaces.
BEDROOMS Vol. I / II / III
The style options for bedrooms is really impressive with results incredibly inviting. Including vibrant and warm colours, soft textures, and functional furnishing, the modern and classic bedrooms offered by the firm are the best for creating the desired atmospheres in your relaxing retreat.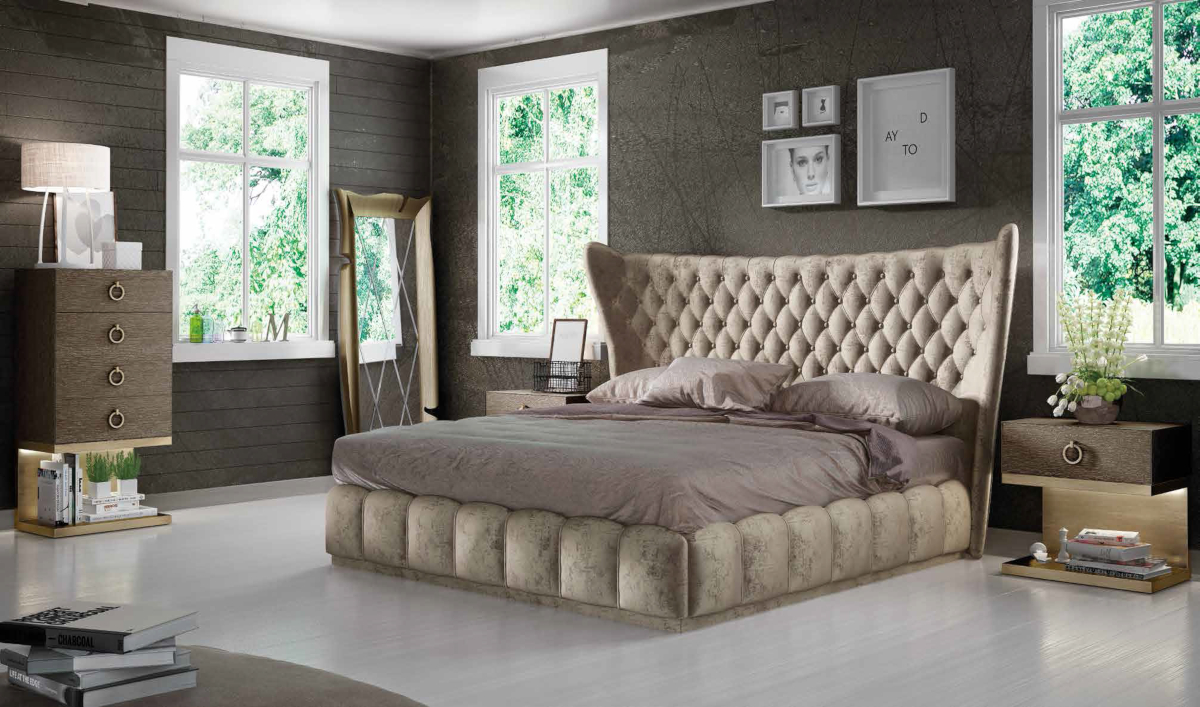 VOL. I bedroom | FRANCO FURNITURE
Have a look at their extensive range of furniture, materials and styles…

For more information: www.francofurniture.es