Spanish brands on exhibition at the Workspace Design Show 2023
January 26 / 2023
In the ever-evolving world of work, people, places, and technology are aligning to promote a positive impact on productivity and collaboration. People are increasingly driven by flexibility and purpose. Decentralised locations are becoming more important than ever allowing companies to attract talent no matter where it is and offering employees locations that function better for them. And finally, the functionality of the workplace is another important issue as technology continues to advance at a rapid pace – influencing the way we work.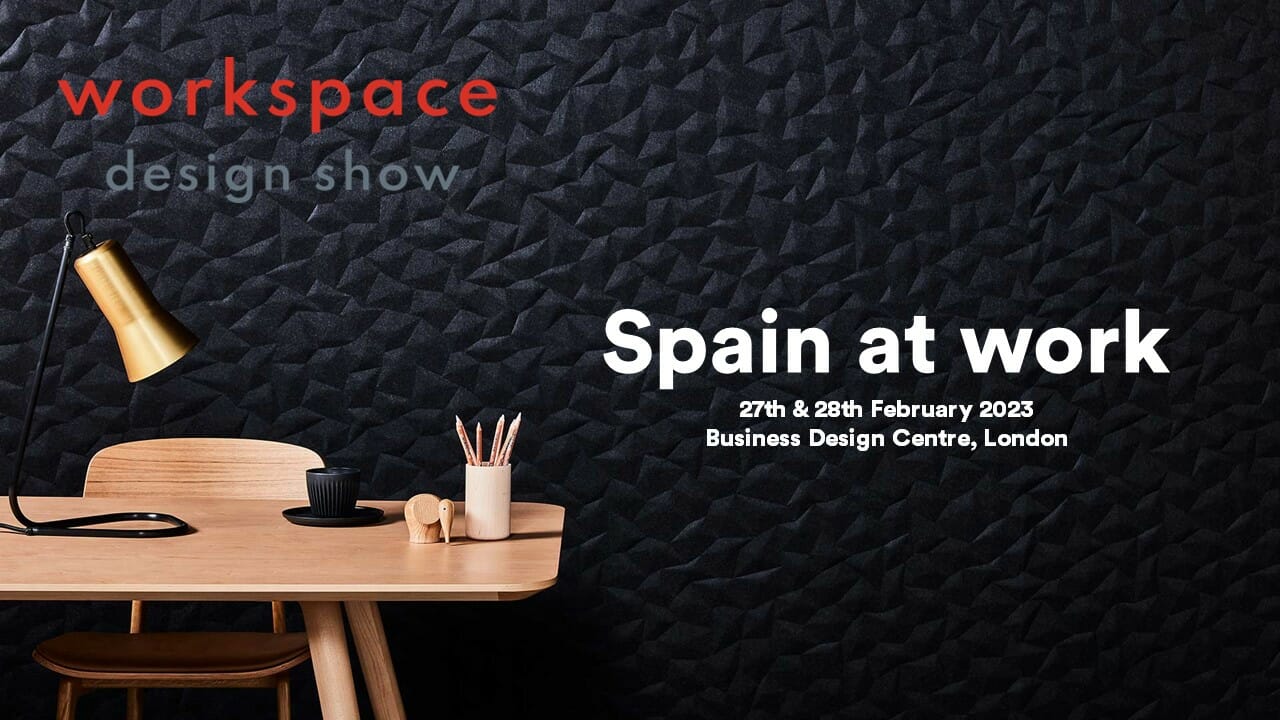 To explore the experience of tomorrow's workspaces and showcase trends and innovations in this field, the Workspace Design Show is back the 27th and the 28th of February at the Business Design Centre, in London. The workspace interiors community will be given the chance to have a first hand look at products that promote collaboration without borders, creativity, innovation, and new flexible working models. The offer on display will include the latest furniture, lighting, acoustics, surfaces, storage, materials, tech and biophilic products and solutions to transform the office interiors adapting workspaces to the new era of workplace.

Tpartner Network Services, Barcelona, Spain | ACTIU
With 13 market-leading brands on display, the Spanish workspace furnishing sector will be one the most outstanding presences at the Workspace Design Show. Their rich offer has been specifically conceived to optimise employee experience, which is vital not just for talent retention and wellbeing, but also for running a smooth workplace in general. It spans from refined executive office furniture and innovative design solutions for collaborative and high-tech working environments to stylish accessories, lighting products, rugs and intelligent locking systems.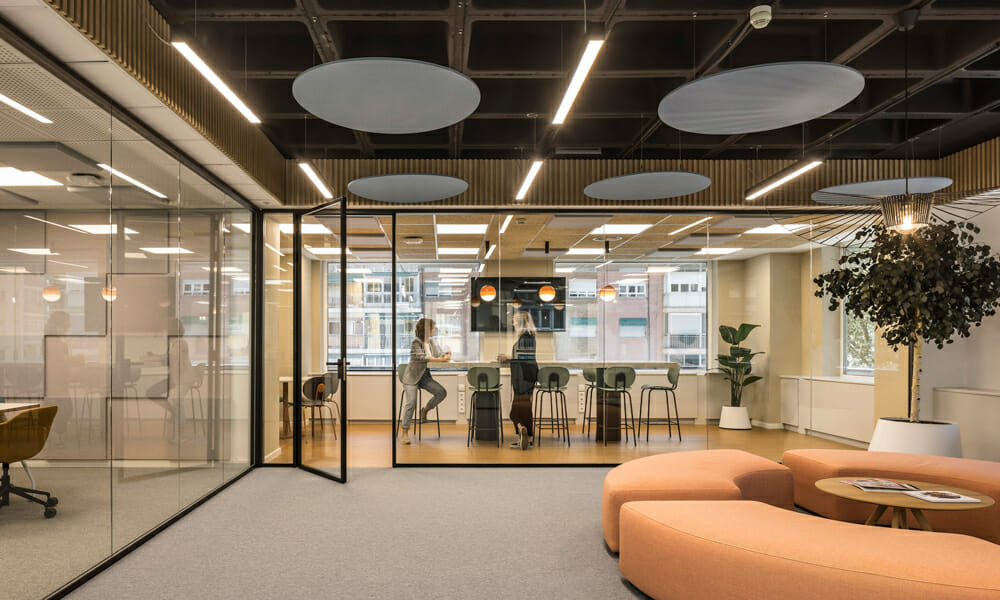 Spin Master, Valencia, Spain | SYSTEMTRONIC
Spanish exhibitors include ACTIU with their smart solutions and modular furniture that easily adapt to the preferences and activities of the teams at all times, creating versatile and dynamic workplaces. Agility and flexibility in workspaces is in high demand and Spain is not second to none: MOBBOLI will attract visitors with its colourful, modular seating programmes that invite to share working experiences and relaxing breaks. The touch of fun and colour is given by iSiMAR that brings to coworking spaces the charming, warm essence of the Mediterranean landscape.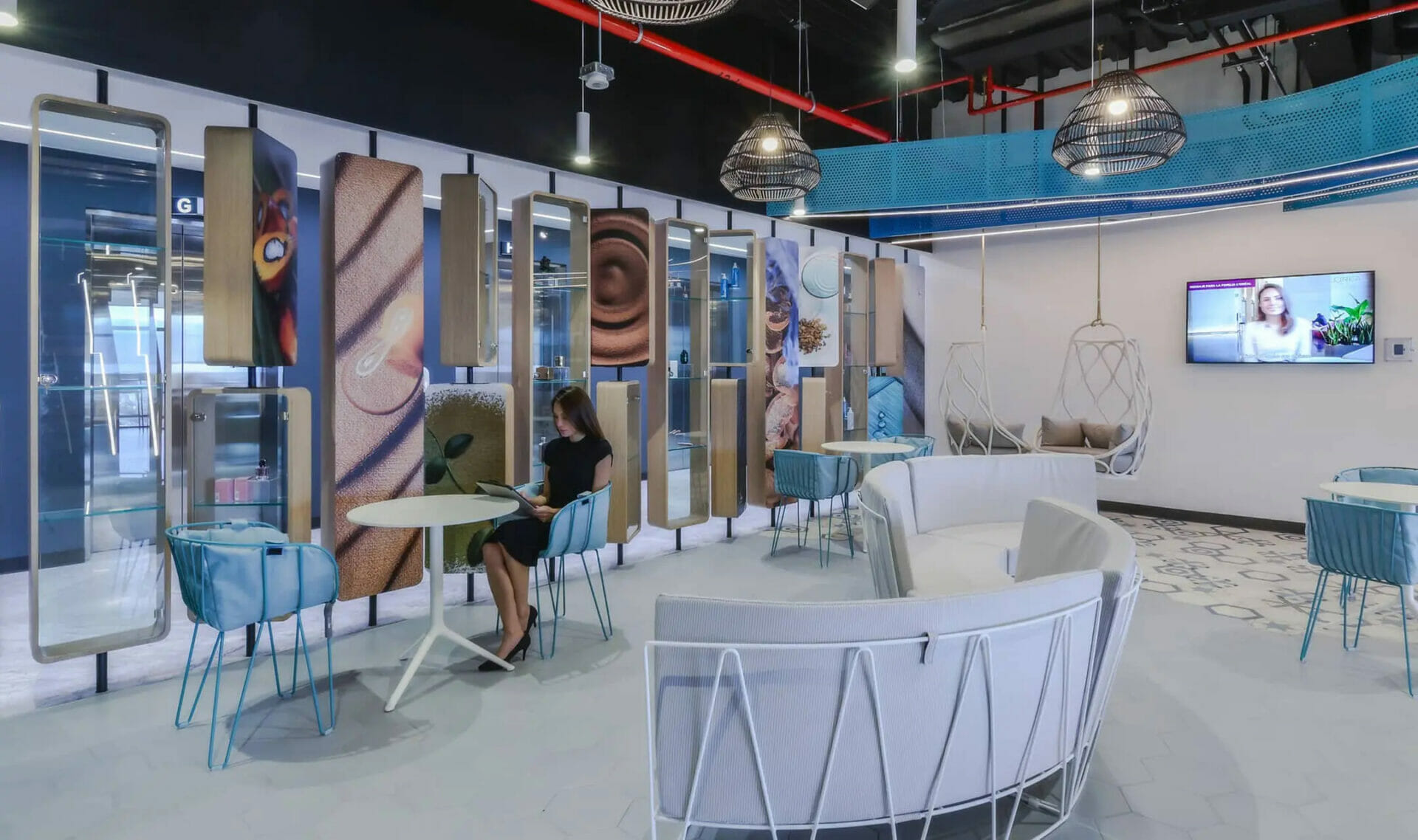 L'Oreal, Mexico City, CDMX, Mexico | iSiMAR
Functionality is indeed improved with the modular shelving programmes, the partitions and the smart accessories from SYSTEMTRONIC, the perfect choice for a fresher approach to work. On the other hand, the mix of tradition and innovation find expression in the office furniture collections from OFIFRAN and in the chairs and tables from VERGÉS, a well-executed offer that can be personalized to adapt to different working environments.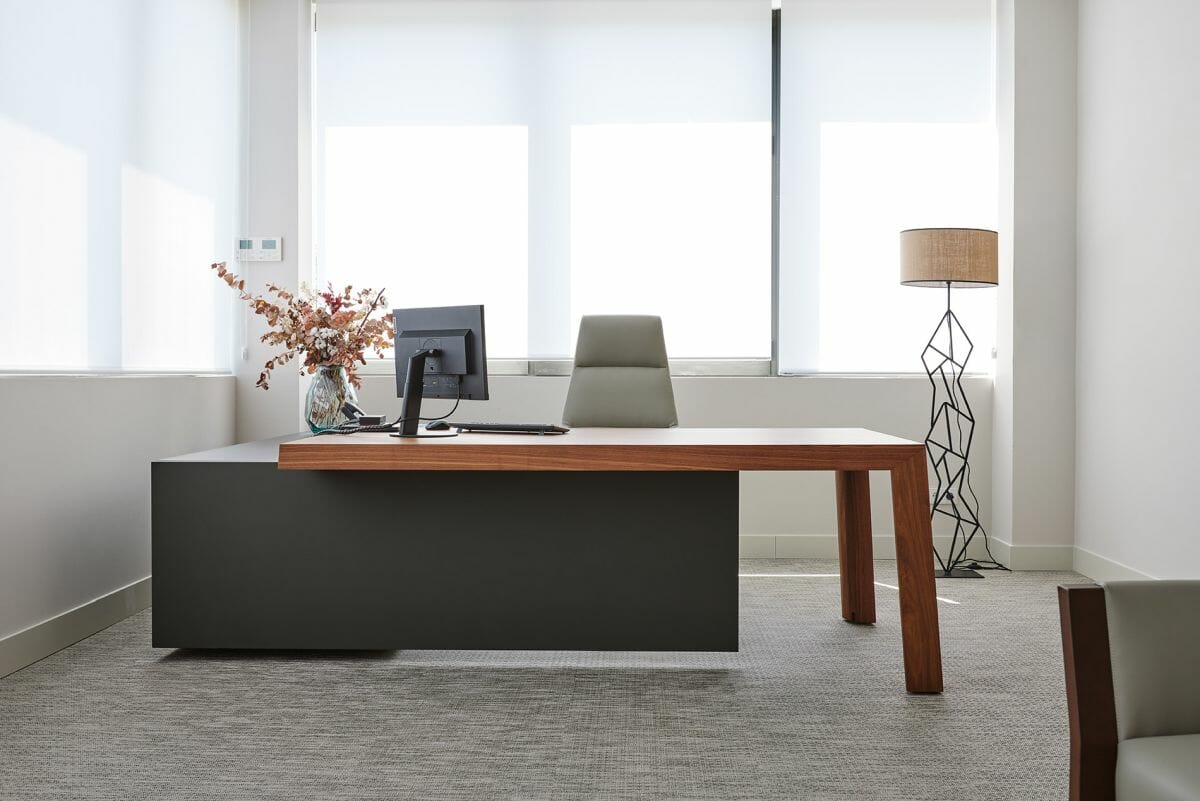 The roster of Spanish exhibitors is completed by other big names of the workspace and contract design industry such as nanimarquina, RS Barcelona, Daisalux, Ojmar, Viccarbe and Aromas del Campo.
In addition to this, the main stage at this year's Design Talks Lounge, beautifully curated by The Furniture Practice, will bring together key pieces from leading furniture manufacturers, including the Spanish Andreu World.
Their products and design solutions, as well as their fitout expertise, ensure that space will stand out for style, quality and value. So, do not hesitate anymore, visit the Workspace Design Show and discover Spain at work!!!