The NIX chairs and the W table from CAPDELL grace a newly restored 16th century space in Lyon
July 21 / 2020
Paris-based architecture firm Studio Razavi, founded by Iranian architect Alireza Razavi, has recently restored a 16th century home that belongs to a young scientist. The profession of the owner has been decisive when it came to defining the style of the renovation as the similarities between the homeowner and famous French astrologer and physician Nostradamus, who is said to have lived and worked on the same street nearly 500 years ago, have inspired the geometric rigour and the apparent simplicity of the new look.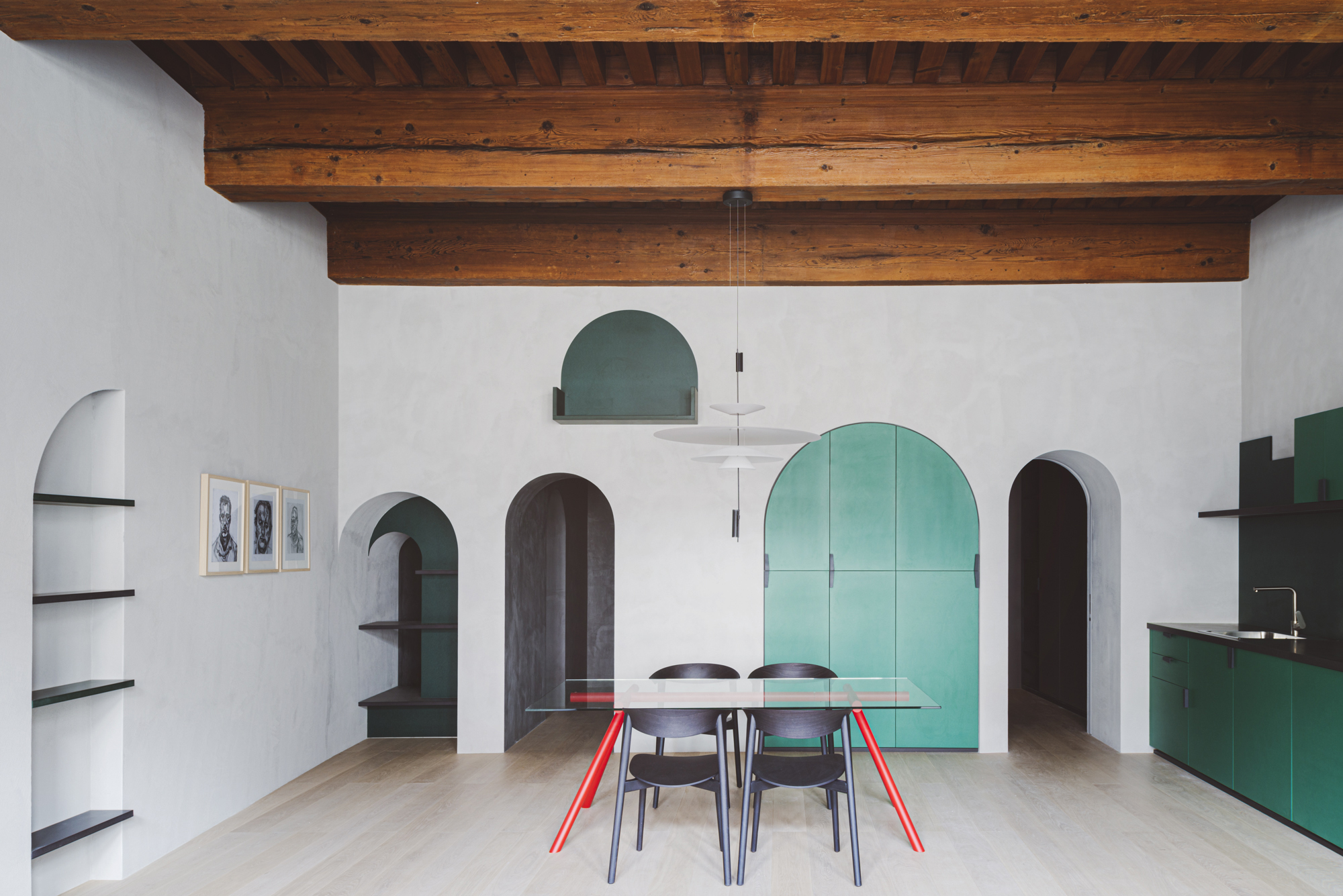 Enclosed amongst the bending, cobbled streets and Renaissance-era buildings of Vieux Lyon, the Apartment XVII has been conceived to be an "introspective space" meant to convey a sense of calm and peace.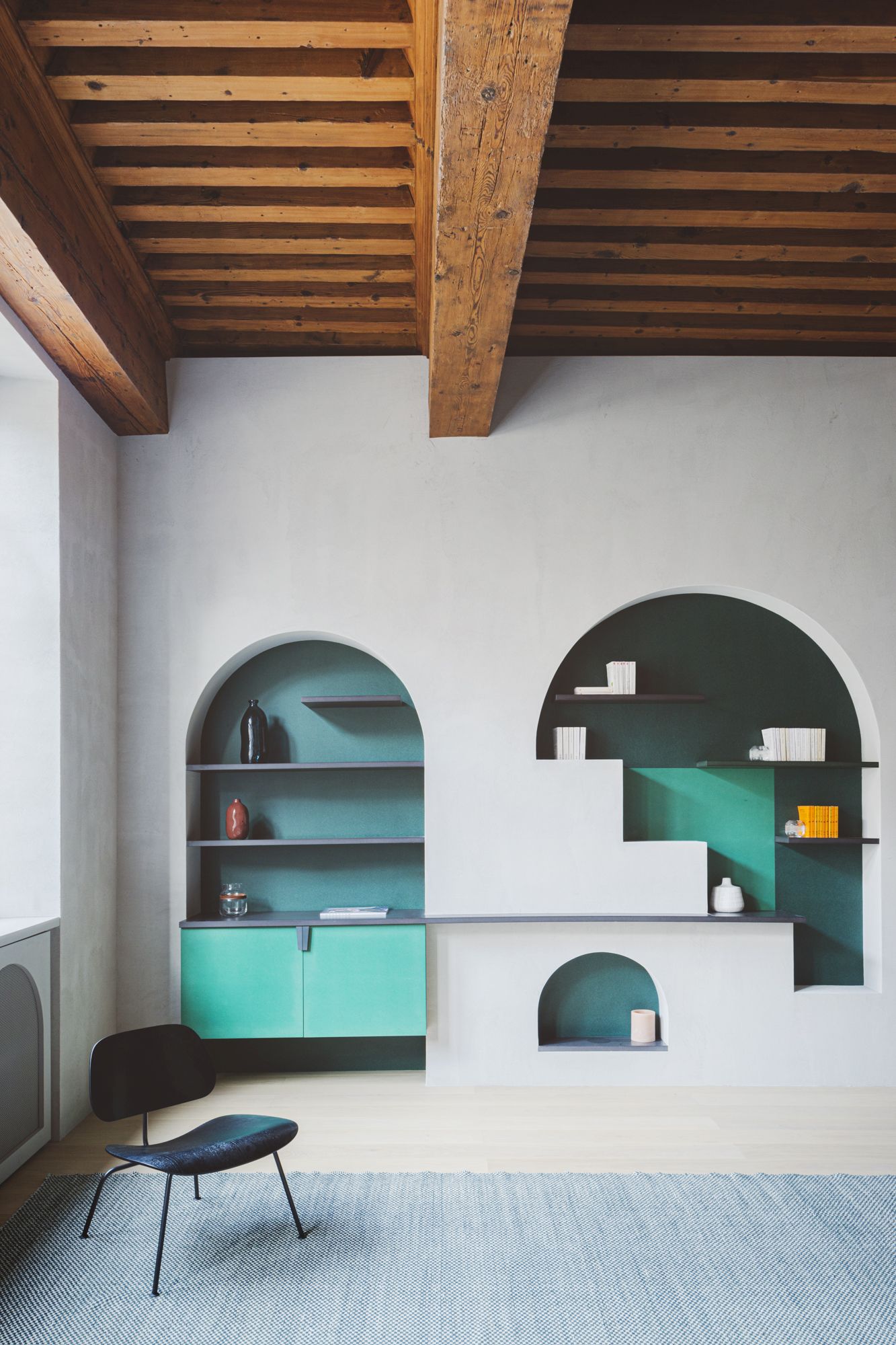 The main aim of the project was to return the space, which was fallen into a state of ruin and had been altered by several renovations, to its original state while incorporating contemporary features. The challenge was to preserve the original architectural heritage that has been uncovered while creating a free-flowing space that reflects modern, universal classicism.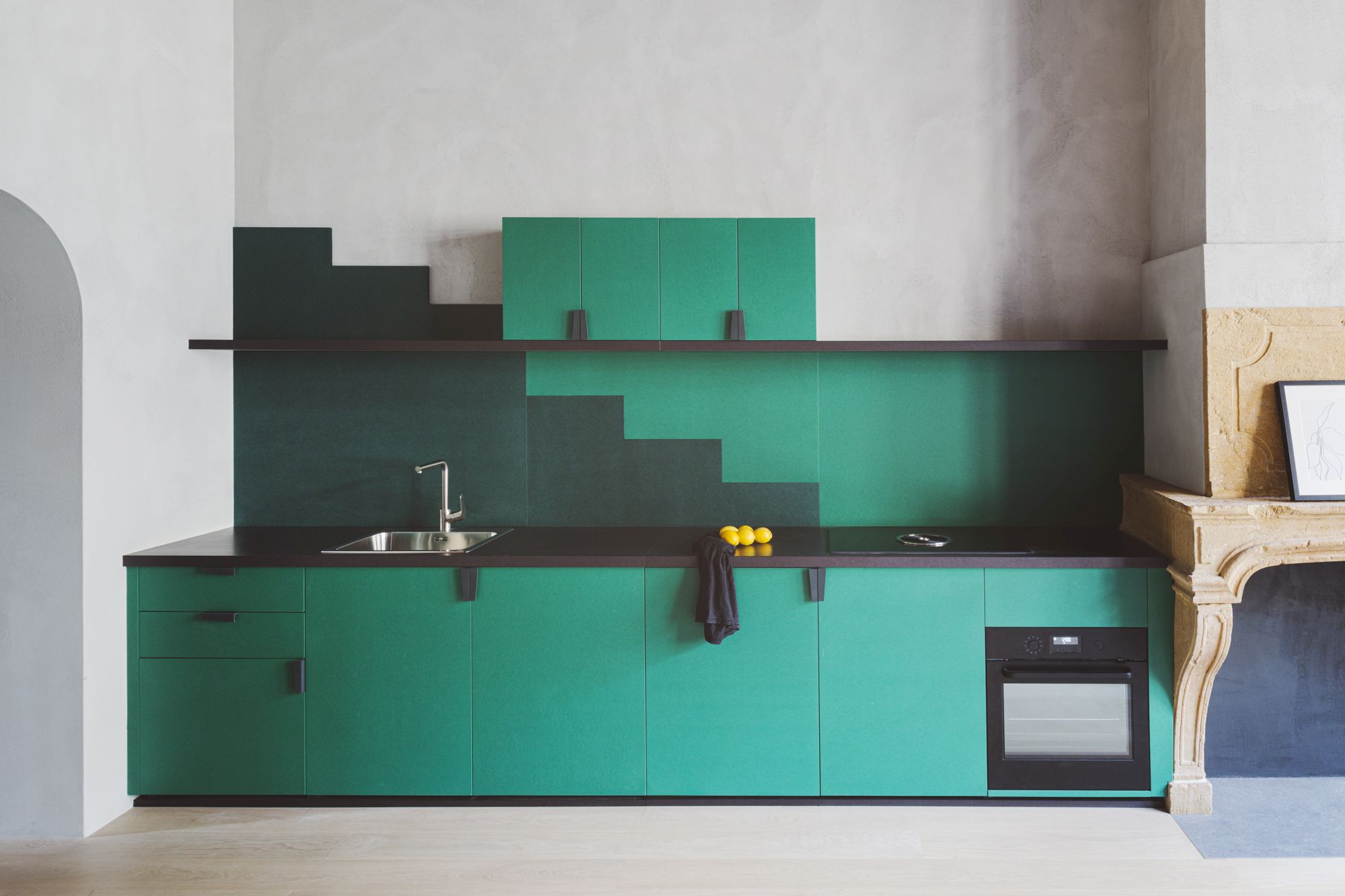 Timelessness was achieved by the repetition and rhythm of universal forms and geometry with arches representing the main visual motif in the form of doorways, storage cupboards and recessed display niches. The architects incorporated modern materials, like green Valchromat and the pale-grey plaster walls, to add a contemporary edge and offset the original features, such as the stone fireplaces and the wooden structural beams that support the four-metre-high ceilings.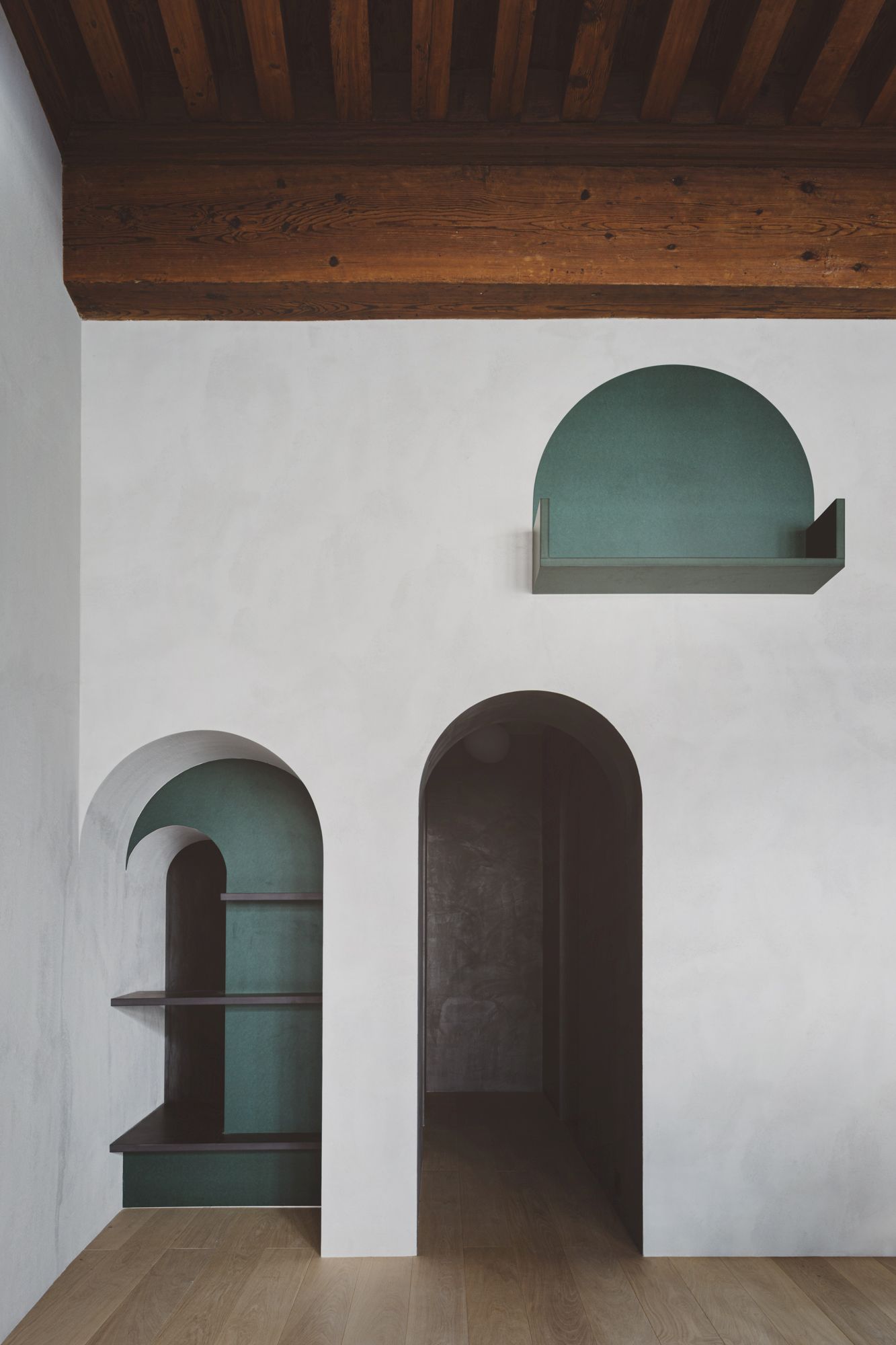 Furniture too highlights the minimalist, sophisticated appeal of the space including contemporary pieces from prestigious Italian brands and the Spanish chair specialist CAPDELL.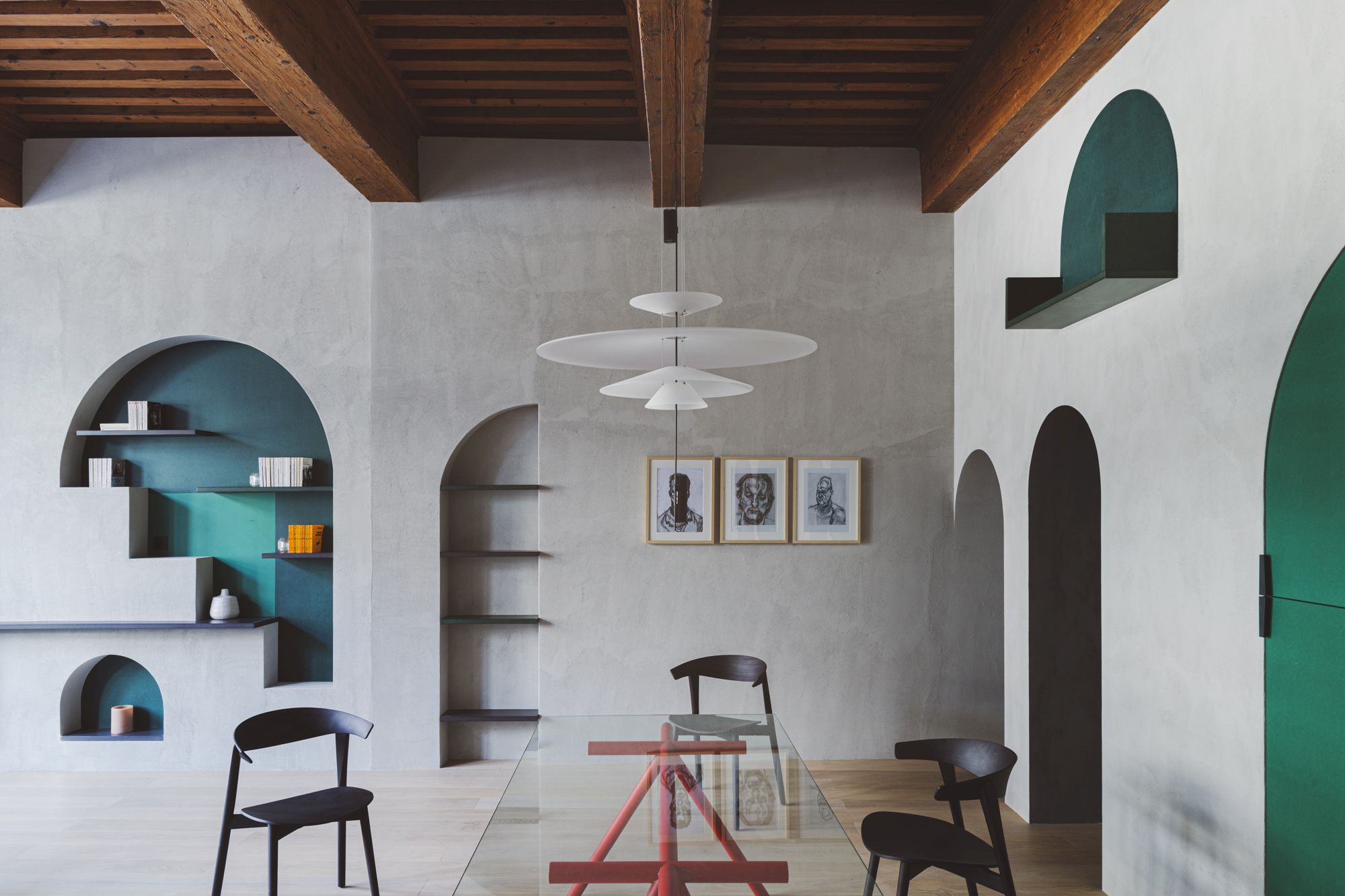 Designed by Patrick Norguet, the NIX chair – finished in black – has been chosen for the dining area of the living space. With its curved backrest and seat and the conical legs, the chairs create a contrast with the symmetry and straight lines of the beam and the shelves and harmonise with the arched shapes in the walls.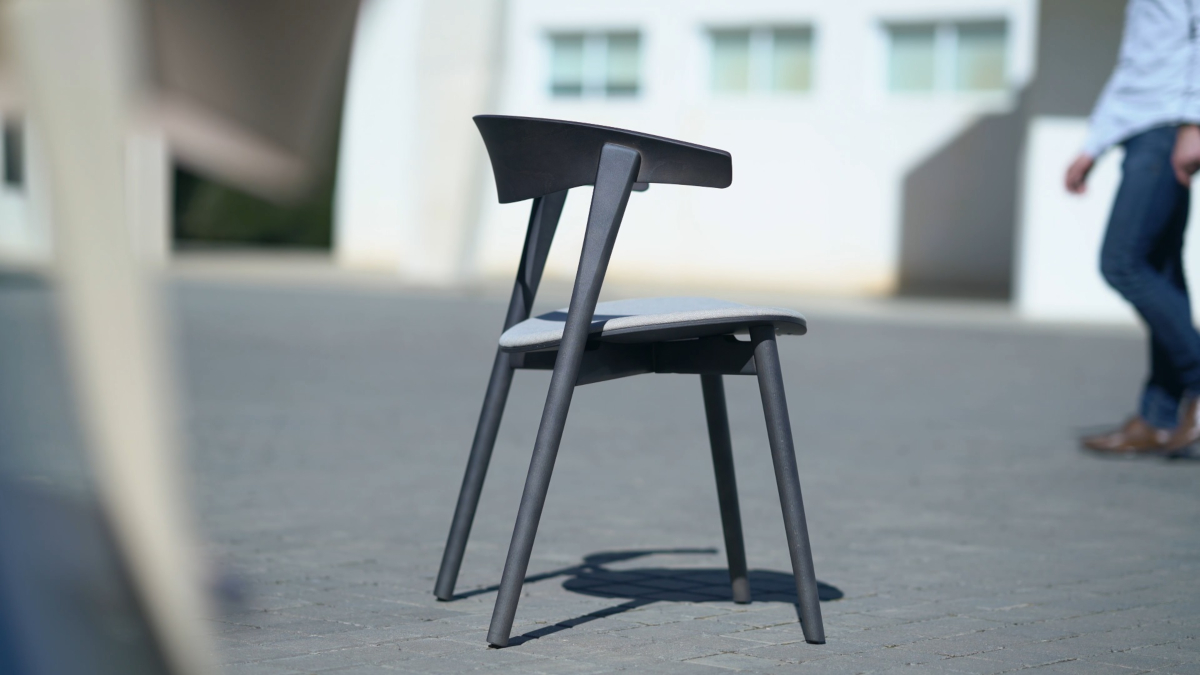 NIX is a complement to the W table, a creation by Gabriel Teixidó that features a tempered glass top supported by a metal structure painted in epoxy. For this project, the table legs have been painted in a tomato-red tone that contrasts both with the greens on the arches and on the fronts of the kitchen and with the stony grey of the walls while bringing a touch of fun to the look.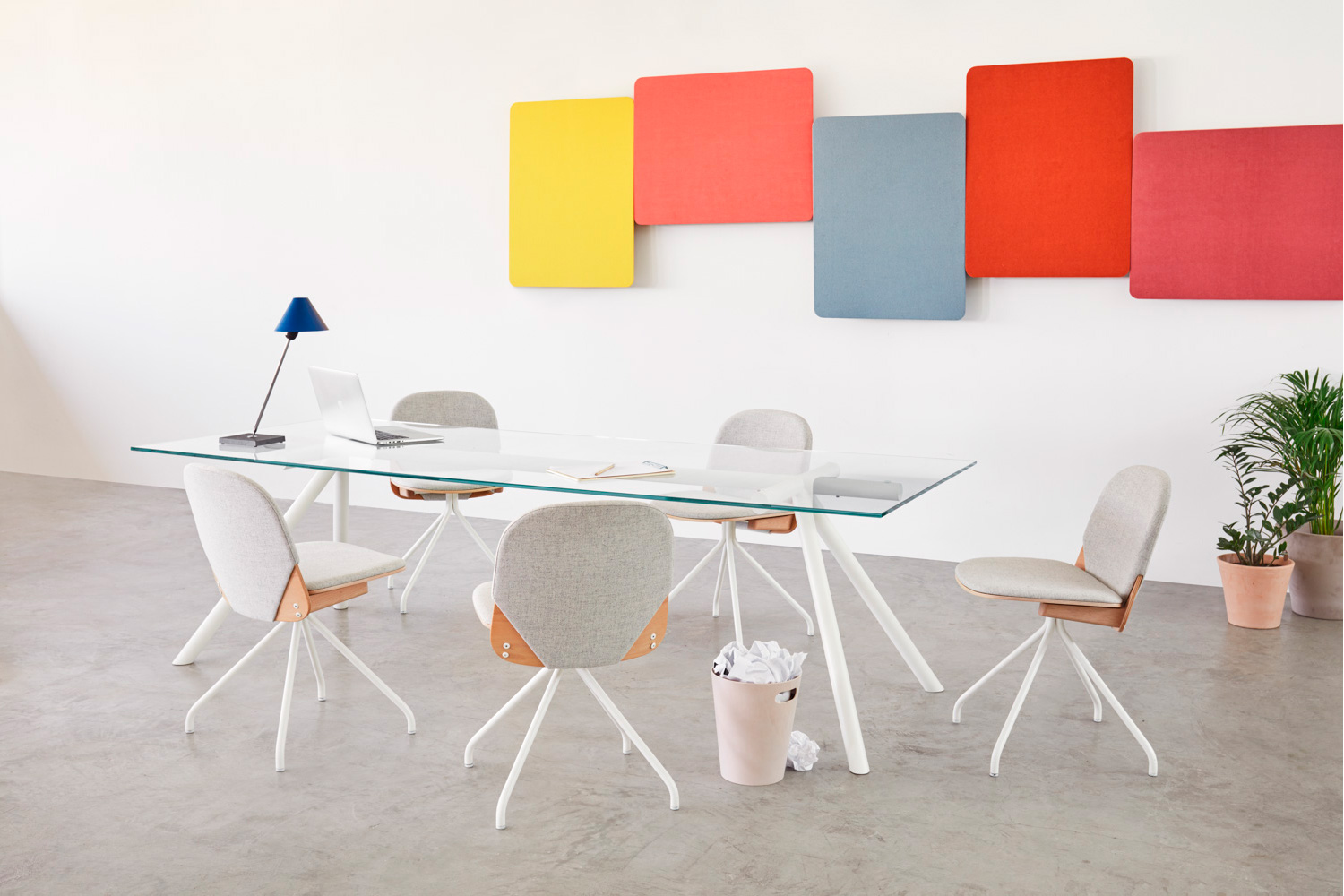 In addition to the living room, dining room and the kitchen, the apartment is completed by a single bedroom and a bathroom preceded by a series of arches which make a reference to the city's Roman-era architecture.
For more information:
[Interior design: Studio Razavi Architecture | Photo credit: Simone Bossi]