Wood and upholstery at the service of design in ONDARRETA and TREKU
December 20 / 2018
LANA, the new proposal by Yonoh for ONDARRETA
An example of this chameleonic vocation is the LANA line of ONDARRETA, designed by Yonoh Studio. A versatile and functional collection, inspired by balls of wool, which adapts to any space according to the upholstery and the material used for its structure, whether for the home or for contract. In wood or steel, with a high or low back, with or without armrests, but always upholstered and with its characteristic rounded forms.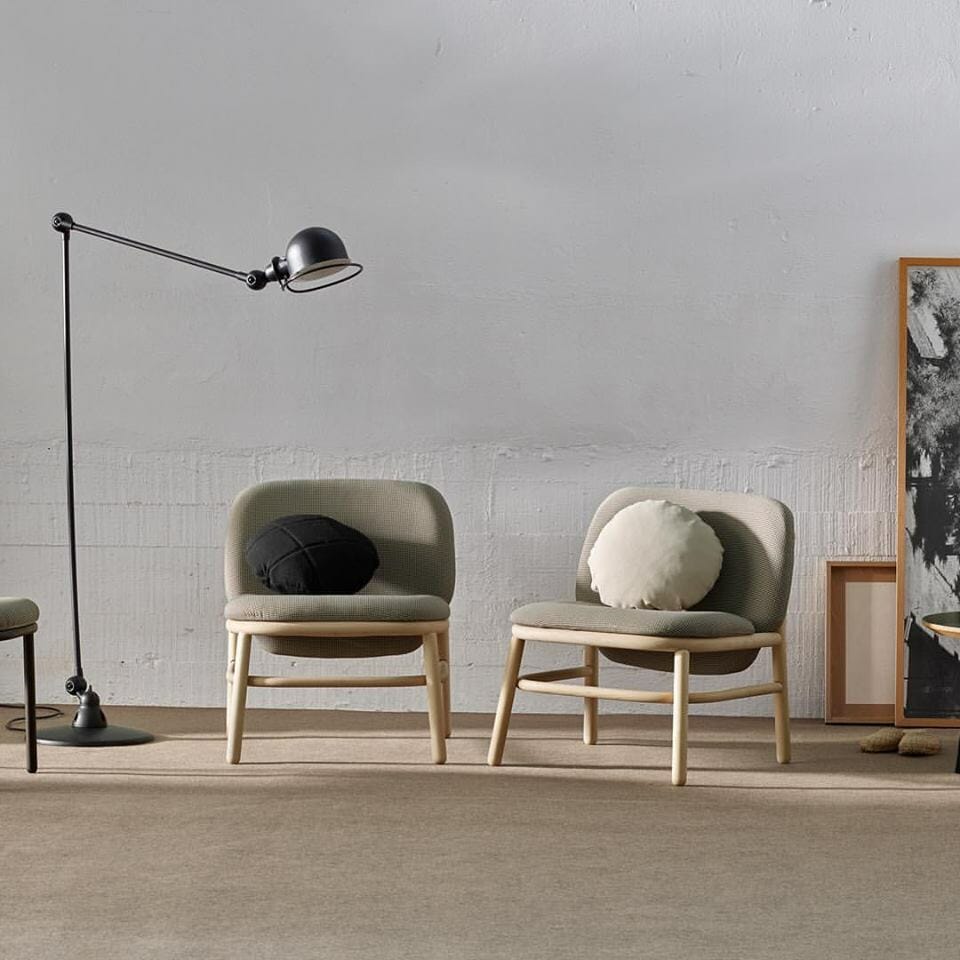 LANA chairs. ONDARRETA
DRY, visual lightness by ONDARRETA
In contrast with LANA is the design of DRY, a modular system of shelves, stools and tables with straight, fine lines and a clean steel structure, available in multiple heights, colours and sizes. Unique and special pieces that adapt, combine and grow according to the needs of each space, allowing their structure to be modulated as required. In its occasional tables the beech wood base is combined with a porcelain surface.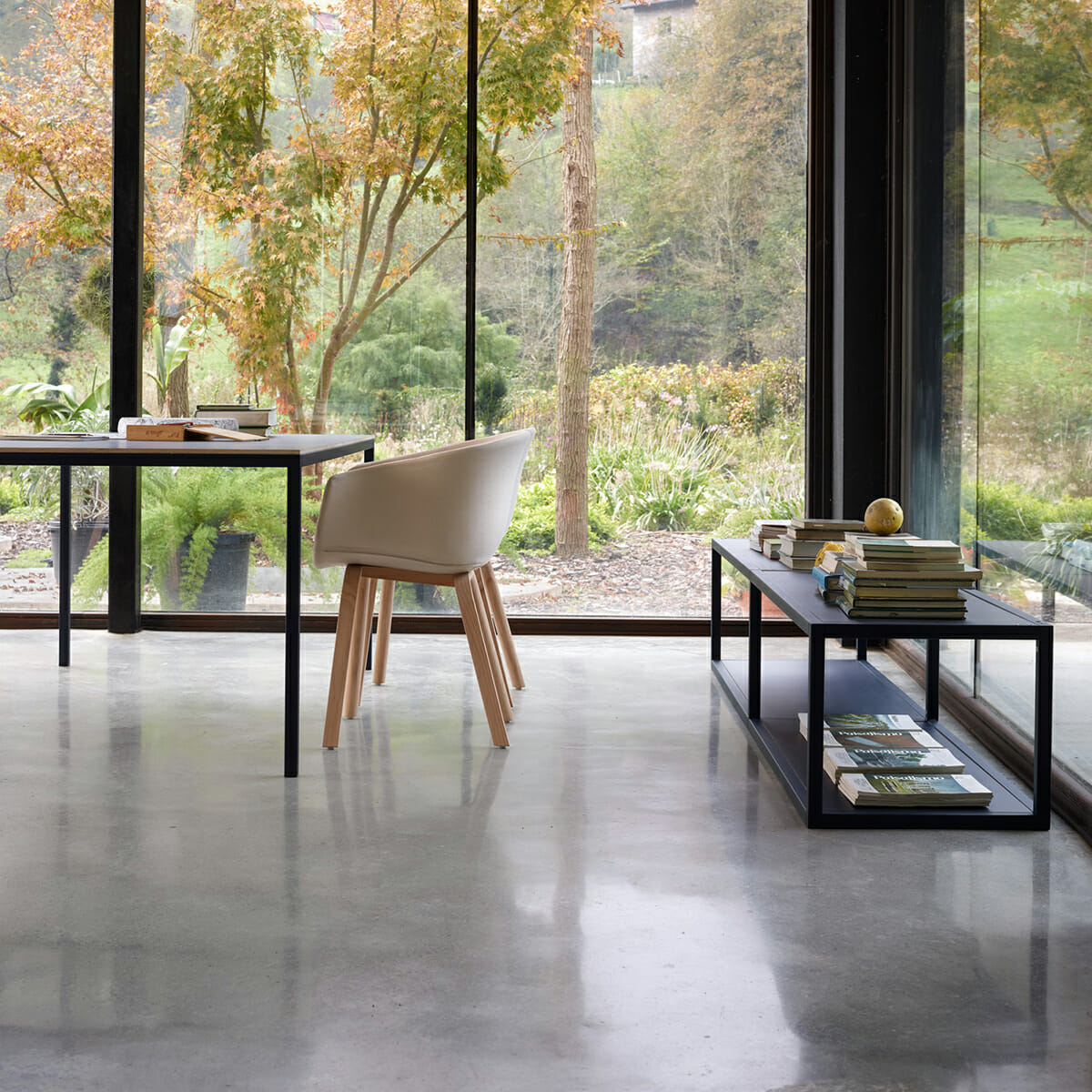 DRY collection. ONDARRETA
SILU, wood in a state of purity
SILU, designed by Ben van Berkel / UNstudio, combines chairs and tables in ash or oak with a curved profile and an architectural structure that uses traditional techniques to curve the wood to create a contemporary design in which wood plays the leading role.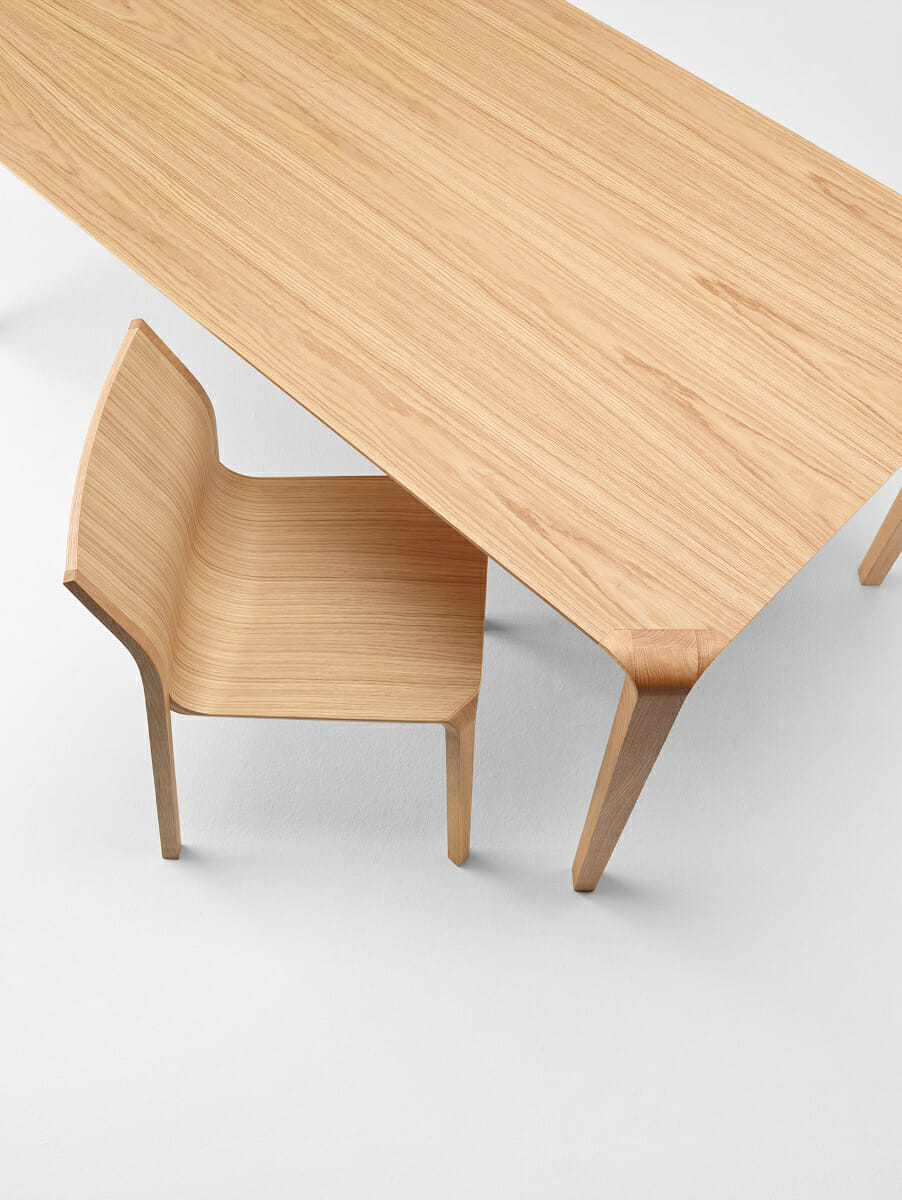 SILU tables and chairs. ONDARRETA
BAI and DON, structured chairs and tables
The elegant and balanced combination of wood and metal serves the sophisticated and amiable design of BAI by Ander Lizaso and DON, signed by Nadia Arratibel & Ondarreta Team.
BAI is the result of the fusion of metal and an upholstered seat – with options in wood – that integrates the classic and the contemporary in its design to create noble, warm and enveloping pieces. BAI table is notable for its multi-functional nature, since it can be used as a desk, dining table and work bench.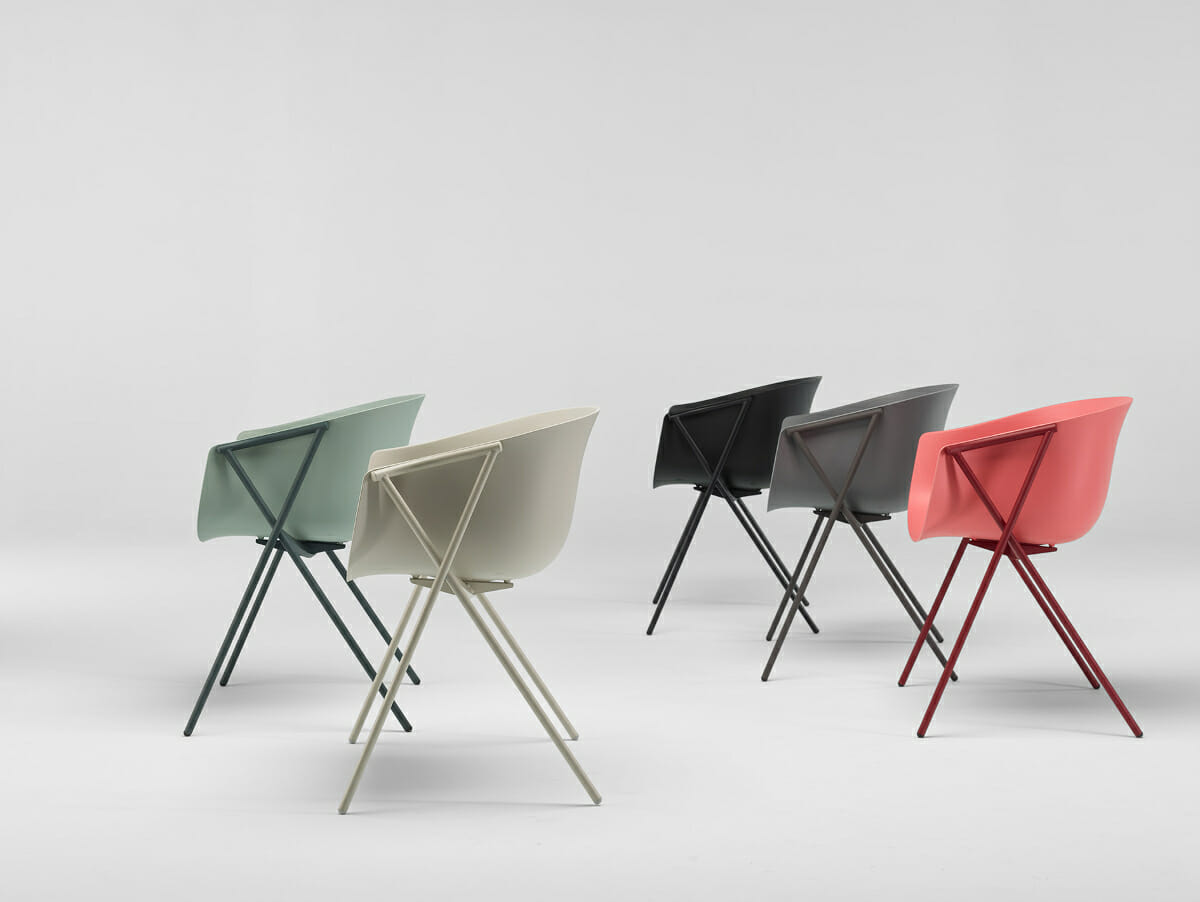 BAI chairs. ONDARRETA
In DON, metal gains relevance, in parallel with wood, in the configuration of modern and elegant tables with delicate stools.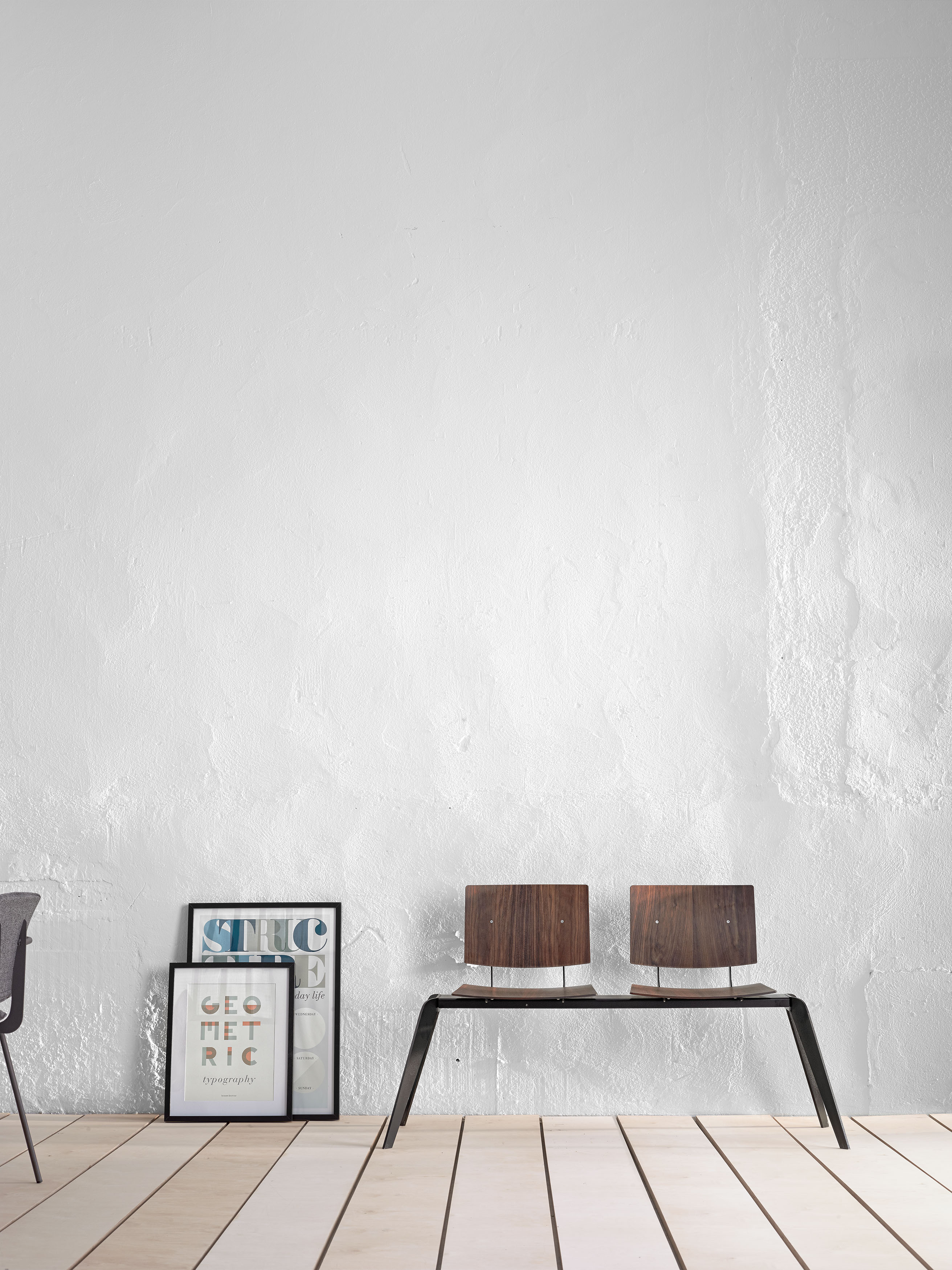 DON bench. ONDARRETA
For more information: www.ondarreta.com
TREKU, highly-customisable wood and upholstery
The new collections of TREKU display in every piece a balanced combination of tradition and modernity and the care with which the wood and upholstery are worked. Proposals for tables and chairs defined by an essence of craftsmanship and at the same time very contemporary. This knowhow applied to woodwork is apparent in the table collections, BASOA table by Silvia Ceñal and ROLL table by Estudi Manel Molina, and in the BISELL chair by Studi Manel Molina.
BASOA and ROLL, timeless tables with a strong personality
BASOA table. TREKU
Inspired by the pine forests in the French region of Les Landes, the BASOA table is a simple and timeless piece. Its most characteristic detail is the union between the crossbar and the leg, since this creates an original and unique joint.
The ROLL table brings together solidity and lightness in one piece. The cylindrical solid oak legs rise to meet a slim plywood top. The detail of the joint between the legs and the top, available in oak and walnut or in Fenix, follows its curve to give ROLL its singular personality. Furthermore, the edge of the table is finished to match the legs.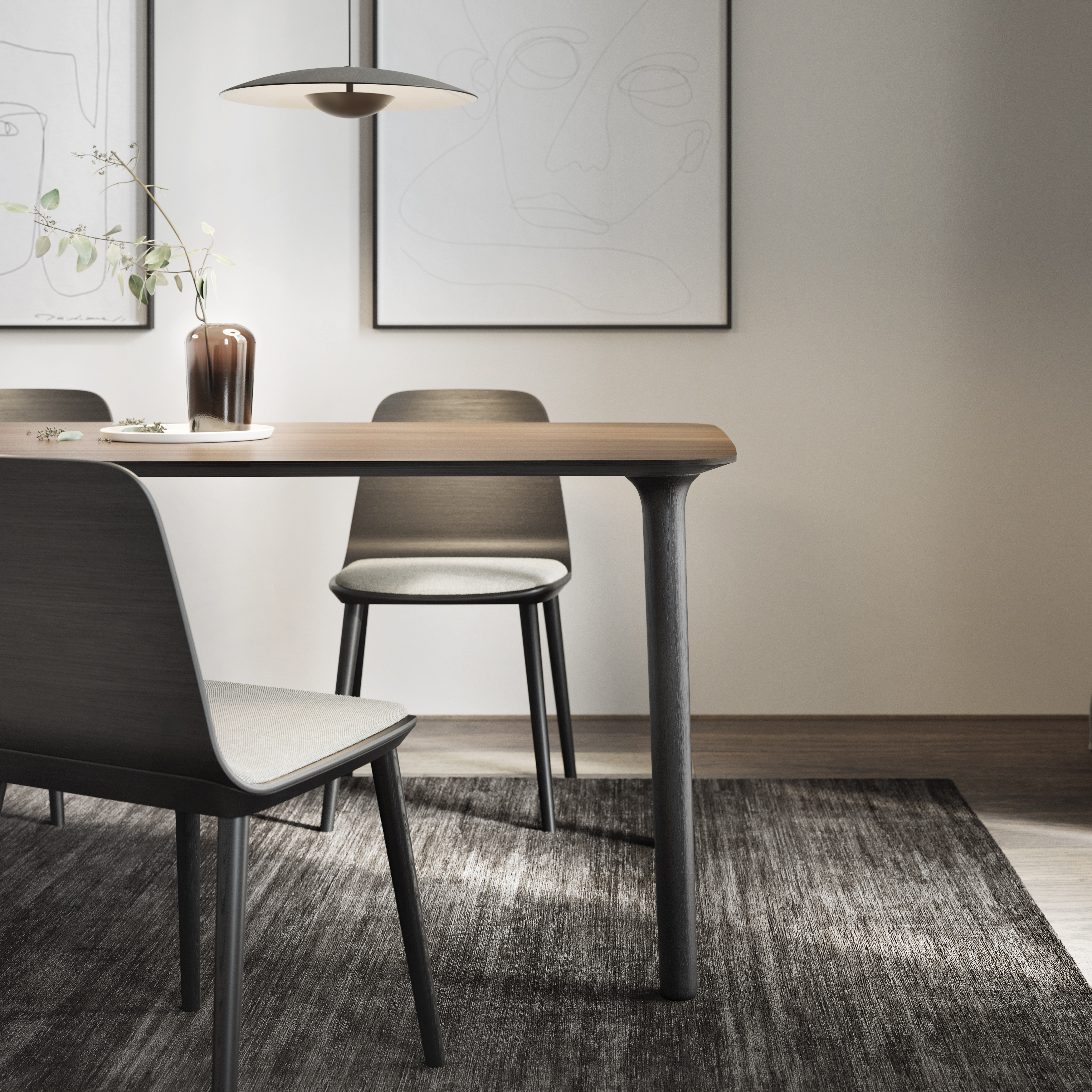 ROLL table. TREKU
BISELL, a serene design for warm spaces
Wood and upholstery are the identifying features of the BISELL chair by Studi Manel Molina. Its serene and discreet design is based on an extensive variety of fabrics that harmonise with warm and cosy ambiences thanks to a great capacity for customisation.
BISELL chairs. TREKU
The diverse options for finishes, together with different wood and metal bases, make it the ideal choice for a wide variety of situations and uses whether in private homes or in contract spaces.
For more information: www.treku.es