BÕLN makes a grand entrance in Turkey opening a showroom of endless inspiration with Dmonte
July 26 / 2023
Step into a world of wonder as BÕLN, hand in hand with their esteemed Turkish distributor, Dmonte, proudly unveils their spectacular new showroom in Istanbul, Turkey. This extraordinary collaboration has brought to life a visionary space, showcasing an exuberant array of furniture pieces from BÕLN's entire catalogue. Prepare to be captivated, as this showroom is not just a destination – it's an immersive experience that sparks creativity and design inspiration.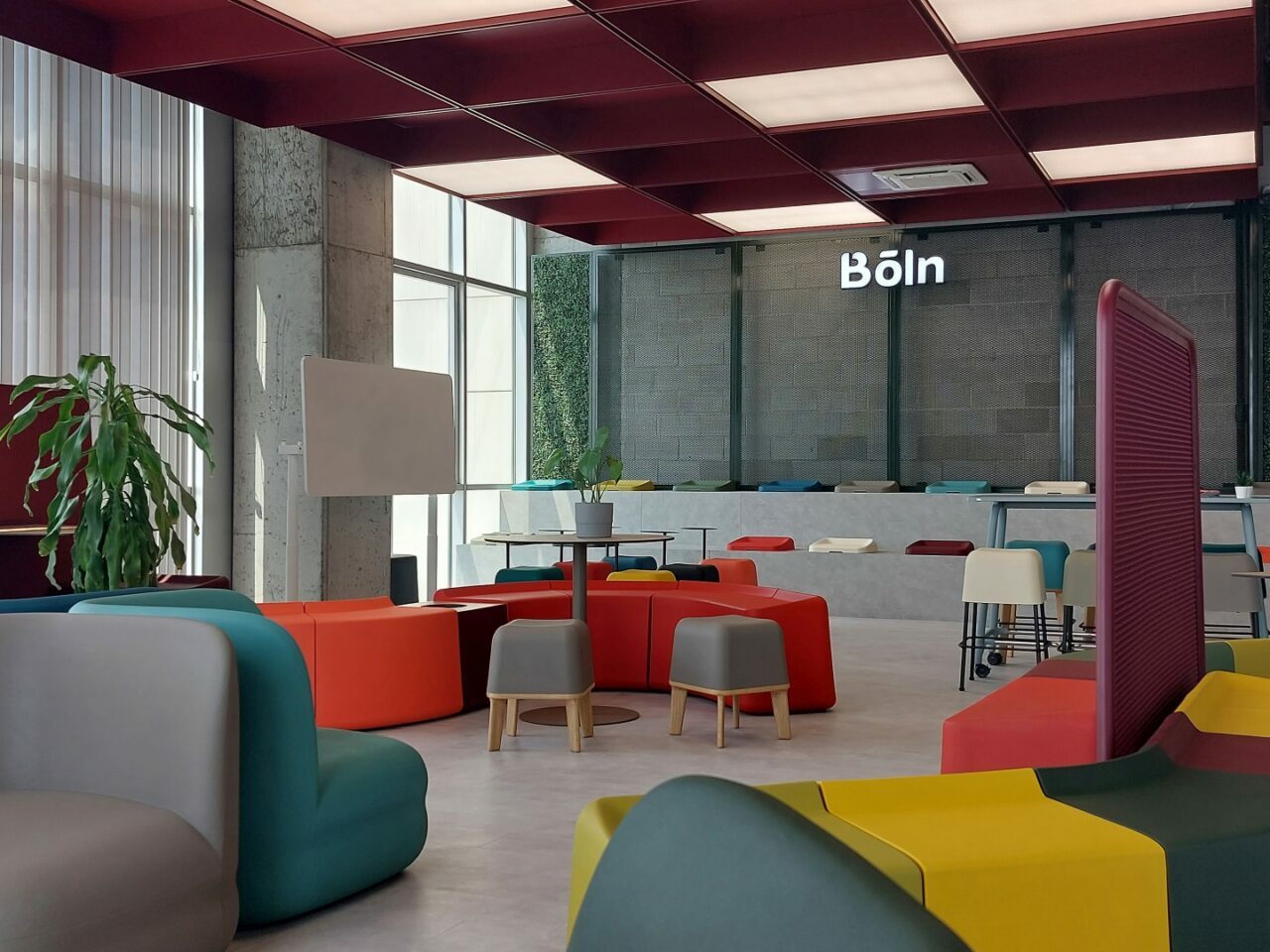 At the heart of the remarkable Dmonte's – Bõln's showroom lies a stunning conference seating area adorned with SAREK SLIM cushions in a mesmerizing kaleidoscope of colours. Each cushion represents a unique hue from BÕLN's 14-colour collection, igniting the imagination and setting the stage for an extraordinary journey into the boundless possibilities of BÕLN's furniture.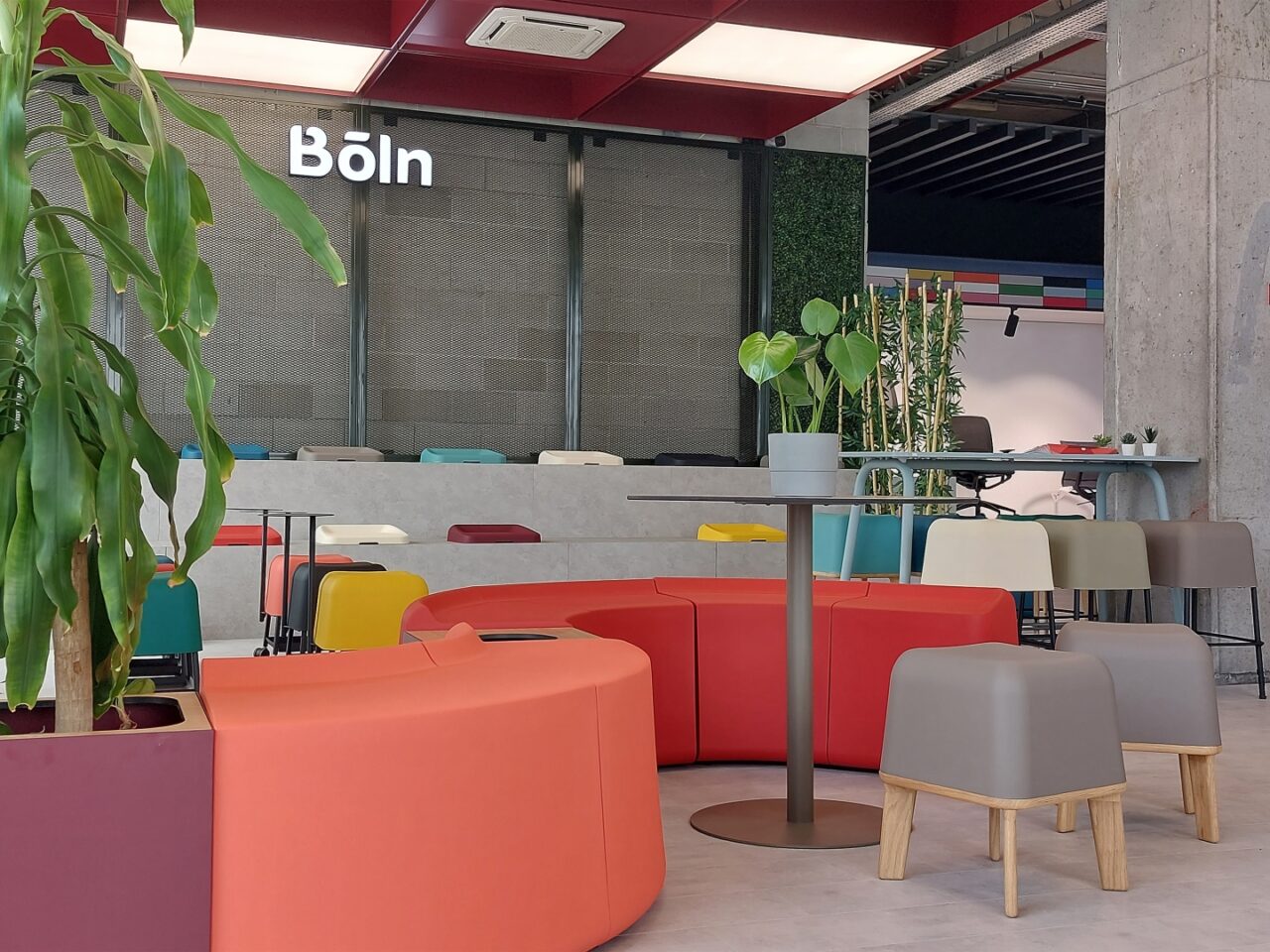 Central to BÕLN's cutting-edge collections is the revolutionary FLEXYSKIN® material, a testament to their commitment to innovation and sustainability. Developed after eight years of dedicated research and crafted from plant-based polyurethane foam sourced from eco-conscious waste fruit and vegetables, FLEXYSKIN® offers the perfect fusion of comfort, resistance, and environmental consciousness.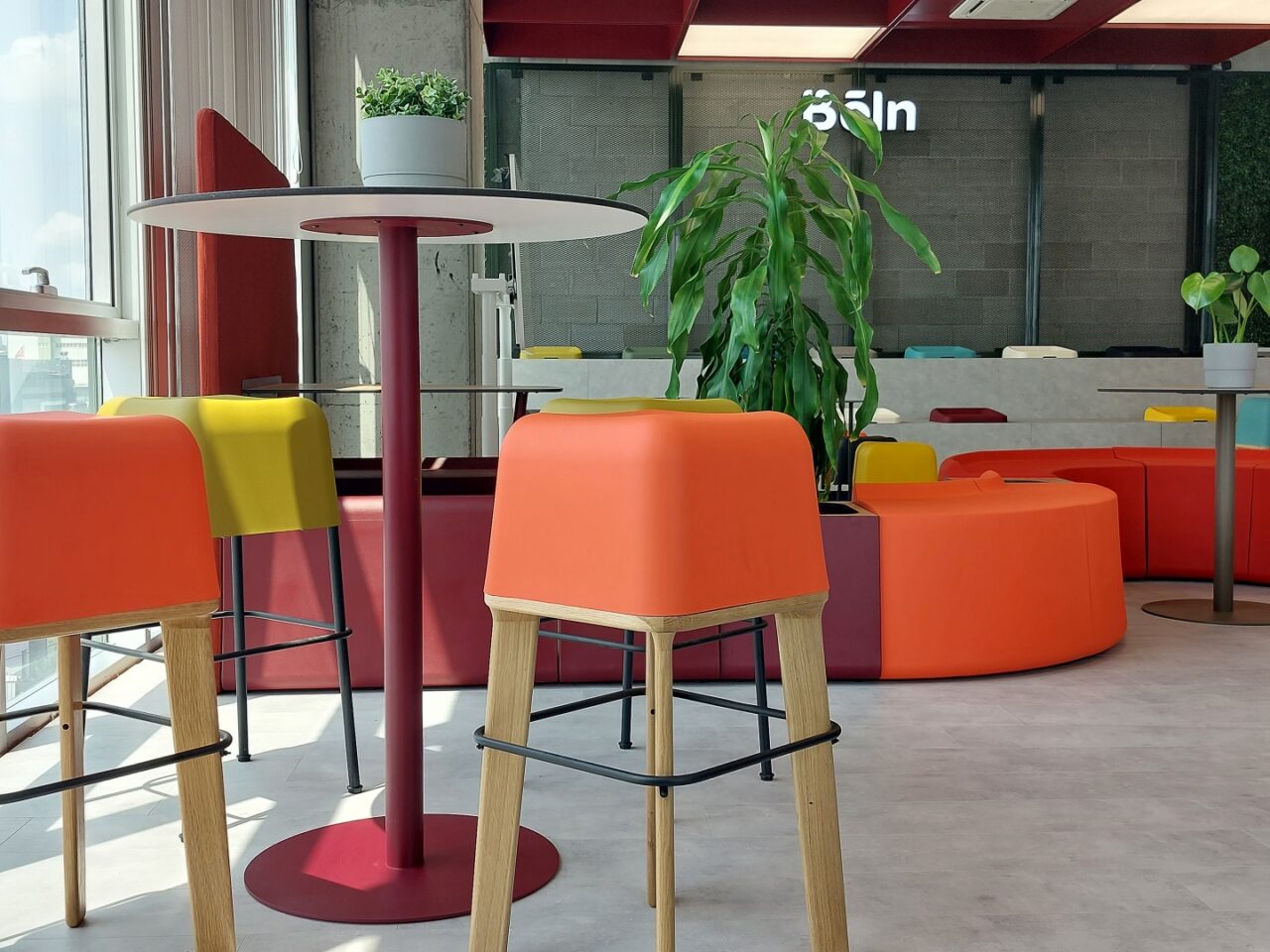 FLEXYSKIN® not only enhances the durability and performance of BÕLN's furniture for both indoor and outdoor use in contract spaces but also addresses modern-day concerns. Certified to possess antifungal and antibacterial properties, it becomes an ideal choice for maintaining hygienic environments, especially in the face of pandemic risks. Additionally, the material's manufacturing process significantly reduces material usage and leaves a smaller ecological footprint, aligning perfectly with BÕLN's commitment to sustainability.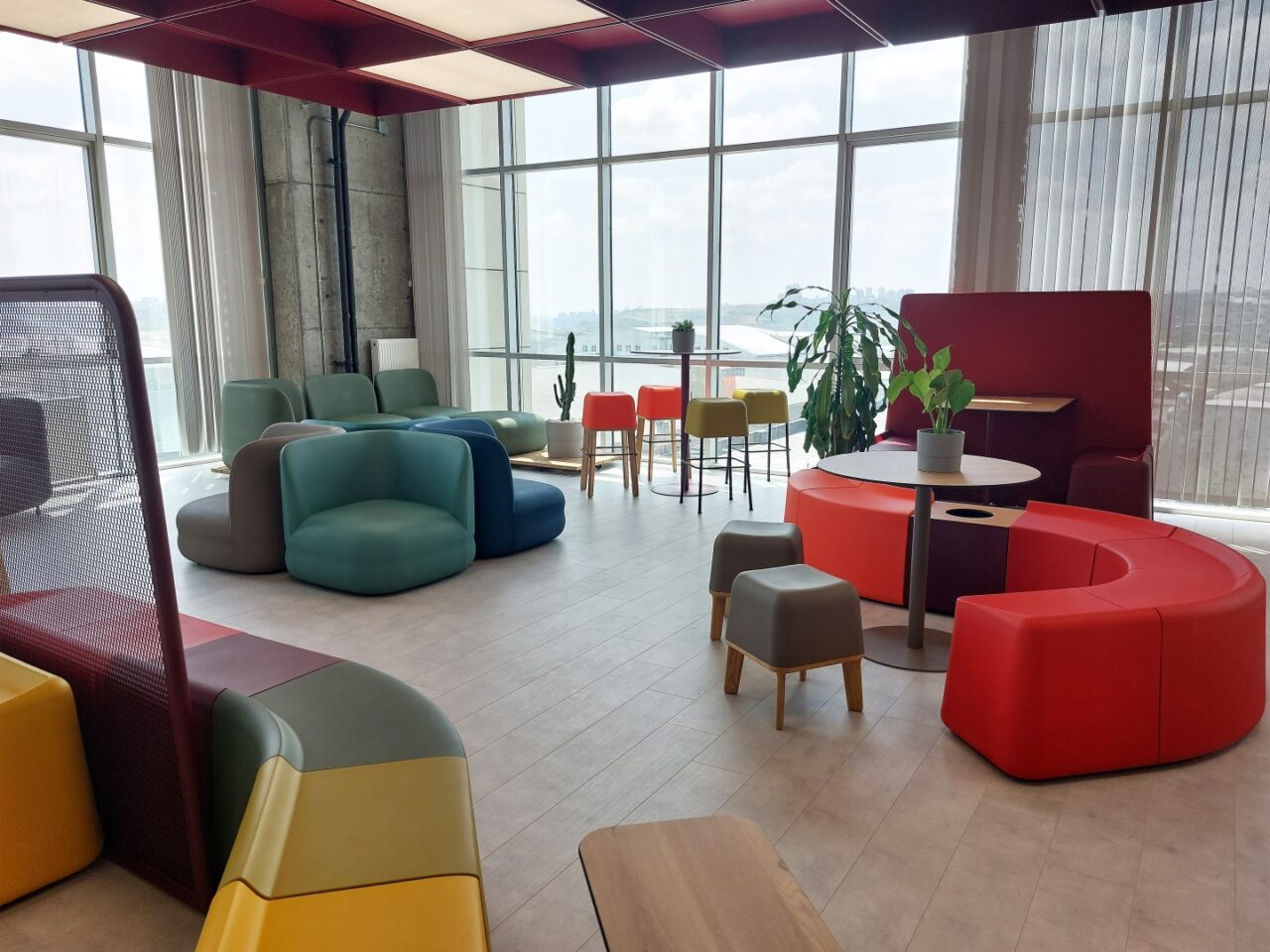 Embracing FLEXYSKIN®, BÕLN's collections – SAREK, ABISKO, and VISTAS – showcase a new era of design ingenuity. Modularity, versatility, and functionality are elevated to unprecedented heights, empowering the Spanish brand to create furniture that excels not only in aesthetic appeal but also in enduring comfort and eco-consciousness. As these collections take centre stage in BÕLN's showroom, they bear witness to the brand's unwavering dedication to pushing boundaries and reimagining common areas, creating spaces that inspire and captivate.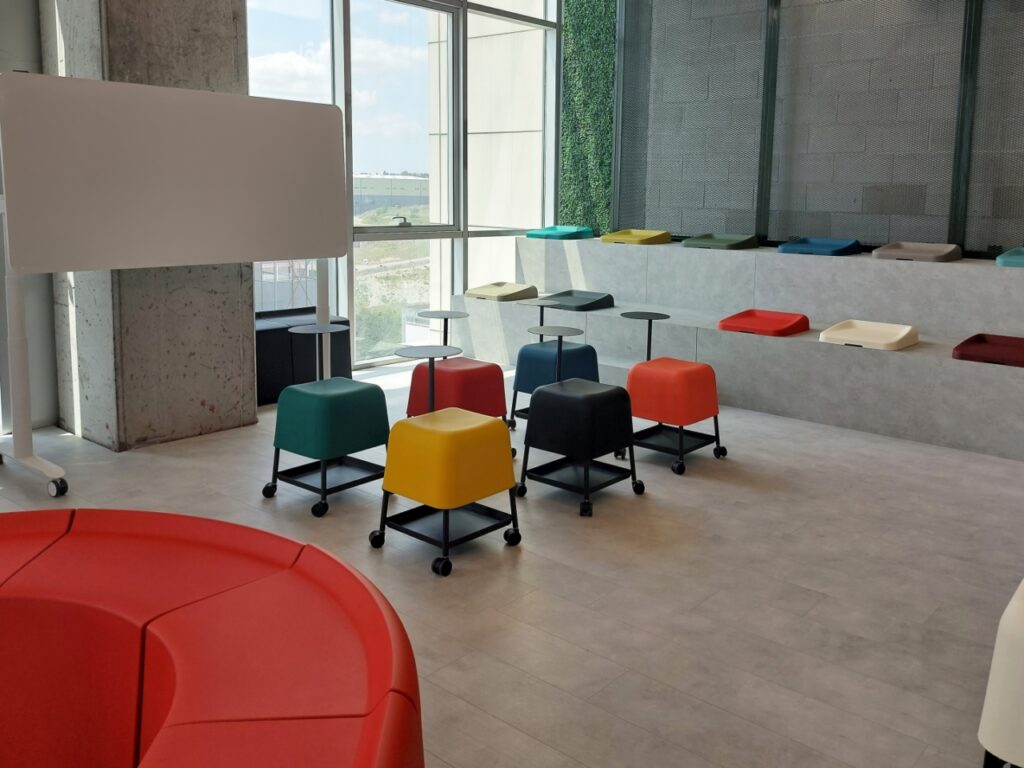 With its doors open to the Turkish market, Dmonte's – Bõln's showroom invites visitors to immerse themselves in the world of innovative designs and experience firsthand the versatility and dedication to sustainability that sets the brand apart. From the engaging conference seating to the inspiring arrangement of furniture pieces for different contract uses, the showroom embodies the essence of BÕLN's vision – creating captivating common areas that elevate spaces and leave a lasting impression on all who experience them.
DMONTE
Ömerli Mah. Kurtini Sokak No:22 Hadımköy / Arnavutköy