EquipHotel 2022. KHAMA Hotel, mattresses designed for comfort and durability
November 1 / 2022
Have you ever wondered why hotel beds are so comfortable? As a matter of fact, hotel mattresses enjoy of a stellar reputation for being immensely comfortable and cosy. The main reason is that hoteliers invest a lot in equipping their beds with good quality mattresses. A bad night experience at their hotels can really damage their business, guests may not come back or what is even worse, leave a negative review.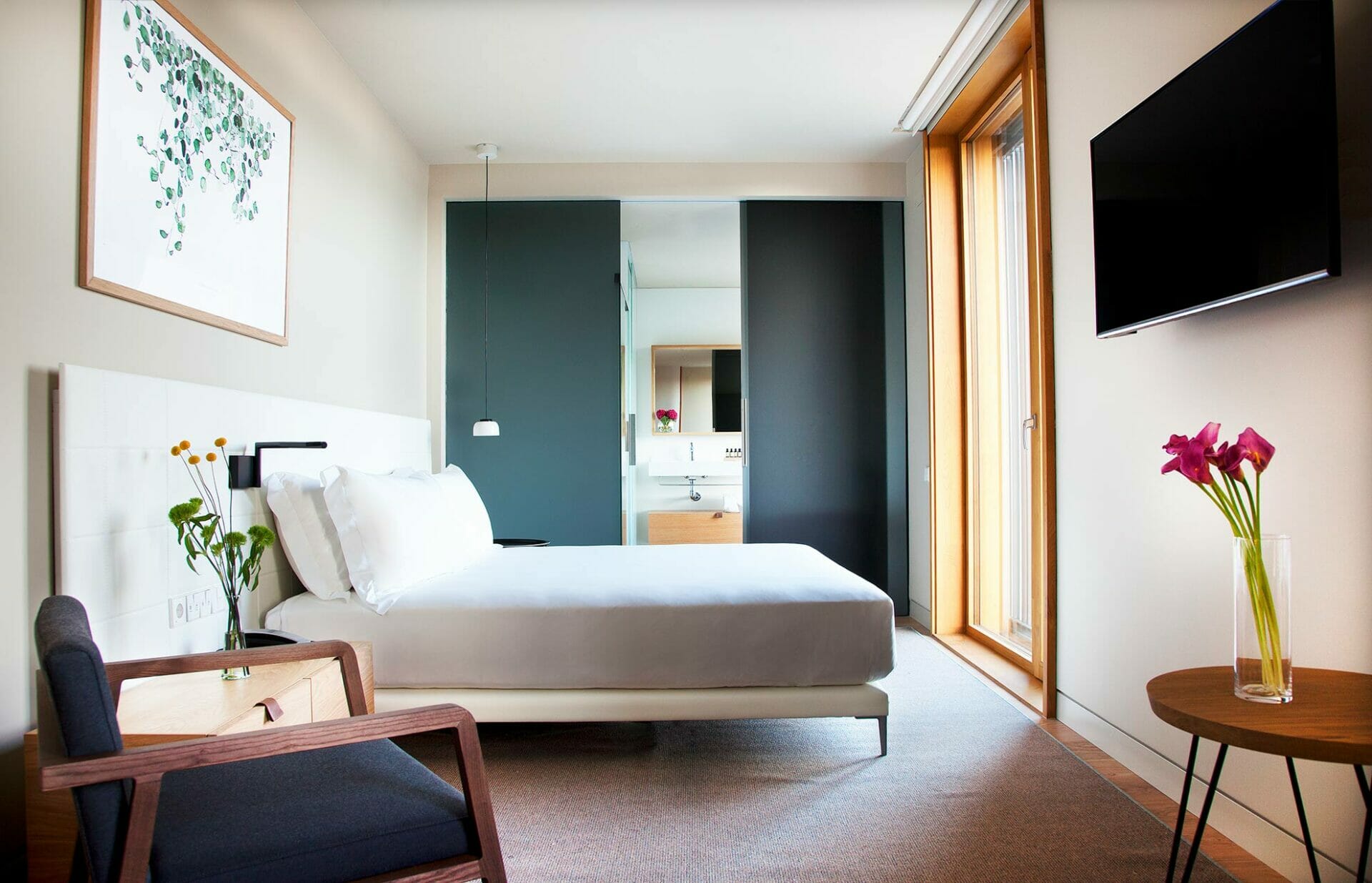 Hospitality mattresses | KHAMA HOTEL
With over 40 years' experience in manufacturing mattresses, the SENTTIX Group, a Spanish family business that is now being led by its second generation, has worked hard in improving the quality of people's sleep. Through their different brands they respond to different audiences, needs and commercial channels. KHAMA Hotel is the brand dedicated to manufacturing and supplying contract mattresses and beds designed specifically for the hospitality industry.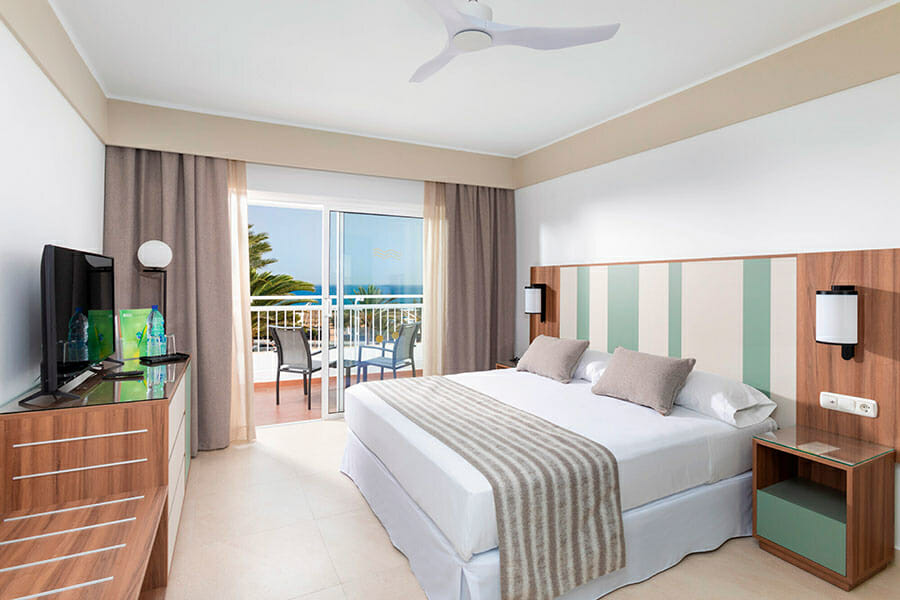 RIU PARAISO LANZAROTE Hotel | Canary Islands | KHAMA HOTEL
With a customer-centric approach to innovation, KHAMA Hotel remains a trusted leader in comprehensive hospitality sleep solutions. Every mattress is designed to align to specific requirements, providing exceptional, lasting comfort and exceptional performance standards. Advanced mattresses and toppers designed under strict criteria of efficiency, usability and comfort are their flagship products, but their offer include also pillows, adjustable beds, extra beds, and bases.
The independent pocket spring technology manufactured by KHAMA Hotel – that they call Multispring system-, is the best option to equip hotels. It provides mattresses that are breathable and highly adaptable to the sleeper's body with a strong, safe, and durable support.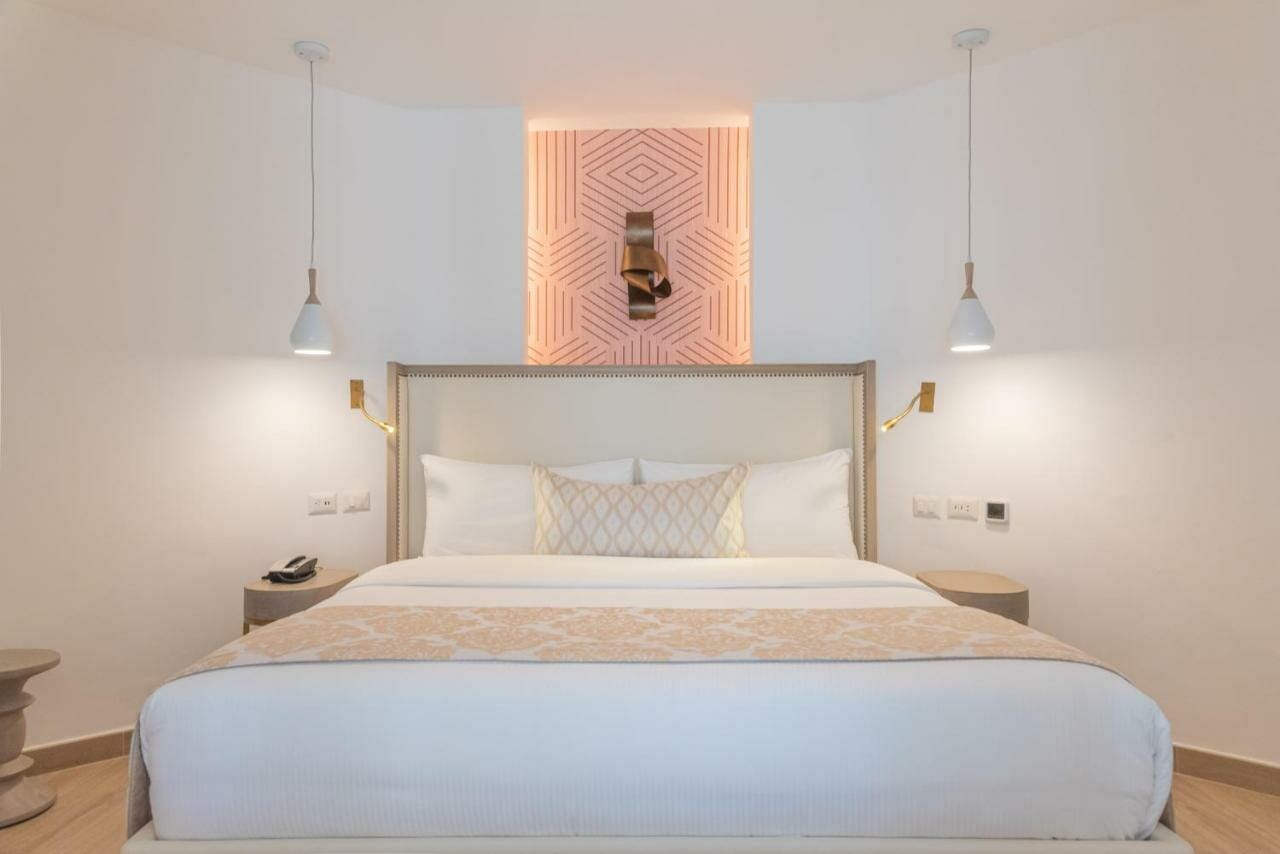 GRAND BAVARO PRINCESS Hotel | Dominican Republic | KHAMA HOTEL
To improve edge support and further increase its strength and durability, they have replaced the polyurethane foam frame with a perimeter of reinforced pocket springs. Furthermore, by eliminating foam, they have improved the recyclability of the product.
At KHAMA Hotel there's a solution and a mattress for every purpose, including luxurious pocket sprung mattresses that are ideal for upmarket hotels and great "all-rounders" for holiday establishments with high turnover and volume.
KHAMA Original mattress
One of the highlights of the last season is KHAMA Original, a Multispring pocket sprung mattress, which has 1156 tempered steel wire springs (for the 200x200cm size) and packed in TNT. The springs prevent pressure points and at the same time prevent pressure from being transferred from one sleeper to another, improving sleep independence and also favouring the freedom of movement of each sleeper.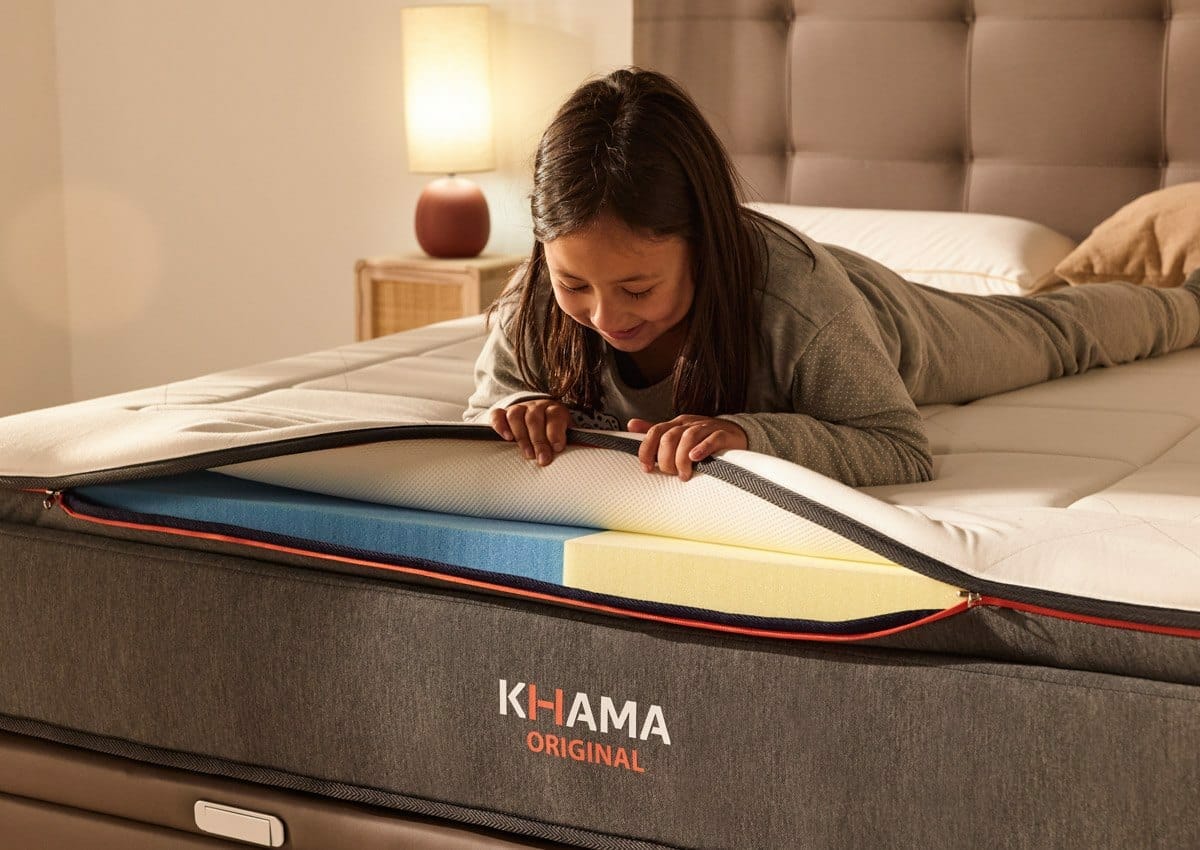 KHAMA Original mattress | KHAMA HOTEL
But what makes KHAMA Original to stand out in the market is the possibility to upgrade the mattress just unzipping the comfort layer and interchanging the individual layers or renovating them. This way, it is possible to keep the mattress in good conditions and extend its useful life. It's a great way to save money and time.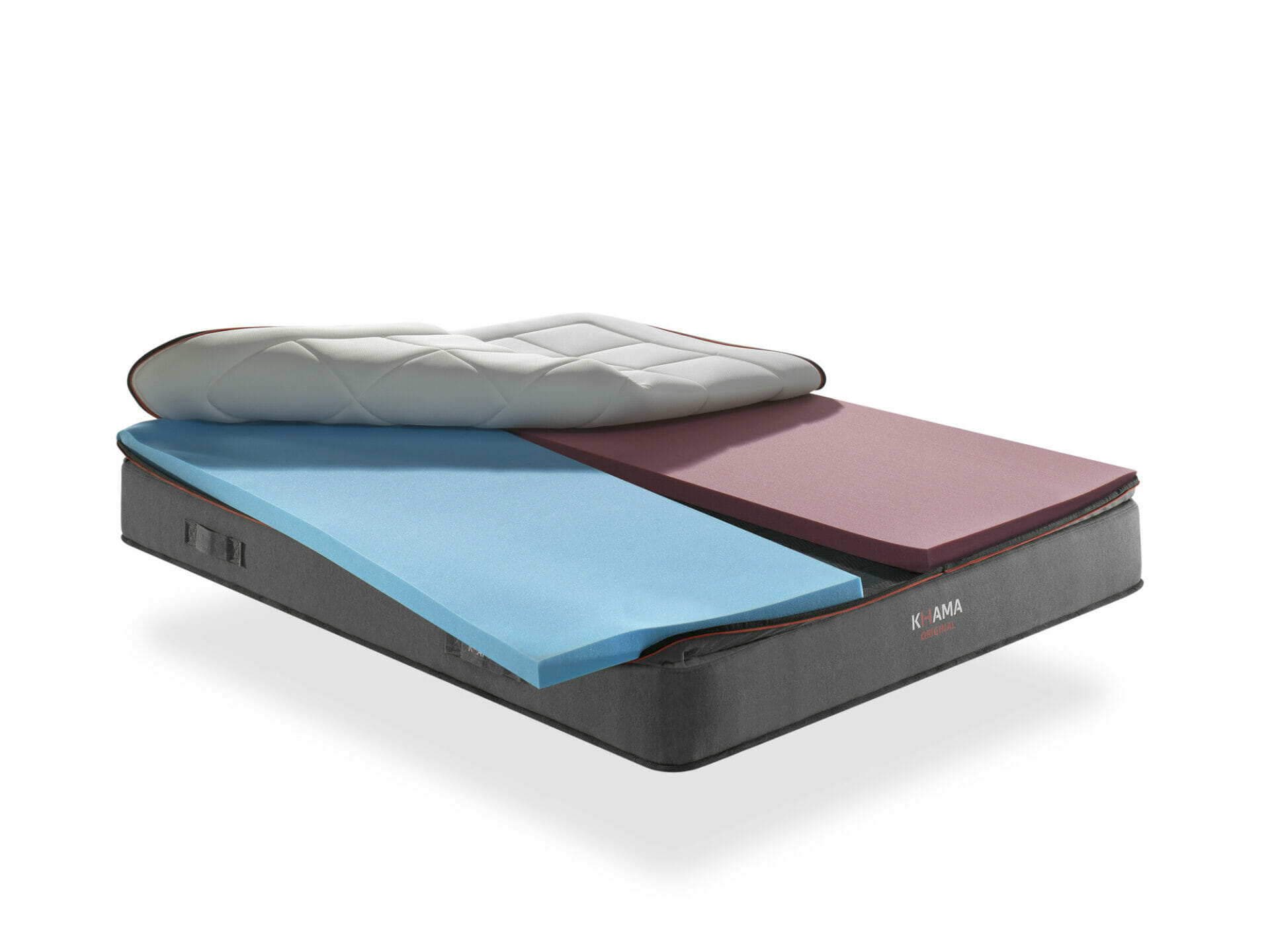 KHAMA Original mattress, comfort layer | KHAMA HOTEL
For hospitality projects, the firm put at disposal of customers a pilot mattress with 4 different test firmnesses. If you need to renovate the comfort layer, KHAMA is committed to sending them to you within 24/48 hours.
Beds with lifting systems
Happy employees mean increased productivity. The KHAMA Hotel's lift-beds are designed to improve ergonomics at work and facilitate the daily housekeeping tasks of the room staff. There is no longer any need to bend down or lift excessively heavy loads. The lifting mechanism allows you to make the bed without the need to lift any weight; in addition, it can be moved effortlessly to facilitate floor cleaning. An ingenious combination of great design, guest relaxion and staff care!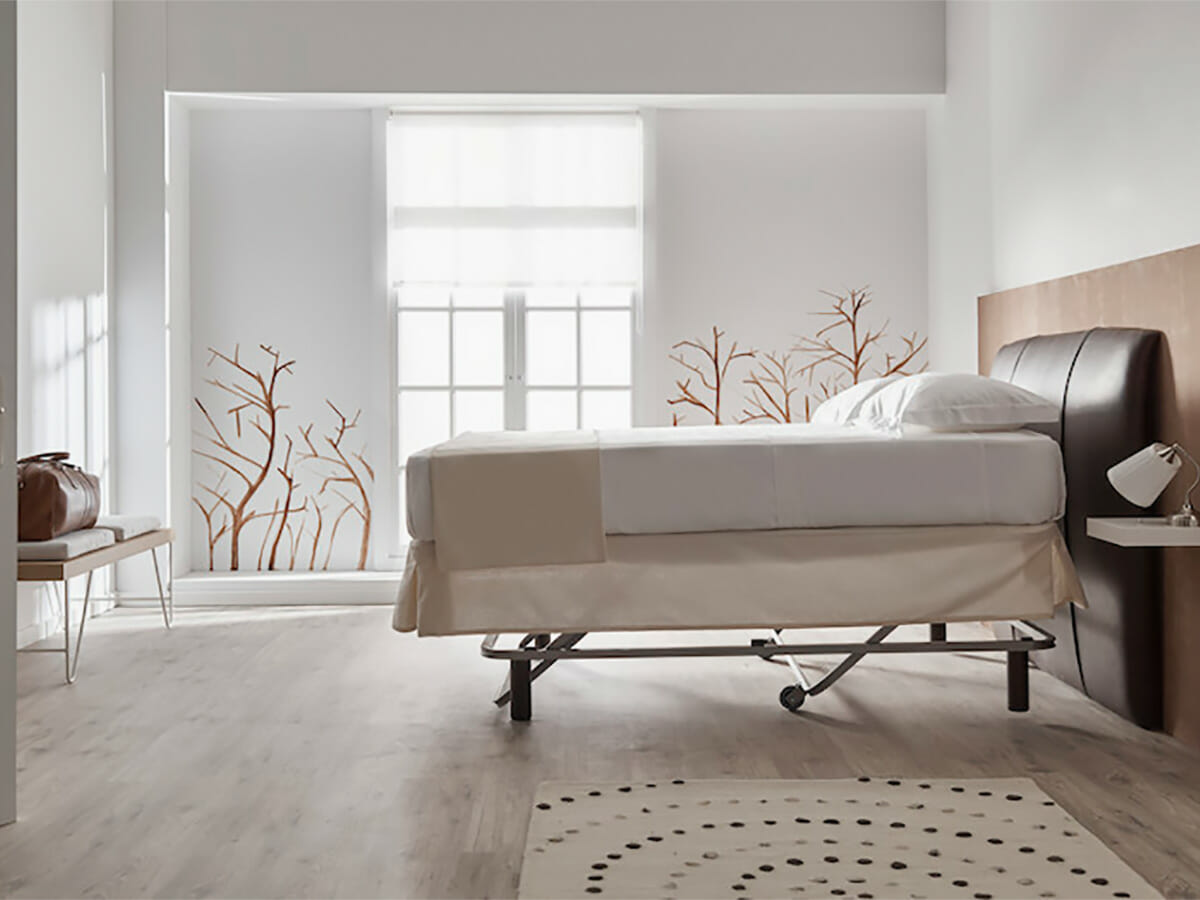 ELEVAL WALLY liftable base | KHAMA HOTEL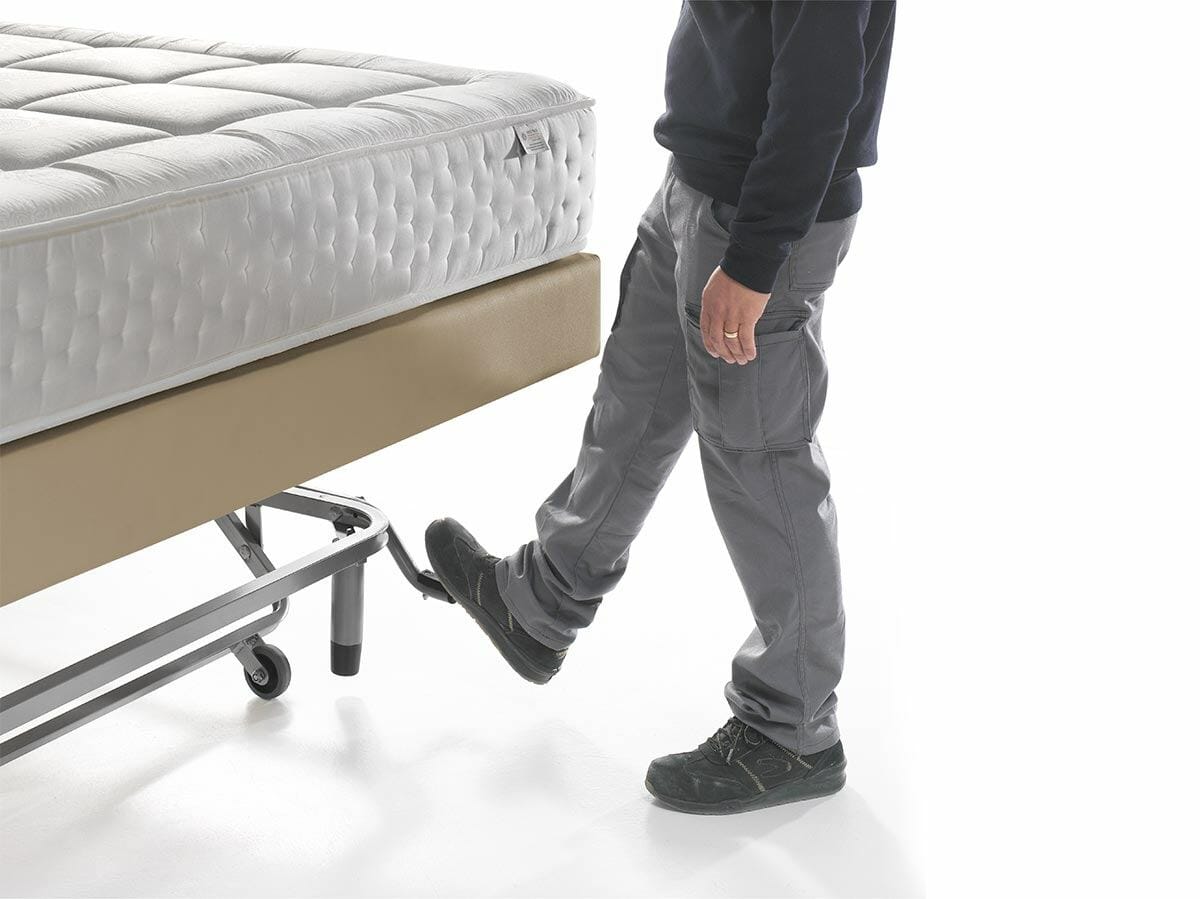 KHAMA Hotel exports to more than 20 countries on all continents, either supporting their clients' expansion or providing solutions to international companies. They adapt to the standards, regulations and requirements of each country in terms of safety and sustainability, proposing practical solutions that quickly repay their clients' investment.