Salone del Mobile. Milano 2023. Contemporary furniture for charming, practical living spaces
April 11 / 2023
Contemporary furniture trends are continuously adapting to meet changing consumer preferences and aesthetics. Sustainable and eco-friendly materials such as natural wood, metal or beautiful natural stones and ceramics are increasingly being used by Spain's contemporary furniture designers to create unique and eco-conscious pieces.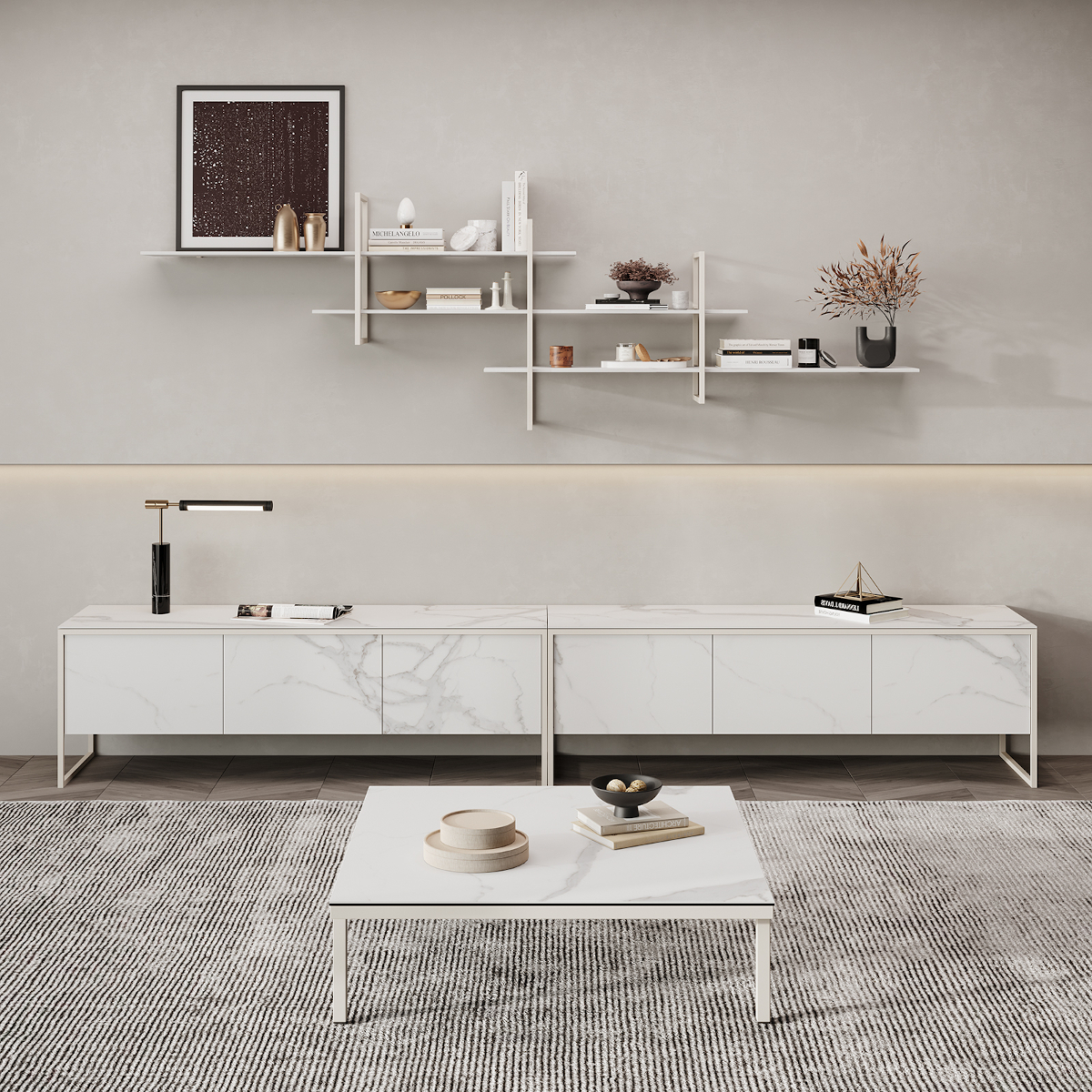 TERRA shelves and sideboard | MOBLIBERICA
In terms of design, there is a shift towards more comfortable and inviting styles, with soft, plush fabrics and rounded edges taking the place of the sharp lines and hard surfaces seen in previous contemporary styles. These trends reflect a growing interest in sustainability and comfort as designers strive to create pieces that are both stylish and functional in today's world.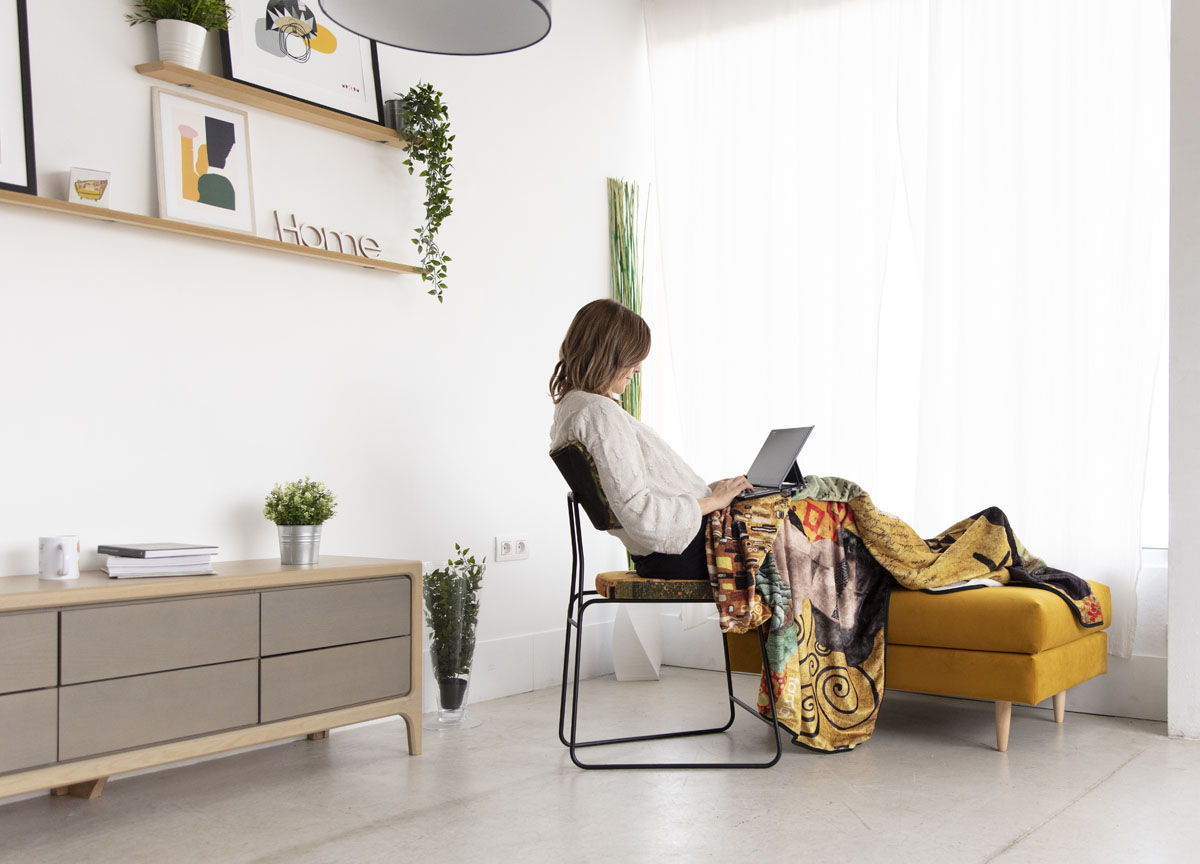 ONE planet chair | FAMA
Spanish brands are staying on top of contemporary furniture trends by incorporating sustainable materials, experimenting with multi-functional designs, and incorporating artisanal touches into their pieces. Have a glimpse at what will be on exhibition in Spanish stands and get ideas for your spaces…
LUCIA dining table. By Mobliberica Design Team | MOBLIBERICA
Hall 18 Stand B11/B13
The trend towards natural materials in furniture design is beautifully exemplified by the LUCIA table from contemporary furniture manufacturer MOBLIBERICA. This stunning piece of furniture features technical laminated ceramic tops, which add both aesthetic appeal and practical durability. Available in up to 34 sizes, this table is offered in both fixed and extendable versions, making it suitable for a wide range of settings and occasions. The table's steel legs, measuring 6X6 cm, provide sturdy support and a sleek, contemporary look.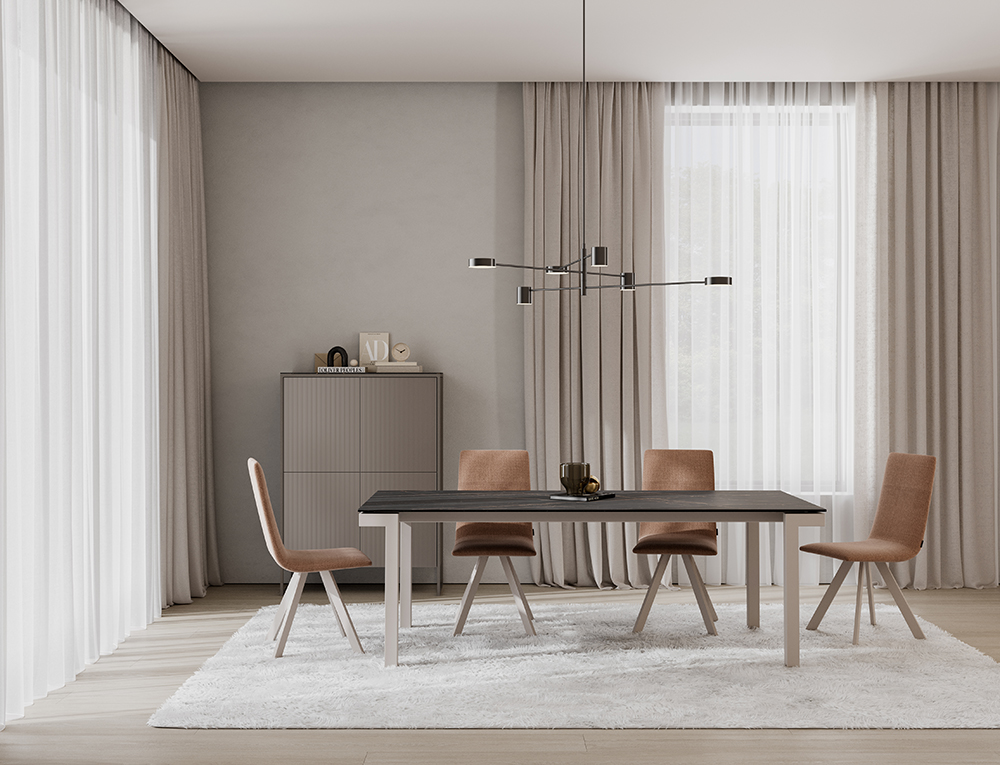 LUCIA dining table | MOBLIBERICA
In addition to the dining table, the LUCIA table collection also includes a coffee table version, available in 12 sizes and with either a height of 30 or 40 cm. Like the dining table, the coffee table features technical laminated ceramic tops and 3X3 cm steel legs, adding both beauty and durability to the design.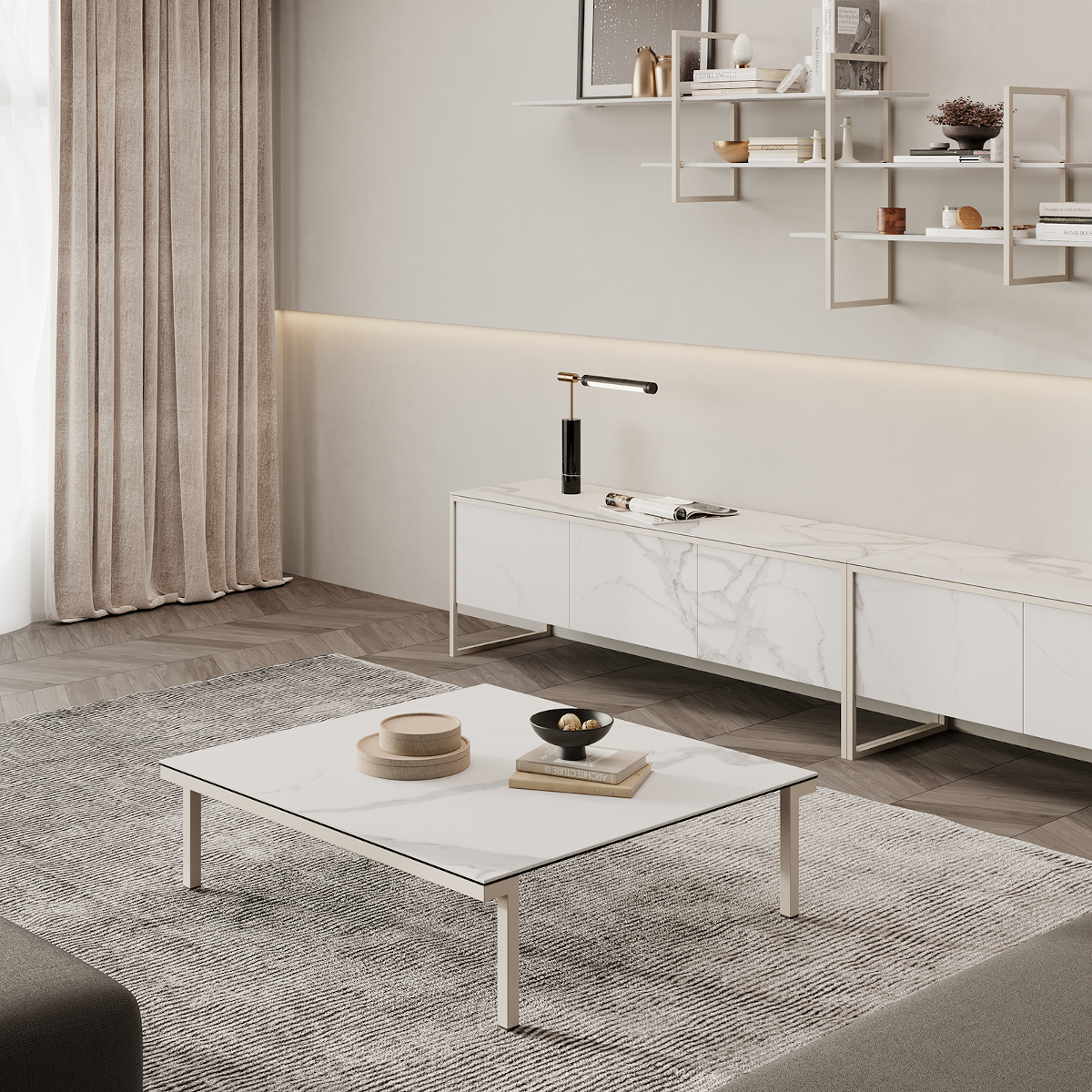 LUCIA coffee table | MOBLIBERICA
Whether you're looking for a statement piece for living rooms or a functional addition to living spaces, the LUCIA tables offers a perfect balance of form and function.
KORINTO&LUXOR modular sofa. By Félix López Gil | FAMA
Hall 22 Stand A15/B18
Designed to meet the current demand for sleek and lightweight sofas with ultra-soft seats, the new KORINTO&LUXOR modular sofas from Spain's sofa market leader FAMA are a perfect addition to any modern house. The slim base and elevated legs contribute to their contemporary and sophisticated look, while the thick back cushions and new fiber core offer unmatched comfort.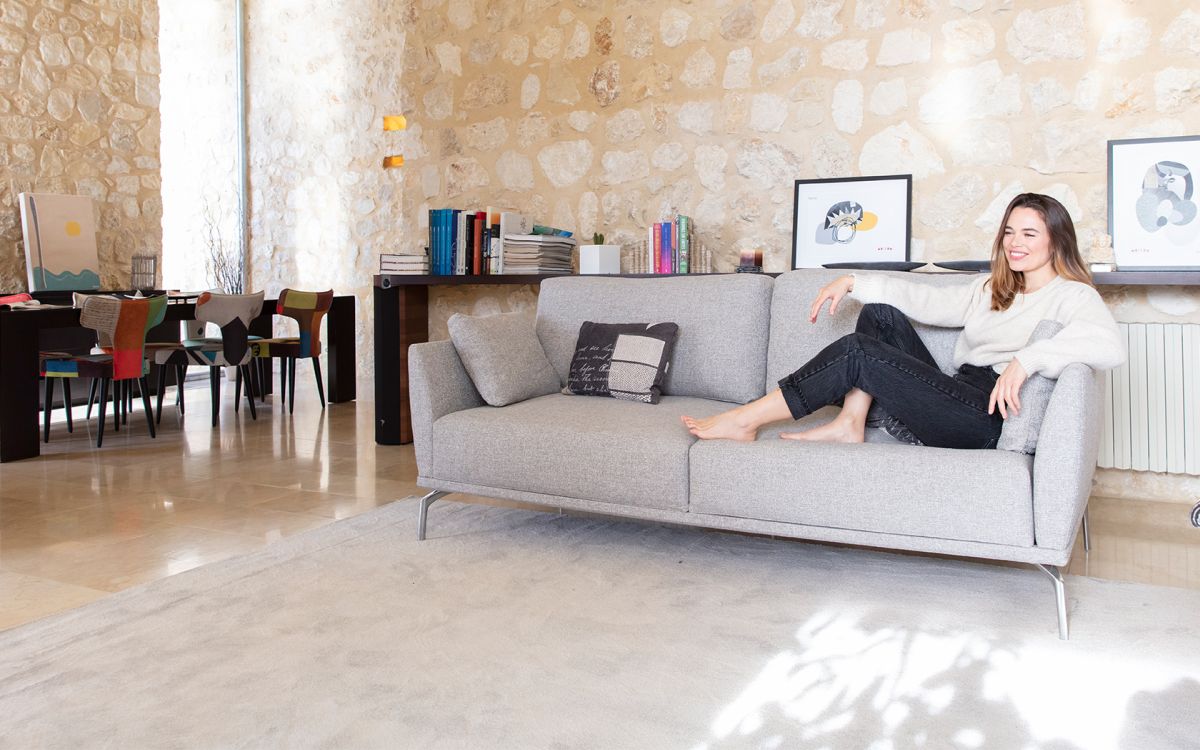 KORINTO sofa | Félix López Gil | FAMA
The customizable options of the sofas make them versatile and adaptable to different styles and preferences. The range of leg options, including the retro-inspired golden metal and the elegant wooden legs (natural, walnut, wenge, and black), allows for greater personalization.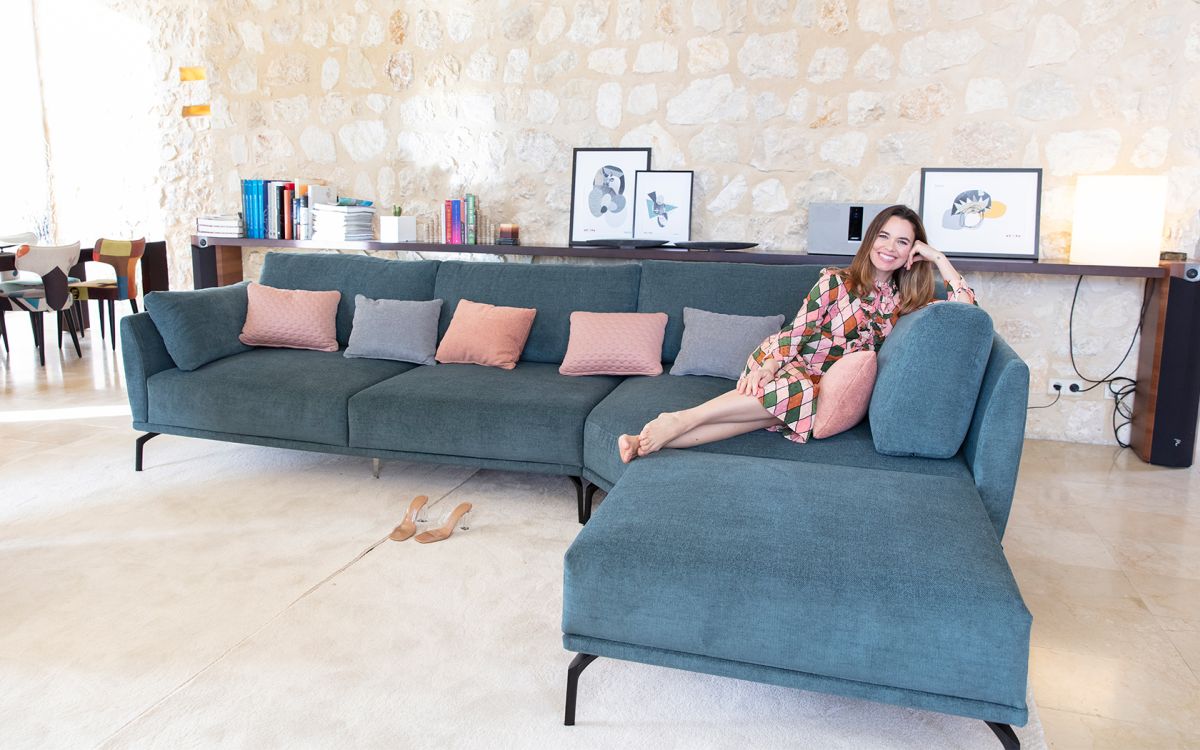 KORINTO sofa | Félix López Gil | FAMA
In this way, the sofas not only meet the demand for comfortable and stylish seating but also cater to individual taste and aesthetics.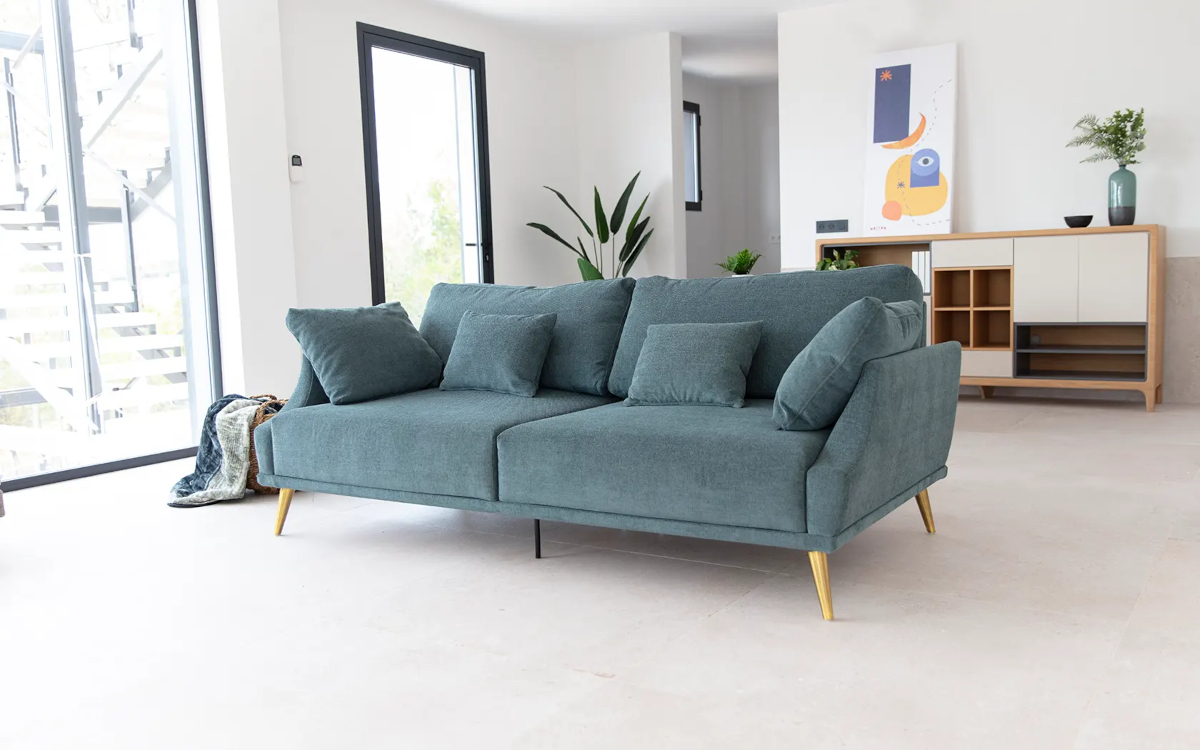 LUXOR sofa | Félix López Gil | FAMA
The armrest designs differ slightly between the two models, with KORINTO boasting a similar shape to the backrest and LUXOR featuring a circular cutout for a distinctive touch. This sofa also comes in two different seat depths.
NARA chair. By Carlos Soriano | TM LEADER CONTRACT German Design Award 2023
Hall 18 Stand B02/B04
Incorporating inspirations from different countries is important for furniture design because it allows for a wider range of styles, promotes cultural understanding, and creates unique pieces that appeal to a broader audience.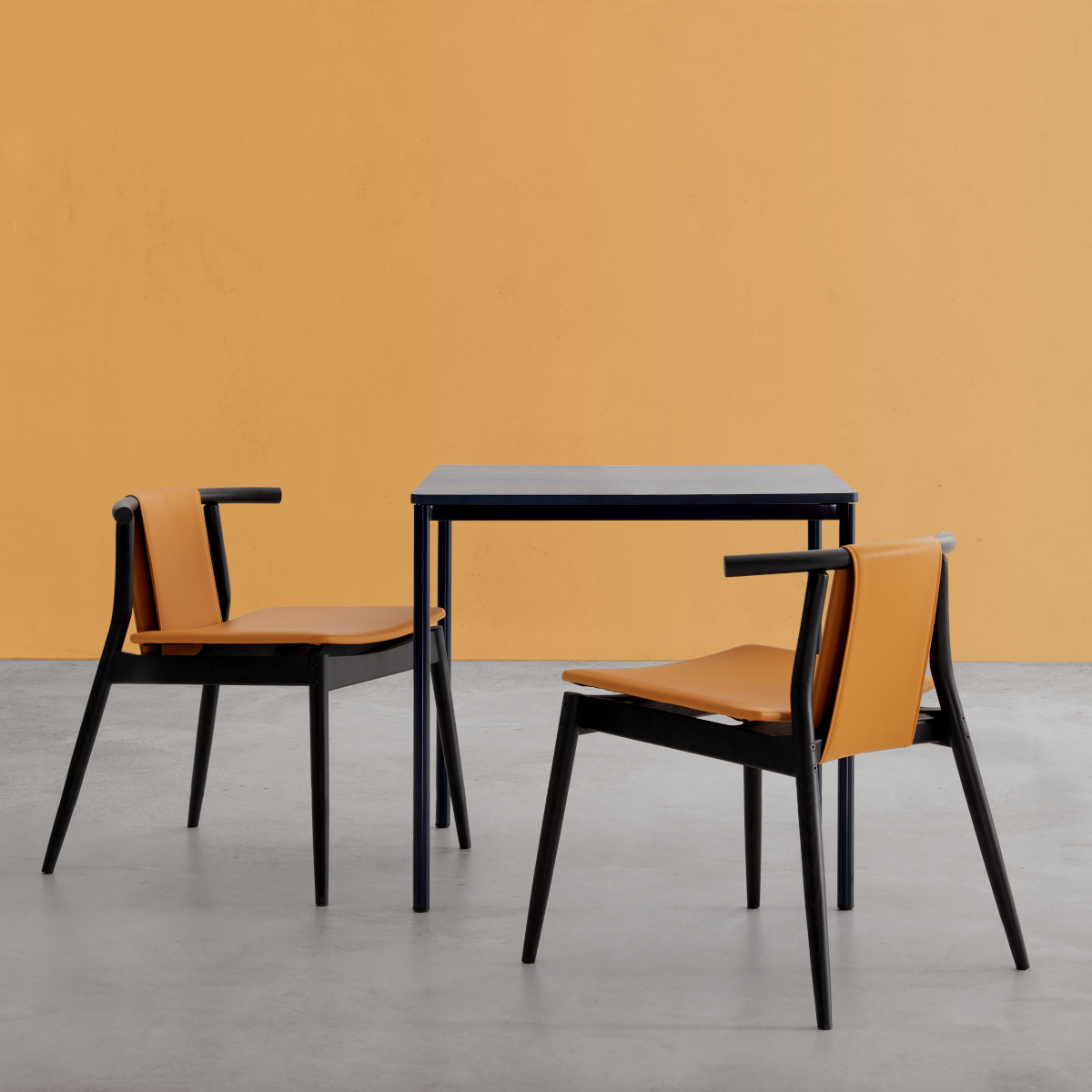 NARA chair | Carlos Soriano | TM LEADER CONTRACT
The NARA chair, a creation by Carlos Soriano for contract furniture manufacturer TM LEADER CONTRACT, incorporates Japanese aesthetics, simplifying the product's lines to create a structured and functional chair. While the elevated seat provides lightness and visual appeal to the chair, its solid wood construction and the reinforcements under the seat frame make it durable and long-lasting.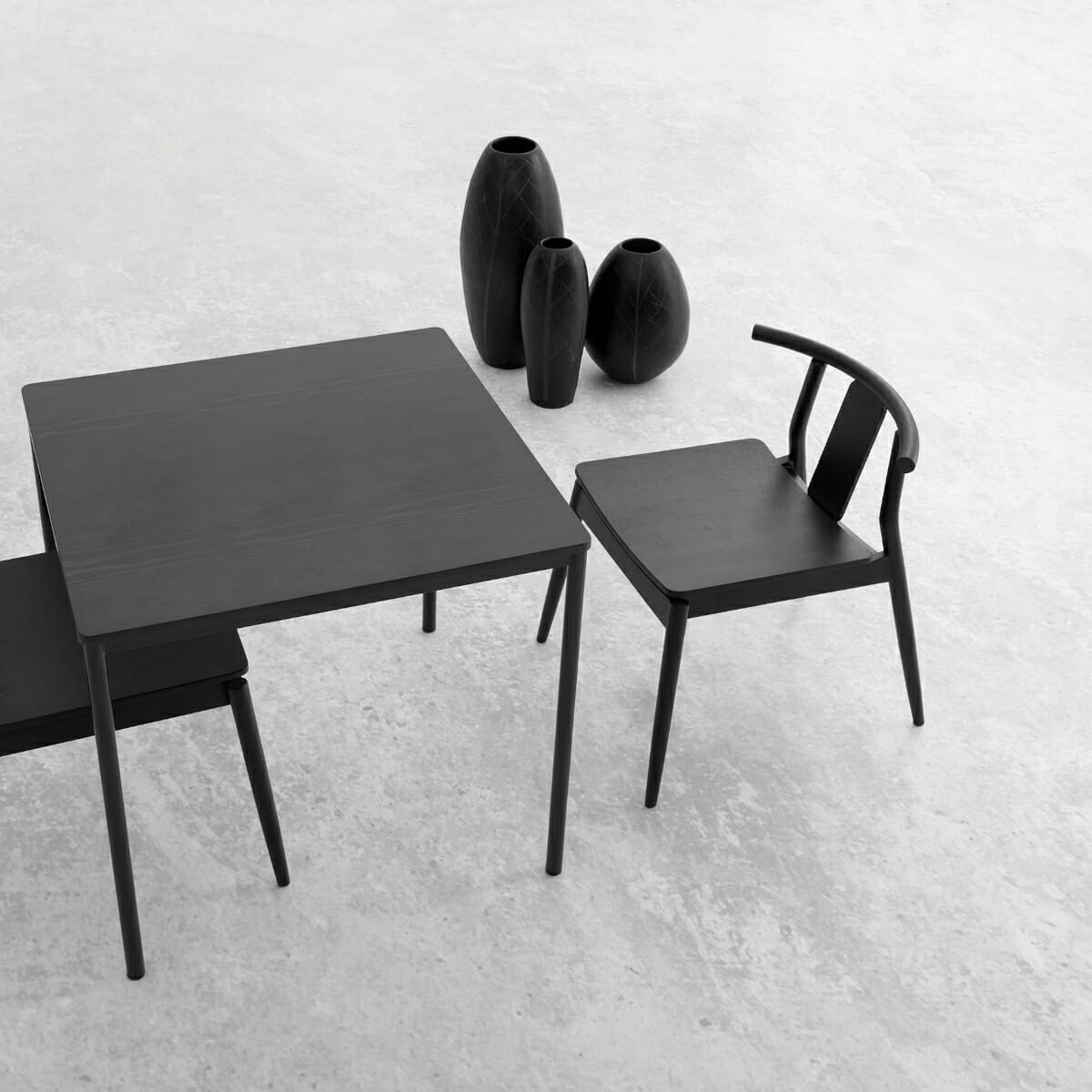 NARA chair | Carlos Soriano | TM LEADER CONTRACT
The backrest's curved bar and upholstered seat provide comfort and support, while the tapered legs add elegance. The chair's dimensions (72 cm in height, 51 cm in width, 57 cm in depth, 47 cm seat height) make it a versatile piece that can be used in various settings, from dining rooms to offices. The upholstered version envelops the design and gives it a warmer approach.
AUTOGRAPH mattress. By Alonso Gil | KARIBIAN DESCANSO
Hall 24 Stand E06/E08
KARIBIAN's dedication to using the best materials and production methods in their sleep products guarantees a superior sleep experience. The firm's strong commitment to research and development has resulted in certified products that use solvent-free water-based adhesives, providing consumers with high-quality, sustainable, and healthy products.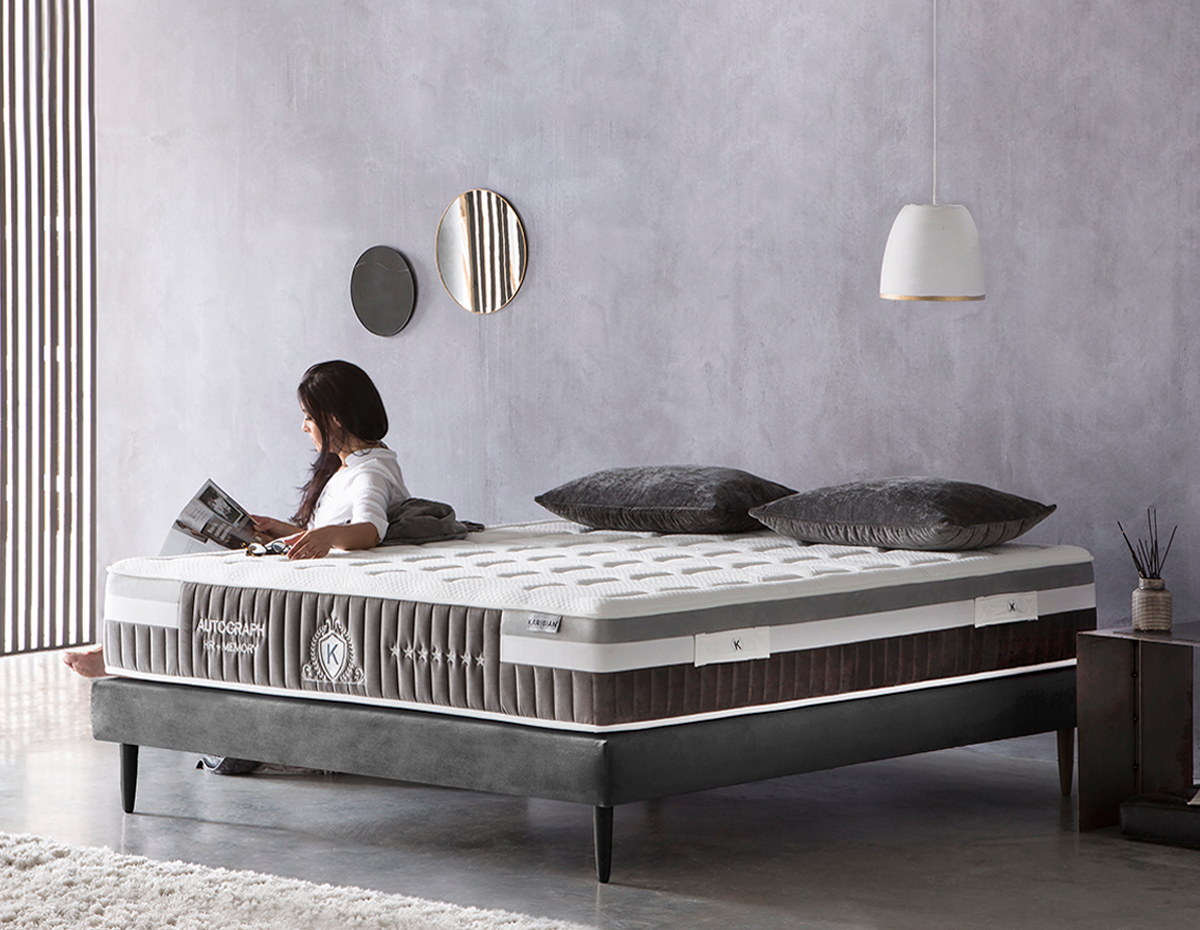 AUTOGRAPH mattress | Alonso Gil | KARIBIAN DESCANSO
The AUTOGRAPH mattress, which is part of the high-end Platinum Series, is designed for the most discerning customers and provides optimal and restful sleep in all stages of the sleep cycle. It features the best materials, including MicroTencel superior fabric, Gel-Therm 45kg 3cm, Cotton Fiber, Viscoelastic 80kg 5cm, and the HR 35kg Hiperflex.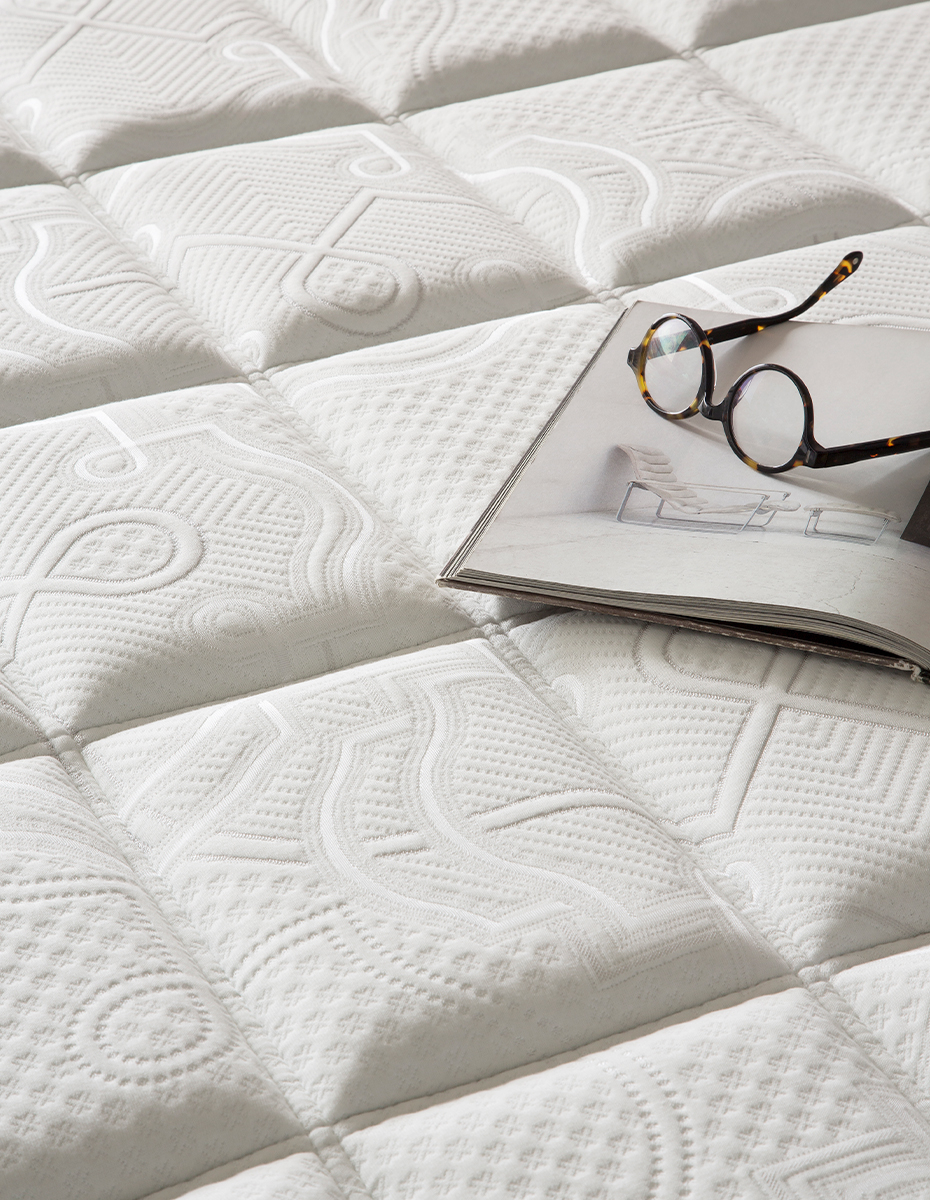 AUTOGRAPH mattress | Alonso Gil | KARIBIAN DESCANSO
The D40kg DURA lateral reinforcements enhance the mattress's durability, making it one of KARIBIAN's most innovative models.
HONEY sofa. By Coolwood Design Team | COOLWOOD
Hall 24 Stand F10
With its focus on sustainability, COOLWOOD demonstrates that businesses can prioritize environmental responsibility while still delivering high-quality products. The Catalonia-based company, is committed to sustainability, using recycled wood for all of its products and investing a portion of its profits in reforestation efforts.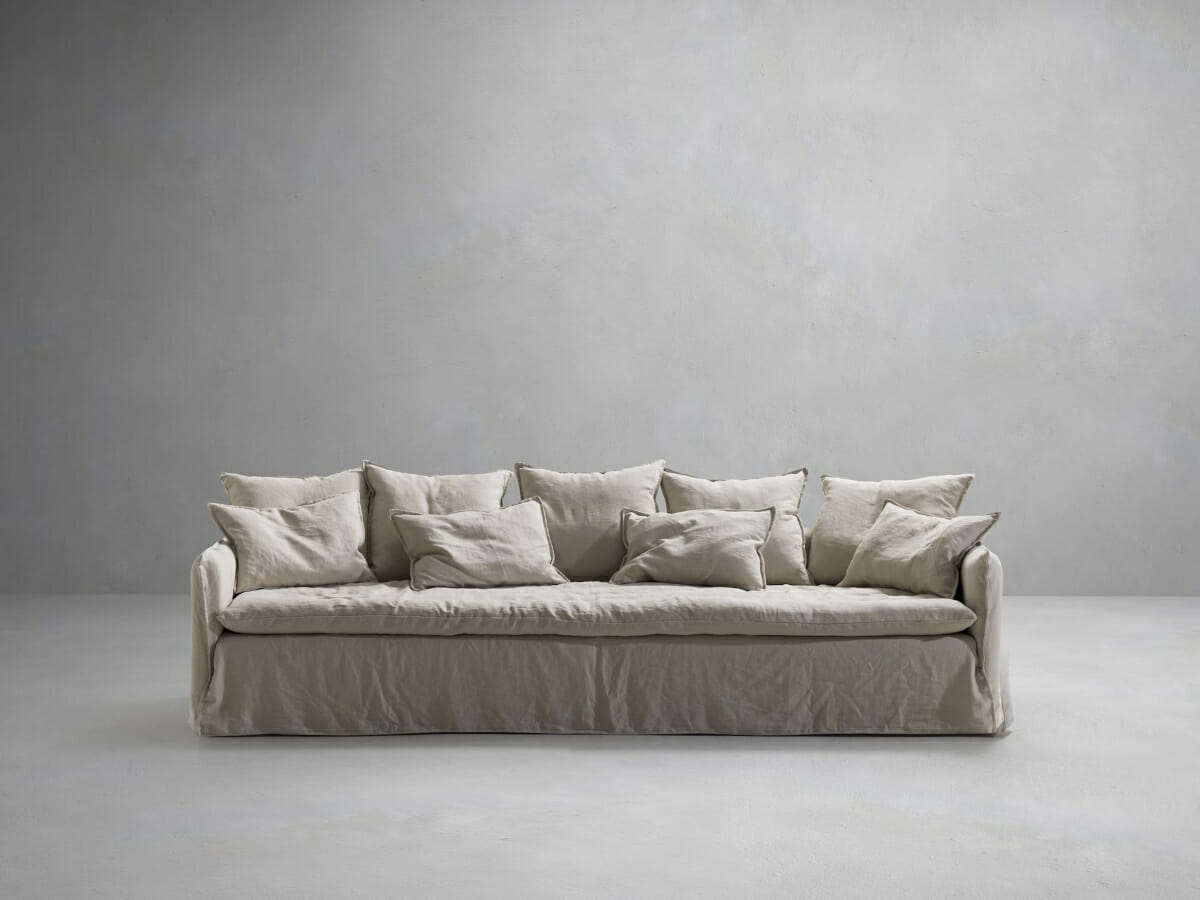 HONEY sofa | COOLWOOD
With its versatile sizing options and high-quality 100% linen upholstery, the new HONEY sofa from the CoolSeating line is a sustainable and long-lasting addition to any home. One of its other standout features is that it is fully removable, making it easy to maintain and keep looking new for years to come. The cushions, which perfectly complement the design of the sofa, provide both a comfortable and stylish touch.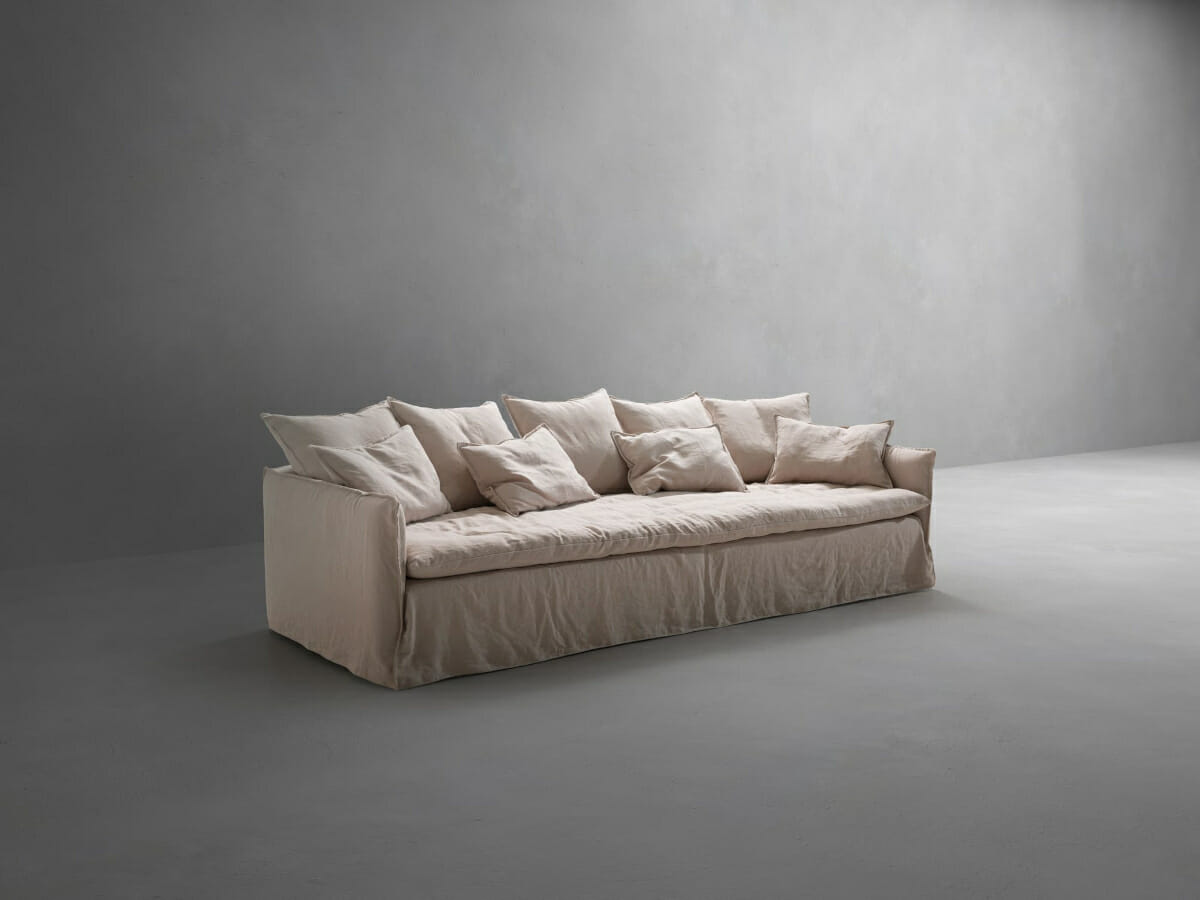 HONEY sofa | COOLWOOD
From sofas and chairs to tables and mattresses, Spain's contemporary furniture exhibitors offer a wide range of options that are sure to meet the needs of any space and the taste of every consumers. See you in Milan, then! A presto!