Focus on Spain's design: interview to Nacho Lavernia
May 18 / 2015
Having lived intensively the spirit of the Spanish enthusiastic '80s, Nacho Lavernia developed soon a pioneering spirit towards the world of design. His long-standing and fruitful career in the field of graphic and industrial design has earned him two important awards (the Delta de Plata Prize and the National Design Award) and a reputation as one of the key players of the Spanish design scene. We asked him about his first steps into the design landscape and the current Spanish design scene and we get some interesting insights…
Going back to your beginnings in the Caps i Mans team (1979) and the La Nave group (1984), how do you remember your first steps into the world of design? They were years of significant socio-political changes in Spain and enormous creative effervescence. How did young designers react to changes?
It was a very special moment because there was little market for design and yet the demand for it was huge. Companies had to modernize their production processes and become more competitive; the public administration had to reinvent itself… Nevertheless, only few people were aware of how design could contribute to all this. Designers too had a lot to improve, particularly in their relationship with clients. We literally lived in a creative bubble, yet it cost us a lot to make it compatible with more practical issues. We learnt a lot from our failures. And from our good moves too. It was a wonderful and very intense moment.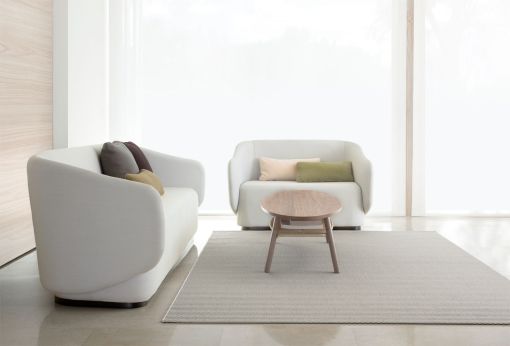 Your career has been widely recognized at national and international level: the famous Italian critic Gillo Dorfles was on the jury of the Delta de Plata Prize that awarded your pictograms for Sanico; more recently, in 2012, you received the National Design Award for your "pioneering contribution to many of the current hallmarks of Spain's design." How has your vision of design evolved since you started and how has it helped to define the identity of Spanish design?
Fortunately, you never stop learning. That's why my personal vision of design not only has been evolving, it has also been enriching itself with new experiences. As far as my contribution to the hallmarks of Spanish design is concerned, I think that the National Design Prize's statement refers mainly to my active role in many of the initiatives that were the basis of what is now the design structure in Spain. I kicked off so many things: professional associations, formal education, the first design congresses, specialized magazines. I belonged to La Nave, one of the first design groups with international resonance … But, I am not so sure we can talk about influence. All my generation was pioneer; we helped to consolidate the profession. That was our mission.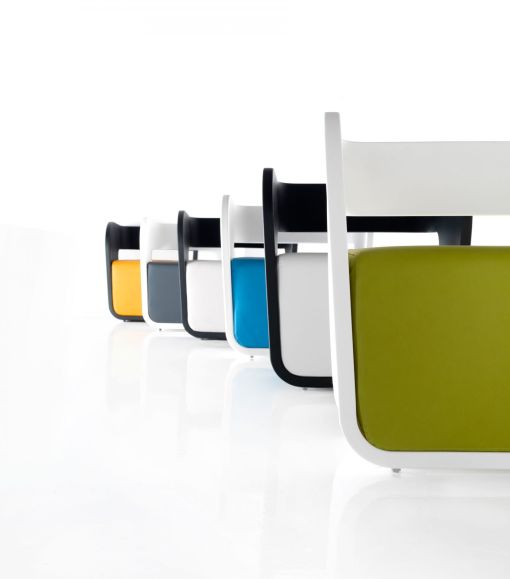 In an increasingly globalized world it's more and more difficult to speak of design of "here" and design of "there". However, the made in Italy refers to Italian products linking them to concepts such as "bello e ben fatto"; in the same way, everybody knows what German design is about… but, how does Spanish design differentiate itself in international markets? What are its main features?
Each country's design is defined not so much by a style but by other factors, such as the industrial sector, its social life, the image we have of that country, which undoubtedly permeates our perception. The image of Italian design is largely a result of their magazines. It's not me who says that. This was Gio Ponti's opinion. Germans owe a lot to the prestige and power of their industry. Scandinavians are renowned for the traditional glass blowing and woodworking as well as for their practicality. The U.S.A. has made the most of their great sense of marketing, from Loewy to Jonathan Ive. When we talk about design as a social fact, we have to take into account the famous Renato di Fusco's four-leaf clover (quadrifoglio), i.e. design, production, sales and consumption. Therefore, not only the work of the designer. So, I think that the identity of Spanish design should be found mainly in the features of its industrial structure, its companies and in Spain's society. The world of design, in Spain as everywhere else, is a complex coexistence of different styles and ways of understanding design.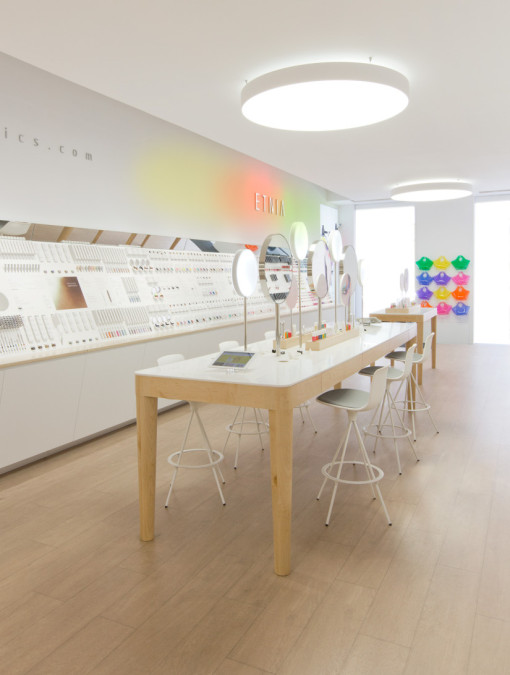 The Spanish creative scene is in full swing, with many young talents recognized even internationally: Héctor Serrano, Jaime Hayon, Lagranja, Nadadora, Discoh, Yonoh, GR Industrial Design MUT, just to name a few. In your opinion is there something in their work or language that can be related to the tradition and Spanish design or do they rather come out on the design scene defending their own individuality as professionals?
Among the ones you have just named, there are many who are from Valencia and you still have forgotten someone who should stay among the first, as Alberto Cienfuegos, my partner, or the Culdesac group. At the moment, Spain boasts the best group of young talents of its history, and Valencia is one of the main creative hubs. I don't think they have much in common, except the fact they belong to the same generation and therefore they are living in the same world, they share the same social concerns and influences.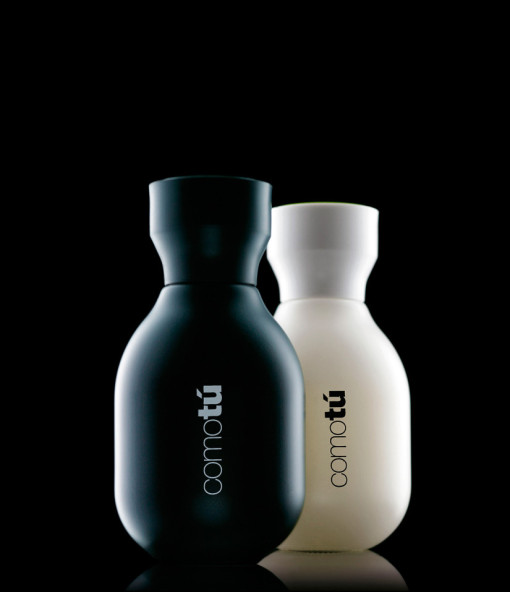 Nowadays, origins are a lot less important than before as culture has gone global and design is not , by definition, linked to the tradition, but to the machine, to modernity and increasingly homogeneous industrial processes. Local differences don't play a decisive role in the design process, especially when you have to work for clients who are in other parts of the world. Origins appeared to be nothing more than a simple anecdote.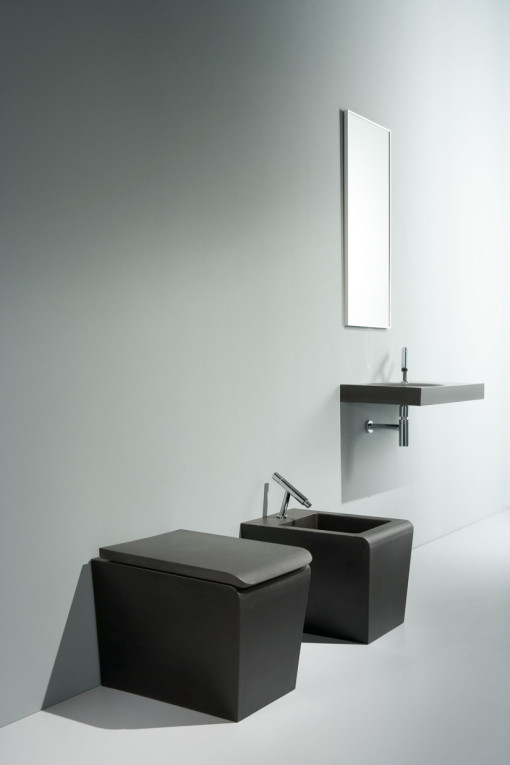 The National Design Award recognized also your versatility that has encompassed "all facets of industrial and graphic design", including furniture design. Can you tell us about your experience in this sector? Do you have any pending project within the furniture sector? Or any unrealized dream?
I have always thought that what characterizes our work is the approach and the way you handle the project. This is the same for both the graphic and the industrial design. The only difference is in the technical issues, but in the end everything is design. So, in our studio we have always approached both disciplines with equal interest. I think it's always enriching and inspiring to move from one field to another. It seems a fertile transfer. You get some fresh air. Although we are based in Valencia, the most important cluster of Spain's furniture industry, we have designed very little furniture. Perhaps we have started late and it is not that easy to join in. But we're at it, eager to do things without having in mind any concrete project, open to new interesting and ambitious proposals.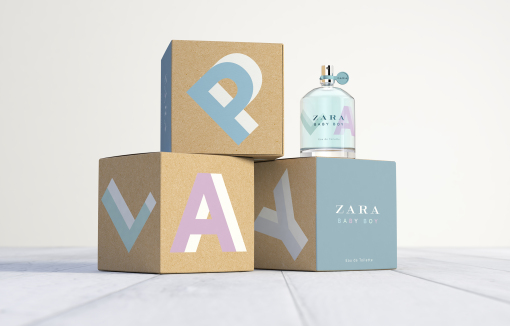 In 1992, in collaboration with Pepe Gimeno, you designed the corporate identity of ANIEME (Spanish National Association of Furniture Manufacturers and Exporters). What did it mean for you this challenge? Do you think it is still compatible with the values it conveys?
It is a project that I remember with great fondness as I am very proud of it. The whole process had been very smooth and that in the design world is always a good sign. It was an identity that would be used especially in other countries and therefore the image of Spain, which was the nexus of companies exhibiting under the umbrella of ANIEME, should be very present. From the very start we knew we had to use the tongue and groove joint, which is both a clear reference to furniture and to the E of España (Spain), and, of course, the red and yellow colors. I think it still works, because it is very synthetic, there's nothing extraneous and nothing is missing. Perhaps what might change is the font. But I wonder what Pepe thinks of this. He is not only the co-author of the logo but also a real authority on the subject.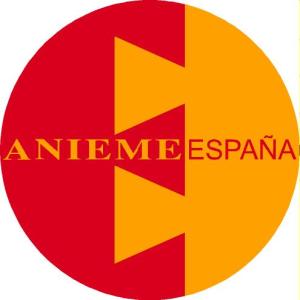 At the moment, approximately 70% of the turnover of your studio, Lavernia & Cienfuegos, comes from abroad, from the work for multinationals that have a deeply rooted design culture: Unilever, Delhaize, Philip Morris, Natura Cosmetics or Rosel. What do they demand and what do they appreciate most? From your point of view, what should be done in order to strenghten the presence of Spain's design on international markets?
Multinationals look mainly for creativity. Creativity and professional quality. In all developed countries, and in many emerging ones, there are lots of designers. So, why do they choose you and not the others? Because you offer something different, something better. Attractive and innovative solutions. There are no secrets. The point is to have and show a portfolio that can awaken their interest.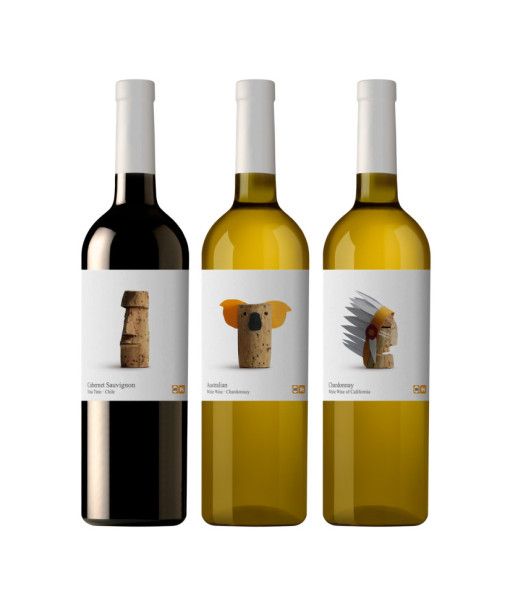 Another point is about how to promote the Spanish design. I think the most effective way is to improve the ability of the Spanish companies to compete in global markets. We need larger and more competitive enterprises that can develop big projects and work on a worldwide basis. That being the case, the work of the Spanish designers would have a more international impact. In Spain there are designers with enough quality to overcome this challenge. In fact, there are already many who are competing worldwide, conveying the message that the Spain's design is at the highest level and has much to offer.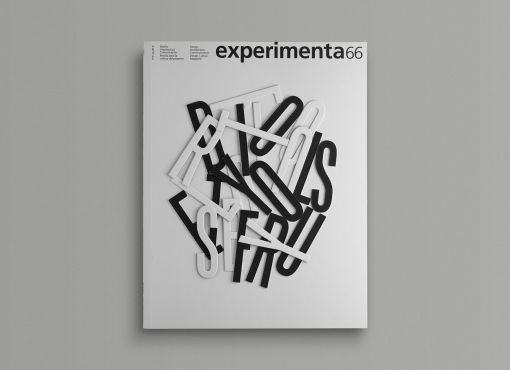 For more info: www.lavernia-cienfuegos.com
ABOUT LAVERNIA & CIENFUEGOS
The core service at Lavernia & Cienfuegos is design. With creativity as the cornerstone, they have formed a young team of experienced professionals in graphic, product and packaging design. They also count on the support of a network of select external professionals providing specialised services such as rapid prototyping, product engineering, new media, illustration, photography.