imm cologne 2020: FAMA. Sofas that mark your style
December 18 / 2019
Quality, variety of designs and functionality are the three requirements that all of FAMA´s sofas and armchairs meet, a Spanish leading company in the production of upholstered and occasional furniture for the living room. Its wide range of models is manufactured 100% in Spain with the best materials on the market and with an impeccable attention to detail. Designs and functionalities are conceived to match every style and to easily adapt to different spaces.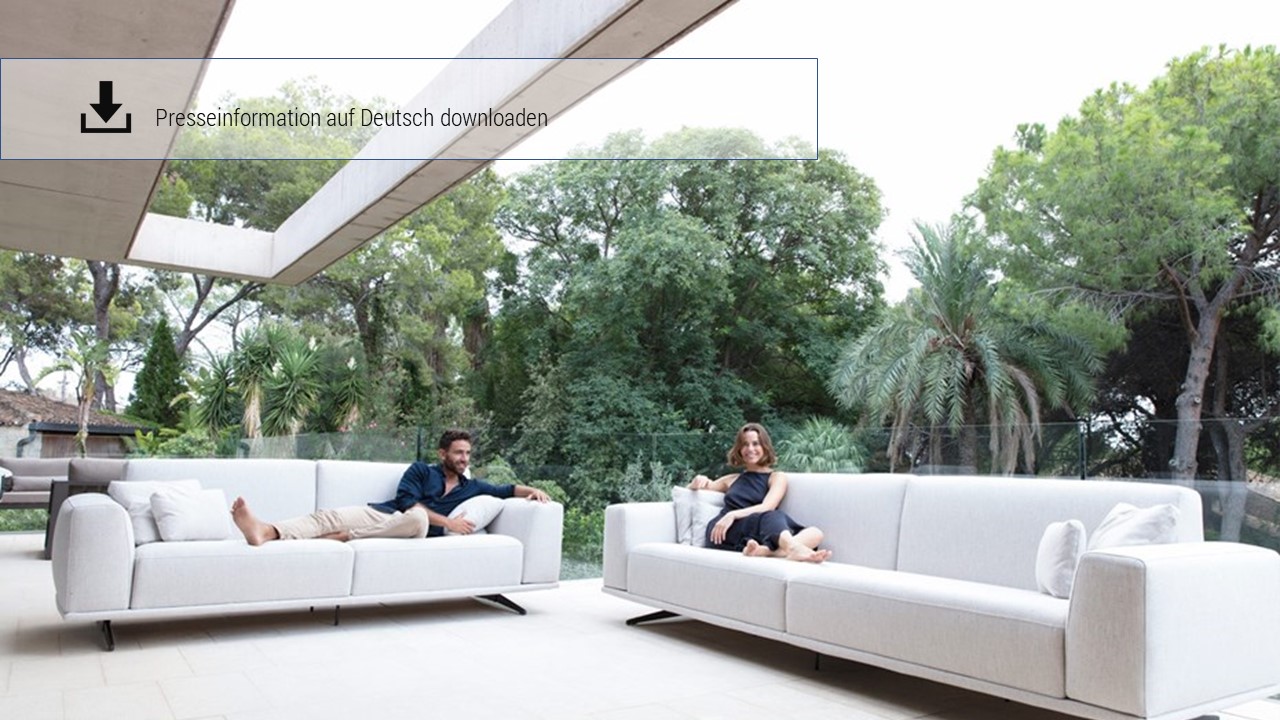 modular sofa. FAMA
The firm offers both classic designs and models that allow multiple modular compositions – with chaise longue, corner modules, with low seats, with high reclining backrests -, upholstered with high quality printed or plain textiles, all-leather or with removable covers.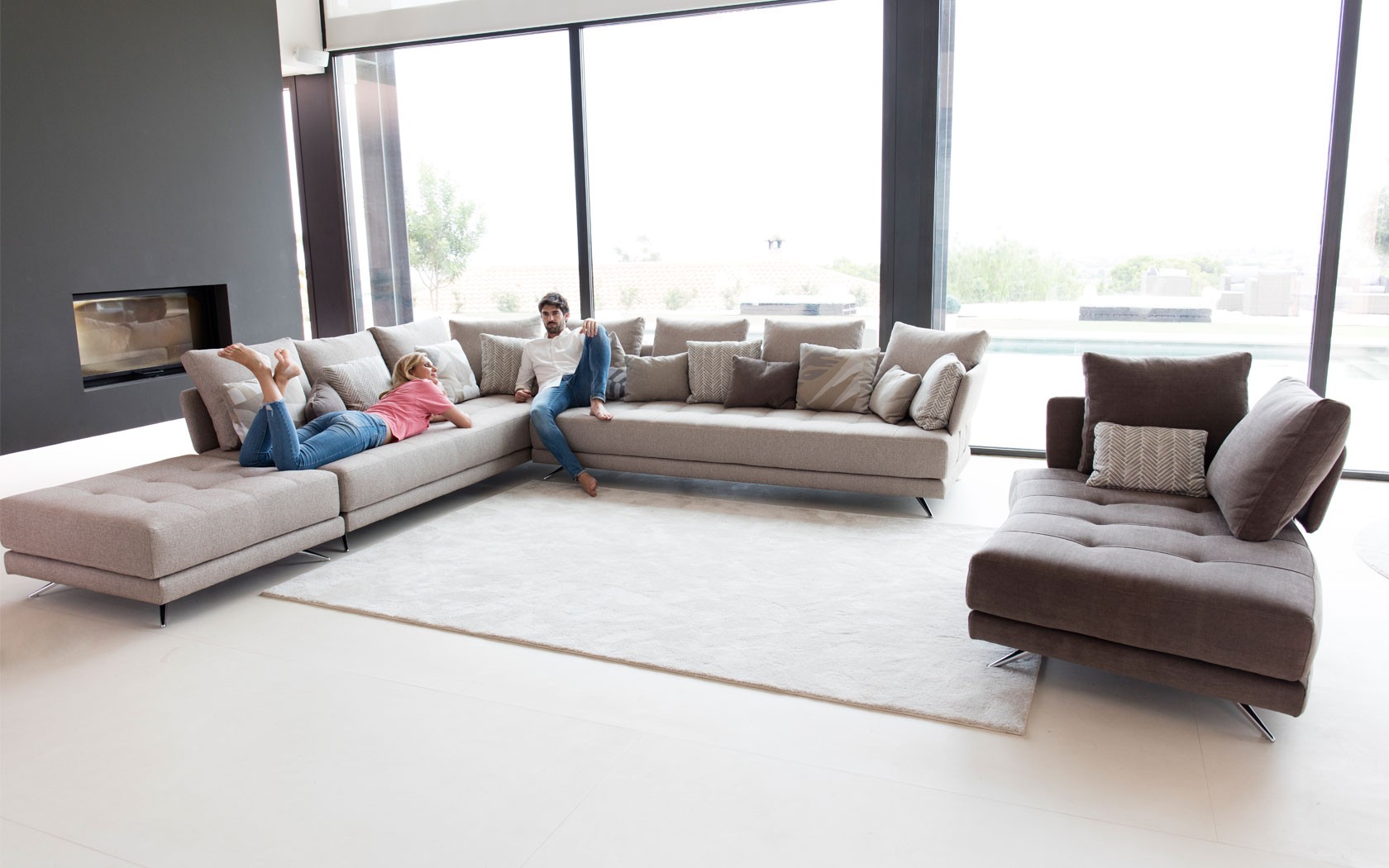 PACIFIC modular sofa. FAMA
Thanks to its continuous commitment to implement technological innovation in all phases of the production process, FAMA has obtained this year the 4.0 Industry National Award granted by the Ministry of Industry, Commerce and Tourism of Spain. The company has turned into a highly digitized business model which is capable of manufacturing 500 fully customized sofas in a very short time every day and delivering its products to more than 60 countries and 5 continents.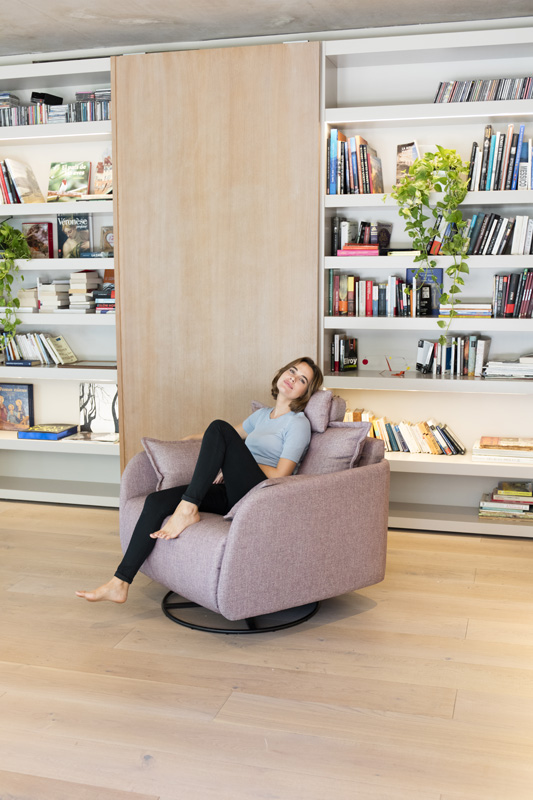 EVA armchair. FAMA
They have been also certified by the ISO 14001 which is the international standard that specifies for an effective environmental management system.
At the imm cologne 2020, in the Homel Scenes hall, FAMA will present a brand new collection of fabrics, the TRIBAL COLLECTION, and a new line of modular sofas – KLEE & KLEVER, ATLANTA and BALTIA – that allow the brand to take a leap forward gaining access to new market niches while offering their clients new upholstery options for previous models.
The new KLEE & KLEVER modular seating program
KLEE & KLEVER is a new modular program of simple and elegant lines that stands out for the continuous platform where various elements can be placed opening to endless possibilities of configuration. In this way, you can create a 3m sofa in one piece or a large modular composition of 300X300cm.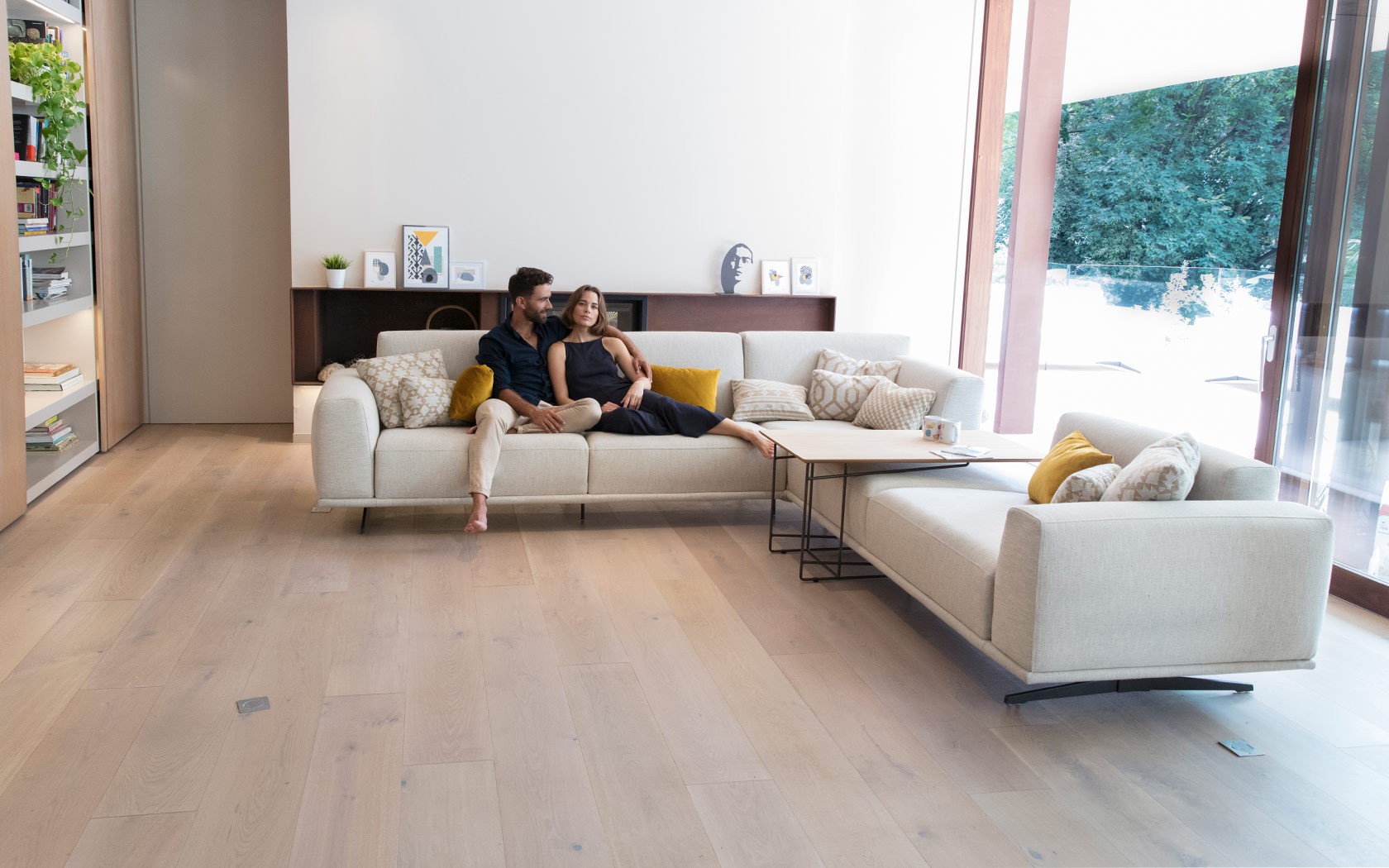 KLEE sofa. FAMA
The only difference between KLEE and KLEVER is the depth of the seat and the height of the backrest: KLEE is 105cm deep and 42cm high and these measures favour a more relaxed and leaning back sitting positions; on the other hand, KLEVER is 83cm deep and 46cm high, what favours a more upright position. Moreover, KLEVER is also more compact and therefore perfect for small apartments.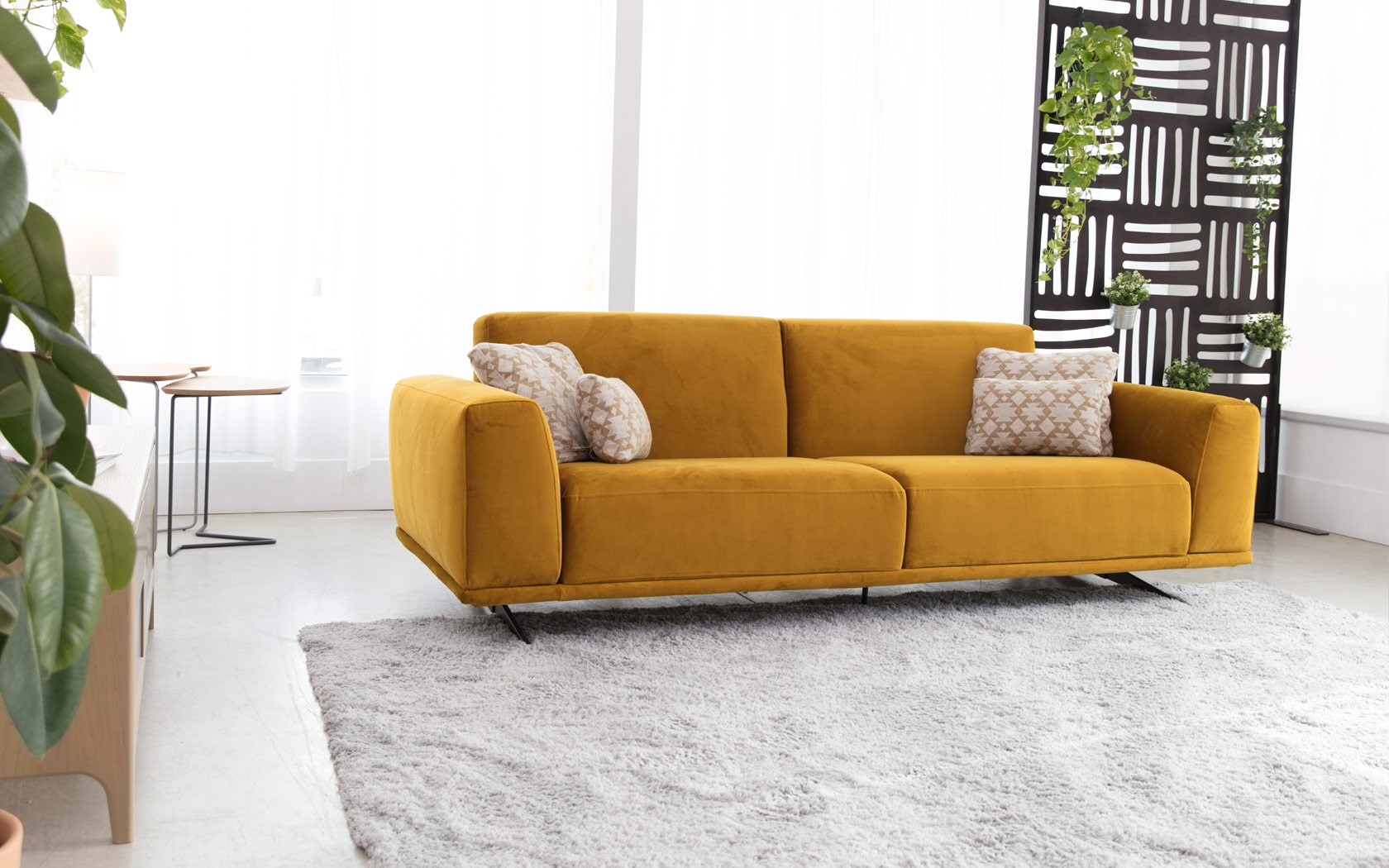 KLEE & KLEVER modular programmes. FAMA
The KLEE & KLEVER modular programme is also the first project that falls within the new circular economy philosophy adopted by the company to reduce the environmental impact of their production process.
ATLANTA & BALTIA, the new modular recliner sofas by FAMA
ATLANTA and BALTIA are relax programmes for those users who like to enjoy maximum comfort without having to give up aesthetics.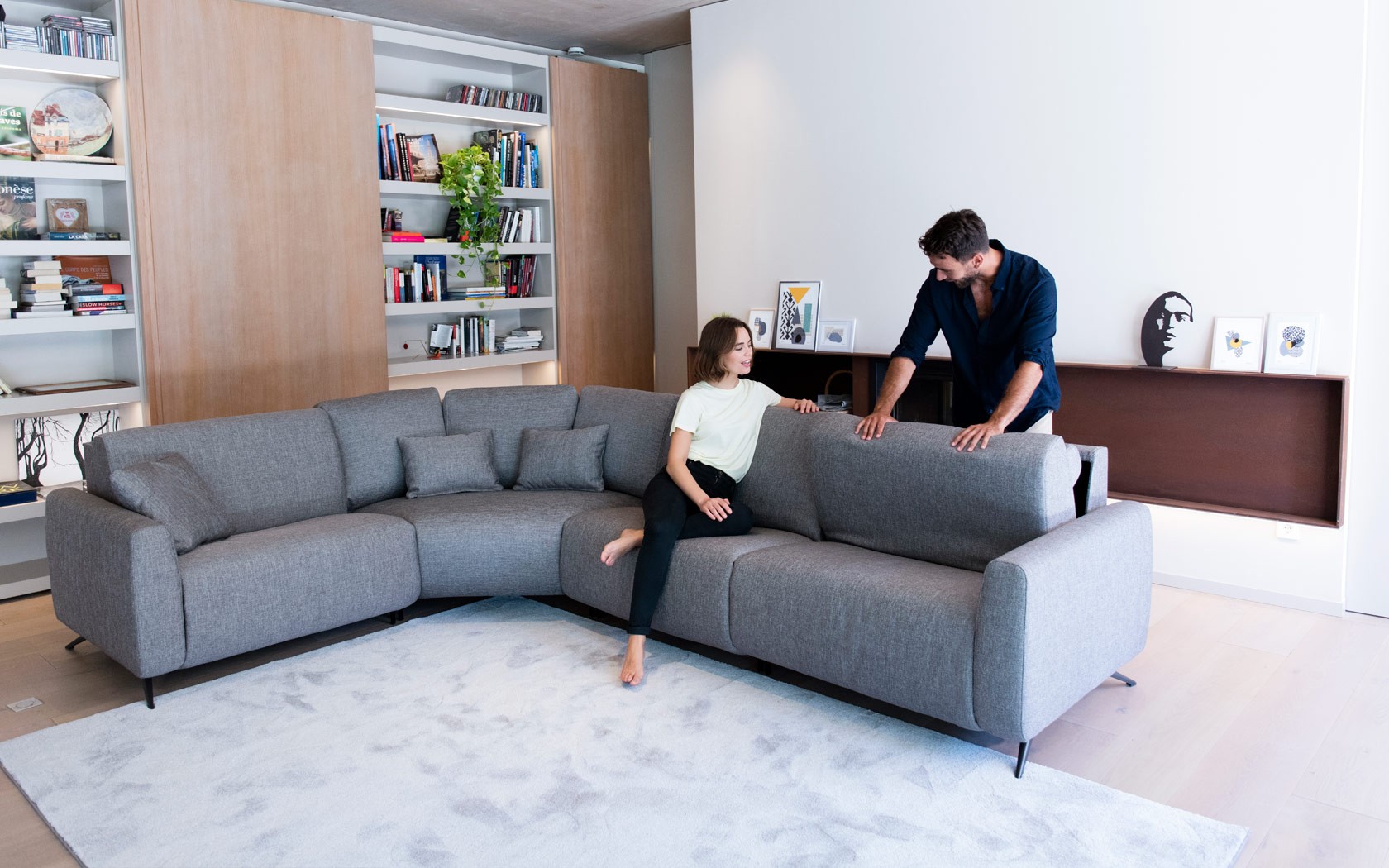 ATLANTA sofa. Lifting headrest mechanism. FAMA
At first sight nobody can imagine that ATLANTA is a relax programme since its ingenious mechanism allows to quickly hide the lifting headrest inside the low backrest.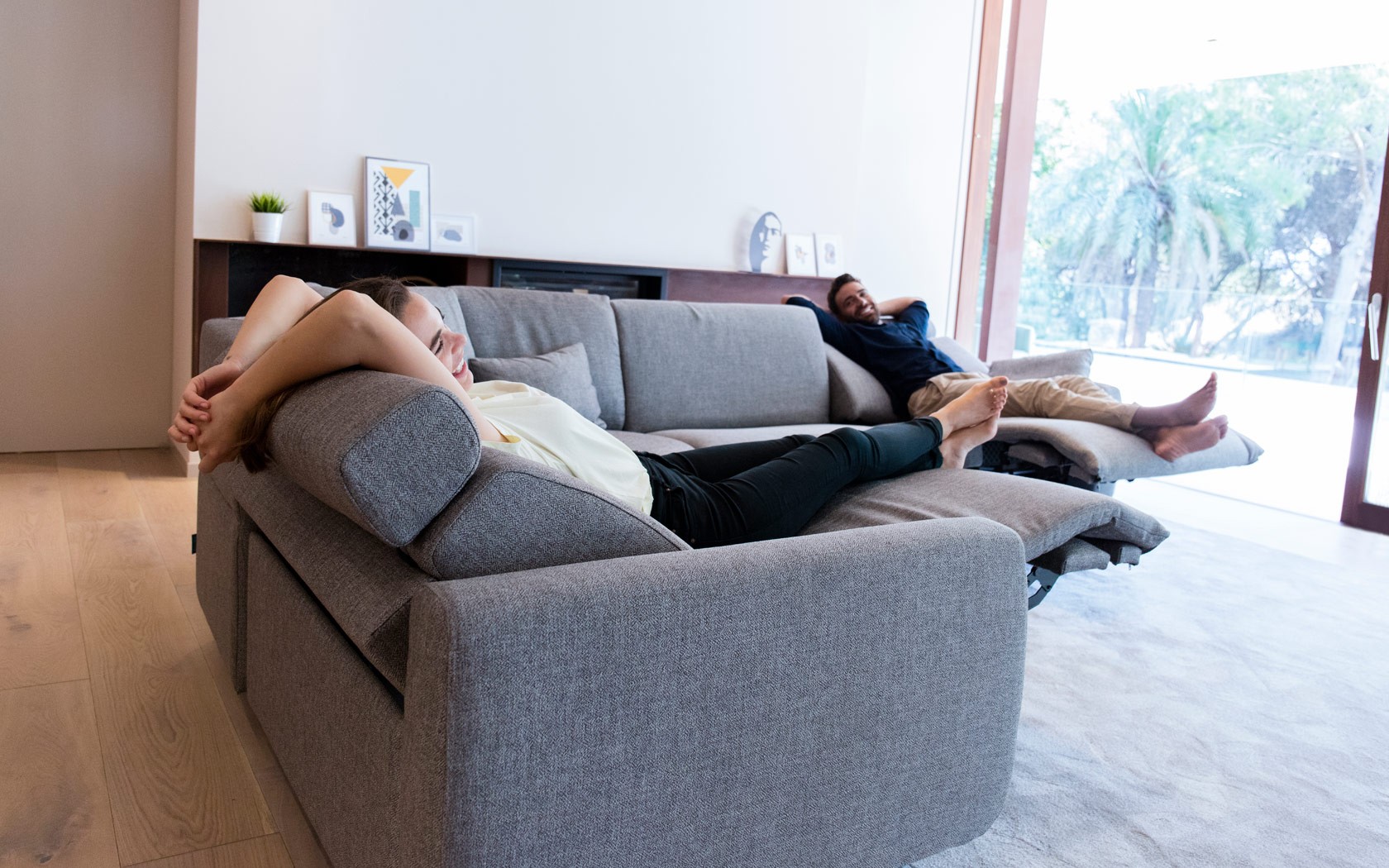 ATLANTA relax modular sofa. FAMA
Featuring a very contemporary design, BALTIA has a conventional one-piece backrest which can be lifted and folded through a very innovative hidden multipositional mechanism.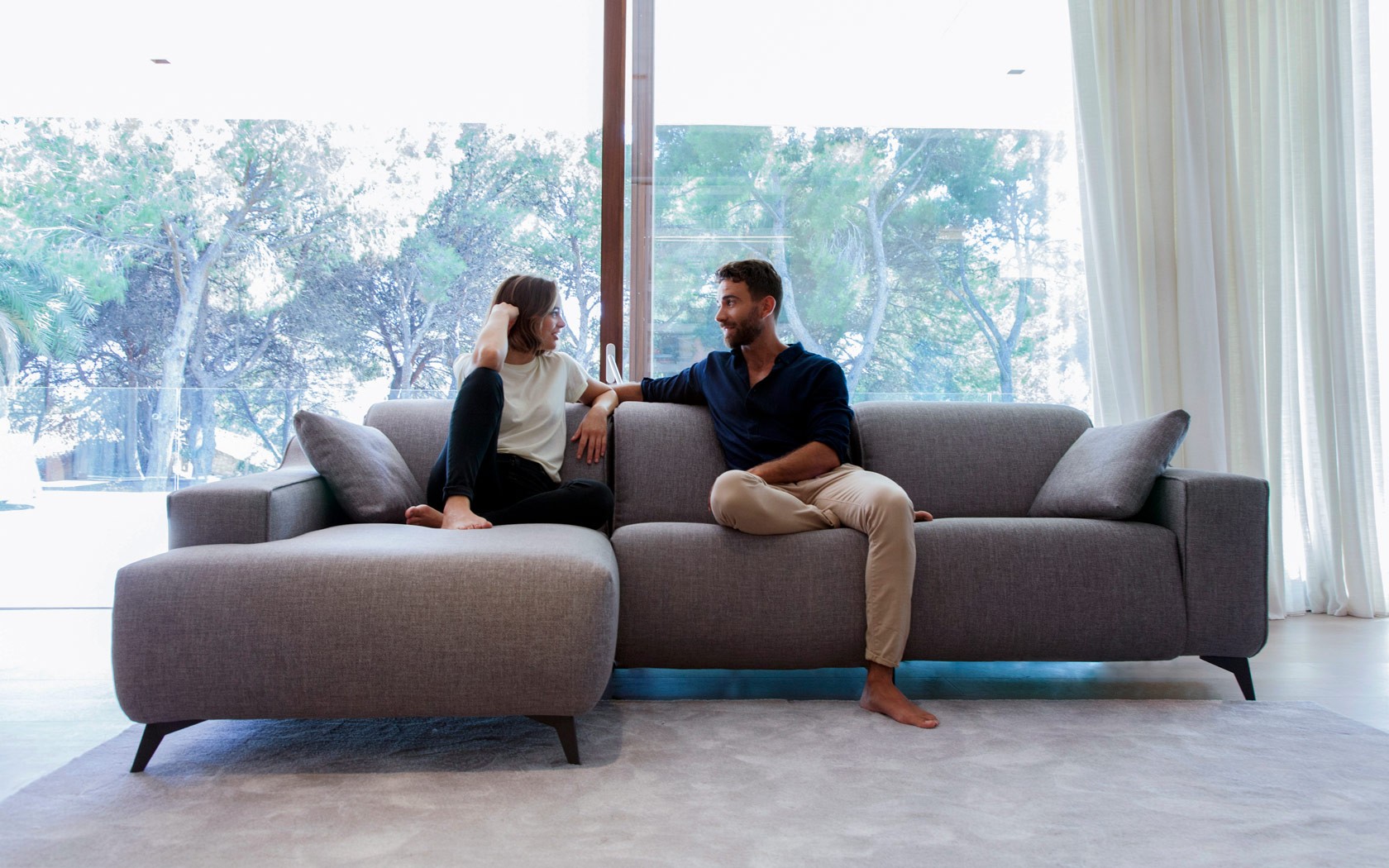 BALTIA sofa. FAMA
Most of this type of backrests in the market have been designed with a horizontal stitching placed between the backrest and the lumbar support, so that fabrics do not crease. At FAMA, they managed to avoid this stitching so that the backrest remain smooth in both positions, generating only slight wrinkles when it is raised to the maximum.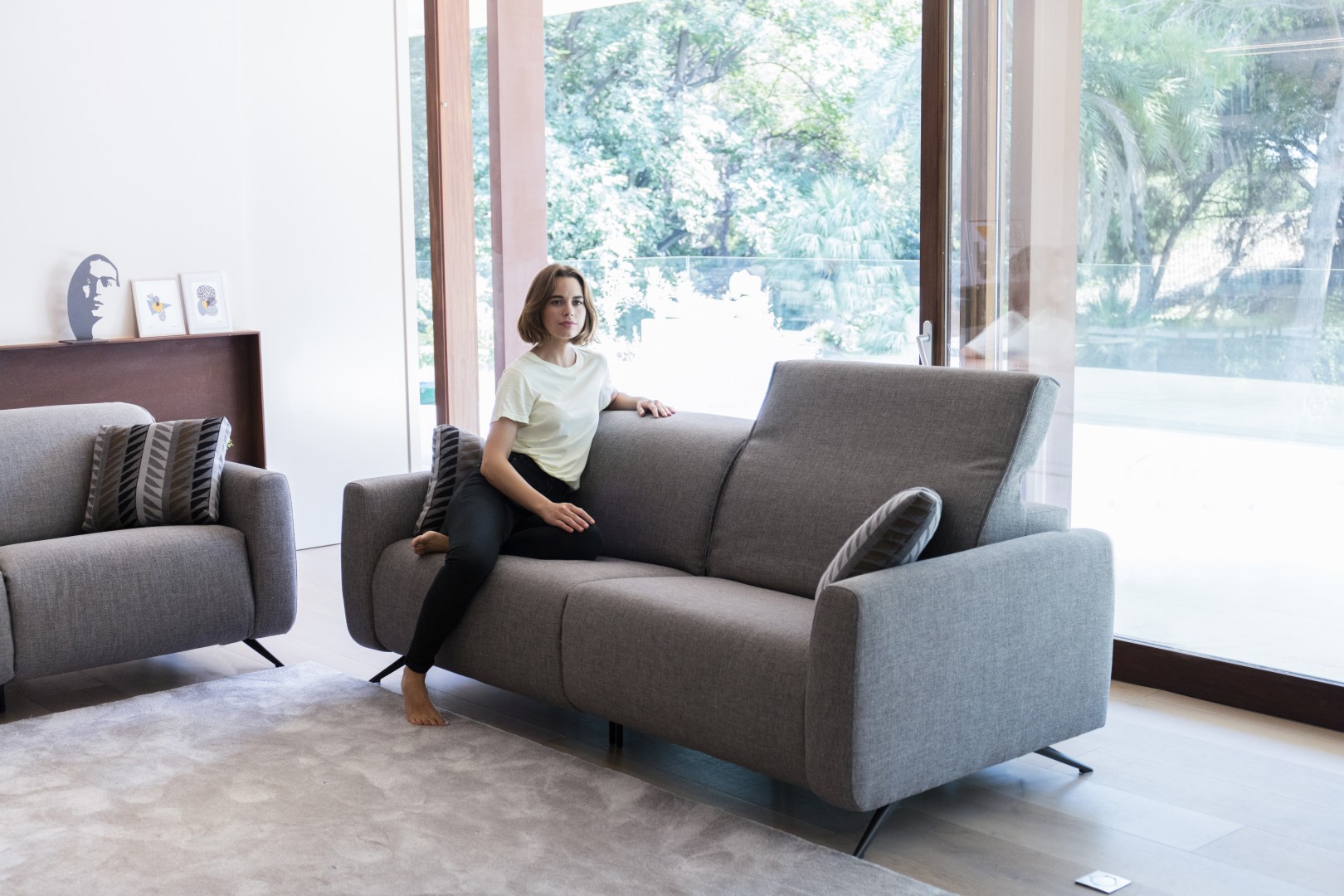 BALTIA sofa. Hidden multipositional mechanism. FAMA
For the ATLANTA and BALTIA models, the firm has created four different arms that can even be combined to please customers and suit their needs: SUNSET, JAZZ, WAVE and DUNE (S, J, W, D). All of them can be assembled with a simple mechanism that does not require the use of any tools.
TRIBAL COLLECTION, the new choice of fabrics
Upholsteries play a very important role at FAMA. That's why they are always exploring the very latest trends to develop collections that keep up with emerging market demands while maintaining the highest quality stands.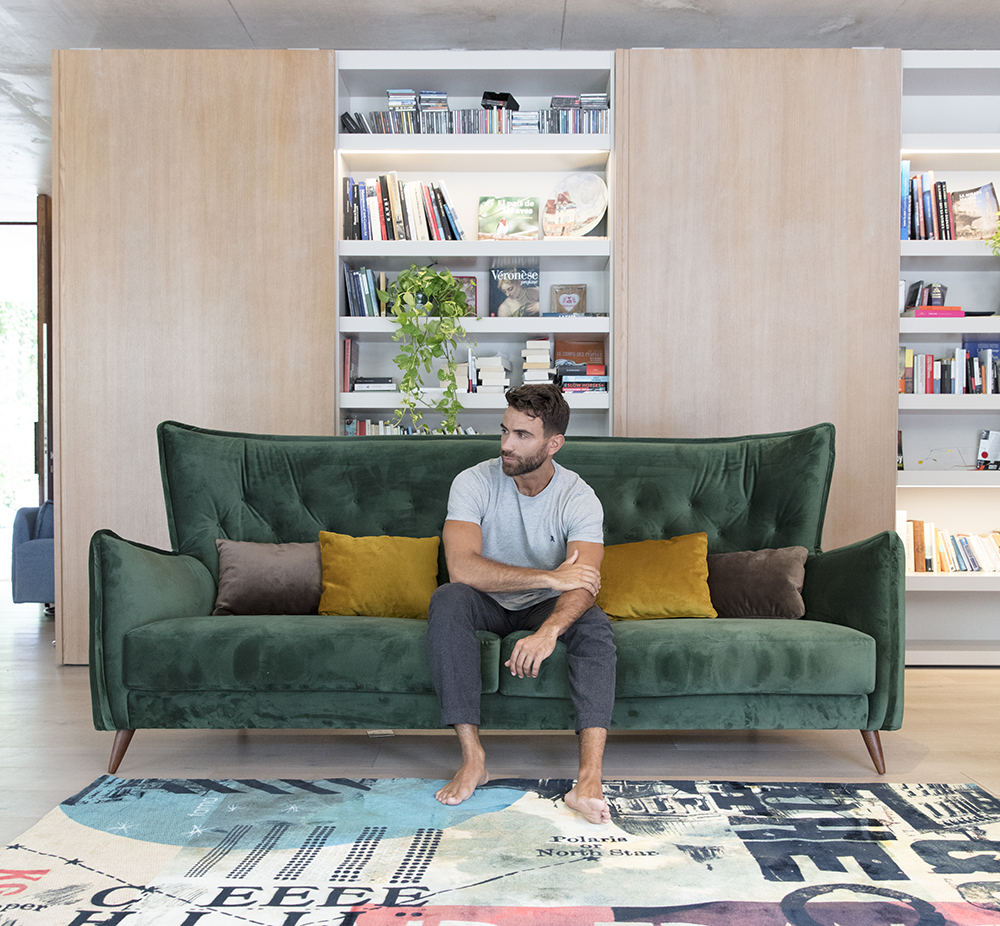 SIMONE sofa upholstred with the new TRIBAL COLLECTION fabrics…
This year, as a counterpoint to the colorful and bold fabric design of the WANDER and LA LIGNE collections, FAMA launches the TRIBAL COLLECTION, a more discreet line of fabrics that make it possible for the brand to access new market niches. The fabrics of the TRIBAL COLLECTION offer also different design options, complementing perfectly with the rest of the collections from previous years.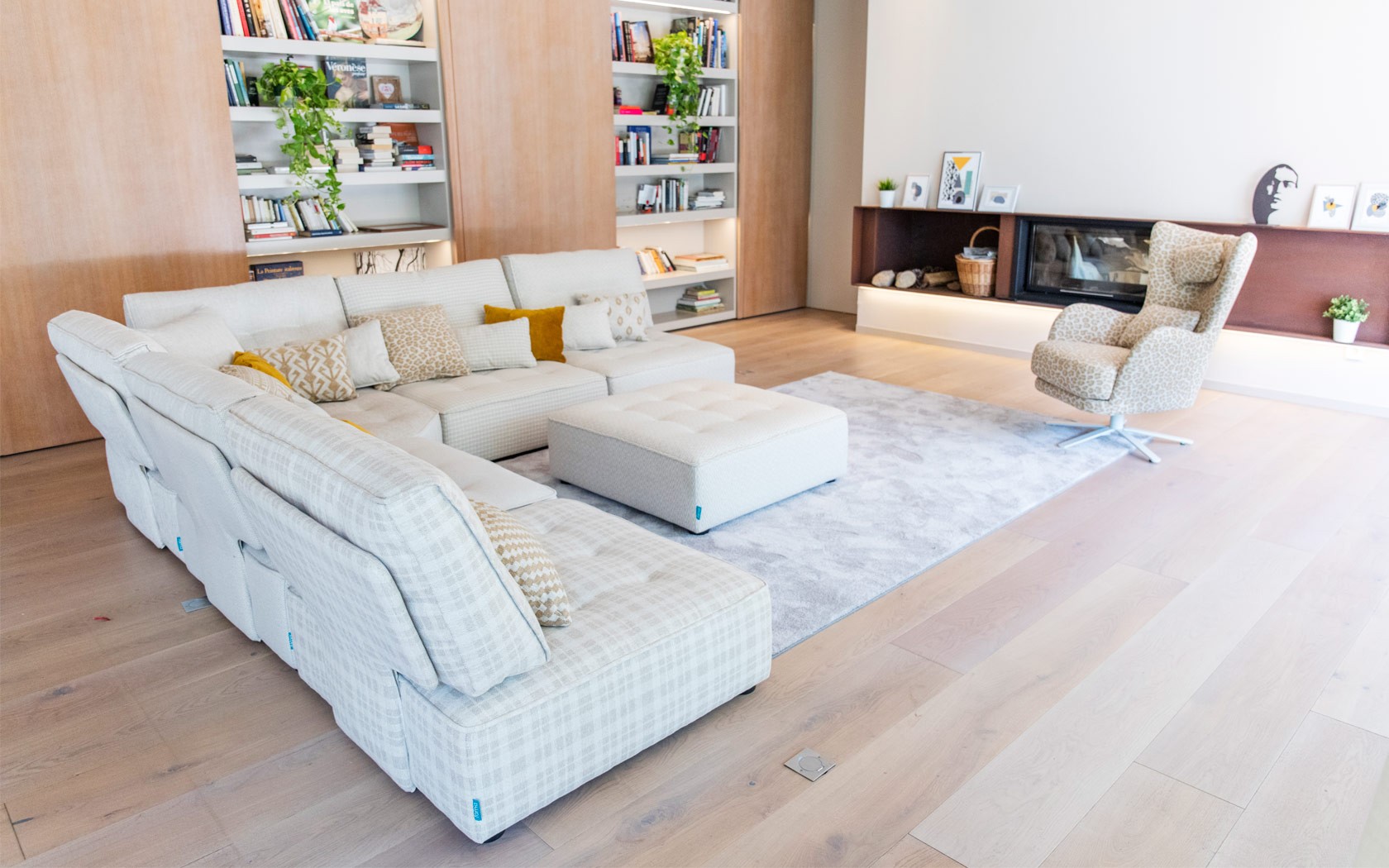 ARIANNE LOVE low modular sofa. FAMA
TAYLOR is a collection of small drawings and different textures, accompanied by check patterns, treated with soft colors, which allow combinations of elegant and quiet fabrics.
With a more striking aesthetic in black and gold, GAMUSINO presents fourteen different ethnic patterns and animal prints. The combination of these patterns with plain chenille and velvet fabrics extends to new looks that can easily adapt to different models and environments.
These two editions are complemented by new ultra-resistant plain fabrics AXIS, STELLA and SATORU created exclusively for FAMA by the best fabric manufacturers.
IMM Cologne location: Hall 6.1 | Stand C080
For more information: www.fama.es