M&O Americas 2016: Gandia Blasco & Gan
May 2 / 2016
A taste of Mediterranean lifestyle in Miami? On May 10 to 13 it's possible to fully enjoy it at the Miami Beach Convention Center as GANDIA BLASCO and GAN, its indoor brand, will exhibit their new proposals for stylish indoor and outdoor spaces at the M&O Americas. Don't miss your chance to experience impeccable style & design…
HALL C Stand 1202-1301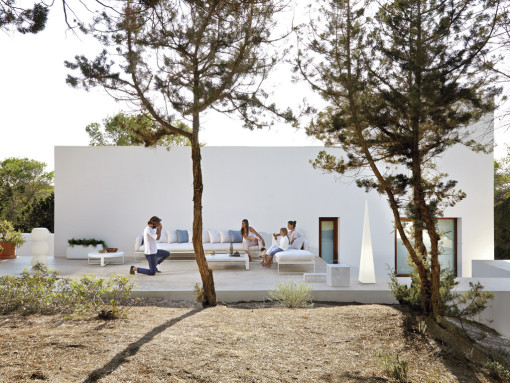 GAN
GAN will showcase in Miami two new additions to the successful GAN SPACES, RAW by Borja García and WAAN by Dienke Dekker, plus new intriguing designer accessories, such as the MIX&MATCH trays by Flavia del Pra and the GRAPY easychair by Kensaku Oshiro. The GAN selection will be completed by two other iconic spaces of the brand: SILAÏ collection by Charlotte Lancelot and BANDAS by Patricia Urquiola.
GRAPY by Kensaku Oshiro
With a 100% ergonomic design, this innovative easychair is available in two different cotton fabrics, canvas and velvets, and in five colour options with the reinforced seams in contrasting colours. The filling of polystyrene balls makes GRAPY perfectly adaptable to body movements, ensuring comfort and functionality.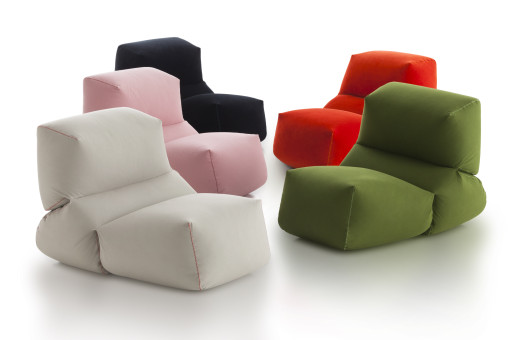 Inspired by the image of a famer who was resting on a jute sack, the easy chair is conceived as a chair for spending long hours relaxing. GRAPY adjusts easily to the reclining spine adapting perfectly to the body providing support for comfortable and intuitive seating.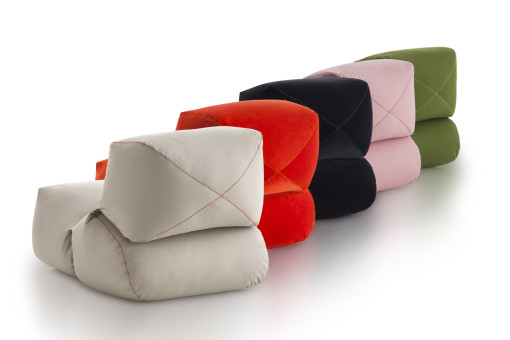 "What sets GRAPY apart is its fluidity and semi-formed silhouette as well as its flexibility that connect three separate volumes," explains Kensaku Oshiro.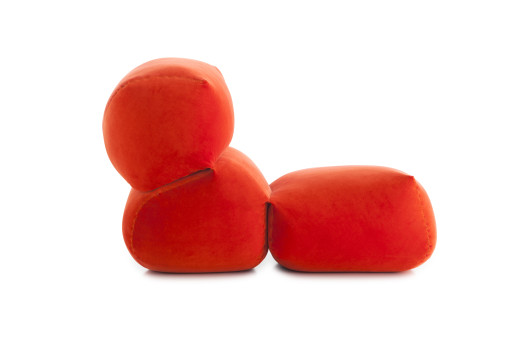 The seams which divide the three different sections act as an axis that provides the seating with great elasticity.
RAW space by Borja García
The RAW collection designed by Borja García is a declaration of honesty and authenticity in design, even its name is synonymous with purity and strength. Natural materials, wool and jute, dialogue harmoniously providing a blank canvas on which different patterns are traced and shaping each element of the collection: carpets, poufs and cushions…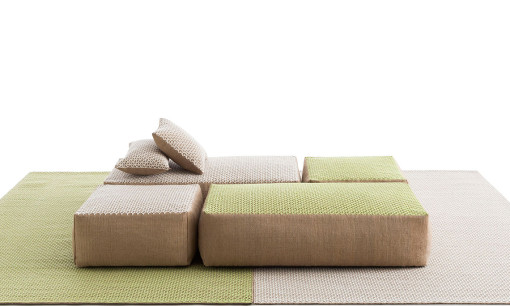 Inspiration came from the pure volumes and simple materials of the Mediterranean traditional architecture. A design that recovers traditional techniques and brings them into a contemporary context. A smooth layer of wool is laid over the jute base, combining two seemingly discordant languages but which work here in harmony.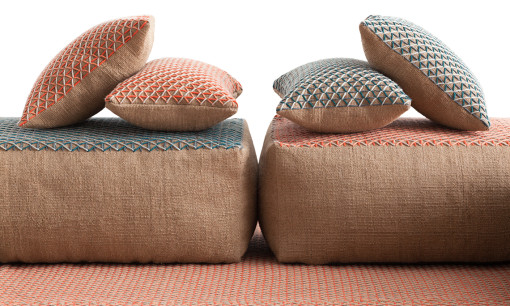 The clean lines of the permeable geometry of this secondary overlay lend the classical materials a contemporary and modern expression.
MIX&MATCH trays by Flavia Del Pra
By mixing in an innovative way traditional elements, the MIX&MATCH collection, designed by ceramic artist Flavia Del Pra and manufactured in Brazil by GAN, gives a new life to the classic serving tray. According to the designer "the trays can also be used as platters, as side tables for serving and presenting food and pedestals for drawing attention to an art work or a beautiful plant".
The MIX&MATCH trays are offered in nine different models and are made from a copper plated aluminium structure which forms a base for the hand crafted ceramic pieces.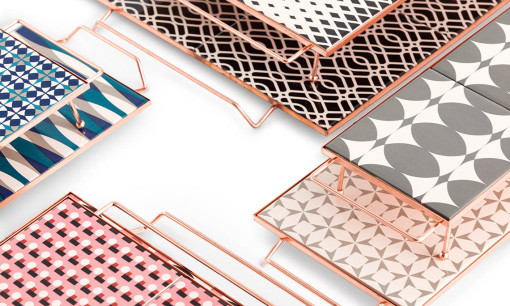 The different sizes and patterns of the collection allow infinite combinations, offering the possibility of customizing spaces using different colours and geometries, providing a sophisticated and playful accessory.
Flavia Del Pra combines new technologies with manual processes for the design of these different tile patterns. "The pieces are 100% crafted. I prefer to focus my attention of pieces that are hand made: warm, unique and subject to imperfection like all human made work", explains the designer.
WAAN by Dienke Dekker
Rather than woven, the WAAN carpets seem a succession of knots framed in a subtle grid. As in a mirage, as the Dutch word waan suggests, the knots turn into weaves and the grids into colours, converting these new graphic structure into a perfect complement to any avant-garde space.
This rug collection, which also offers a line of cushions, gives expression to randomness as well as to the imagination and ingenuity of its young designer.
GANDIA BLASCO
Specifiers and interior designers will have the chance to discover firsthand outstanding pieces from the latest GANDIA BLASCO's collections, ideal for hospitality and residential projects, including: the BLAU lighting tree by Silvestre Arquitectos, the round-shaped FLAT daybed, a new addition to the homonymous collection by Mario Ruiz; and STACK, a new line of stackable chairs created by Borja García for the brand.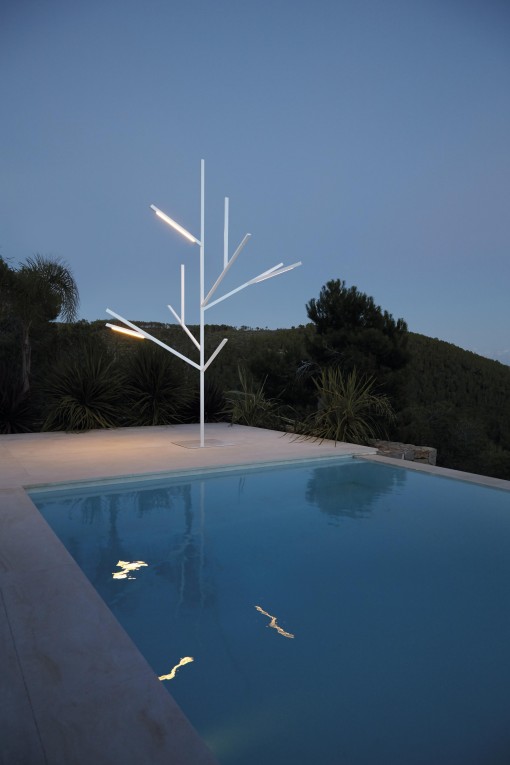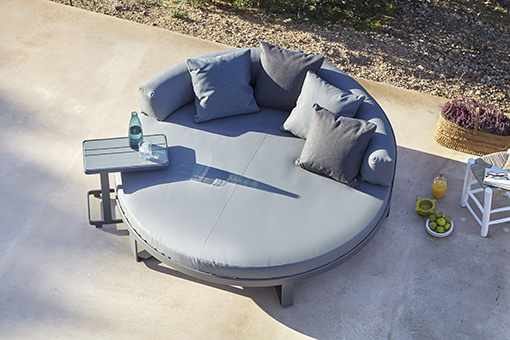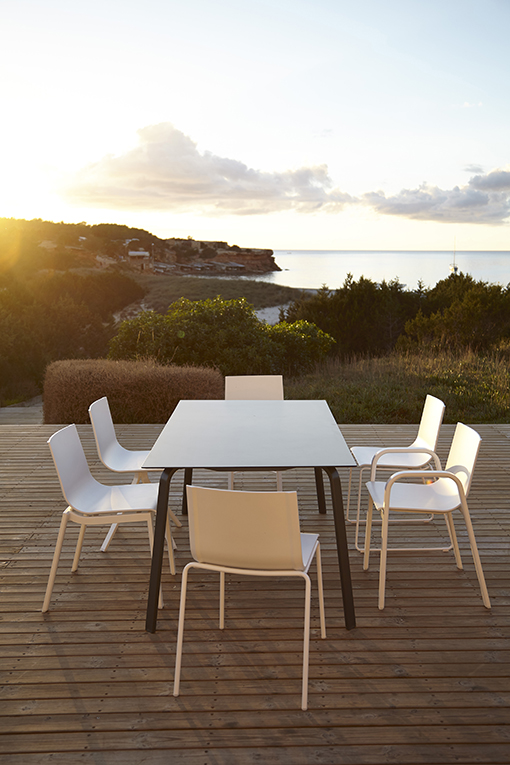 On display also some eye-catching, intriguing accessories such as the SIESTA terracotta bottle, designed by Hector Serrano, Alberto Martinez and Raky Martinez and inspired by a traditional botijo (porous clay container for water).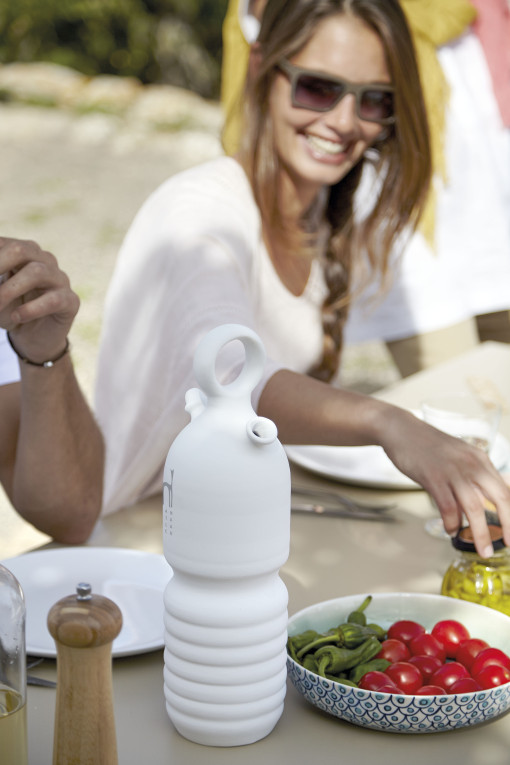 Meet GANDIA BLASCO and GAN in Miami and take a sip of Mediterranean style!