Salone del Mobile.Milano 2023. The art of Spanish hospitality furniture: quality, comfort & style
April 1 / 2023
Hospitality furniture plays a crucial role in creating a welcoming and comfortable ambiance for guests in hotels, restaurants, and other hospitality venues. It is essential to choose furniture that not only complements the overall decor but also provides functionality and durability. Factors such as comfort, size, and style are also indispensable to ensure that guests feel relaxed and at ease during their stay.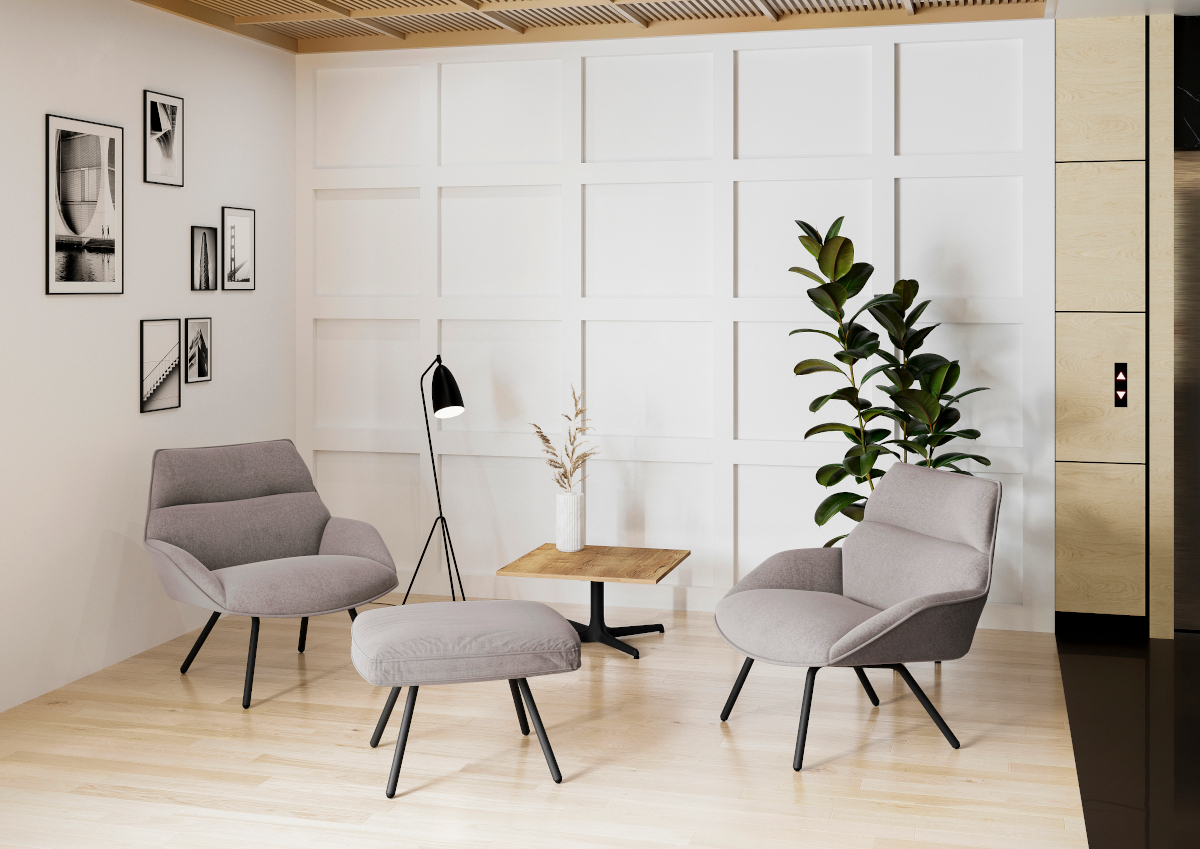 ANOU armchairs & footstool | Jorge Pensi | RESOL
Spanish brands on exhibition in Milan offer good quality, versatile furniture and customized solutions to help hospitality venues create a unique ambience that sets them apart from competitors. Have a look!
SUPRA chair family. By NOTE Studio | ONDARRETA
Hall 6 Stand E29
The single-piece structure of the SUPRA chair combines aesthetic qualities with functional rigor achieving a design with exceptional characteristics. The Swedish NOTE Design Studio has transferred the constructive principles of structural beams to the chair's design, achieving a single-piece structure that creates the effect of a separate seat and backrest.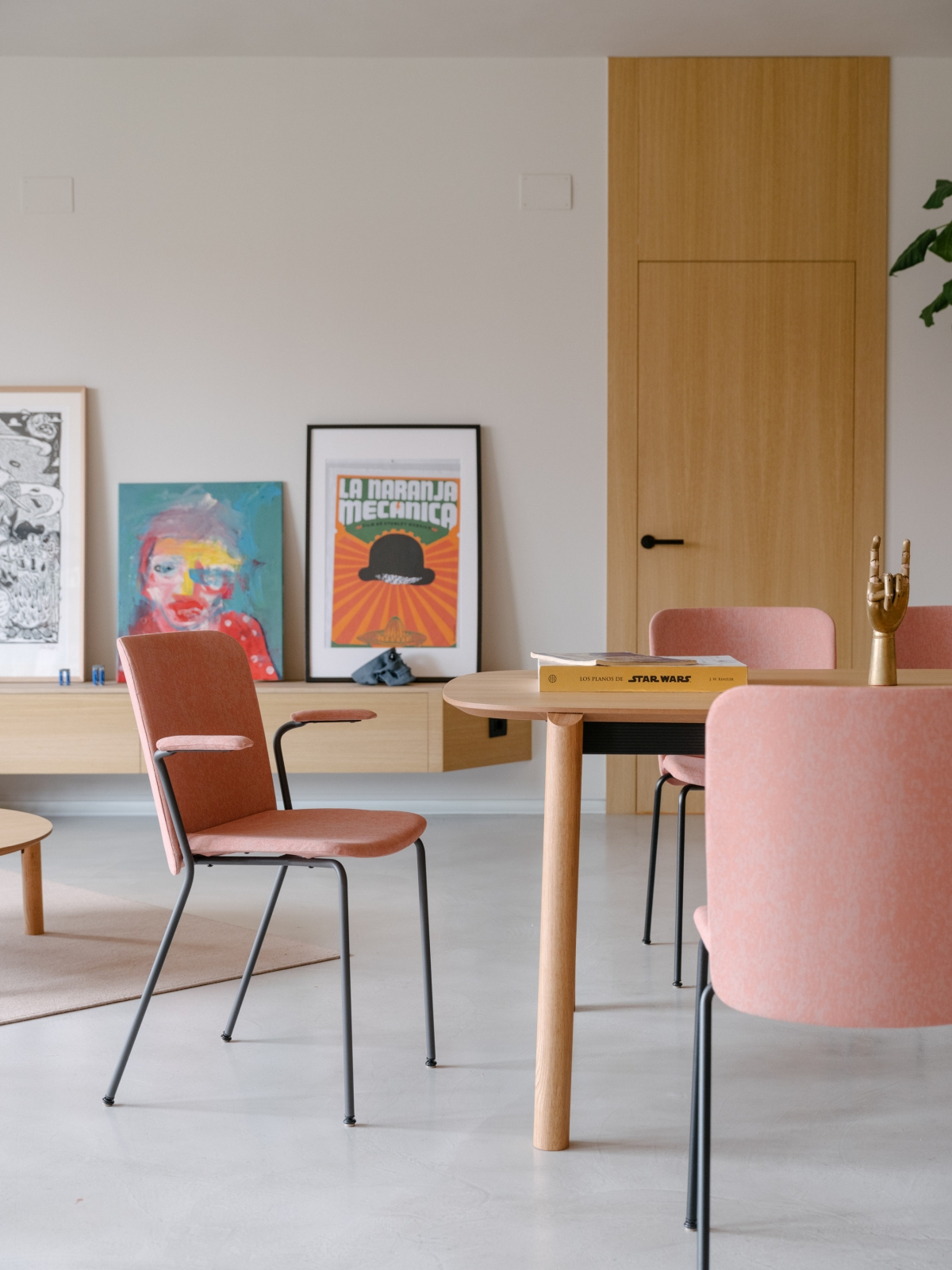 SUPRA chair | NOTE Studio | ONDARRETA
The new chair from contract furniture specialist ONDARRETA comes in different versions and finishes that make it highly adaptable to a wide range of settings and purposes. It is available with fully upholstered shell or in RAW polypropylene, with optional armrests, with metal or wooden structure, or with swivel base.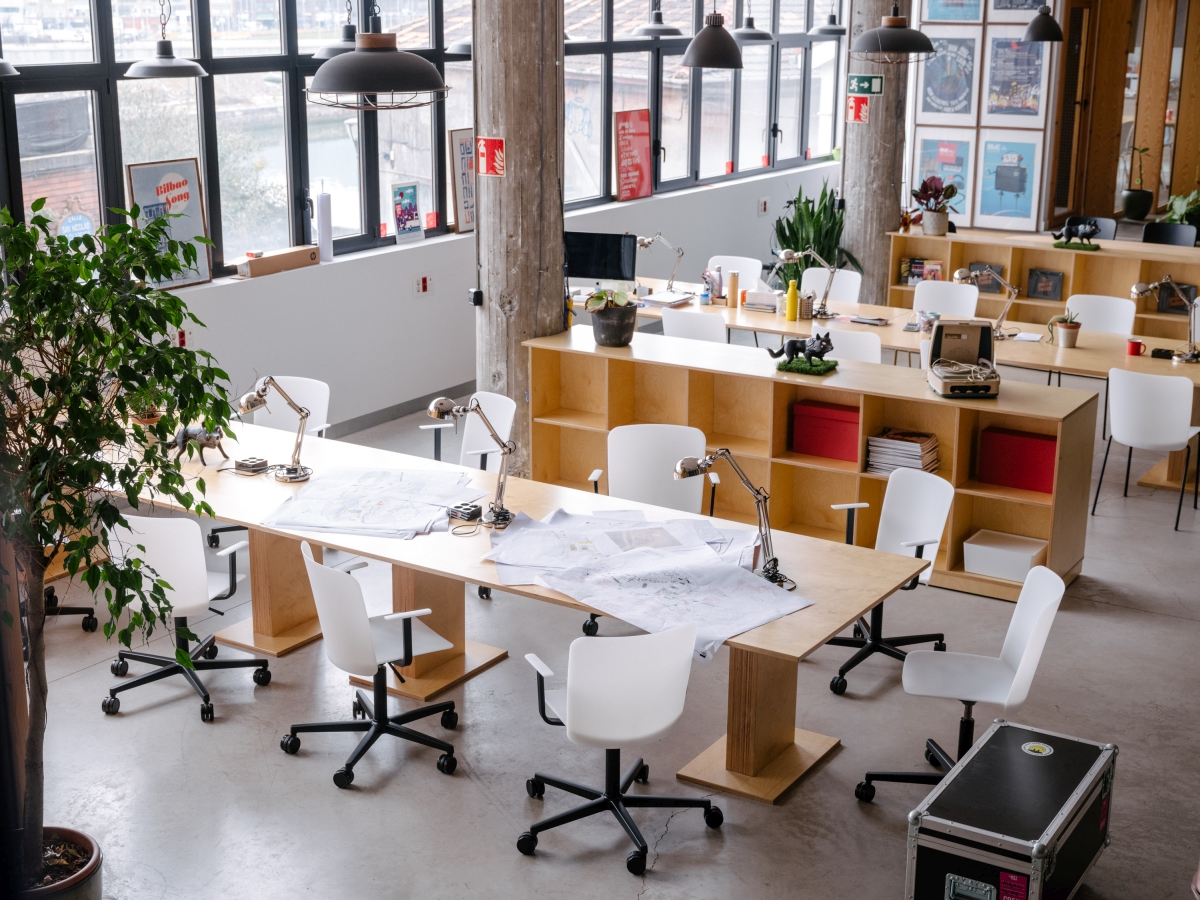 SUPRA chair | NOTE Studio | ONDARRETA
Moreover, the chair is eco-designed, demonstrating a commitment of the brand to sustainability and environmental awareness.
REST armchair. By Josep Luscà | RESOL
Hall 18 Stand B21
Whether you're using it in your home or at your business, the REST armchair is sure to impress. Designed by the talented Josep Lluscà for contract furniture specialist RESOL, this chair is the perfect blend of classic design and modern flair and can be used in both residential and commercial settings, including hotels, restaurants, offices, libraries, waiting rooms, and more.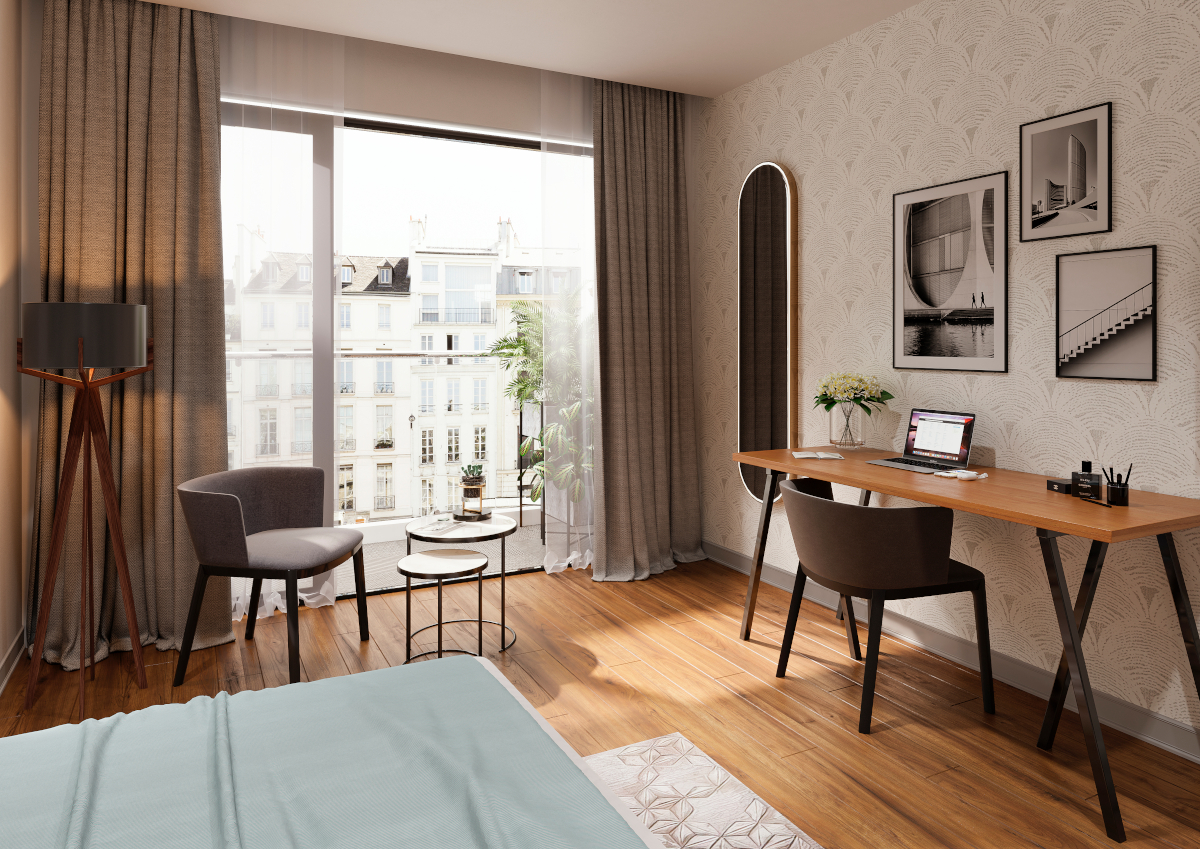 REST armchairs | Josep Luscà | RESOL
Upholstered with polypropylene legs, REST features a minimalist aesthetic, but formally it is expressive, inviting, and exudes a great feeling of comfort. Right now, it is available in two models, REST and REST LOW, with a choice of different backrests.
REST armchairs | Josep Luscà | RESOL
More style options are planned to enlarge the family and the performances of the chair.
BERTIZ coffee table. By DRESSY Design Team | DRESSY
Hall 18 Stand B11-B13
The BERTIZ collection from DRESSY now features a coffee table version, with a height of 43cm, in addition to its existing fixed and extendable dining tables. The collection's signature design seamlessly fuses the raw, organic charm of natural wood with the sleek, polished elegance of ceramics, resulting in a truly refined table that exudes sophistication and meticulous attention to detail.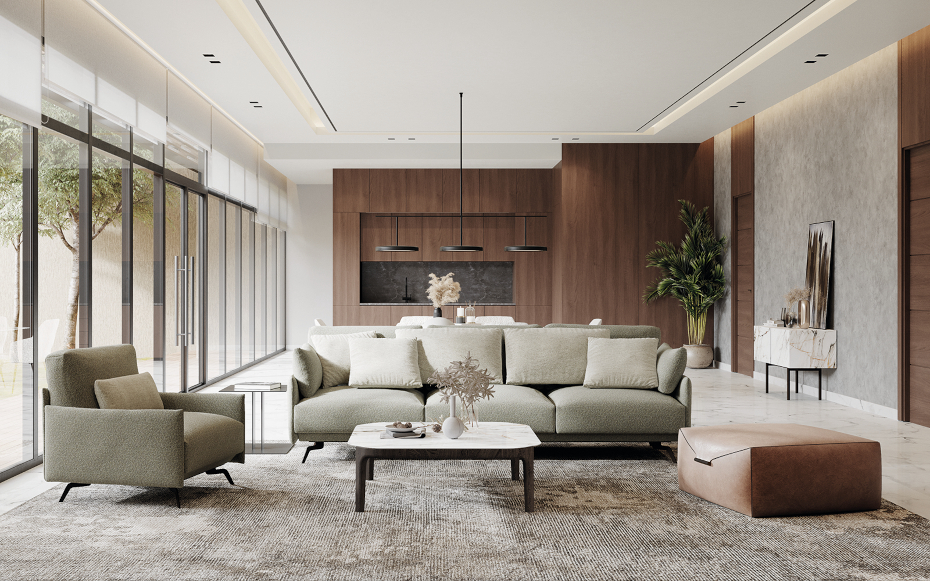 BERTIZ coffee table | DRESSY

Each table boasts a robust construction, featuring solid wood legs that effortlessly support the ceramic top, complete with matching beveled edges. Available in a range of sizes, the BERTIZ coffee table offers versatility to suit any space.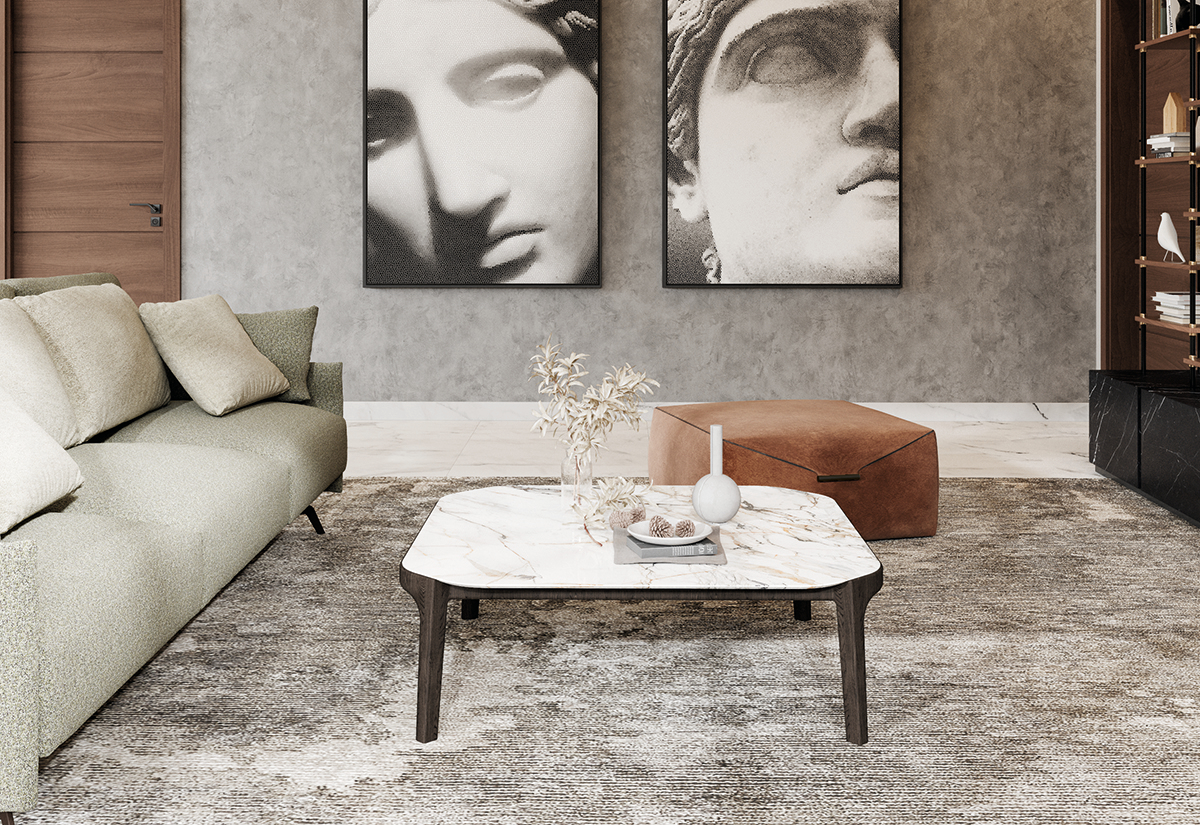 BERTIZ coffee table | DRESSY
The solid ash wood legs available in the RO-versions and the wide range of ceramic options for the tabletops promise to deliver unparalleled quality and style to the most refined spaces.
COMPASS chair. By Manel Molina | VERGÉS
Hall 6 Stand F42
Iconic, versatile, and lightweight, the COMPASS chair, designed by Estudi Manel Molina for contract chair specialist VERGÉS, is a perfect fit for contemporary restaurants and dining rooms. Inspired by bistro-style seating, it combines an attractive, compact design, natural appeal, and great performances.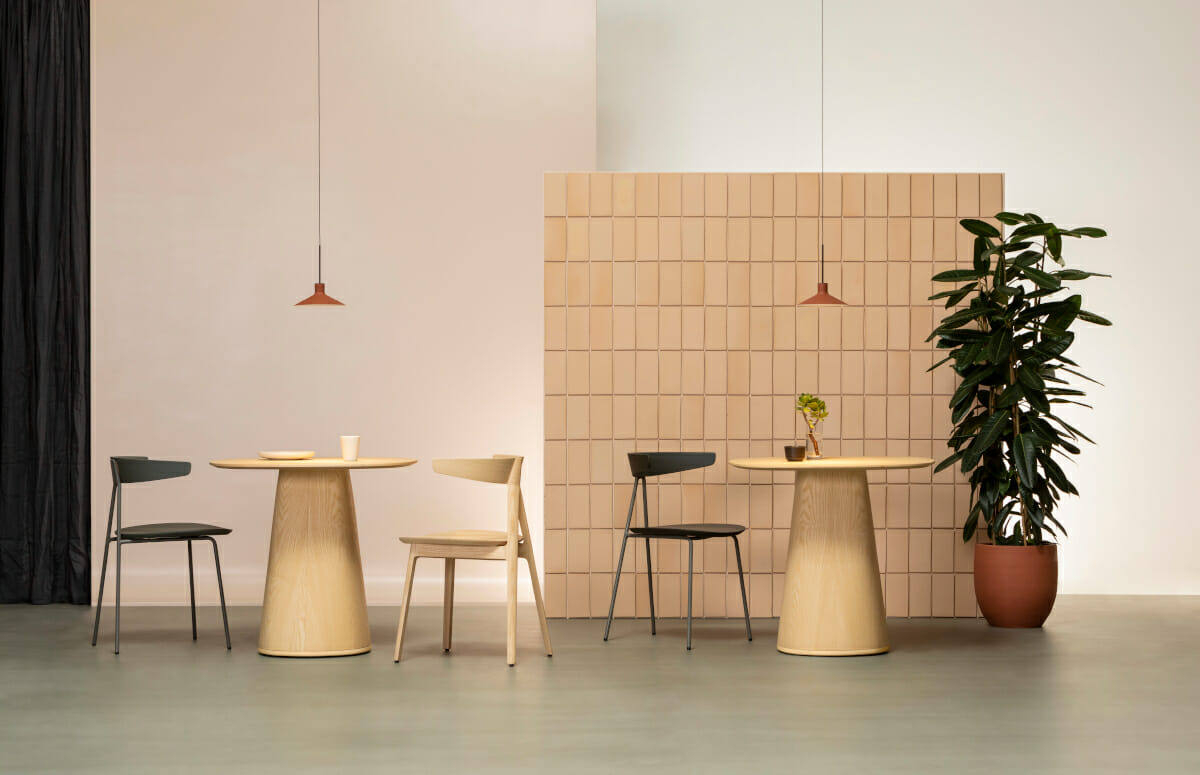 COMPASS chairs | Manel Molina | VERGES
The challenge in design has been to achieve a seamless and durable connection between the backrest and rear legs, which they were able to overcome by using advanced design techniques and high-quality materials.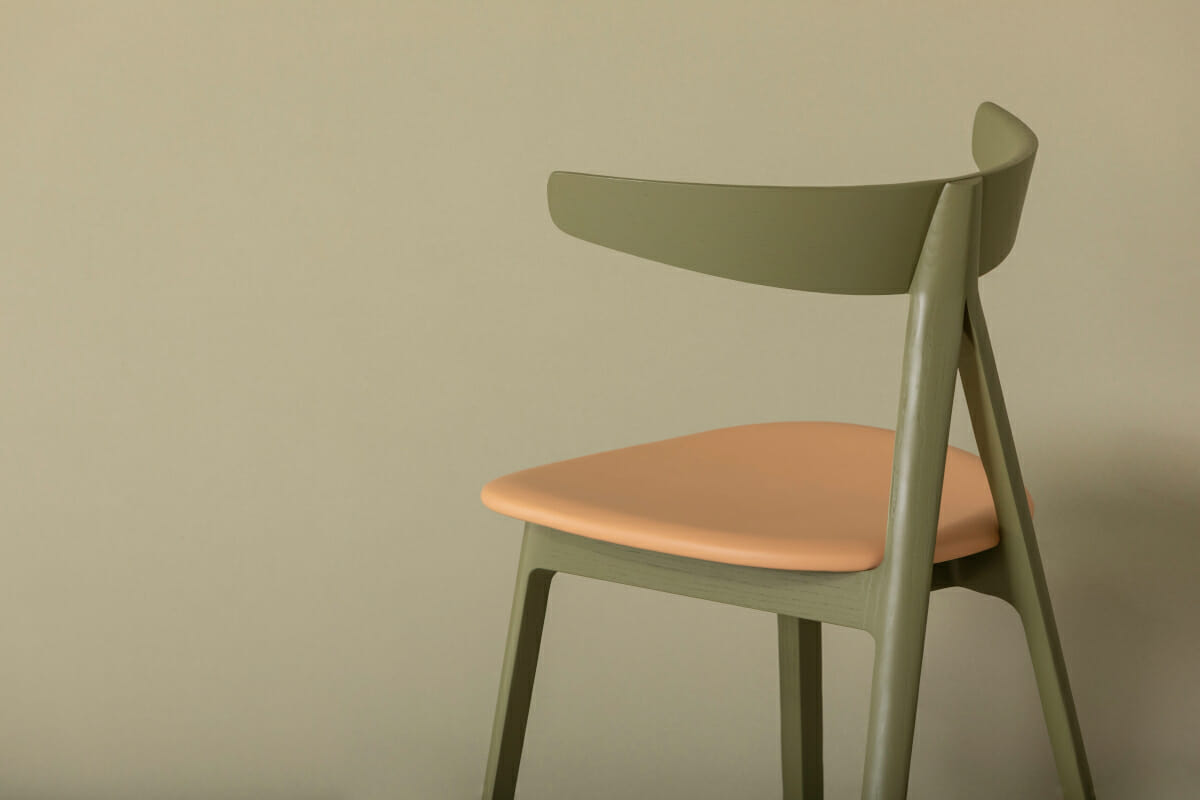 COMPASS chair | Manel Molina | VERGÉS
Crafted from natural ash wood or open-pore lacquered wood, the COMPASS chair is available in various versions: wooden shell and legs; metal legs powder coated in RAL colours; stackable with metal legs. An optional upholstered seat is available for all the versions. Its high-quality details and finishes make it particularly suitable for to heavy use in a busy public eating place or any other environment.
MAYA RHOMBUS rug. By In-house Design Team | ROLS CARPETS
Hall 10 Stand E09
Create spaces with an amazing mix of tradition and new, sustainable technology. With the new rug collections from Spanish ROLS CARPETS, you can!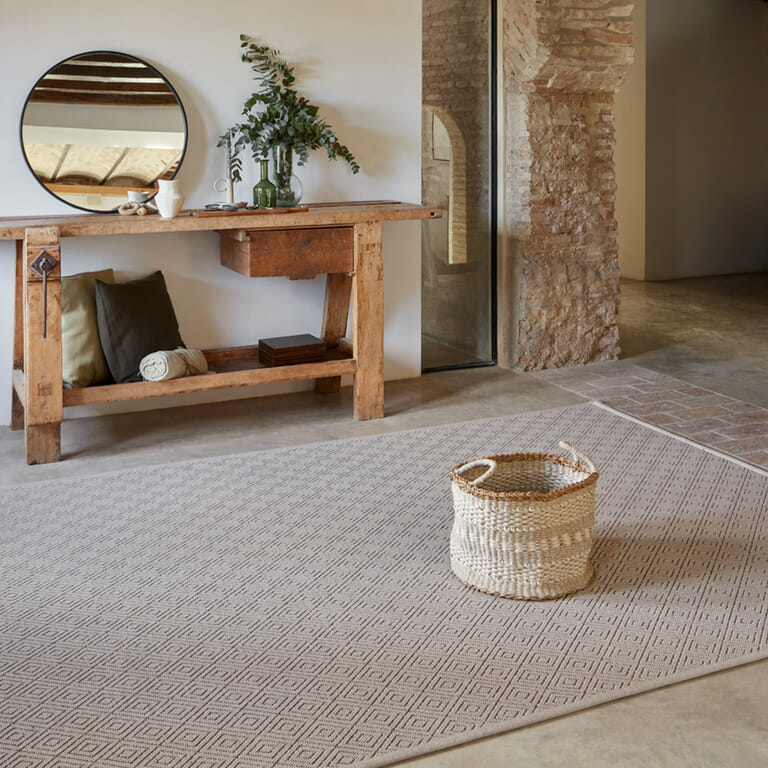 MAYA RHOMBUS rug | ROLS CARPETS
The MAYA RHOMBUS rugs pay homage to the Mayan civilization and sets a new benchmark for sisal or jute rugs by utilizing recycled plastic bottles (PET) to create a sustainable and long-lasting product that is both soft and simple to clean.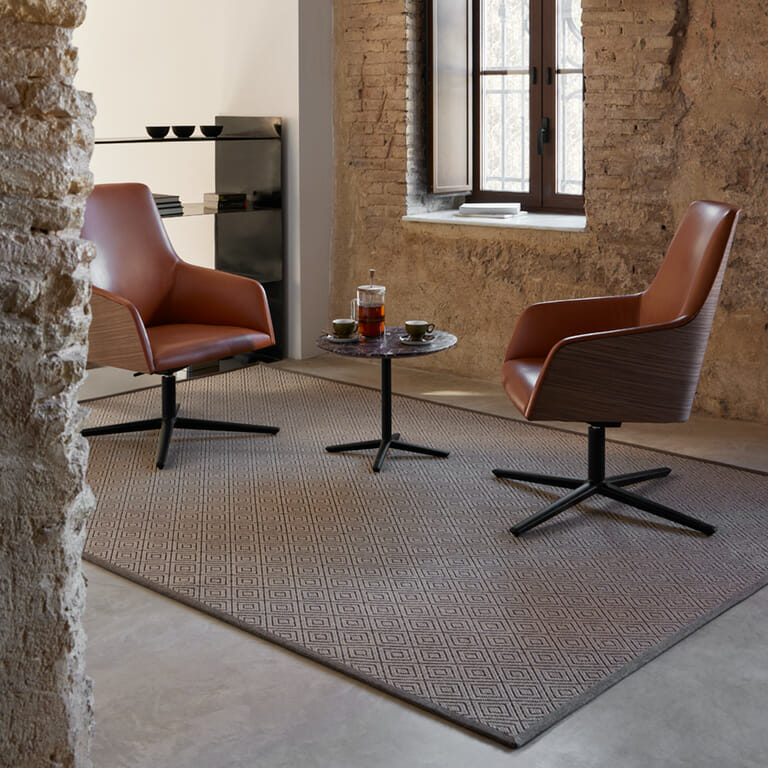 MAYA RHOMBUS rug | ROLS CARPETS
This versatile collection is ideal for both indoor and outdoor use and comes in a range of finishes and four colour combinations (Oat Night, Oat Pure, Coconut, Linen), with widths available up to 4m to accommodate various spaces.
From cozy armchairs and plush sofas to sleek bar stools and stylish tables, investing in Spain's high-quality hospitality furniture is a great option for any business looking to create a welcoming and memorable experience for their customers. Come to the Salone, look for the Spanish brands and start shaping your spaces!