Virtual Salone del Mobile 2020: PUNT, the starting point of beauty and style
July 7 / 2020
PUNT means point in the Valencian local language and it is the beginning of a line, which is constituted in turn by a series of points following a particular path in the space. Lines generate forms, forms shape new designs and therefore create beauty and style. This is the very process that defines the brand and explains its strong commitment to design since its inception in the 80s.
Founded in 1980 by Valencian designers Lola Castelló and Vicent Martínez, PUNT MOBLES – PUNT in short – has turned over the years into a leading name of the Spanish and global design scene. Drawing inspiration mainly form Nordic modern design, the firm has developed its own identity mainly based on crafts and design, a sort of Scandi-Mediterranean character that is its most distinguishing hallmark in the market and has been very well received by professional of the interior design industry.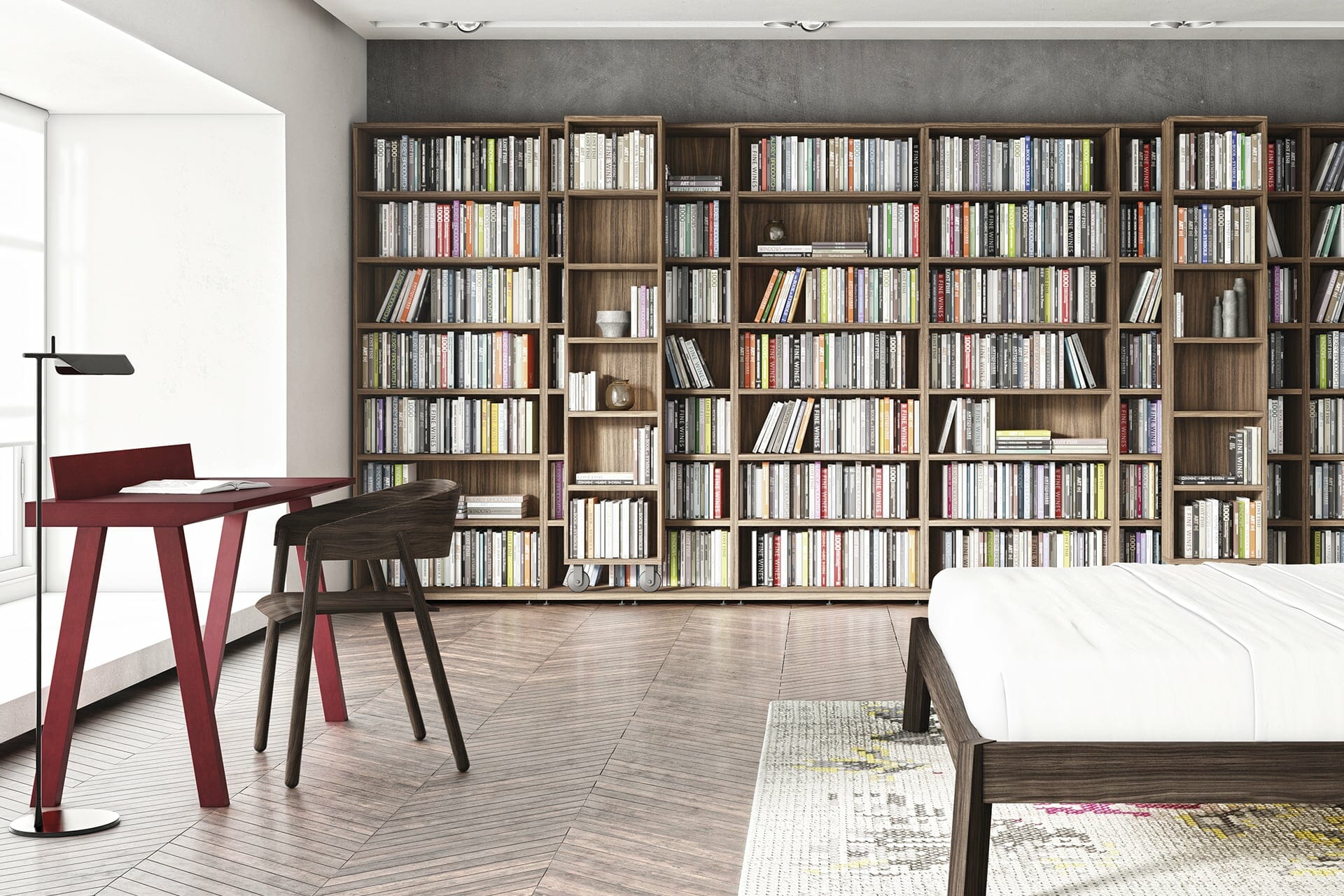 LITERATURA OPEN bookcase | Vicent Martínez | PUNT
A roster of well-known designers, such as Mario Ruiz, Terence Woodgate, Borja García, Vicent Martinez, Nathan Yong, CuldeSac, Víctor Carrasco, Odosdesign, Monica Armani, Marc Krusin, Note Design Studio,Mmanel Molina, Sohei Arao, among others – have created iconic collections that keep true to the original spirit and inspiration of the brands.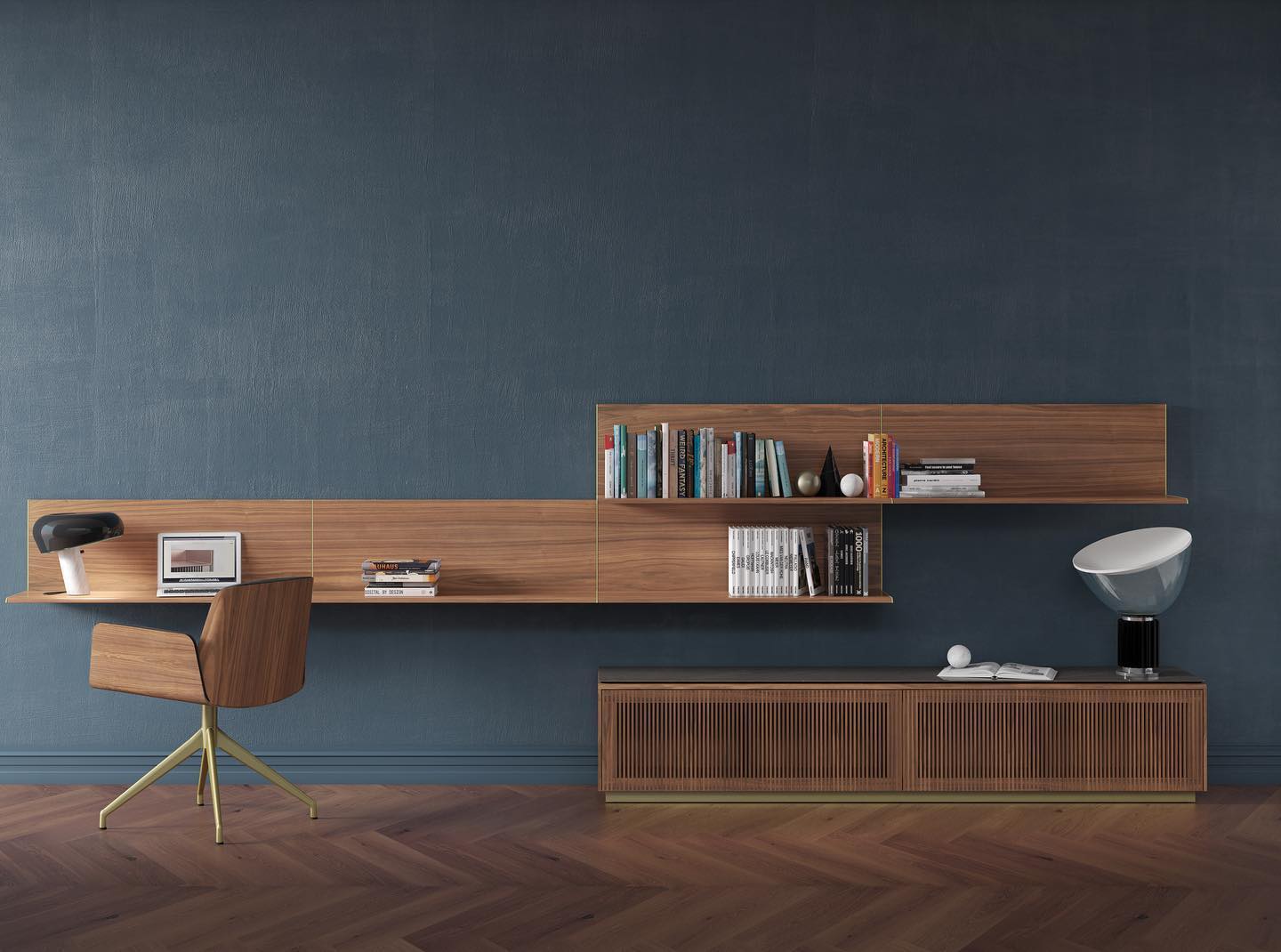 MALMÖ STORAGE SYSTEM units | Mario Ruiz | HUG chair | Manel Molina | PUNT
Awarded with the prestigious National Design Award in 1997, PUNT produces furniture not only for the home, but also for commercial spaces, such as offices, restaurants and hotels. Its chairs, tables, storage systems and seating collections are perfect to generate emotions while providing spaces with great functionality and style. In all their creations, the subtle lines and details by the designer meet the expert hands that shape the wood bringing a special touch of magic and art to every environment.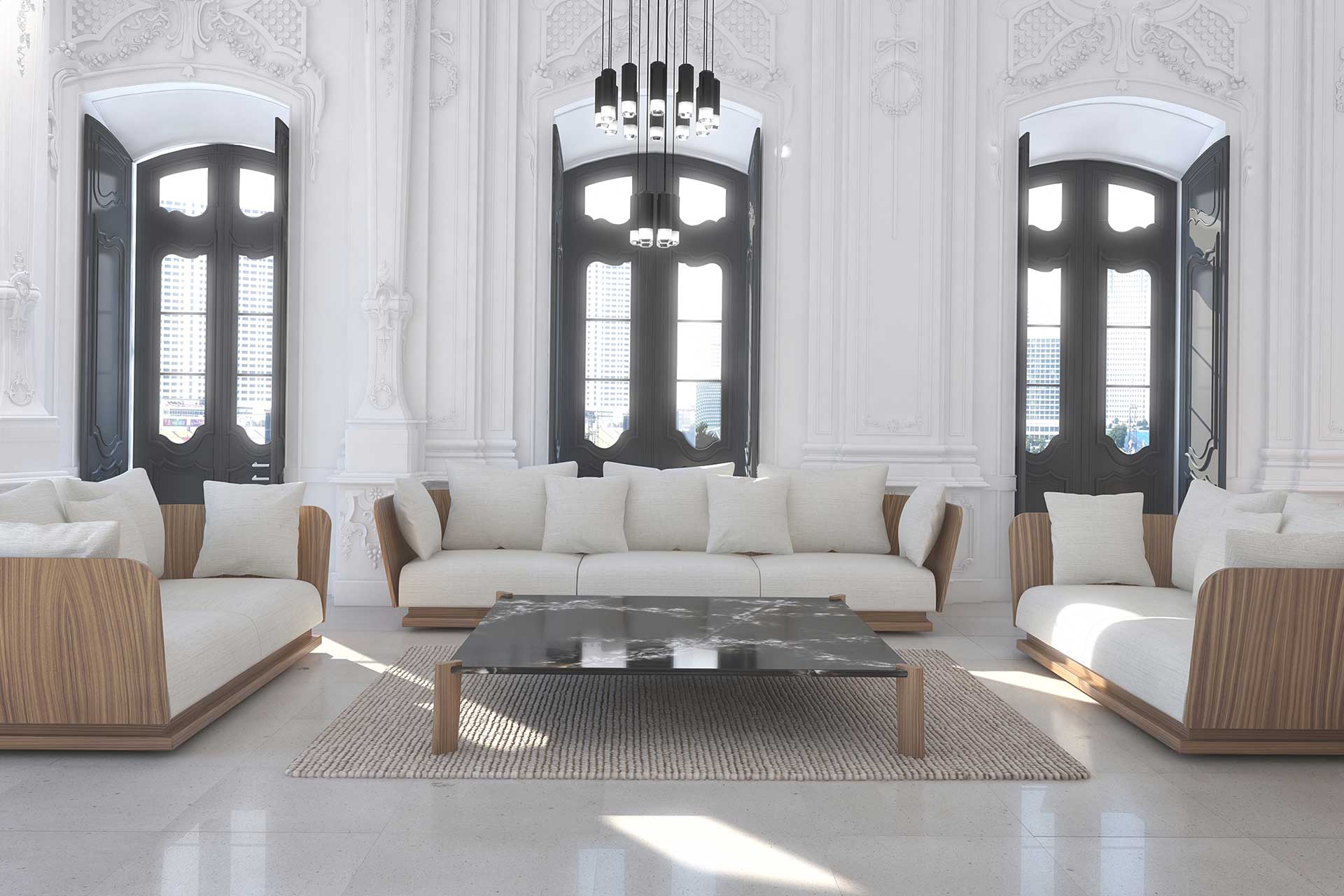 AMOR CORTESE sofas | Monica Armani | PUNT
PUNT has firmly committed itself to global expansion as demonstrated by the fact that 70 per cent of its goods are exported to such countries as the UK, the US, Benelux, France and Australia. PUNT's designs are also on display in museums all over the world, including Germany's two museums of decorative arts — the Museum für Angewandte Kunst in Cologne and Die Neue Sammlung in Munich— London's Design Museum and Victoria & Albert Museum and the Museum of Decorative Arts in Barcelona.
LITERATURA SELECTION bookcase. Vicent Martínez
Designed by Vicent Martínez in 1985, in the company's first years of activity, the iconic LITERATURA bookcase is a cult piece and one of the best design icons of the 20th century. It has also contributed to the National Designed Award won by the firm in 1992. Since then it has been exhibited in museums and has been recognized with many awards, such as the ADI FAD in 1986.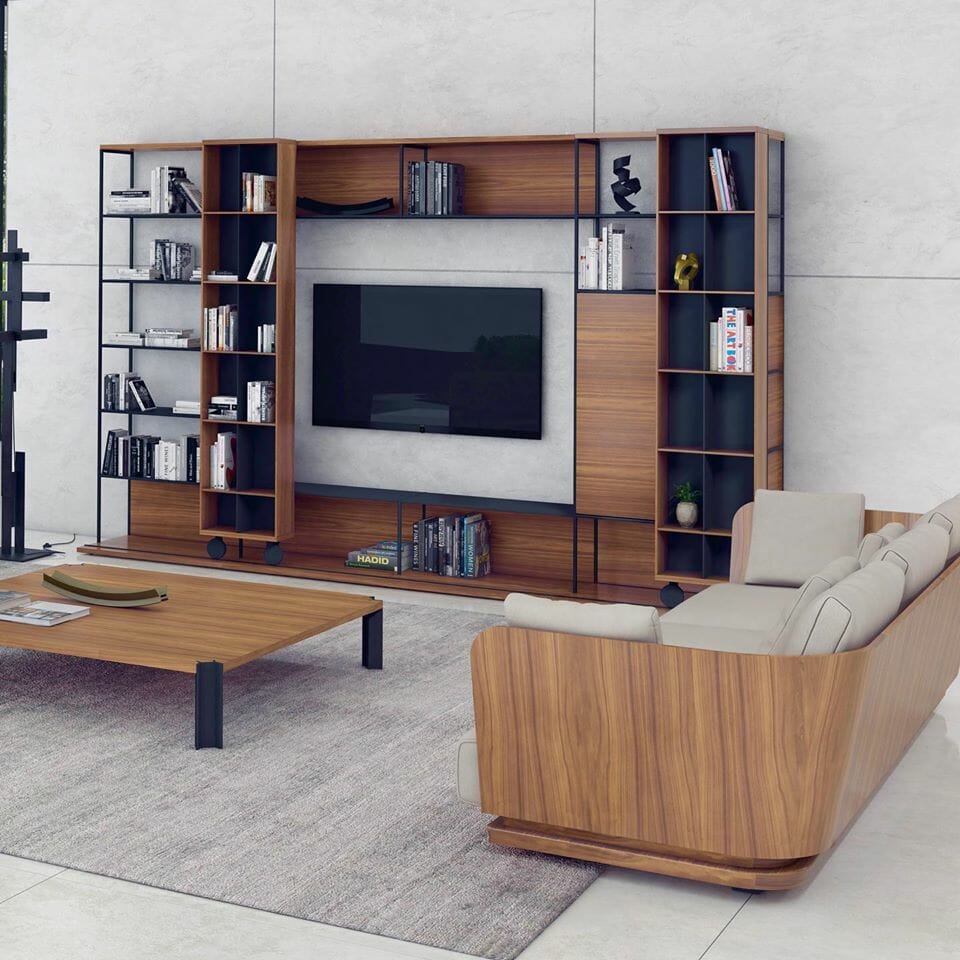 LITERATURA OPEN bookcase | Vicent Martínez | PUNT
To celebrate it 35th anniversary, PUNT has just launched a special version that add to the previous LITERATURA CLASSIC and LITERATURA OPEN. The use of noble, exquisite materials like wood and metal make LITERATURA SELECTION even more elegant, exquisite and subtle.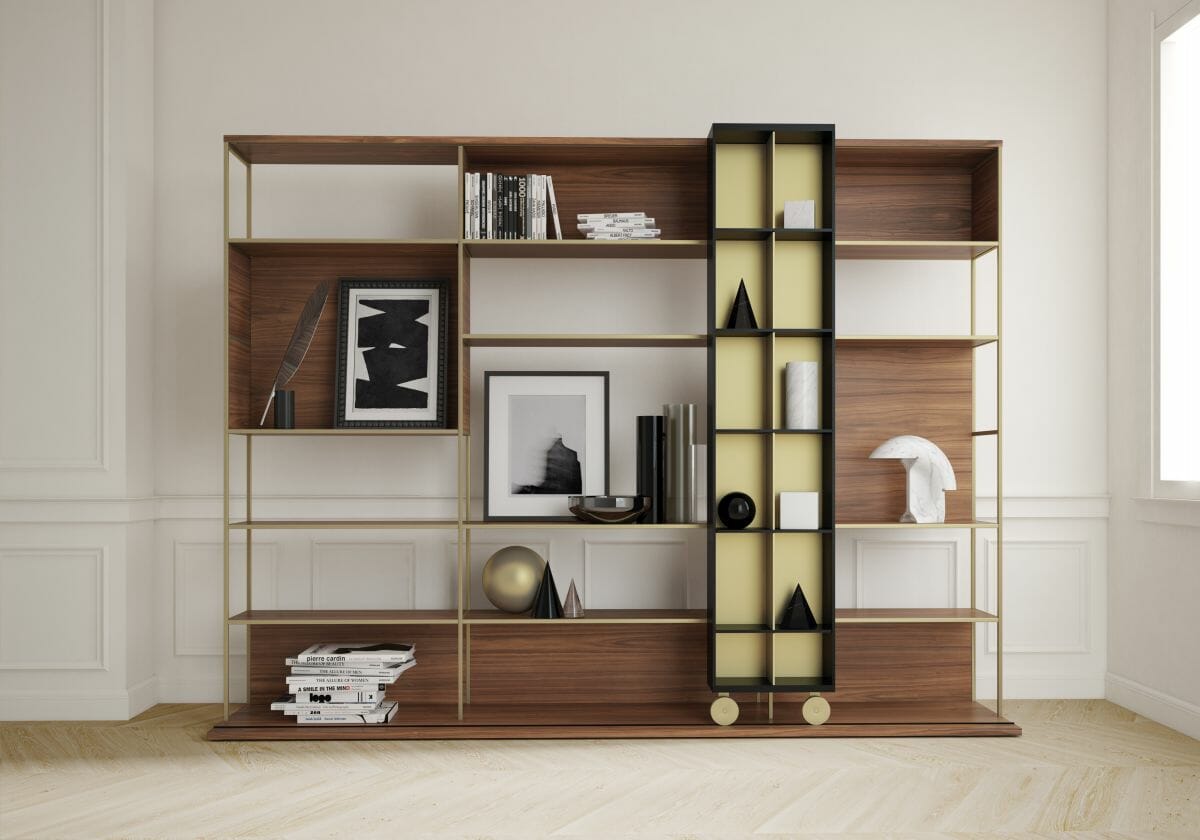 LITERATURA SELECTION bookcase | Vicent Martínez | PUNT
With a frame of powder coated gold epoxy steel, LITERATURA SELECTION features wooden panels made of MDF with walnut veneer. The moveable element of the shelf is lacquered in black with a golden back and dividing module.
The furniture can either be leaned against a wall or be used as a modern room divider. Be it for the office, the living room or the home library – the LITERATURA SELECTION bookcase is a multi-purpose design object that add charm and functionality to your space.
MALMÖ storage system. Mario Ruiz
Layers of noble materials emerge from the soft curves of wood shaping the elegant design of the MALMÖ storage system, the second collection of sideboards created by Spanish National Design Prize Mario Ruiz for PUNT. The collection which originally included sideboards, cabinets and TV benches, has now been extended with new wall compositions and finishes.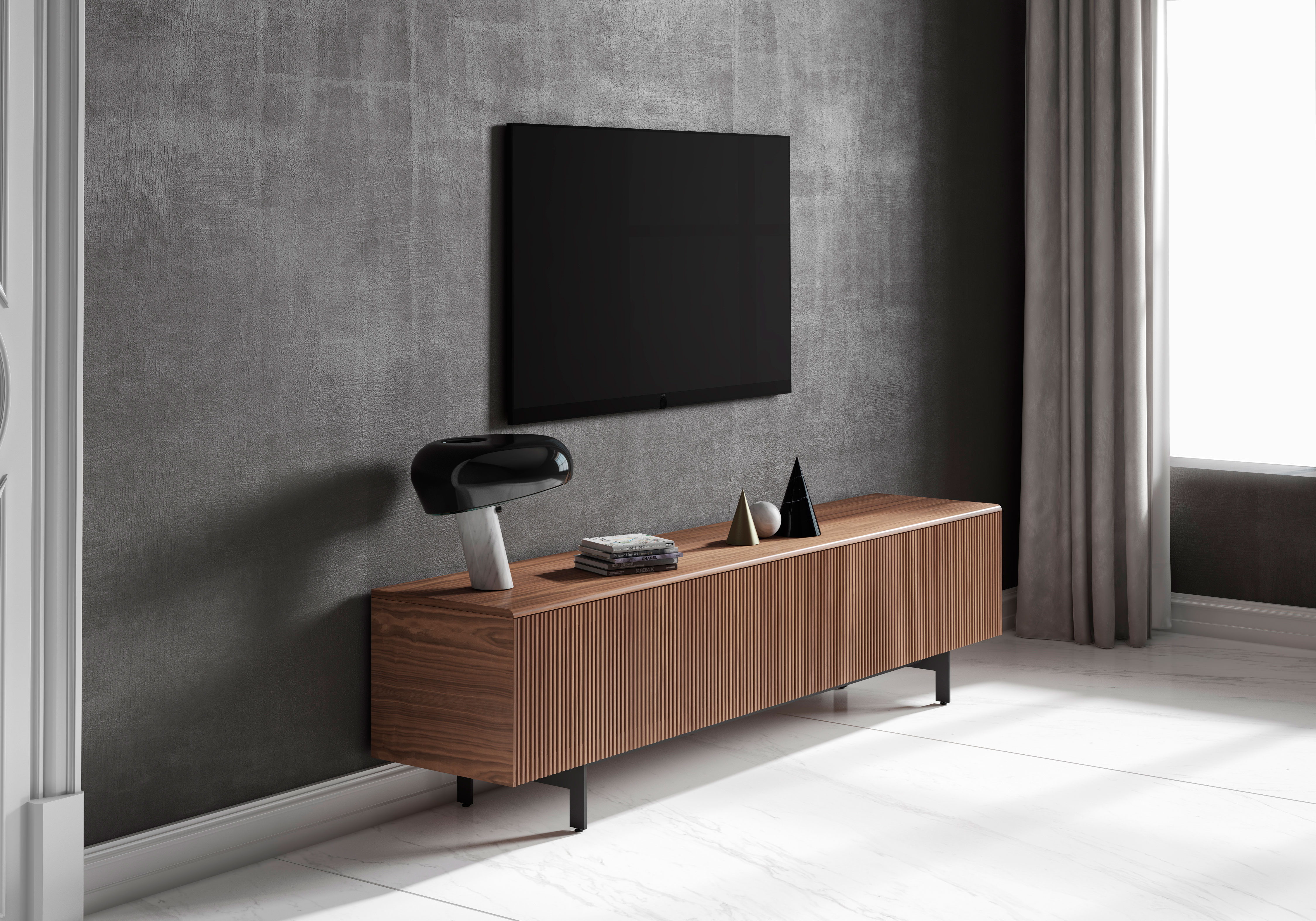 MALMÖ sideboard | Mario Ruiz | PUNT
The new MALMÖ WALL SYSTEM is a collection of shelves and TV panels that cover the walls and provide living rooms with an elegant, comprehensive storage system. It features a seamless grid of the highest quality and finest materials along with clever cable management.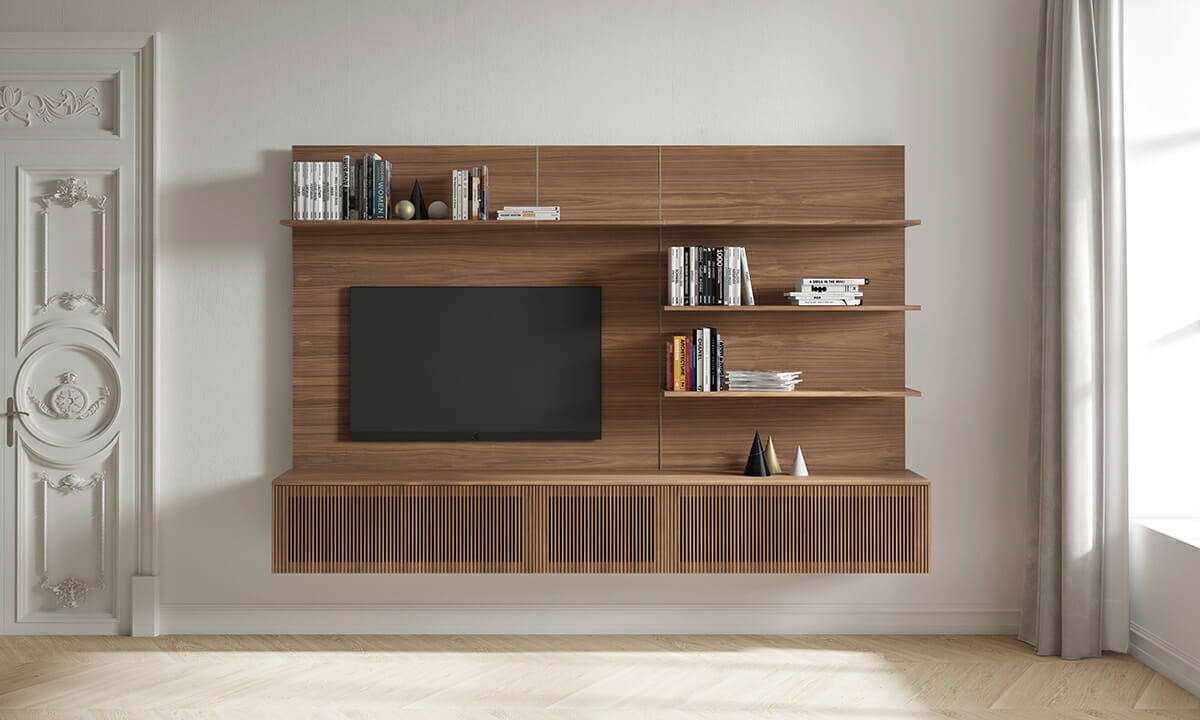 MALMÖ WALL SYSTEM | Mario Ruiz | PUNT
MALMÖ WALL SYSTEM comes in oak or walnut veneers, which can be natural or stained, and is embellished by refined brass details.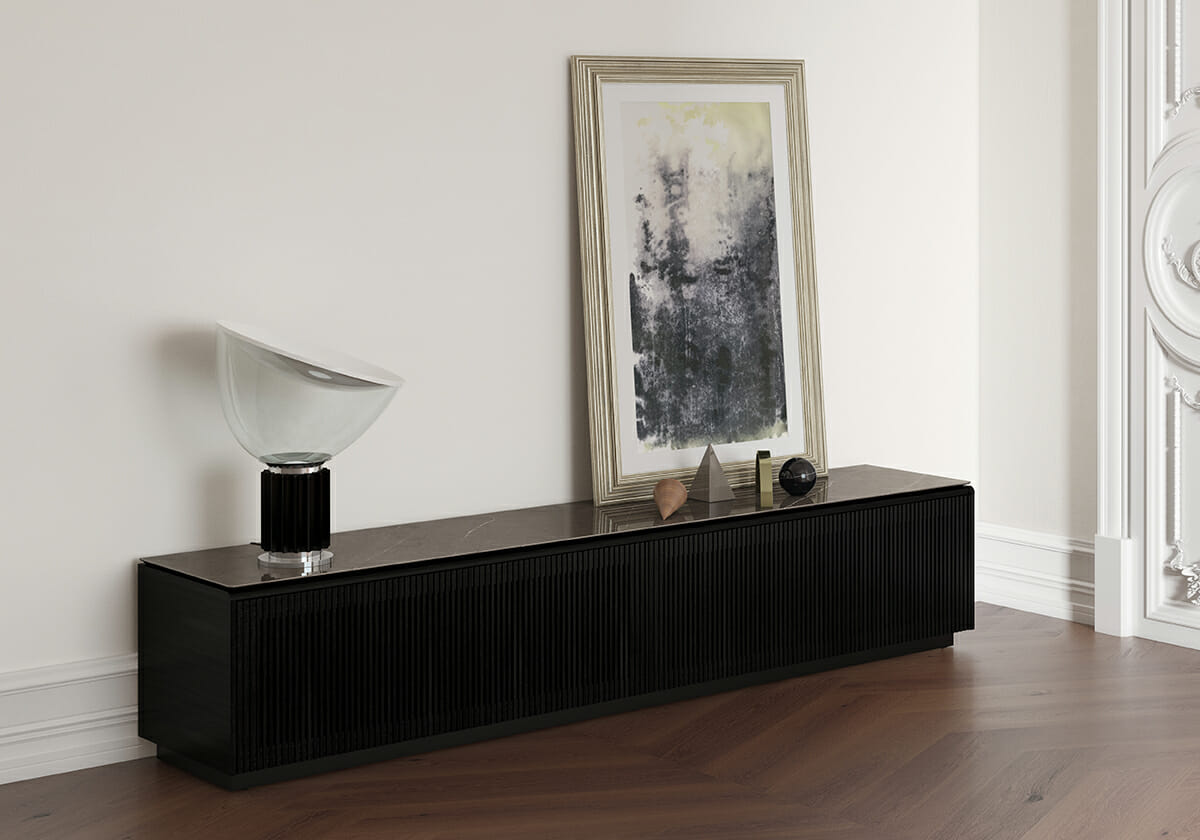 MALMÖ sideboard with X-TONE top | Mario Ruiz | PUNT
In 2020, Porcelanosa's X-TONE material has been introduced as a new top option for sideboards. Its appearance is smart and sophisticated and it has high quality technical features that make it suitable for contract use.
HUG chair. Manel Molina
Created by Manel Molina, the HUG chair offers an irresistible sensory experience with their mix of high-end woods, metals, soft textiles and padding. A piece of furniture that stands out for its beauty as well as for its functionality and that can be used both in private and public spaces or any other professional environments.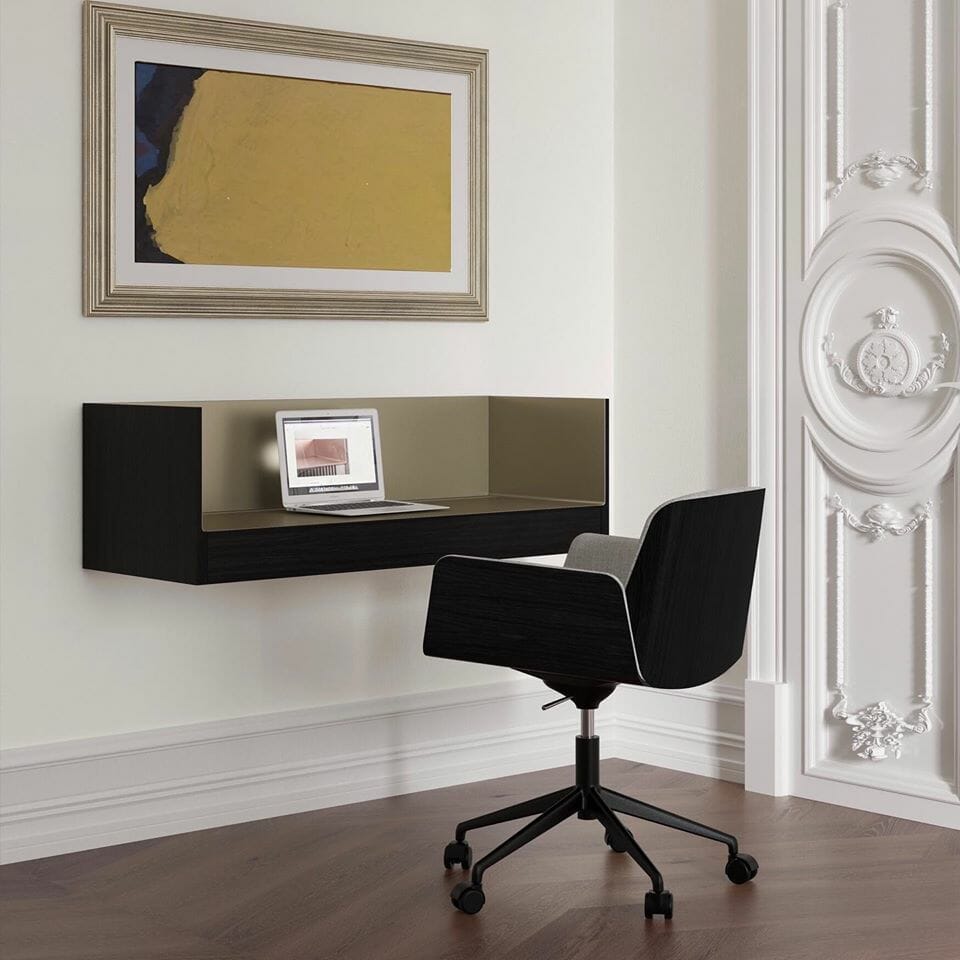 HUG 5-star swivel chair | Manel Molina | PUNT
To make it more ergonomic and suitable for office use, a new 5-star swivel base has been added. New finishes have also been added to increase its refined look.
HPW tables. PUNT Team
The HPW tables have been specifically designed to be used in contract spaces, such as offices or restaurants where they make a dramatic statement – particularly in combination with the HUG chair – as well as being practical.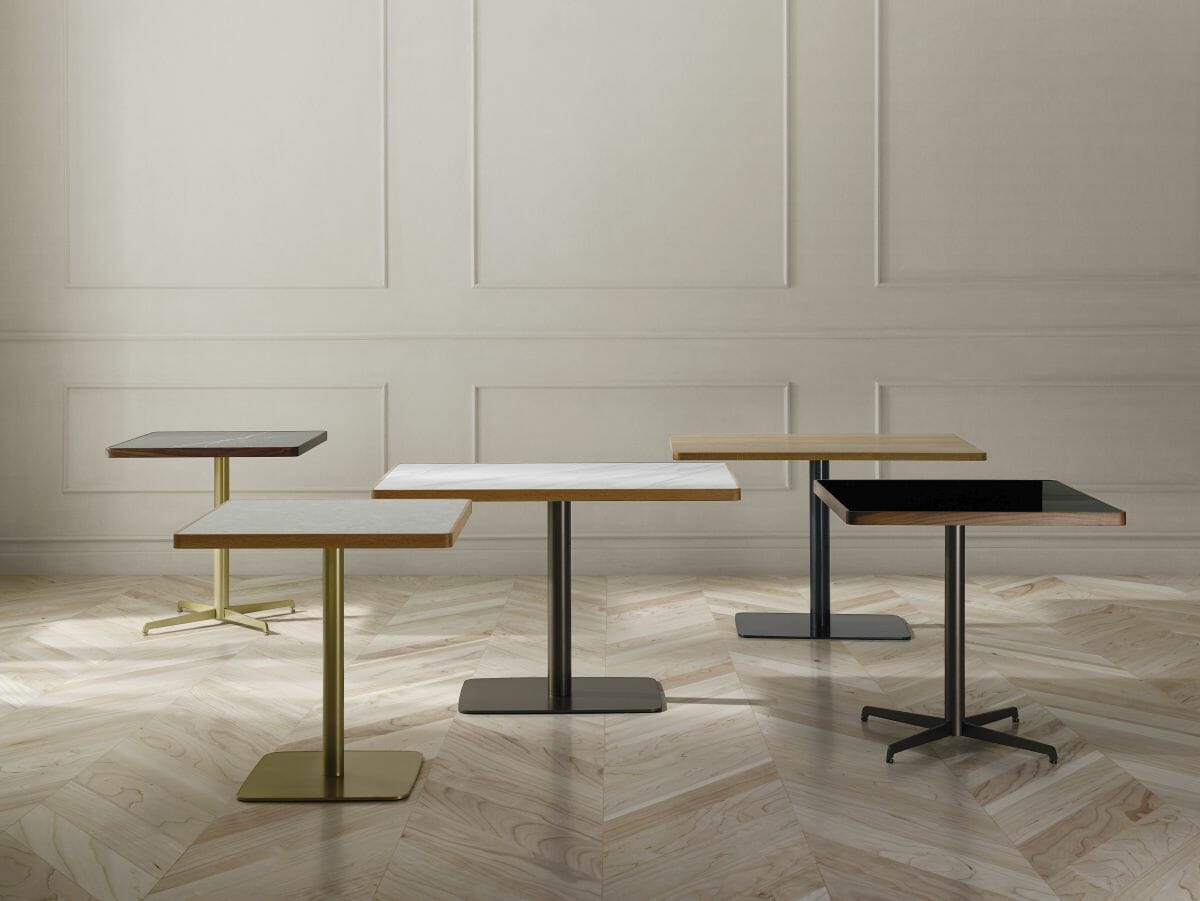 Made of a solid wood and other precious materials, the HPW tables have all the allure of the furniture created by the hands of skilled craftsmen. Available in a rich choice bases to suit different kind of projects.
STOCKHOLM SLIM sideboard. Mario Ruiz
Thanks to its lengthy, slender design, the new version of the iconic STOCKHOLM collection is really striking and elegant. Available in different dimensions and finishes, the new sideboards can be wall-mounted and allow endless possibilities of use – in entrance halls, as bedside tables, TV furniture and other multiple uses.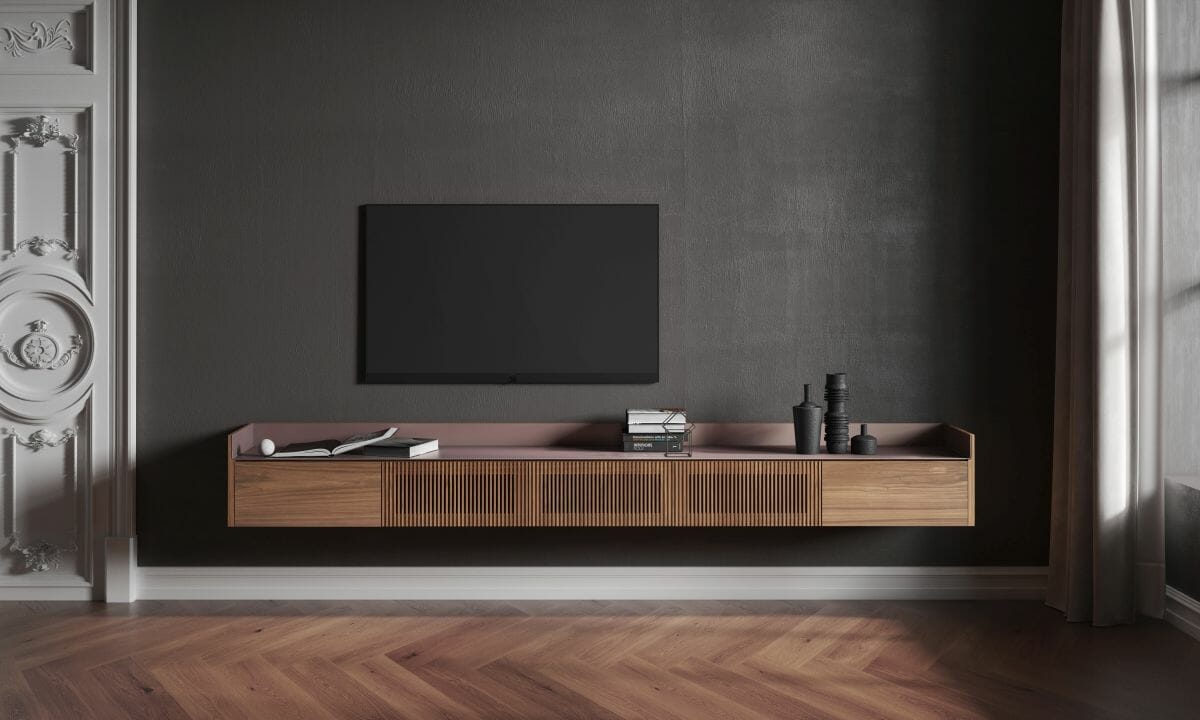 STOCKHOLM SLIM sideboard | Mario Ruiz | PUNT
As other pieces of the iconic STOCKHOLM collection, winner of the Red Dot Award 2015, STOCKHOLM SLIM stands out for the original aluminum finish on the top surface and for the different metal bases available as alternative to the wall-mounted option.
GIN seating programme. Terence Woodgate
GIN has been designed by Terence Woodgate and consists of seating modules – with or without backrest and armrest – that can be joined together to form endless configurations at home or in professional environments.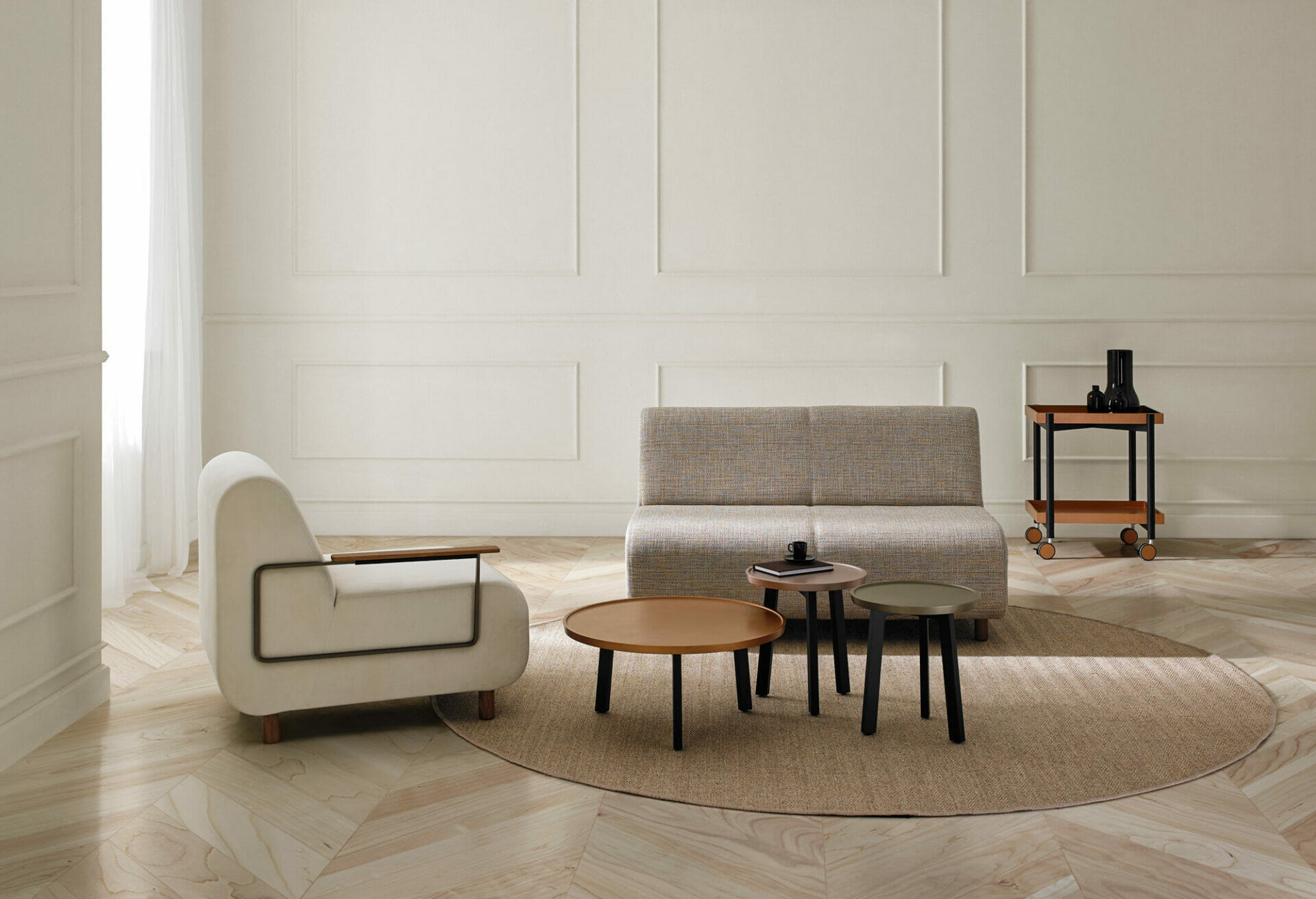 GIN modular seating system | Terence Woodgate | PUNT
The new modular collection redesigned in 2016 by Terence Woodgate incorporates now a larger module and solid wood legs that increase its height, making the programme even more comfortable and stylish.

For more information: www.puntmobles.com