Virtual Salone Milano 2020: FRECAN, innovative cooker hoods for smart kitchens
March 17 / 2020
As the kitchen becomes a place for both cooking and entertaining, a good ventilation becomes more vital. Based on the principle "no smell, no noise, no architectural barriers", FRECAN cooker hoods allow a full control of the cooking area eliminating steam and cooking smell at the source and replacing them with a fresh breeze.
After 30 years in the industry, the Spanish FRECAN enjoys a solid reputation for producing high-quality, functional cooker hoods that offer great extraction performances and low-noise solutions.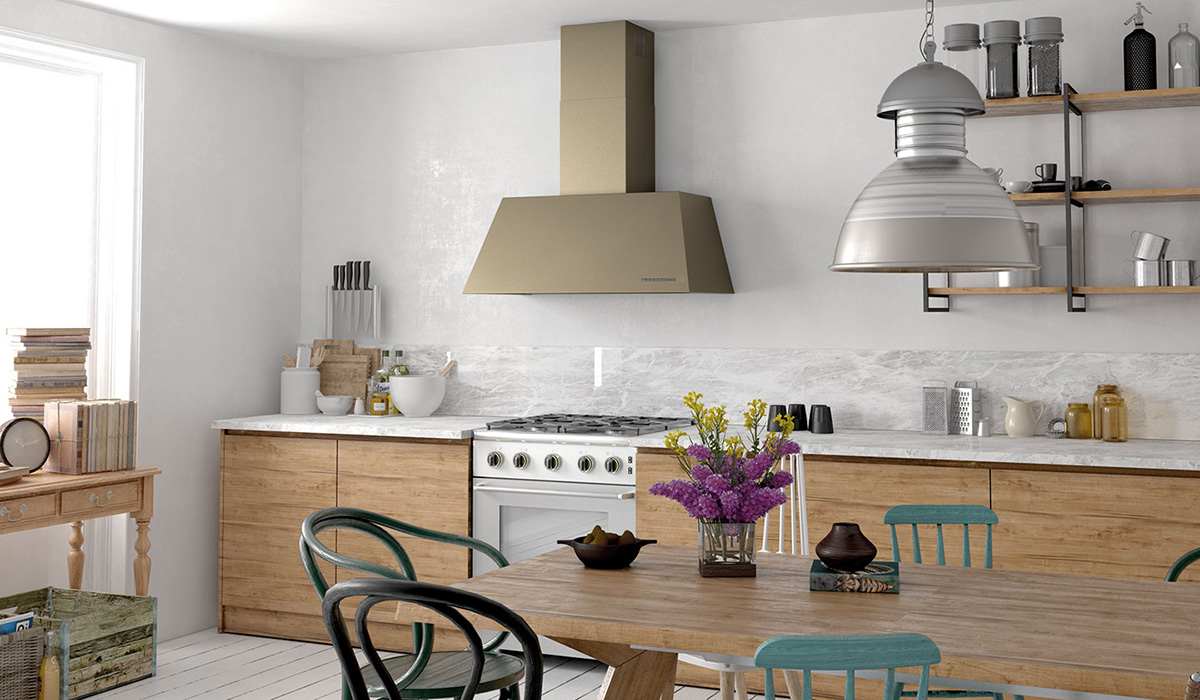 CLASSIC PRO chimney hood | FRECAN
Strongly committed to Innovation and attention to detail, the firm has developed a whole range of powerful extractor hoods that ranges from the conventional hoods and traditional chimney hoods to statement island hoods and the innovative surface hood.
New models for 2020 include a collection of extractors that offer smart performances capturing vapours and odours floating around the kitchen space. They can be controlled manually or automatically and can be integrated in the cupboards or be mounted on the ceiling, on the wall, above the islands or directly on the cooktop.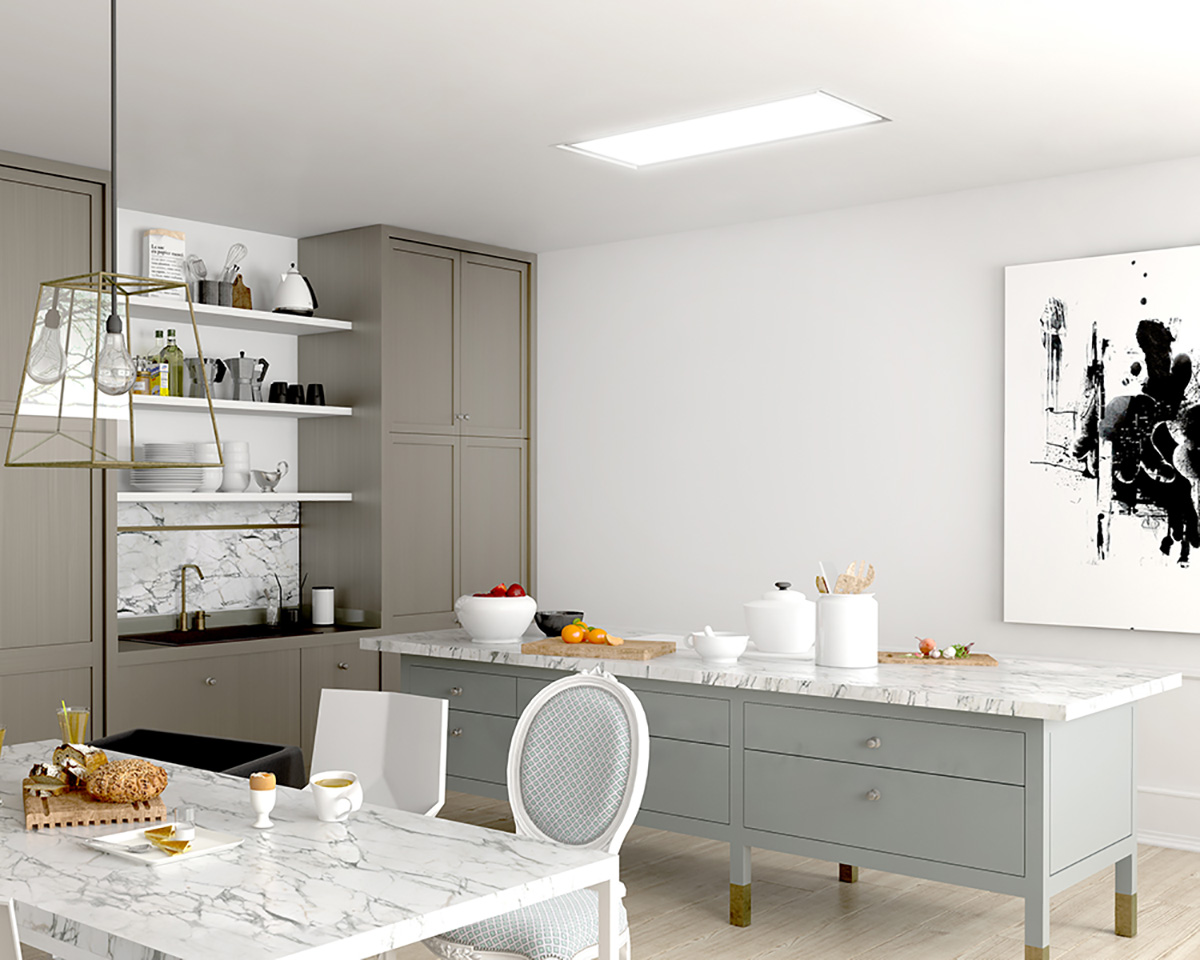 SCL 360º ceiling hood | FRECAN
All luxury hoods are energy efficient having been provided with LED lighting and low-voltage motors, the most silent motors, the most efficient electronics and great extraction power.
Tech Range
FRECAN has developed a range of products with smart technology that allows users to operate the main functions of hoods from mobile phones or directly through Google Home and Amazon Alexa virtual assistants.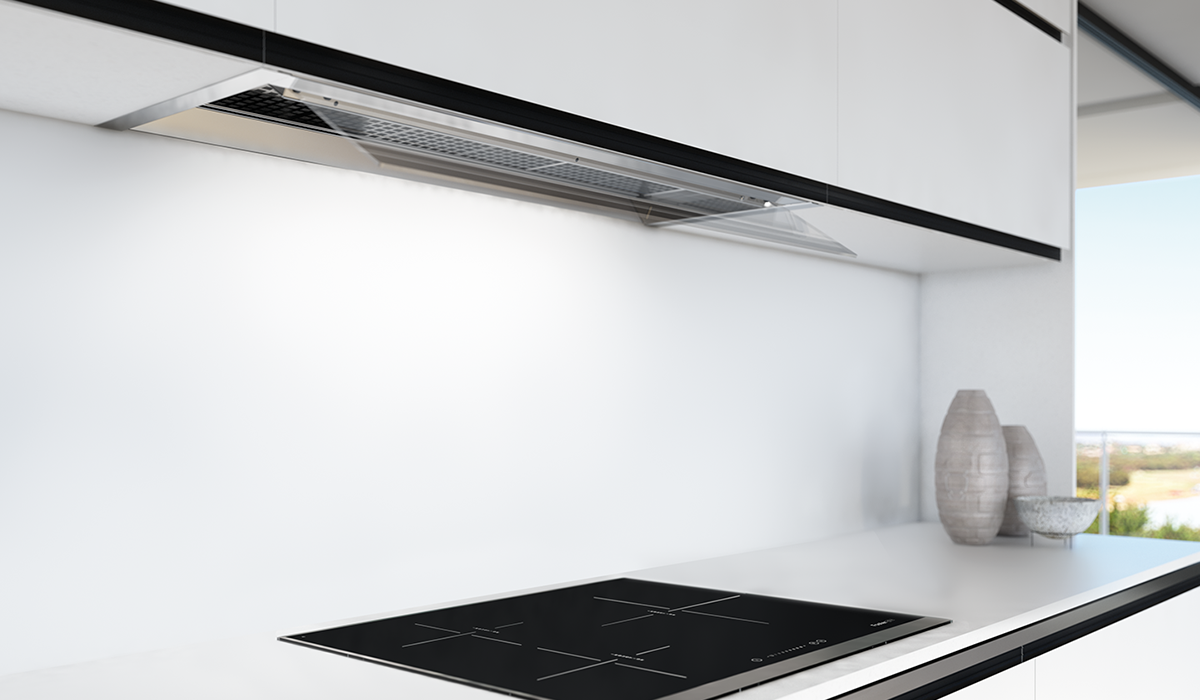 HIT built-in hood | FRECAN
Ceiling Hoods
The firm has created a whole new range of ceiling hoods that not only ensures clean air, they are also practical and provide the hob with excellent lighting. The ceiling cooker hood is installed directly into a load-bearing kitchen ceiling.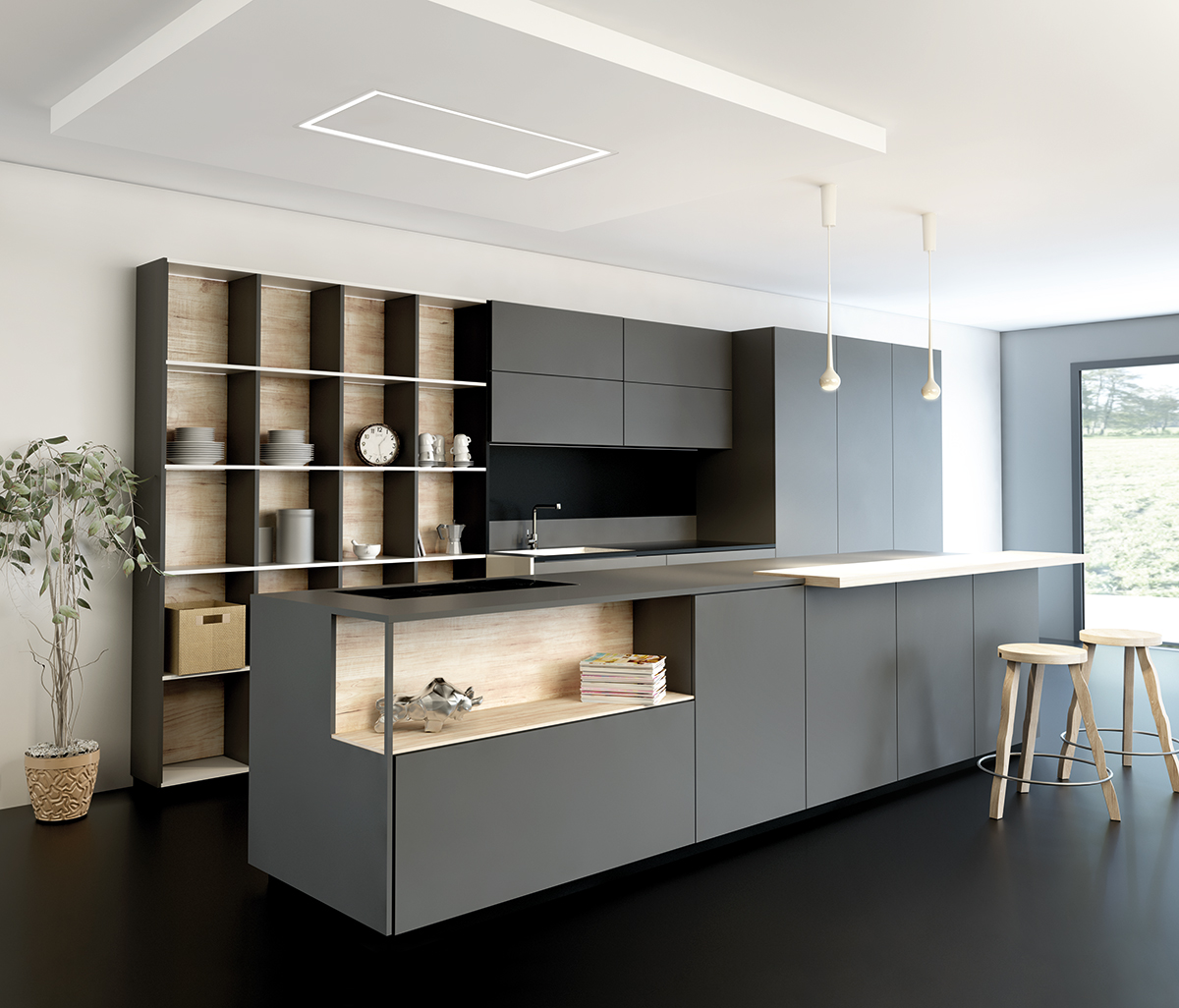 SENSE 360 ceiling hood | FRECAN
This way, kitchen designers can bring lighting and extraction together in one product and enhance the functionality of the space.
Lamp cooker hoods
In joint venture with Spanish lighting manufacturer LAMP, FRECAN has developed a new extractor that is a hood and light fixture in one and plays, therefore, a double duty.

New lamp cooker hoods | FRECAN
With its svelte design, the pendant lamp is equipped with a filtering system matching perfectly with ultra-sleek, highly efficient kitchens.
Surface extractors
New models include also induction hobs that integrate an effective extractor hood. This innovative system allows a better overview and accessibility to the hob since you don't need a regular extractor hood over the cooking area.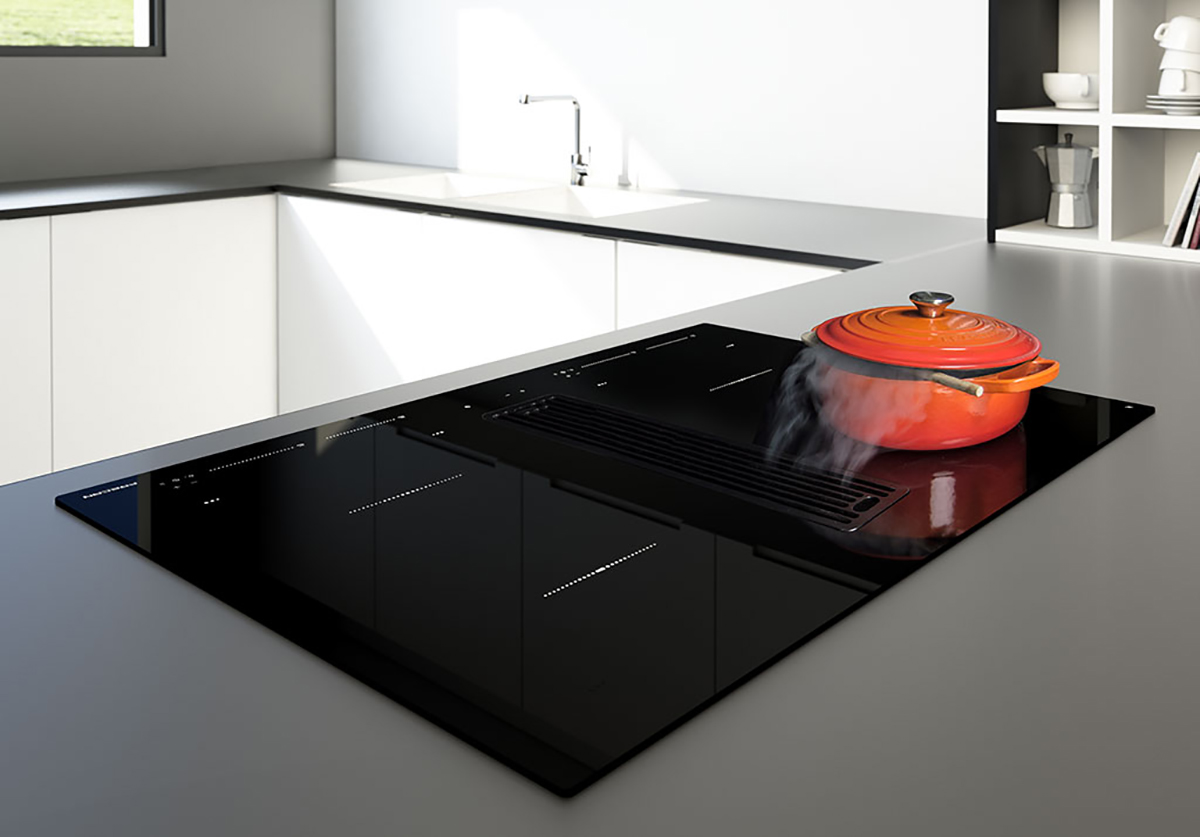 FLOW – 4 surface hood| FRECAN
Provided with high performing extractors and low-noise technology, the surface hoods are perfect for open-plan kitchens with, for example, a kitchen island in the middle of the room, but works just as well in a regular built-in kitchen.
New materials
In addition to stainless steel and glass, widely used in all the models, the range of materials has been enriched with new finishes that enhance the aesthetic and functionality of hoods.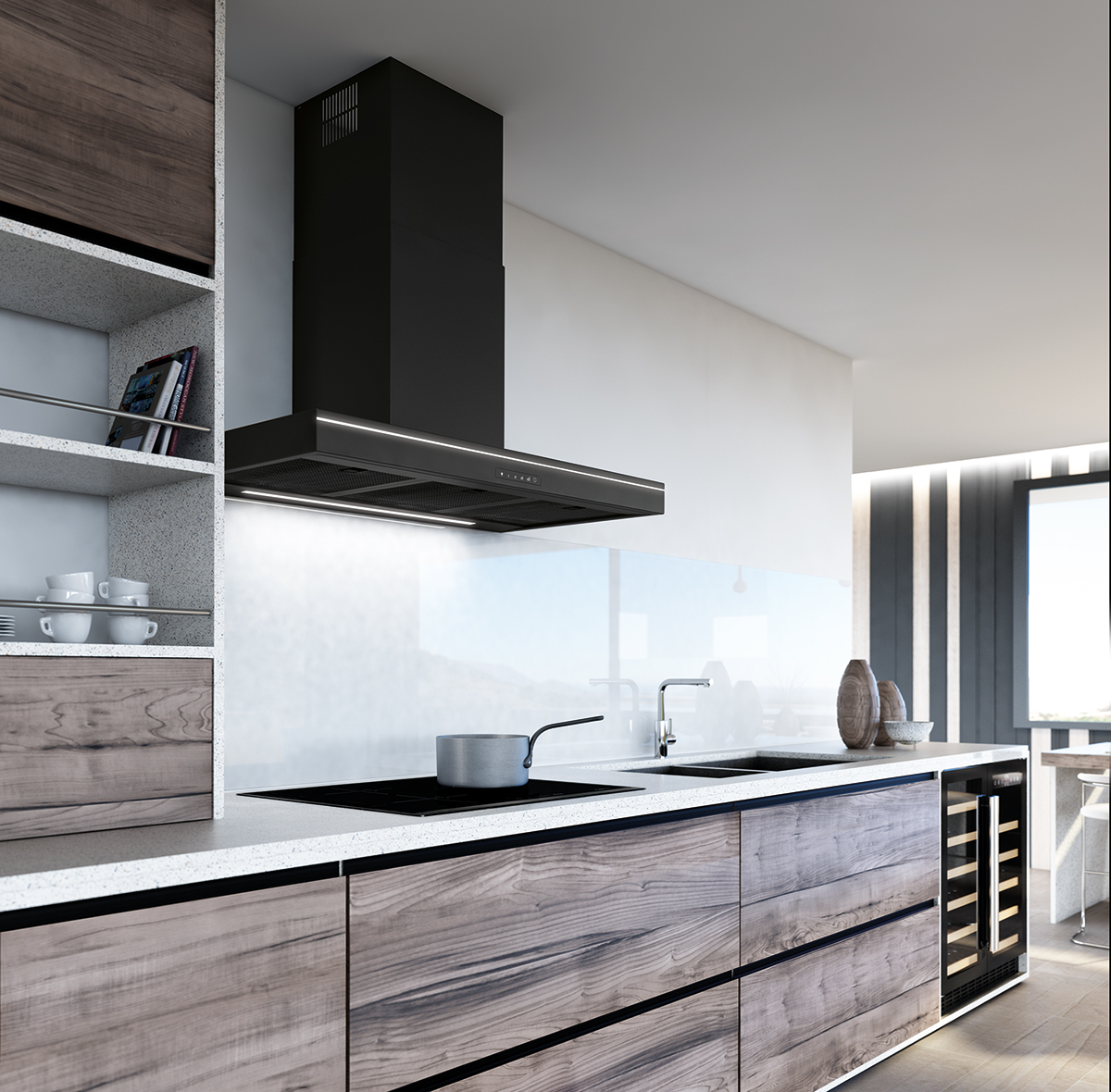 STREAM chimney hood | FRECAN
The STREAM chimney hood is now available with the fashionable oxidized finish, while new-launch ULTRALIGHT will impress for its refined design and easiness of installation.
For more information: www.frecan.com