Virtual Salone Milano 2020: SOHER, high-end furniture for exclusive spaces
April 28 / 2020
With its innate style based on luxury and timeless class, SOHER has always strived to maintain the highest standards of quality and craftsmanship that make their collections so special and unique.
Founded in 1942 as a small foundry to manufacture bronze sculptures, the Valencia-based SOHER has turned over the time into a leading manufacturer of high-end furniture and luxurious home décor items with a high reputation for exquisite clocks, bronze figures and lamps.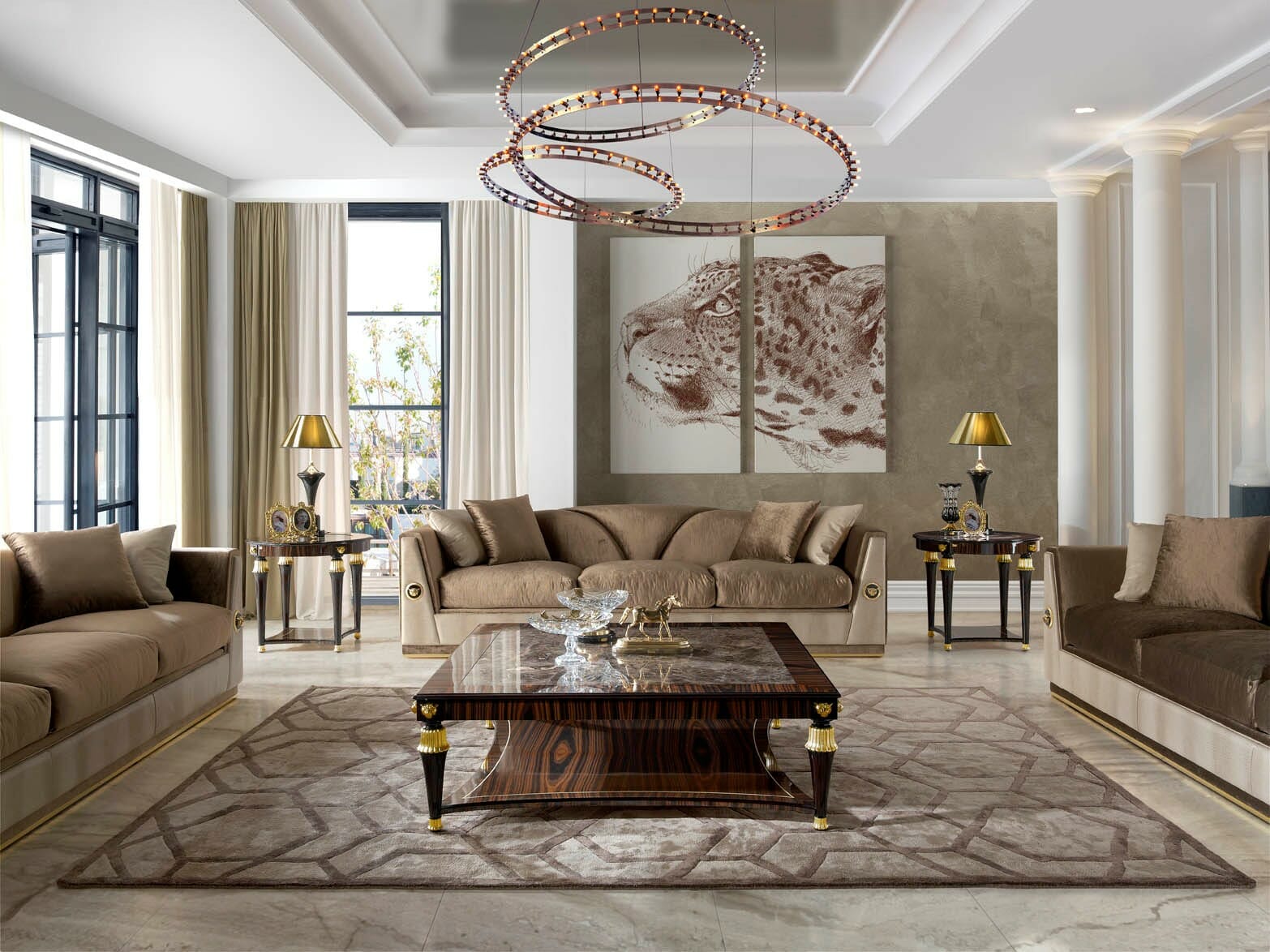 PANTHER living room | SOHER
Their style originates mainly from the technical skills and craftsmanship of their artisans, from the sapient use of noble and selected materials, but it is also the fruit of the numerous collaborations with experienced professionals of the interior design scene. Drawing inspirations from old European classic styles (Empire, Isabelline, Neoclassical, among others) and the Art-Deco, they reinterpret themes giving new approaches to forms and materials.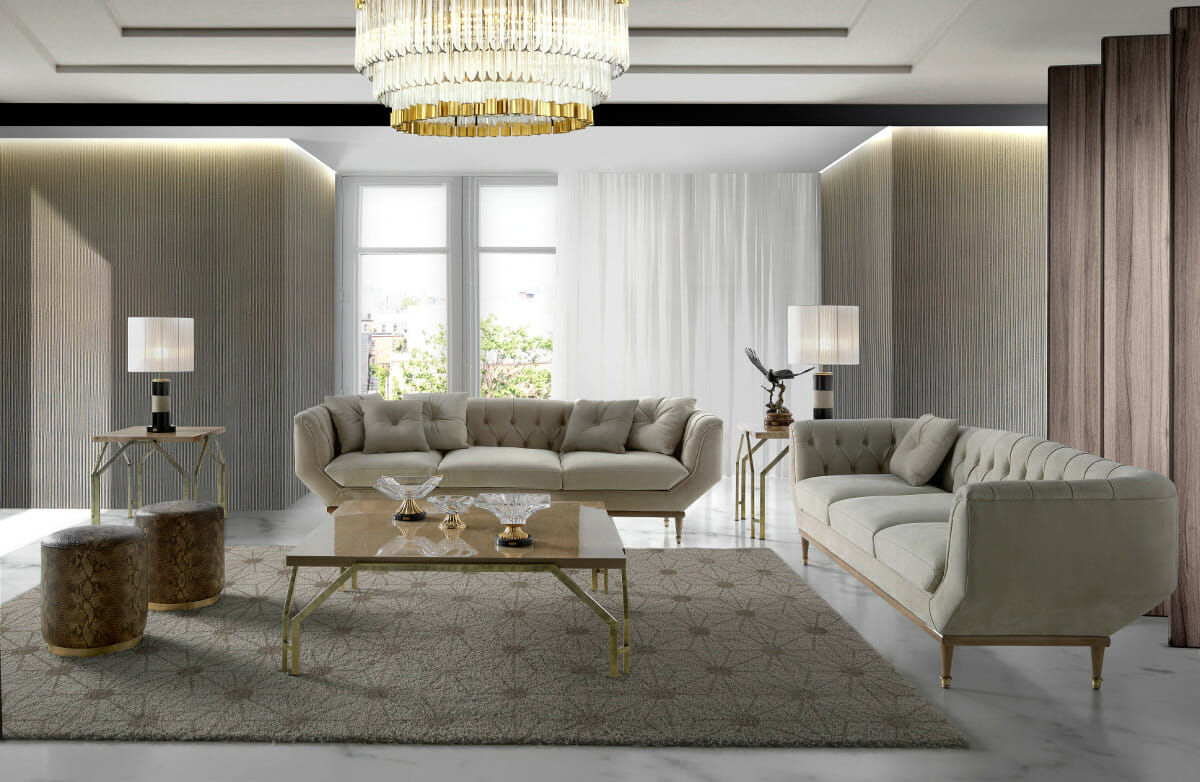 EARTH living room | SOHER
Their eclectic range of furniture for bedrooms, living and dining rooms and offices acquires this way a recognizable aesthetic, a special allure that is able to both evoke ancient splendours in exclusive environments and add character and grand style to contemporary spaces.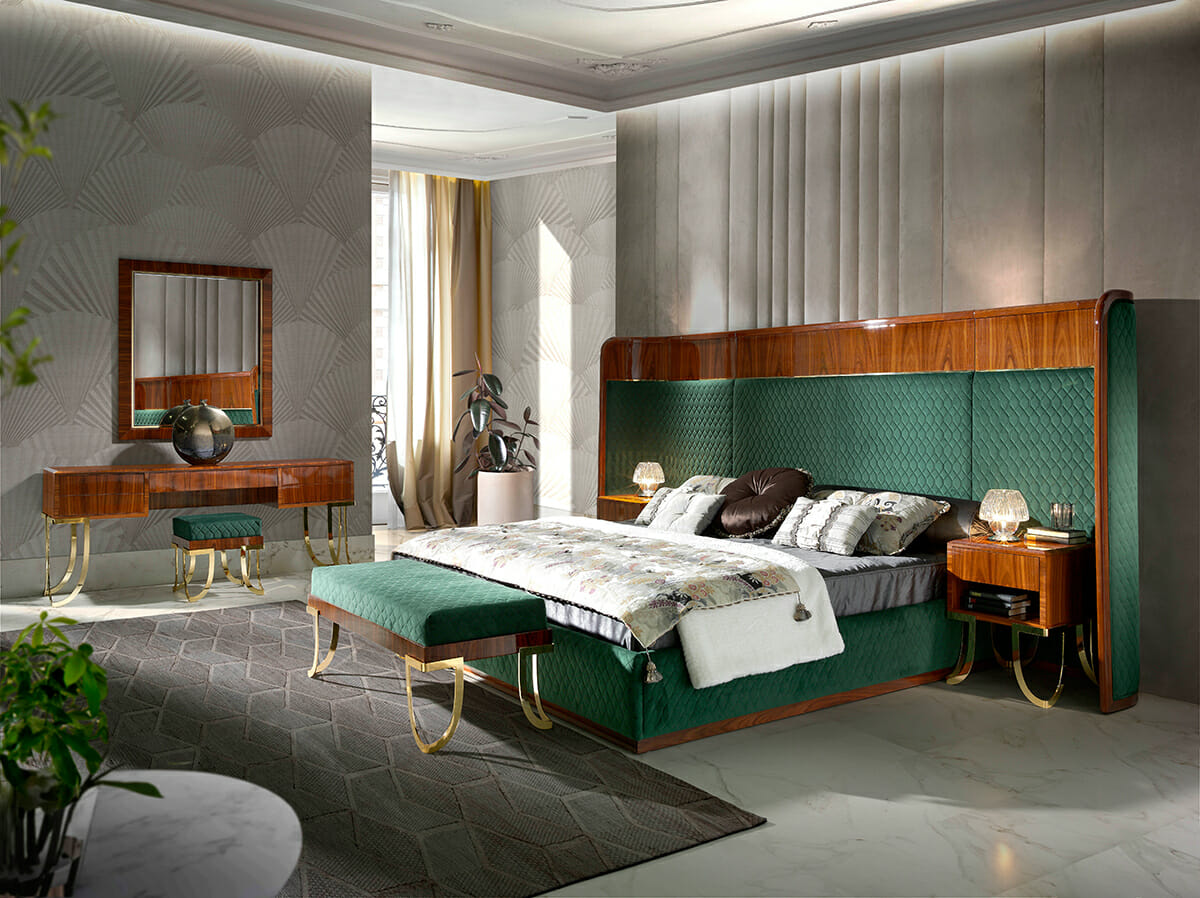 SAVOY bedroom | SOHER
Top quality woods – including the ebony, American walnut, mahogany, rosewood, olive roots, and the oak-, the elaborate marquetry, perfect lacquers, fine handmade relief patterns and the gold and silver leaf finishes embellish furniture inspiring unique lifestyle narratives that are highly appreciated by the most discerning clients and interior designers.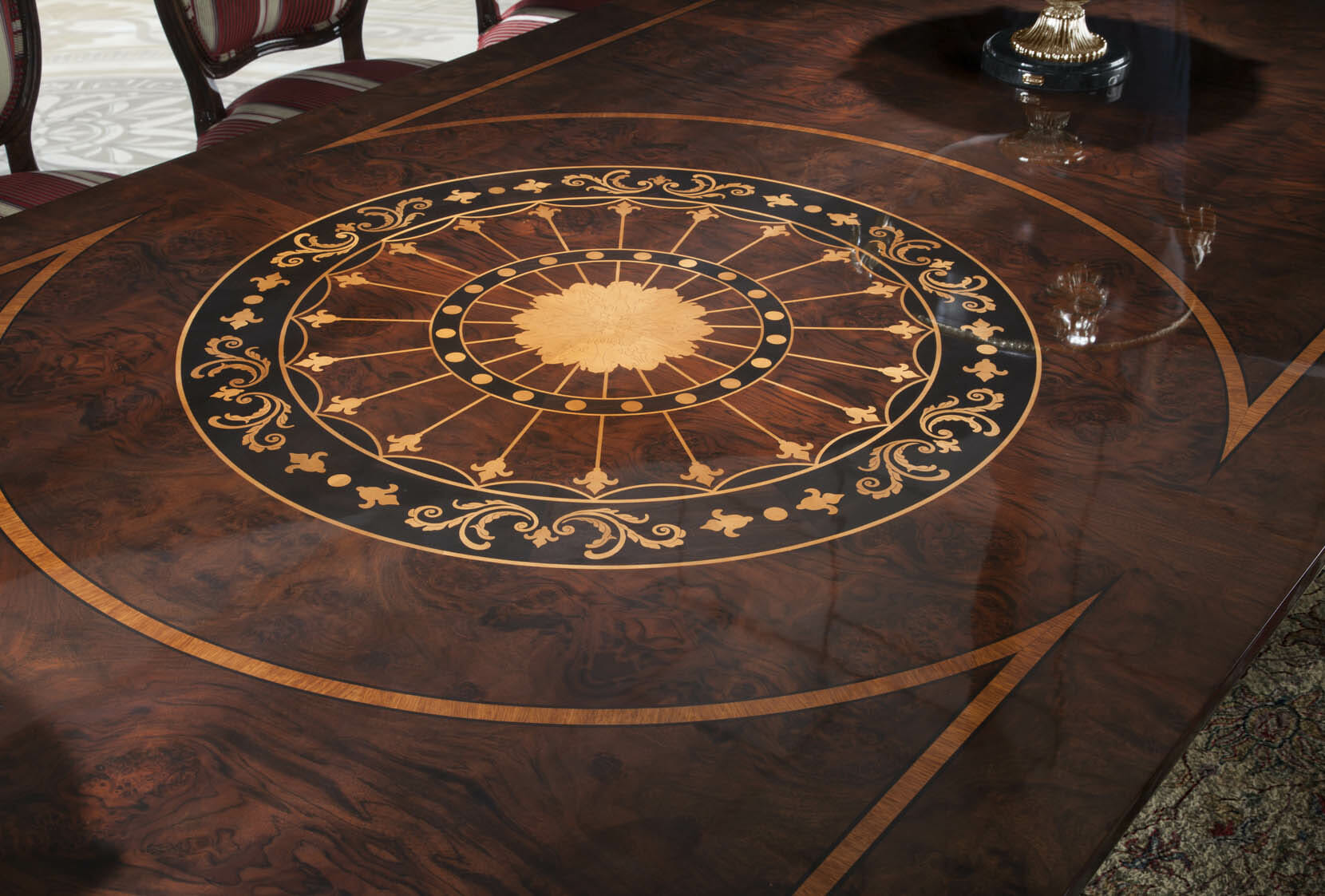 RITZ Collection, fine marquetry work | SOHER
As a result, the firm exports nowadays more than 90% of its products to some 50 countries – with the Middle East, Russia, Ukraine, USA, UK and China as key markets – and participates in major projects all over the world working on the furnishing of VIP's villas and apartments, luxury hotels and restaurants and important institutional offices.
Recent collections have been specifically designed to provide exclusive spaces with new, attractive furnishing solutions and to create sophisticated yet comfortable atmospheres…
IRIS Collection
Ebony and bronze ally with each other to provide the IRIS collection with its unique, striking aesthetics. Eclectic in inspiration, its design beautifully combines pure and sensual lines, impeccable craftsmanship and a lot of attention to detail shaping pieces that stand out for their timeless sophistication.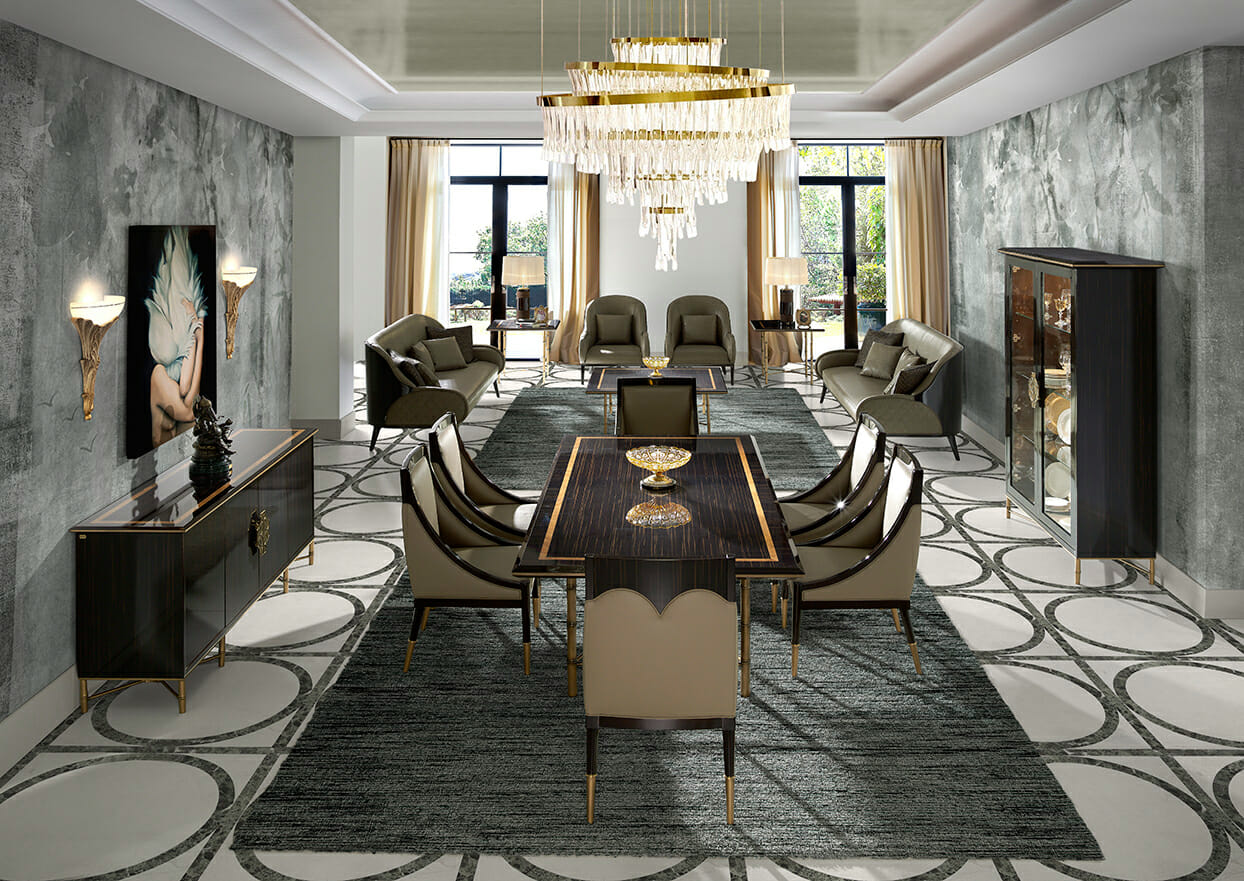 IRIS Collection | SOHER
The collection exudes a mid-century appeal, yet it draws from Nature most of its key identifying features: the dark, sophisticated grain of ebony, the bronze floral handles of cabinets and sideboards and the slender bamboo-shaped bases of tables and cabinets.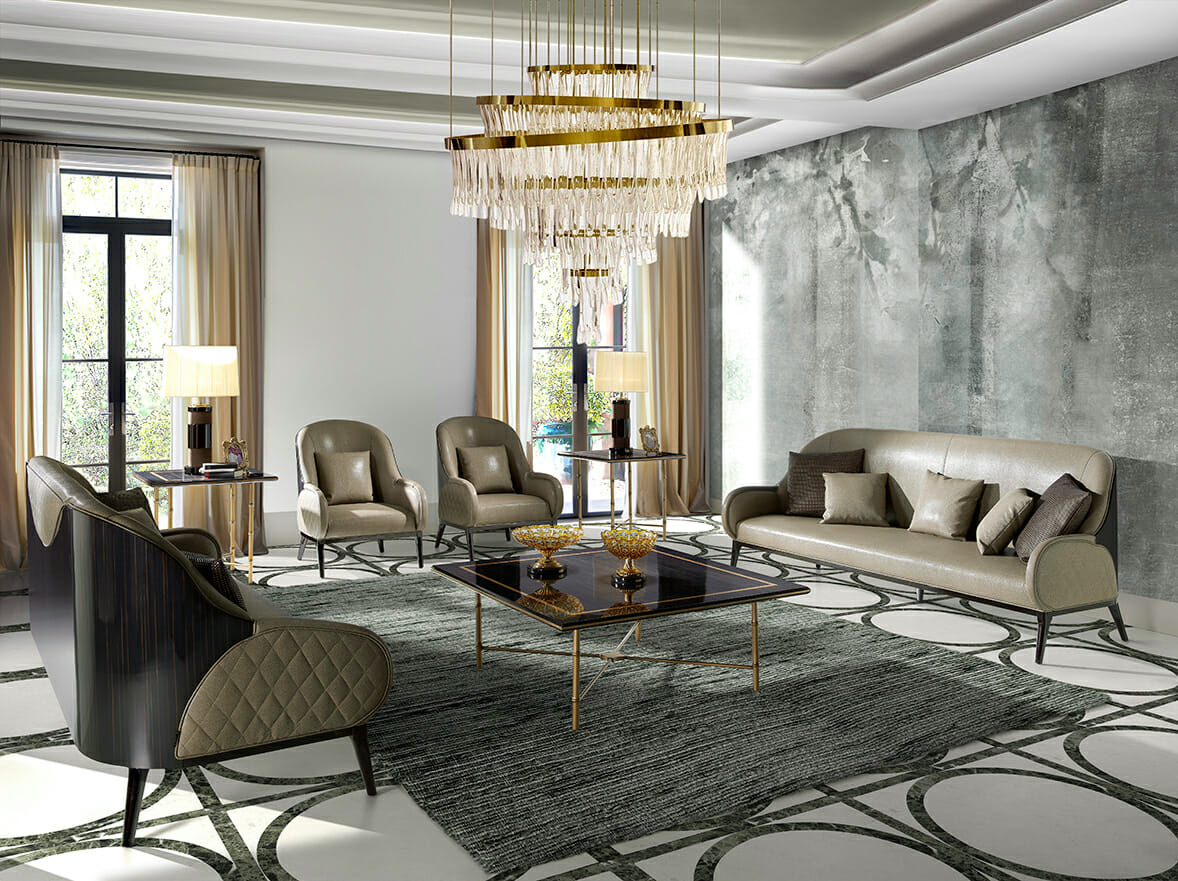 IRIS Collection | SOHER
Thanks to its pure, linear shapes dining room furniture, which includes tables, chairs, display cabinets and sideboards, draw the attention for its distinction and visual light appearance. On the other side, the counterpoint to the light, linear structures of the dining room pieces is given by the armchairs and sofas created to bring comfort and sensual charm to living spaces.
SAVOY Collection
The sophistication of Old Hollywood imbues the SAVOY collection with its light tones, exotic woods, rich fabrics and high-gloss lacquers turning the living rooms and bedrooms of this collection into an oasis of warmth, elegance and, at the same time, freshness.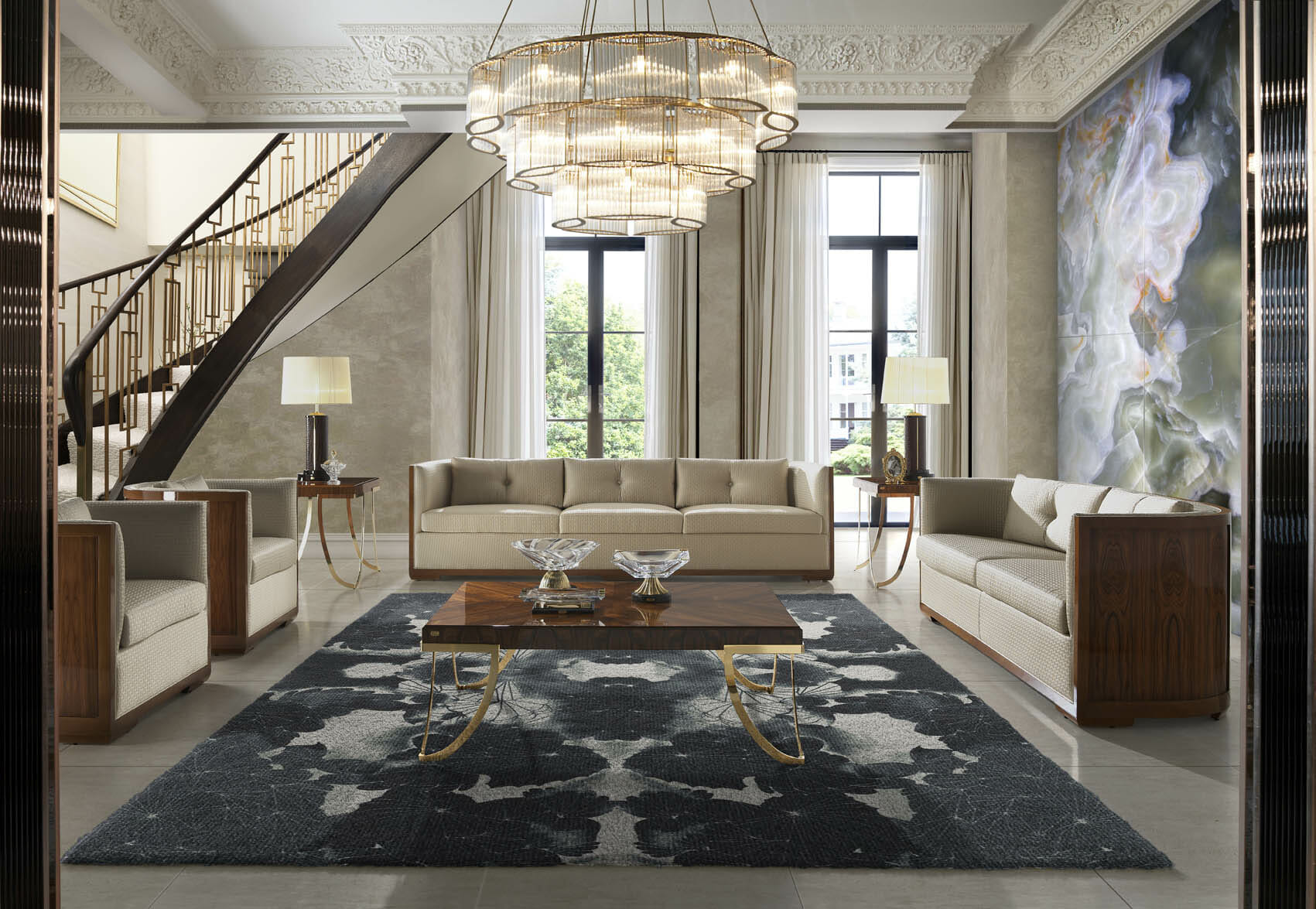 SAVOY living room | SOHER
Geometric lines are beautifully softened by the fine rosewood veneers with matching effects that produce interesting decorative designs on wooden surfaces. Shiny elements, such as the golden metal bases of tables, the high gloss finish and the unique lighting, set a luxe mood and bring schemes to life.
EARTH Collection
Inspired by Nature, yet sophisticated and committed to excellence, the EARTH dining and living room furniture, has been handcrafted by expert craftsmen and built with noble materials and a great attention to details. Colours, materials and shapes capture the Earth's beauty and bring its relaxing mood indoors.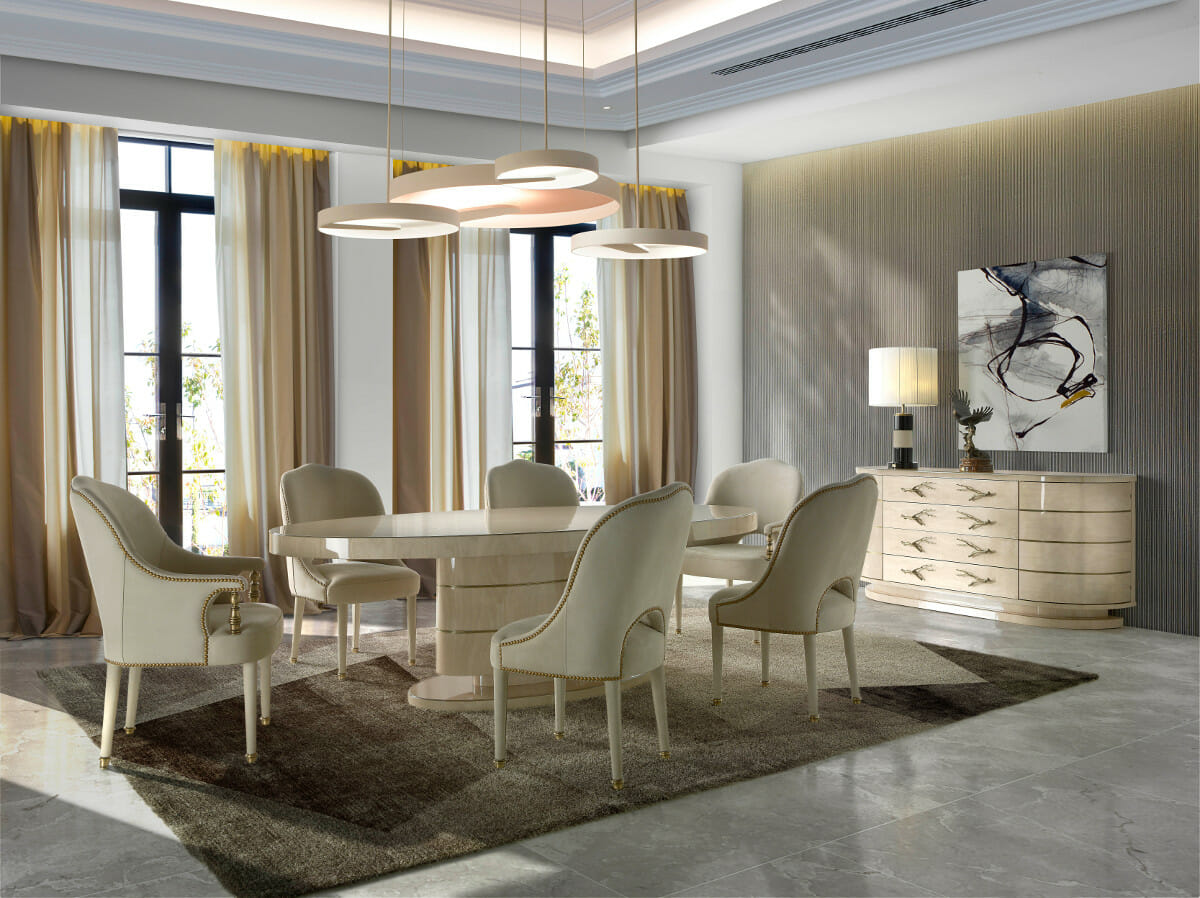 EARTH dining set | SOHER
Furniture is offered veneered in curly American walnut or birch wood and is enhanced by a perfect high gloss lacquer finish and refined bronze details. The ultimate natural touch is given by the beautiful, original handles, which are made of cast bronze and perfectly imitate tree branches. Natural veneers are carefully placed on tops and fronts to display and enhance the beauty of wood grain, so that each piece of furniture turns into an original, exclusive decorative item.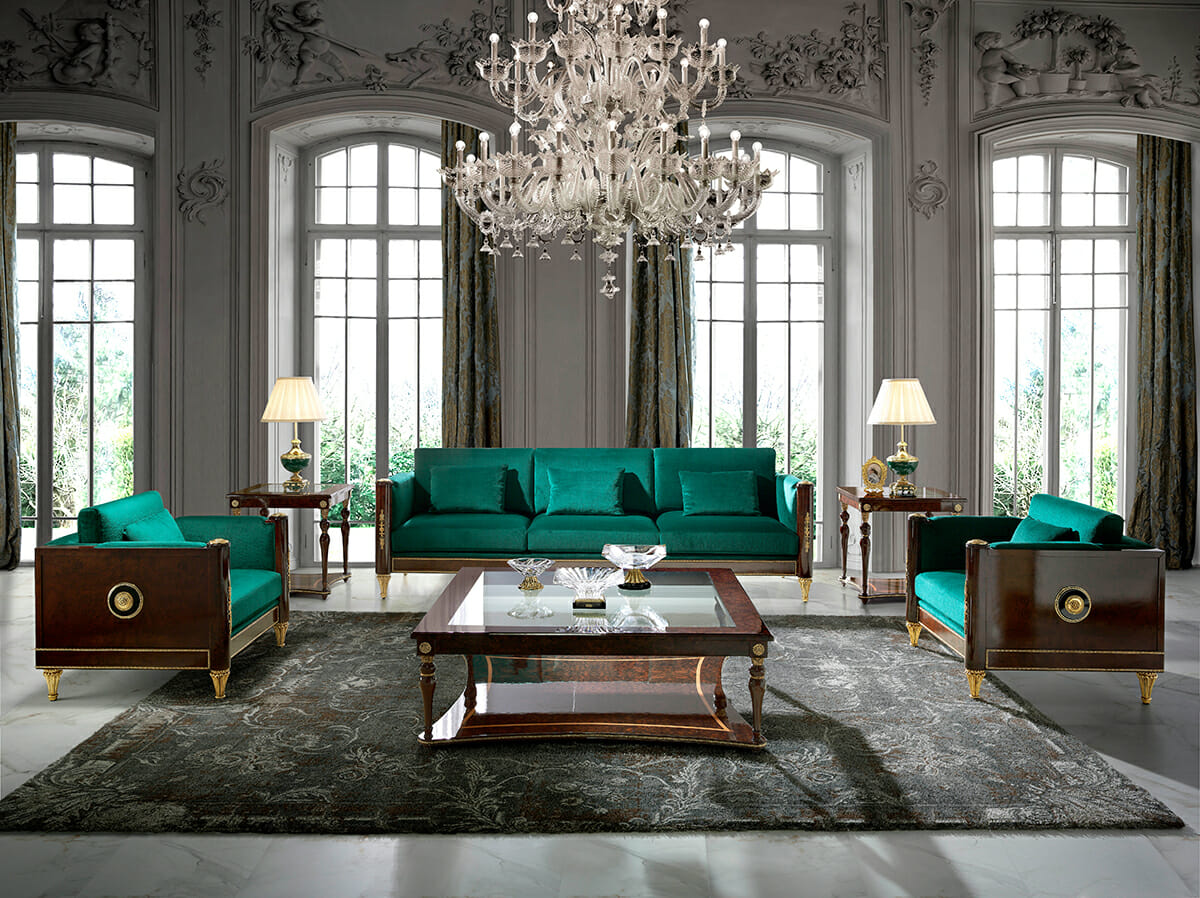 PALACE living room | SOHER
Other collections of the brand, such as the RITZ and PALACE, feature a more classic appeal that transcends contemporary trends to bring an aristocratic aura and gran style to the most exclusive spaces and interior schemes.

For more information: www.soher.com