WAYFAIR and FURNITURE FROM SPAIN strengthen their collaboration in the e-commerce market
December 16 / 2020
With very important increasing sales through on -line channels in the last months, manufacturers and pure players are more and more dynamic providing new proposals to its customers. Spain has a powerful furniture industry and a big part of its production and exports are sold in Europe.
Here we interview Mr. Martin Reiter, Responsible for Wayfair´s Europe Business. Find facts, keys and future plans of one of the most important Furniture distributors.

Can you tell us a little bit about Wayfair and why Spanish suppliers should be aware of you?
Wayfair is quite simply a successful distributor: we are one of the world's leading online destinations for home. We have managed to generate thirteen billion dollars in revenue in the past year, after just 16 years of existence, and currently employ over 16,700 people. You do not need capital investment in sales teams, operations or physical presence in the UK or Germany to sell your products there. Wayfair's end-to-end platform model helps suppliers across all European markets access a robust ecommerce infrastructure, including fuss-free drop shipping.
In which countries is Wayfair active today? And on which products?
We are a global company: Customers across the US, Canada, UK and Germany can select from our assortment of more than 18 Million products. Our 12,000 supplier partners come from all over the world, more than 3,000 of them are located in various European countries. Speaking about Europe, we recently hit a run rate Net Revenue of more than B for Germany and UK and we've barely scratched the surface of the total addressable market of 3 billion in Germany and 9 billion in the UK, as customers continue to make the shift to online. In terms of products it's our ambition to offer the broadest selection around home to our customers.
What do suppliers need to partner with Wayfair and sell products to German and UK customers?
My advice is simple: If you're looking to expand your market presence in the UK and Germany, becoming a Wayfair supplier will help drive your online sales while taking all eCommerce work off your shoulders. Whether you're a large-scale Spanish manufacturer or a small business, we've helped suppliers with and without storefronts across all EU markets access fuss-free drop shipping, red carpet merchandising, brand curation and powerful promotions and marketing without any capital investment in sales teams, operations or physical presence in the UK and DE. If you follow our "recipe for success", growth will surely follow!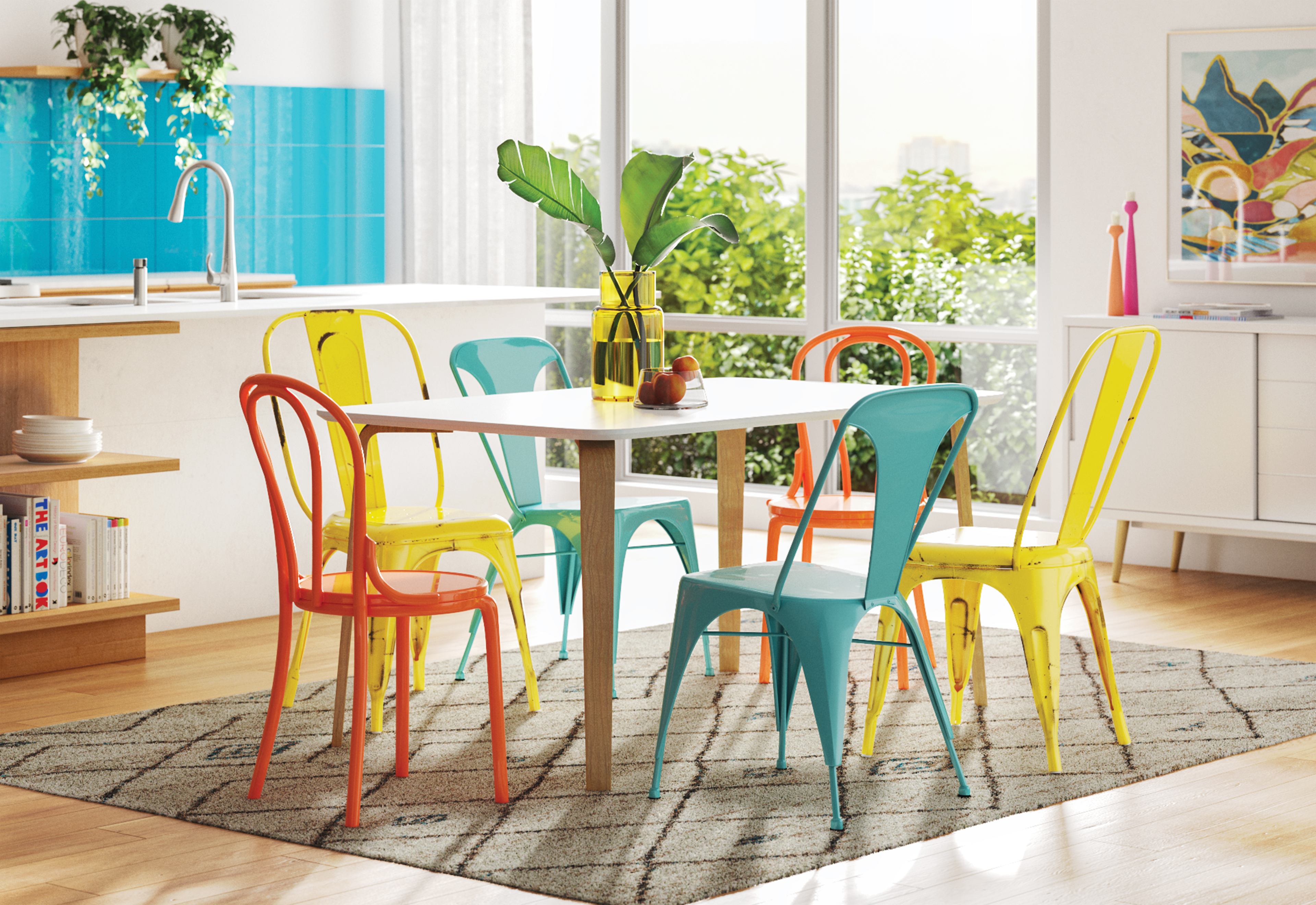 What are the strategic next steps in Europe?
We're striving to be the leading player in the homeware industry. Next to further strengthening our infrastructure we're constantly fostering the collaboration with our supplier partners, expanding into new categories like plumbing, hardware and renovation, making it easier than ever for customers to shop for all their homeware needs in one place, while offering a new, high-growth distribution channel for suppliers.
Let's talk about the excellent results recorded by Wayfair in the second quarter: how do you analyze the situation? What is your view on the future of retail in general?
Our Q3 results were formidable: International's net revenue increased 25.9 million, up 66.7% YoY. Today we have over 28.8M active customers worldwide and our repeat rate is on a great trajectory, with repeat customers placing 71.9% of total orders this last quarter. We believe that we are uniquely positioned to meet unprecedented demand due to our scale and the strategic investments we've made over the years. Ultimately though we have been speaking about the future of online Home & Living for a number of years.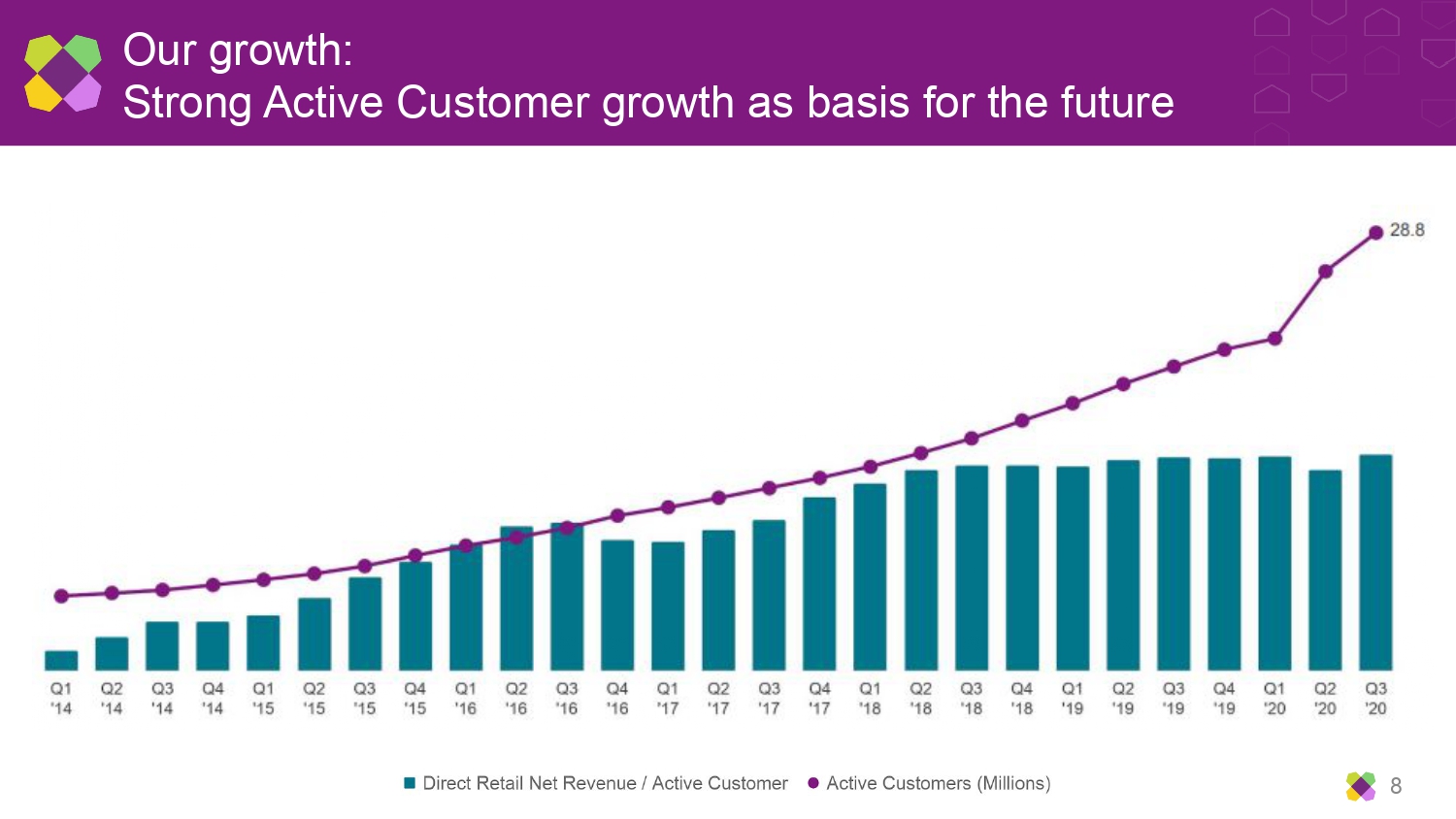 How did Wayfair perform throughout the COVID-19 period so far?
This complex COVID-19 period has enhanced our already close alliance with our suppliers – 3,000 of which are based across Europe. We immediately kicked off a series of communications with suppliers, shared real-time guidance that enabled them to remain open and operational and we also shared best practices around new safety measures. The extraordinary circumstances highlighted the attractiveness of Wayfair's value proposition to our customers and many people turned to online shopping for the home a lot of them for the first time.
During Q2 alone the number of active customers grew globally by 51% – new and loyal. We're effectively meeting peak demand not just for a few days or a short holiday period, but consistently over the course of a full quarter and in all markets. Our proprietary logistics network, tech infrastructure and customer service make it possible.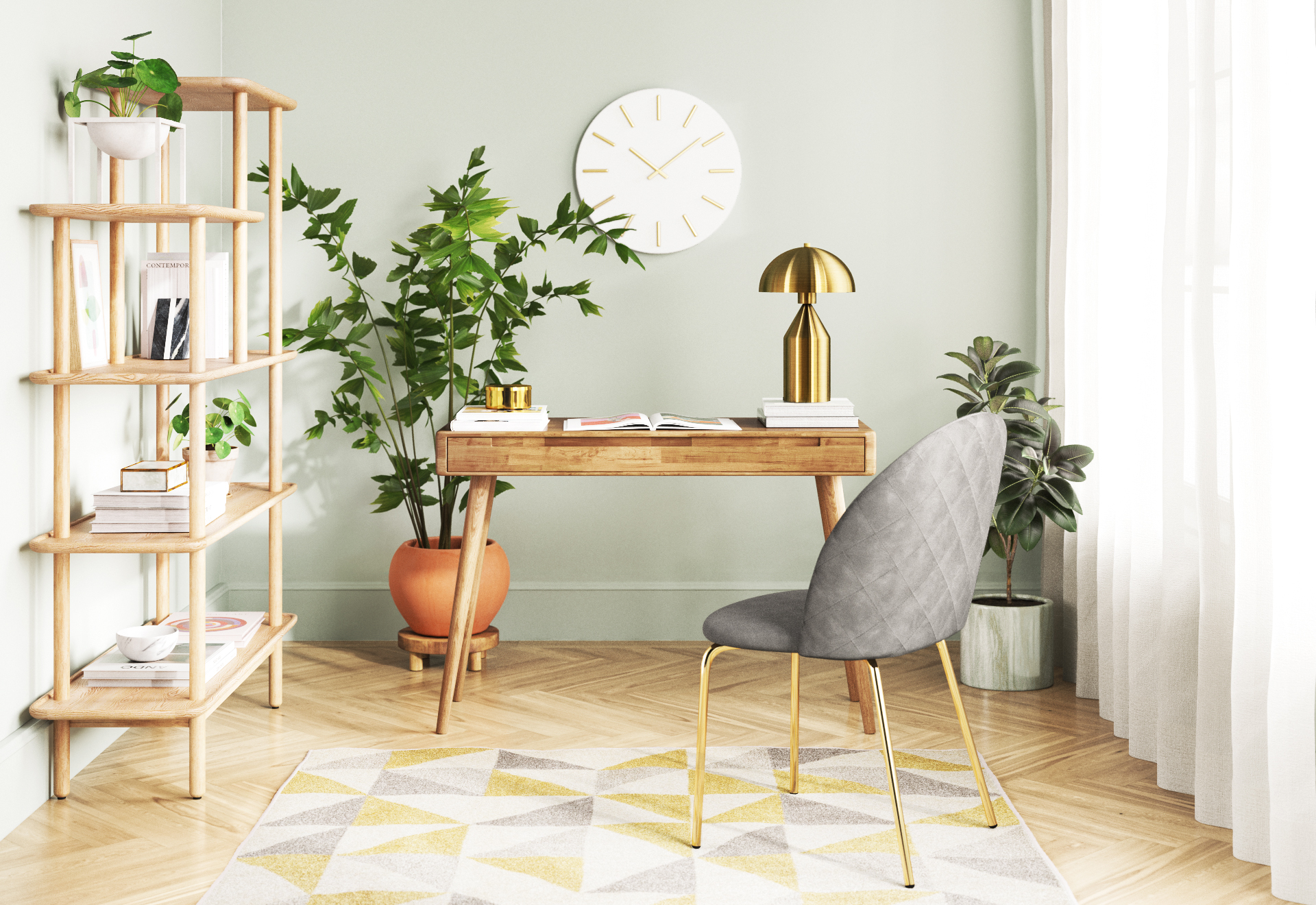 Is there a typical company profile to become a Wayfair supplier? How do you respond to those who might find themselves hampered by the logistics aspect?
There is no typical profile. The scale, in particular, is absolutely not an obligation. Wayfair seeks to expand its panel of manufacturers, so each company signing slightly "specific" products has its chances … We reach millions of people, thanks to the multitude of logistics solutions we offer. A supplier can either deliver to Wayfair's warehouses, or Wayfair picks up the goods at the supplier. New suppliers usually start with a drop ship model: even if the lead times are longer, it's a good way to start. With our logistics solution Castlegate suppliers can also position stock close to the customers without investing in physical assets. This is not only convenient for the supplier but also for the customers that experience shorter delivery times.
What makes Spanish suppliers stand out, do you see Spain-specific challenges and opportunities?
Spanish suppliers bring a diverse and unique selection to Wayfair. The distinct style of the products from Spanish suppliers, both manufacturers and importers, fulfills the needs of a certain share of our customer base not offered by anyone else. On the other hand, Wayfair offers access to the two biggest eCommerce markets in Europe and is constantly optimising the delivery for Spanish suppliers, both through dropship and the fulfillment capabilities within our own logistics network. There's also a huge opportunity in Spain to increase awareness of how Wayfair works and how suppliers outside Germany and the UK can collaborate best with us.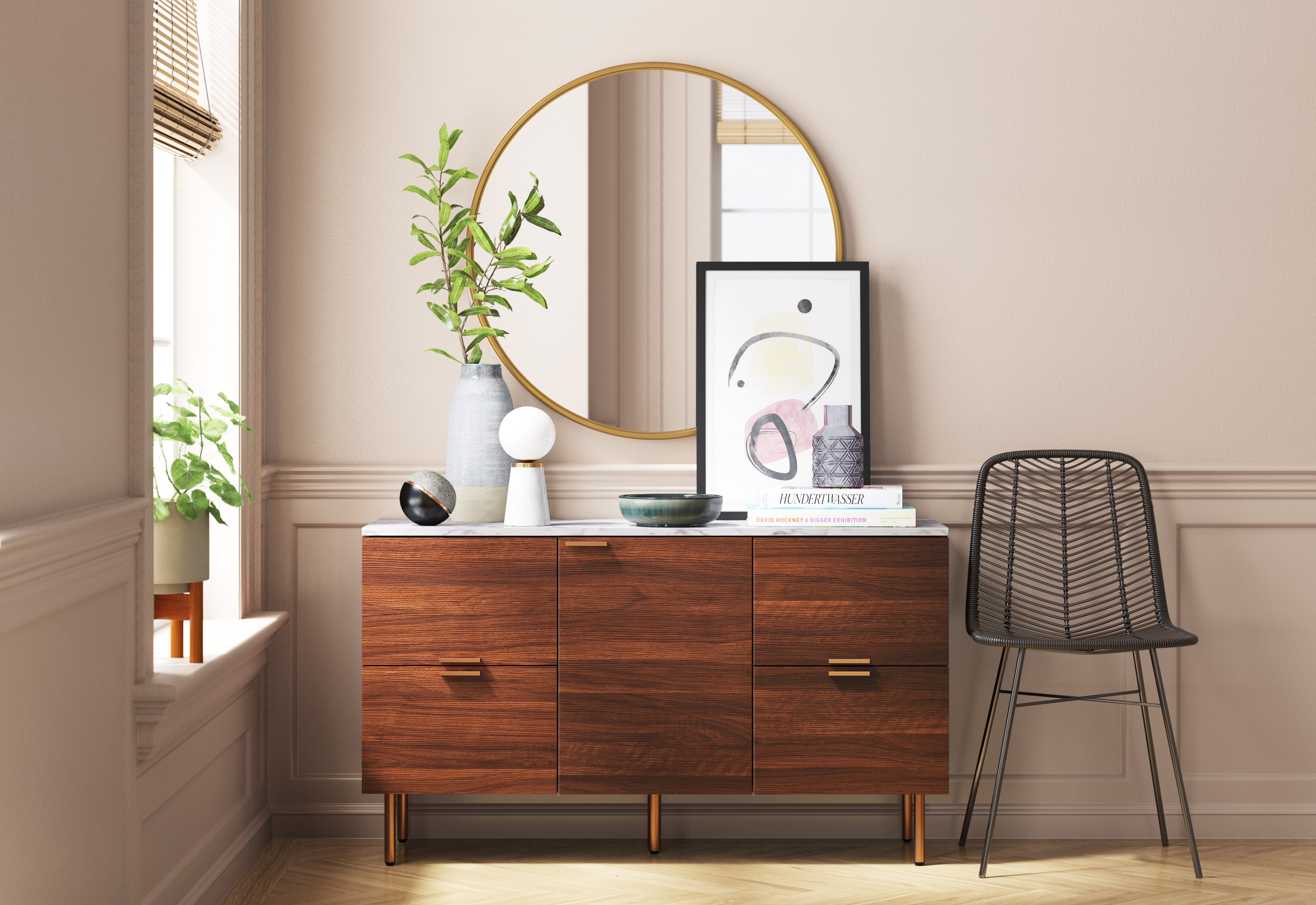 ANIEME – Spanish Furniture Association – and Wayfair have been collaborating with each other for a while and have established a strong relationship in order to improve the sales and services in different markets. How can Anieme's and Wayfair's collaboration help clients to find new offers, products and brands?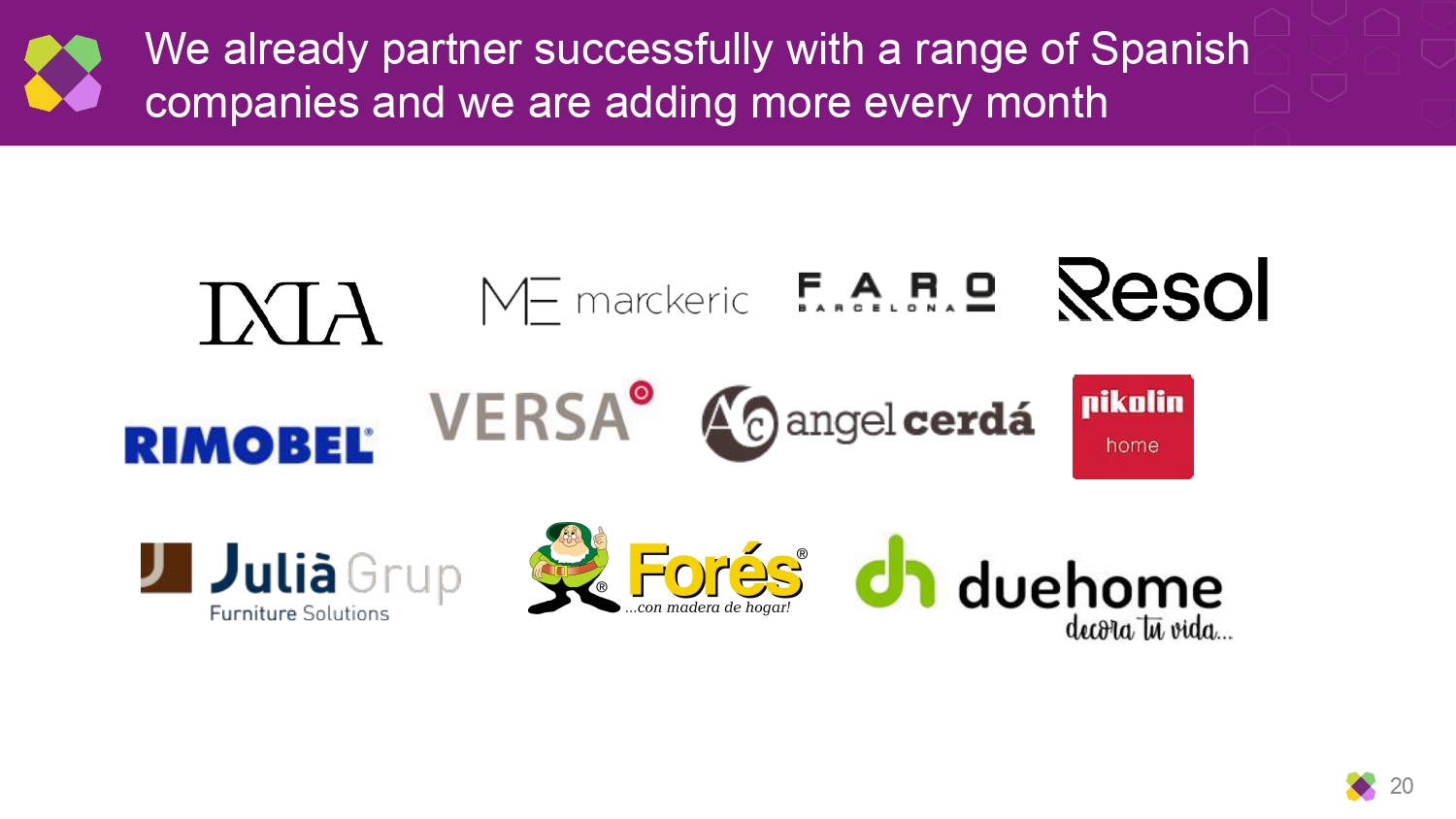 Anieme and Wayfair have been in contact for several years and have contributed to the introduction of the Spanish offer in the market through meetings in Valencia as well as through Wayfair's customer service and with International Fairs where the main Spanish suppliers expose.
Both companies are aware of how fast paced the online market is and we believe that together we can promote sales and support Spanish suppliers to access new markets.

If this is of interest to you feel free to contact Rebeca ([email protected]) or Inma Rey ([email protected]) from ANIEME or Wayfair at [email protected] and we can share further information to all companies who wish to introduce themselves to Wayfair. 2021 will be a decisive year to boost sales from new and innovative Spanish companies.
About Martin Reiter
Vice President and Head of Wayfair Europe Business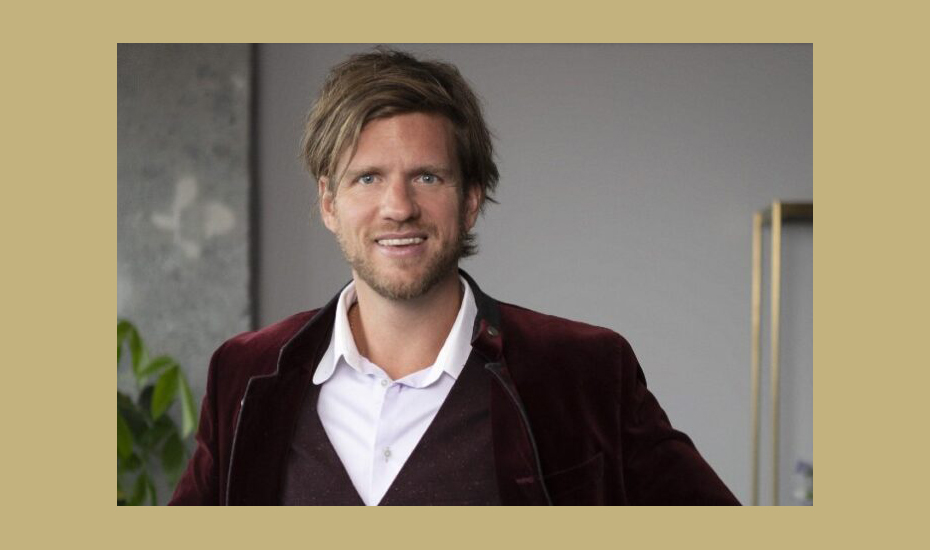 Martin is Vice President and Head of Europe at Wayfair, with responsibility for the overall European business across all functions. Prior to his current role, he led a number of key initiatives which included setting up the European promotions and marketing divisions. Before joining Wayfair in 2014, Martin built out the international operations for Airbnb, spanning 40 countries on 4 continents. He also previously held senior international leadership roles at Groupon. Martin started his career at McKinsey and Company after graduating with a Master's degree in Economics, Law and Philosophy from the University of Graz in Austria. A fan of opera and culture, Martin speaks several European languages including English, Spanish, French and German.