Foodcourt Plaza Carso
Ciudad de Mexico, Valle de Mexico, Mexico
Typology:

Restaurants & Cafés
Plaza Carso is the largest mixed-use real estate complex in Latin America. It encompasses three towers of world-class corporations from different commercial sectors.
The foodcourt, located on the second floor, serves part of the people who work in the offices, as well as visitors to the shopping center, museum and aquarium.
It is a large dining area in which our MÓNACO tables, in taupe color, have been combined with our best seller, the FADO chair. This chair has been combined in 4 colors, olive green, aquamarine, sand and mustard, giving the space a very cozy touch of color. For this project we have also used the URBAN high tables combined with the ATTIC stools, always using the same tones, taupe for the tables and olive green, aquamarine, sand and mustard for the stools.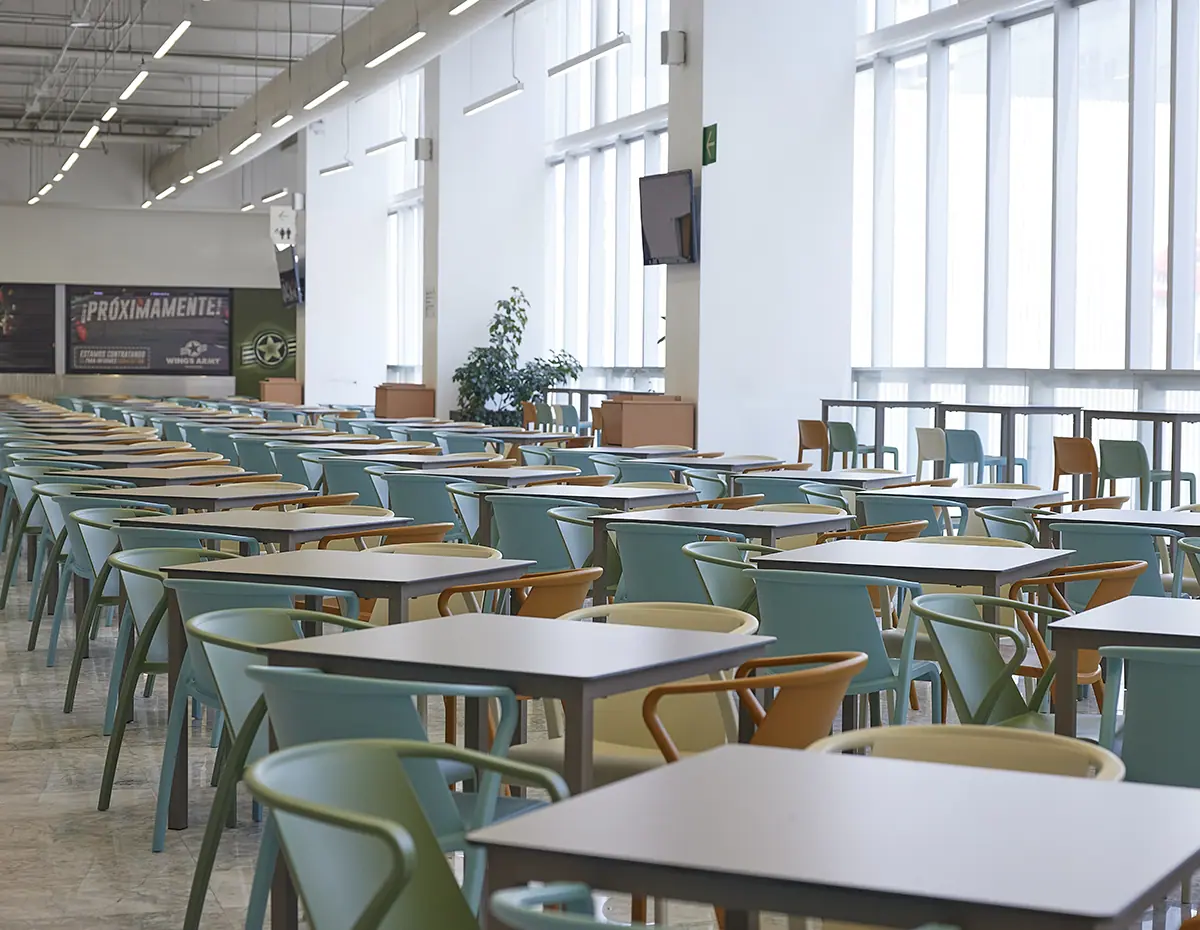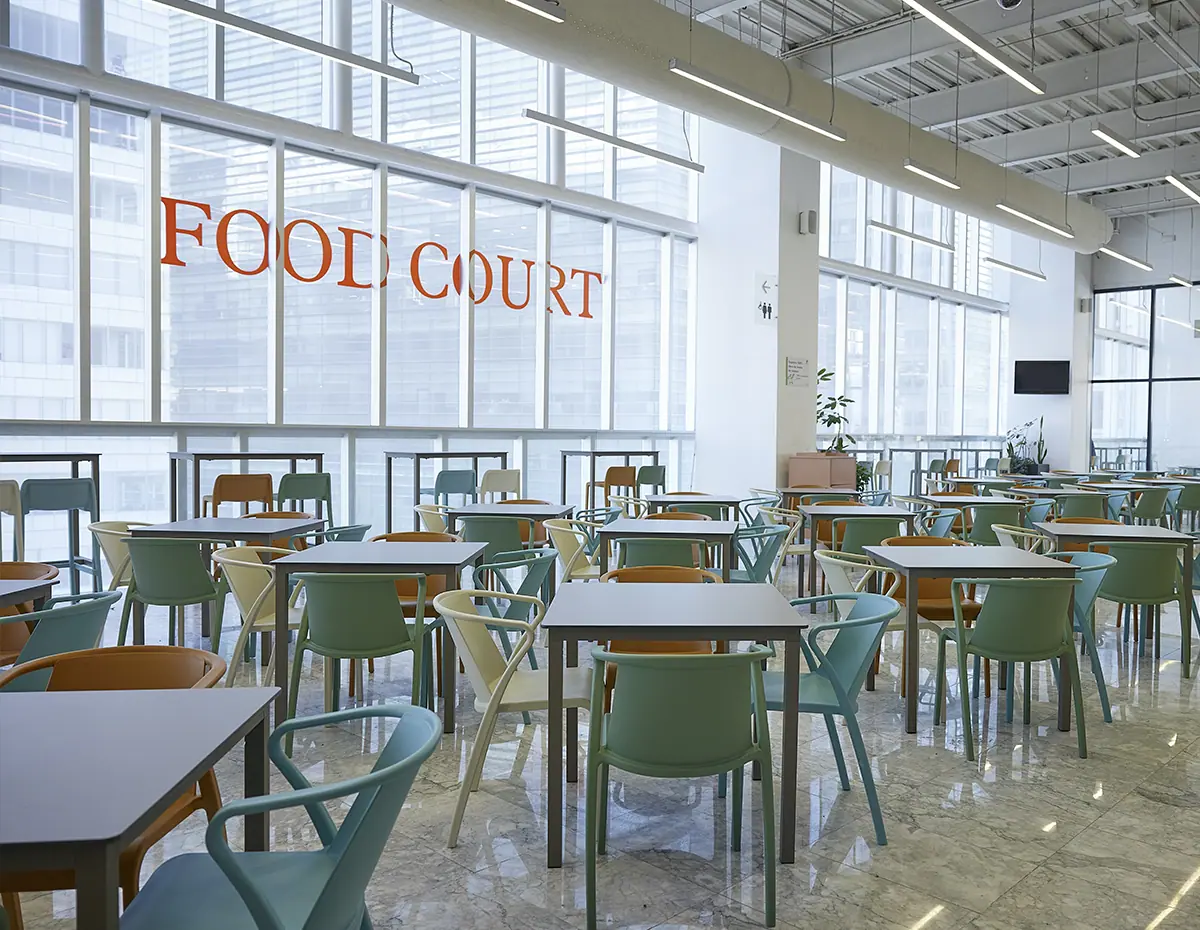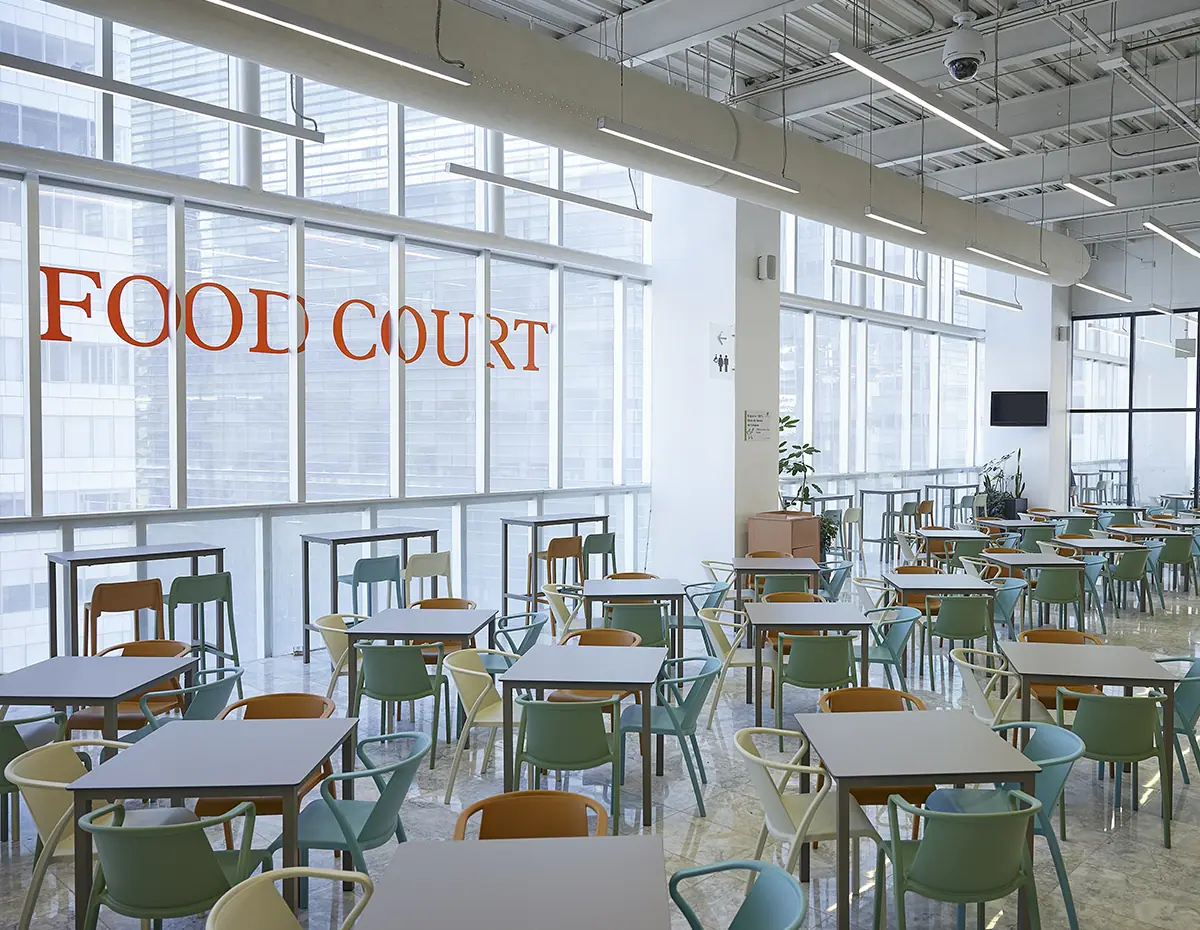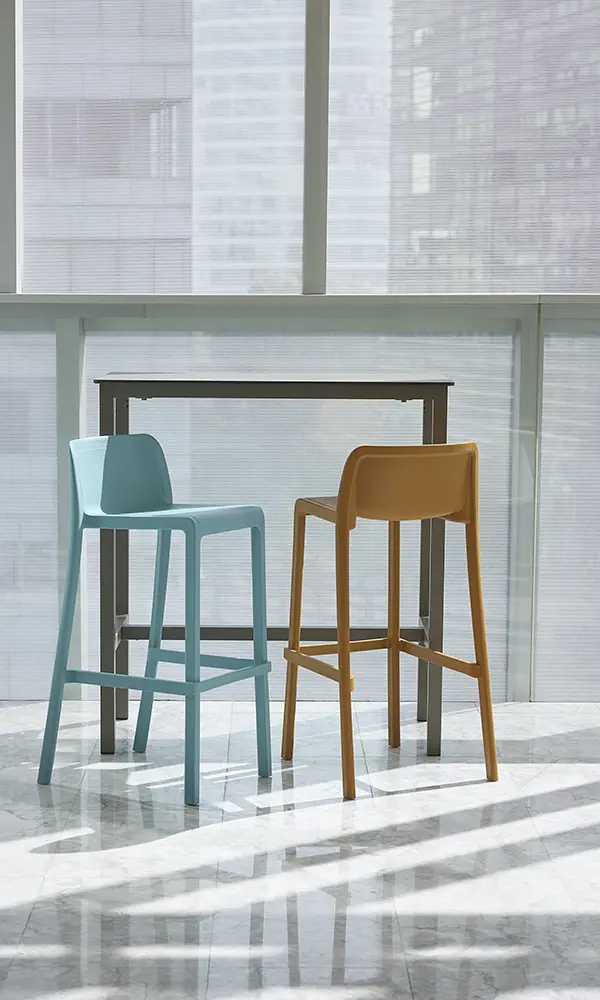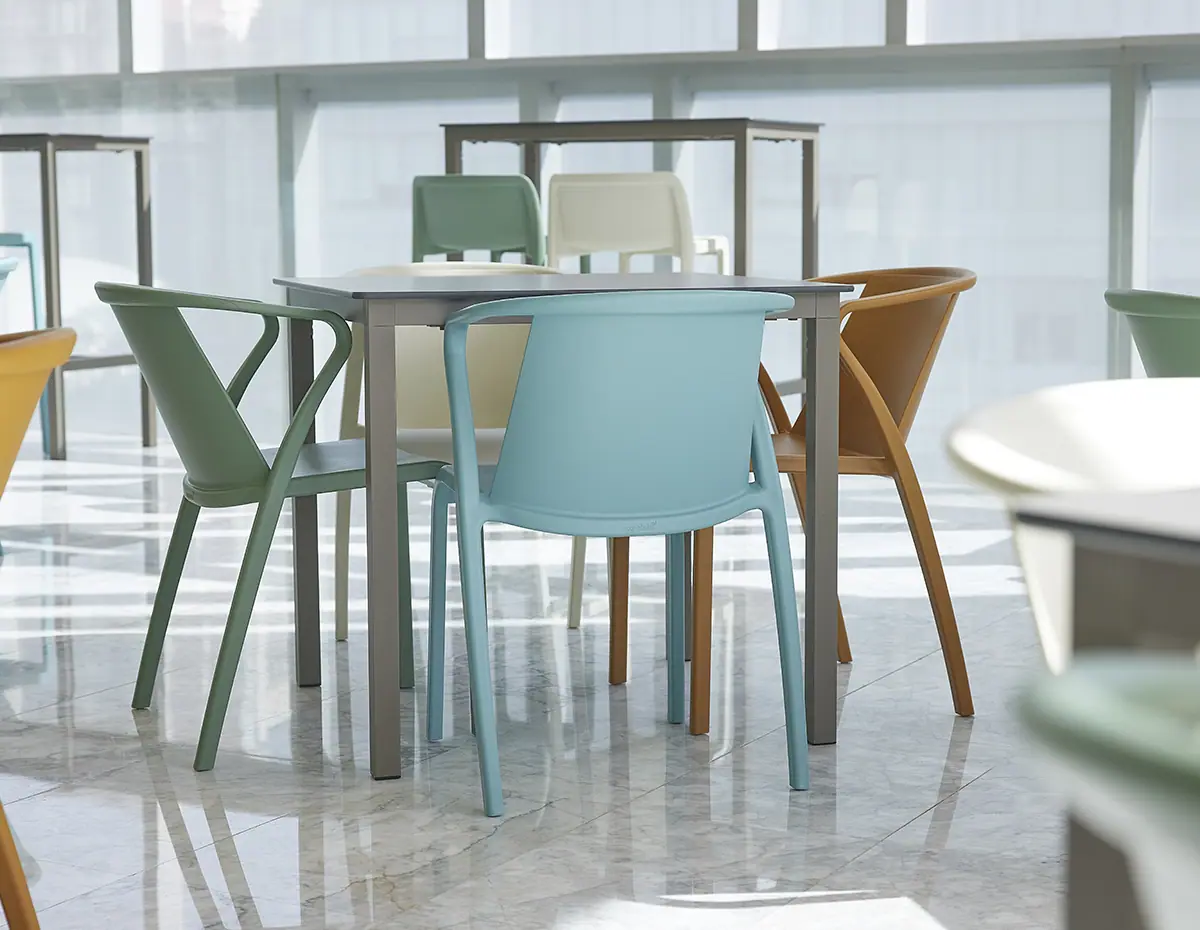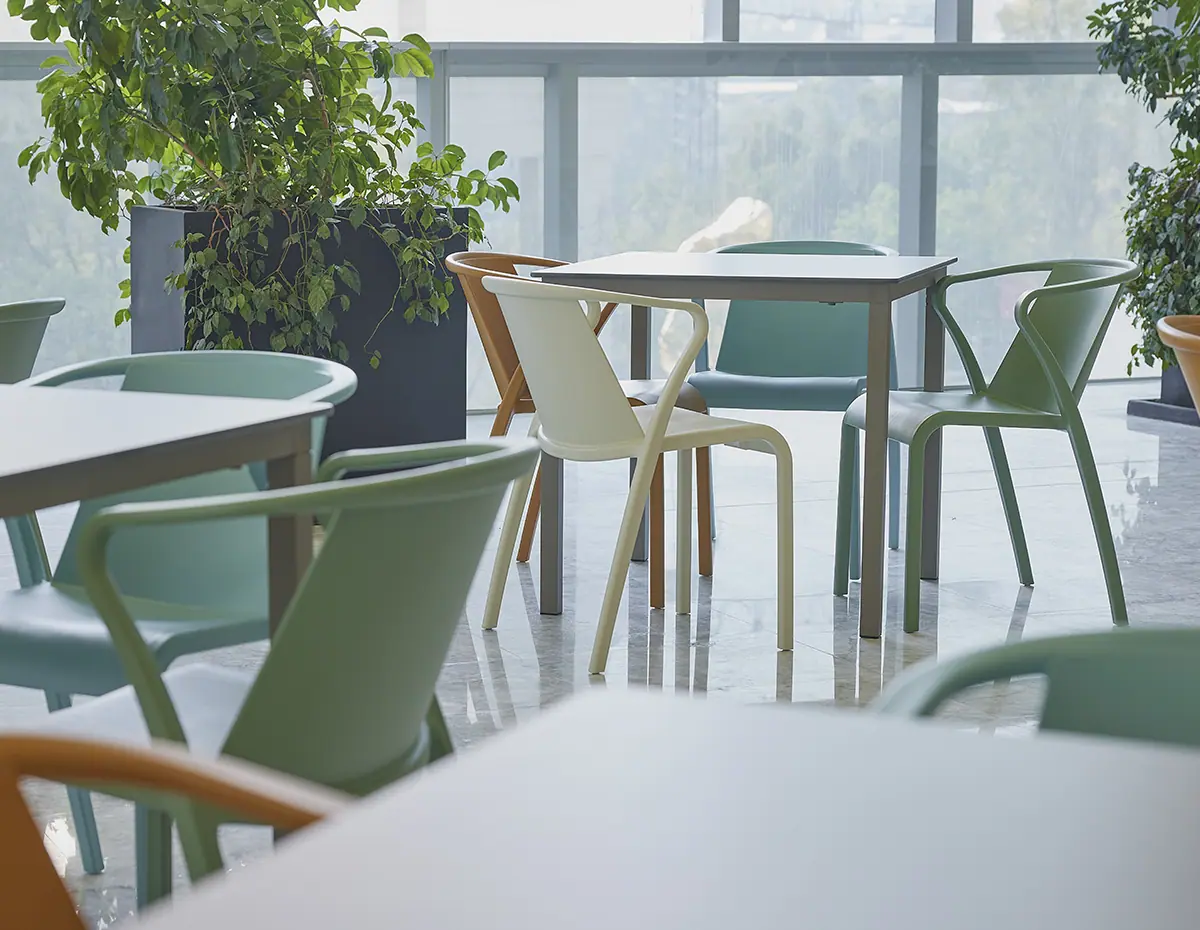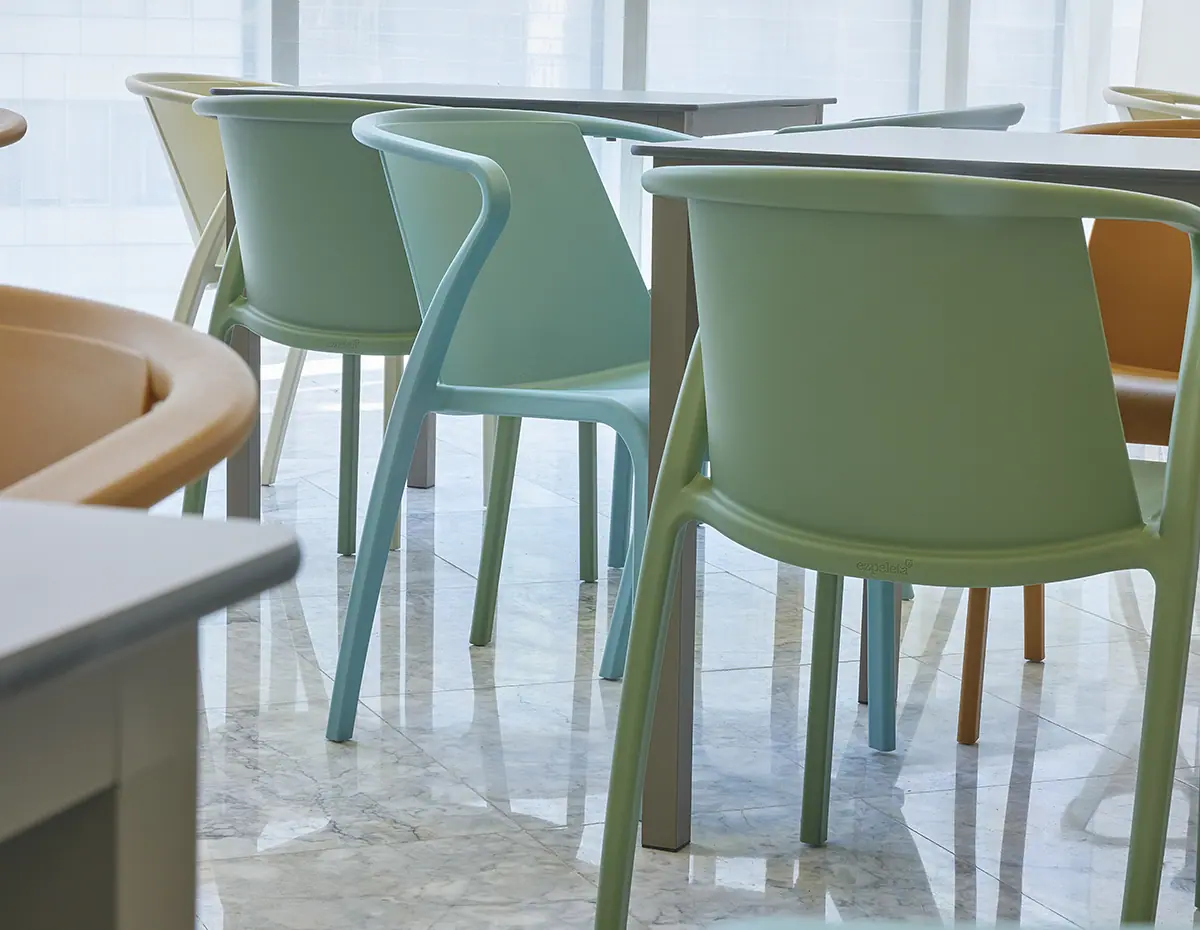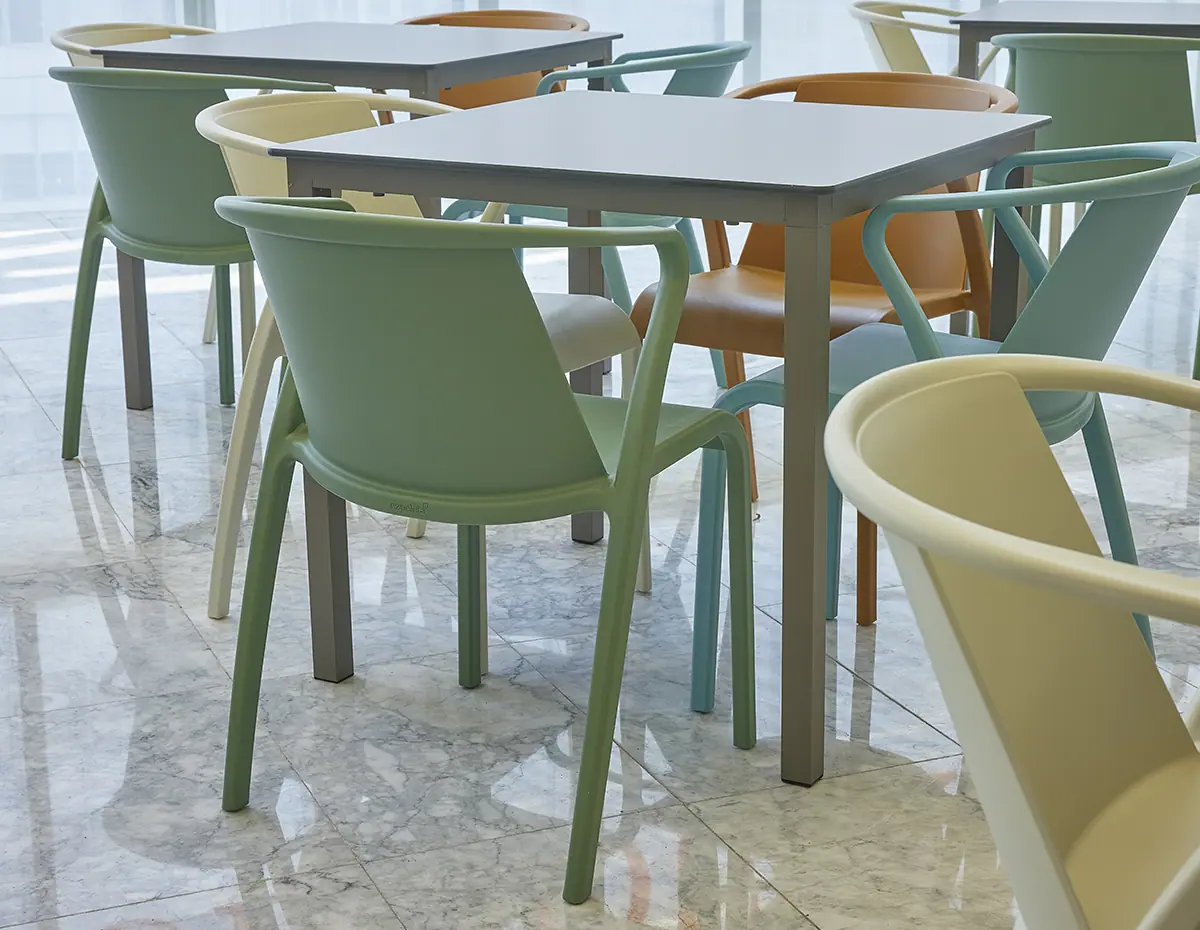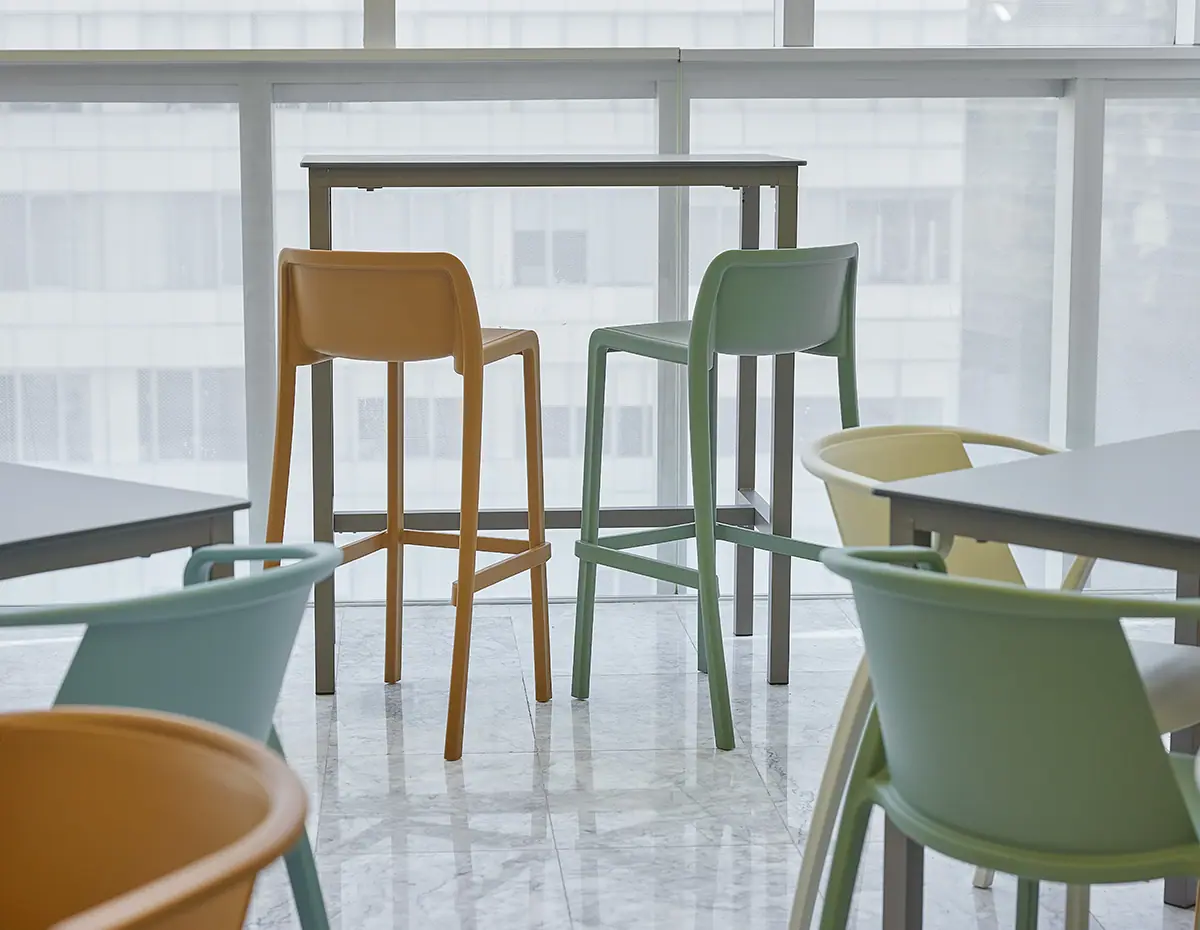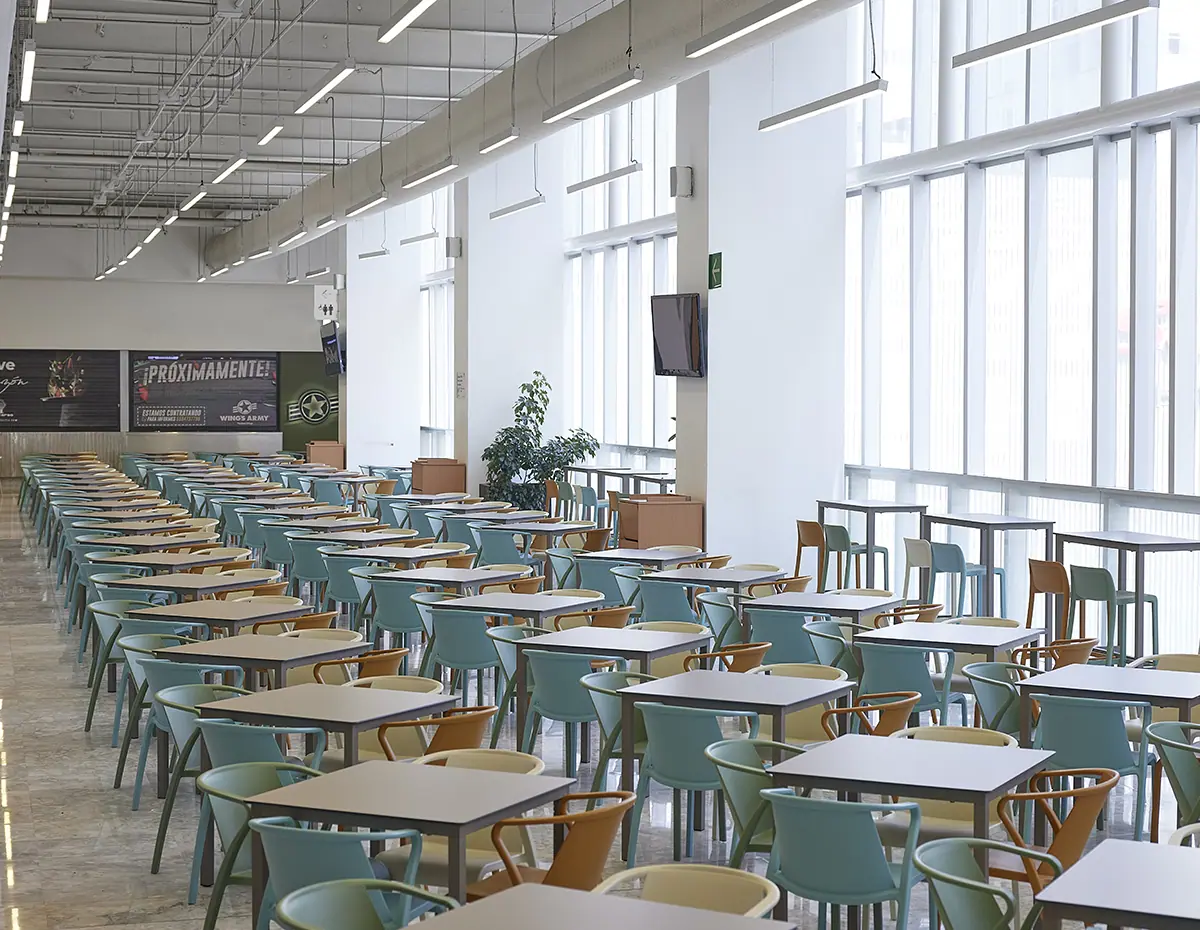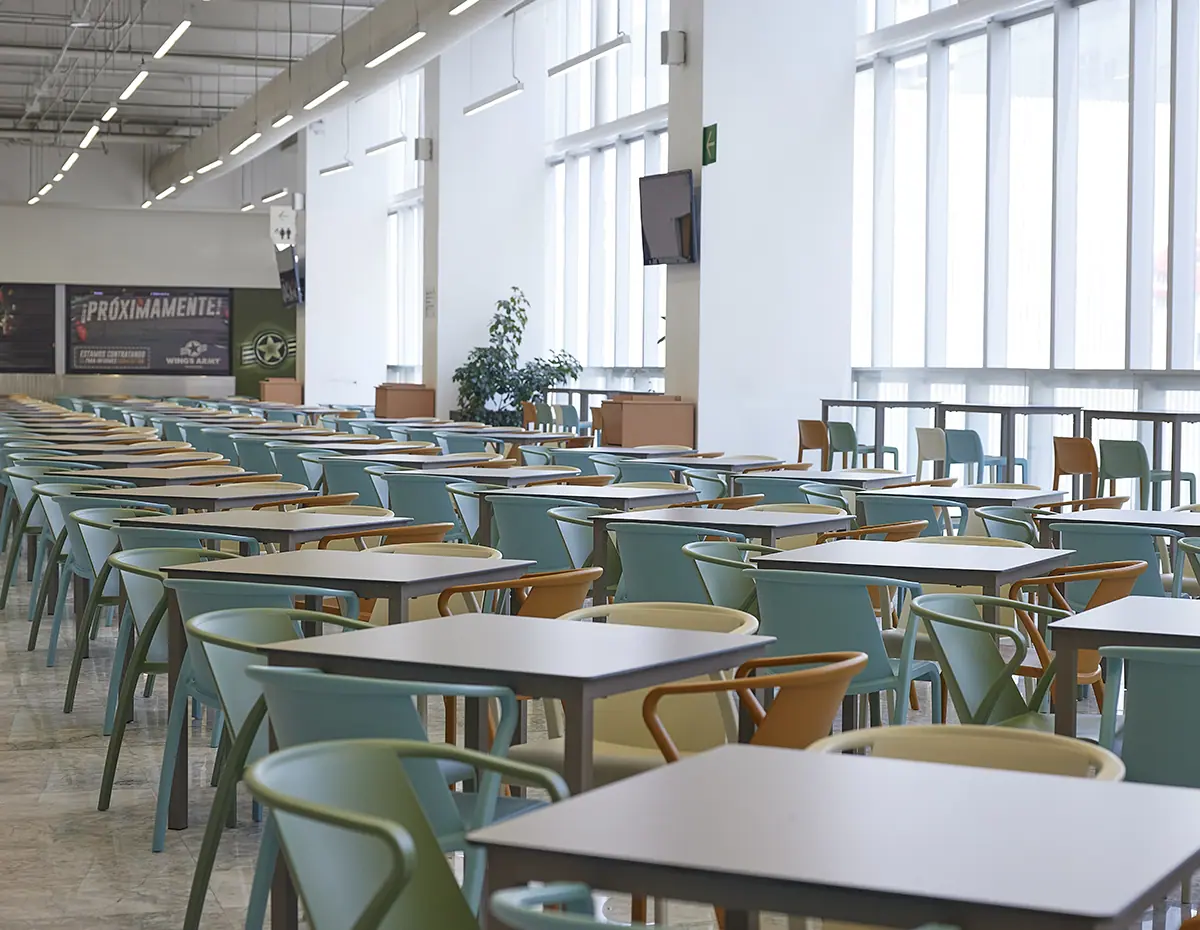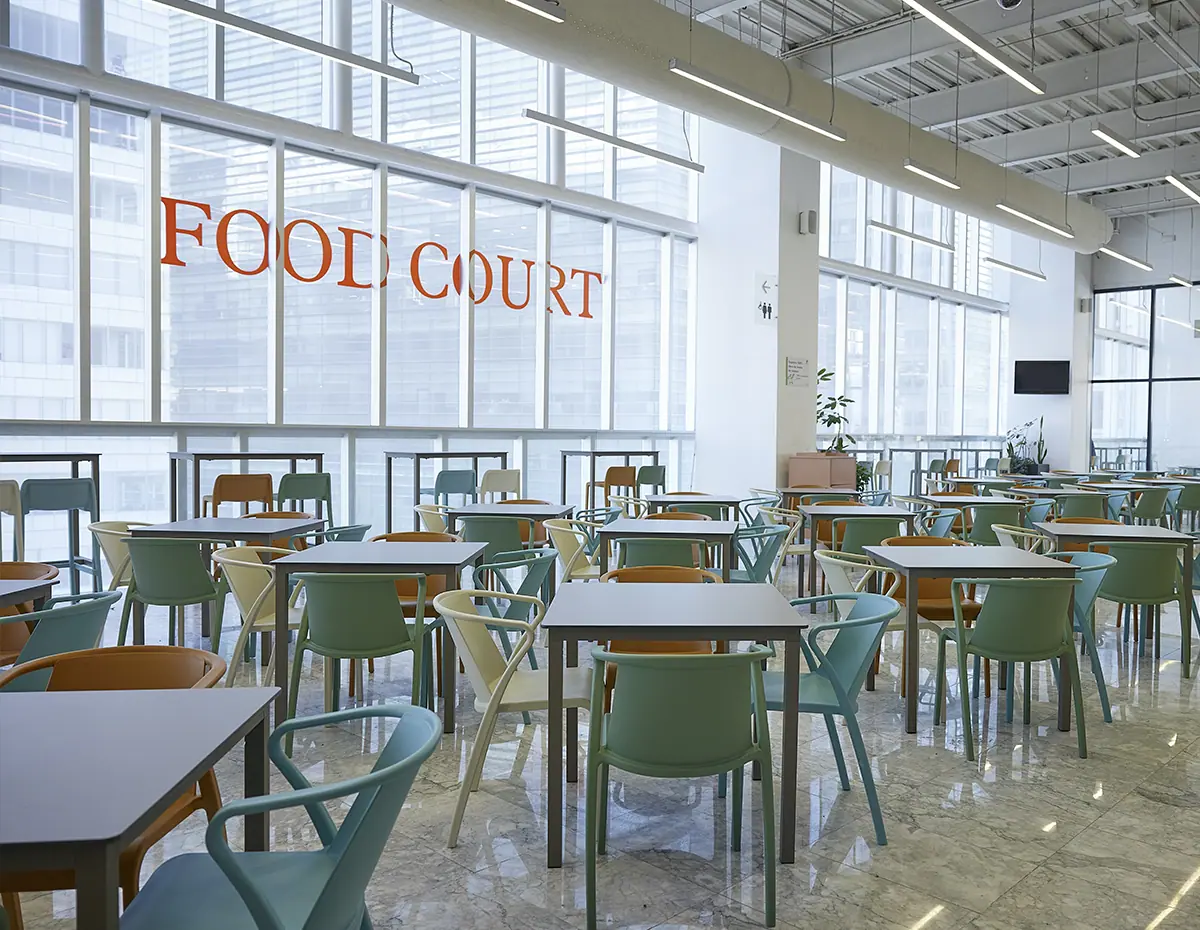 OTHER PROJECTS OF THE BRAND