AKABA, furniture for collectivities that connects with people
October 25 / 2021
AKABA, a company specialising in the manufacture of furniture for public spaces, was founded in the Basque Country with the idea of creating collaborative spaces that invite people to converse, interact and create as a team. With this aim in mind, its products are the result of the fusion of design and art. Pieces that stand out for the quality of the noble materials with which they are made, for their personality, durability, and comfort.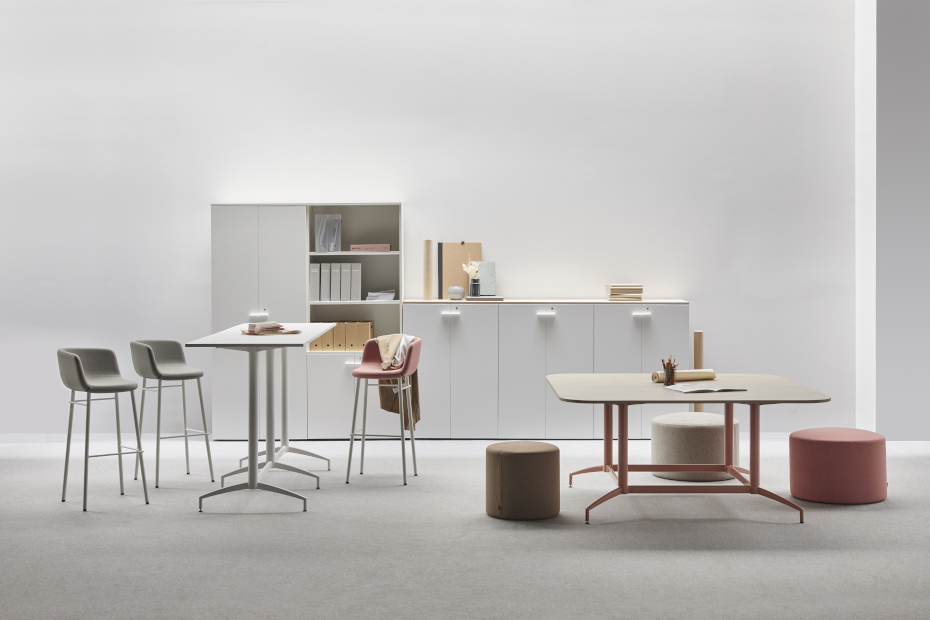 AKABA collections
Flexible collections with a timeless aesthetic that adapt to a wide range of sectors. Whether they are offices, rest areas, public spaces or learning environments, the firm AKABA has a wide range of furniture that seeks social encounters, starting with the individual in mind. Spaces with a human dimension that allow teams to connect, collaborate and contribute.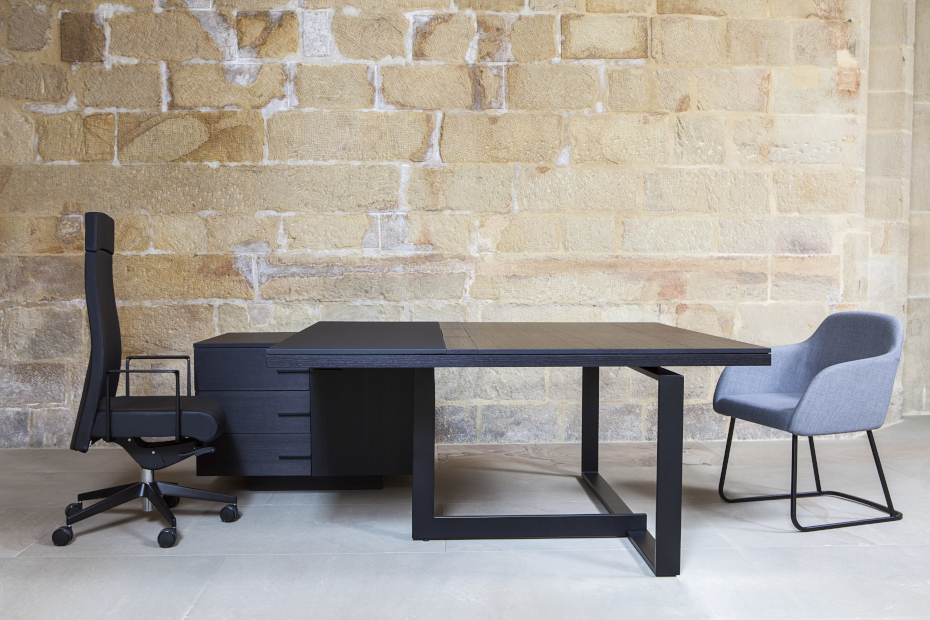 BAT EXECUTIVE table | Francesc Rifé | AKABA
With designers such as Francesc Rifé and Jorge Pensi, Akaba presents its new products for 2021, including the following pieces….
KABI ARMCHAIR. Designed by Pensi Design Studio
Pensi Design Studio extends the KABI family with the new KABI ARMCHAIR. It is a cosy armchair with upholstered armrests available in different variants to adapt to all kinds of spaces: with office base, wooden legs, swivel base, steel legs and, finally, the 4-legged option.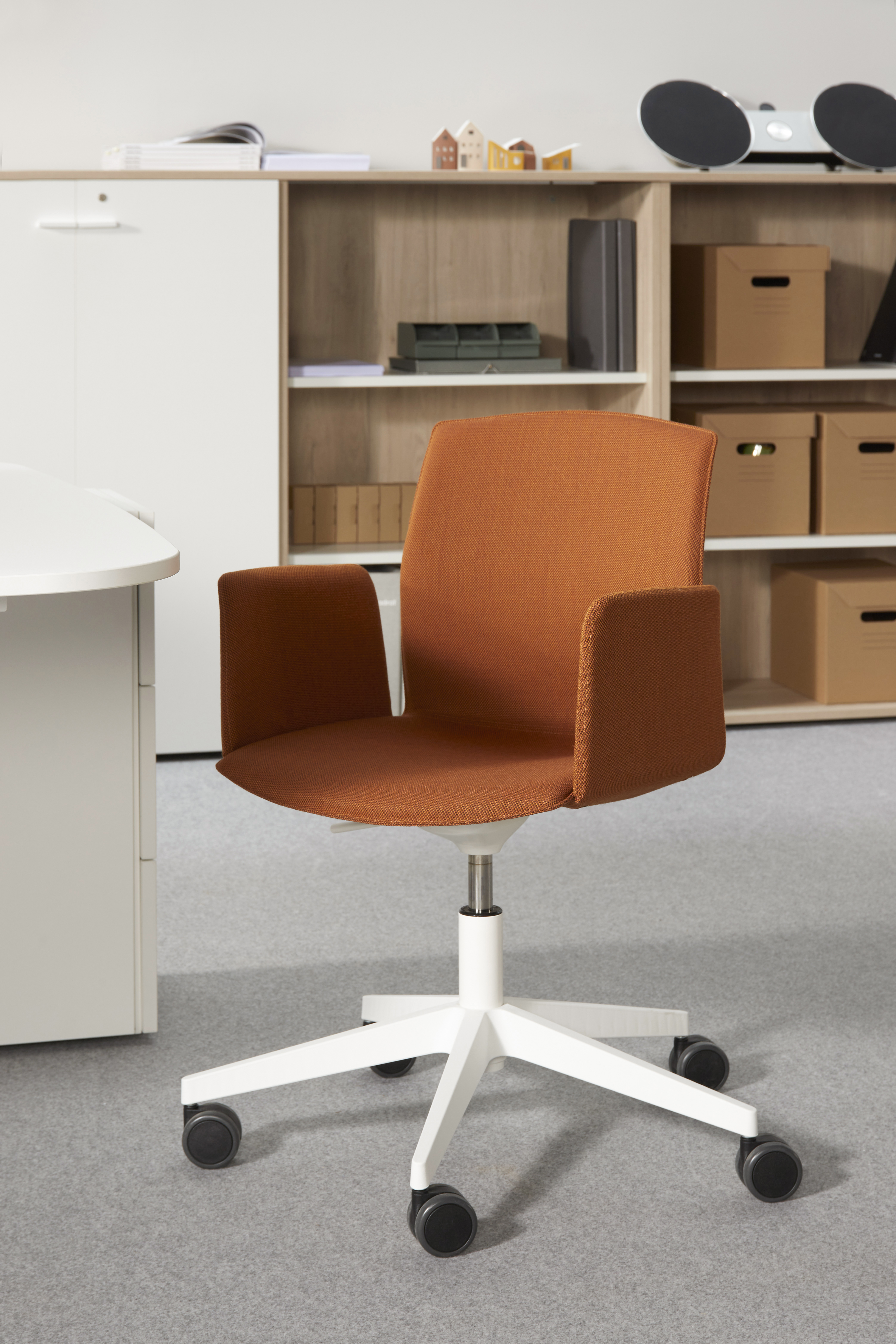 KABI ARMCHAIR | Pensi Design Studio | AKABA
AKABA also has the KABI chair in this collection. Although light in appearance, it is essentially a strong and resistant piece that can be used intensively in a wide variety of spaces. Thanks to its adaptability, this model has been used to furnish the cafeteria, library and meeting room of the Faculty of Humanities and Education Sciences (HUHEZI) at the University of Mondragón in Guipúzcoa (Spain).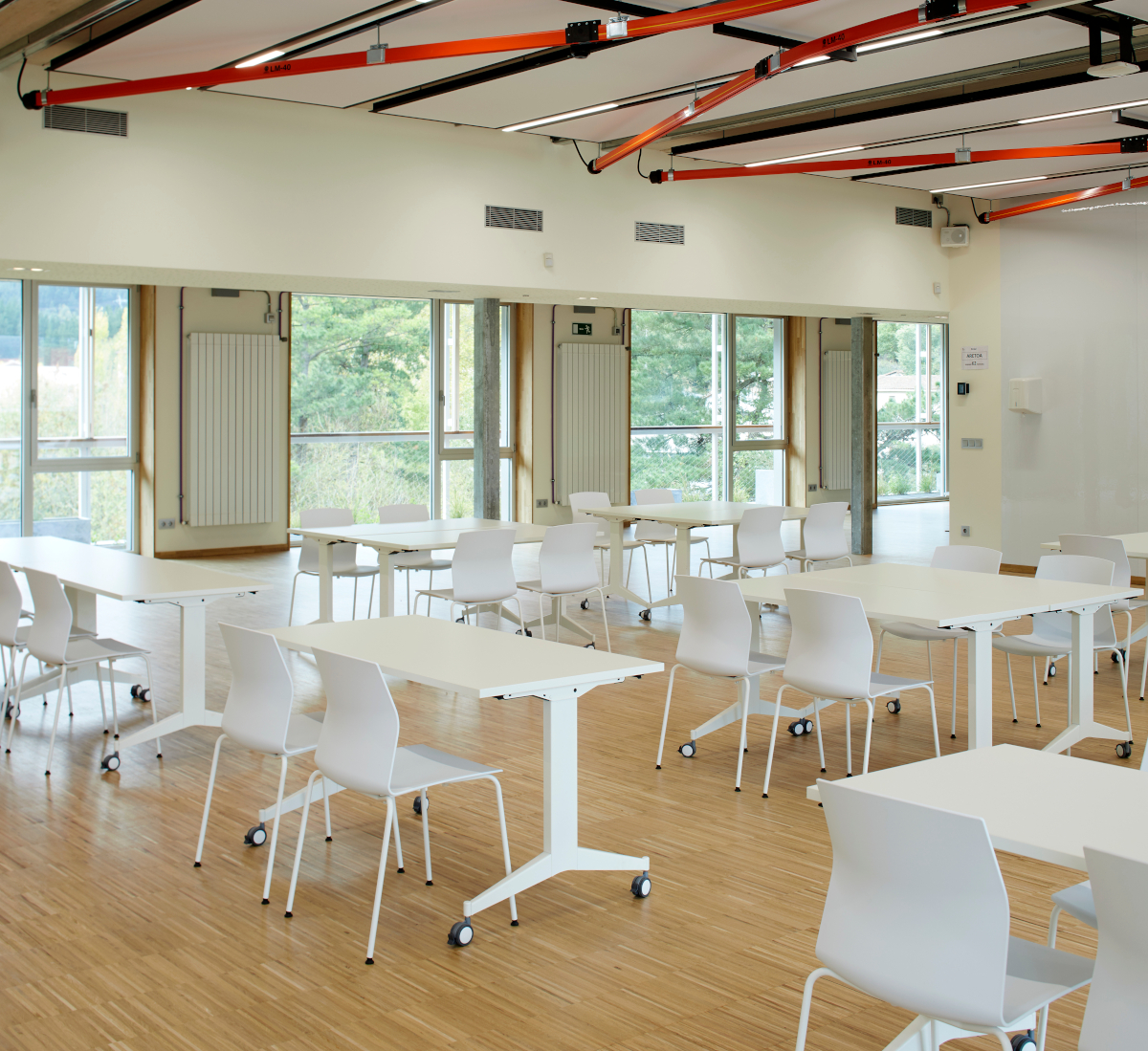 KABI chair | Facultad de Humanidades y Ciencias de la Educación (HUHEZI), Guipúzcoa (Spain) | AKABA
CARMA table. Designed by Pensi Design Studio
Designed by Jorge Pensi, the CARMA table adapts to all types of spaces, thanks to its wide range of compositions, shapes, and dimensions (4 heights available and different top shapes: round, square, barrel, oval or trapezoidal). These tables make it possible to create original meeting corners, both in meeting rooms and coffee corners.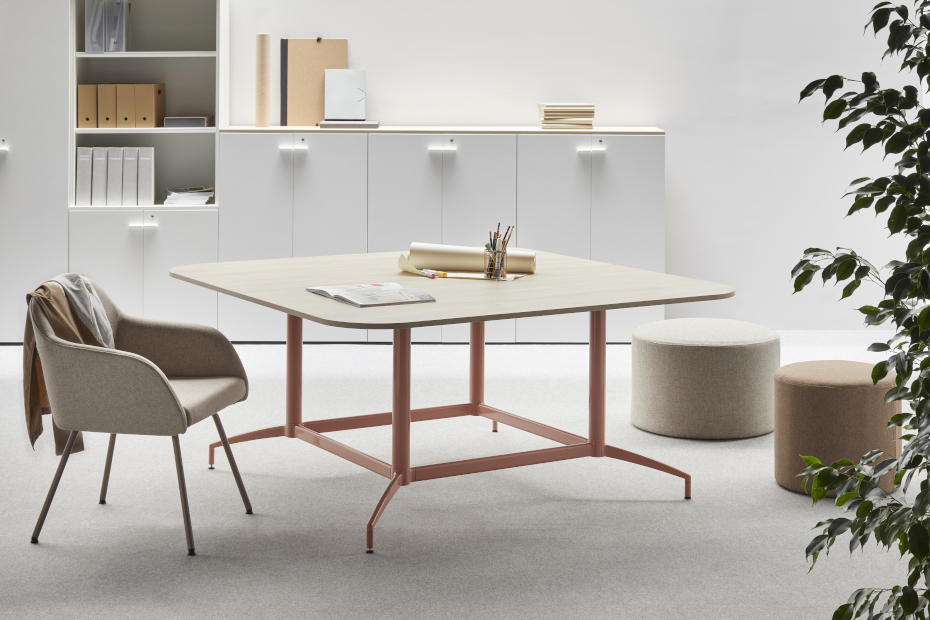 CARMA table | Pensi Design Studio | AKABA
GORKA chair. Designed by Pensi Design Studio
This is AKABA's iconic piece, its best seller. Jorge Pensi created this highly designed, ergonomic, and customisable chair that can be used in all types of interior projects, both in public spaces and in offices and residences. The structure of the GORKA chair stands out for its soft lines that subtly converge, framed by the aluminium of the sides and base. Gorka is available in 3 versions that adapt to the needs of each space: Gorka, Gorka XL and Gorka Lounge. Classic elegance, timeless design.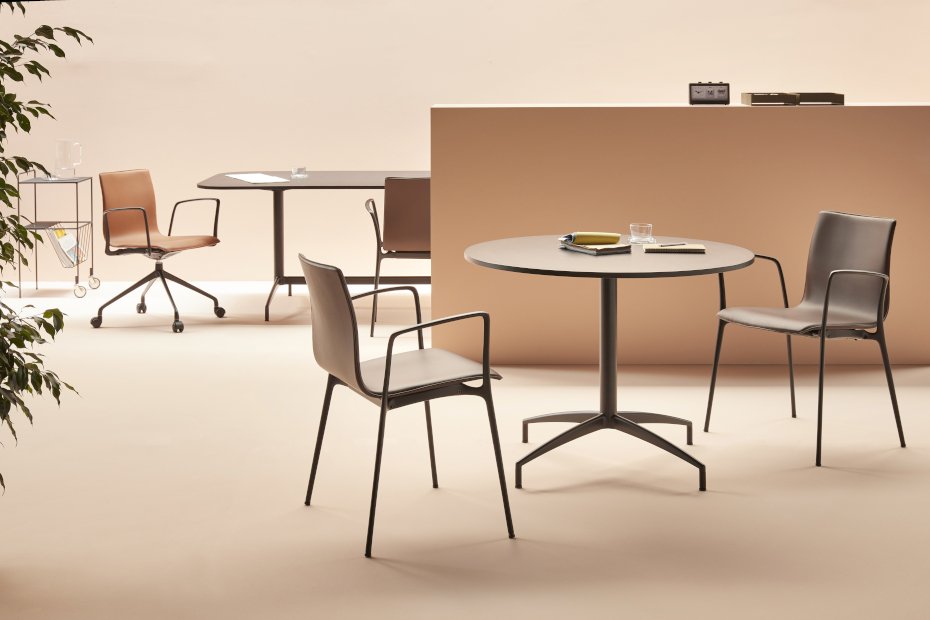 GORKA chair | Pensi Design Studio | AKABA
BAT OFFICE table. Designed by Francesc Rifé
BAT OFFICE is an original and practical system of tables for workstations, meetings, and management offices. Design, style, and functionality go hand in hand in this collection of desks that stands out for the wide variety of compositions, finishes, and accessories that can be combined.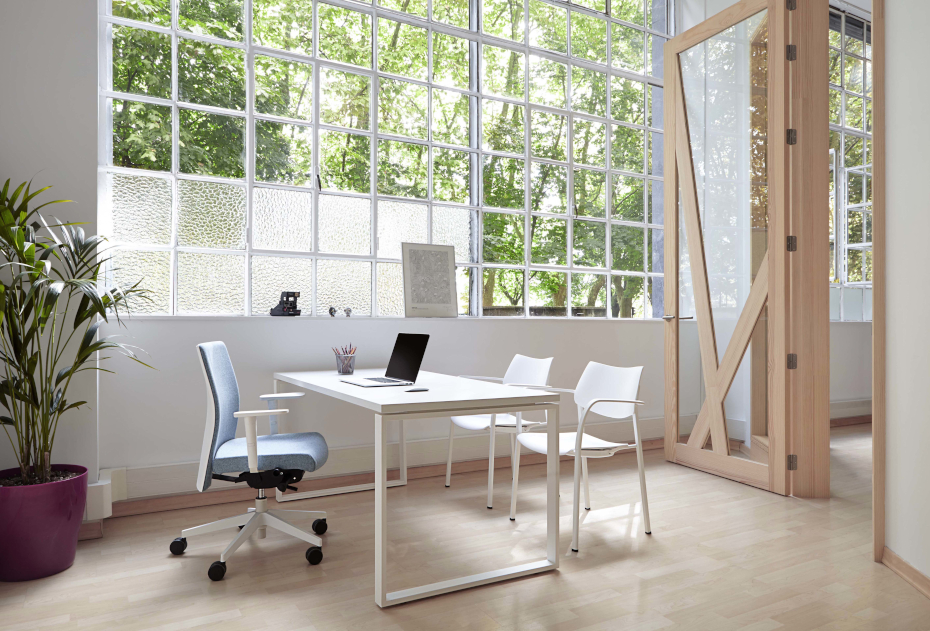 BAT OFFICE table | Francesc Rifé | AKABA
It is a totally flexible proposal that can be adapted to all kinds of spaces in which, in a balanced way, it creates welcoming and functional environments in which ideas flow. This has been the case of the CINFA Laboratories in Pamplona (Navarra, Spain), in whose meeting rooms the BAT OFFICE tables have been combined with the ZUBI cupboards to create a harmonious atmosphere, faithful to the brand's values.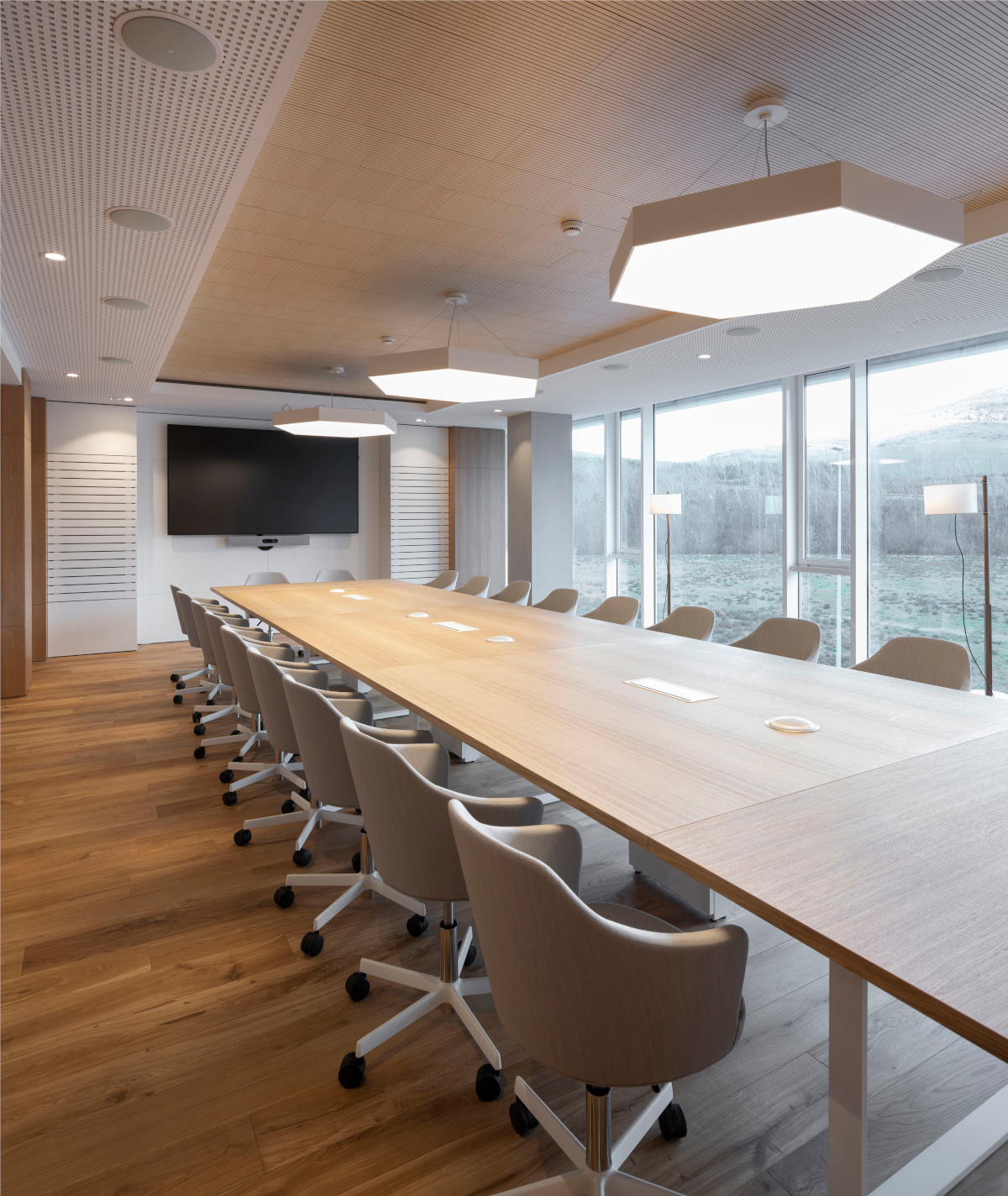 BAT OFFICE table | Laboratorios CINFA, Pamplona (Navarra. Spain) | AKABA
XOKO stool. Designed by Iratzoki Lizaso
XOKO is born under the premise of launching to the market a piece that activates spaces and contributes to encourage conversations and the sharing of ideas. Perfect for collaborative environments and co-working spaces, the XOCO stool has been the piece selected by Studio ALD, together with the KABI chair and the USOA meeting table, to furnish the offices and common areas of the firm Feralco Iberia in Alegia (Guipúzcoa, Spain).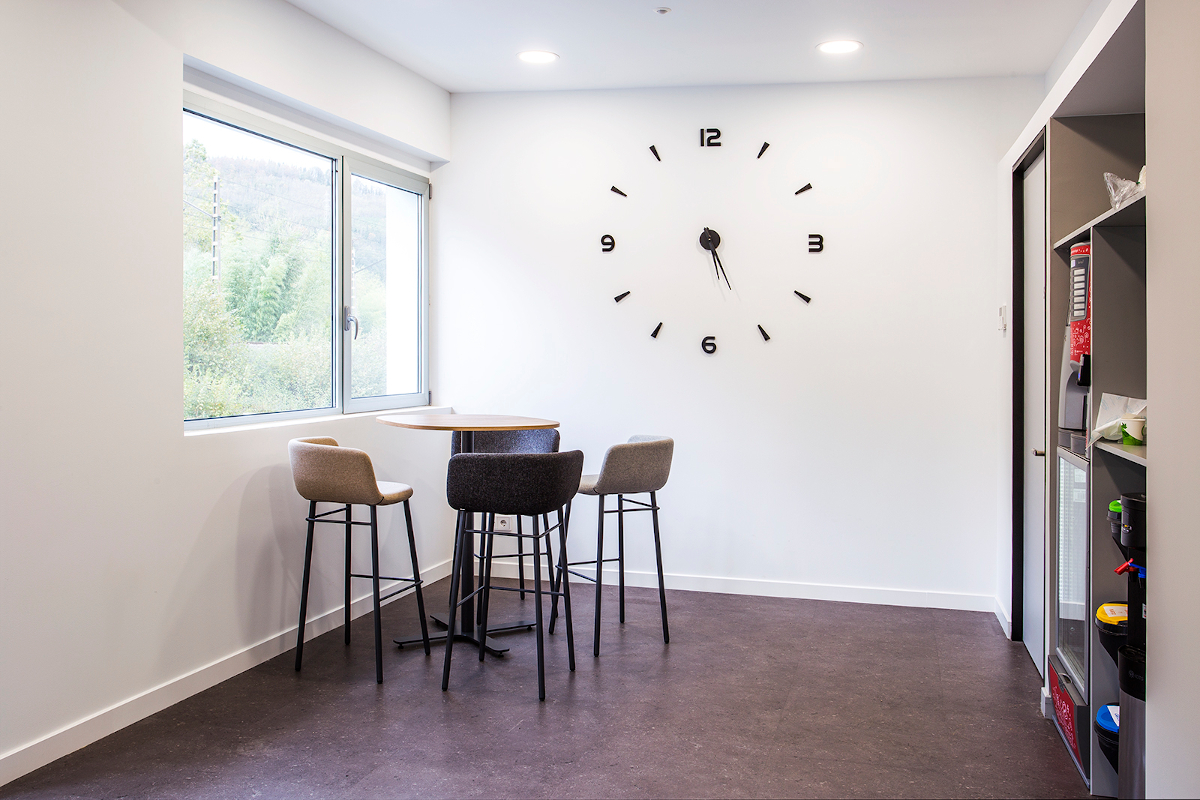 XOCO stool | Oficinas empresa Feralco Iberia, Alegia, Guipúzcoa (Spain) | AKABA
AKABA has a wide range of products that provide solutions for every type of space. Maintaining social and environmental sustainability as one of its key values, the firm has achieved a prominent international presence, exporting its design, personality, and know-how to many countries.

For more information, visit: www.akaba.net