ALUTEC presents its new chair models for home and hospitality use
July 5 / 2022
Restaurant and bar chairs are not only a place of comfort for your guests to sit, relax and socialise, they also play an important role in enhancing the interior design concept of the dining space and terraces. This can be achieved by the customised properties of the chairs and lounge armchairs that include from a choice of wooden or metal legs finished to your specification to a range of colours, fabrics or leather to match your schemes.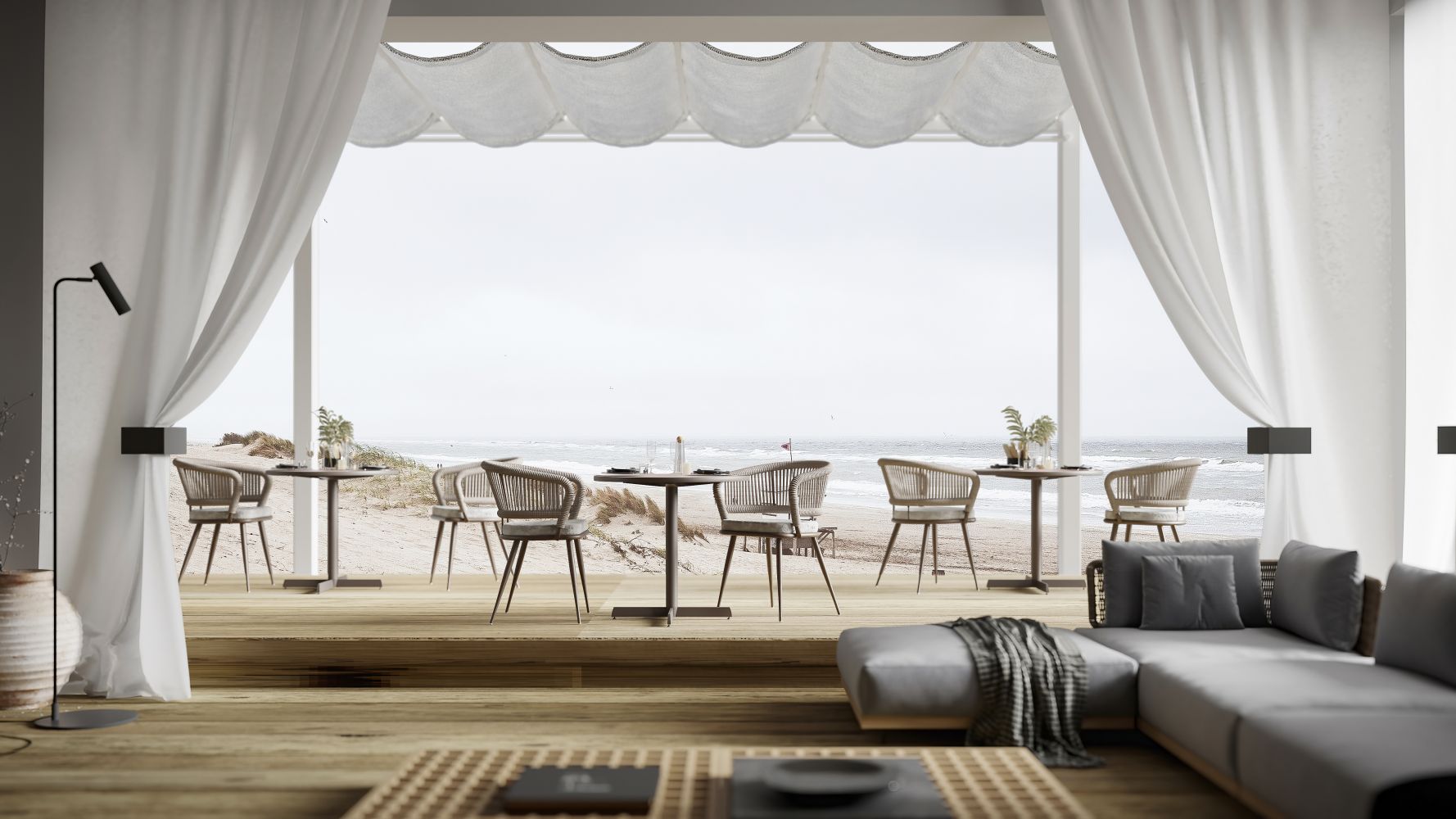 LaBlanca armchairs & LaCreu tables | ALUTEC
Set up in 1987, ALUTEC is a Spanish company specialized in manufacturing chairs, lounge chairs and tables for home and contract use. Their vast chair collections, which has turned the firm into one of the leaders of the hospitality and contract furniture sectors, have been specifically conceived to suit all design specifications from traditional to contemporary and to meet all budgetary requirements. Models are all different from each other and allow to create chic, comfortable indoor and outdoor dining areas or eclectic lounge spaces for your guests to enjoy.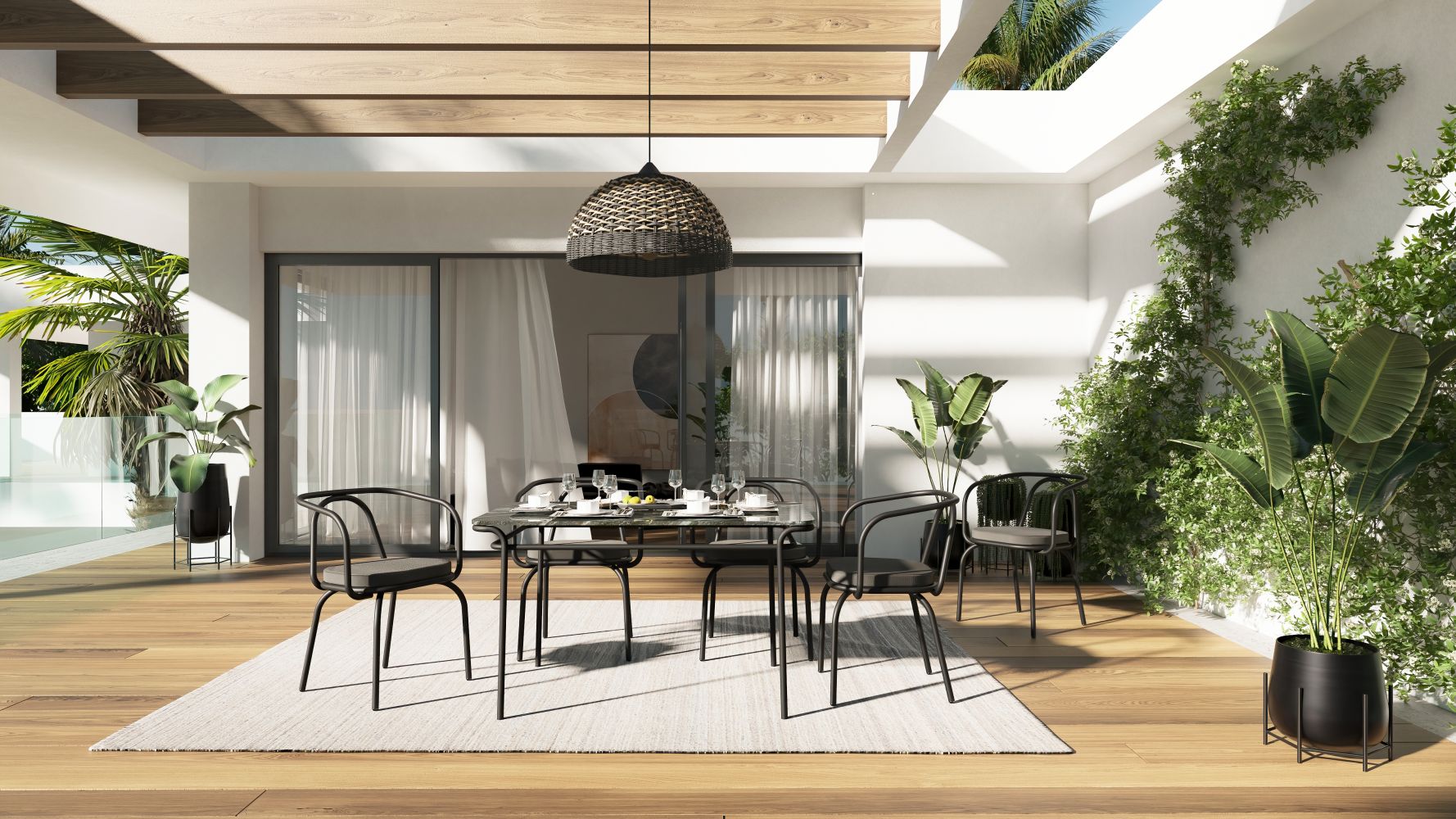 MrARMAND armchair & new matching table | ALUTEC
ALUTEC tries to be always a step forward. That's why, when manufacturing its products, the company follows a rigorous design process and pays special attention to every detail. Strongly committed to sustainability, it is constantly innovating in terms of manufacturing processes and materials adopting sustainable and ethical practices that include the local production and the use of recyclable materials.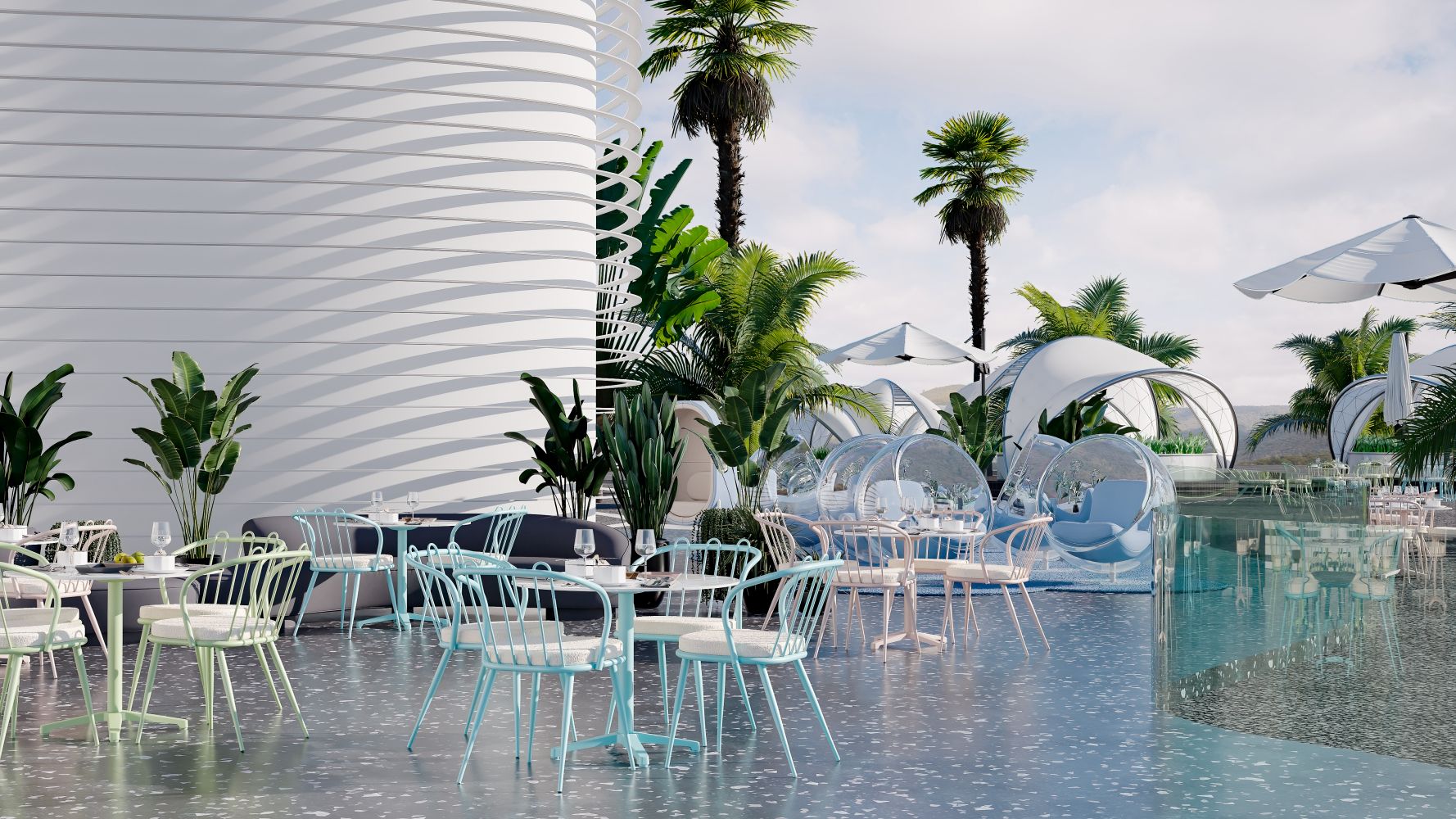 MOA armchairs & EQUIX tables | ALUTEC
ALUTEC's chairs are spread all over the globe, from big cities to small villages, in prestigious establishments or in a humble village pubs. Now, with the start of the new season, the brand aims at extending and consolidating its presence in the home and hospitality sectors with the launch of a new series of armchairs for both outdoor and indoor use. Their customizable options allows you to create unique and charming spaces following the latest trends.
LaBlanca armchair
Ideal to make a statement in hotels, restaurants or at home. The braiding is not only the most eye-catching feature of this elegant armchair but, together with its padded seat, it becomes a fundamental part of its comfort. Characterised by a versatility that allows it to be at home in any environment, LaBlanca stands out for its XL braided backrest that provides elegance and a lot of comfort. In addition, to make each chair unique, it is also available with a backrest made of braided rope or FSA Mix.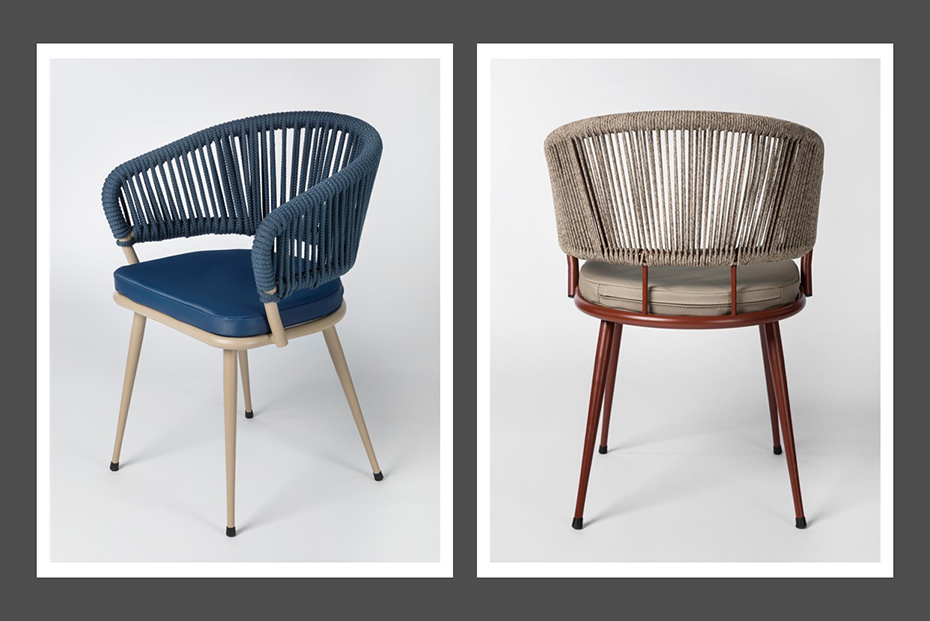 LaBlanca armchairs | ALUTEC
The structure comes in aluminium or in steel so that it can be used either in indoor or outdoor environments. The quality of its materials also provides it with great durability with barely any maintenance.
AISEA armchair
More often than not, it's the details that make the difference. And the AISEA armchair is a good example of it. In the backrest, the metal rods sinuously embrace the upper tube providing that dynamic, unique gesture that makes AISEA so outstanding in the market.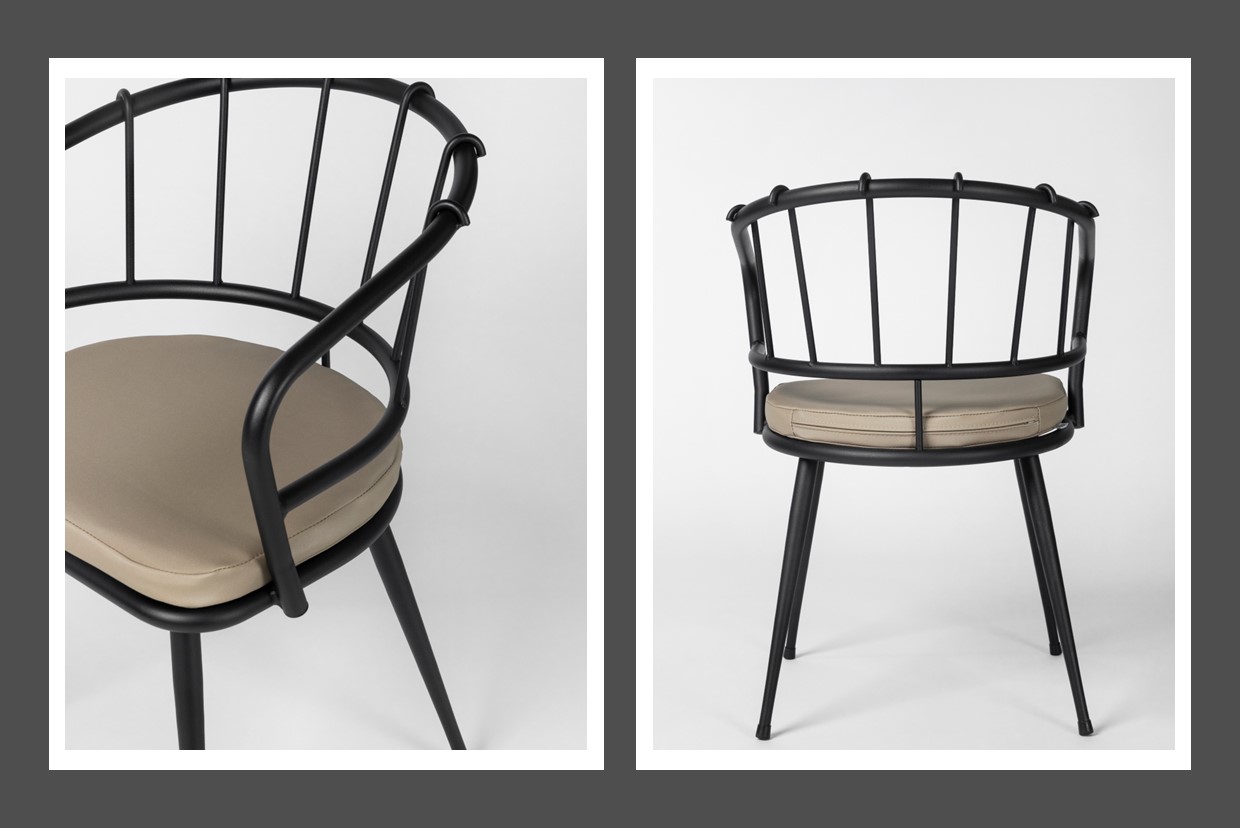 AISEA armchairs | ALUTEC
While the frame is made of 30 mm diameter steel/aluminium tube, the backrest uses a 12 mm diameter rod. Its tapered legs give it that delicate appearance that perfectly complements its structural appearance. The seat can be upholstered in high-quality waterproof fabric for outdoor use. Personalization in ensured by the rich choice of paint colours and fabrics.
MrARMAND chair
If minimal is your style, then MrARMAND is your chair! With its generous proportions and wide curved lines, this minimalist armchair evokes the shapes of traditional bent wood chairs that are so on trend today. Yet with a subtle difference: it has an aluminium/steel structure that ensures durability and great performance both in indoors and outdoors.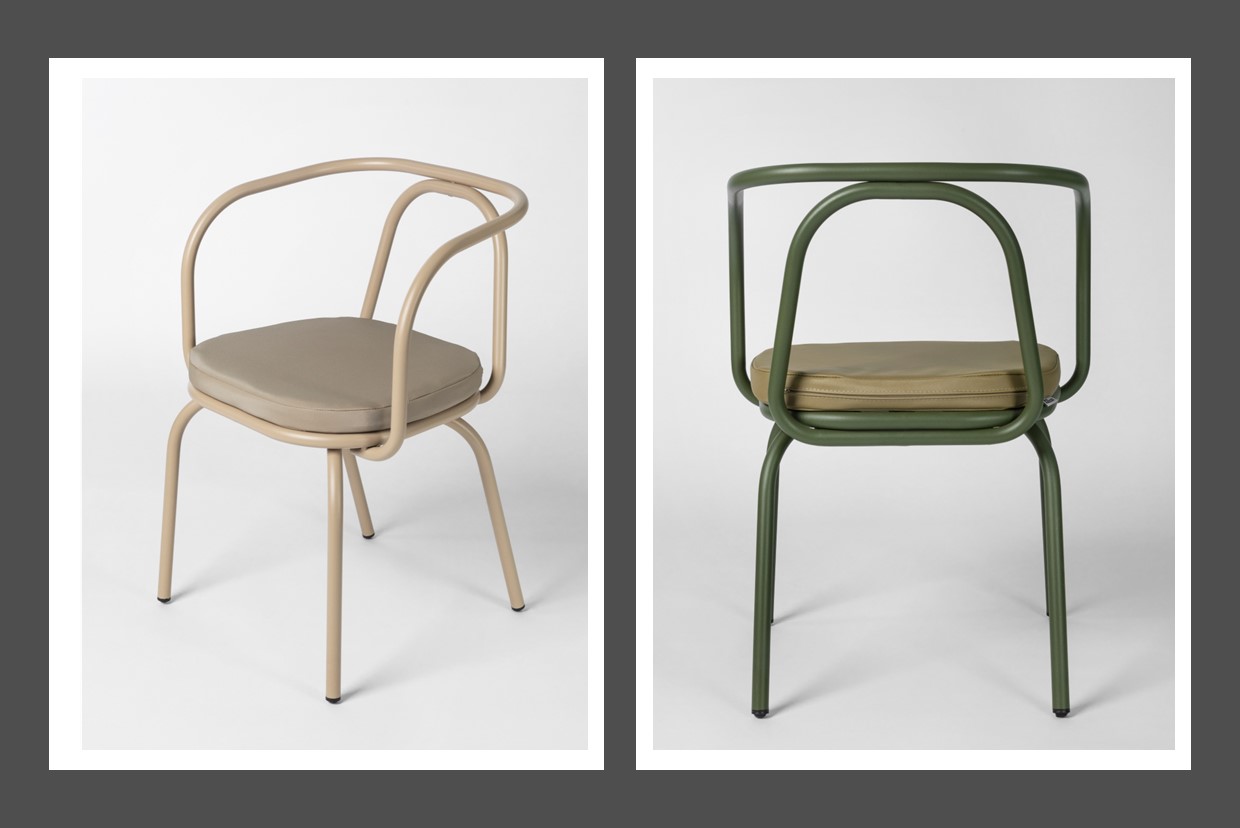 MrARMAND armchairs | ALUTEC
Made of 30 mm diameter tubes, the frame supports the seat that can be upholstered in fabrics or complemented by a removable cushion for outdoor use. It is available in a wide range of colours that can be combined to match the seat fabric.
MOA chair
With its original backrest and its rich colour options, the MOA chair conveys an immediate sense of fun and joy that will give character and style to any contemporary interior scheme.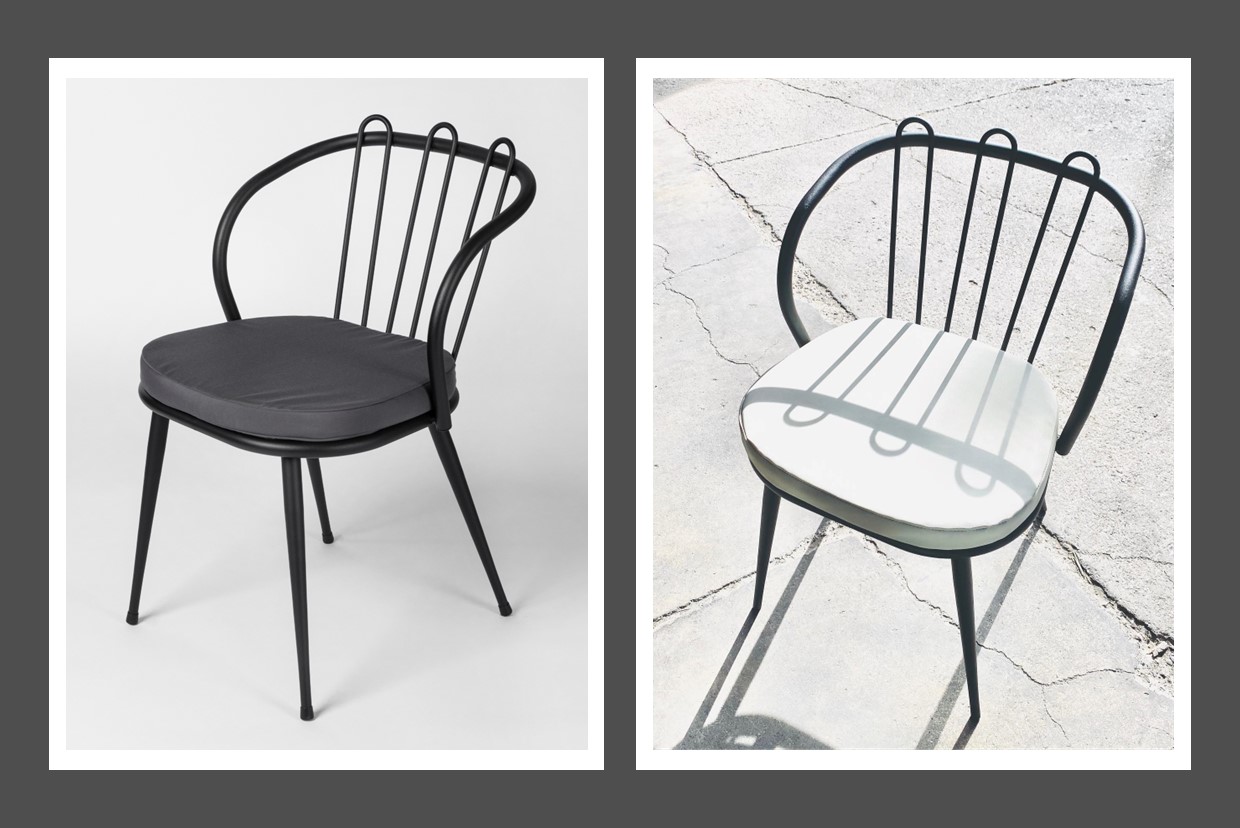 MOA chair | ALUTEC
It is made of 30 mm diameter metal tubes, including the legs, which are tapered to 16 mm. The backrest is formed by curved rods that protrudes above the structural support.
ARIES chair

The ARIES chair's backrest is undoubtedly the expressive element of this collection. It is available made of rods or from hand-braided fibres, two possibilities that give the product totally different characters. The choice is yours.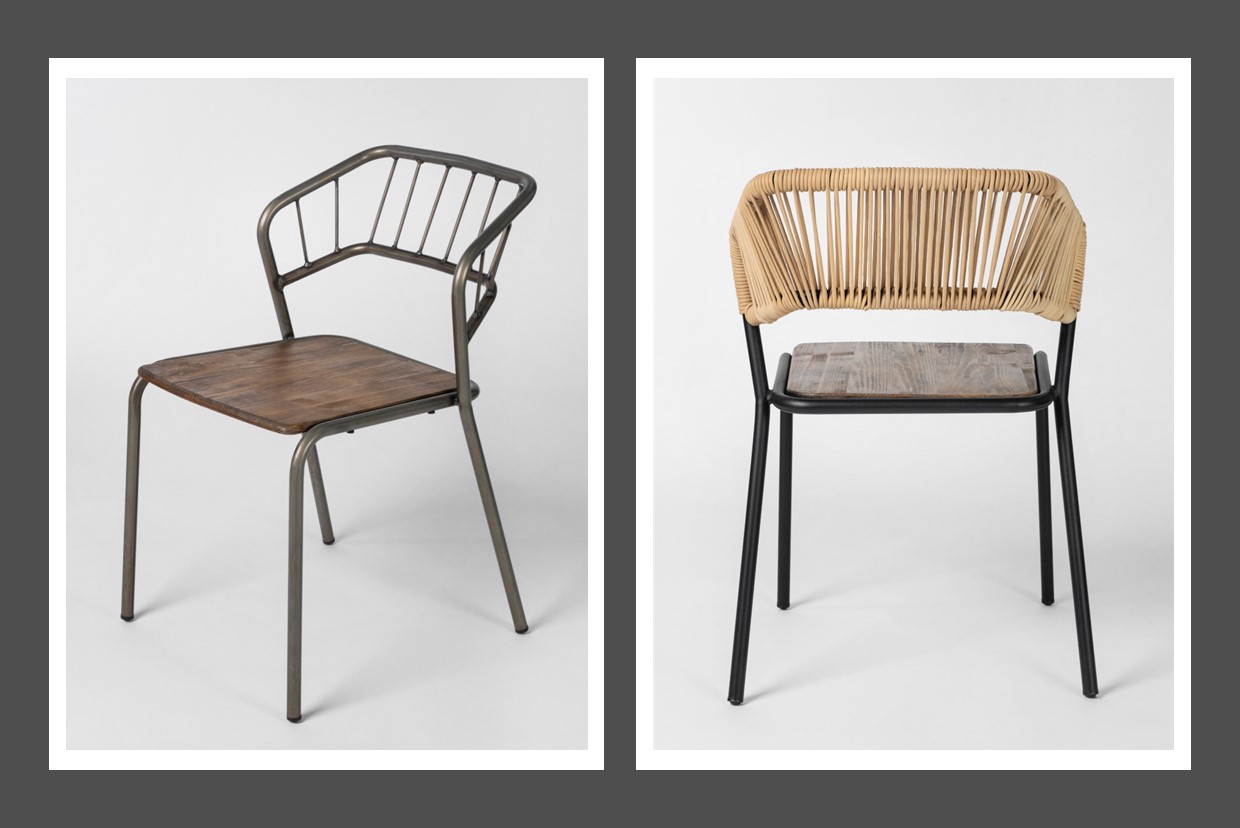 ARIES chair | ALUTEC
The frame is made of 22 mm diameter steel tubes. The seat is available in different materials and versions, from compact board to natural wood and to the upholstered option which, combined with the sharpness of the backrest and the colour of the paint, allow the chair to be integrated into all types of environments.
For more informations: www.alutec.es