Downtown Design 2017: KETTAL, the luxury outdoor experience
November 3 / 2017
A family-owned furniture manufacturer based in Spain, KETTAL produces high-end outdoor furniture which is timeless, elegant, environment-friendly and looks great in indoors too. Designed by some of the biggest names in the international design scene, KETTAL's furniture represents the contemporary culture and provides solutions to the emerging needs of modern life. Their outdoor range is made from natural materials that are weather resistant and that are incredibly stylish too.
KETTAL CALA by Doshi Levien
In 2016, the high-backed KETTAL CALA chair established a new design language for KETTAL based on the combination of industrial design, fine craftsmanship, technology and culture. Made of a powder-coated aluminium frame knitted with ropes, the piece has a majestic presence that subtly plays with transparent and light surfaces and is therefore suitable for both indoors and outdoors.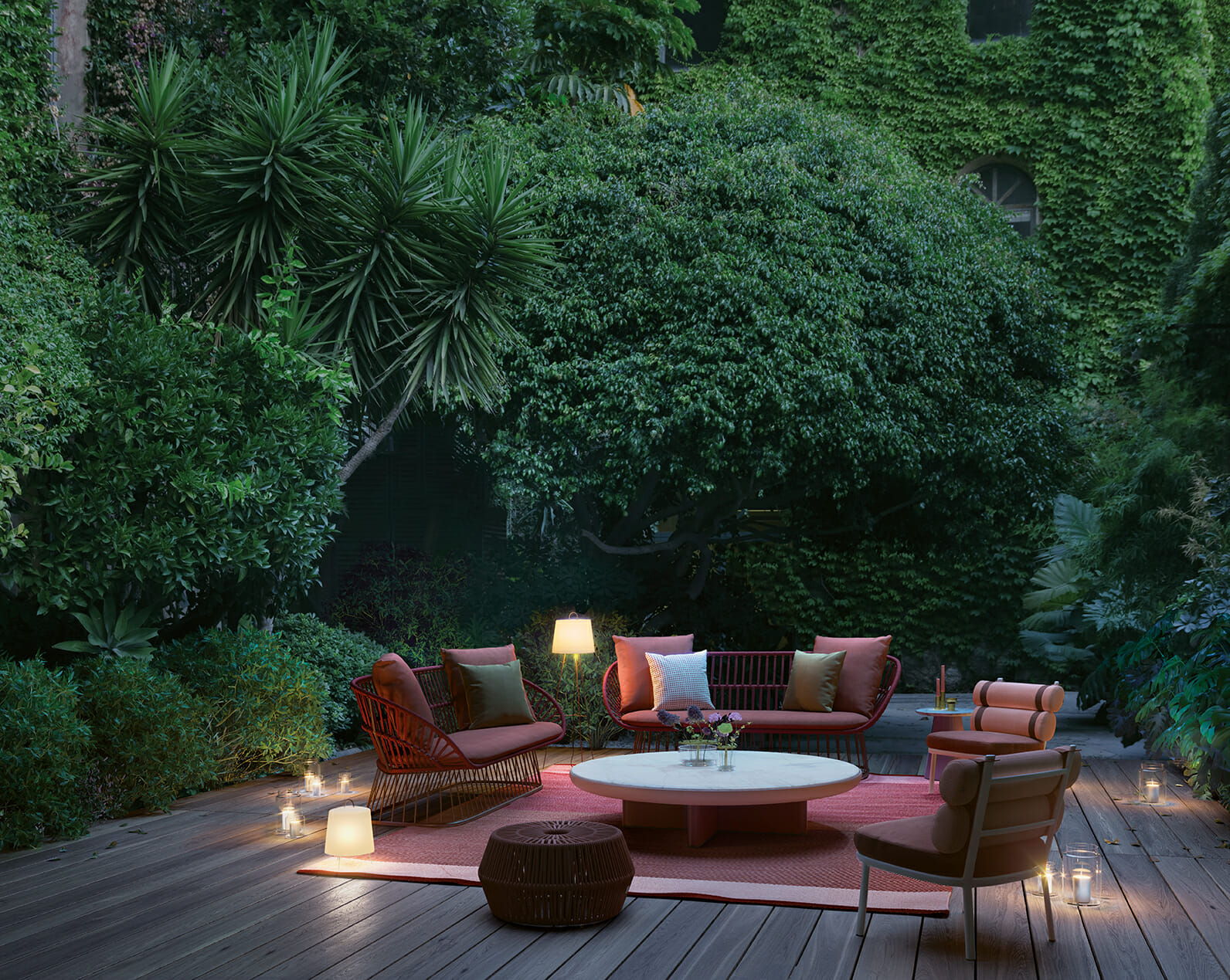 The idea has evolved with Doshi Levien creating additional pieces for the collection: dining chair, a series of tables and low footstools. The dining table has a monolithic and bold presence, providing a contrast to the lightness of the chairs. It comes with a choice of different tops that includes wood and marble table tops.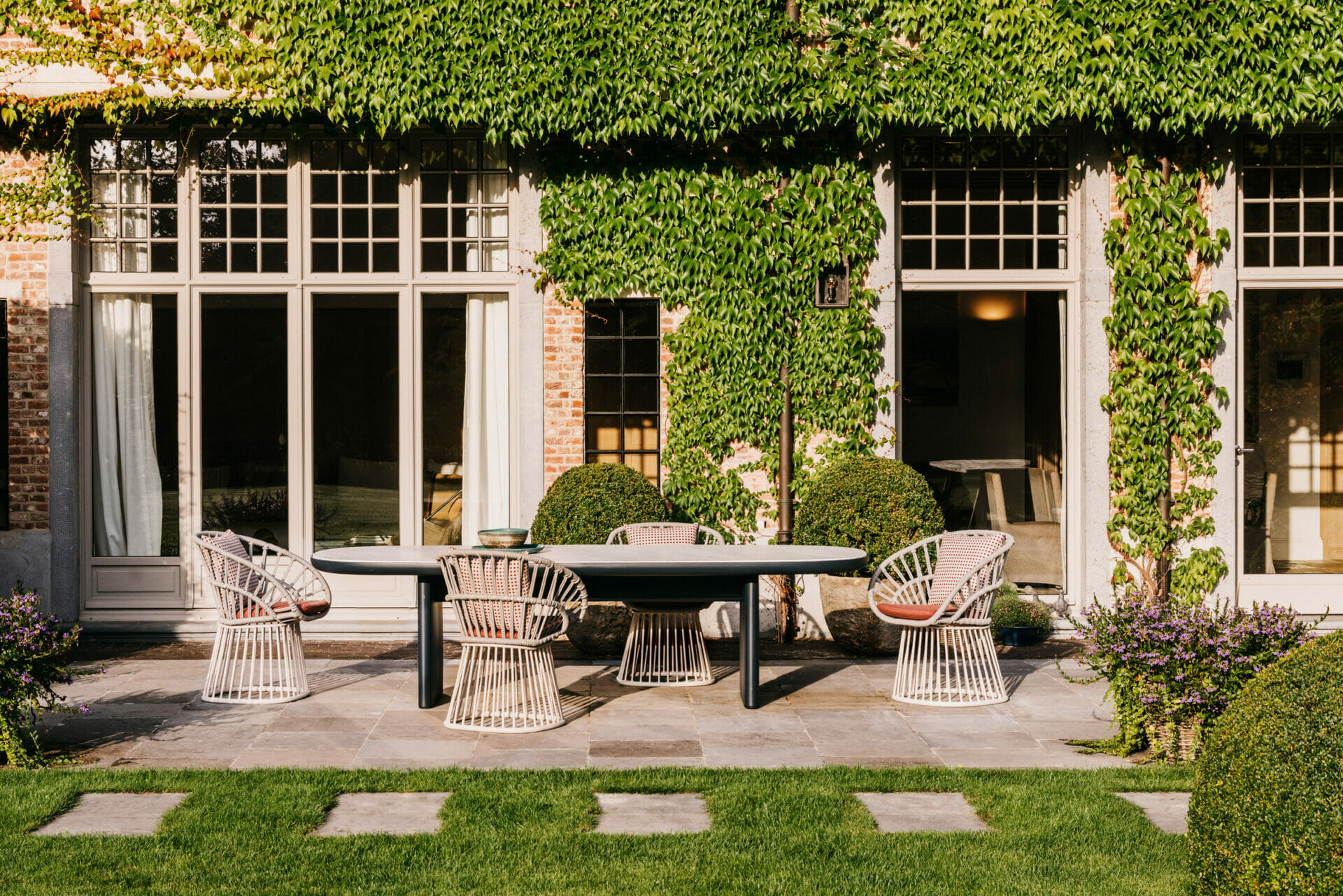 Featuring the same structure of the dining tables, low tables and footstools complete the collection adding style and functionality.
KETTAL BITTA by Rodolfo Dordoni
KETTAL BITTA is a warm, comfortable outdoor furniture collection featuring a combination of aluminium structures, braided polyester cord seats and comfortable cushions. The new extendable table is available with a teak, marble or aluminium top.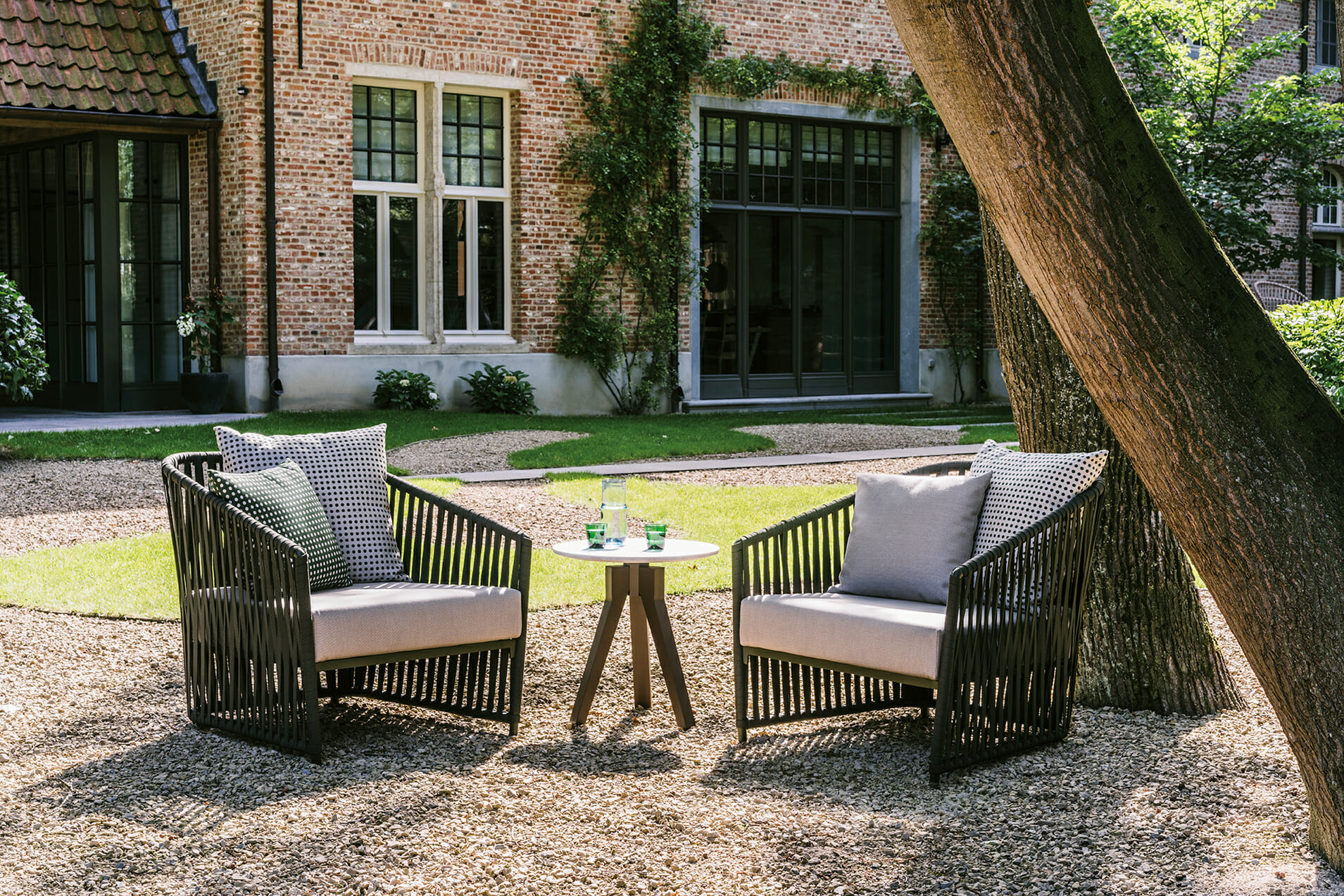 A reminiscence of the braiding of ropes used to moor boats (hence the name Bitta, which means "mooring" in Italian), KETTAL BITTA features a light design made of a dense yet airy braiding. The natural colours enhance the warmth of the pieces that look like cosy nests for sitting and relaxing.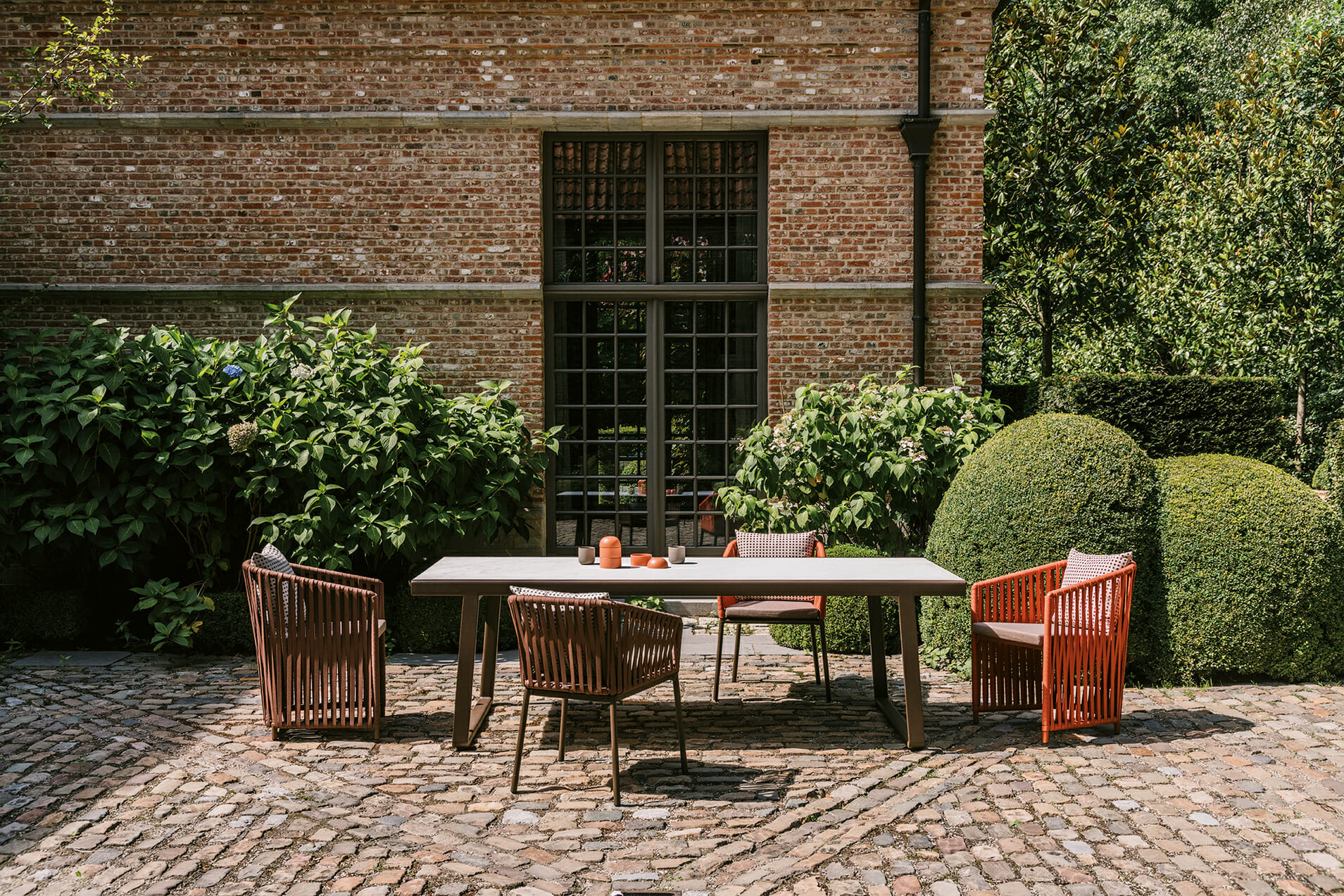 KETTAL MIA OUTDOOR LAMP by Michel Charlot
KETTAL MIA is a family of nomadic lamps designed and engineered by Michel Charlot for the Spanish outdoor furniture company Kettal. The lamp is built around an acid-treated glass diffuser which is protected by a large polypropylene lampshade.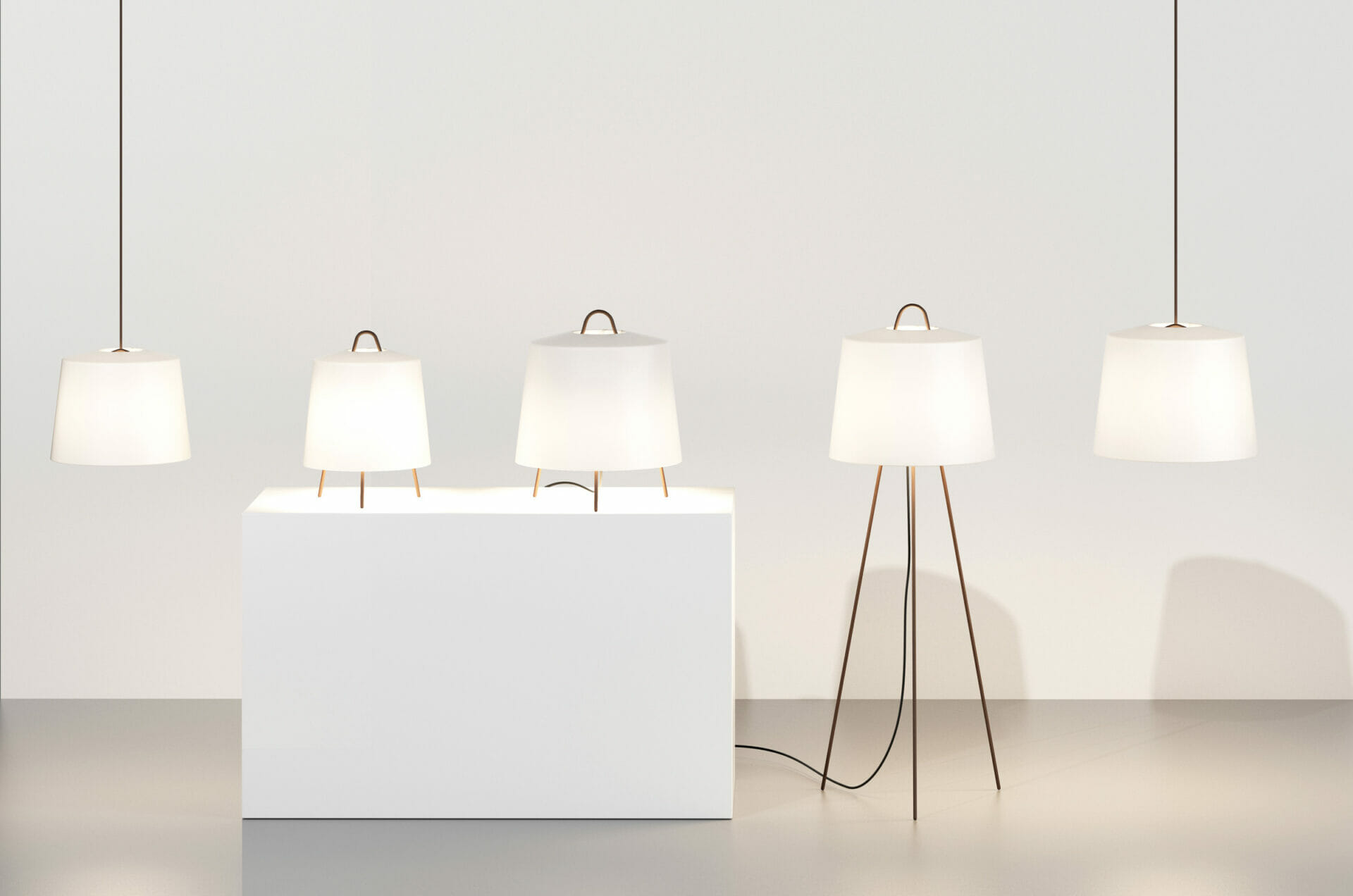 Both are held in place by a clever wire structure. One of KETTAL's requirements was to have the lamps completely waterproof, which was achieved – allowing for a wide range of applications and making it suitable for outdoor use. The MIA series comprises multiple variations, including a small battery powered lamp.
KETTAL GEOMETRICS RUGS by Doshi Levien
Diagonal lines and geometric shapes feature in the GEOMETRICS FABRIC Collection designed by Doshi Levien for Kettal. As a development of an abstract theme, Doshi Levien created a series of rugs that explore the interplay of different geometries. In the first design, lines are laid over solid colours to make a spatial and layered effect, while in the second design, tiny rectangles or blocks of colour are spaced apart and repeated to create a fine mélange.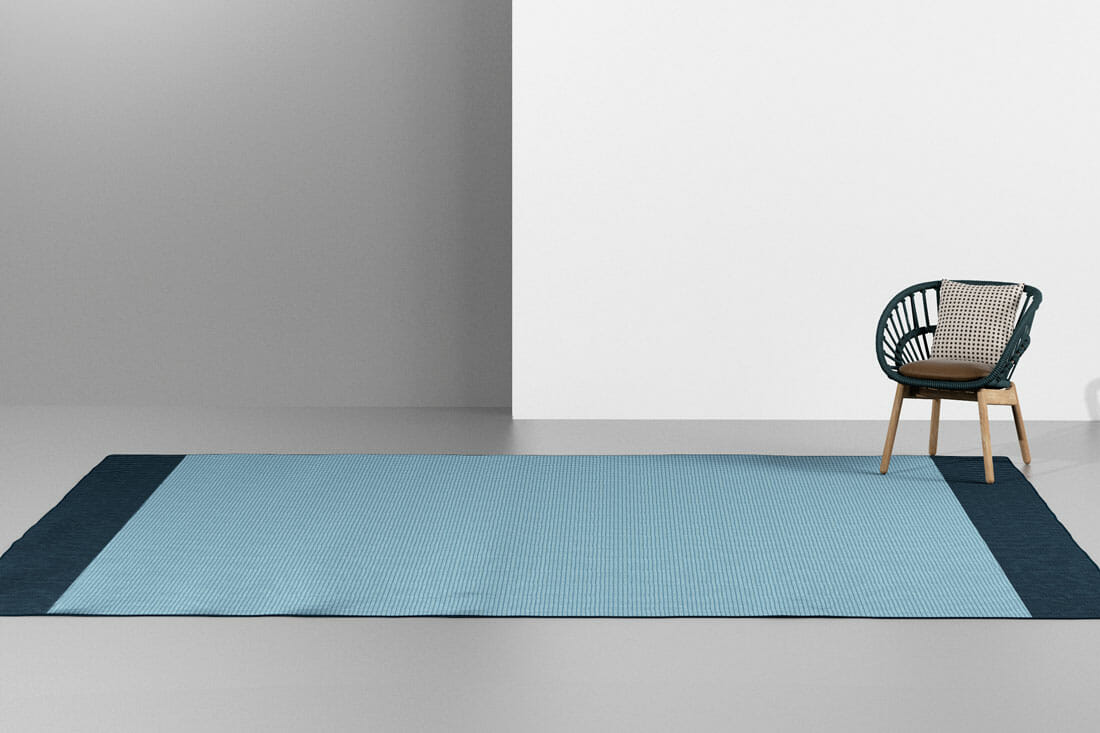 The two different rug designs, BLOCK and LINE, share the same weave technique so that they lie well in combinations. The sizes available are 2 by 3 metres and 3 by 4 metres.
KETTAL BELA ROPES by Doshi Levien
In addition to creating highly sculptural furniture pieces for the Spanish brand, design studio Doshi Levien has also created new textiles and colours for metal coatings. With KETTAL BELA they add also ropes to their portfolio. The designers took inspiration from fabrics with twill weave structures to create a three-dimensional form that plays with tonal differences between colours. From a distance, the 18 colours in the BELA ROPES collection look rich, and on closer inspection the fine two-tone effect is visible.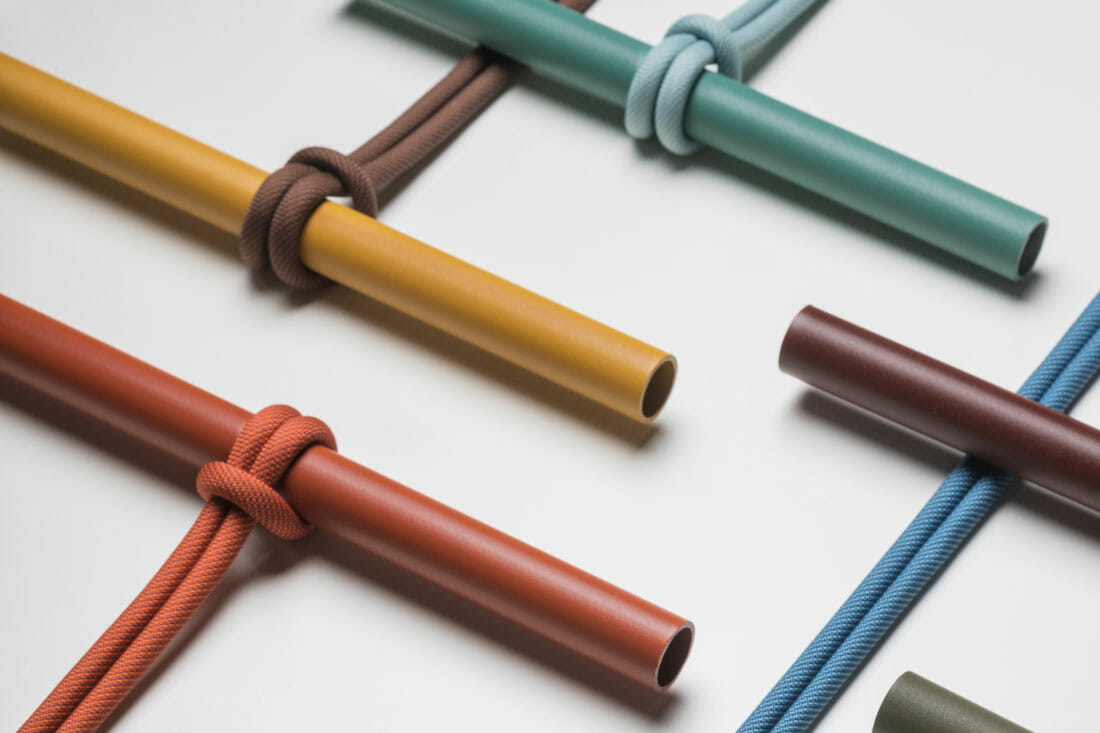 The name BELA, which in Hindi is a flowering creeper, describes the product's delicate interwoven structure as well as its potential to twine its way around furniture from the Kettal catalogue.
KETTAL PARALLEL FABRIC by Doshi Levien
The concept for the new PARALLEL fabric originated by looking closely at the structure of the fabric. The new fabric, which was conceived to be used as a screen for PAVILIONS, allows light to pass through and cast a pleasing check shadow pattern. It is also applied in tension as a cushion support for the KETTAL furniture.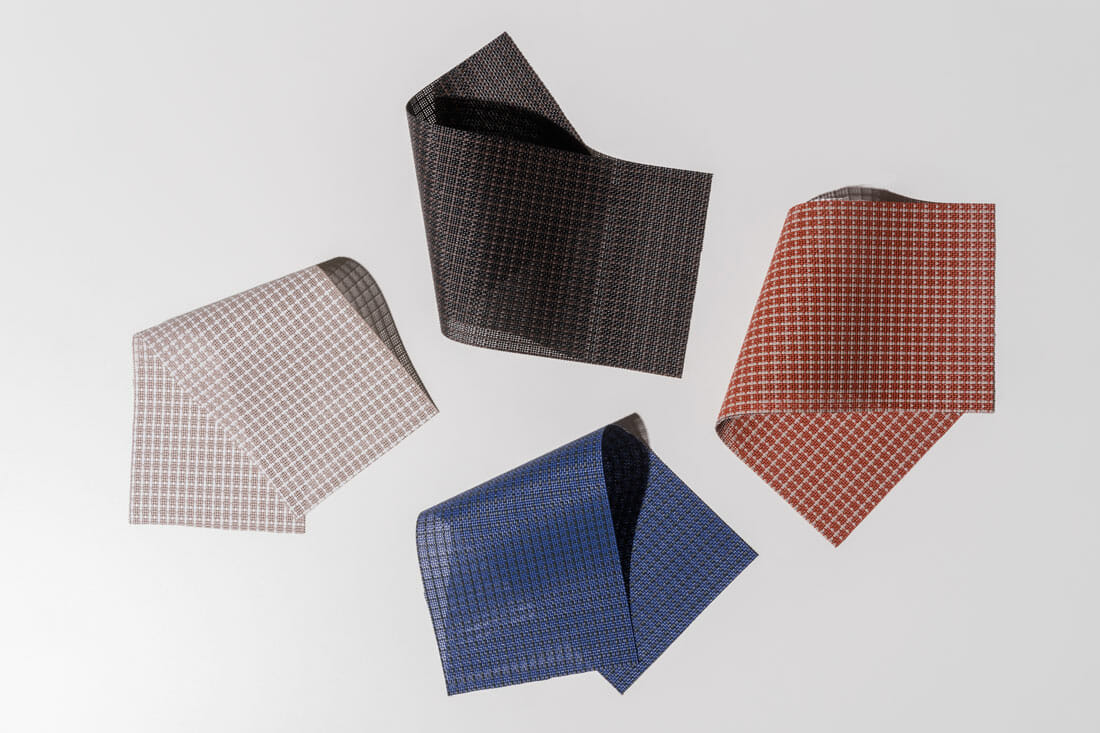 To create visual texture and align the fabric more closely to the Kettal colour chart, designers Doshi Levien have used a combination of two colours.
More information: www.kettal.com
Guardar
Guardar