EquipHotel 2022. EZPELETA, a complete and sustainable furnishing offer for outdoor spaces
October 25 / 2022
One of the biggest trends of the moment is that people are much more keener to spend more time outside. And as a result, they are looking for furniture pieces that give them outside comforts while adding practicality and beauty.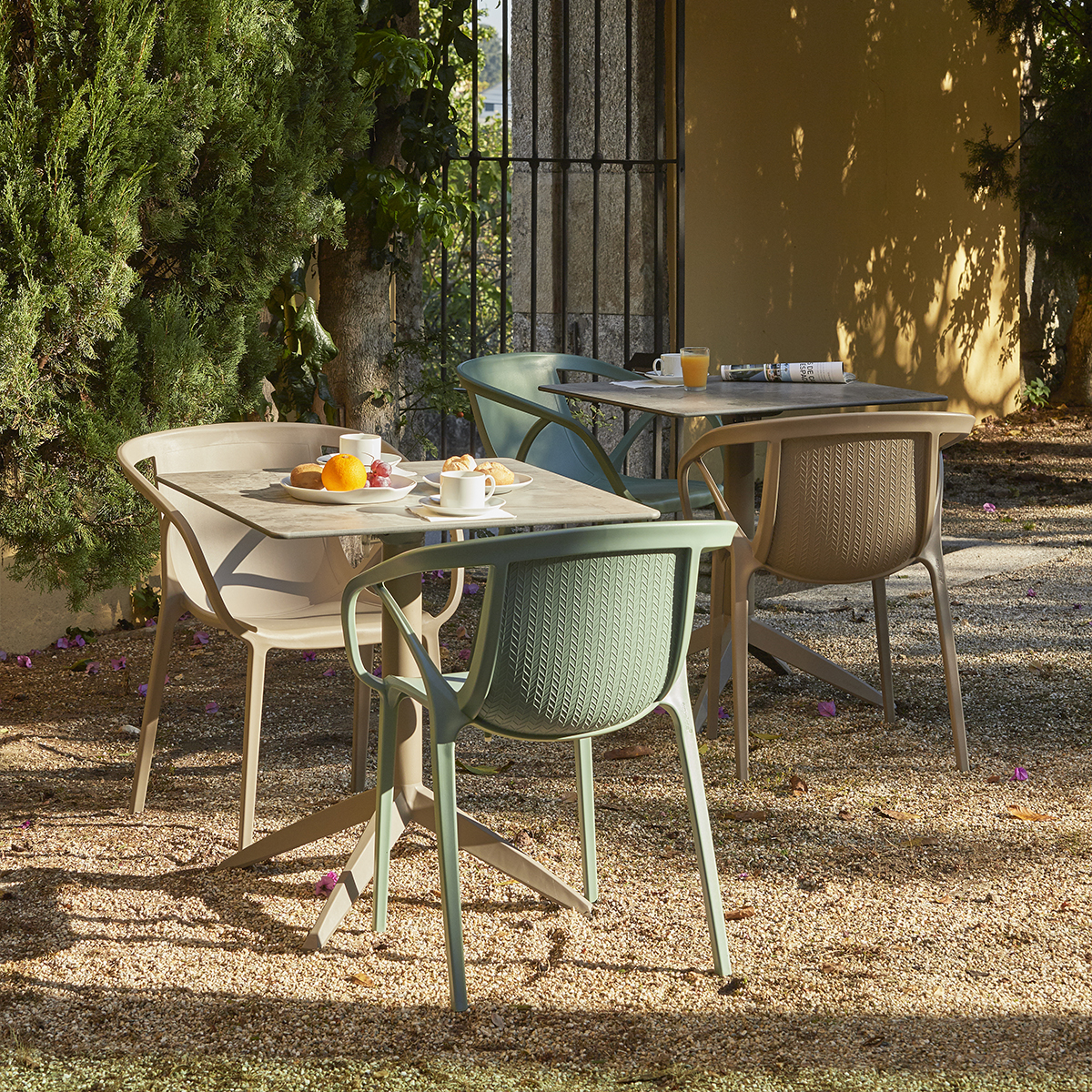 HOP chairs | EZPELETA
With more than 85 years of experience in designing and manufacturing outdoor furniture, EZPELETA can boast one of the most complete offers in the market, including chairs, tables, sun loungers, daybeds, sofas, parasols, outdoor cushions and space dividers. The extensive range of formats, colours, and materials available increases the possibility to personalize spaces and make them more functional and versatile.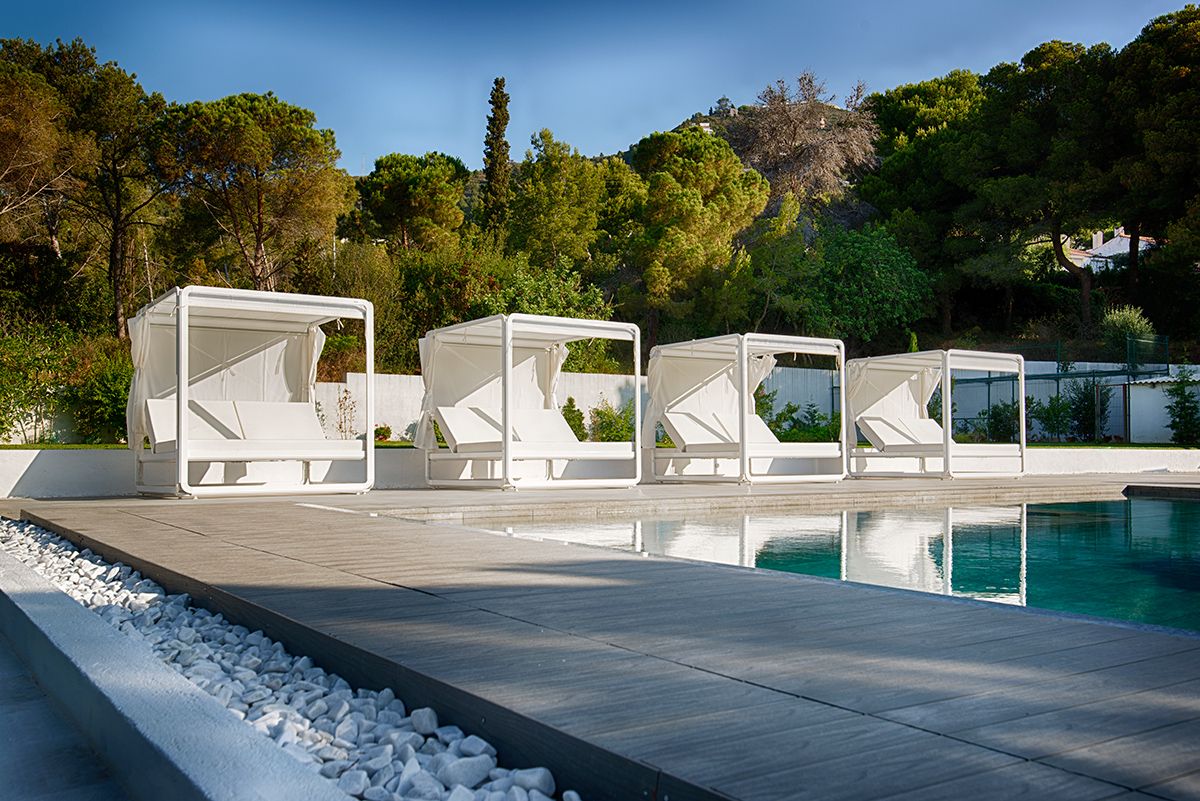 IBIZA daybed | EZPELETA
Innovation, sustainability, and maximum customer satisfaction are core values of the company's business philosophy. From their factory located in Vila Nova de Cerveira, on the border between Galicia and Portugal, they produce a wide range of furniture and parasols by transforming three main materials: polymers, metals, and fabrics. In recent years, they have prioritized the use of polypropylene – which is a thermoplastic polymer – for its fantastic properties, its versatility, toughness, and resistance to heat and chemicals. It is also very flexible, light, has low density, and is fatigue resistant and recyclable.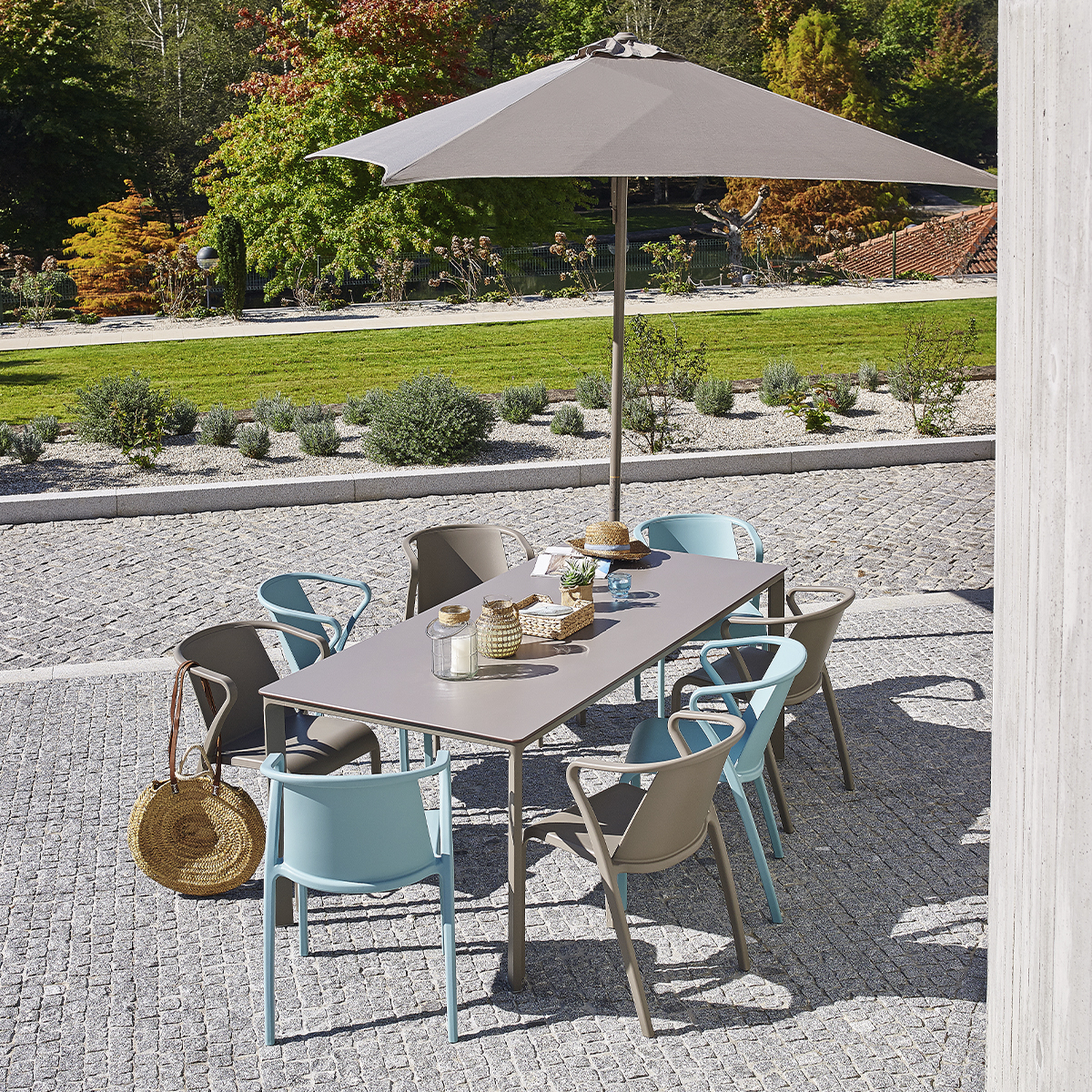 EOLO PURETI parasol, MEET table & FADO chairs | EZPELETA
Their proactive search for sustainable terrace solutions has led them to develop pioneering projects that promote the circular economy, such as the successful EOLO PURETI parasol. Eolo Pureti has been awarded the Red Dot Award 2020 in the product design category. It won the Product Innovation Award at the Horeca New Business Models Awards 2020, the first Nestlé Sustainability Award and the If Design Award 2022. At the EquipHotel, the focus will be on the iconic EOLO PURETI parasol and the successful ROD chair together with the newest lauch of the brand, the BAKE chair…

EOLO PURETI parasol
Environmental consciousness, smooth aesthetics and good performance come together in Ezpeleta's EOLO PURETI parasol. Much like trees, the fabric of this parasol reduces air pollution, neutralizing engine gases and other harmful substances. It features a disruptive photocatalytic nanotechnology manufactured by the American company Pureti, which signed an agreement with Ezpeleta for the development of these innovative parasols.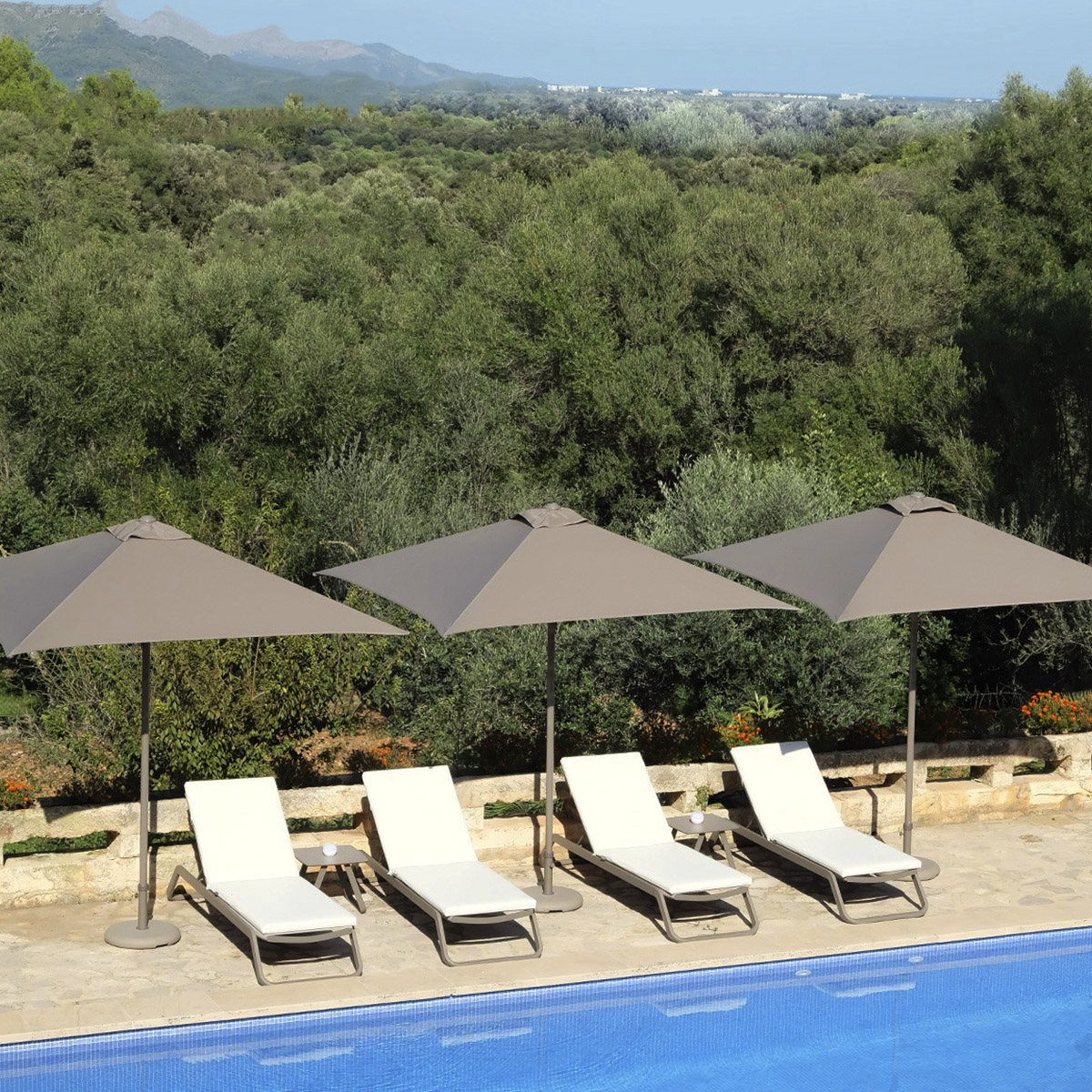 EOLO PURETI parasol | EZPELETA
The lightest parasol in the market for its dimensions, EOLO is also durable, and easy to use. It is provided with a ground-breaking folding/unfolding system with a blocking push button and it is composed of four reinforced ribs with solid plastic central joint pieces.
EOLO PURETI parasol | EZPELETA
The individual parts of the parasol are connected by simple click system, which provides a strong anchoring and at the same time simplifies dismantling. This system also allows replacing individual pieces, thus giving the product a longer life.
BAKE outdoor chair
Featuring a refined timeless aesthetic and a welcoming, enveloping seat, the new stackable BAKE chair has been specifically designed to provide style and colours in your outdoors.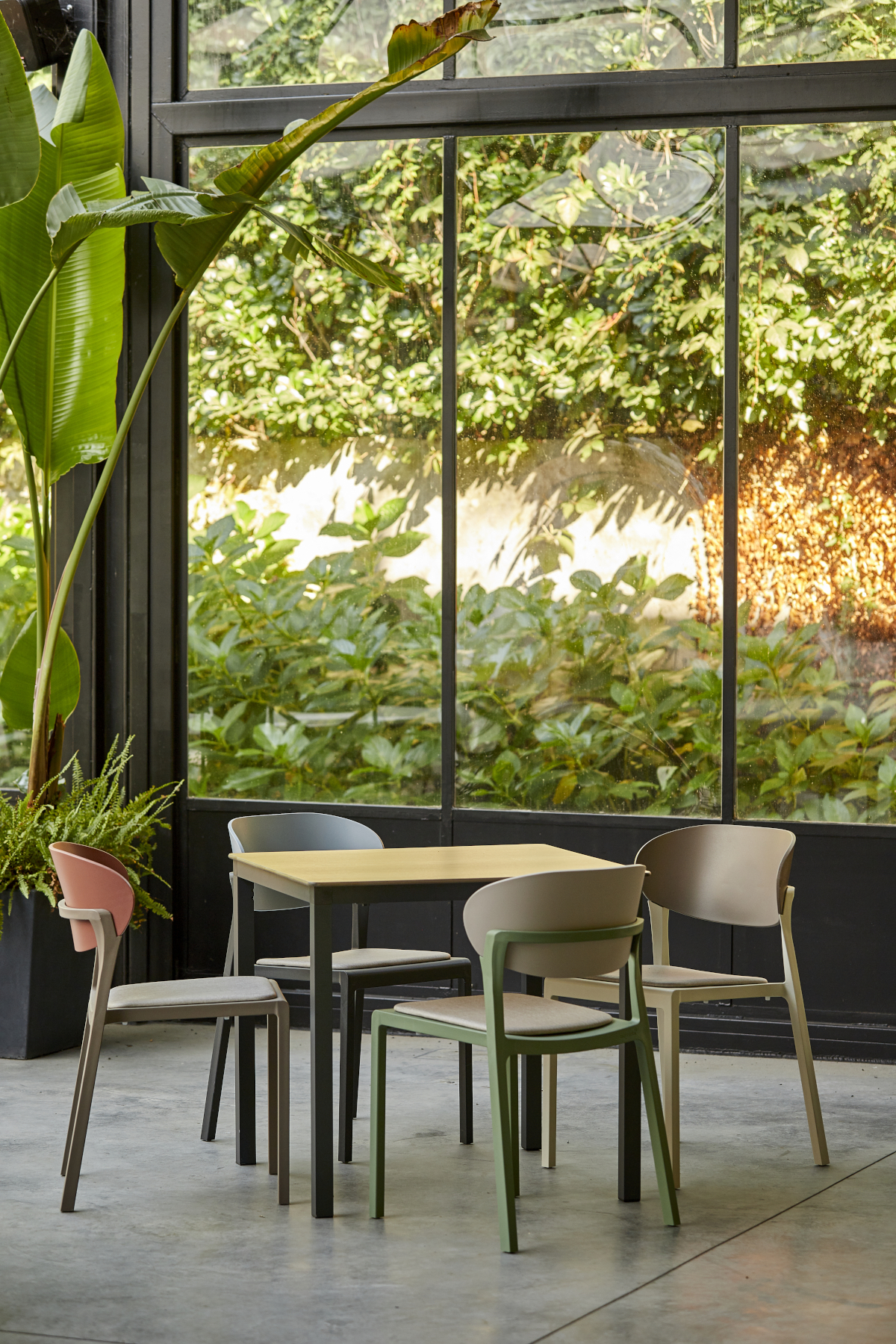 BAKE chairs | EZPELETA
Made of gas injected 100% recyclable polypropylene, reinforced with fiberglass and UV stabilizer additives, it has been manufactured with separate molds to allow a combination of colours really unusual for this type of products. The materials used make BAKE very easy to clean and resistant to shocks and sunlight.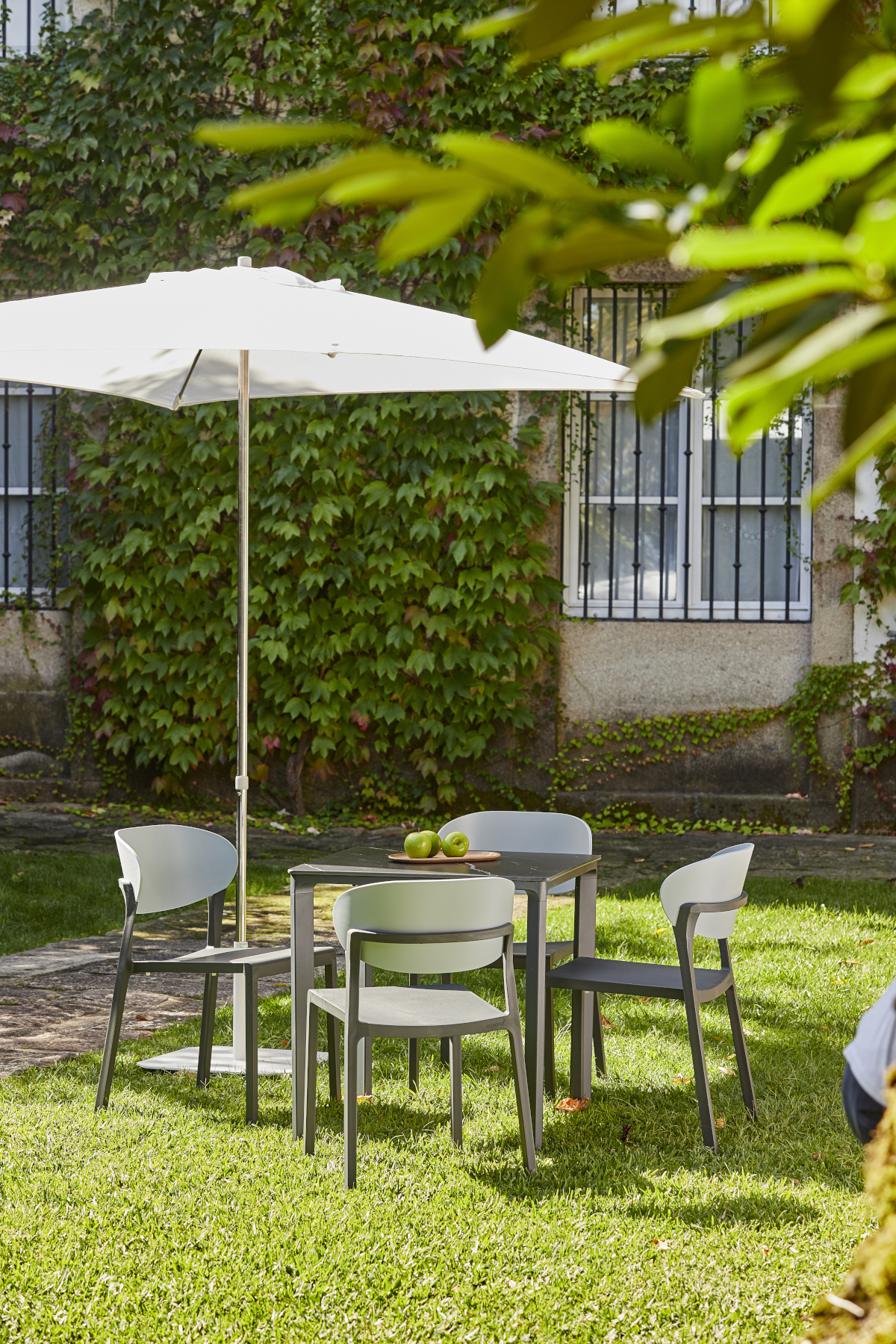 BAKE chairs | EZPELETA
The version upholstered with antibacterial technical fabrics can be used in indoor (hospitality, offices…), while the option without upholster cushion is perfect for the outdoors.
ROD armchair
What really makes the ROD chair unique is the possibility to use endless combination of colours to create warm, stylish spaces connected with the surrounding environment and nature.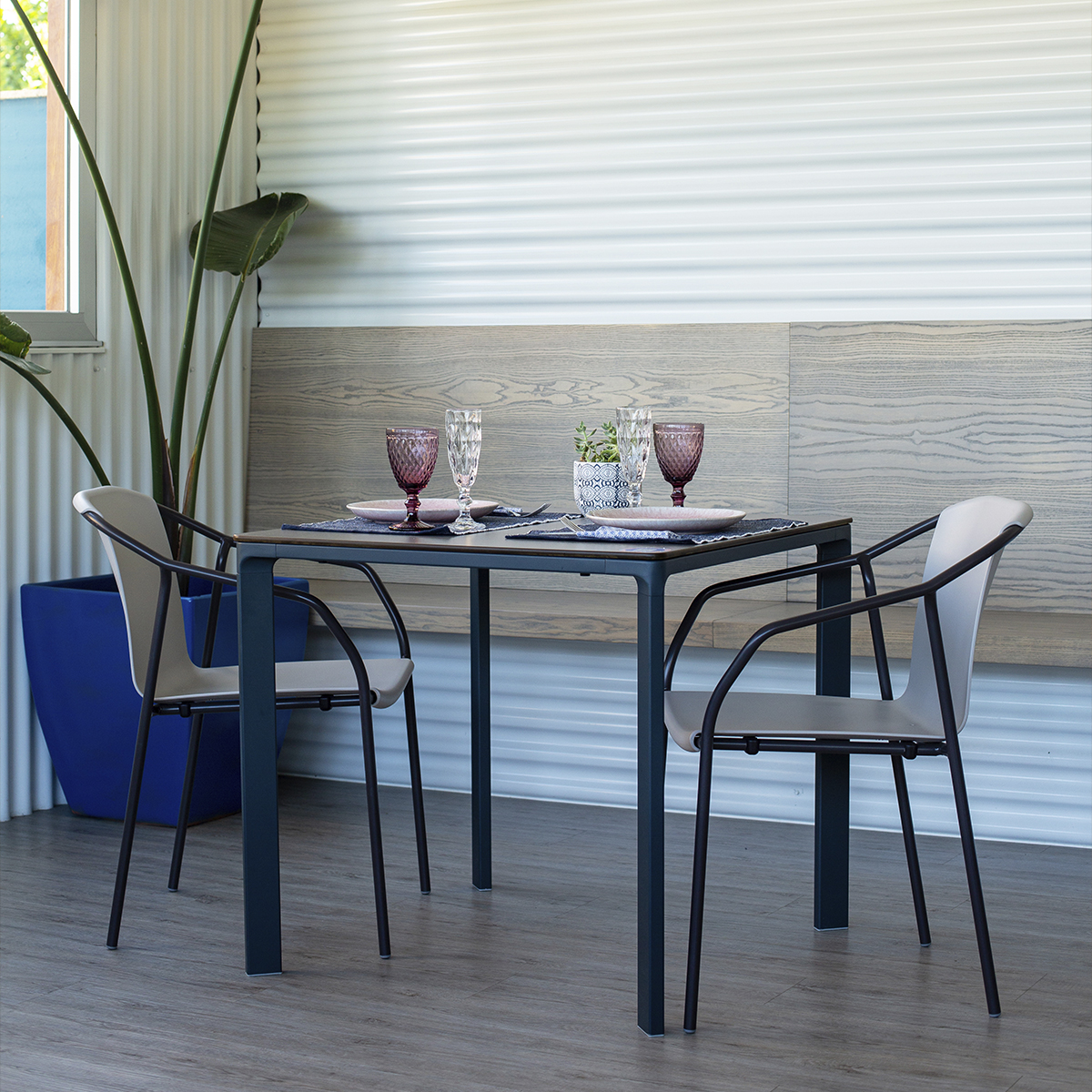 ROD chairs | EZPELETA
Fully recyclable, ROD has a lacquered aluminium frame and a polypropylene shell that make it comfortable, highly resistant and easy to clean and maintain.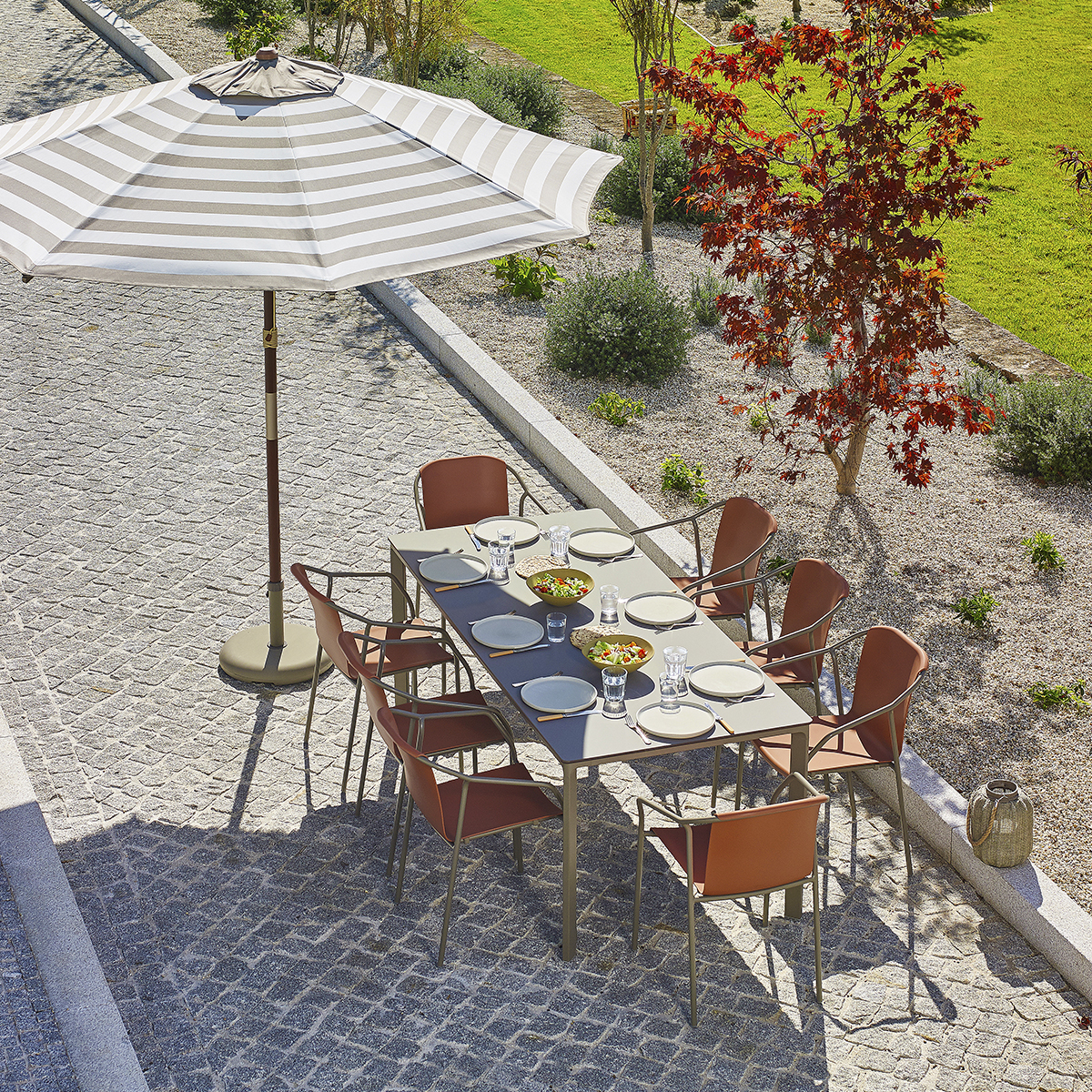 ROD chairs | EZPELETA
The range of chair and tables offered by EZPELETA is really rich and has been specifically conceived to be used in all types of contract spaces: restaurants, cafeterias, hotels, swimming pools, leisure areas… The choice is your!