EquipHotel 2022. Set a Mediterranean vibe in the outdoors with iSiMAR's furniture collections
October 19 / 2022
Gone are the days when it was sufficient to scatter some dull, plastic furniture and sun loungers throughout an outdoor space. Nowadays, the furniture choice for outdoor areas is a key factor as it helps establishments rise above their competitors and improve their guest experience. There is no better way to draw guests to a restaurant, bar, or hotel than to create a relaxing, sophisticated, and joyful environment both indoors and outdoors.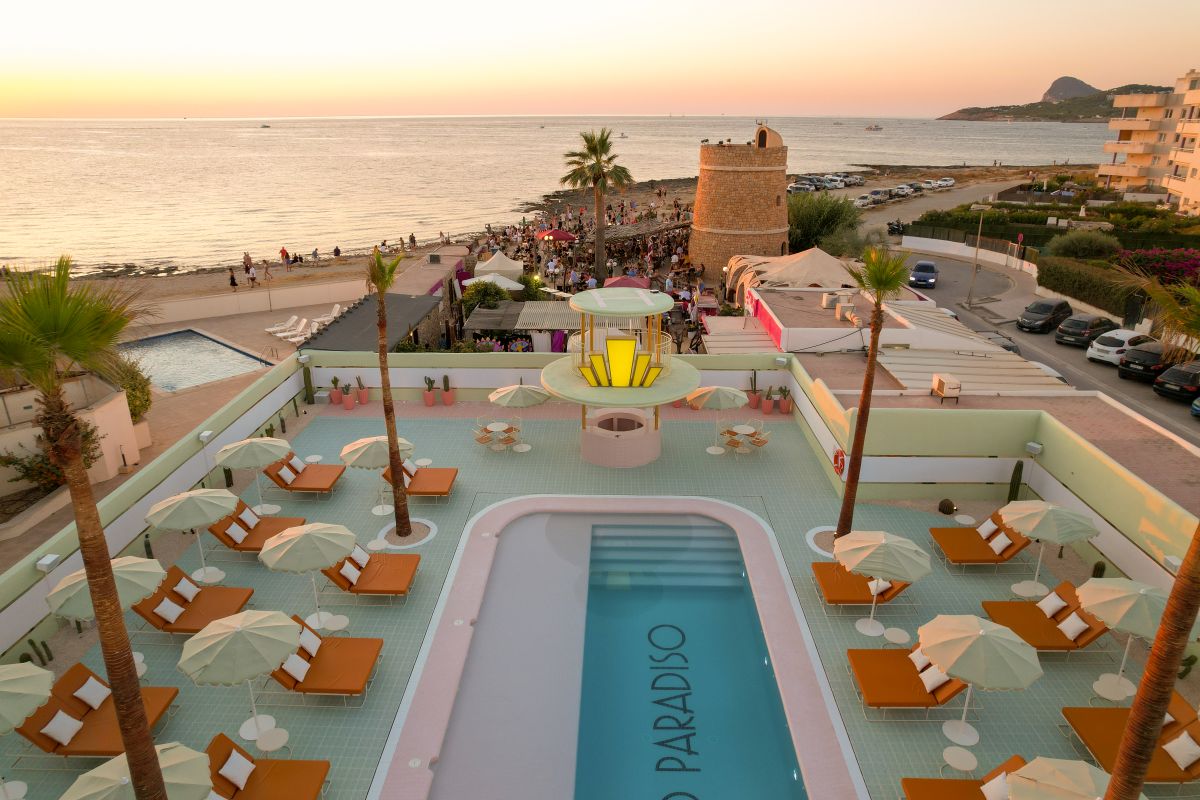 PARADISO daybed | Grand Paradiso Hotel, Ibiza, Spain | iSiMAR
After decades in the market, iSiMAR knows how to do it. Made from galvanized rod, but also from aluminum and galvanized steel in sheet and tube, their products have other features that are crucial in the hospitality market. They have been specifically designed to withstand weather effects and the conditions of long-term outdoor use around pools, patios, decks, open-air dining areas and any other outdoor environments.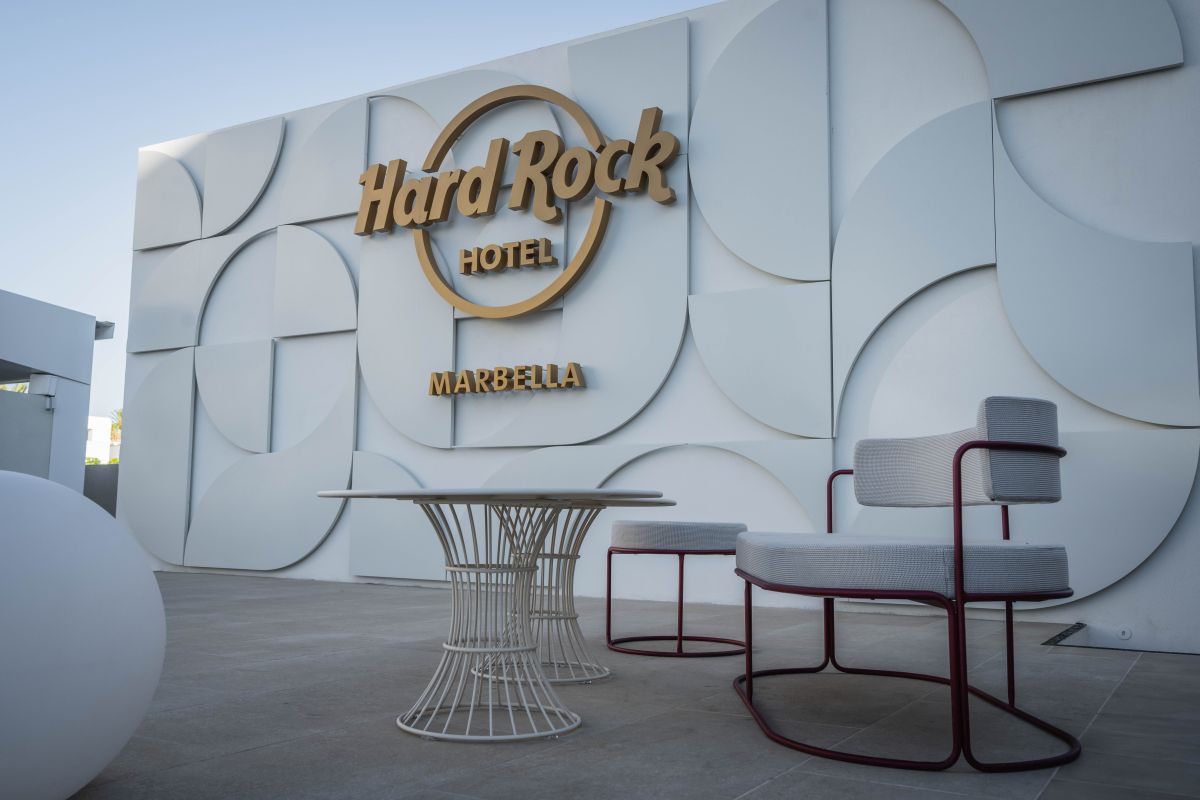 PARADISO lounge chair & pouf, BOLONIA coffee table | Hard Rock Hotel, Marbella, Spain | iSiMAR
The Mediterranean, its landscapes, lifestyle, and colours is a constant source of inspirations for the brand. The rich colour palette is ceaselessly changing, adapting to the latest trends and new needs of consumers. Bright colours, natural tones, or metallic textures, always unique and contemporary, are applicable throughout their entire range of products giving a creative impulse to their interior design projects.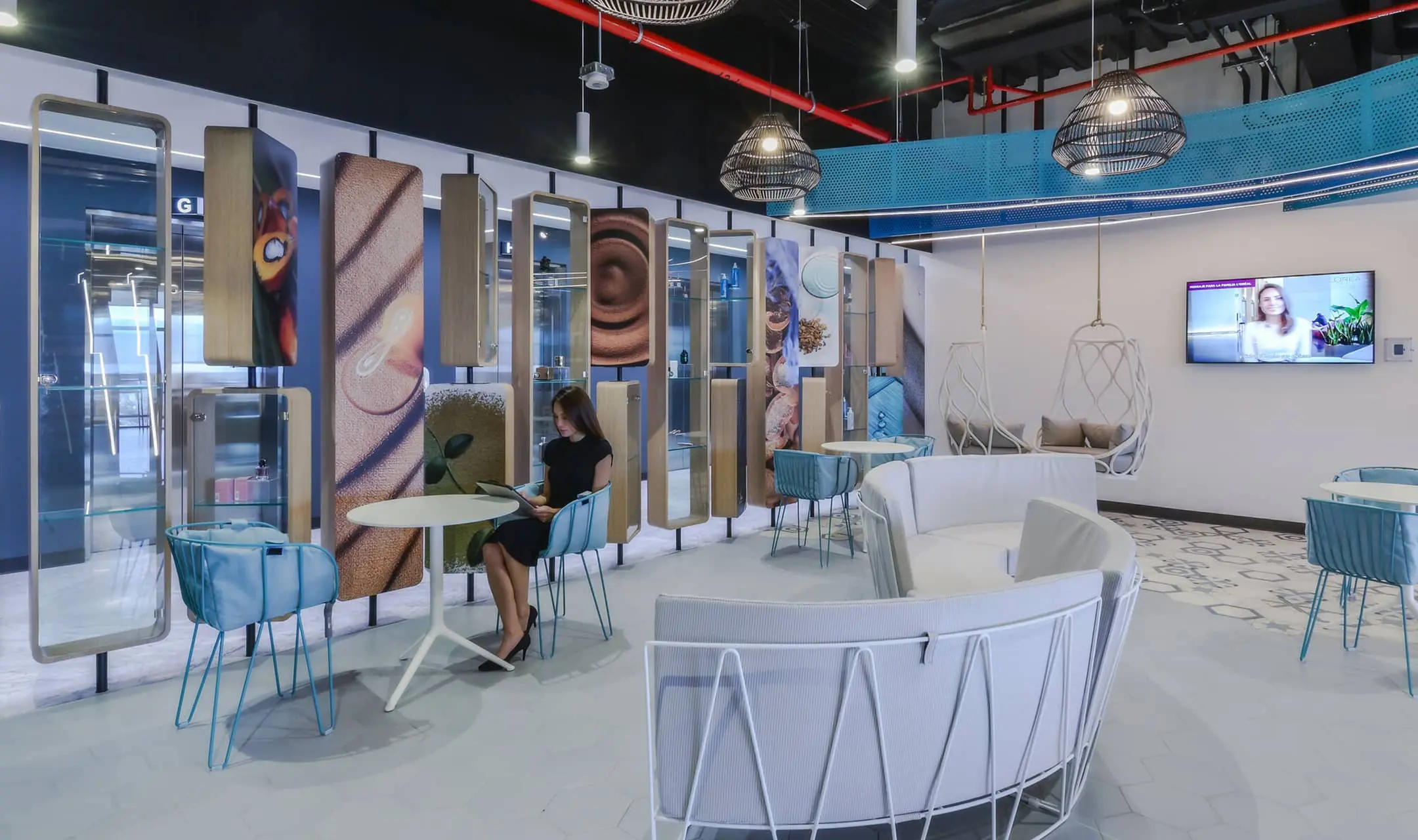 LAGARTO sofa, OLIVO chair, MENORCA tables | Oreal Offices, Mexico CDMX | iSiMAR
Purely Spanish in inspiration and style, the latest collections of the brand, such as the BOLONIA, PARADISO and MITJORN have been extended with new additions for more functionality and versatility. Let have a look…

MITJORN collection. Ramón Esteve
The Mediterranean Sea, and specifically the Mitjorn beach, an idyllic retreat on the island of Formentera, and the traditional fishing nets used by local fishermen have inspired the avant-garde, polygonal design of the sophisticated MITJORN collection.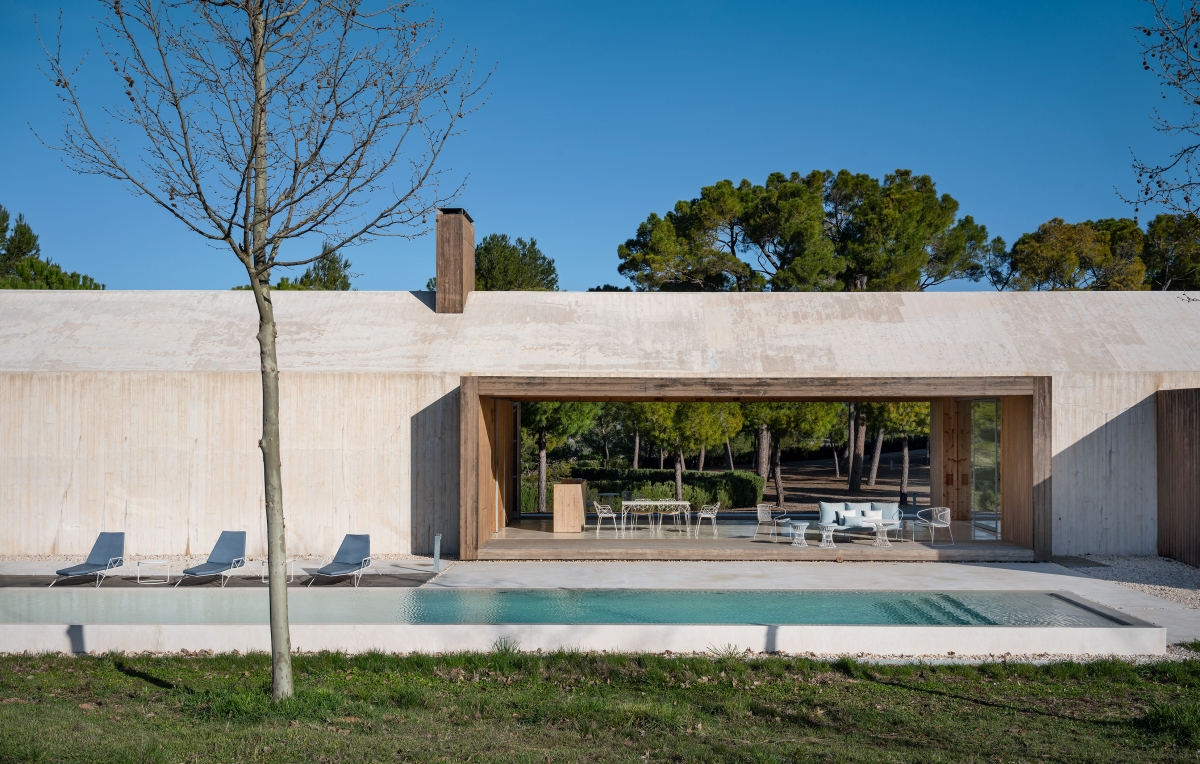 MITJORN sun loungers | Ramón Esteve | iSiMAR
Suitable for indoor and outdoor use, it includes a sun lounger, an armchair, a lounge chair, and a table.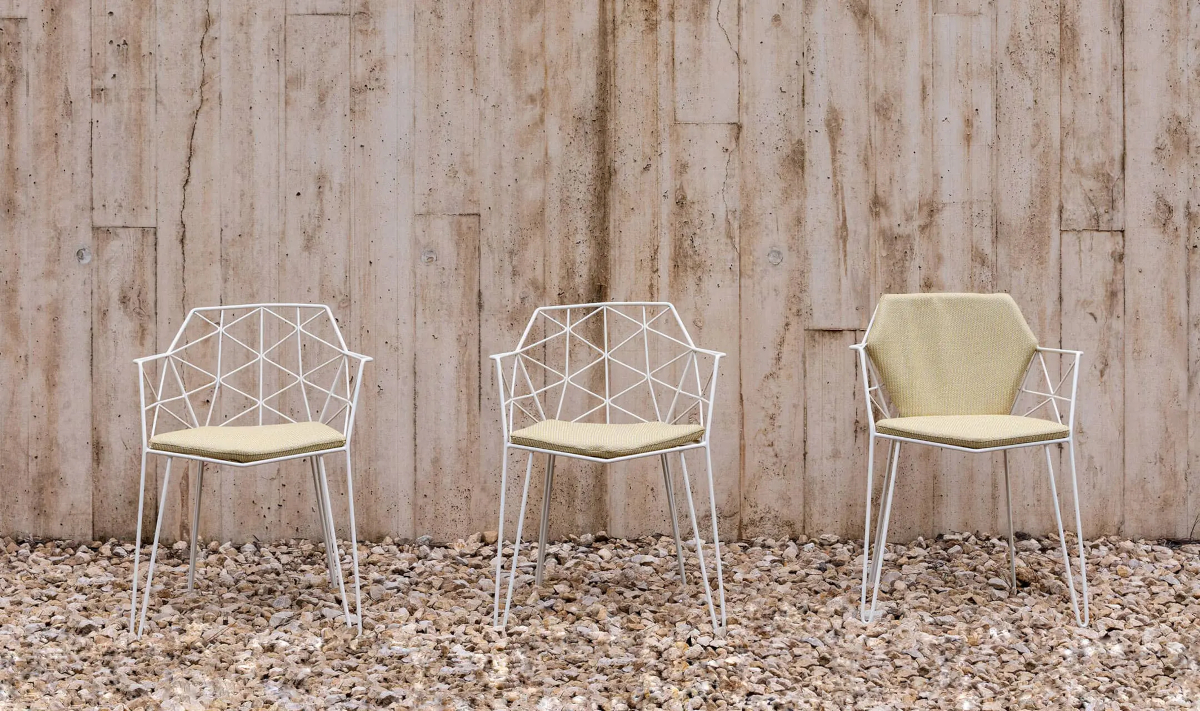 MITJORN chairs | Ramón Esteve | iSiMAR
Seat cushions are also available for extra comfort.
BOLONIA pouf
Another beach – this time the beach of Bolonia in Tarifa, one of the latest unspoiled beaches in Southern Spain -, is once again the source of inspiration for the large BOLONIA family that has been extended to include the new line of versatile, comfortable poufs.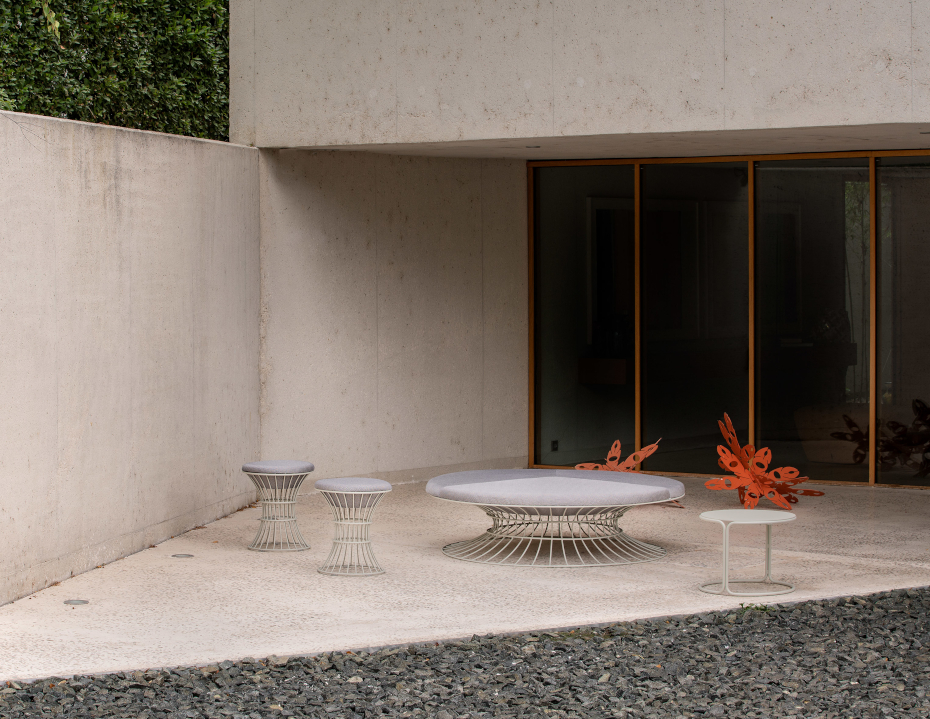 BOLONIA poufs | iSiMAR
The organic, smooth lines of this collection, which imitate the sinuous waves of dunes, truly invite to relax and enjoy the Mediterranean way of life.
PARADISO daybed & sun lounger. ILMIODESIGN Studio
Inspired by the MiMo (Miami Modern) aesthetic of the 50s, the former PARADISO family of stools, chairs and tables has grown to include the new daybed designed by Corbani and Spada. It comes in both single and double format, and is perfect to fill outdoor spaces with vitality, projecting a relaxed and comfortable style.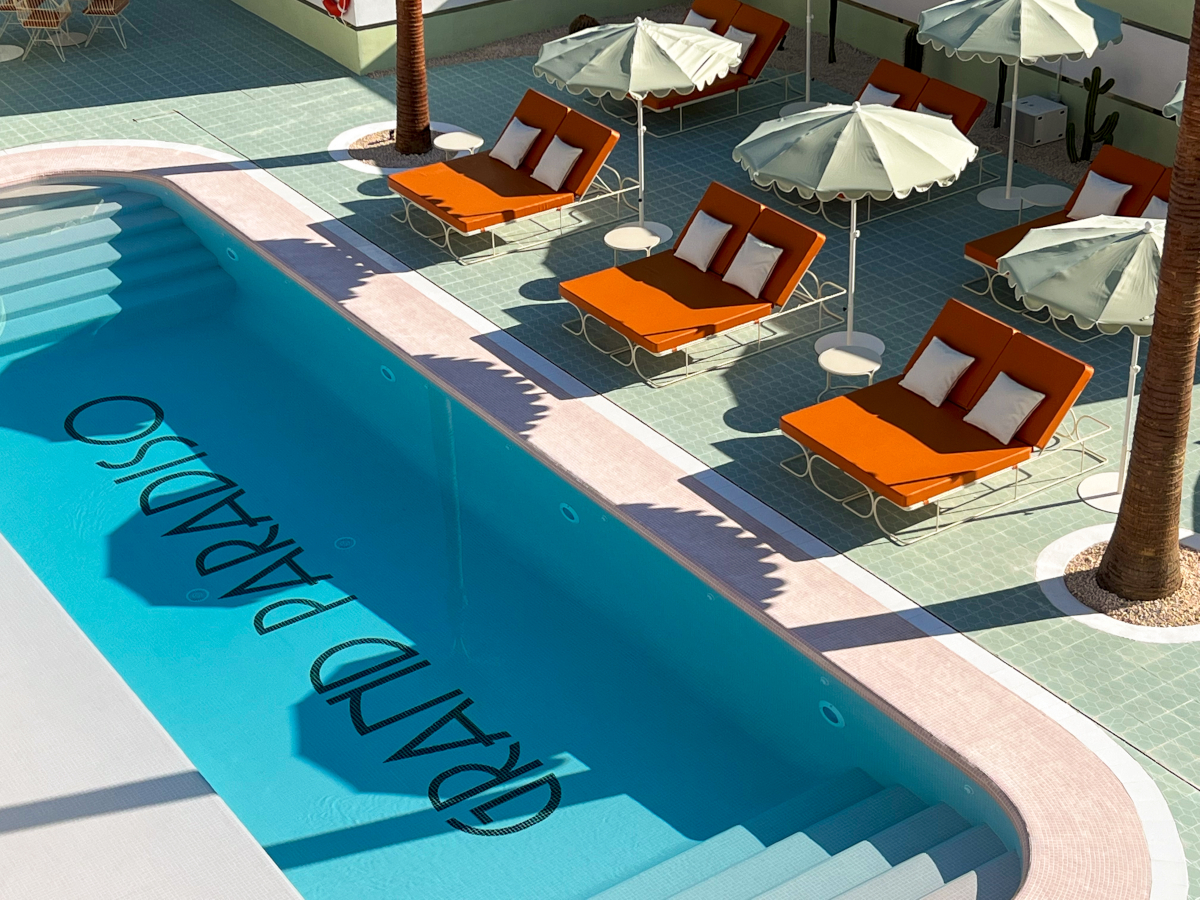 PARADISO daybed | ILMIODESIGN Studio | iSiMAR
The versatile use of colours for both structure and upholstery opens to dynamic aesthetics, as you can see in one of iSiMAR's latest project: the Grand Paradiso Hotel in Ibiza, Spain.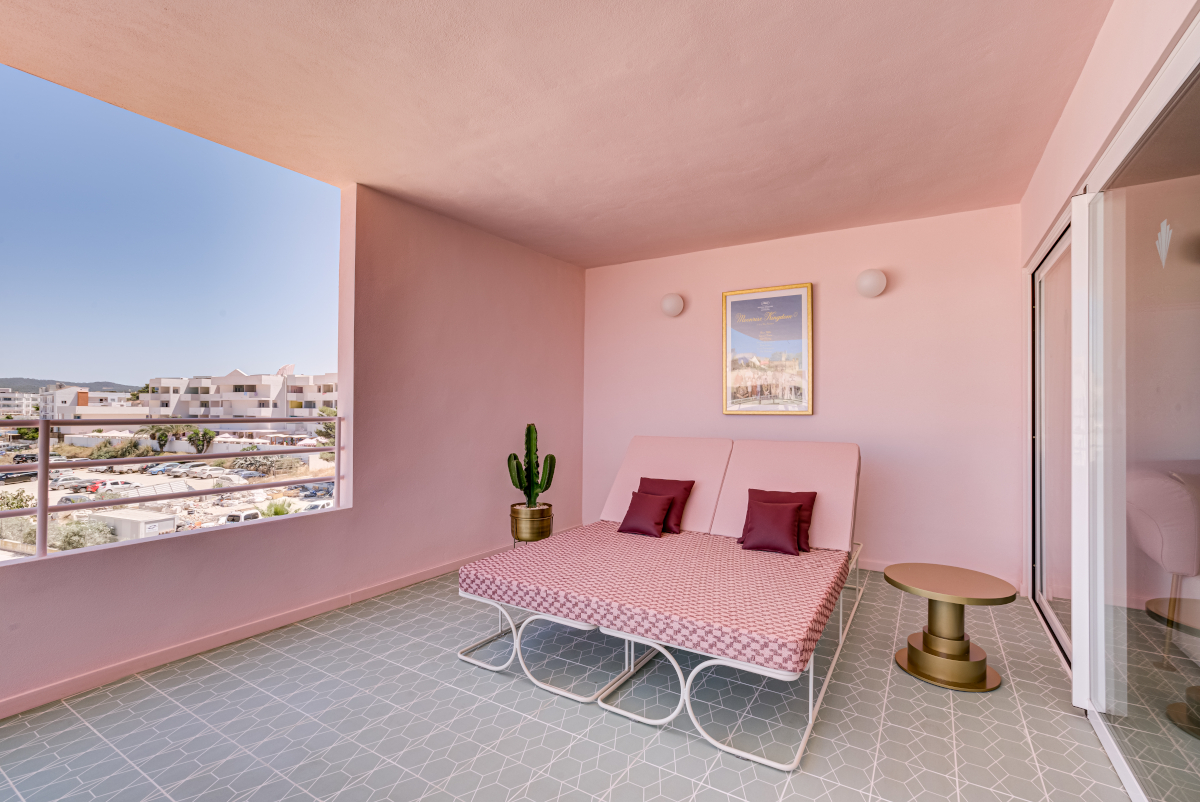 PARADISO daybed | ILMIODESIGN Studio | iSiMAR
All iSiMAR products use 100% recycled and recyclable and environmentally friendly materials with the highest quality controls and comply with the ISO-9001 and the norms: EN581-1, EN581-2 and EN581, tested by the TECNALIA Tech Center.