EquipHotel 2022. VOOLCAN, custom-made furnishing solutions for the hospitality and contract sectors
October 21 / 2022
Well-executed, fine furniture is crucial for successful hospitality facilities, where the range of renovation cycles is usually short, 3 to 6 years. Custom-made hospitality furniture is always a big trend and the best option to improve quality and personalization and therefore satisfy guests' senses – which is by the way the main goal of hospitality establishments.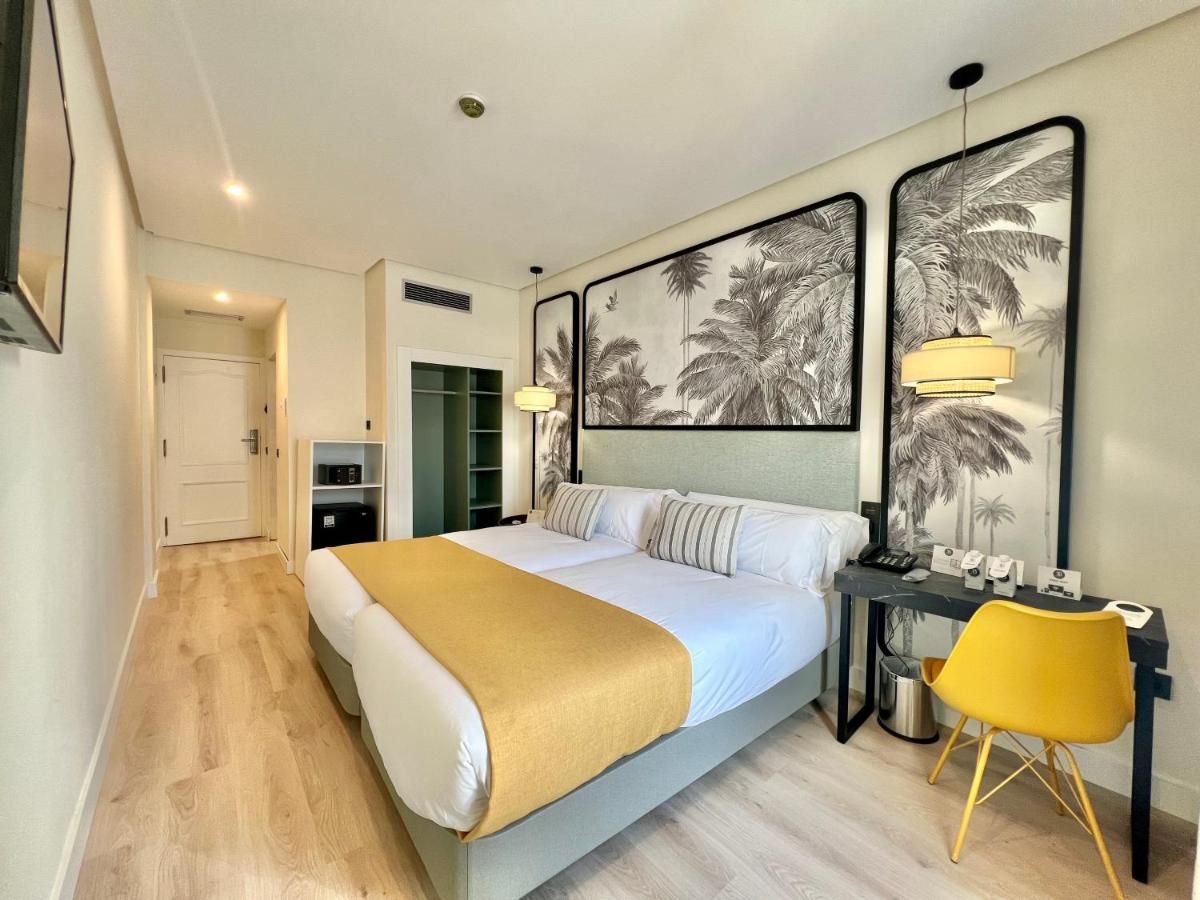 Soho Boutique Puerto Hotel | Puerto de Santa María, Cádiz | VOOLCAN
Spain's leading contract furniture company VOOLCAN is a specialist in manufacturing and supplying a wide range of quality furniture and custom-made furnishing solutions to the leisure, hospitality, and luxury residential sectors. They offer an all-round service that extends from the feasibility study and planning to the production and the on-site installation of furniture and the fittings.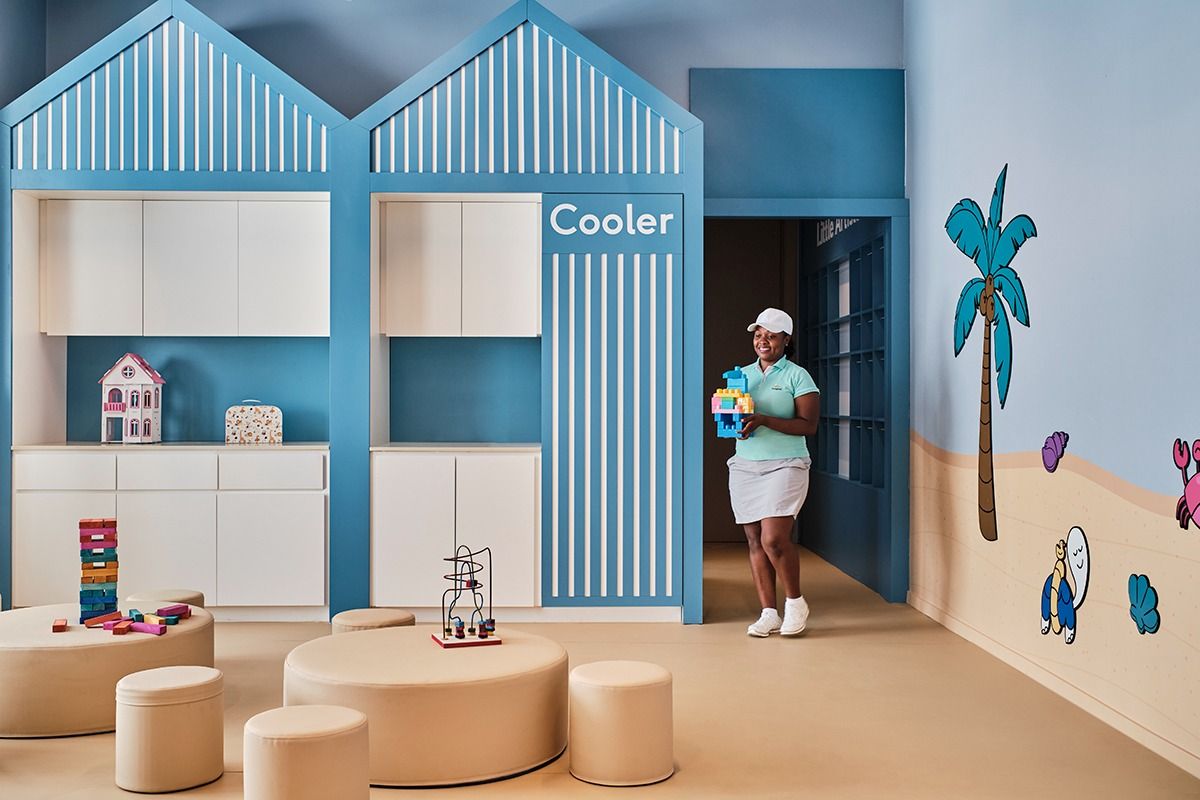 Excellence Punta Cana Resort, Kids Club | Punta Cana, Dominican Republic | VOOLCAN
The firm, which belongs to the SKYLINE Group – owner also of the brands Skyline Design, Joenfa and Contradictions -, has established itself as a powerful business group capable of working closely with national and international interior design studios and hotel groups to ensure the best quality and services, and solve any possible problem during the different phases of the planning.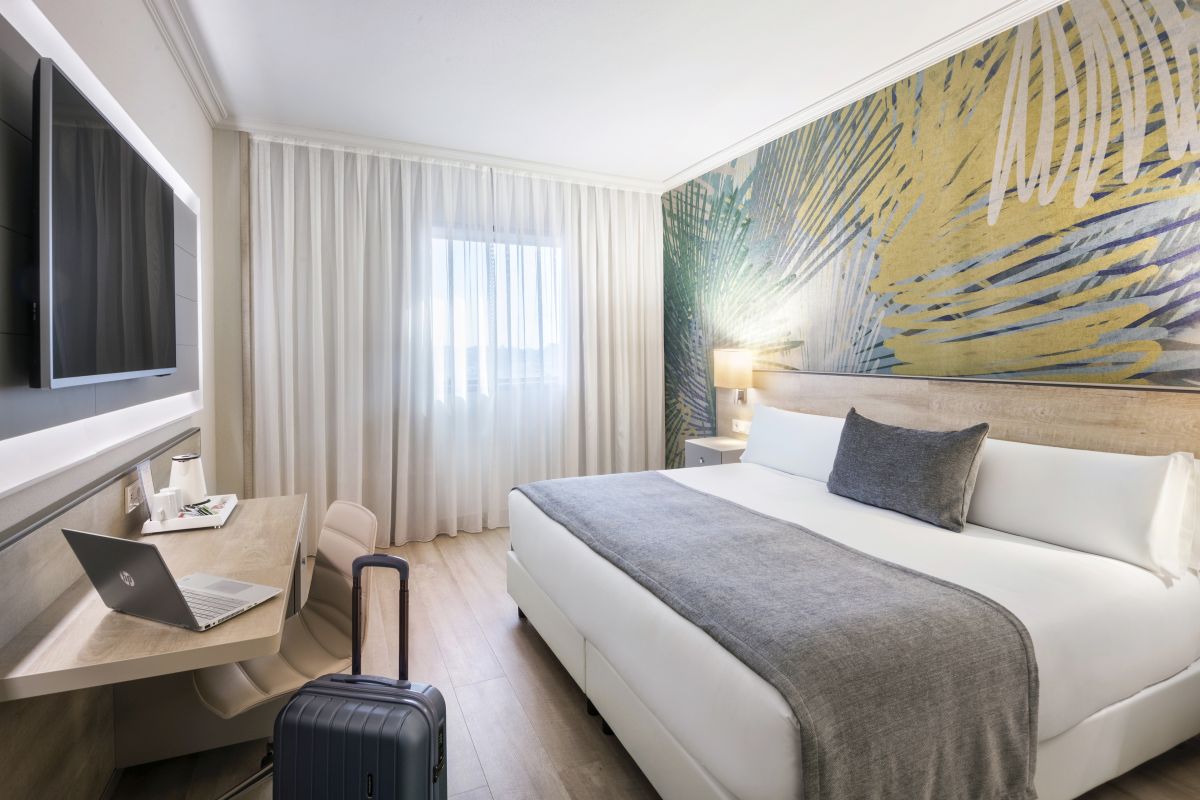 Sallés Ciutat del Prat Hotel | El Prat de Llobregat, Barcelona | VOOLCAN
Each project has always been considered unique leading to the creation of specific, highly customised solutions for important purchasing agents, property developers, investors, and hotel chains, including Royalton, Secrets, Kempinski, Shangri-La, NH Hotels, Palladium, Karisma, Marriot, Sheraton, Hyatt, Meliá among many others.
VOOLCAN, working on bespoke solutions
By combining the best craftsmanship with advanced machinery and technology, VOOLCAN designs and manufactures almost 90% of all their products at their factory situated in Mogente, in the province of Valencia. Their offer includes a wide choice of exclusive furniture for different spaces, such as lounges, lobbies, receptions, dining areas, bedrooms, bathrooms and outdoor spaces.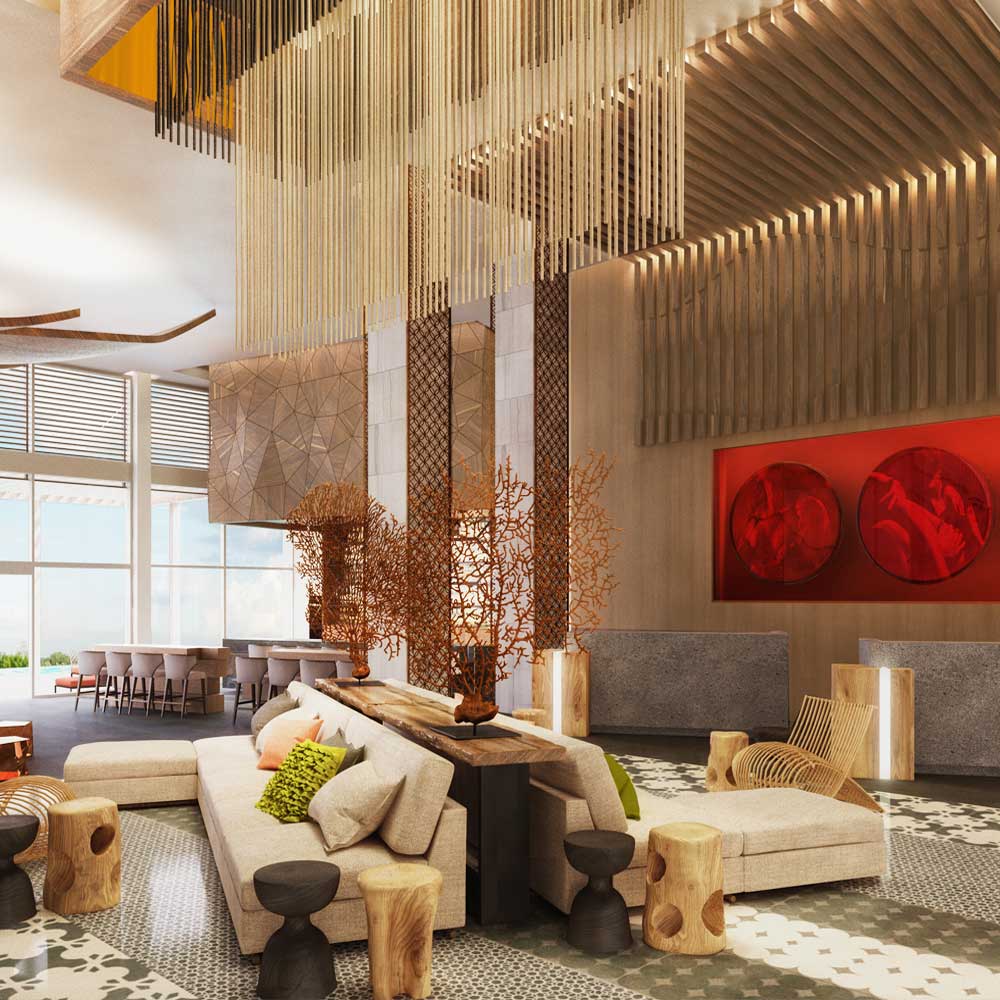 Breathless Montego Bay Resort & Spa | Montego Freeport, Jamaica | VOOLCAN
The professional team work on bespoke basis creating fully customizable furniture made from noble wood – teak, mahogany, oak, ash, walnut -, which comes natural, stained or coloured to adapt to the specification of the client. Bamboo and rattan can also be used to transmit warmer sensations while the combination with metals and simple lines is employed when an urban, classy style is required.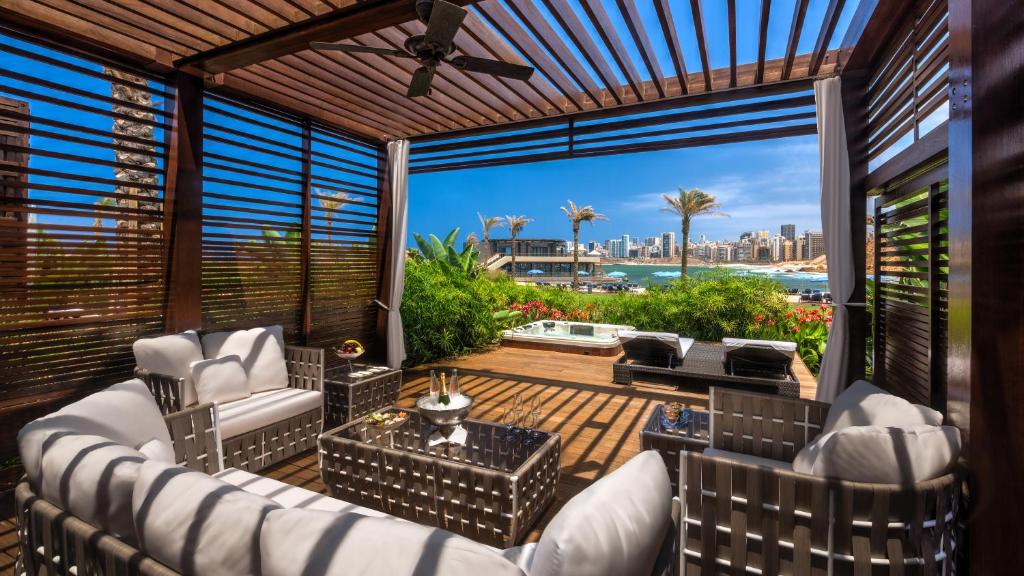 Kempinski Summerland Hotel & Resort | Beirut, Lebanon | VOOLCAN
Terraces, gardens, and pool areas are usually furnished with pieces from the brand SKYLINE DESIGN, which can be finished in different ways and are highly resistant to weather conditions and intense use in contract spaces.
LIA hospitality furniture
One of their latest developments is the LIA hospitality furniture line that stands out for the harmonious combination of beauty and functionality. The noble materials used, such as oak, and its distinctive finish, the walnut patina, give a characteristic and unique appeal to all the pieces.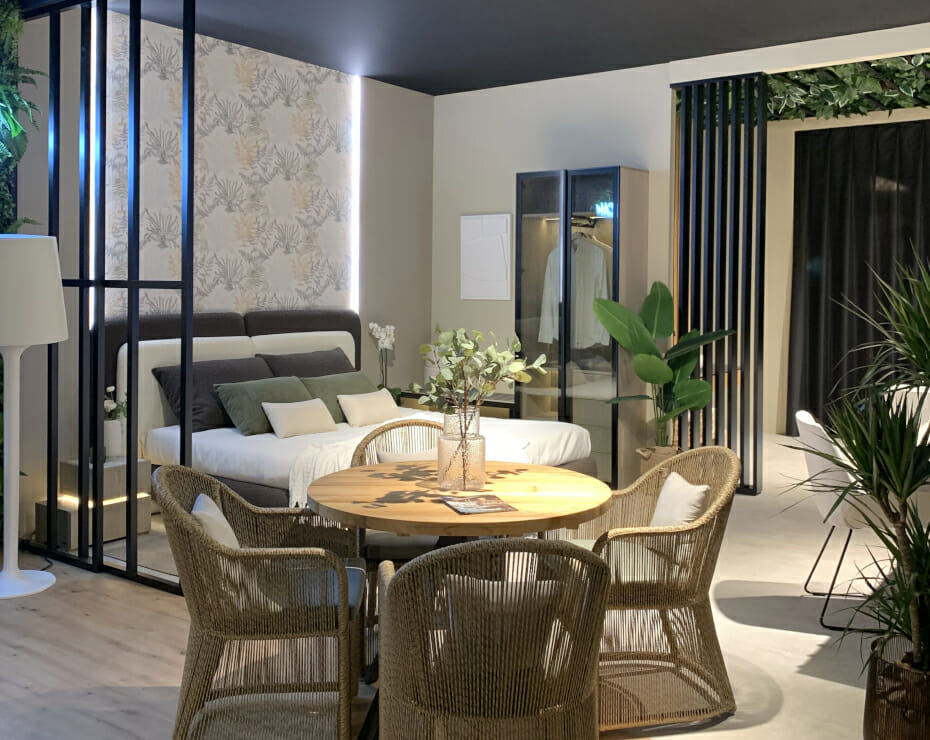 LIA hospitality furniture | VOOLCAN
Inspired to Nordic design, this line features a minimalist design embellished by modern touches in its finishes and in the use of ultracompact DEKTON technical stone. The upholstered headboards and bases add warmth and comfort.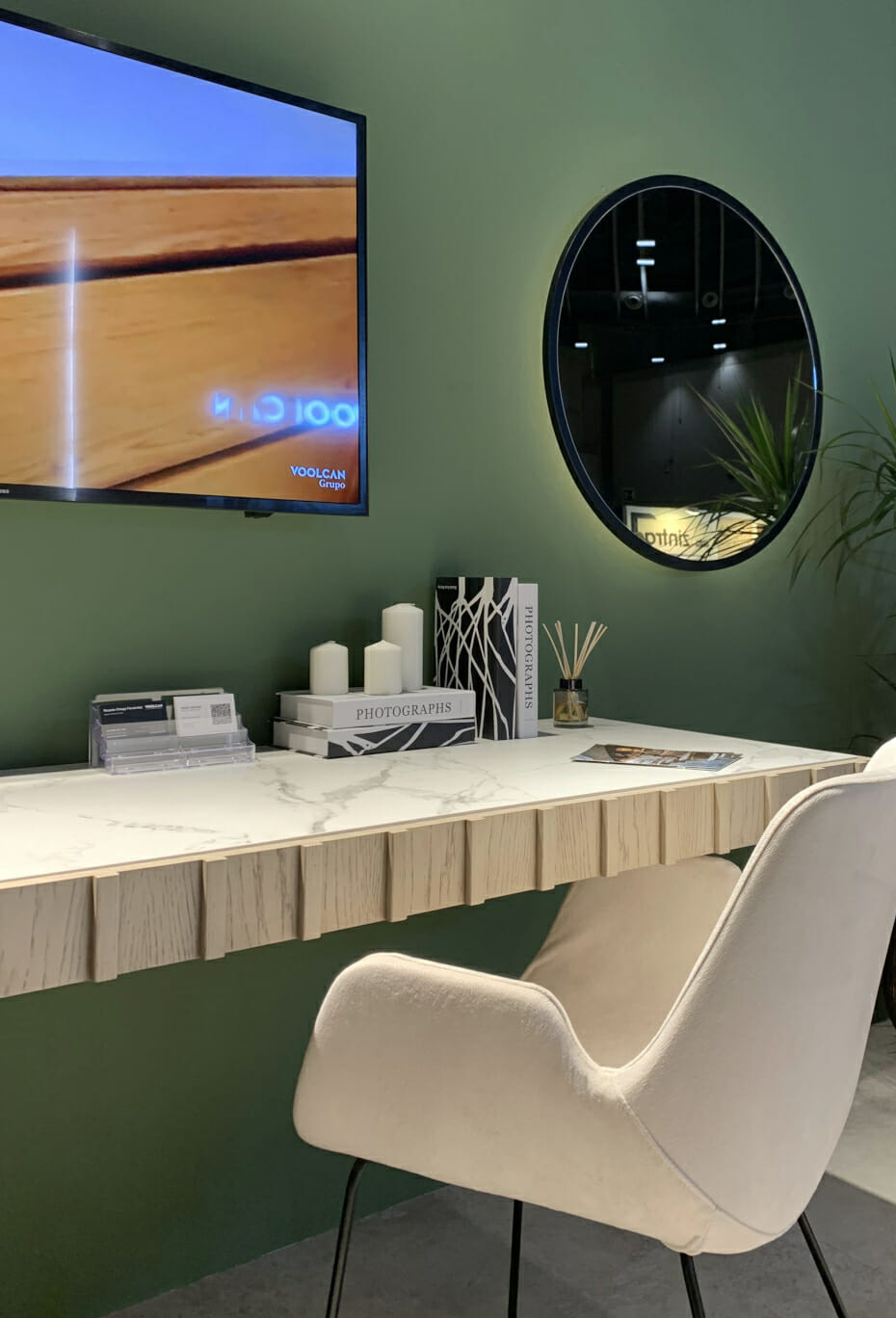 LIA hospitality furniture | VOOLCAN
It has been designed to ensure the strictest fireproof standards and to withstand strong humidity conditions.
All-round services & turn-key projects
At VOOLCAN they understand that the designers and the ownership groups prefer to have a single representative that assumes the whole responsibility for the work and the final fitting out of the spaces. That is why its offer, in addition to furniture for indoors and outdoors, also includes the supply and installation of bathroom products, doors, rugs and carpets, lighting products, innovative surfaces and decorative item and accessories, all of them available in different styles and finishes to suit every type of environment making it stand out.