Feria Habitat Valencia 2022 Highlights. Quality, innovative mattresses for a better sleep
September 21 / 2022
There is an overall growing interest in sleep as well as an increasing awareness of how sleep quality affects people's life. Consumers are continuing to prioritize health and wellness, and this has led to a rise in demand of quality products that reduce the harmful effect of synthetic materials and introduce a personalized approach to sleep.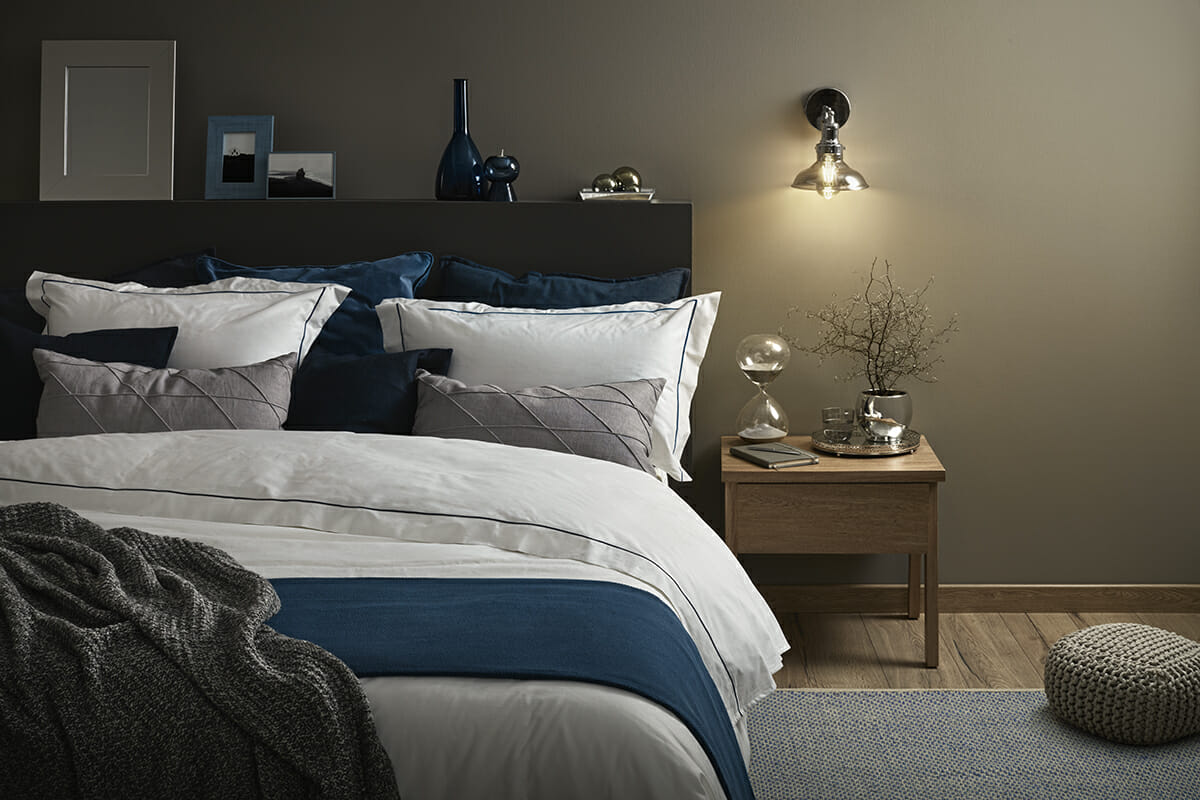 Spain's leading mattress producers are constantly researching and developing advanced mattresses that provide an enhanced sleep experience to their customers. Cutting-edge materials designed to support, cradle, and regulate temperature have been introduced, as well as the different varieties of organic, sustainable materials – bamboo, aloe vera, cotton, soy, natural wool – which are another big trend of the sleep industry. Here you will find some new launches presented at the 2022 edition of Feria Hábitat Valencia that are at the forefront of innovation and set trend…
Versatile, flexible, customizable. The SENTIX BEDS line from SENTTIX, a brand of the Ecus Group
Beauty, order and balance in the bedroom are the drivers of a good night's sleep. Colours that help to achieve relaxation and provide warmth. Cozy and functional designs that avoid visual noise. A space of calm, disconnection, and peace where the bed is the true protagonist.
The SENTTIX BEDS line | SENTTIX
Developed in collaboration with product developer Arturo Diaz and designer Julio Alonso from the Valencia-based Éstandar Studio for SENTTIX, SENTTIX BEDS is an exclusive upholstery collection made up of stylish upholstered bed designs, including foldable beds, bed bases and coordinated headboards that follow the latest trends in decoration. Comfort, beauty and functionality perfectly combine in this line, showing that even a foldable bed can be beautiful when impeccable craftsmanship and attention to detail are applied.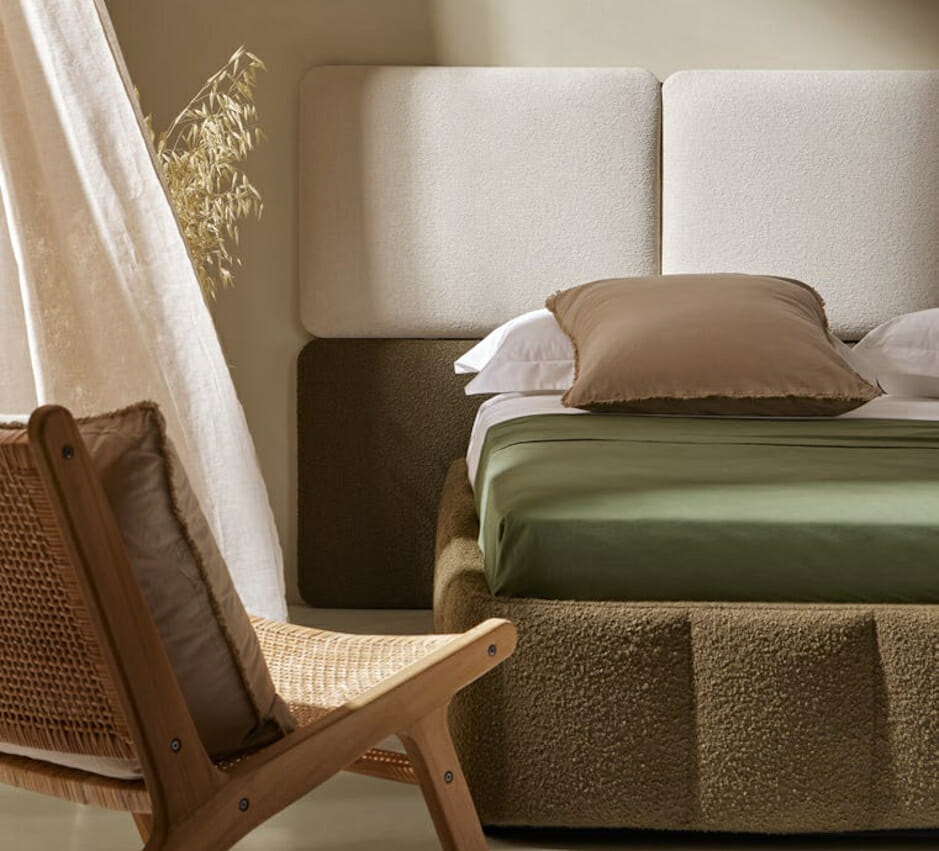 The SENTTIX BEDS line | SENTTIX
Customization has been taken to the extreme thanks to the wider range of fabrics, in terra, cooper and pastel green tones, and the rich choice of legs for the bases.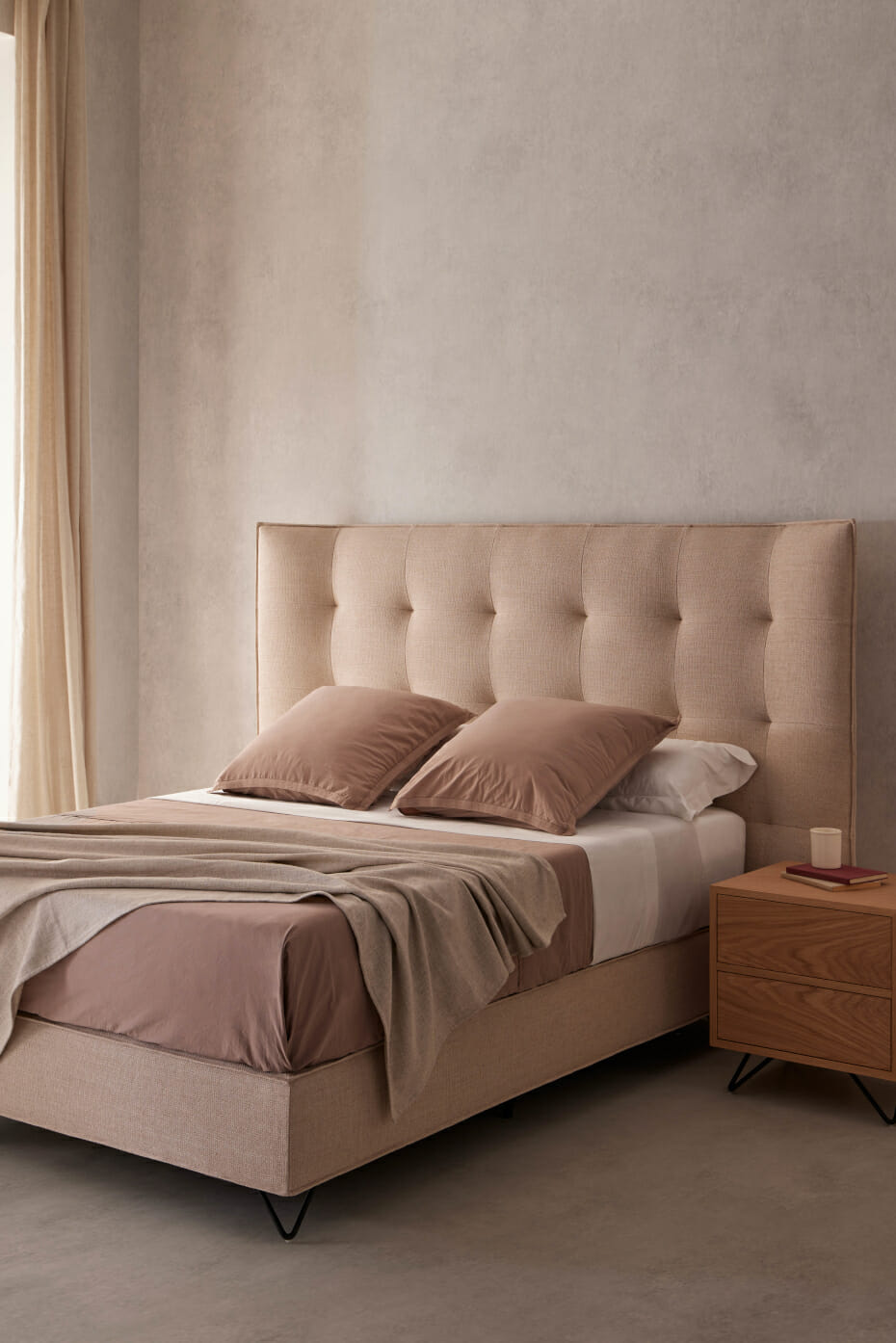 The SENTTIX BEDS line | SENTTIX
The height of headboards has been raised from 110 to 140 centimetres, while different textures and thickness have also been introduced, with panels, capitoné upholstery, modular options for large tapestries, etc.
Redefining the quality of sleep. The AUTHOR COLLECTION by Monica Armani for GOMARCO
The quality of sleep has a profound impact in the life of peoples and a good sleep system makes a large difference. That's why Italian designer Monica Armani and mattress specialist GOMARCO have joined forces and create the AUTHOR Collection, a new line of mattresses and accessories focused on high-quality and great attention to detail, from the engineering to the choice of materials.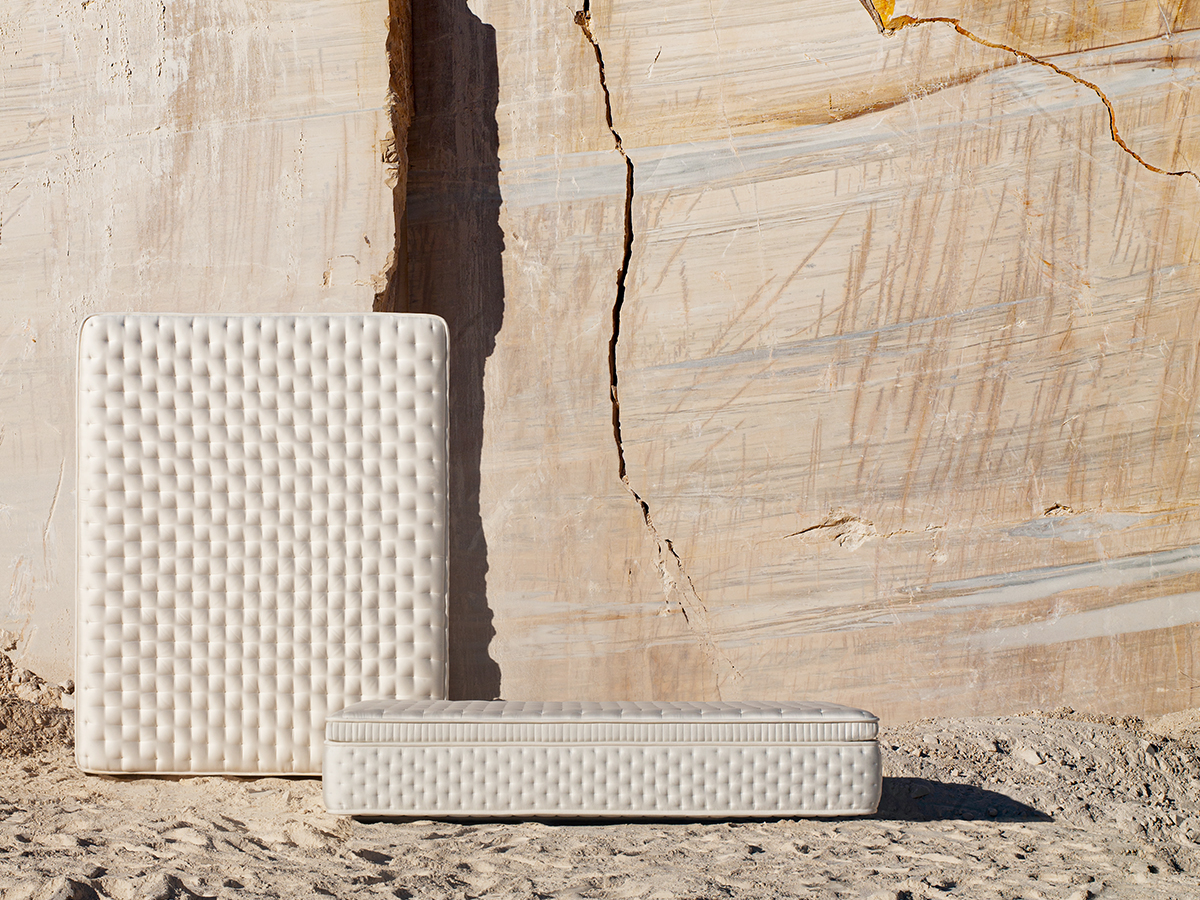 AUTHOR Collection | Monica Armani | GOMARCO
Together, they have worked on a sleep system that includes two luxurious mattress models – the ATELIER and DEMIER mattresses-, with or without topper, that features vibrant and elegant patterns in two kinds of softness (firm and soft).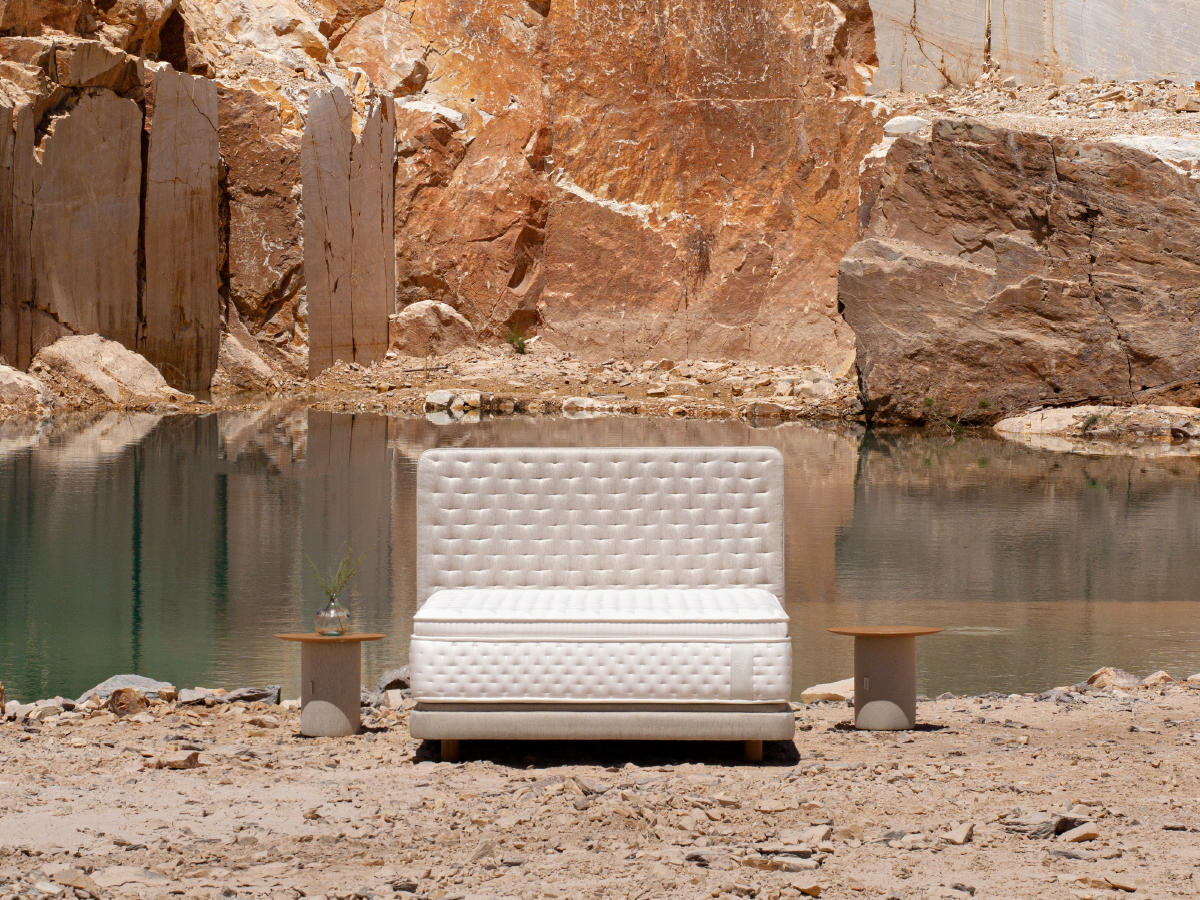 AUTHOR Collection | Monica Armani | GOMARCO
To create a perfect balance and harmony in bedrooms and promote wellness, Monica Armani has also created a series of coordinates accessories that includes two stylish bed bases, a padded headboard, and a matching, refined bedside table.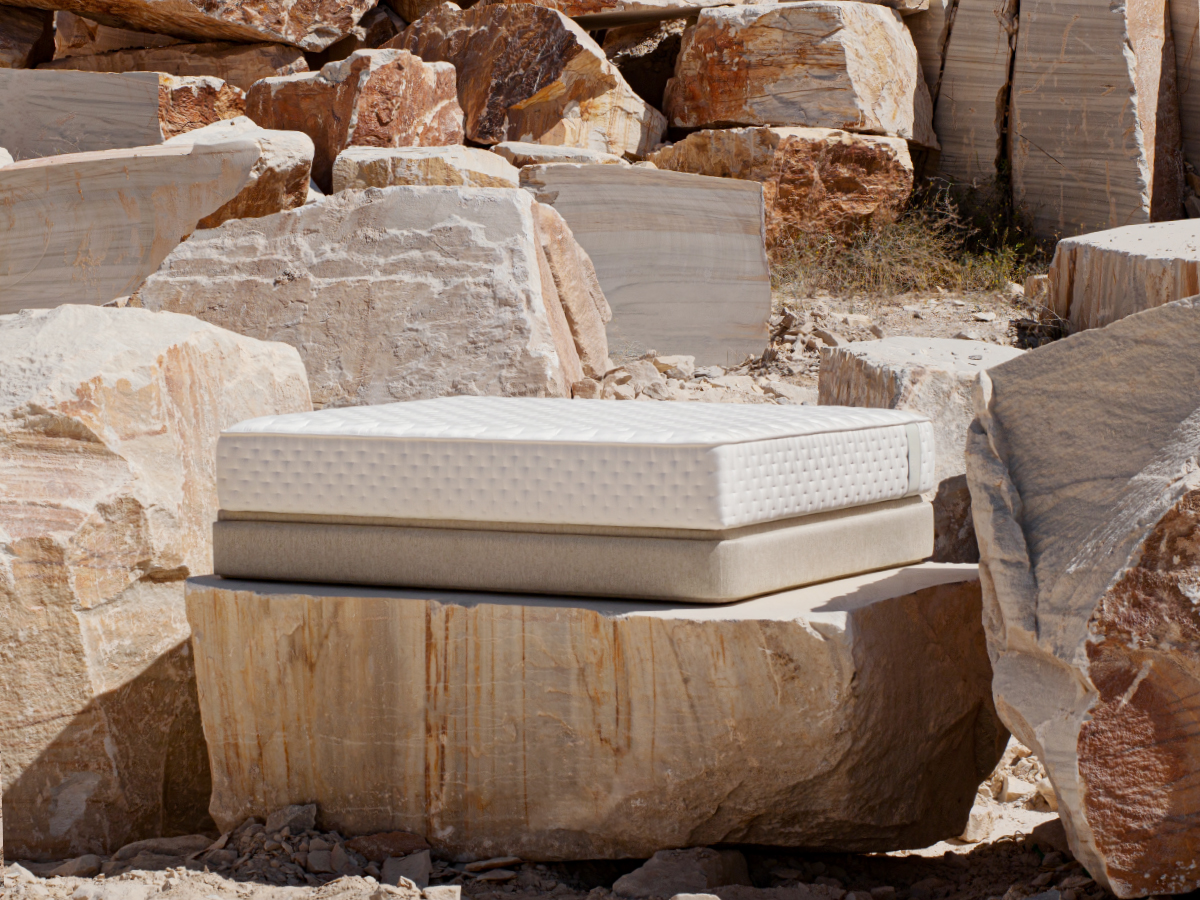 AUTHOR Collection | Monica Armani | GOMARCO
All of them with the typical care and attention at detail that make her creations so unique.
In harmony with Nature. The ECO-NATURE Collection and the ORGANIC mattress from KARIBIAN DESCANSO
The incomparable luxury of KARIBIAN DESCANSO products, combine technical mastery and engineering with exclusive design and premium raw materials. Two other great concerns of the brand, great attention to details and sustainability, have materialize this year in the new ECO-NATURE Collection.

ECO-NATURE Collection | KARIBIAN DESCANSO
Under the slogan "Finest Natural Materials", this exclusive selection of mattress models pushes the limits of comfort even further. Comfort and technology, combined with the best natural materials, such as cotton, linen, silk and latex, ensure the best night's sleep and relaxation.



ECO-NATURE Collection | ORGANIC mattress | KARIBIAN DESCANSO
One of the stand-out models is the ORGANIC pocket-sprung mattress (Platinum Series), a breathable and ergonomic option that will evoke incomparable sensations and stimulate wellness. It integrates natural fibres, such as linen, silk and cotton, with the innovative Pocket Spring System and a D40kg extra-hard perimeter box. The titanium pocket spring, in 4cm diameter, ensure an interrupted rest all night long. The 150cm king-size model features up to 1,232 springs, micro-perforated latex and HR 35kg. The best for your rest!