I Saloni Milano 2014 Classic: contemporary classic decor
March 27 / 2014
Although, noble woods and high-end finishing remains at the core of Spain's haute décor, less formal shapes and more contemporary materials have been added to catch up with more modern trends and speak to younger audiences. Manufacturers such as AMBOAN, LA EBANISTERIA, AUDERE by CANELLA, LLASS, LOLA GLAMOUR, TOMÁS & SAEZ and VALENTI have some new inspiring proposals for contemporary yet elegant ambiences… Have a look!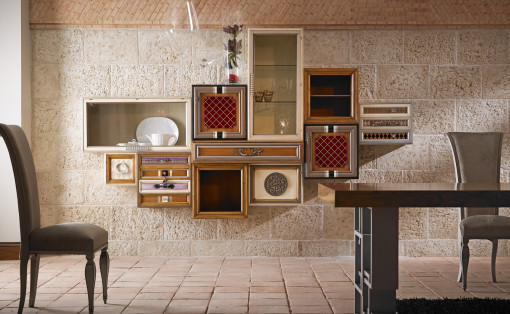 AMBOAN – Hall 1 Stand B10
By combining new materials and technology, AMBOAN has created the new stunning TRAZO collection, to be unveiled for the first time in Milan. Designed by a team of young designers, updated with innovative materials and finishes, it represents a step forward with respect to EVENT, one the latest AMBOAN's successful collections.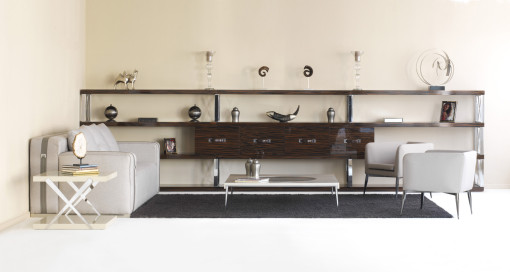 TRAZO still features leather, steel and high gloss finishes and the exclusive CAVIAR version, which has been highly appreciated in the market. But there are new attractive additions, such as the Ebony wood and metal finishes in gold and graphite.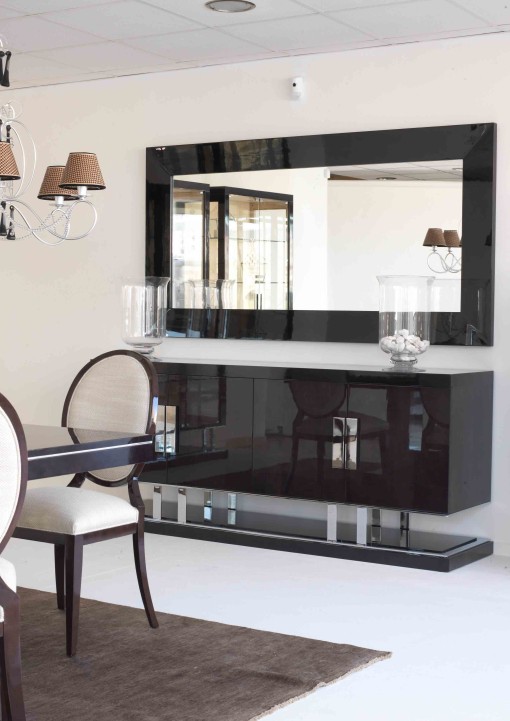 Traditional ranges have been enhanced by adding new colour and leather finishing, among them the new piano lacquer, the Champagne finish or the Galuchat leather in beige. Upholstered tables are also available in different leather finishes.
AUDERE by CANELLA – Hall 1 Stand D03
Since its first launch at I SALONI Milano last year, AUDERE, the latest collection of CANELLA, has enjoyed great success in many markets. After a long journey to major events, the whole collection will finally be presented in Milano, unveiling the future of the brand focused on a younger target and more and more committed with top-quality, innovation and good designs.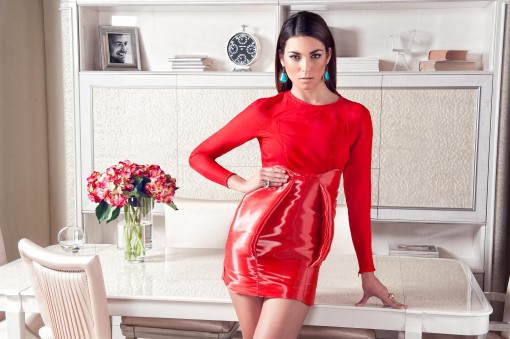 AUDERE is the result of more than three years of research and development carried out by the team of Canella and Jordi Vidal. The high technology used in the modern production plant of Canella made it possible to develop unique finishes (Palma de Khaya with Sapele, Bleached Pomele with Sycamore, White Lacquers) and a versatile design resulting in various compositions for the living room, dining room, office, bedroom and dressing room.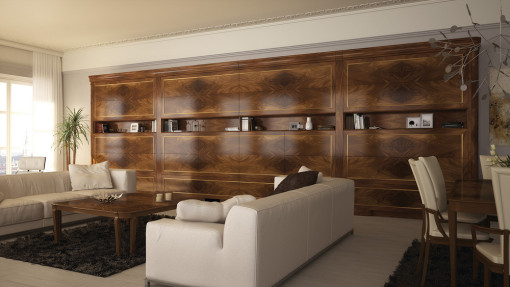 Audere also incorporates Blumotion which allow the automatic opening of doors via remote control, increasing convenience to the user.
LA EBANISTERIA – Hall 1 E07
A master crafter since 1968, LA EBANISTERIA puts on display at I SALONI its latest successful collections which stand out for the amazing mix of craftsmanship and new, vibrant formal solutions: BAUHAUS, CLASSIC, CONTEMPORANEA, UNO DE 15, QUANTUM, NITE NITE… The firm presents also COLLAGE, its new furnishing proposal inspired by some of the early 20th century artistic movements, such as Cubism, Neoplasticism, and Suprematism.

Aimed to break up with current furniture design, all pieces of this collection have been conceived using sculptural elements that stand out with a sense proud presence within the environment of your choice. Their beauty is formed and crafted using blocks that are intricately cut and overlapped and fused together with unique depth of colour and clarity.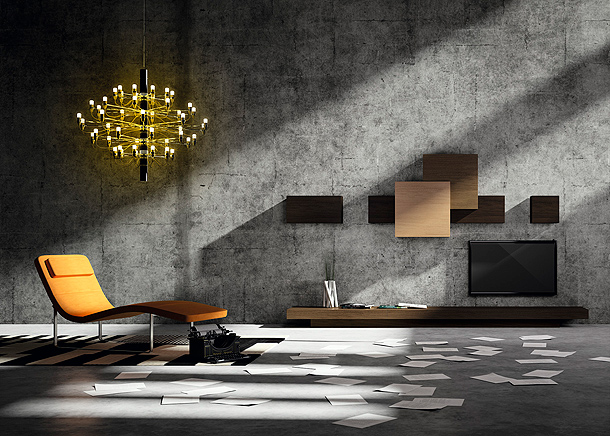 LLASS – Hall 1 Stand H01
Always committed to exclusive designs and quality, LLASS will unveil in Milan ÁGORA, a new high-end furniture collection that will be part of the successful TOP LLASS line. Beautifully crafted, AGORÁ boasts new striking textures and finishes that create visual interest while setting an immediate glam mood. The firm, a specialist in haute décor, has recently enlarged the finish options of its iconic WONDERLAND, STRAVAGANZA and EUPHORIA collections by including new lacquers, volumes and textures.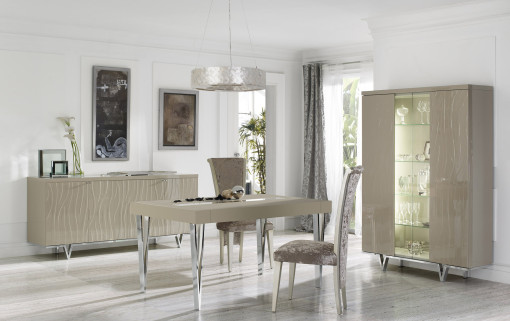 LOLA GLAMOUR – Hall 1 Stand D06
Drawing inspiration from Spain's culture, art, architecture and fashion, LOLA GLAMOUR creates furniture that plays with bold shapes and colours, evoking emotions and bringing an original touch to refined contemporary spaces.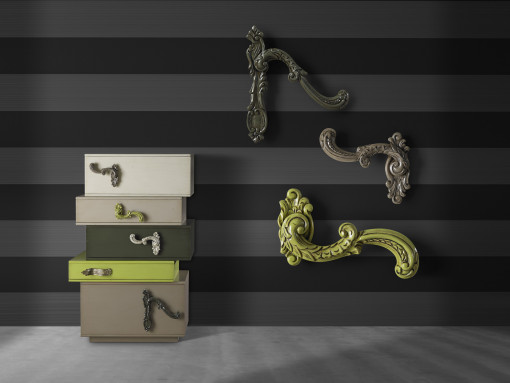 In Milan, the brand will be showcasing its latest creations, all of them made of the finest materials and with their own peculiar style. Inspired by a set of suitcases, the LONDON chest-of-drawers stands out for its sophisticated hand-carved wooden handles. The ONE composition is a striking sum of cubes, colours and textures that it's a piece of furniture, a painting and a sculpture at the same time.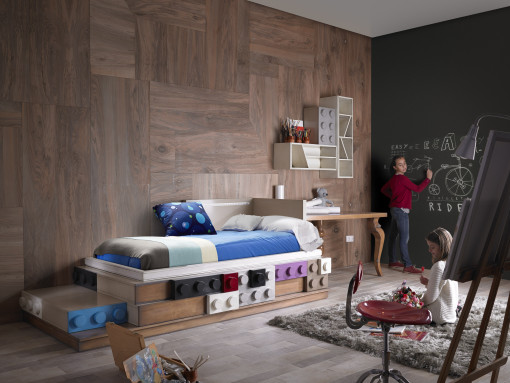 Functional and funny, the LEGOS kid bedroom has all the charm and quality of LOLA GLAMOUR's creations. But with a new hint, it recalls the LEGO construction toys!
TOMÁS & SAEZ – Hall 4 Stand M02
At I Saloni 2014, the firm will be presenting PURE, a collection that includes four lines of occasional furniture: GLAMOUR, NEW BAROQUE and PRIMAS. With their own personality and elegant style, all the lines feature precious combinations of metals and exotic woods in different finishes. Each line can be combined with a wide choice of mirrors, fine tables lamps and accessories.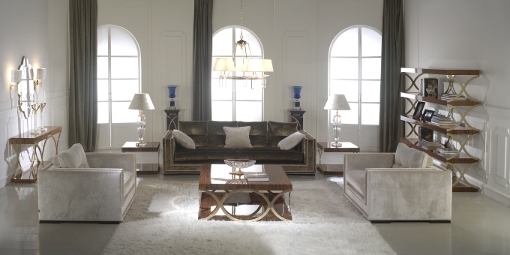 Every piece is handmade by expertise artisans who apply the old traditional techniques in combination with new technology. This work and the use of the best materials give to TOMÁS & SAEZ's furniture and lighting the status of pieces of art, as if they were real jewels for the home.
VALENTI – Hall 2 Stand D28
A specialist in high-end decoration, VALENTI will unveil in Milan the new FIERRO dining room made of Palisander and Eucalyptus veneers. It features a refined combination of high-gloss finish, stainless steel detail and high quality leathers.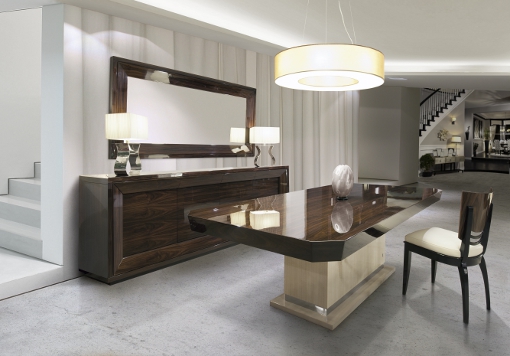 High-gloss lacquered, the new MASCARON collection for living rooms offers different exclusive finishes: caviar, smoke, purple, emerald, deep blue… It can come also in natural walnut wood or glossy.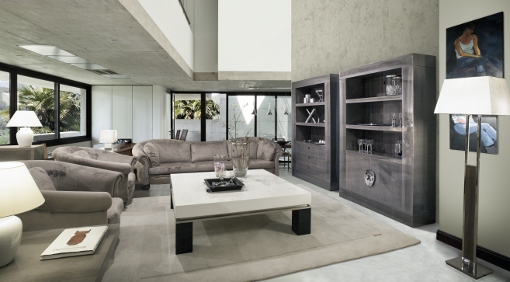 Next days: Spain's new brands and new design products on display at I Saloni 2014!