IMM Cologne 2016: design from Spain (III)
December 31 / 2015
KETTAL and TREKU, two global key players of the Spanish design industry, will exhibit in hall 3.2 their latest proposals and new launches for cool indoor and outdoor spaces. Read on and get inspired…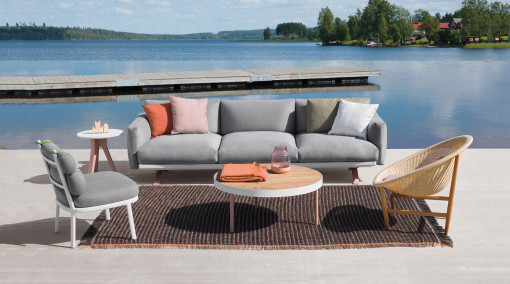 Blurring the boundaries between inside and out? With KETTAL you can. The Spanish outdoor furniture manufacturer has strived to create items that move all the comfort and refinement of the indoors outside. Or vice versa, you can take the indoor-outdoor living theory to the extreme, with the inclusion of the KETTAL's stylish furniture in your interiors, adding to them a cool breath of fresh air. Start with this new proposals of the brand on display in Cologne…
The BOMA collection, designed by Rodolfo Dordoni for KETTAL, was born from the need to provide outdoor environments with smart high performance furniture, without losing out on comfort and style. Key piece of the structure is a stream-lined aluminium frame that supports the generous soft seats and is flexible enough to easily allow different compositions and configurations.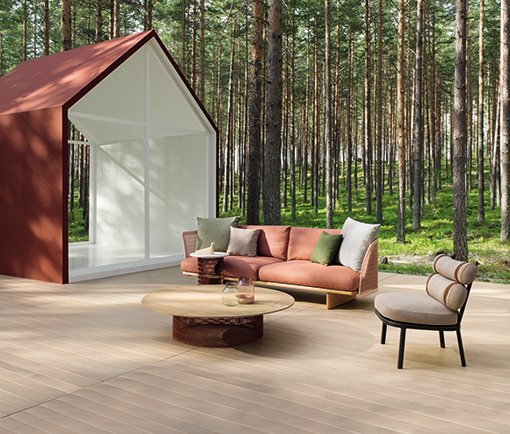 The textile upholstery is every bit as nice as that of interiors, offering a warm and cosy feeling that allude to KETTAL's tradition for calm and timeless design.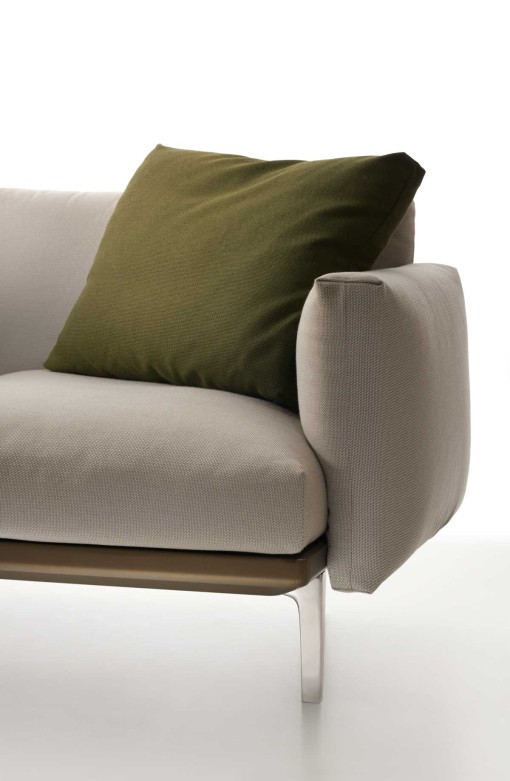 Equally suitable for indoor and outdoor use is STAMPA, the new armchair that started a new collaboration of the Spanish brand with the French duo Ronan & Erwan Bouroullec. STAMPA is made entirely of aluminium incorporating various manufacturing techniques. The main idea was to create a chair that could assume the passage of time and look worn over time, just "like a pair of leather boots", in the word of the designers.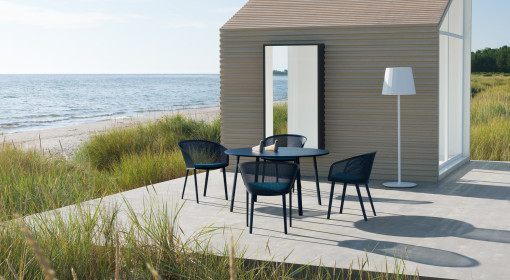 It comprises a cup-shaped perforated shell that is connected to the seat and hydro-formed legs with an injection-moulded ring. Available in two versions – perforated or plain – and in powder-coated or anodised finishes with optional seat cushions.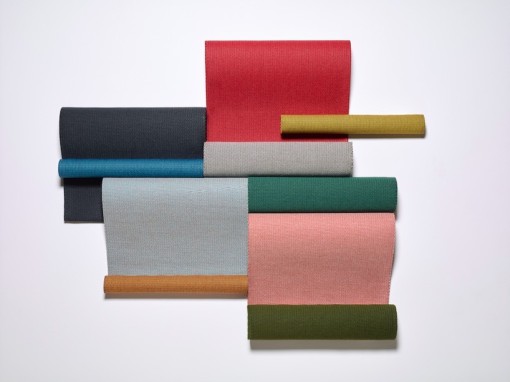 New products are completed by the sensual, textured outdoor fabrics of the TERRAIN collection, a design by DOSHI LEVIEN. The fabrics, which reflect the subtle melange of tones of different natural landscapes, are available in a range of 34 colours, all of them aimed at matching with different setting and outdoor materials, like marble, stone, wood, mesh or coated metal.
Hall 3.2 Stand F011
With a great reputation for creating high quality furniture for living & dining rooms, bedrooms and work spaces, TREKU draws on its history and modern trends to bring the contemporary and the traditional together and produce pieces that stand out for timeless and sophisticated quality.
The company will be present in Cologne with the successful AURA and KAI collections, designed by Angel Martín & Enrique Delamo and Jean Louis Iratzoki respectively, plus a new launch: the LAUKI modular collection, a creation by Ibon Arrizabalaga for the brand.
As usual, the firm offers a line of sideboards, bookcases and modular systems that make the most of your living and dining room and bedroom spaces, allowing different configurations and incorporating unique and playful elements of colour and intrigue.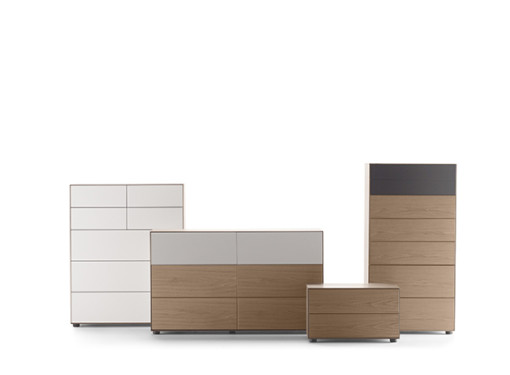 The subtle beauty of the LAUKI, for the first time on display in Germany, comes from the delicate half-centimetre frame that surrounds each piece and encompasses the push-to-open drawers. Although visually simple, these two elements constitute the imaginative and decisive flair of the design as they can come in different sizes and colours to ensure personalization and visual impact. The collection includes side tables, chest-of-drawers and chiffoniers available in all TREKU's range of wood and lacquers.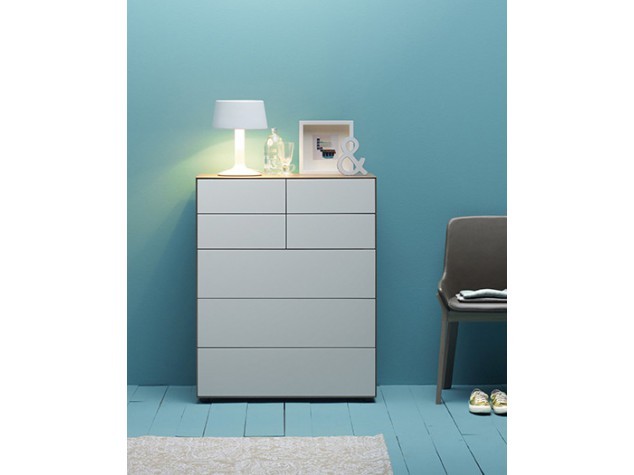 Boasting clean lines and fine craftsmanship, AURA combines natural wood veneers (oak and walnut) and eye-catching lacquers for warmth and striking contrasts. The metal and wooden feet reinforce the timeless feel of the collection while evoking retro inspirations.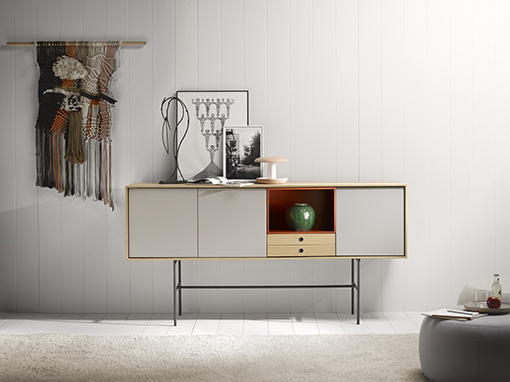 Made of a solid wood structure, KAI is incredibly versatile, offering a wide range of configuration options, from large shelving for offices and homes to small pieces of furniture such as TV cabinets. Basic units can be completed by different elements to fit different needs and tastes: back panels with different sizes and finishes, drawers, doors, lacquered shelves, made of wood or even marble, felt blinds, etc.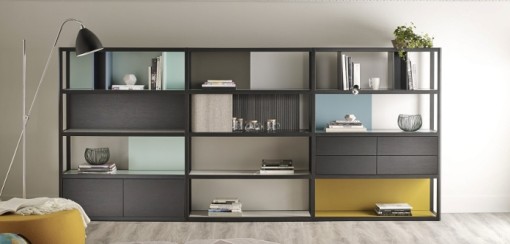 The personality of each piece of furniture depends on the elements used, so the final result can be more open or more functional, colourful or more subdued, etc.
Extreme modularity & style, can you ask more?
Hall 3.2 Stand D034