Imm Cologne 2018: CARMENES, INCLASS, iSiMAR and TREKU in the Pure and Pure Editions halls
December 28 / 2017
Spain's design offers a fresh and vibrant alternative to the products coming out of other design-rich countries. In halls 2.2, 3.2 and 10.1, some of the most fashionable Spanish interior labels, such as CARMENES, INCLASS, iSiMAR and TREKU will showcase their latest product concepts and new designs in exclusive stage-like environments that highlight the creativity and the innovative approach of their creations.
The products on display, which include home modular furniture, sofas, chairs and seating systems for home and contract use, feature an intriguing blend of creativity, exciting colours, cutting-edge materials and craftsmanship within the context of contemporary design.
Strongly committed to the contemporary culture, the Catalonia-based CARMENES has always been forging new collaborations with prestigious designers to create pieces that perfectly blend beauty, functionality and purity of forms. Lievore, Pensi, Codina, Hoffman or Hécor Diego have created some of the most coveted design icons of the brand, while young designer studios have enriched the product portfolio with new aesthetic visions that break conventionalism in lines and materials.
MAJESTIC sofa. La Mamba Studio. CARMENES
The constant renewal of techniques and materials, the implementation of new technologies, as well as the coexistence of classic and modern aesthetics, are proof of the internationalization of the brand's expressive languages and of the growing contribution of the firm to the ever-evolving interior design global market.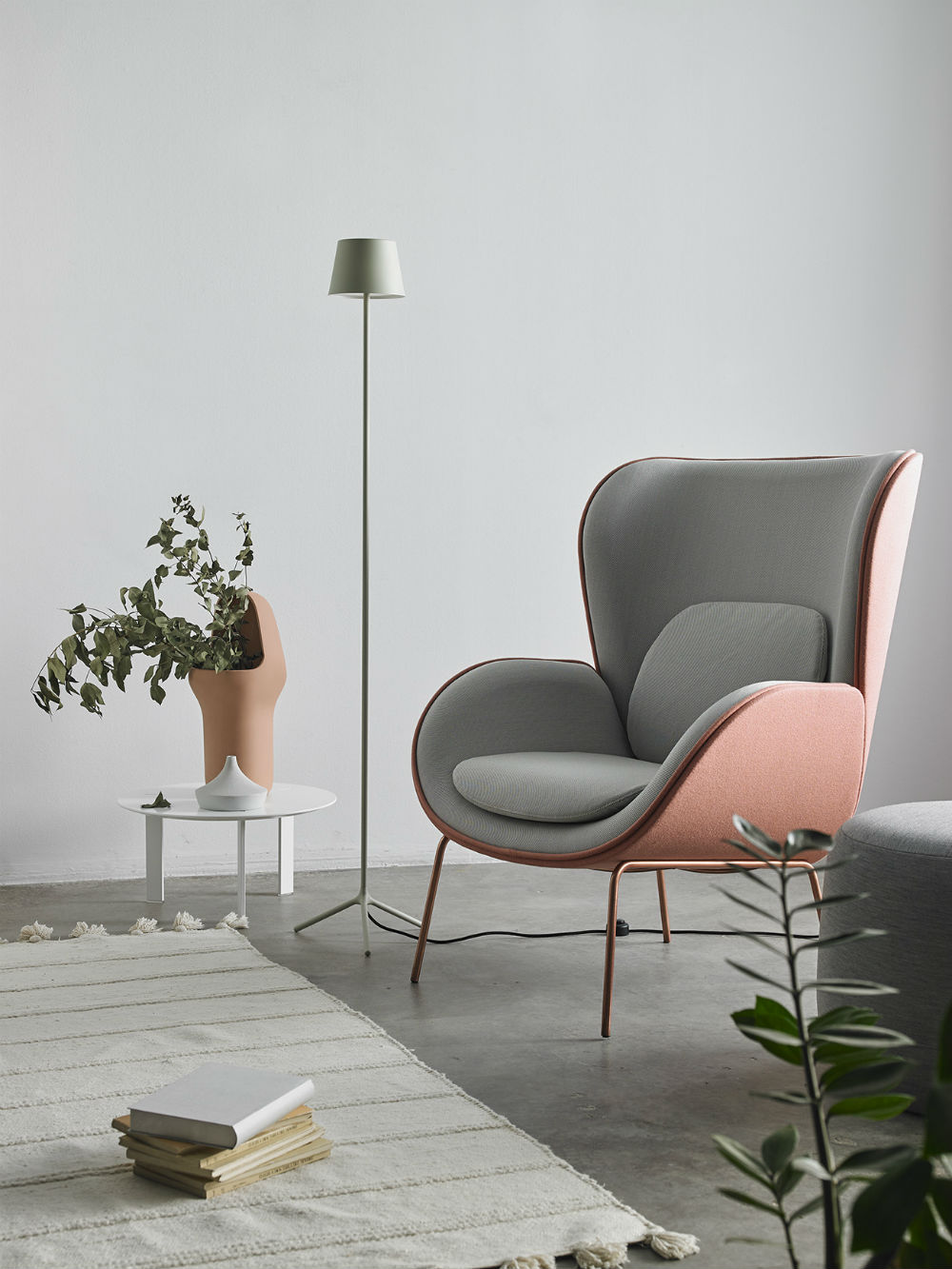 NORMAN armchair. Estudio Savage. CARMENES
The firm will bring to Cologne a selection of products from some of the best signature of the Spanish design scene: Francesc Rifé (BUD lounge collection and SAM seating collection), La Mamba (MAJESTIC sofa, DOWNTOWN tables and MOLE poufs), Estudio Savage (NUMERAL modular seating system and NORMAN armchairs) and Jorge Pensi (LIMA sofa).
NUMERAL seating system by Estudio Savage. With its refined and timeless retro-modern aesthetic, NUMERAL is a versatile seating system that allows to create a perfect lounge space at home or in public spaces. It consists of different pieces, which include various modules in different sizes – with or without backrests -, armchairs and a line of tables that can be integrated into the structure or be used a complement of the lounge furniture.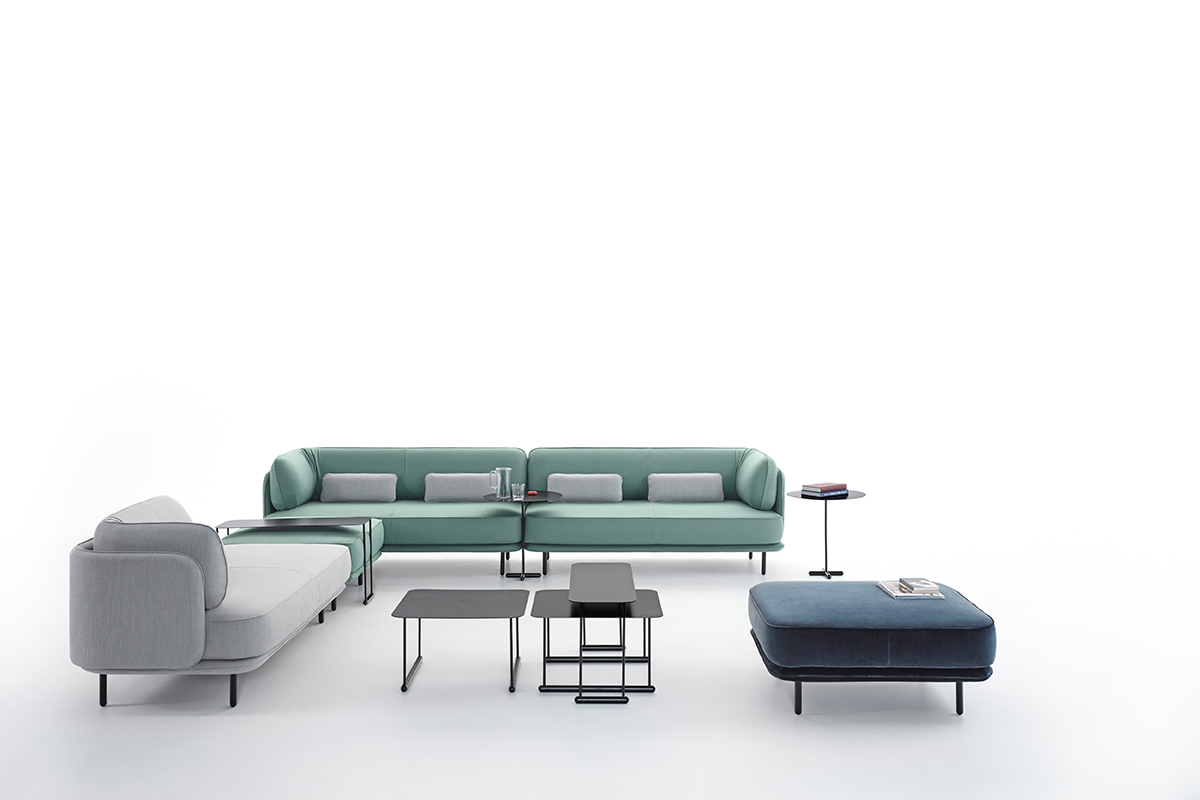 NUMERAL modular seating system. Estudio Savage. CARMENES
SAM lounge furniture collection by Francesc Rifé. The range comprises an armchair and a sofa, whose soft structures rest on thin metal legs add visual lightness to the pieces. Available in large and small versions, sofas and armchairs feature an ergonomic, smooth design that embraces the user improving the lounge experience. SAM reflects Francesc Rifé's conception of future furnishing solutions with pieces that are much more versatile and functional to adapt easily to different environments at home, in offices or commercial spaces.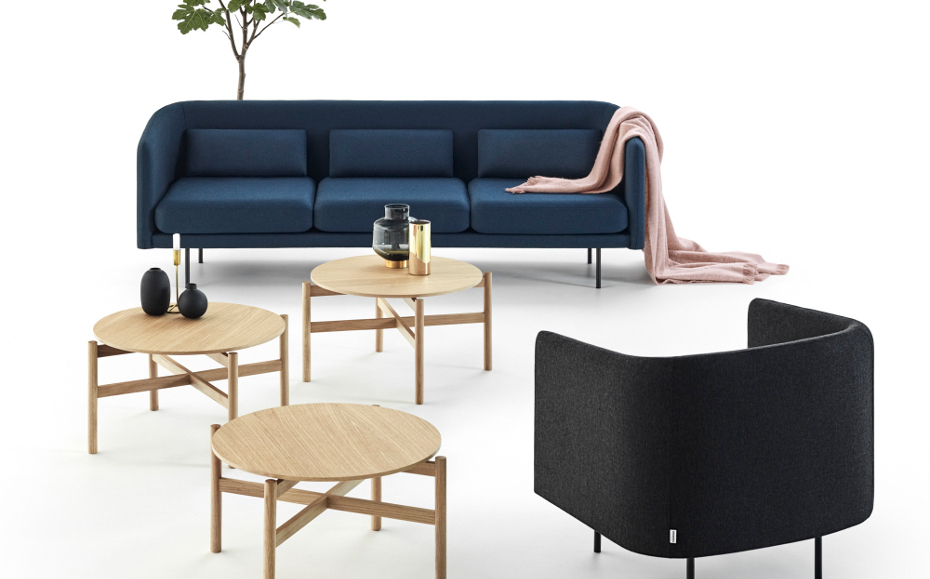 SAM sofa & BUD tables. Francesc Rifé. CARMENES
SAM matches perfectly with the benches and tables from the BUD seating collection, another creation by Francesc Rifé for the brand. The collection, which explores new shapes through its visible wooden structure, include also an armchair and a sofa.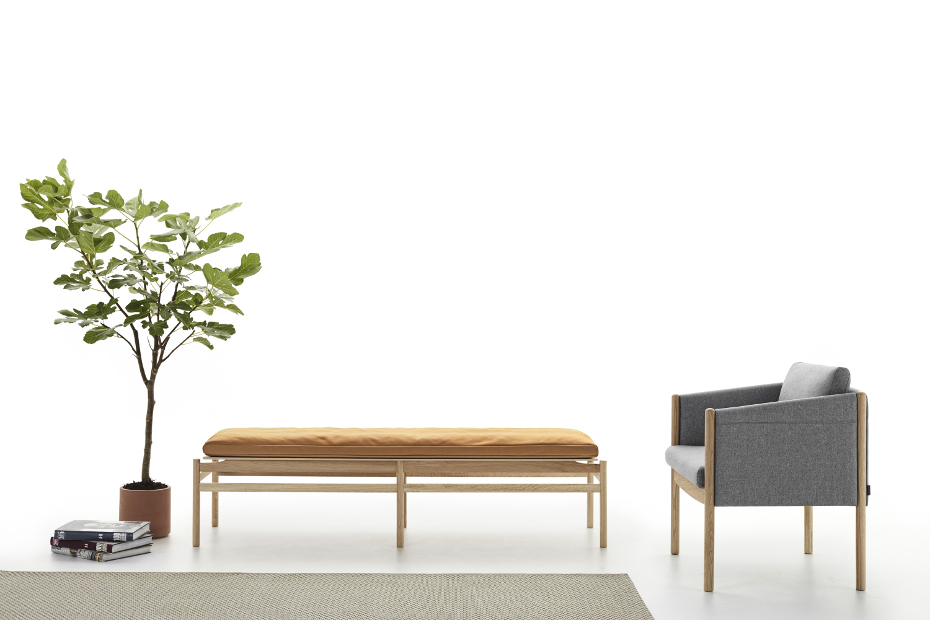 BUD lounge collection. Francesc Rifé. CARMENES
Founded at the end of the 1990s and located on the Mediterranean coast of Spain, INCLASS is a dynamic company that designs and manufactures a wide range of contemporary design furniture for residential, office and public spaces.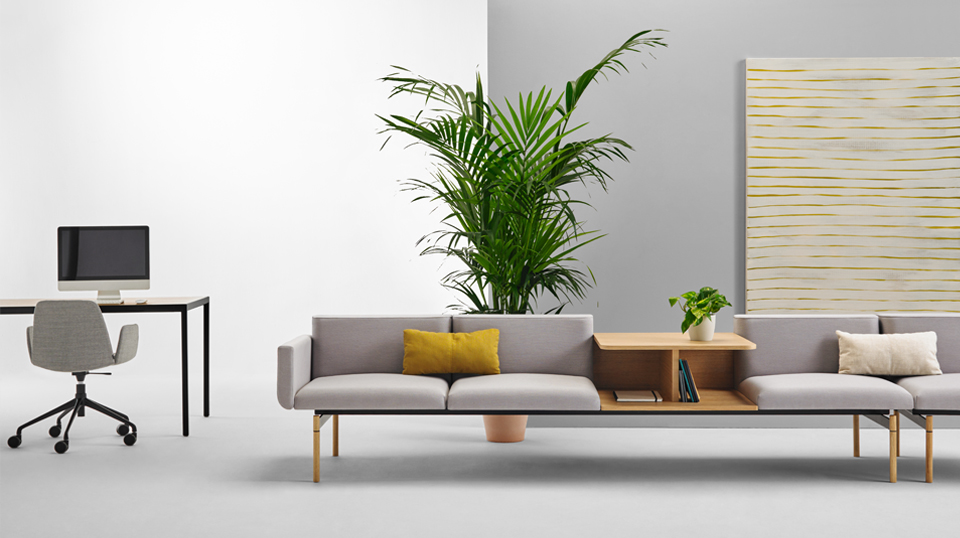 LAPSE modular seating system. Carlos Tiscar. INCLASS
Since the beginning, the company has constantly evolved introducing innovative designs for all areas at work and in contract spaces. INCLASS combines modern technology with craftsmanship and the creative genius of leading international designers to produce collections of stylish furniture focused on versatility, conceptual purity, essential elegance and timeless spirit.
MARCUS leather sofas & STELLA coffee table. INCLASS
MARCUS sofa by Christophe Pillet. MARCUS is a collection of modern, ultra-comfortable sofas for lounge spaces at home, work or in public areas. Featuring a timeless design and smooth volumes, the sofas, which are available in several sizes, come upholstered in all the fabrics and leathers from the INCLASS sample cards or in fabrics specified by the customer. The original aluminium legs give the ensemble a light and slender look, enhancing the illusion of a weightless, spacious feel. The collection is completed with cushions in several sizes.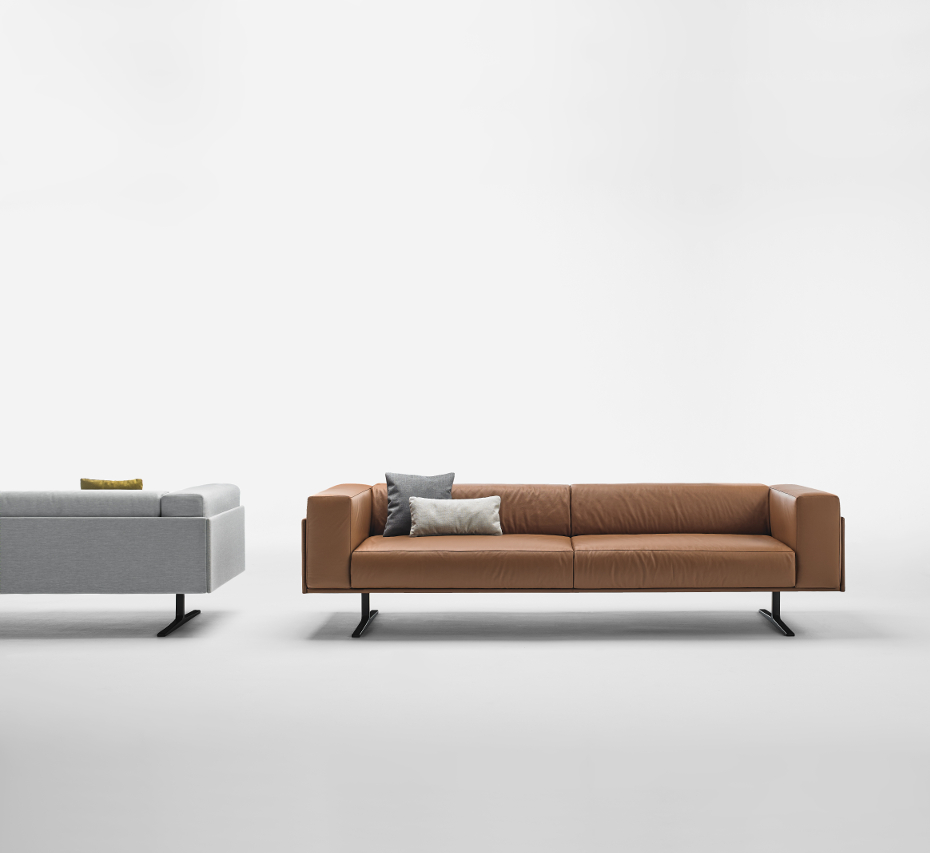 MARCUS sofa. Christophe Pillet. INCLASS
NIM chair by Yonoh Estudio. Born from the search for a seating collection capable of establishing a dialogue with any space, the NIM chairs are wisely modelled and stands out for their enveloping, friendly and elegant design. The use of wood brings warmth while the upholstery, which is outlined by an original edging that contrasts with the contours, add endless possibilities to customisation possibilities. The shells are available in oak or beech plywood, lacquered or in upholstered versions. The metallic structures are produced in a 4-leg and rod version. The collection is completed with 2- to 5-seater benches with aluminium feet.
NIM chairs. Yonoh estudio. INCLASS
STIKS tables by Christophe Pillet. The refined design and original section of the solid wood legs give these tables a sturdy structure with a warm and natural aesthetic, allowing them to integrate into the most diverse settings and contexts, both at home and in offices or public environments.
STIKS table & DUNAS XS chairs. Christoph Pillet. INCLASS
The tables are available with round or square table tops in different sizes. The legs are made of oak wood and are available in two heights. Tops and legs can also be lacquered or varnished in all the colours of the INCLASS chart.
Other products on display in Cologne will include the ARC chair by Yonoh, the UNNIA chair by Simon Pengelly, the DUNAS XL and DUNAS XS chairs by Christophe Pillet and a new launch, the VARYA stools.
As its name suggests, iSiMAR is strongly rooted in the Mediterranean lifestyle and culture. The passion of the brand for the open air life and for the intriguing colours of the Mediterranean landscapes is perfectly reflected in its collections that add always a playful vibrancy to indoor and outdoor spaces.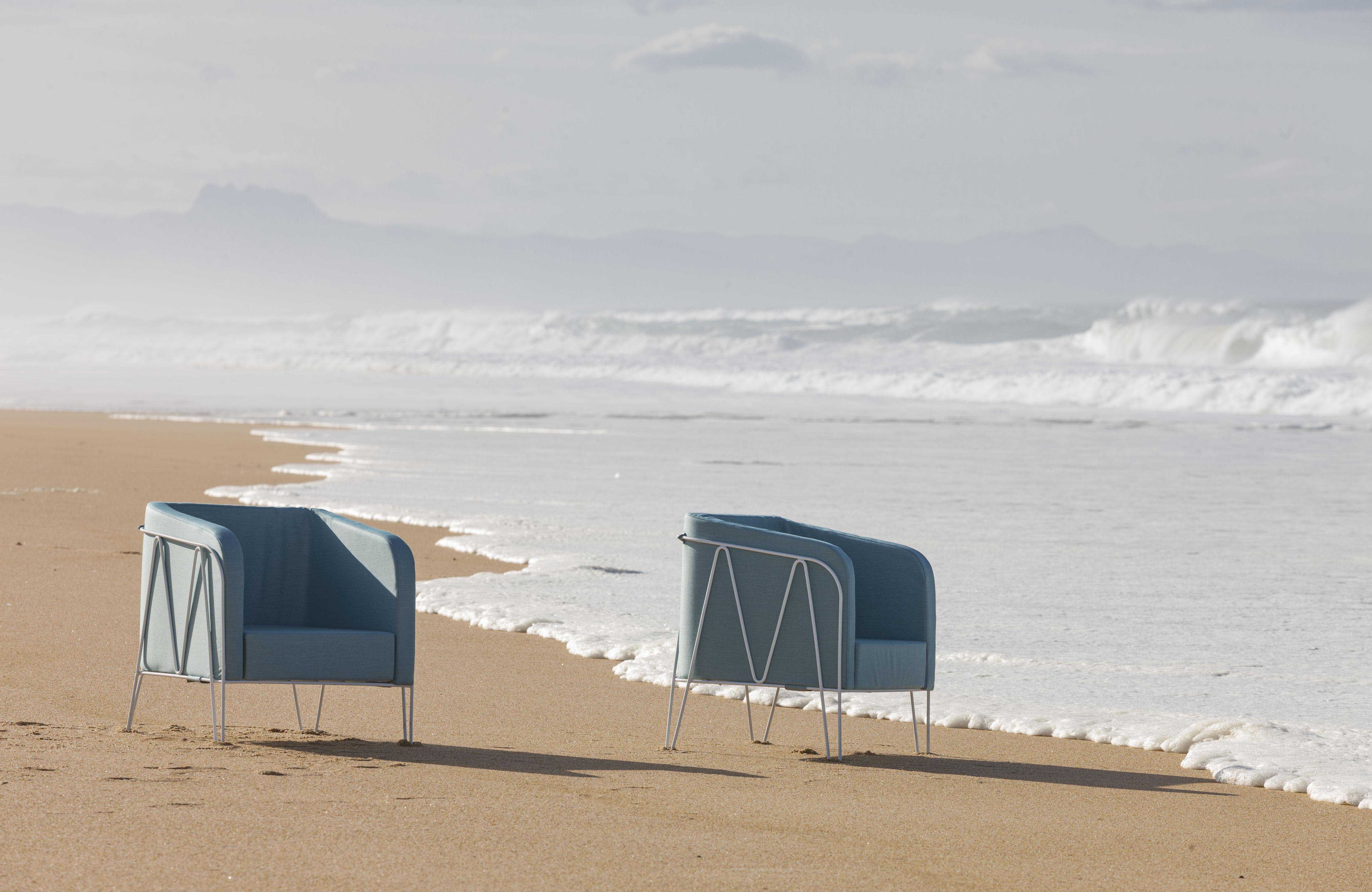 LAGARTO armchairs. ILMIODESIGN. iSimar
Founded in 1967, iSiMAR manufactures tables, chairs, armchairs, sun loungers, stools, accessories and counters for the hospitality/contract and the retail markets. 100% manufactured in Spain with high-resistant, recyclable materials, such as the galvanized steel and aluminium, iSiMAR contemporary furniture expresses versatility, quality and comfort.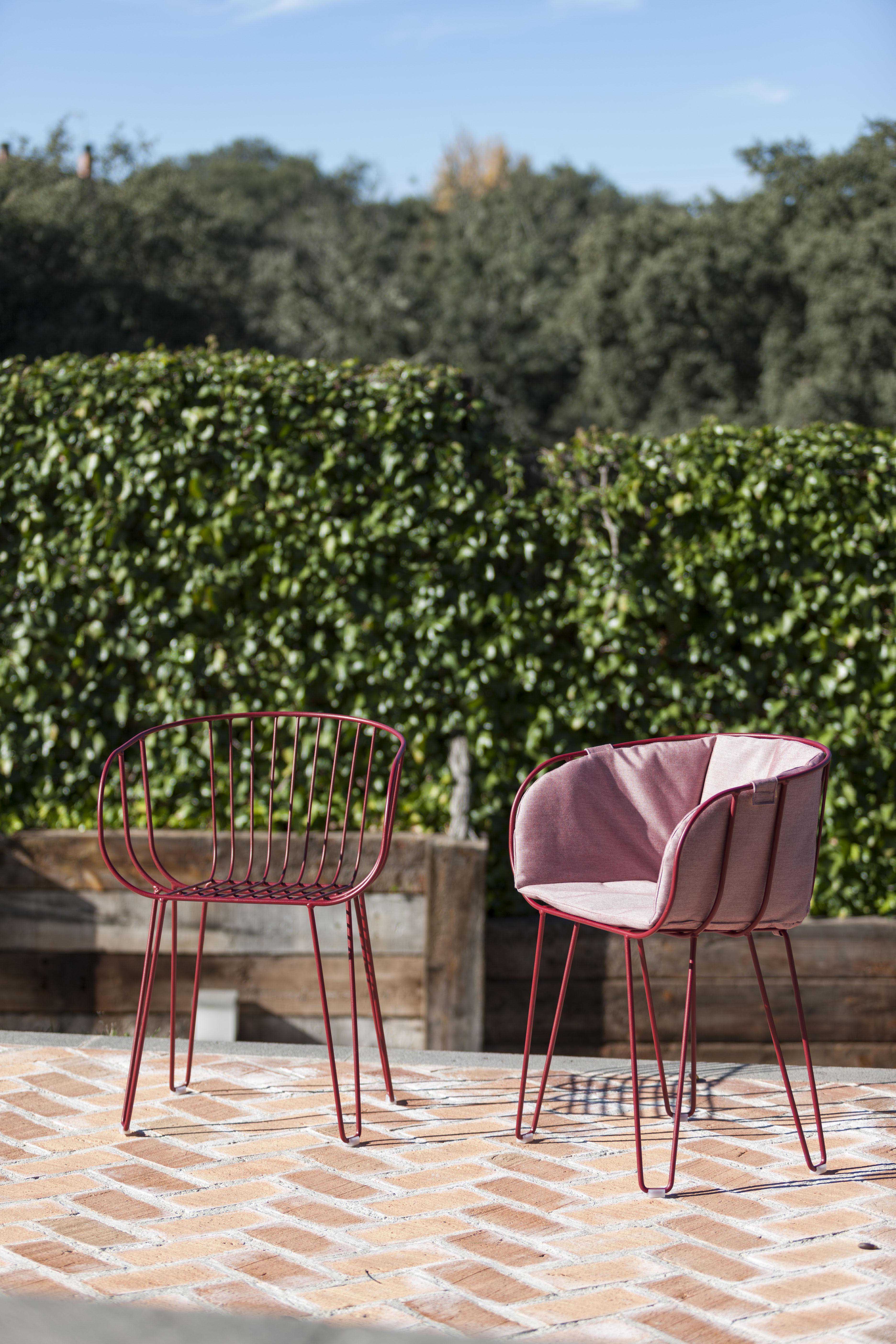 OLIVO chairs. New upholstered version. isimar
The colour chart includes a choice of 29 different hues, 5 industrial metal finishes and 15 compact table tops. Bright colours, natural tones or metallic textures, are applicable to the entire range of products.
BOLONIA armchair and lounge chair. Drawing inspiration from the BOLONIA beach (Spain), one of the latest unspoiled beaches on the Costa de la Luz, and its sinuous dunes, the BOLONIA chairs feature an organic yet elegant design that invites to relaxation and leisure moments at home or in the outdoors.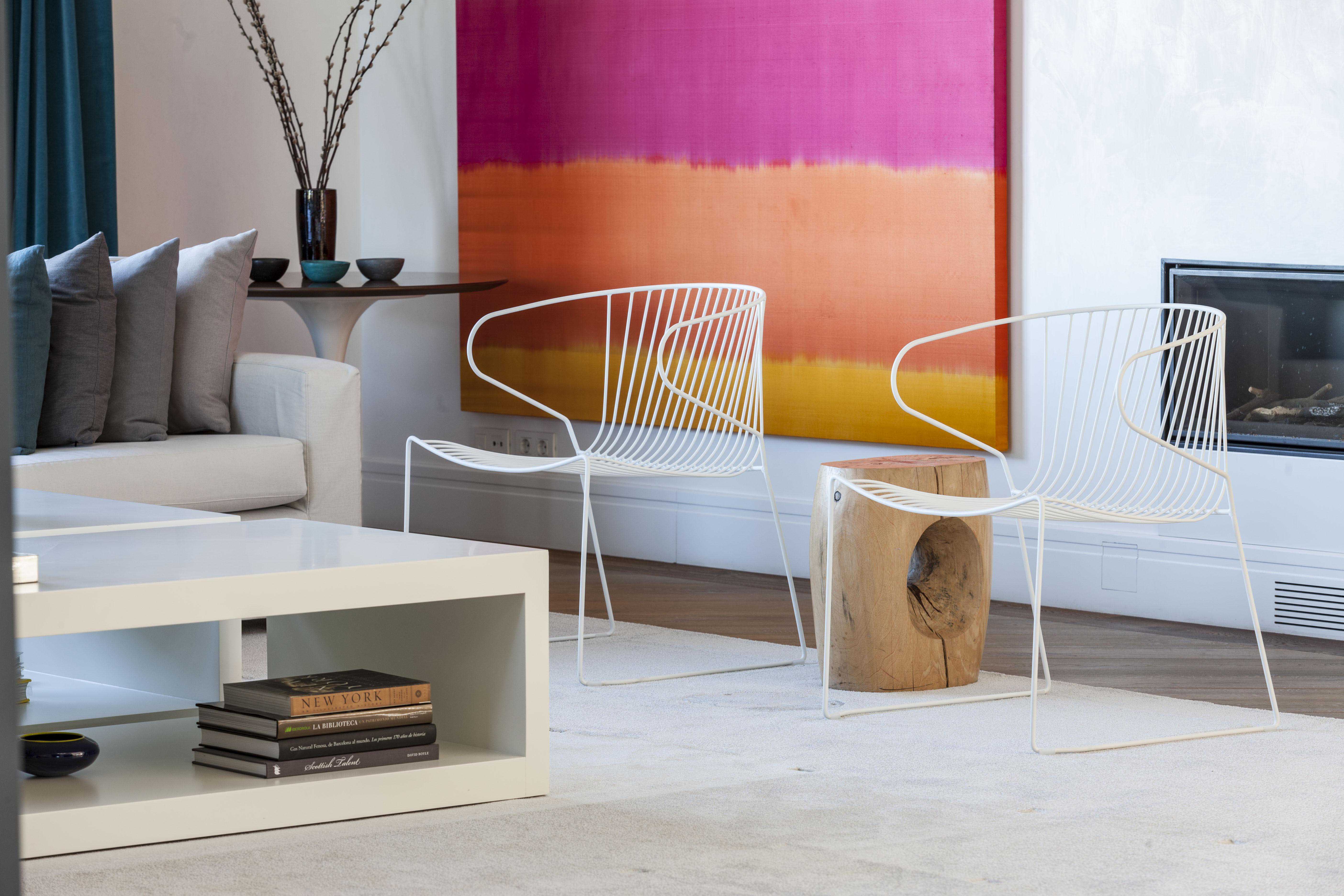 BOLONIA lounge chairs. iSimar
LAGARTO sofa and armchair by ILMIODESIGN. Made of galvanized aluminium and polyester powder coated, LAGARTO is a sofa with unique characteristics. Created with durable materials, it works in both indoor and outdoor spaces; it withstands sunlight and one might even say that it feels at home in the sun. It moves its tail to draw geometric figures and its versatility gives way to sinuous forms inspired by a lizard's tail.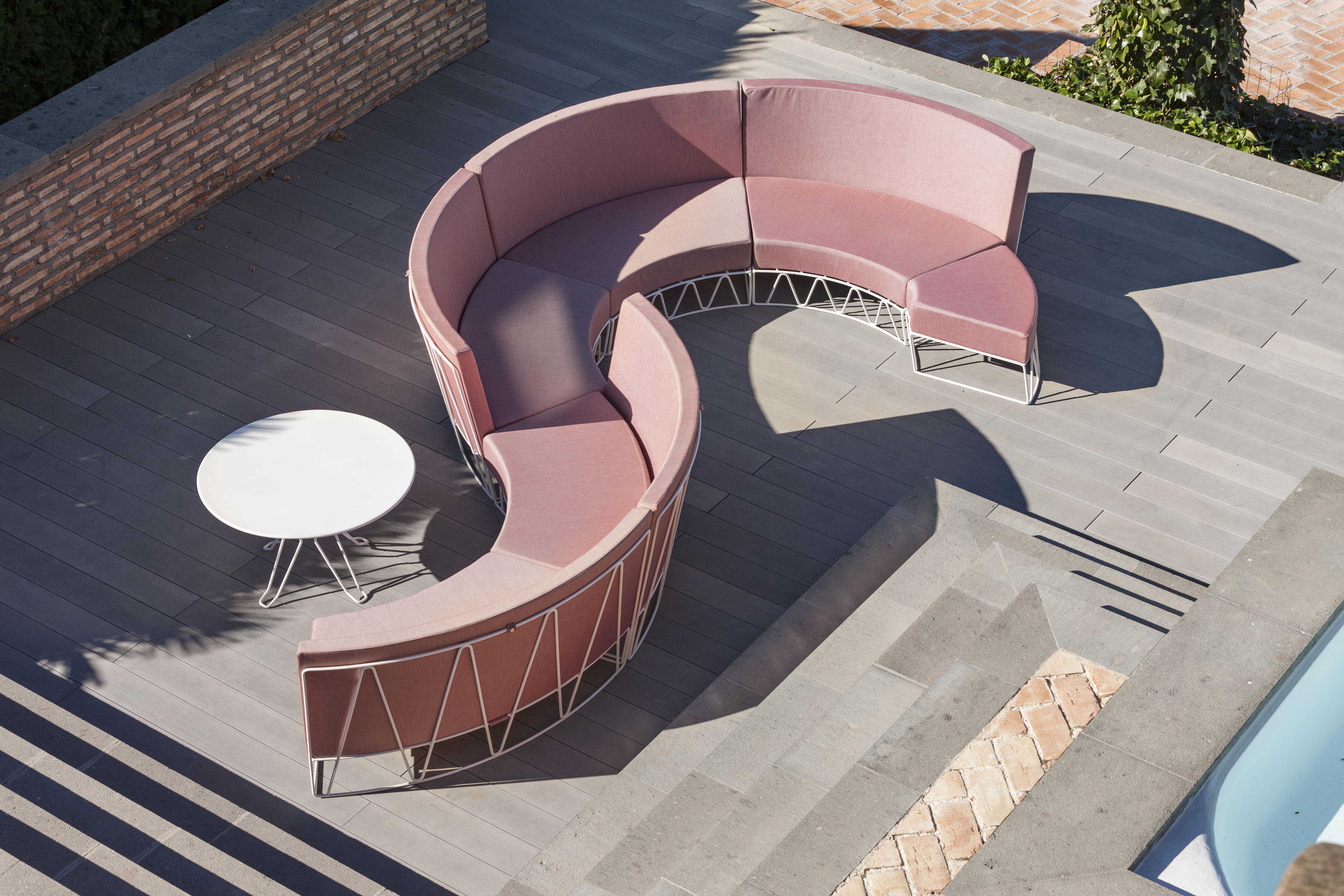 LAGARTO outdoor modular sofa. ILMIODESIGN. iSimar
SITGES table. Perfect to complement any space, both in indoors or outdoors, the SITGES table is made of galvanized steel and features rod legs that add visual lightness to the piece enhancing its elegant design.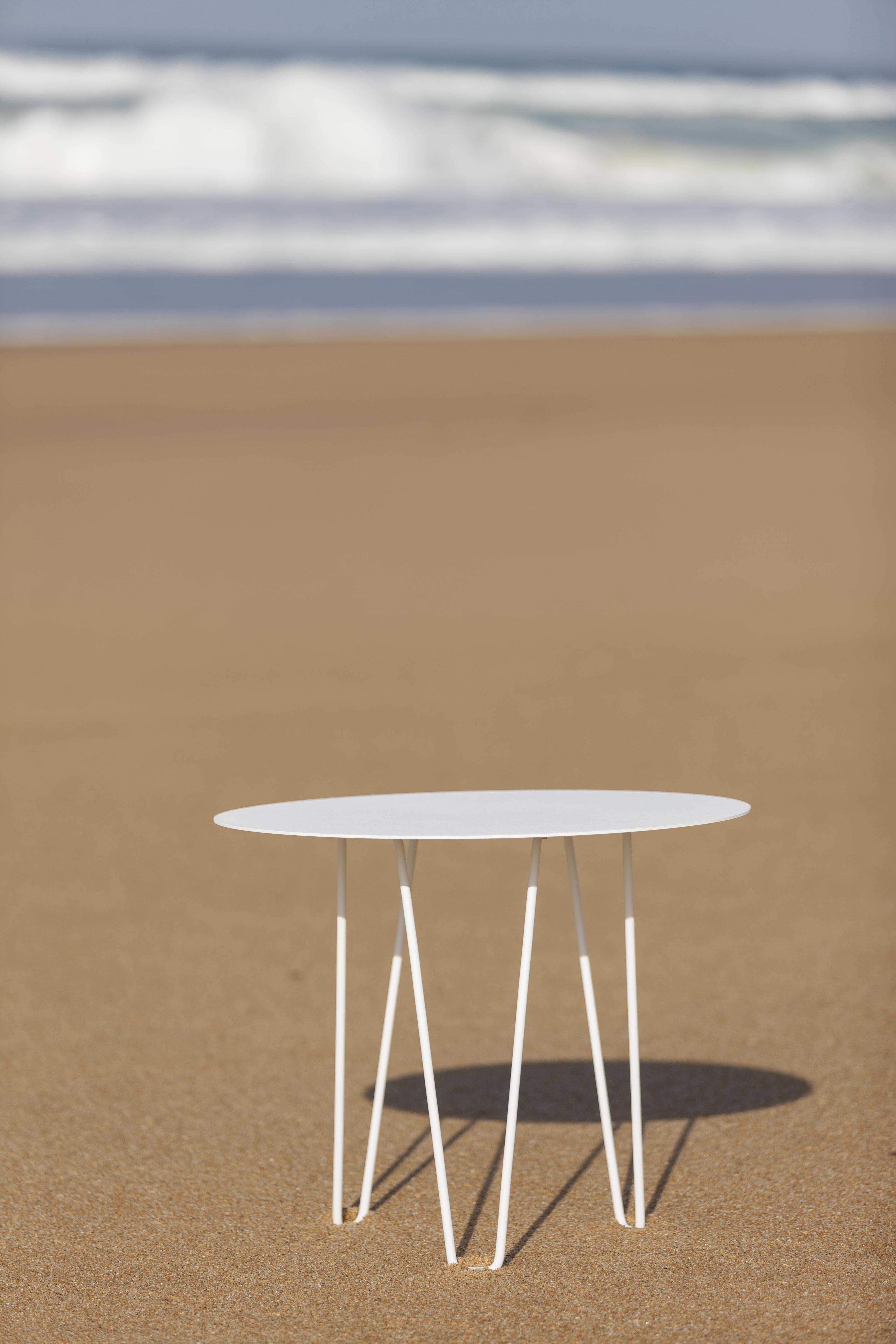 SITGES table. iSimar

A 70-year tradition of excellence characterizes the Spanish furniture manufacturer TREKU. Founded in 1947 in the Basque Country, the company has gained an international reputation for high quality and customizable living room and bedroom furniture. Ranges, which now include tables, wardrobes, cabinets and chairs for offices, living and dining areas, are constantly expanded to keep up with new trends. Attention to detail is paid throughout the entire design process, with a special care given to wood selection and treatment – optimal colour, grain, and smoothness set a perfect foundation for TREKU's lacquer finishes.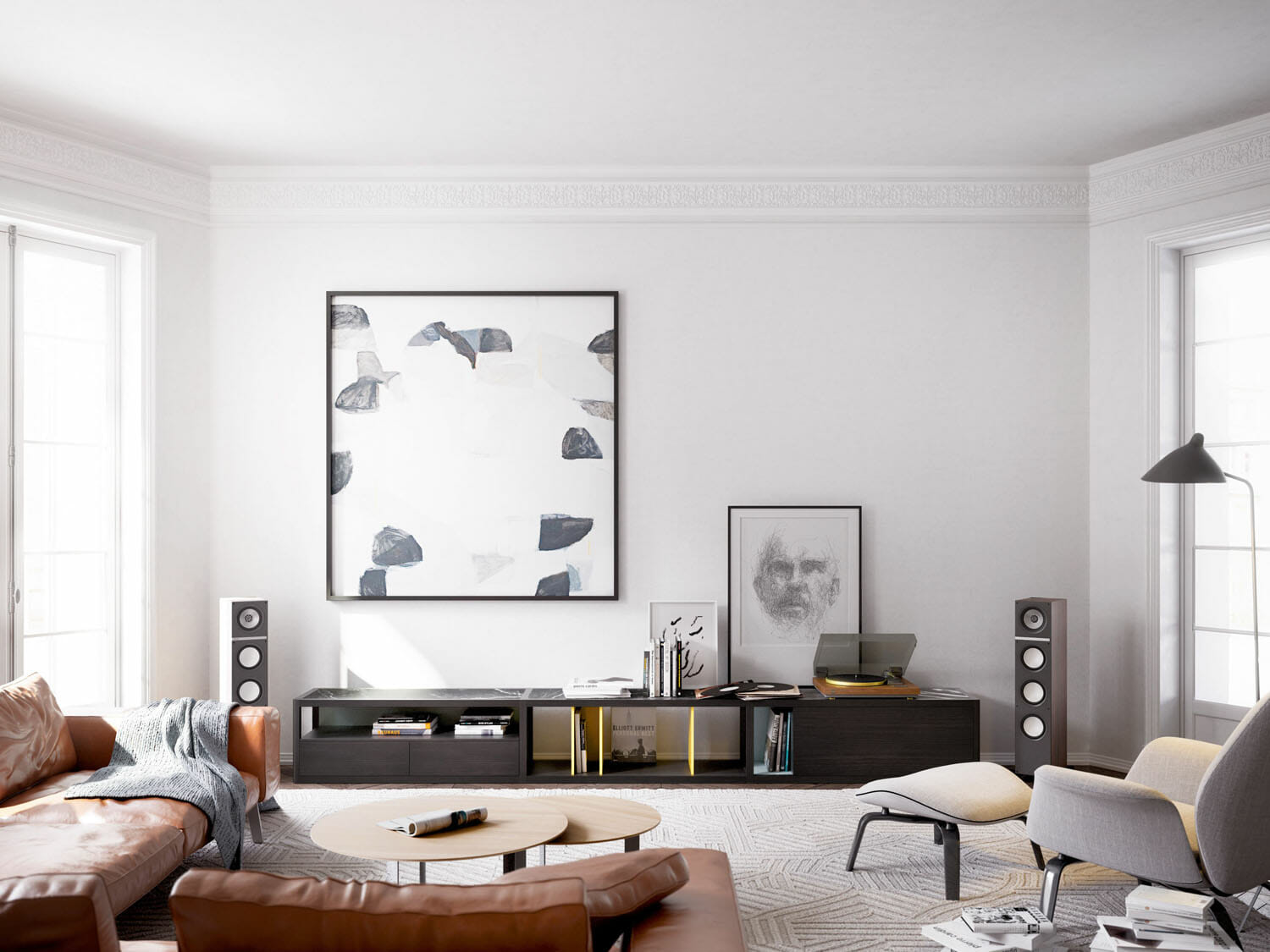 KAI modular furniture programme. Jean Louis Iratzoki. TREKU
BASOA table by Silvia Ceñal. Inspired by the pine trees found in the vast forests of the French region of Les Landes, the BASOA table is both simple and timeless. What sets it apart from other tables, however, is the original and unique joint between the stretcher and the leg. This creative connection is not only eye-catching, it also evokes intersecting tree branches in a subtle and refined way.
BASOA table. Silvia Ceñal. TREKU
AURA collection by Angel Martí & Enrique Delamo. Inspired by the Nordic design culture, AURA has been conceived as a collection of sideboards and furniture for stylish living and dining rooms and entrance halls. In its aesthetic, finishes play a major role: walnut and oak wood with a hyper-natural finish can be combined with a range of lacquers in neutral and earth tones that matches perfectly wood. Now available with sliding doors on fronts.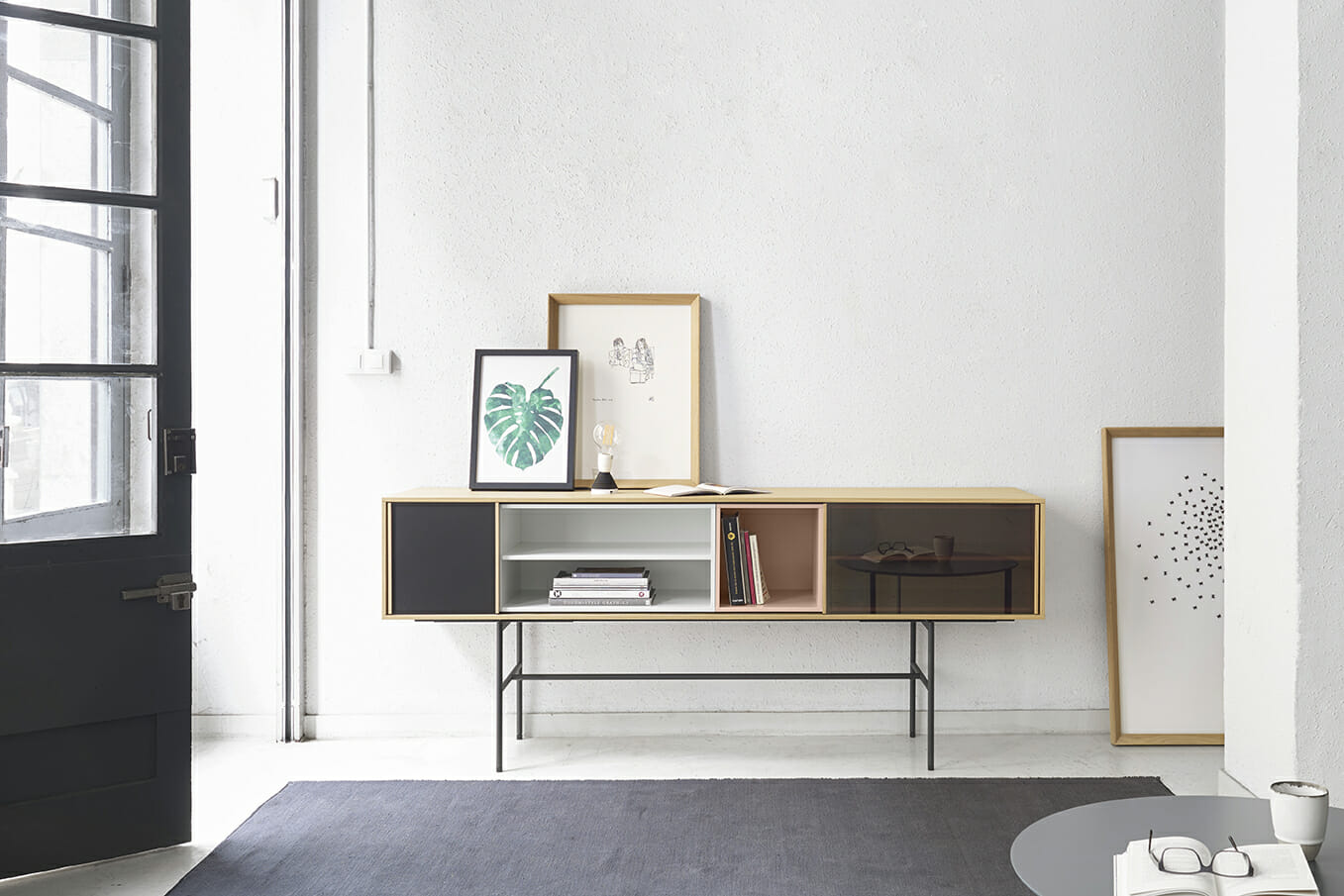 AURA sideboard. Angel Martí & Enrique Delamo. TREKU
LAUKI collection by Ibon Arrizabalaga. It is made up of multiple boxes that can be arranged in endless configurations: aligned on the floor, piled up or wall-mounted. Pieces are available in a wide range of sizes, finishes and functions (drawers, doors, open modules, etc.) that makes it possible to create endless configurations.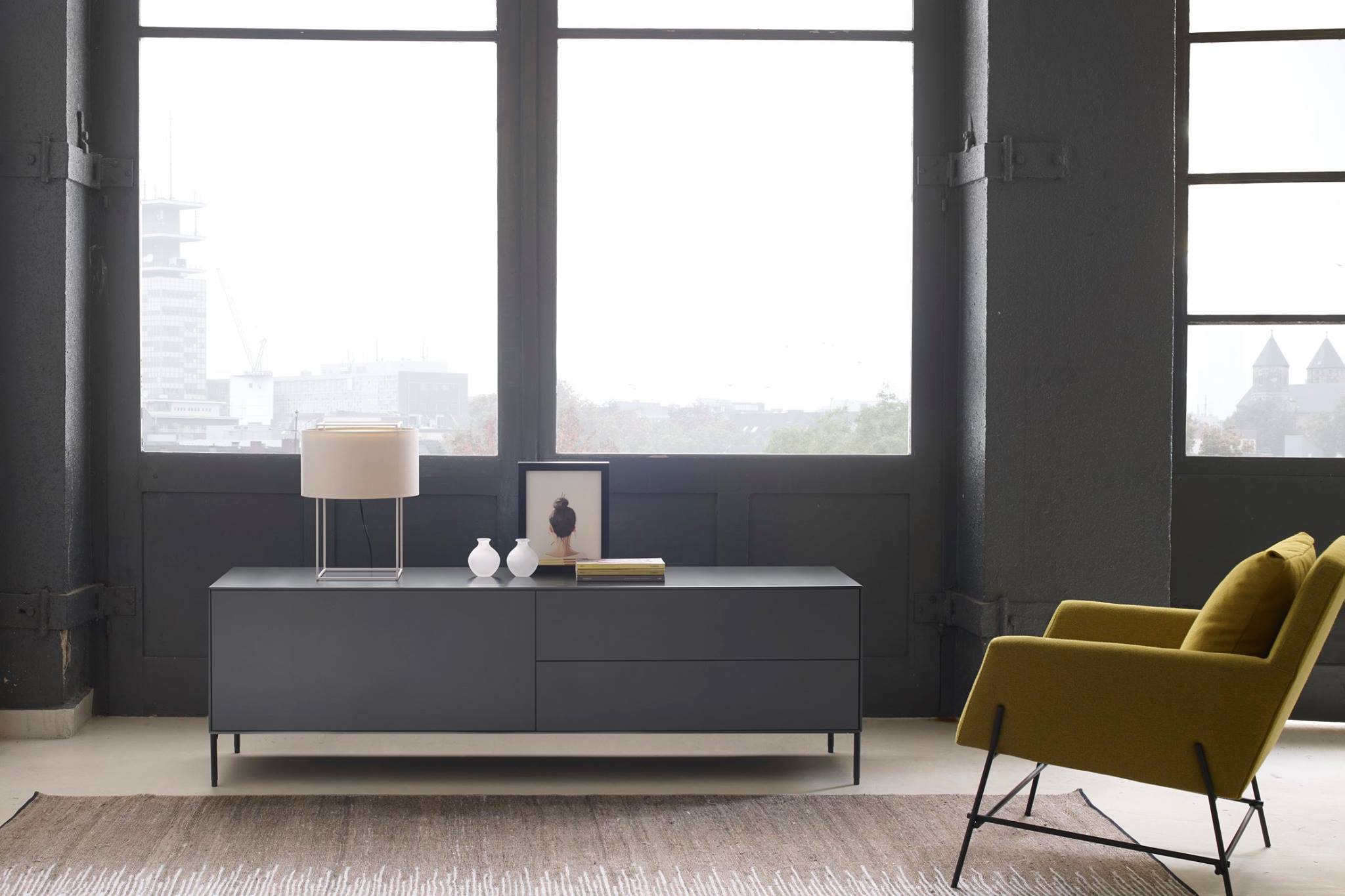 LAUKI modular furniture. Ibon Arrizabalaga. TREKU
KABI coffee tables by Ibon Arrizabalaga. Representing a new, contemporary take on the traditional nesting tables, the design of this set of two tables allow to conceal the smaller under the larger one. They are ideal for different spaces and can be used as coffee tables, bedside tables or sofa tables. The metal legs are finished in graphite. The tops, which feature a bevelled edge, can be finished in walnut, oak or different lacquer colours.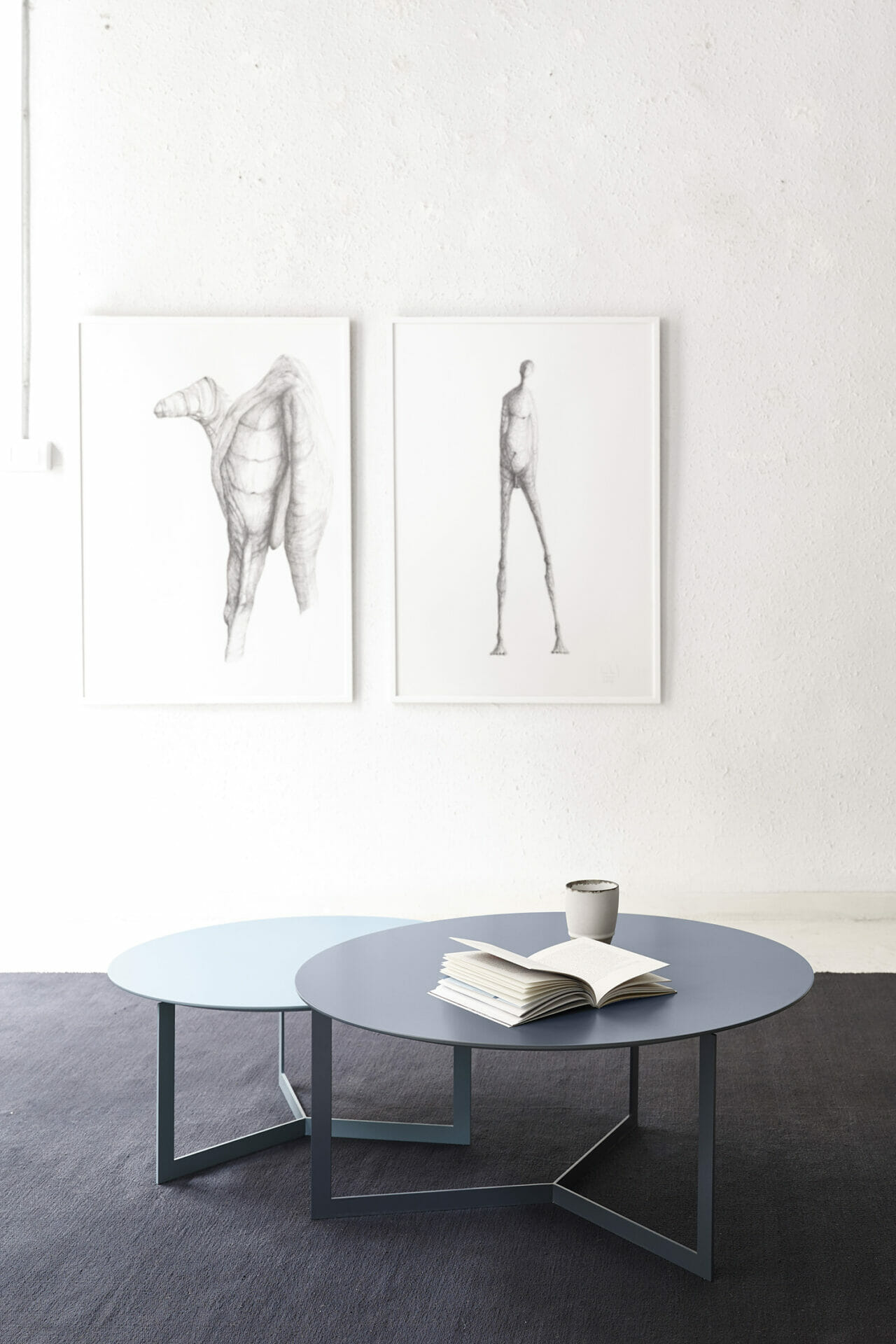 KABI coffee tables. Ibon Arrizabalaga. TREKU
Along with many other worldwide leading brands, CARMENES, TREKU, iSimar and INCLASS will generate synergies through their attractive staging, highlighting the creativity and refinement of Spain's designs.