Maison & Objet Paris 2019: TREKU, a fresh take on tradition
January 11 / 2019
A 72-year tradition of excellence characterizes the Spanish furniture manufacturer TREKU. The company, which was founded in 1947 by skilled cabinetmaker Jesus Aldabaldetrecu, was first established in a workshop in Zarautz, a beautiful coastal town with a long-established tradition in the area of woodworking and carpentry. Now in its third generation, TREKU has made a name for itself for being one of Spain's leading brand in the contemporary furniture market.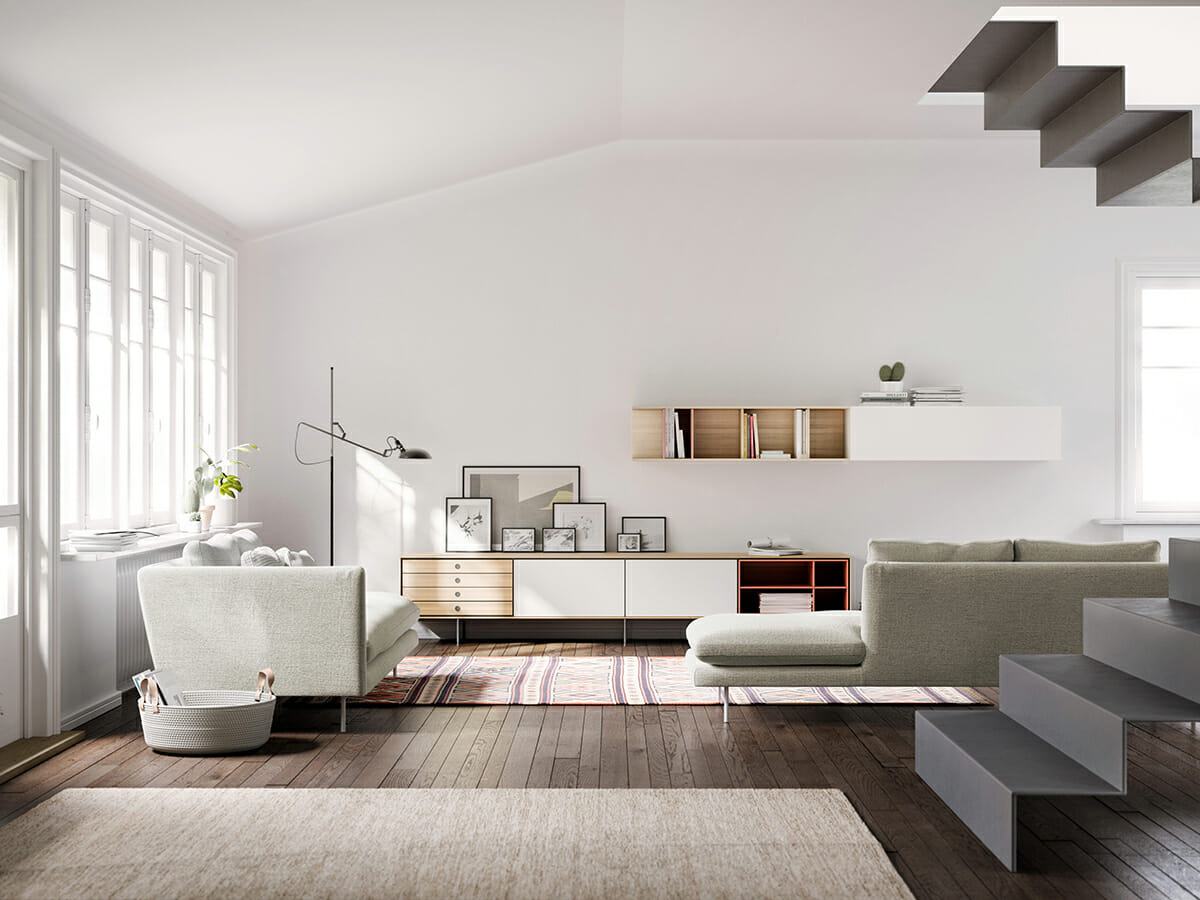 AURA Collection. Angel Martí & Enrique Delamo. TREKU
Staying true to its founding values based on impeccable craftsmanship and quality, TREKU has developed a timeless range of practical contemporary furniture that can be tailored to meet the needs of clients. Ranges, which now include modular furniture for living and dining rooms, beds, tables and chairs, are constantly expanded to keep up with new trends and needs. Attention to detail is paid throughout the entire design and manufacturing processes, with a special care given to wood selection and treatment – optimal colour, grain, and smoothness set a perfect foundation for TREKU's lacquer finishes.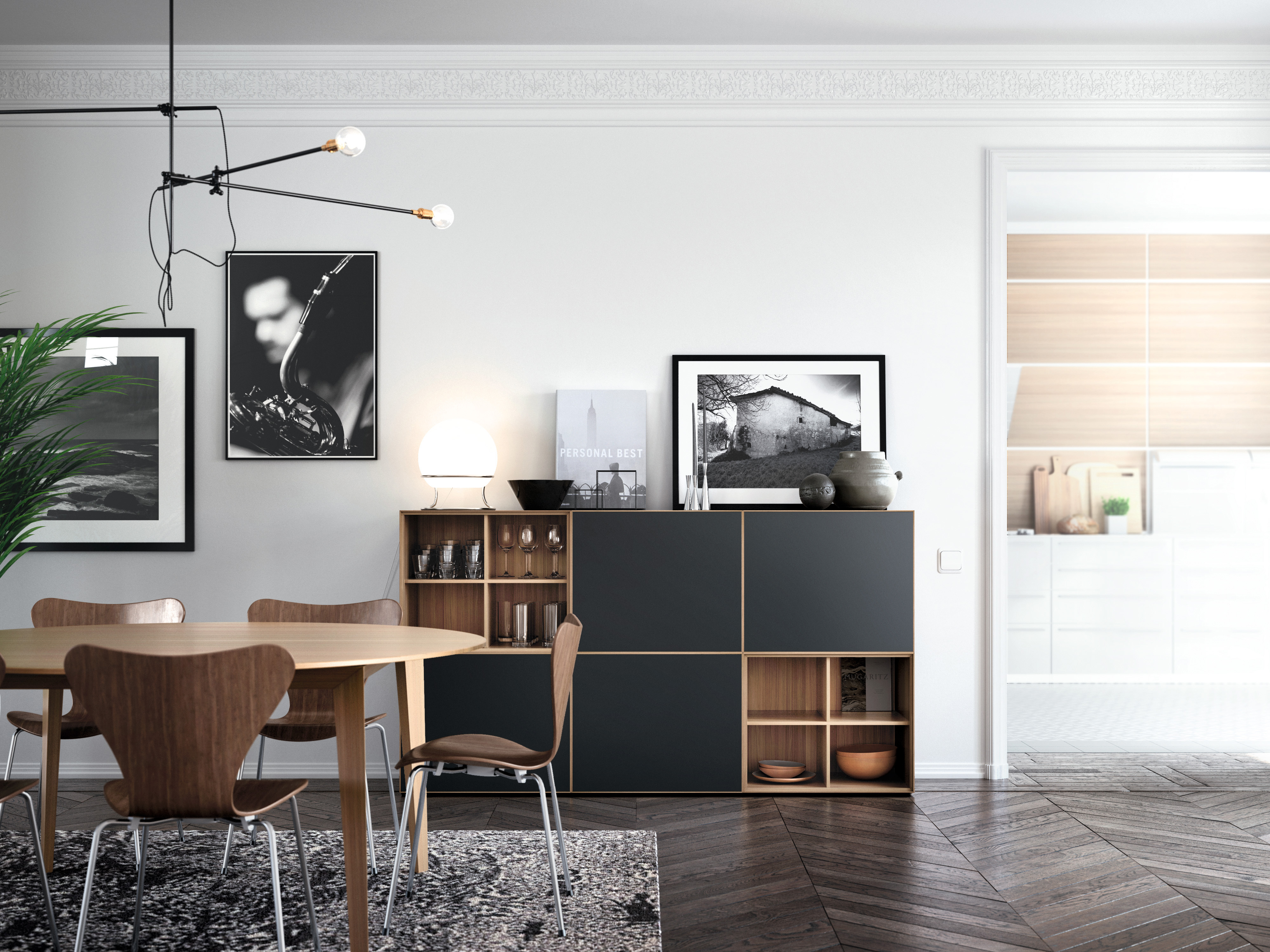 LAUKI cabinet. Ibon Arrizabalaga
The stand of TREKU at the M&O 2019 will be an inviting space to ponder the brand's latest launches that include the new additions to the AURA and LAUKI collections and the stylish BISELL chair and ROLL table.
Traditional and modern styles are perfectly balanced in the serene and discreet design of this chair that perfectly adapts to warm and intimate settings.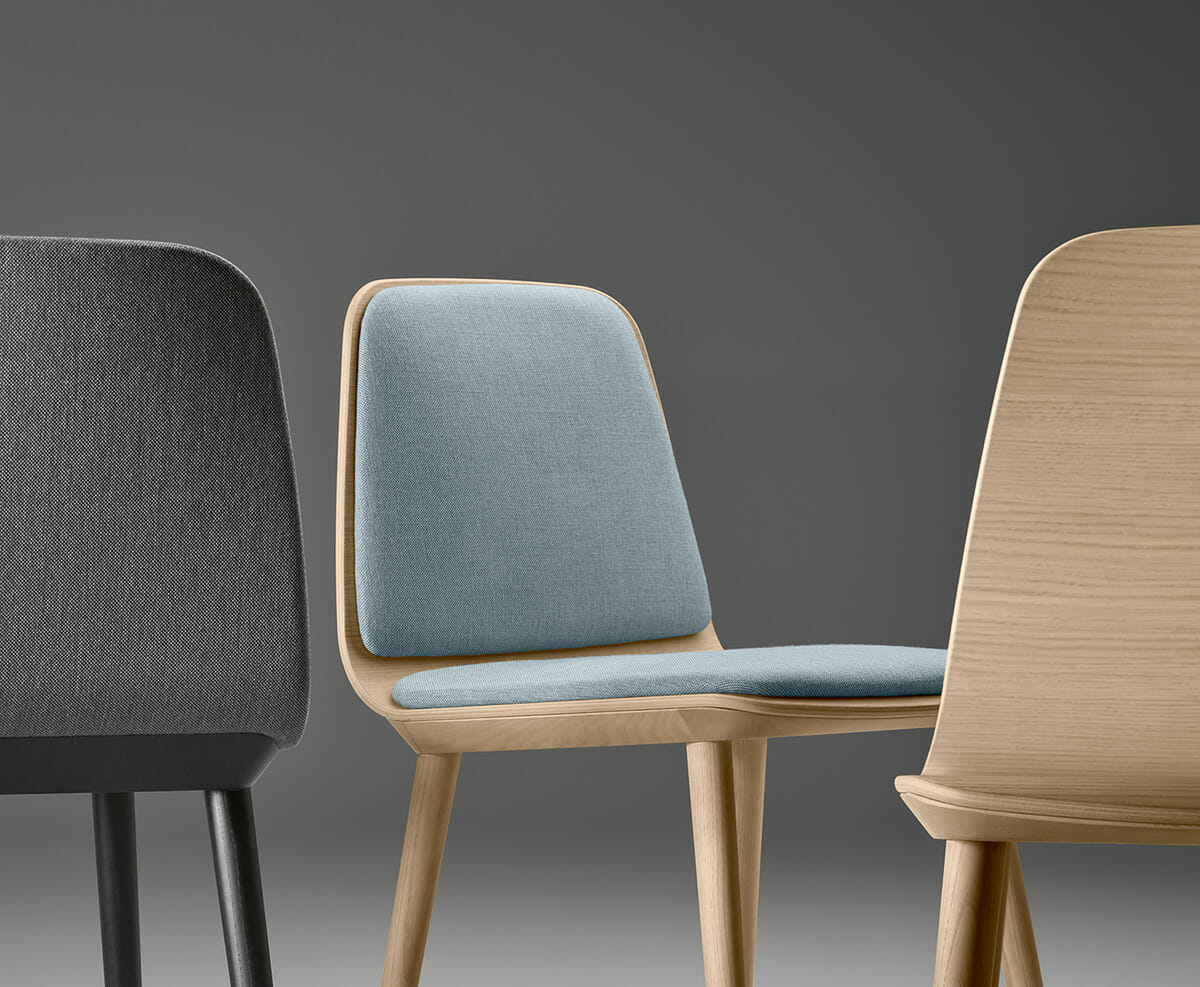 Combining solid wood and upholstery, the chair can be finished in different ways that make its use suitable for a variety of spaces, whether at home or in the office.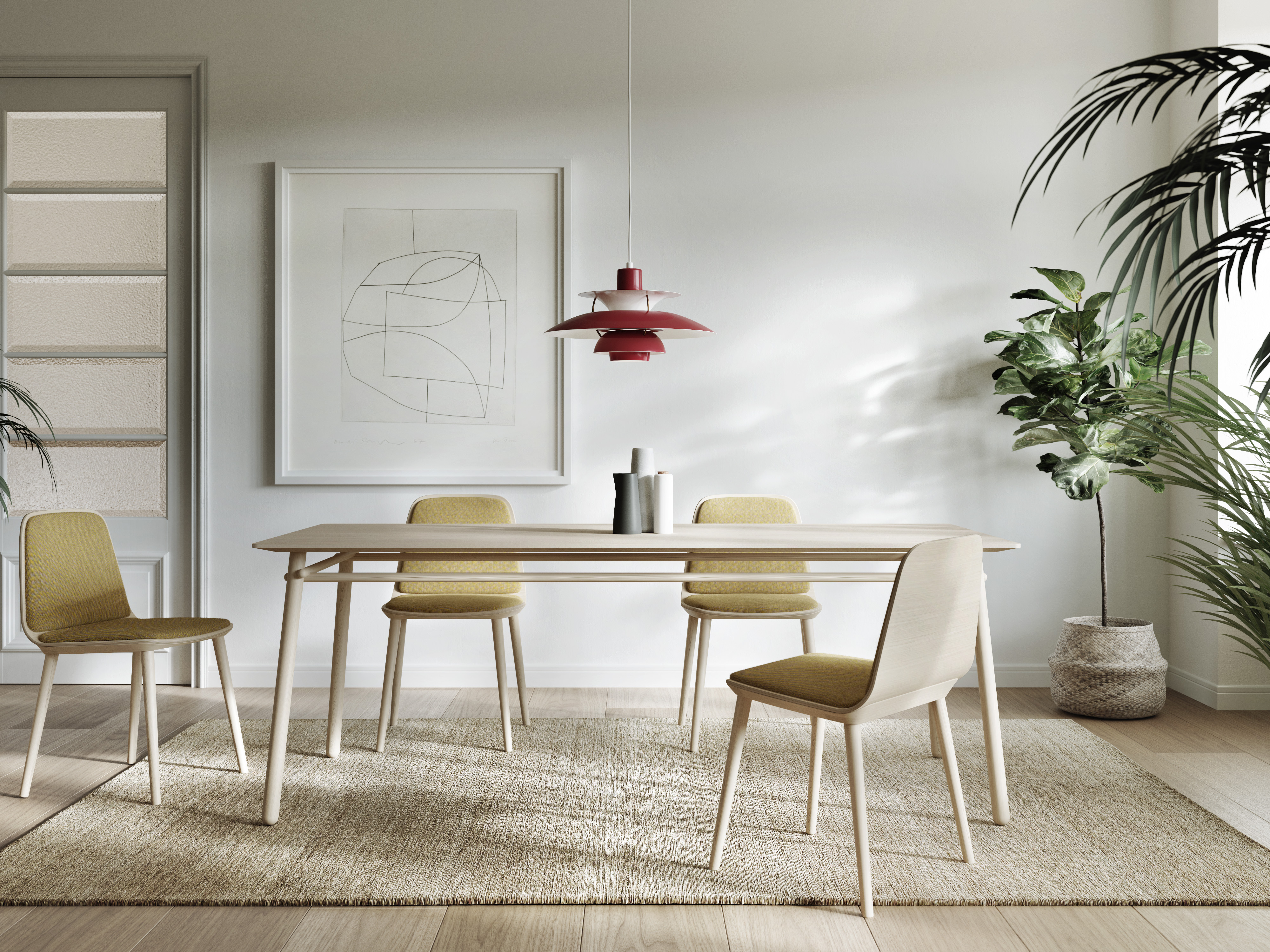 It has a wooden top and is available with different wooden and metal bases.
In the ROLL table, refined aesthetic, great comfort, lightness and sturdiness coexist in perfect harmony; something that is hard to combine in a single chair.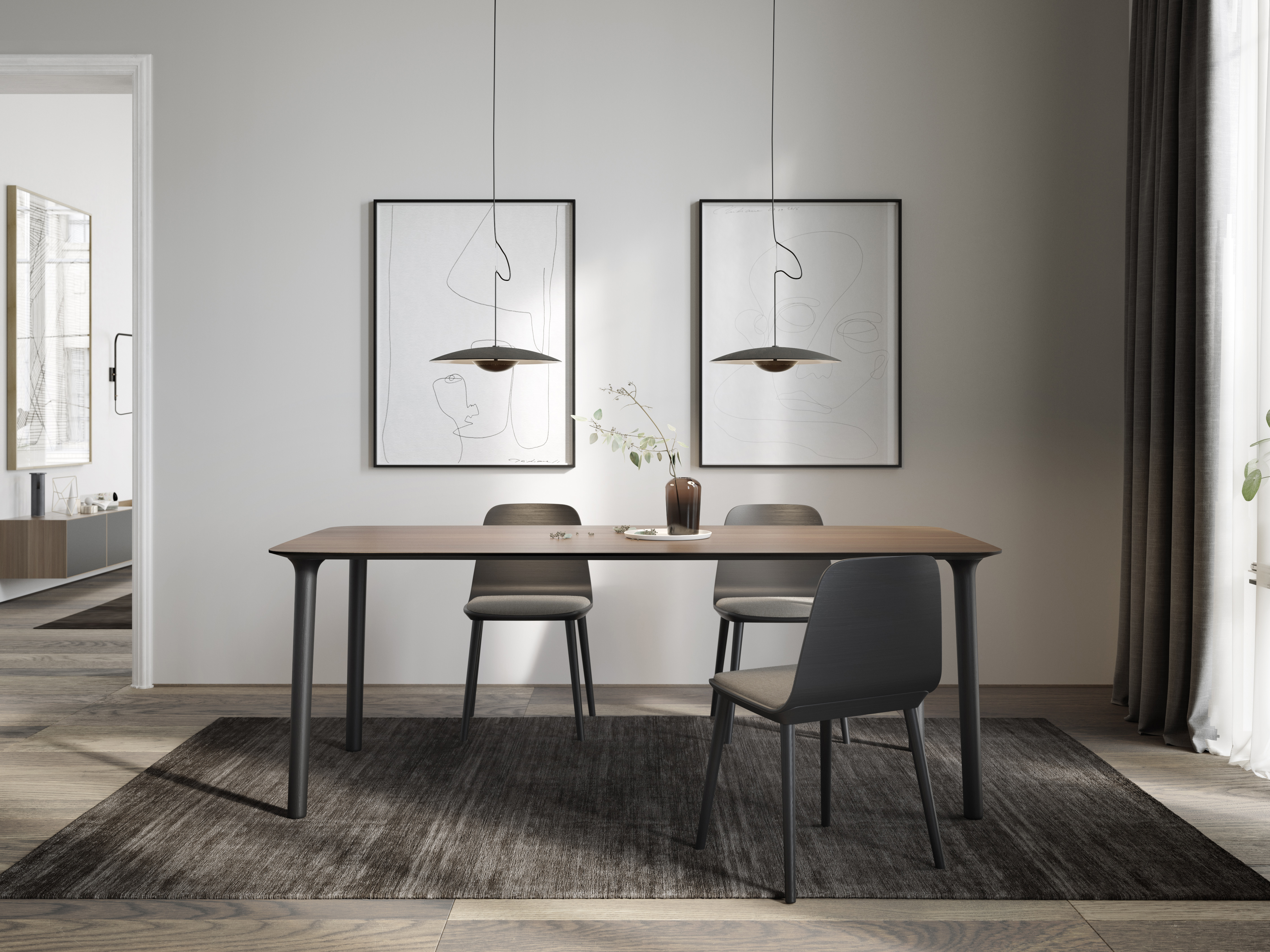 The cylindrical solid oak legs rise to blend into a slim plywood table top. The curved union between the legs and the top gives the ROLL table its unique character.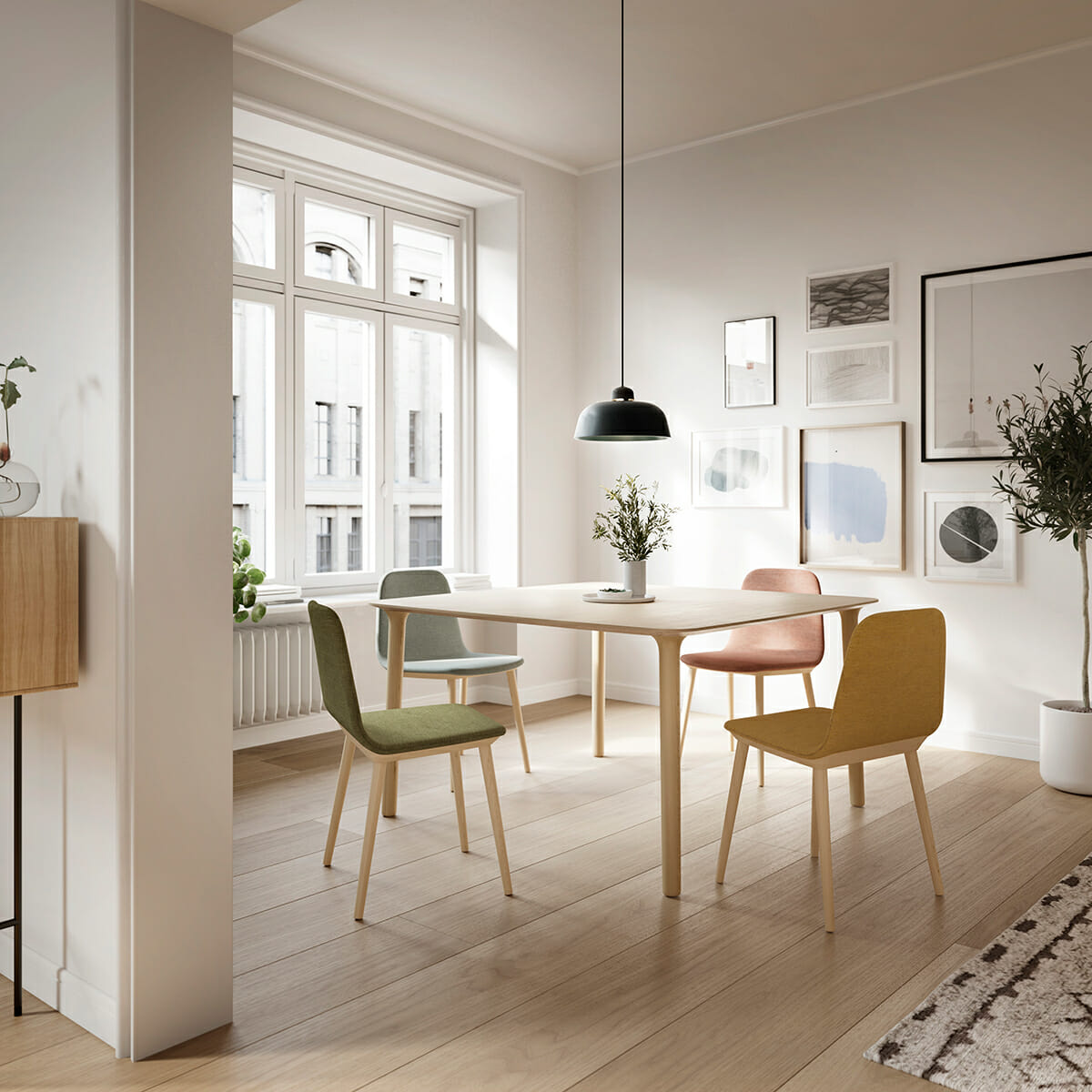 The table top is available in oak and walnut or in Fenix. The legs on all models are solid oak in a variety of finishes. The table edge is finished to match the legs.
Tradition and nature combine with a large dose of modernity in this versatile collection of sideboards and furniture for stylish living and dining rooms and entrance halls.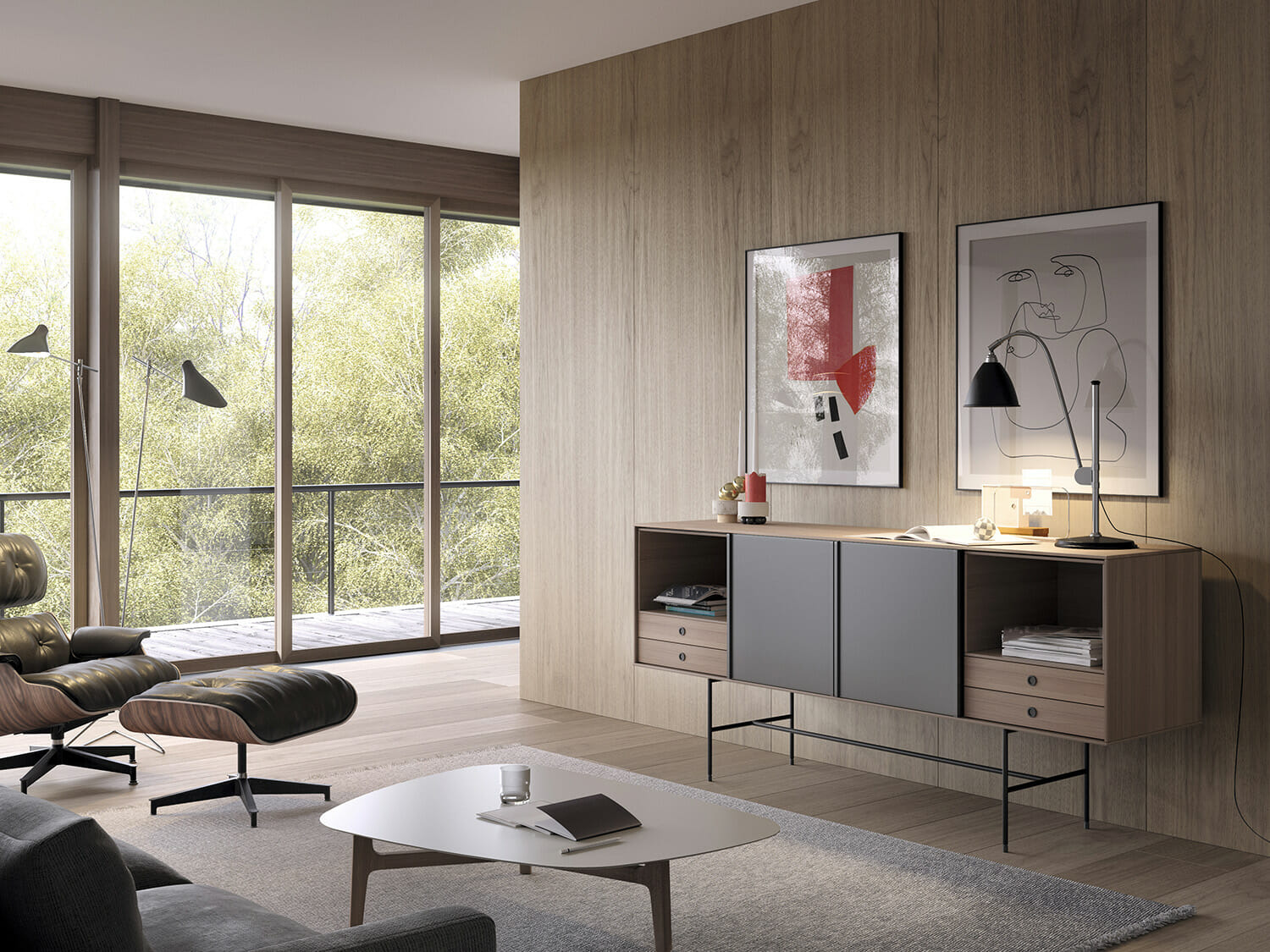 In its aesthetic, inspired by the Nordic design culture, finishes play a major role: walnut and oak wood with a hyper-natural finish can be combined with a range of lacquers in neutral and earth tones that matches perfectly wood.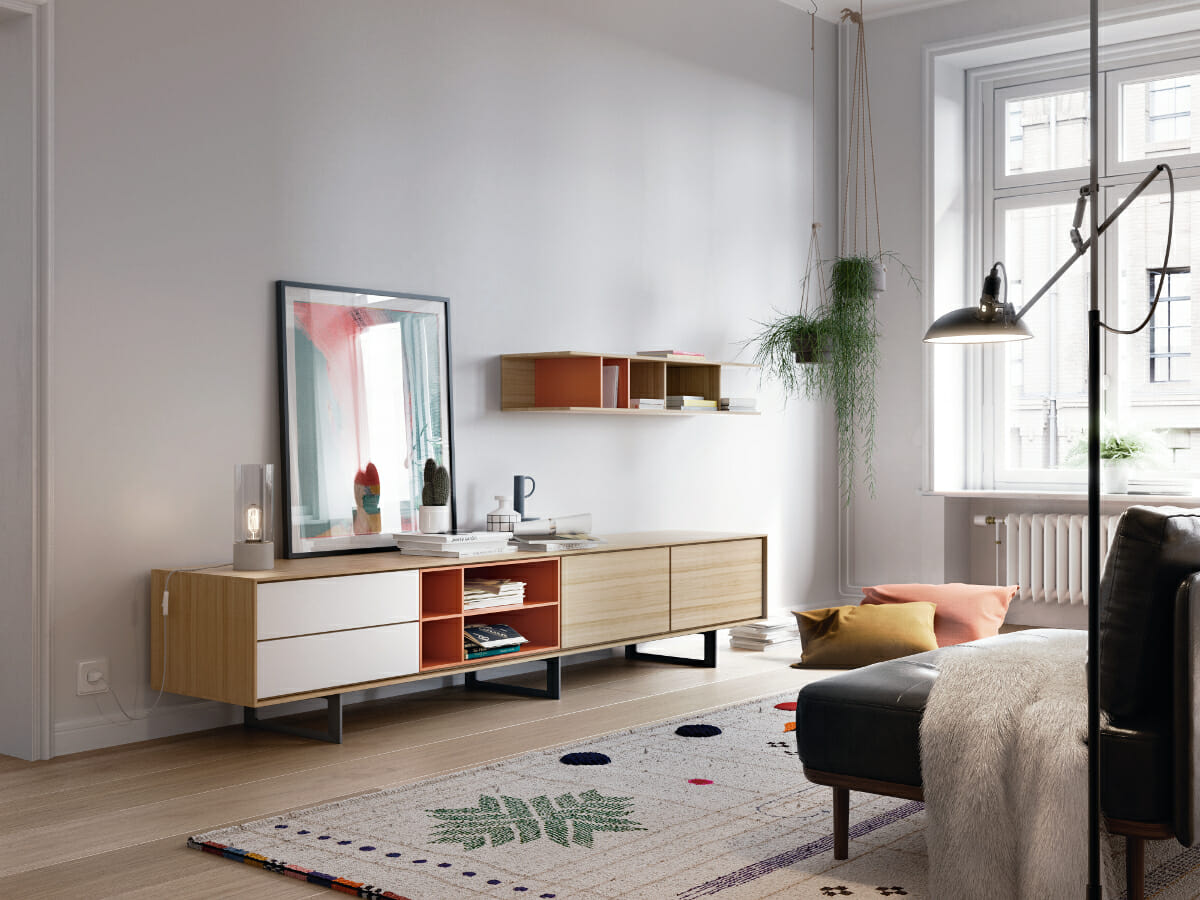 The metal and wood legs have been specifically designed to reinforce the retro, timeless look of the collection, which is now available with sliding doors on fronts.
It is made up of multiple boxes that can be arranged in endless configurations: aligned on the floor, piled up or wall-mounted. Pieces are available in a wide range of sizes, finishes and functions (drawers, doors, open modules, etc.) that makes it possible to create endless configurations.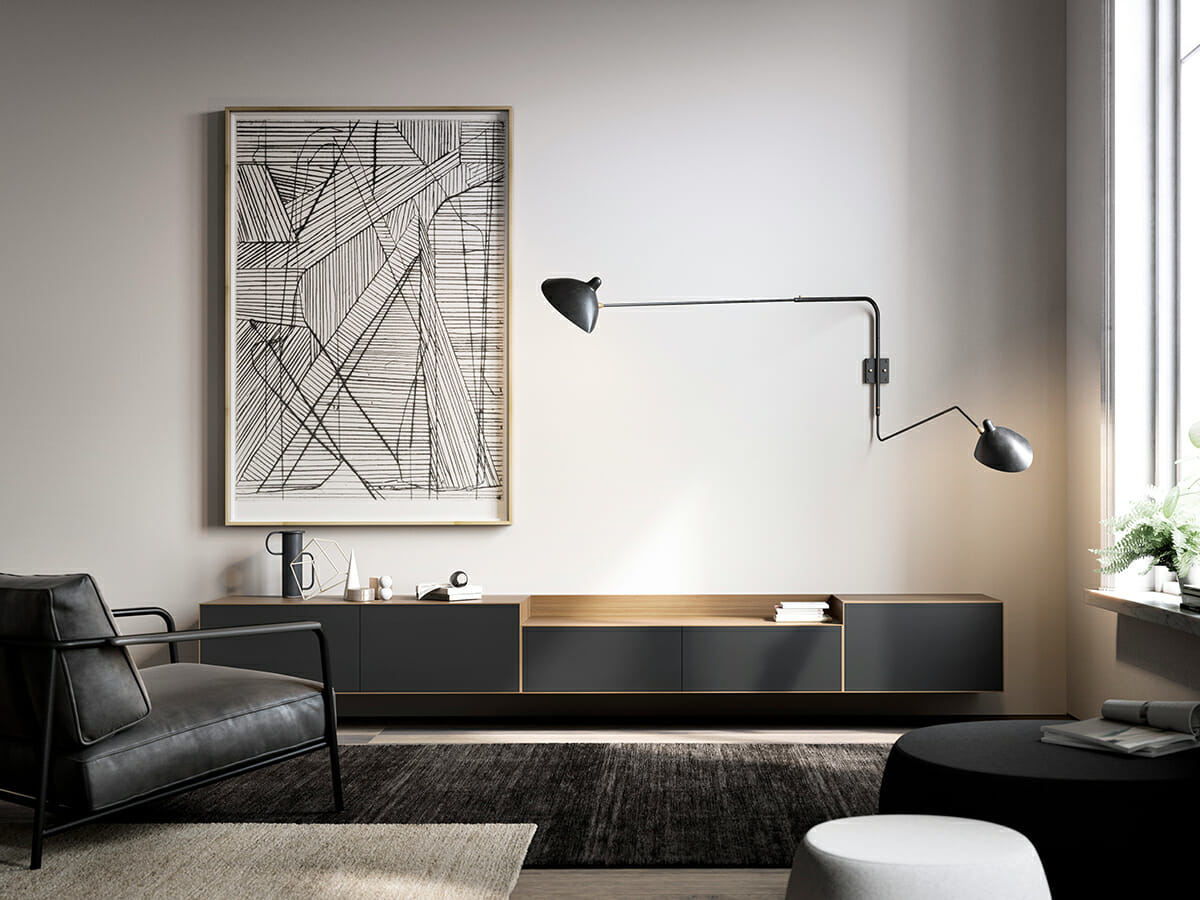 This way, with just a few different modules, you can design a solution for an entrance hall or any other room in the house. And by putting a larger number of them together, you can create a TV stand, a sideboard or even a filing cabinet for the office.
Although visually simple, the design includes some complicated features, such as the discreet half-centimetre frame that surrounds each box incorporating the push-to-open mechanism. Now available with metal legs for floor units.
If your are in need of modular solutions that combine beautiful design, quality and functionality, meet TREKU and start creating!
For more info: www.treku.es or visit them in:
Hall 6 — Stand K117