MOBLIBERICA presents its new storage furniture, ceramic tables and stylish chairs for home and contract spaces
November 4 / 2021
At MOBLIBERICA they believe the design and manufacture of original, high-quality furniture is the result of passion, care, design integrity, experience, craftsmanship and an unfaltering dedication to innovation. This commitment could not be realized without fully integrating the design and manufacturing processes. At their factory in Crevillente (Alicante), not so far from the shores of the Mediterranean Sea, they have full control over the production process, designing, developing and manufacturing every single piece of furniture.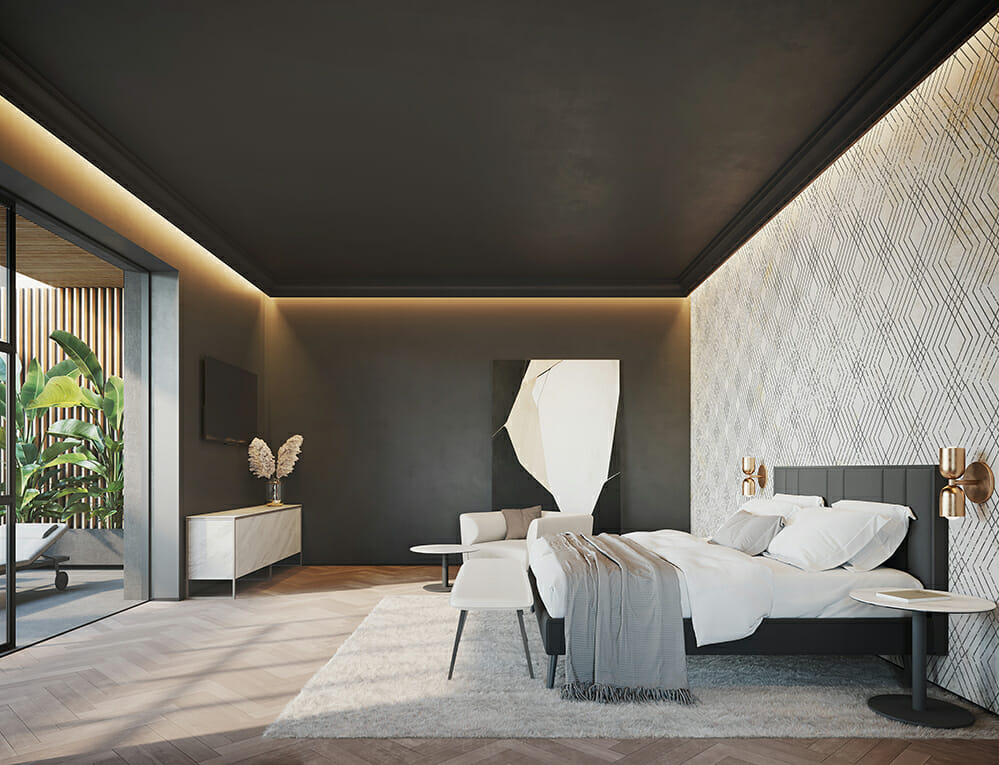 TERRA sideboard, KEDUA bench, SOL side table | Show Hotel Room | MOBLIBERICA
Now, with more than 40 years of experience in the furniture market, the firm has gained an excellent reputation for creating contemporary furniture with functionality, durability and elegance at the core. In collaboration with both emerging and renowned designers, they have developed collections with a strong timeless appeal that adapts to different settings over time. The attention to emerging need of the market and current trends in terms of colours and finishes take personalization of furniture to the next level, allowing clients to express their personality and select the option that best match the space.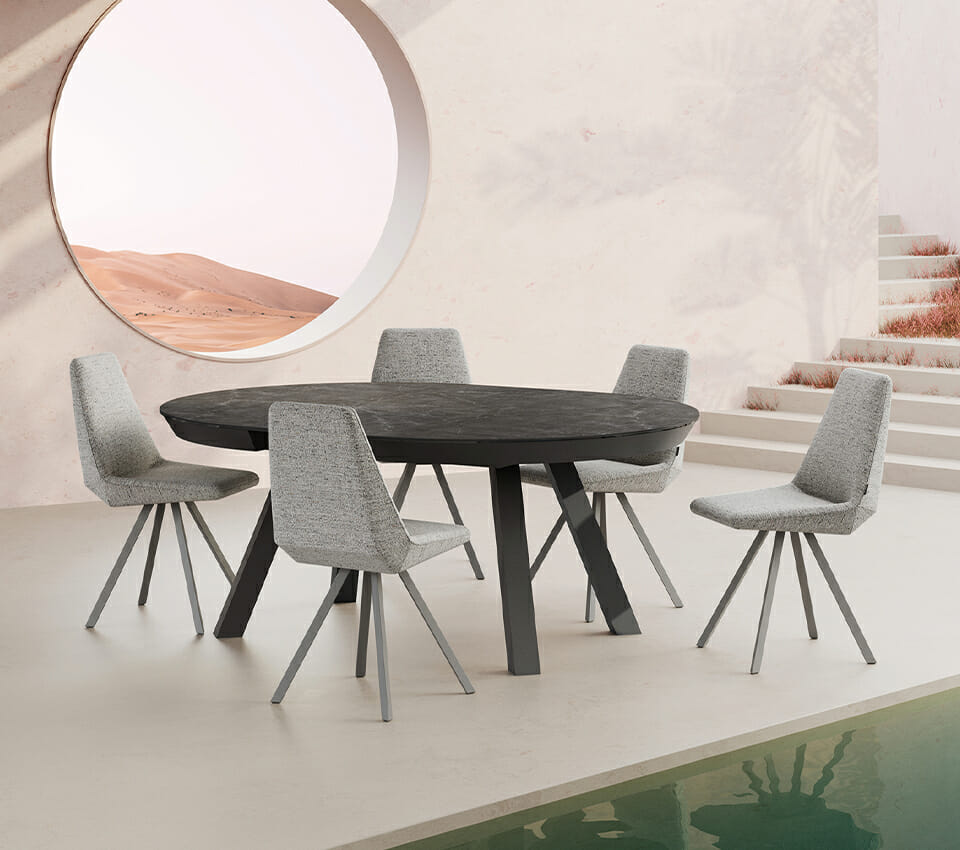 ORU chairs & ESLA ceramic table | MOBLIBERICA
MOBLIBERICA's extensive catalogue includes tables, chairs, stools, sideboards, cabinets and side tables in different sizes, materials and colours to fit different tastes and needs. The company has also launched the Q Dreams catalogue that gathers the offer of the three brands of the Mobliberica Group – MOBLIBERICA, DRESSY, MUSOLA – for the hospitality market. A new proposition full of interesting solutions for indoor and outdoor spaces.
TERRA Collection. By In-house Design Team
In the attractive TERRA, ceramic and metal fuse with clean lines to create the solid geometric design of this highly functional collection specifically conceived for both home and contract use.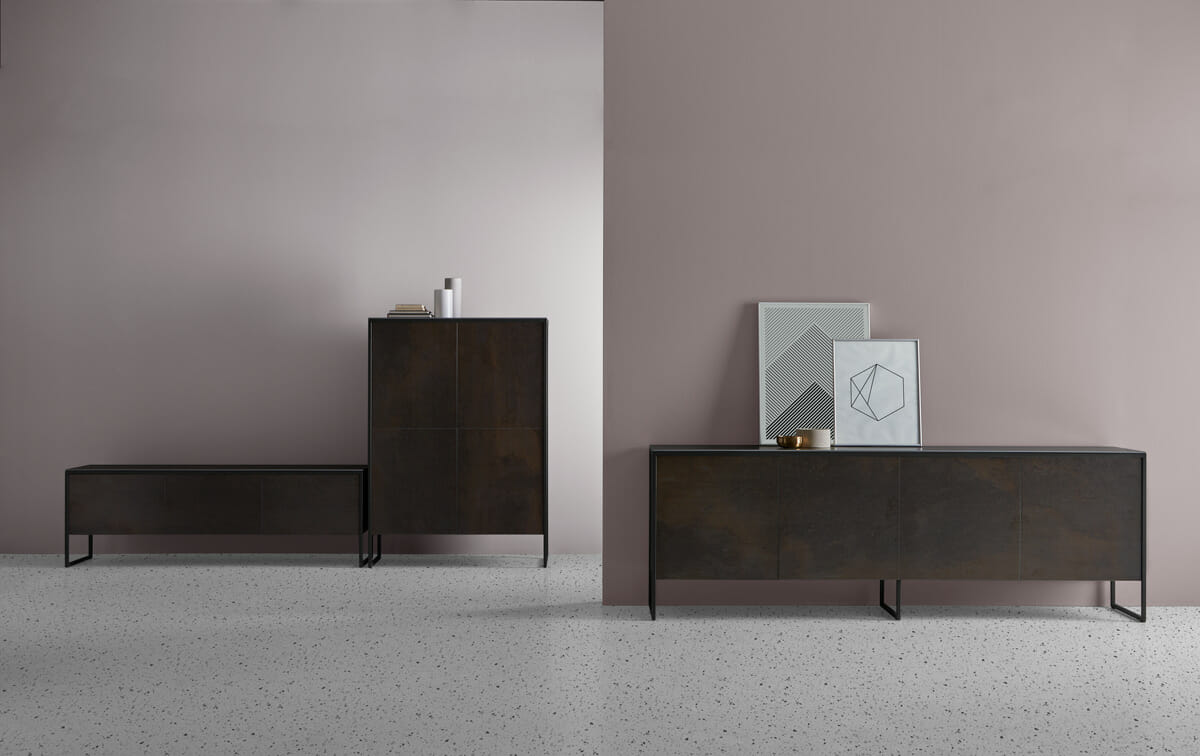 TERRA storage furniture | MOBLIBERICA
It includes a coffee table, a TV stand, two sideboards and a cupboard, which are available in different dimensions and can be personalized by combining different ceramic finishes and colours.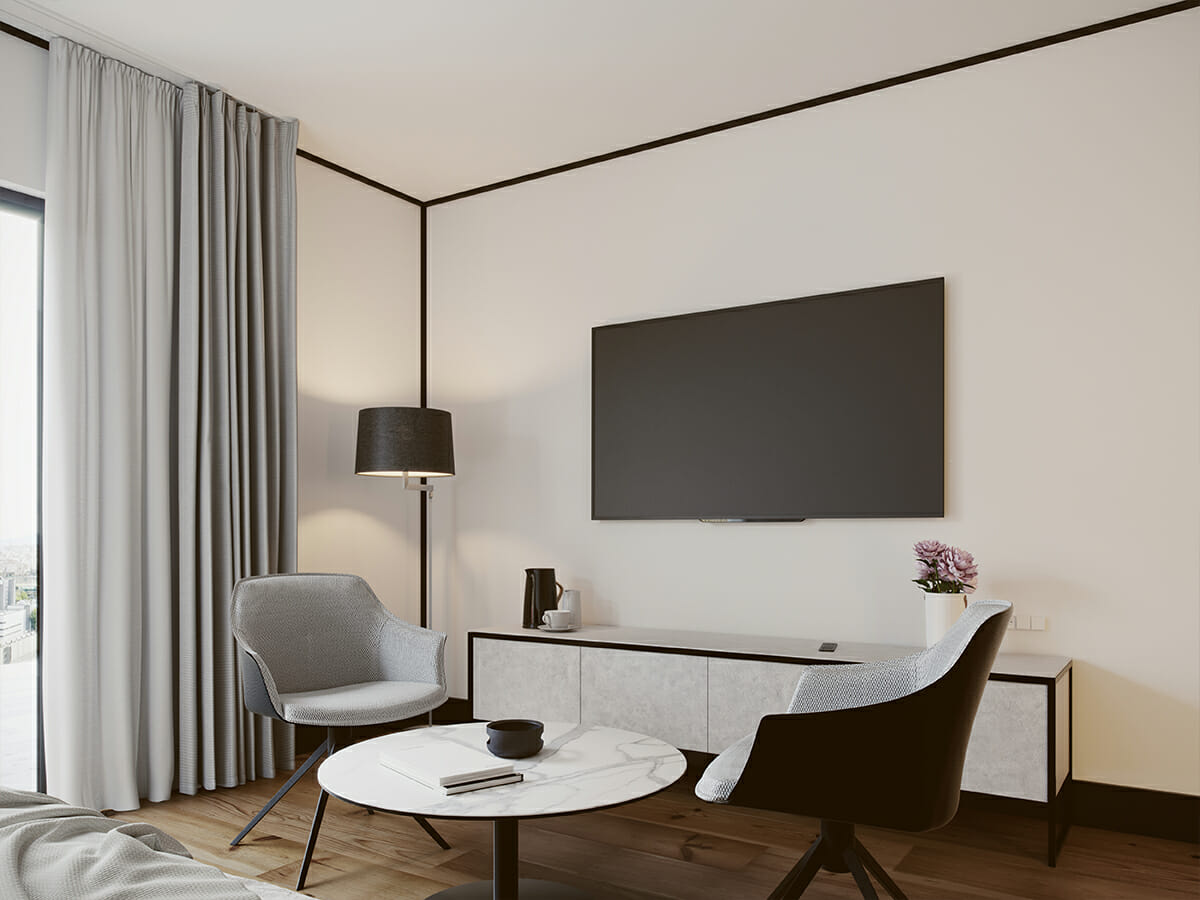 TERRA sideboard | Show Hotel Room | MOBLIBERICA
Due to its timeless design and the endless possibilities, TERRA proves to be the best option in any hospitality project, from hotel rooms to receptions.
GALET chair. By In-house Design Team
One chair, 9 different versions that take personalization and versatility to the extreme. Sounds great, doesn't it? GALET is offered in three different design options with three different metallic legs.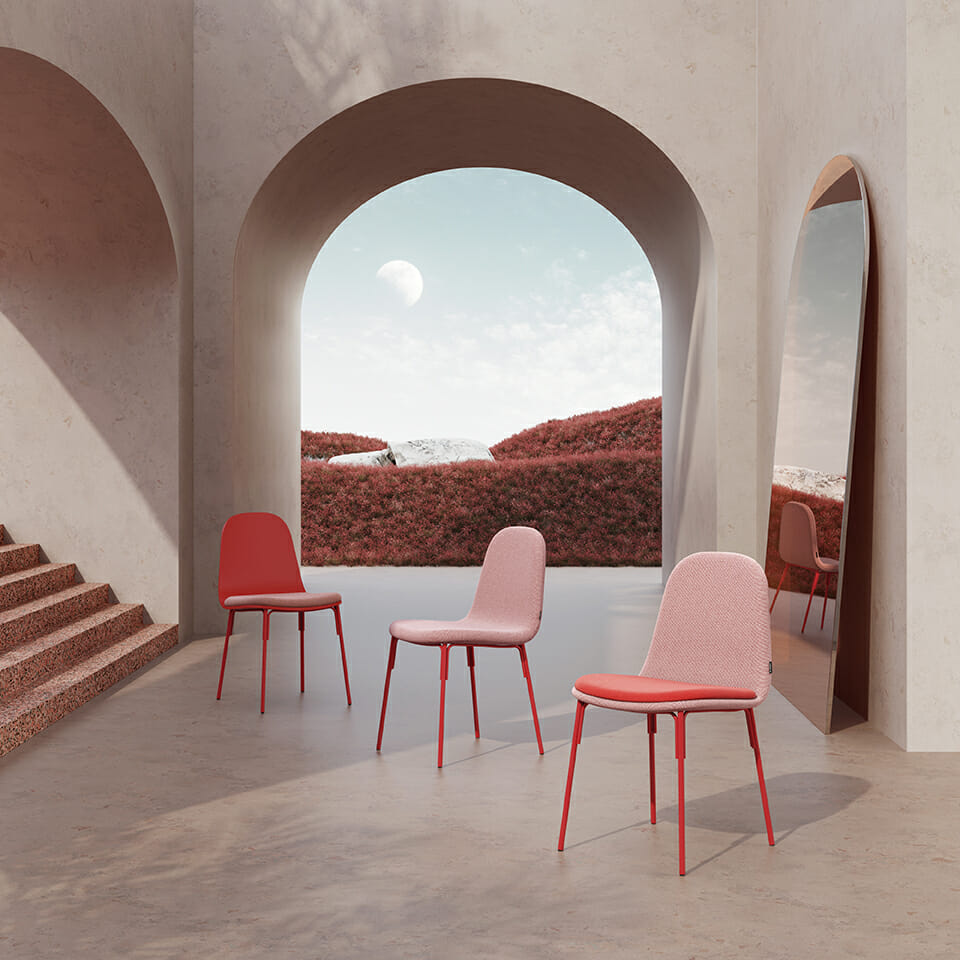 GALET chairs | MOBLIBERICA
You have the version with fully upholstered shell, the variation with upholstered shell and separate upholstered seat and the option with lacquered wooden shell and upholstered seat. In addition, one of the leg options allows the chair to be stackable.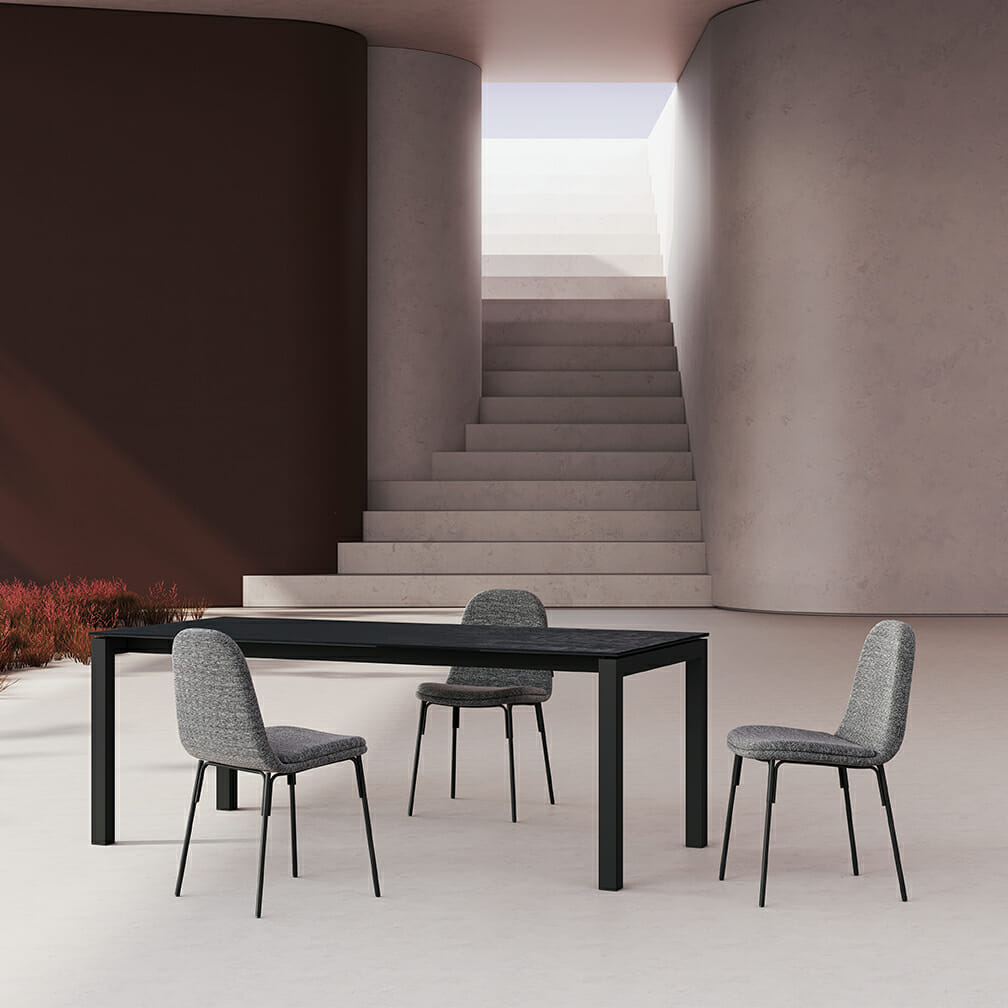 GALET chairs | MOBLIBERICA
If you add the rich choice of upholsteries and lacquer colours, it's easy to understand why the chair proves a great choice for restaurants and meeting rooms.
KEDUA chair. By Santiago Sevillano
Great customization is also the key feature of KEDUA, the collection of chairs and benches that can be used to furnish and bring comfort to different contract and work environments – from receptions and hotel room to restaurants and conference rooms -. Versatility is taken even further in this collection, as clients can play with different upholsteries, colours, and legs to achieve the desired look.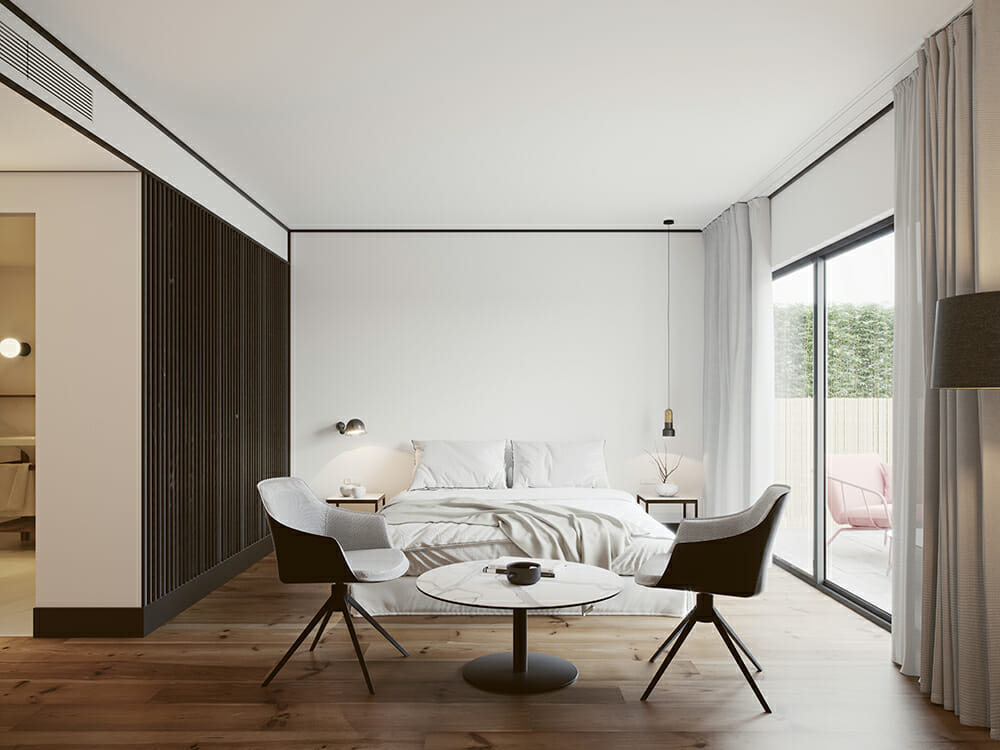 KEDUA chairs | Show Hotel Room | Santiago Sevillano | MOBLIBERICA
The chair consists of a polyurethane shell that can be upholstered in a wide range of colours and fabrics. There is even the possibility to upholster the front and the back with different fabrics. As per leg, the choice is quite wide: metallic, fixed or swivel, for a contemporary look; or in beech or ash wood, for a warmer aesthetics. The swivel chair option is offered with or without a self-aligning swivel mechanism.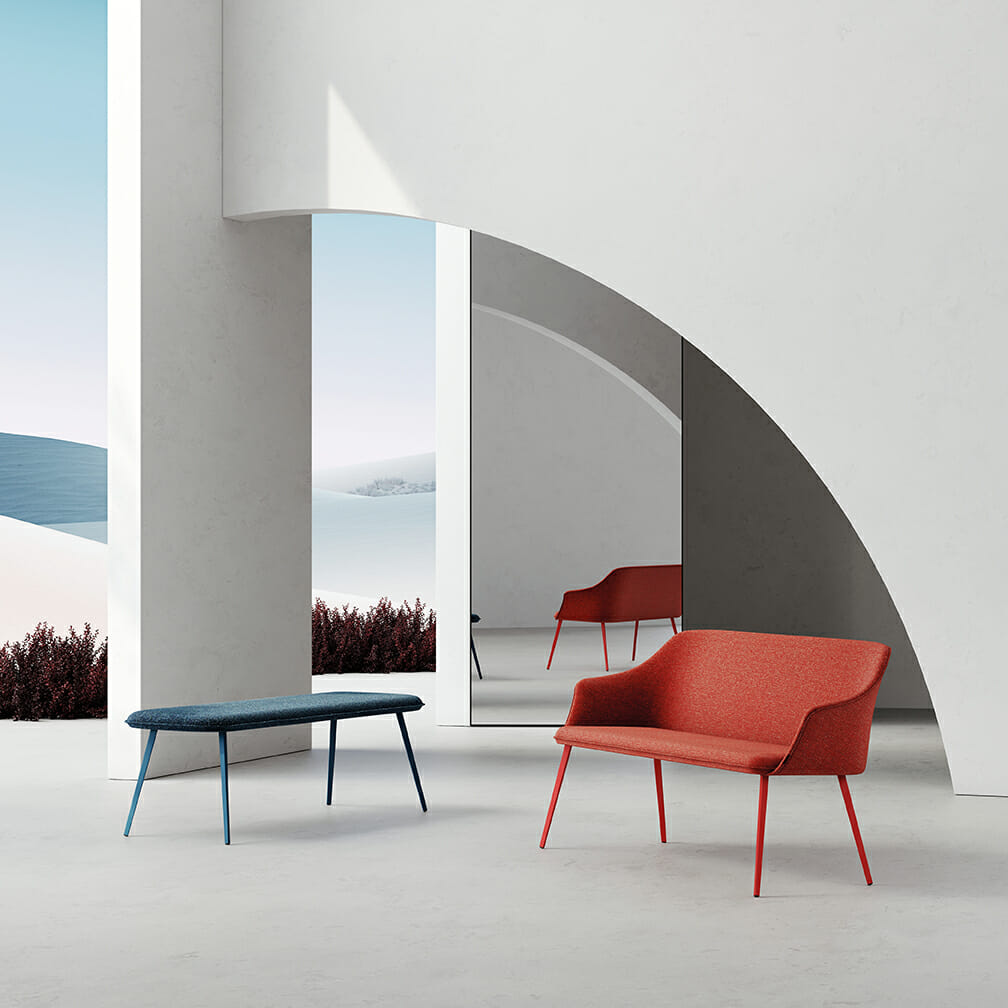 KEDUA bench | Santiago Sevillano | MOBLIBERICA
Regarding the bench, this is offered in four sizes ranging from 160 cm to 200 cm wide and offered with or without a backrest. The backrest is made of injected polyurethane foam and the legs are lacquered in a wide choice of colours.
SOL table. By In-house Design Team
Every height, every size, every colour. No limit to creativity. SOL is a table with round or square top supported by a central tubular pole and a round steel base with leveller, covered by a decorative metal sheet. Its structure can be in satin stainless steel or in painted steel in one of the more than 30 colours available.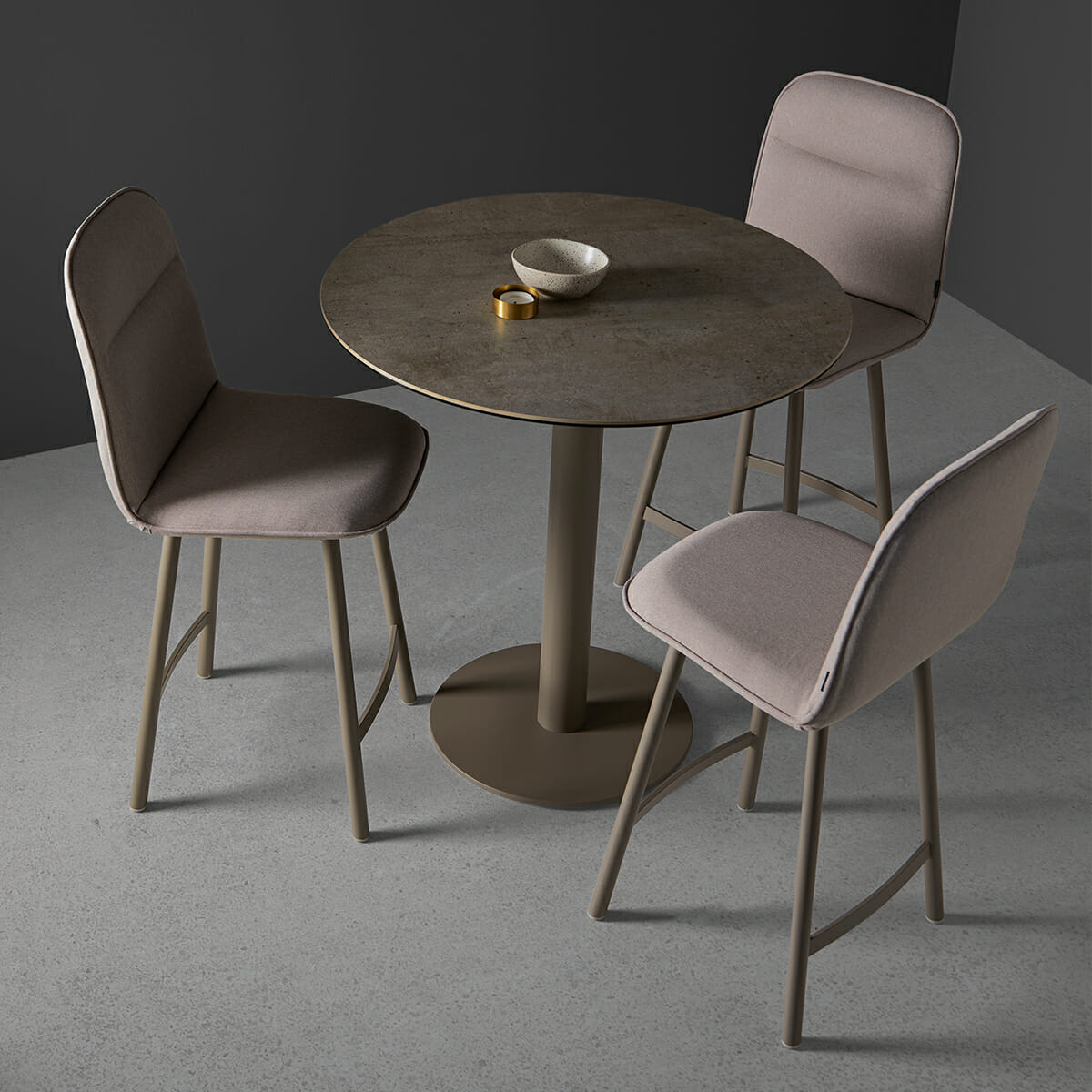 SOL table | MOBLIBERICA
Its uncluttered lines give it a sleek, understated expression, making it a popular choice for public spaces such as cafés, restaurants, offices, as well as private areas such as gardens and balconies. It can be adapted to the space and the use as it comes in 6 different heights ranging from 33 cm to 110 cm and 12 different top measures (round and square).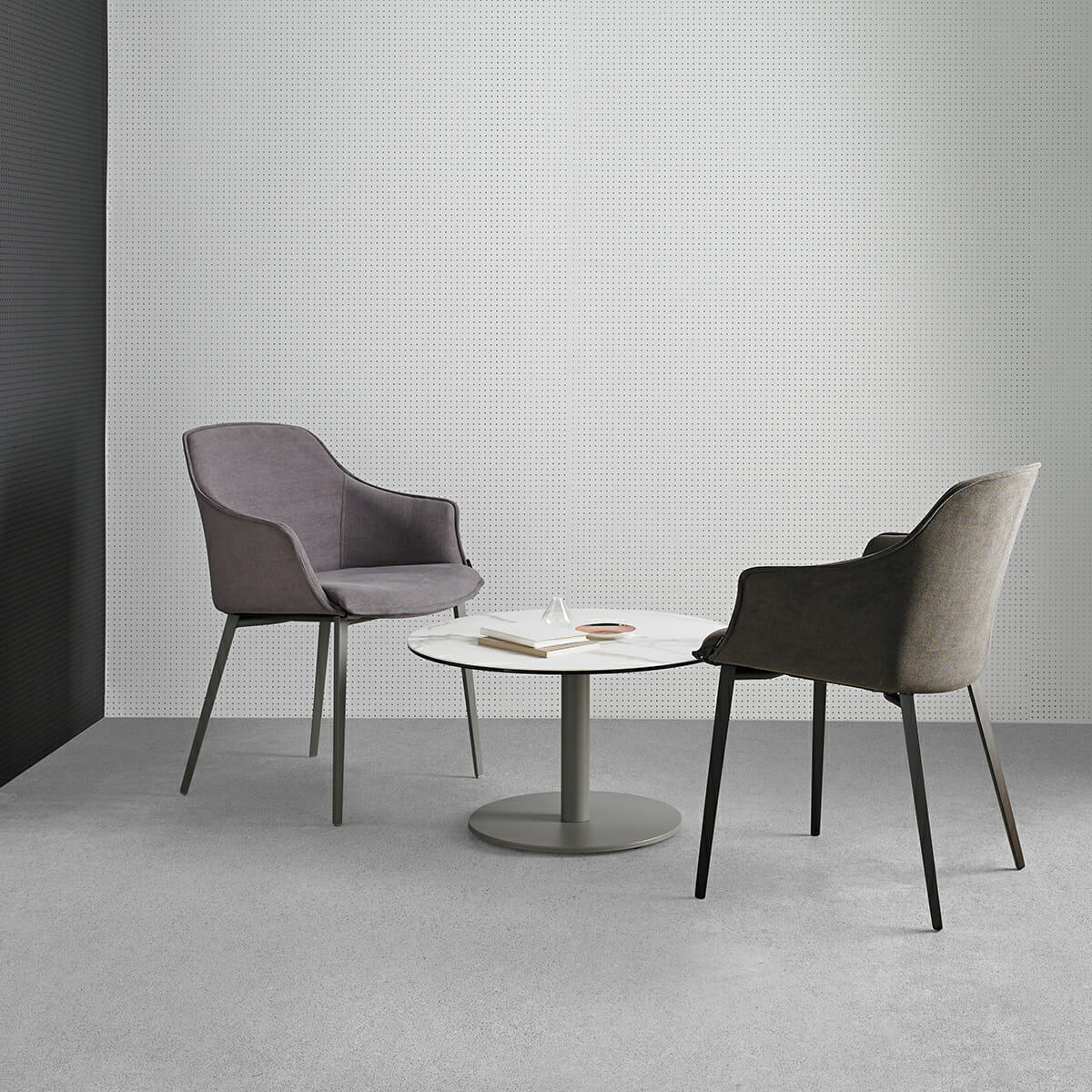 SOL coffee table | MOBLIBERICA
Made of inorganic waterproofing materials resistant to scratches and chemical products and extremely hygienic, tops are available in more than 30 ceramic finishes that simulate cements, rust or marbles.
DADO table. By In-house Design Team
Ideal for restaurants – but even for meeting rooms -, DADO is a refined table with a strong contemporary appeal. Like SOL, it combines perfectly metal structure and ceramic tops and is available in 6 different heights (33-40-55-75-90-110 cm) and 11 top sizes, with one or two columns depending on the dimensions.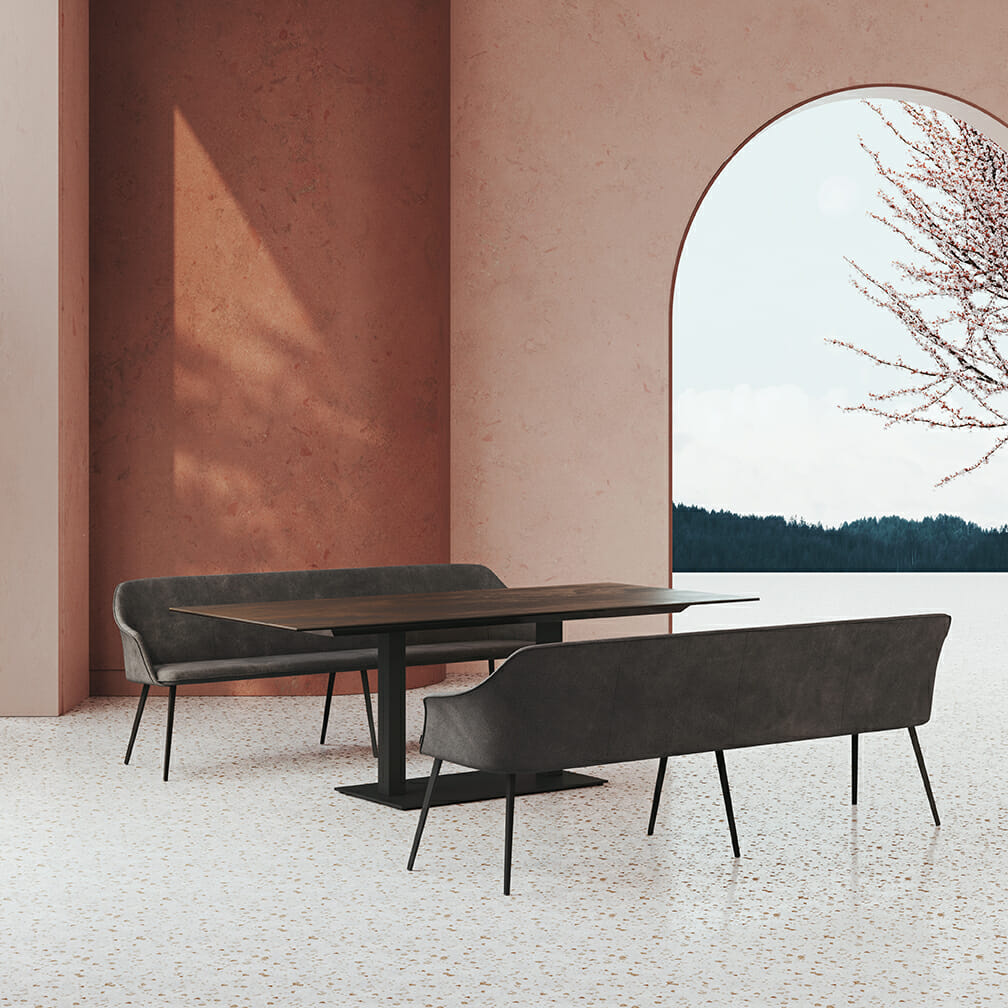 DADO table & KEDUA bench | MOBLIBERICA
Always pursuing innovation in design and production, MOBLIBERICA stands out for its customer service, quality and constant development of new products, all accredited by the ISO 9001 certification. The adoption of environment-friendly production processes has also earned them the ISO 14.001 certification.
The full control of the production process not only has increased the customization possibilities, it also allows the company to improve delivery times.

For more information, visit: www.mobliberica.com