SKYLINE DESIGN furnishes the exclusive Secrets Resort & Spa, in Huatulco, Mexico
July 30 / 2013
Tucked away on the secluded coastline of Conejos Bay, surrounded by golden sands, extraordinary rock formations and sapphire waters, this fabulous resort offers its guests ultimate luxury accommodation. The Spanish SKYLINE DESIGN has participated in the furnishing upgrading the hotel experience with its most stylish collections. Ready to move to paradise?
The high-end hospitality products of SLYLINE DESIGN, a leader in stylish, top-quality outdoor furniture, have been used in the refurbishment of the exterior terraces, restaurants and open air lounge areas of this fabulous oceanfront resort.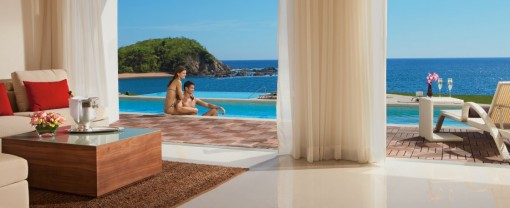 Chairs and tables of the PACIFIQUE collection has been chosen for the stunning Naufragos Restaurant overlooking the sea, while the MADISSON armchairs, stool and sofa offer great comfort in the Sugar Reef night lounge.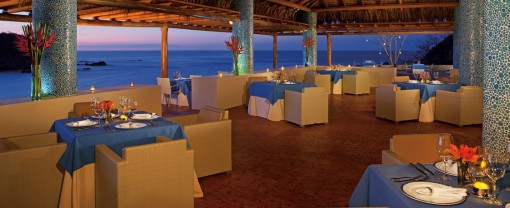 The firm has also supplied the PALACIO sun loungers for the swimming pool areas and the HEMO stools for the Sky Bar, among many other in&outdoor products designed by Noel Royo.